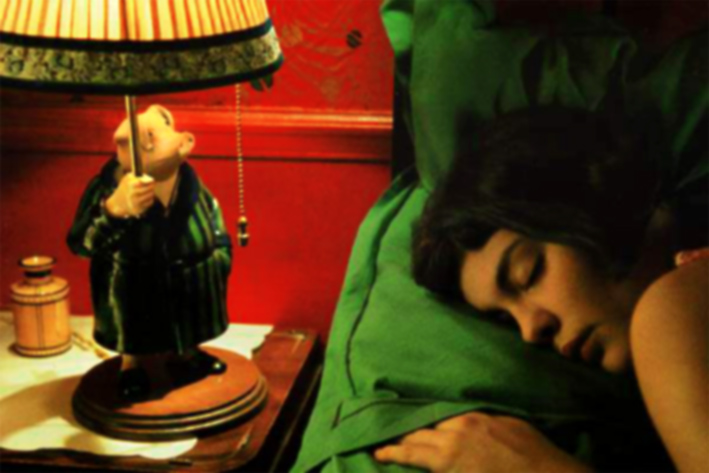 -
The other day, when I was walking along Canal Saint Martin, I had an idea: why not revamp Amélie Poulain's look?
Sticking to the red and green colour scheme of the movie, I had fun putting together 5 fall attires, all with the challenge of keeping in check with our heroine's world as much as possible.
After Snow white, Little Red Riding Hood, Wednesday Addams, Dorothy, Mary Poppins, and even Donkey Skin, I think this might be my favourite revamping to date!
* * *
Lors de ma dernière balade le long du canal saint Martin, il m'est venu une idée: et pourquoi ne pas faire le relooking d'Amélie Poulain ?
En conservant les deux couleurs majeures du film, du rouge et du vert, je me suis amusée a créer 5 look d'automne, en essayant de rester en accord le plus possible avec l'univers de notre héroïne.
Après Blanche Neige, Le petit chaperon rouge, Mercredi Addams, Dorothy, Mary Poppins ou encore Peau d'Ane, c'est l'un des relooking qui m'a le plus amusé à réaliser !
-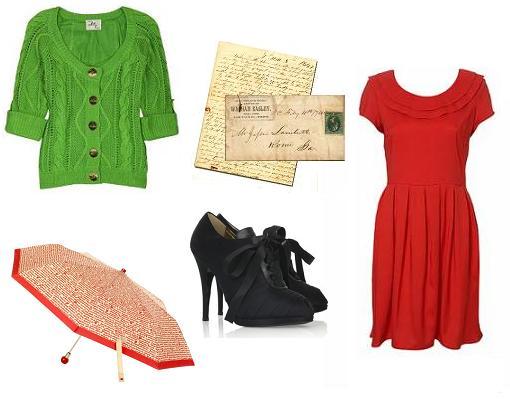 Topshop dress and umbrella, Roberto Cavalli shoes, Milly jumper.
-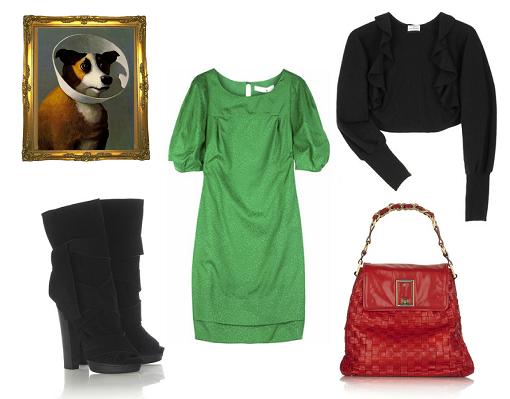 Philip Lim dress, Chloé boots, Philosophy si Alberta Ferretti jumper, Marc jacobs bag.
-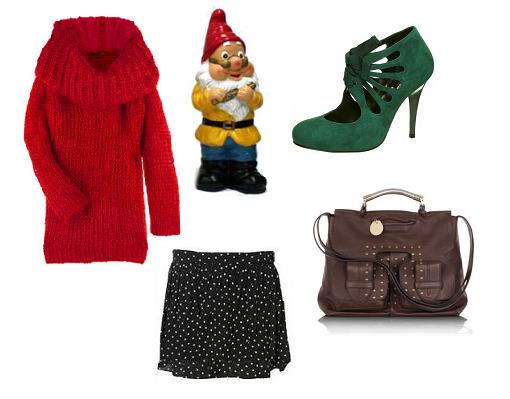 Alexander McQueen sweater, topshop skirt and shoes, Chloé bag.
-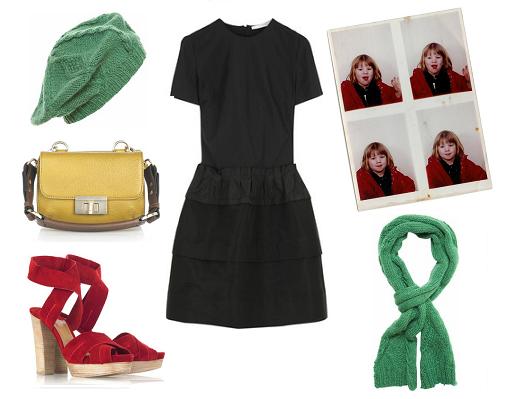 Bamford dress, Chloé shoes, Marni bag, topshop hat and scarf. Photomaton www.louli.net
-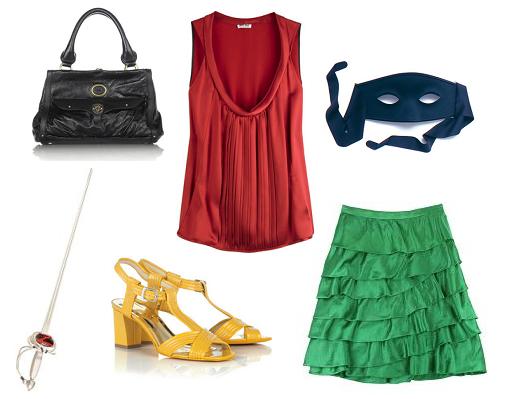 Miu Miu top, Moschino Cheap & Chic skirt, Marc by Marc jacobs shoes, Chloé bag.
-
Dans la série relooking des héroïnes de notre enfance : Le petit chaperon rouge, Blanche Neige, Iris dans taxi driver, Mercredi dans la famille Addams, Mathilda dans léon, Peau d'âne, Alice au pays des merveilles, maria dans la mélodie du bonheur, mary poppins, Dorothy dans la magicien d'Oz.
-
Related posts :
---