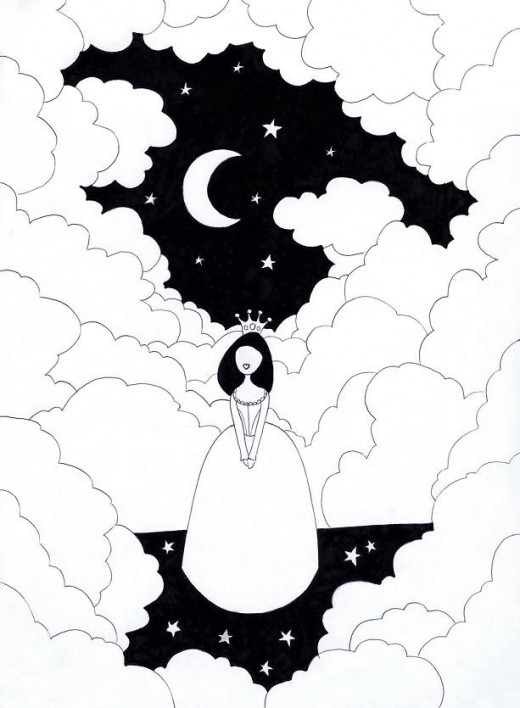 -
Today's illustration was inspired by my childhood dream of becoming a songstress.
Once it became apparent that I didn't have much of a singing voice, my love of fashion took over and any musical aspirations were quickly placed on the backburner.
As little girls, we dreamed of becoming all sorts of things from princesses to ballerinas to flight attendants. At the time, we wholeheartedly believed that these dreams would one day come true, but then twenty years later, we find ourselves looking back on them with more amusement than regret.
I can't be the only girl who had already planned out her entire life by age six. Don't tell me you never dreamed of becoming an astronaut or the President! Or maybe you wanted to become a baker?
-
Music: Queen of the night – Amadeus
-
Le dessin d'aujourd'hui est inspiré par le rêve que j'avais étant enfant de devenir cantatrice.
Ma voix plus qu'abominable et ma passion pour la mode prenant le dessus sur celle de la musique, les choses sont évidemment bien differentes aujourd'hui !
C'est un peu comme le rêve de beaucoup de petites filles de devenir princesse, ballerine ou hotesse de l'air … On y croit dur comme fer, et finalement, 20 ans après, on y repense plus avec amusement qu'avec regret.
Mais ne me dites pas que j'étais la seule à m'être programmé une grande carrière professionnelle à six ans ! Vous aussi ne vouliez pas être cosmonaute, présidente ou encore boulangère ?
-
Related posts :
---