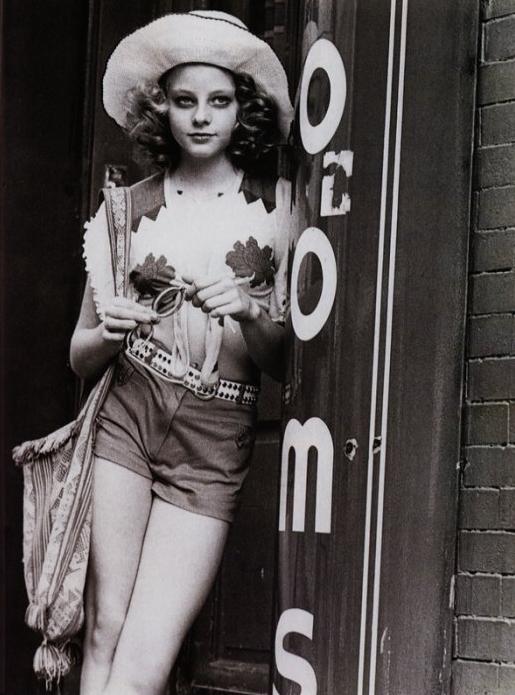 -
Taxi driver, un film de Martin Scorsese datant de 1976 que tout le monde à sans doute vu, comportant un personnage que personne n'a pu louper : Iris.
En effet cette très jeune fille ne passe pas inaperçue, tout d'abord bien évidemment pour son rôle, mais aussi pour ses tenues, dont je suis follement amoureuse.
typique des 70′s, grande capeline, compensées, lunettes mouche, top imprimé fleuri et mini short, les tenues d'Iris sont une véritable source d'inspiration.
En restant fidèle à son style, j'ai recréé quatre panoplies, à adopter cet été en bord de mer pour profiter pleinement du soleil
-
Most of you are probably already familiar with Taxi Driver, the 1976 Scorsese film featuring Jodie Foster's unmistakable portrayal of Iris Steensma.
This young lady does not go unnoticed, if not for her character, at least for her style, which I am absolutely crazy about.
In an oversized sun hat, wedge-heeled shoes, bug eyed sunglasses, a flower print halter top and short shorts, Iris' typically 70s style is truly inspiring.
Here are 4 revamped Iris outfits, perfect for basking in this year's summer sun.
-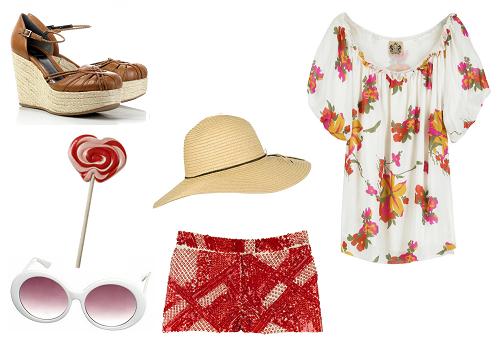 Chaussures fendi, Capeline forever 21, blouse Little Joe by Gail Elliott, lunettes Topshop, short Philosophy Di Alberta Ferretti.
-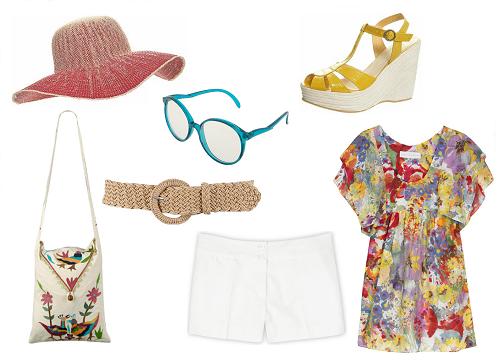 Capeline et chaussures topshop, lunettes ceinture et sac forever 21, short Michael Kors, blouse Stella McCartney.
-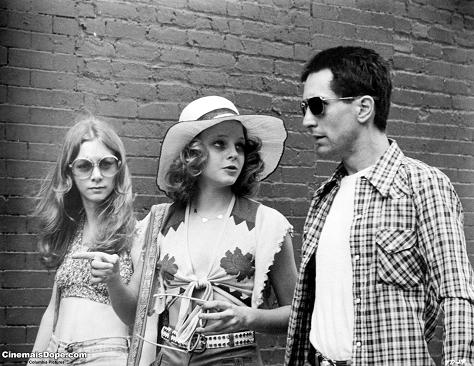 -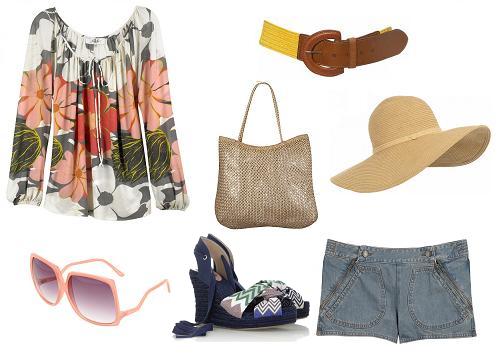 Blouse Tibi, sac et lunettes forever 21, ceinture topshop, chaussures Missoni, capeline Melissa Odabash, short See by Chloé.
-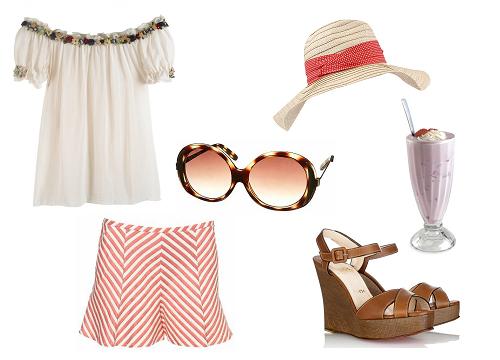 Blouse Moschino, lunettes topshop, capeline forever 21, short topshop, chaussures Christian Louboutin.
-
Vêtements et accessoires sur netaporter, topshop, et forever 21.
-
Dans la série relooking des héroïnes de notre enfance : Mercredi dans la famille Addams, Mathilda dans léon, Peau d'âne, Alice au pays des merveilles, maria dans la mélodie du bonheur, mary poppins, Dorothy dans la magicien d'Oz.
-
Related posts :
---