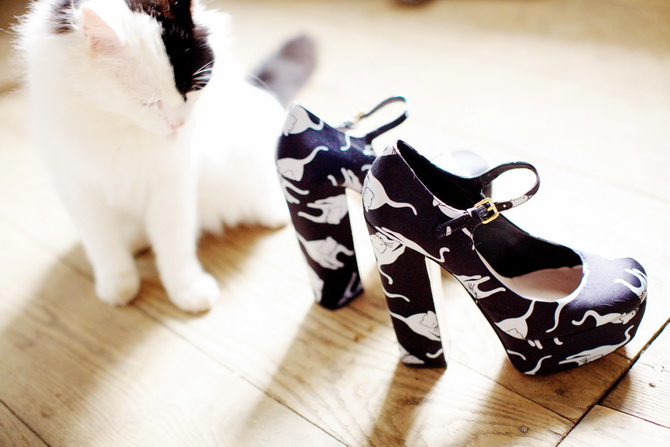 -
-
Si vous n'aimez pas les chats, fuyez, car cet article en est remplit !
J'ai récemment craqué pour la "Cat Collection" de Paul & Joe, en grande partie commandée sur Asos. Les blushs tête de chat et les rouges à lèvre avec des empreintes de pattes sont juste trop mignons! Cela faisait longtemps qu'une ligne de cosmétique ne m'avait pas autant séduite, au point d'en acheter la quasi totalité.

Il y a aussi mes escarpins miu miu et mes ballerines Charlotte Olympia qui viennent grossir le rang de tous ces félins ronronnant … miaaaouu !

-
-
♫ ♪_Everybody wants to be a cat – The Aristocats

-
-

If you do not like cat, run away, as this article is all about them !
I recently fell in love with Paul & Joe's "Cat Collection" , and ordered most of it on Asos. The cat head blusher sticks and cat paws print lipsticks are just too cute ! Actually my love for this line is so big I almost bought everything.
Also in the cat gang, you can find my miu miu heels and Charlotte Olympia Kitty flats. All of them purring … meoooow !

-
-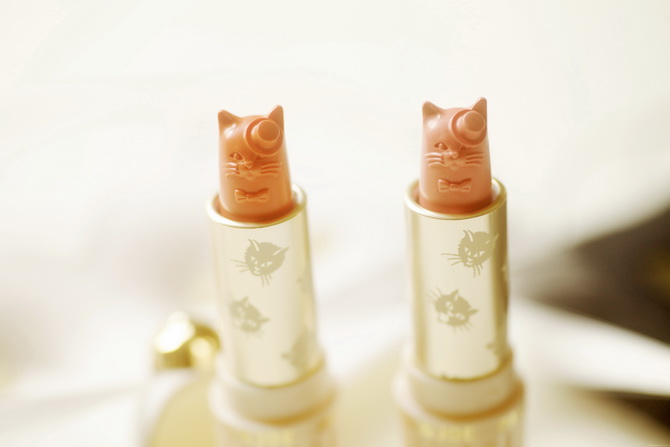 Cat blush: Paul & Joe
-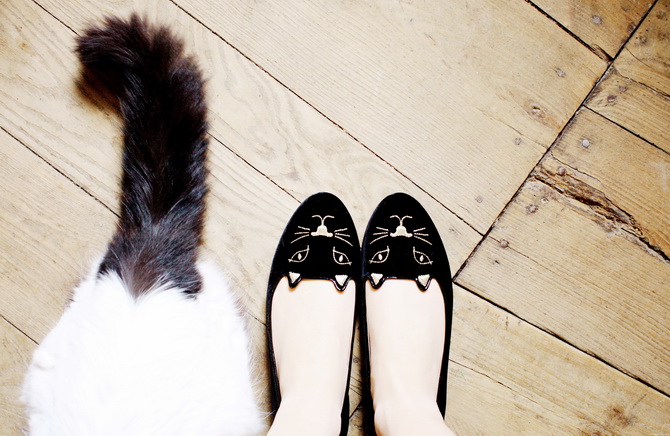 On the left: Pierrot____On the right: Charlotte Olympia Kitty flats

-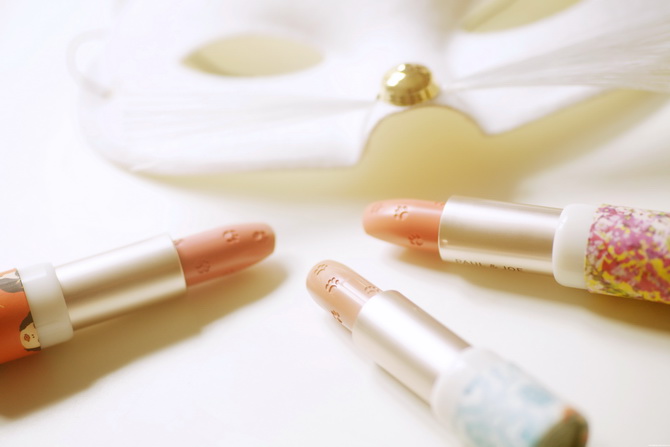 Rouge à lèvres / Lipsticks : Paul & Joe
-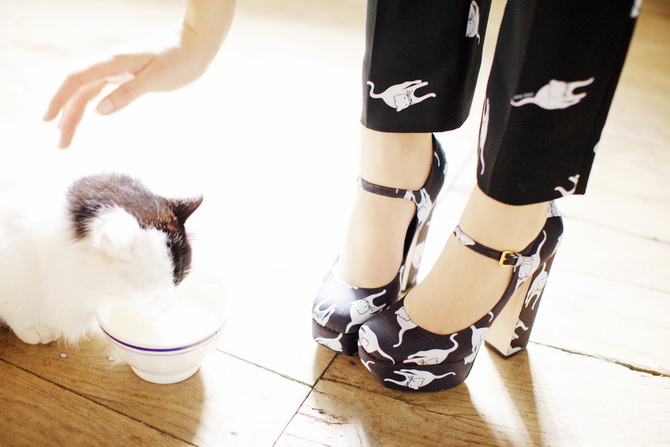 Pantalon et chaussures / Pants and shoes : miu miu

-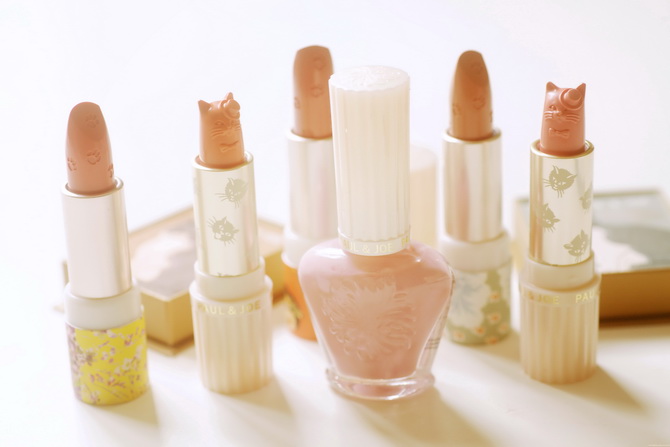 Paul & Joe:_ Cat blush __♥__Rouge à lèvre / Listicks__♥__Vernis / Nailpolish
-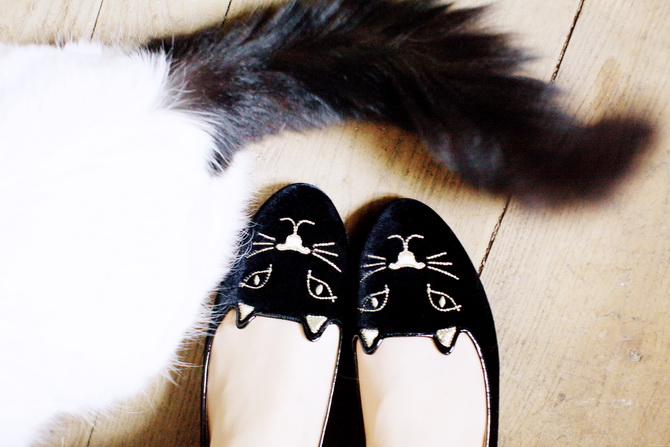 Charlotte Olympia Kitty flats and Pierrot tail

-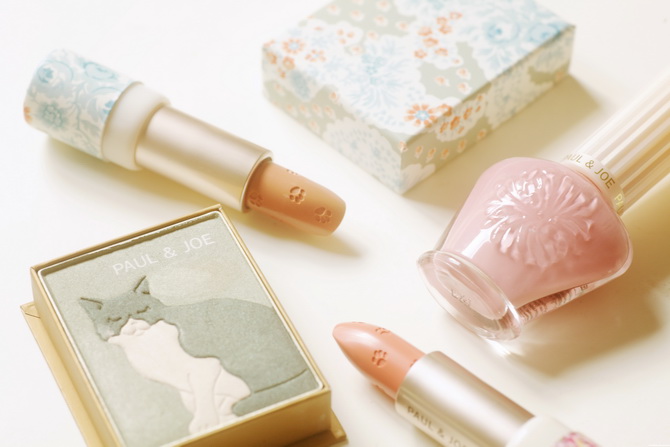 Paul & Joe:__Cat eyeshadow__♥__Vernis / Nailposlish__♥__Rouge à lèvre / lipsticks
-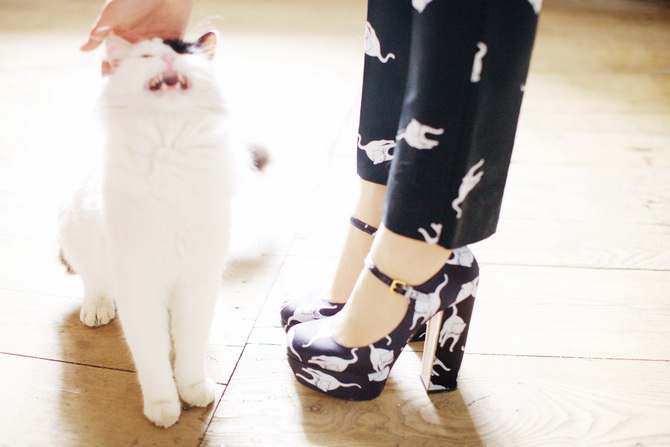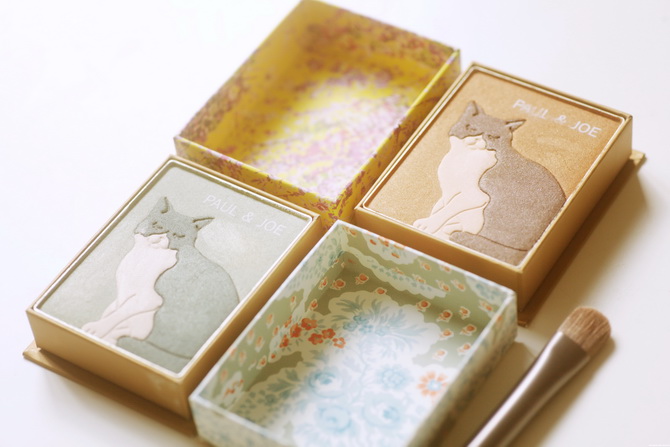 Cat Eyeshadow : Paul & Joe
-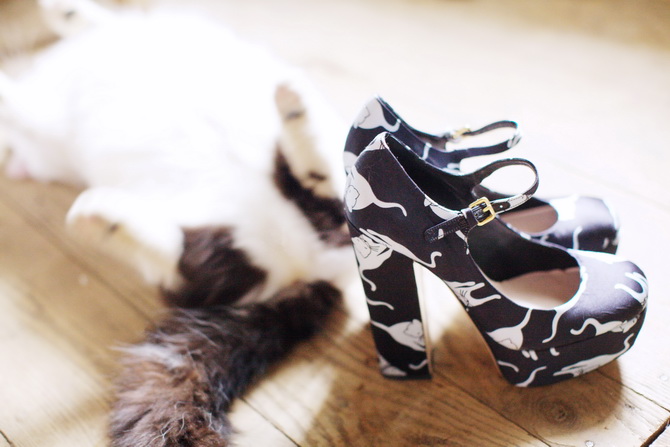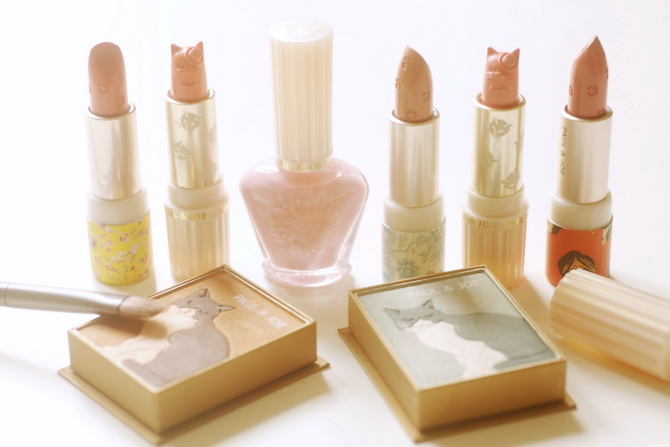 Paul & Joe:__Eyeshadow__♥__Rouge à lèvre / Listicks__♥__Vernis / Nailpolish__♥__Cat blush

-
-
=^_^=___>^.^<
-
-
-

Related posts :
---