-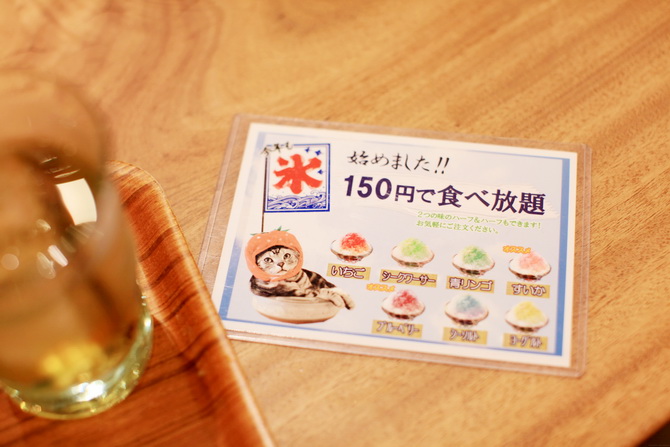 -
-
Pour ceux qui ont un faible pour la race féline et sont de passage à Tokyo, une petite visite dans un "Cat Café" est absolument obligatoire !
J'en ai fait la découverte pour la première fois sur le blog de Jane, et la lecture de plusieurs articles sur le phénomène m'a définitivement convaincue de tenter l'expérience.
Ce qu'il faut savoir tout d'abord, c'est qu'au Japon, il y a une loi très stricte concernant les animaux domestiques. Il n'est pas autorisé d'avoir de chat si la surface de son appartement est trop petite.
Tout de suite, on comprend mieux l'engouement pour les Cat Cafés !
Le Cat Café donc, est un espace dédié aux chats, où il est possible de prendre un verre et passer du temps avec eux.
Le fonctionnement est très simple: on se déchausse en arrivant, on se lave les mains, et on peut passer dans la pièce à chats.
On paye en fonction du temps qu'on reste. Une boisson est en général incluse dans la première heure ( environs 1,000 ¥ ).
Bien évidemment ( à moins que vous soyez là pendant l'heure du repas ) la plupart des chats sont en léthargie presque complète.
Bien qu'aimant beaucoup les chats ( et tous les animaux en général ), je dois avouer que c'est surtout le caractère exotique et différent du lieu qui m'a attiré.
Le Cat Café où je suis allé, Cateriam, était tout plein de petits détails drôles: des illustrations sur les murs réalisées par quelques fans, une bibliothèque remplie de livres à propos des chats, de la déco chat partout … et même en vente des DVD sur chacun des chats présents ( si jamais vous avez un favoris! )
Si vous n'êtes pas allergiques, et que l'idée de vous retrouver dans une pièce remplie de plus de 15 chats ne vous fait pas peur … alors foncez !
-
-
♫ ♪ CocoRosie – Bear hides & Buffalo
-
-
For those who love cats and are planning a trip to Tokyo, a visit into a "Cat Cafe" is a must!
The first time I heard about it was on Jane's blog, and after reading several articles about the phenomenon, I thouht I had to try it.
What you should know first , is that in Japan, there is a very strict law regarding pets. It is not allowed to have a cat if the surface of your apartment is too small.
That makes everything more understandable, I guess.
So, the "Cat Cafe" is a place especially dedicated to cats, where you can have a drink and spend time with them.
The rules are pretty simple: you take your shoes off when you arrive, wash our hands, and then you can go into the room.
You basically pay depending on the time you stay. First hour drink is usually included ( 1,000 ¥ approx ).
Of course, (unless you are there during the lunch hour) most cats are usually resting when you arrive.
Although I really love cats (and all the animals in general), I confess that I tried the Cat Cafe more because I find it very exotic and different.
The place where I went  is called Cateriam, and was full of funny little details: illustrations on the walls made ​​by fans, a library filled with books about cats, cat decoration everywhere … even DVDs on sale about each of the cats there (if you ever have a favorite!)
If you are not allergic, and that the idea of finding yourself in a room with more than 15 cats do not scare you … then go for it!
-
-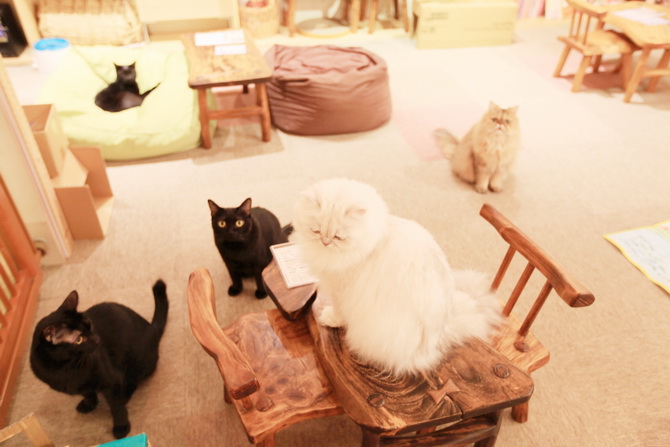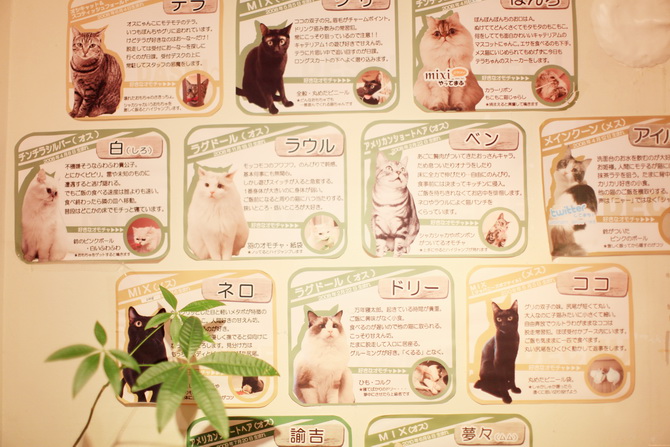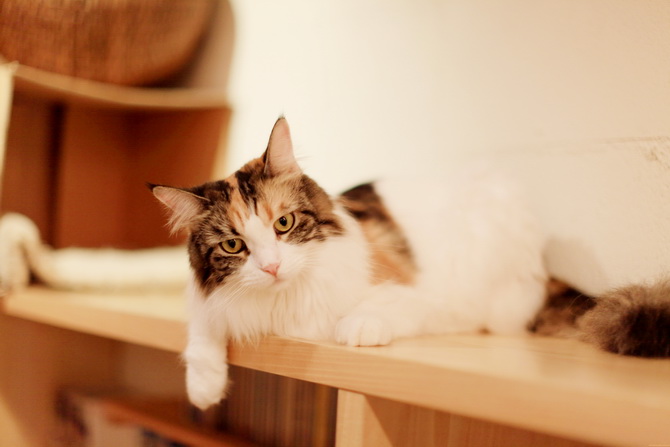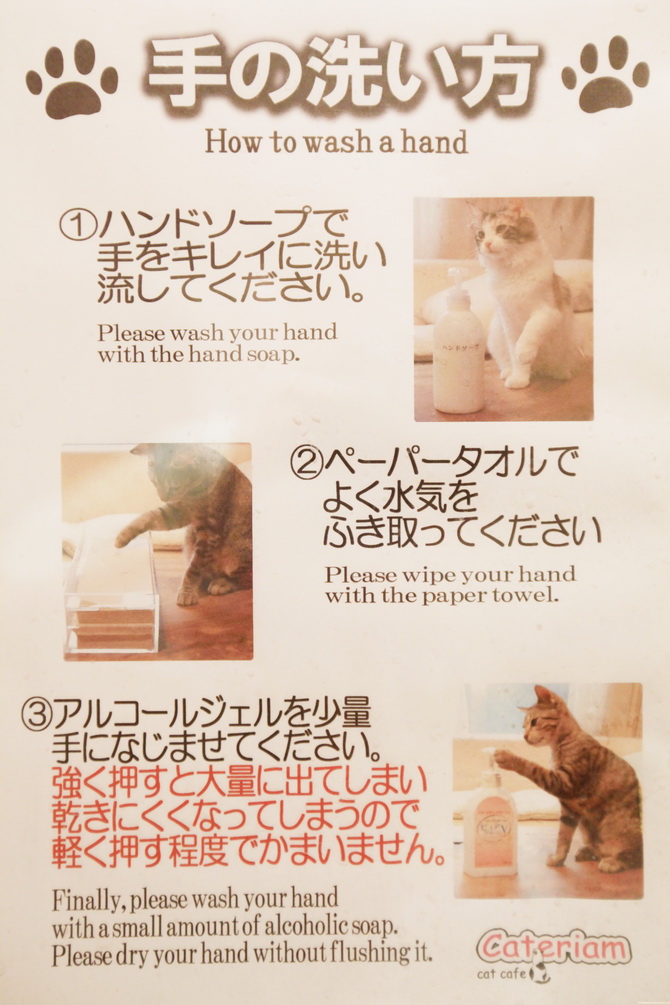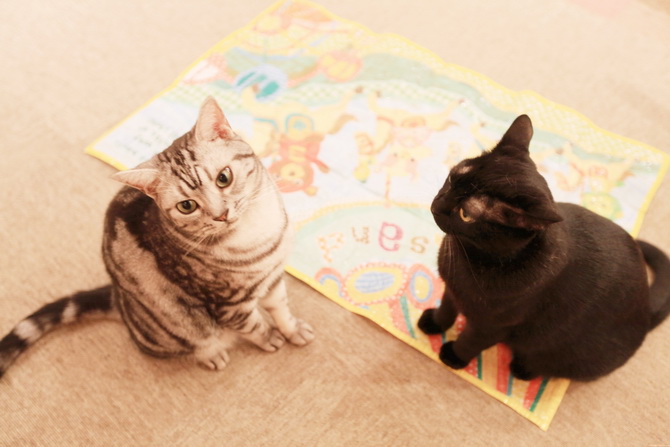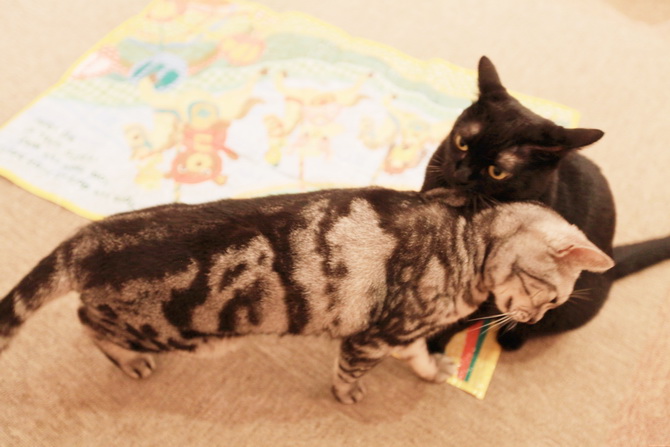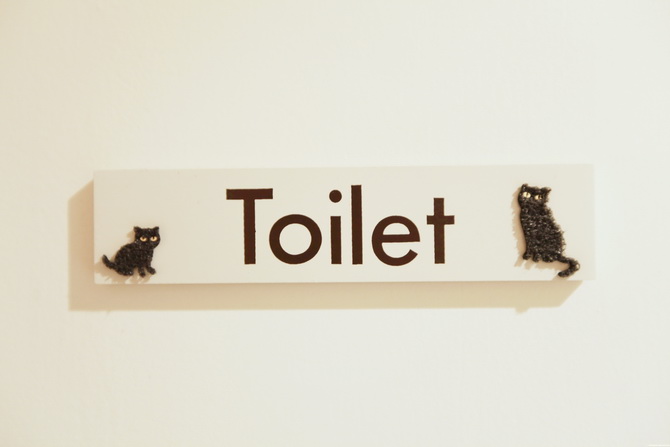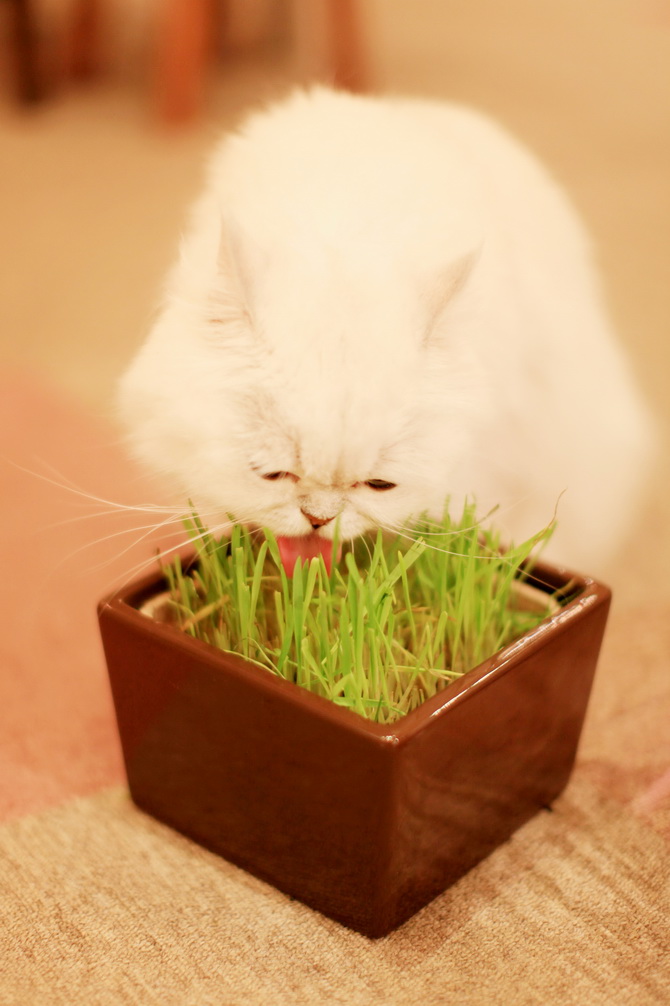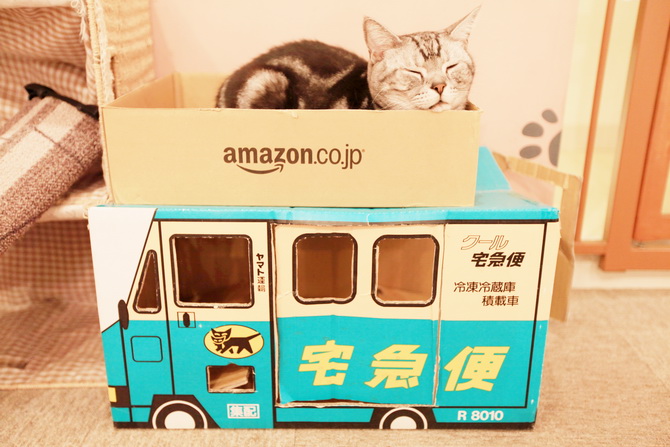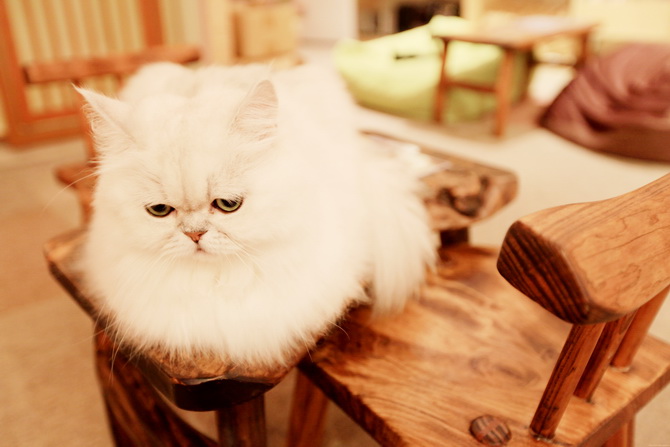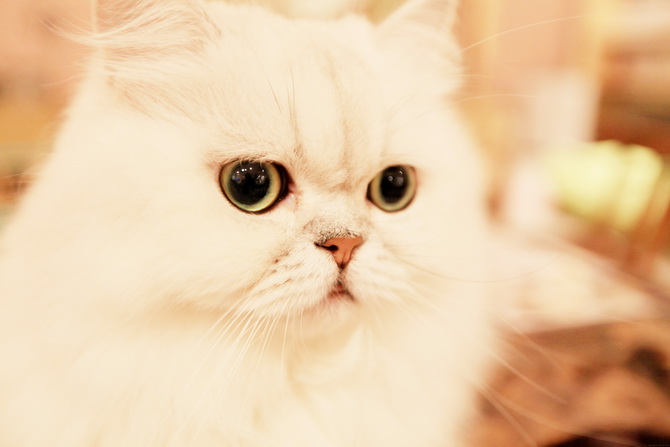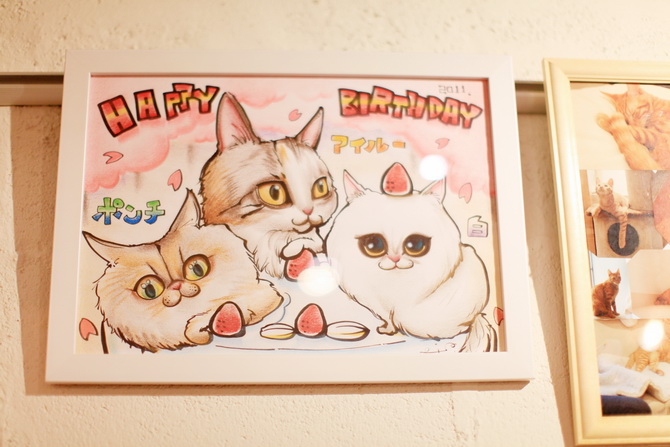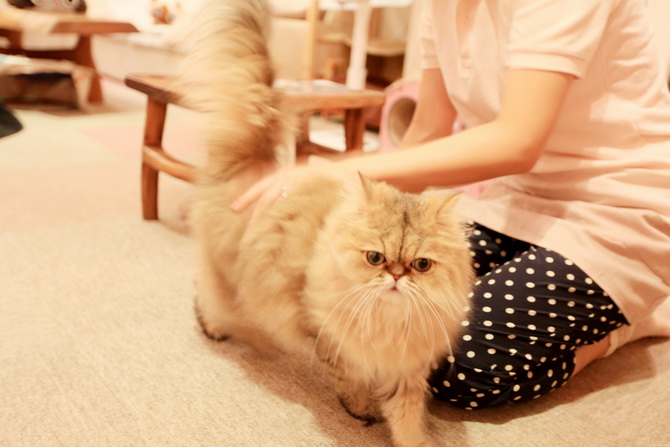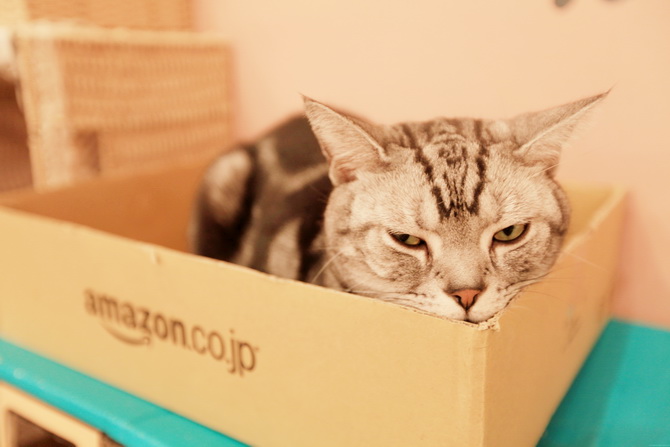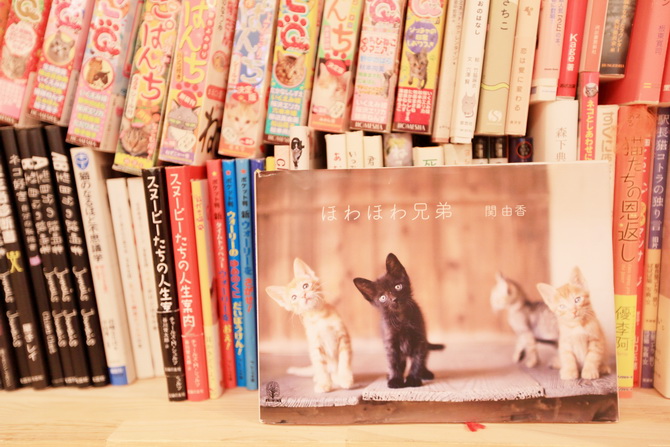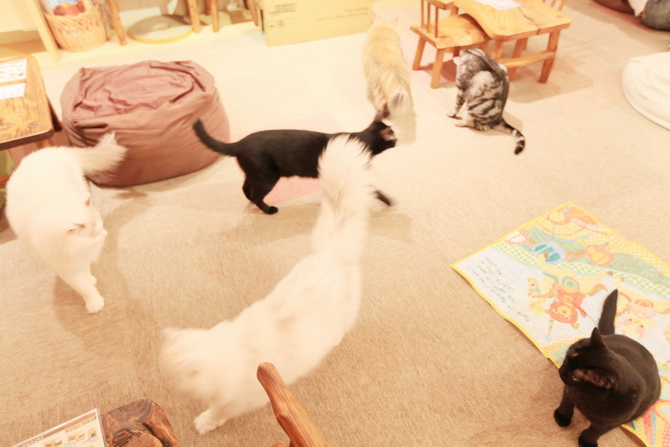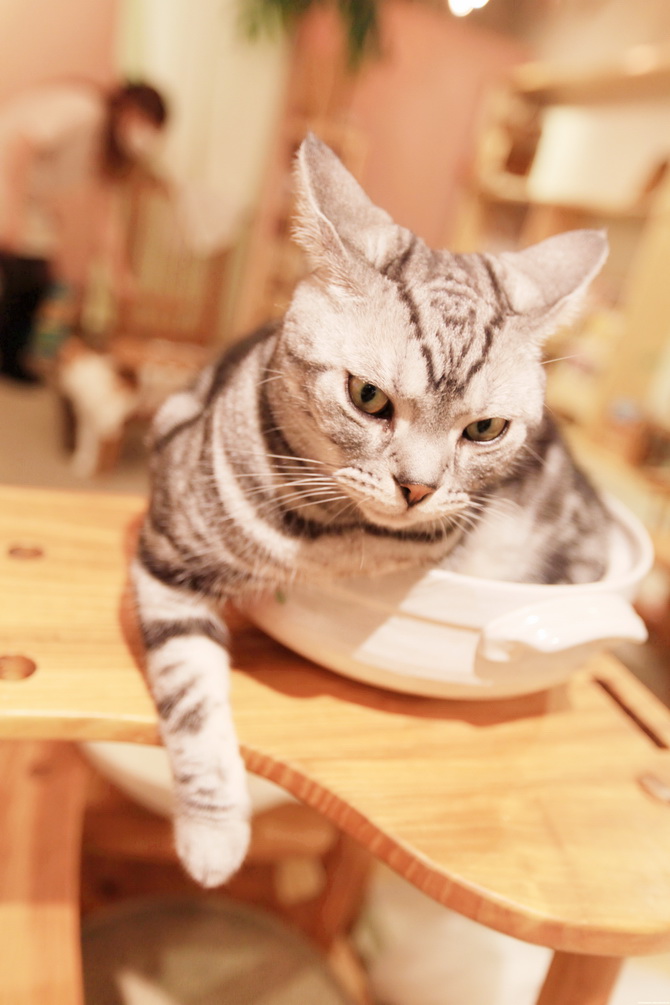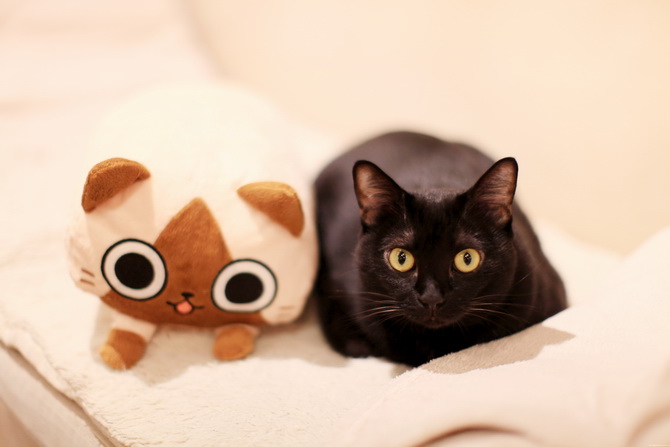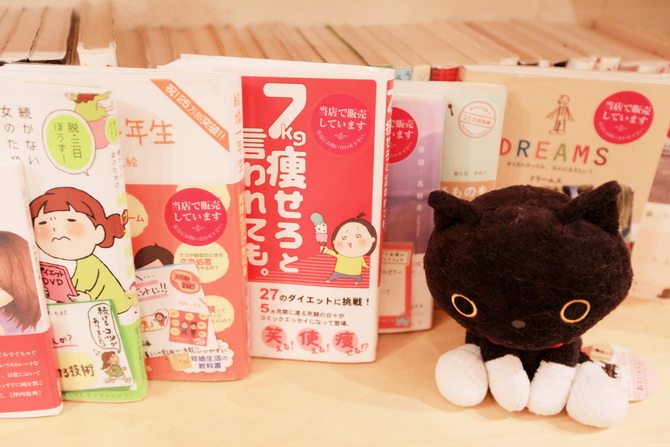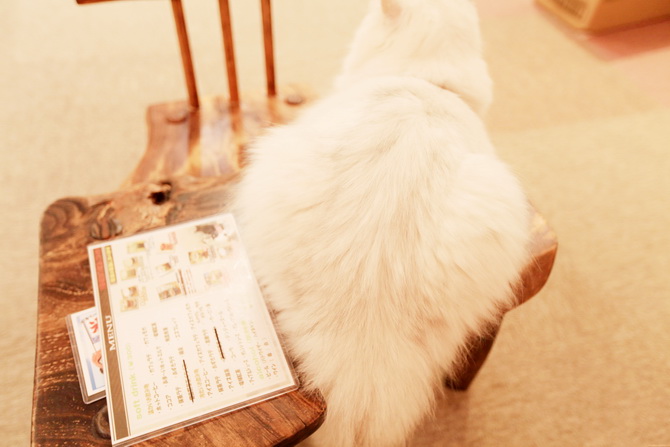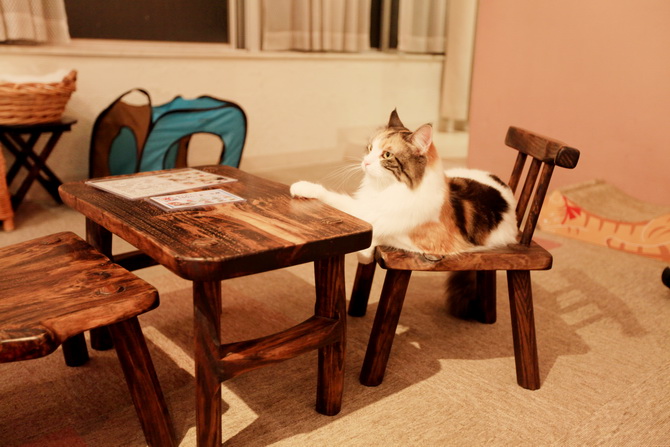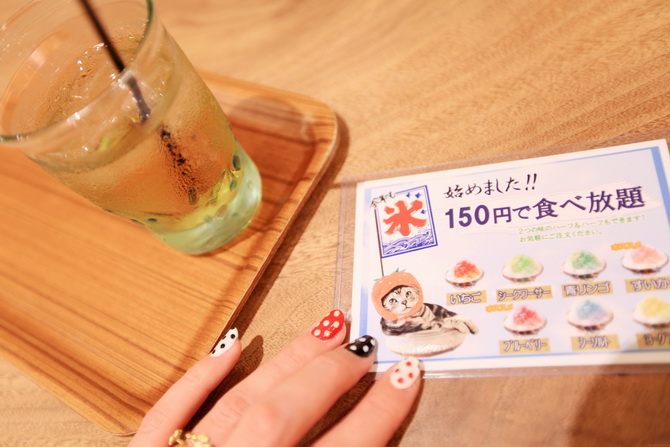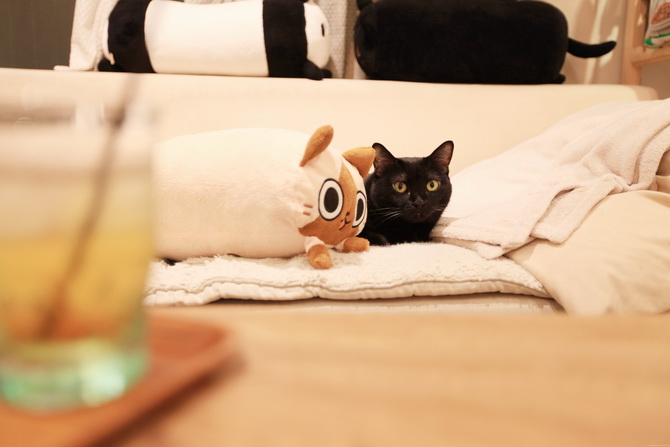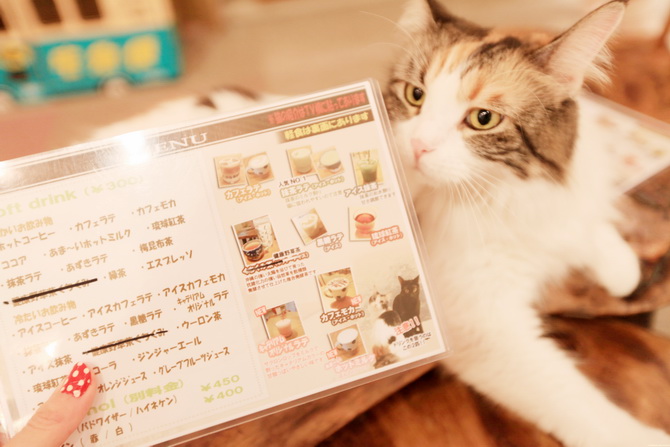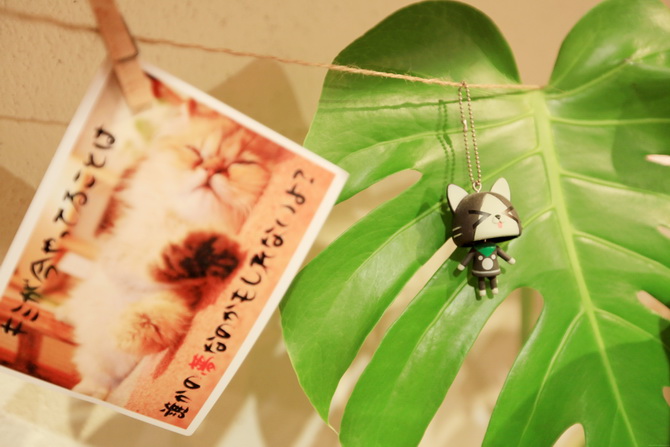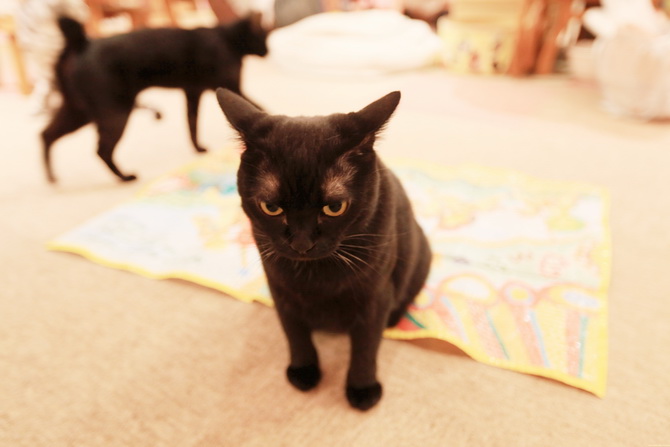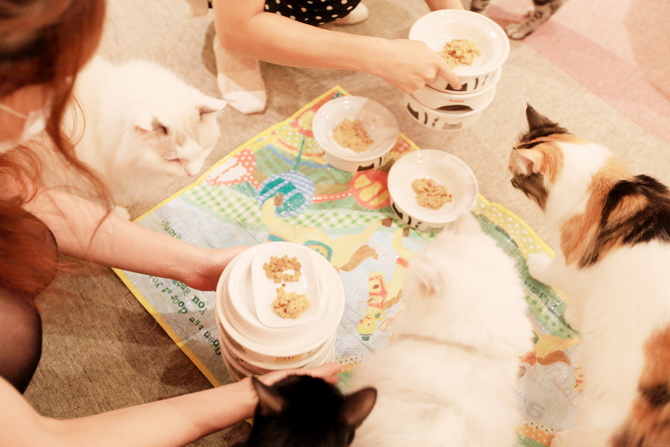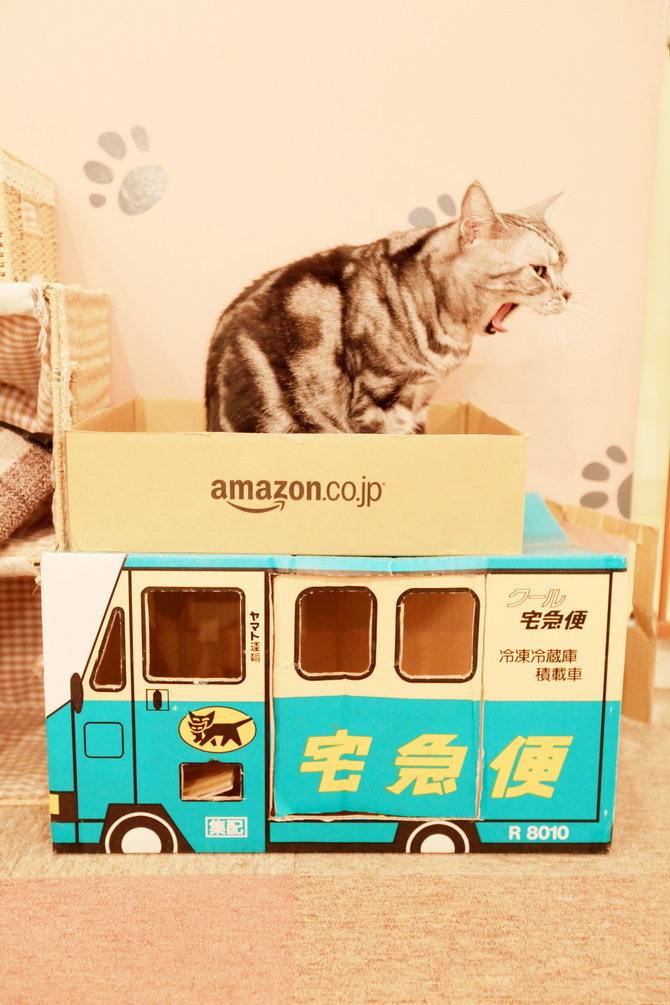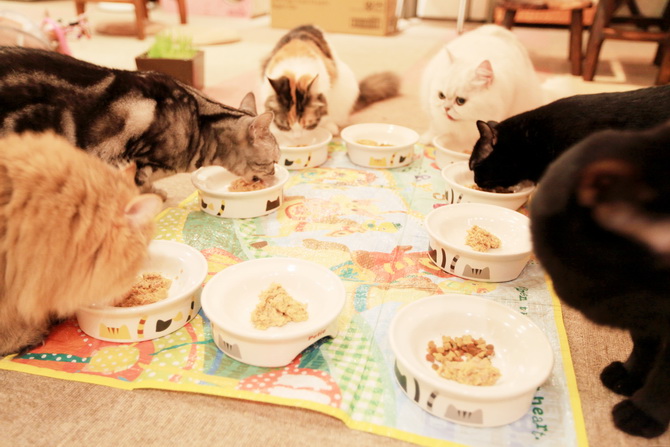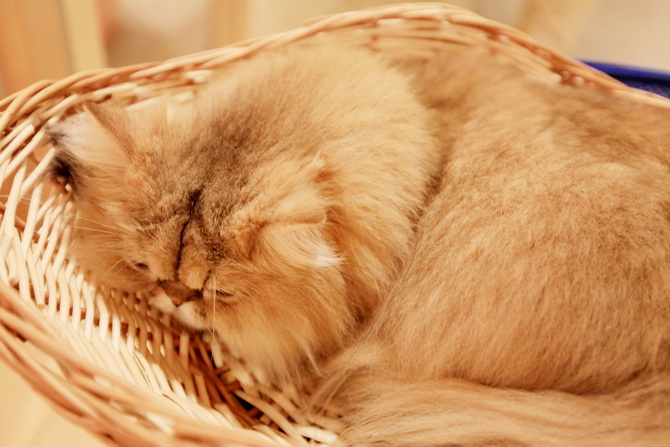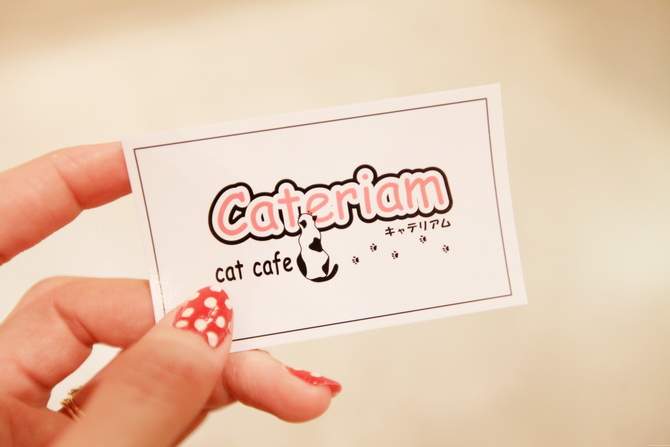 -
-
-
Related posts :
---