-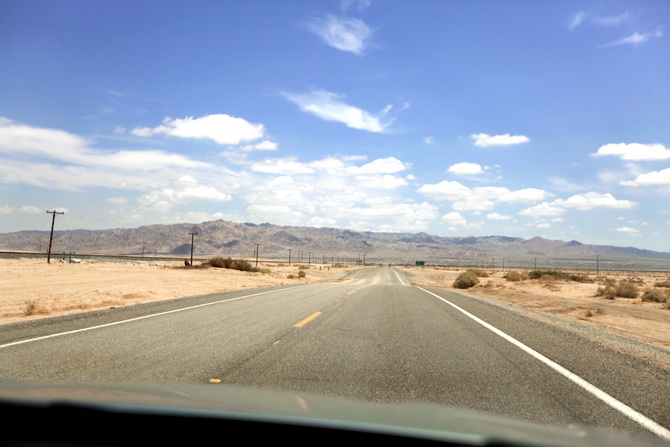 -
-
J'aime toujours l'idée de faire de la route aux US. Les grandes lignes droites avec paysage montagneux dans le fond sont mes favorites !
Il y a un peu plus d'une heure de conduite entre Palm Springs et la Salvation Mountain. Entre les deux, nous avons fait un petit stop rapide dans un endroit un peu curieux: Bombay Beach.
Une mini ville en bordure du Salton Sea, qui surprend par son allure défraîchie et presque déserte. Pour ma part même si l'endroit faisait esseulé, je l'ai trouvé très inspirant pour ses couleurs pastels sur fond intensément clair et lumineux, et son ambiance vintage bien sûr ! 
Nous pensions également passer à Slab City ( littéralement la "ville de béton" ), mais le temps nous a manqué malheureusement.
-
-
-
-
I always love the idea of driving in the US. The long roads with mountains in the background are my favorites.
There's a little bit more than one hour driving between Palms Springs and the Salvation Mountain. We made a quick stop between the two to visit an unusual place: Bombay Beach.
A tiny city on the edge of Salton Sea which can surprise by its rusted and almost deserted atmosphere. From my own point of view, even if the place had this feeling of loneliness, I really liked the pastel colors mixed into a very clear and bright background, and its vintage look of course !
We also thought about visiting Slab City which is really close to the Salvation Mountain, but we were running a little bit out of time unfortunately.
-
-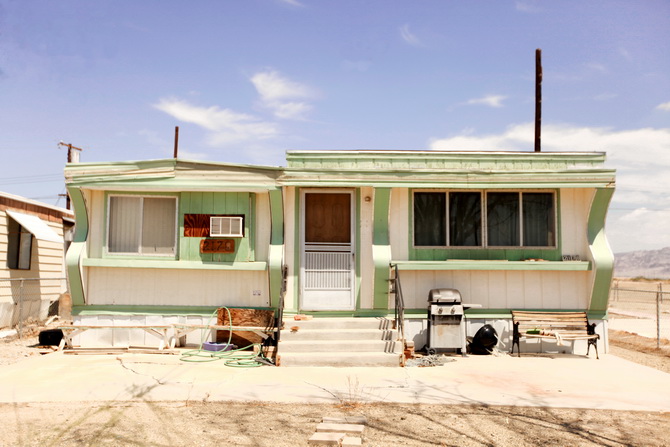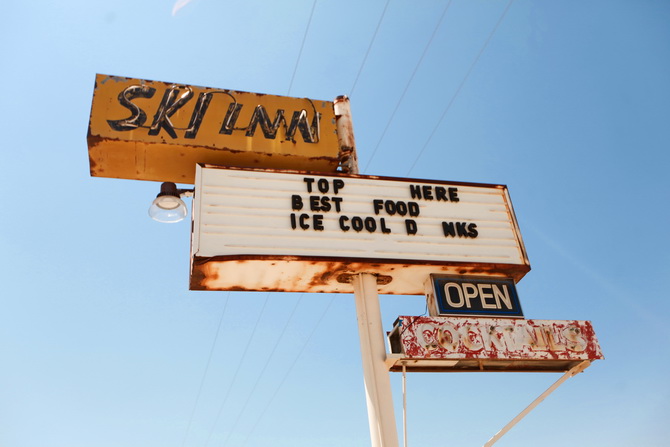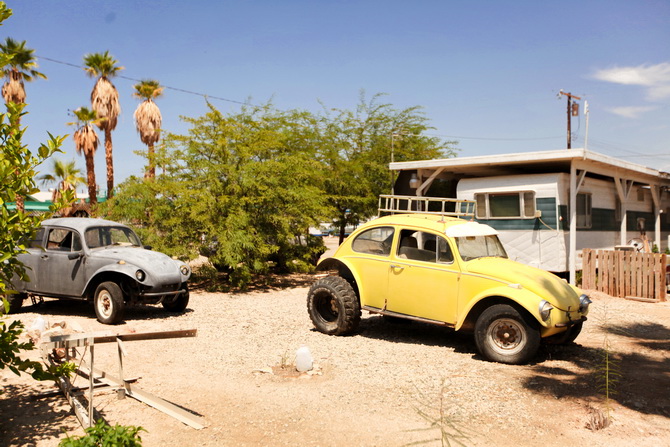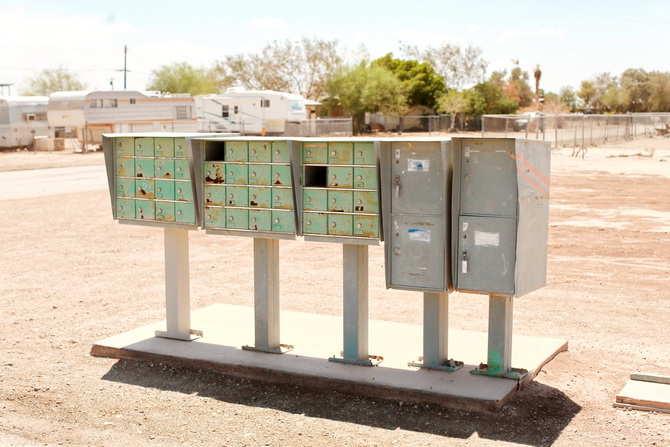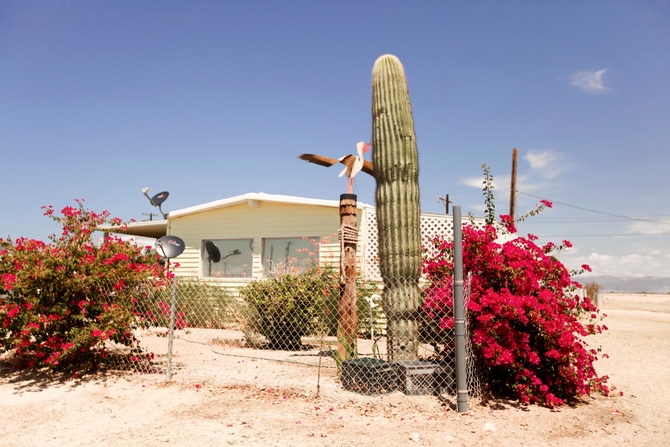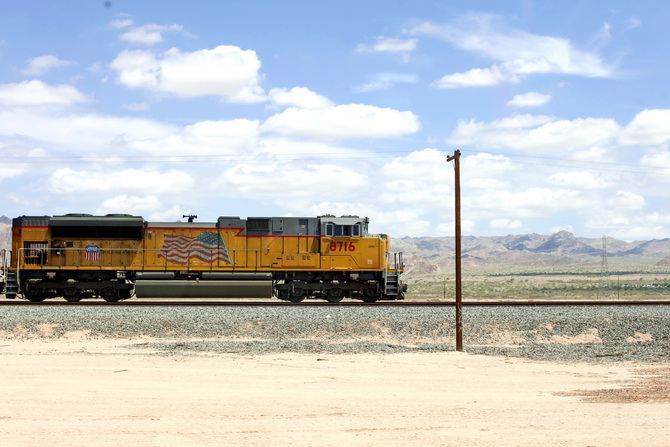 -
-
-
-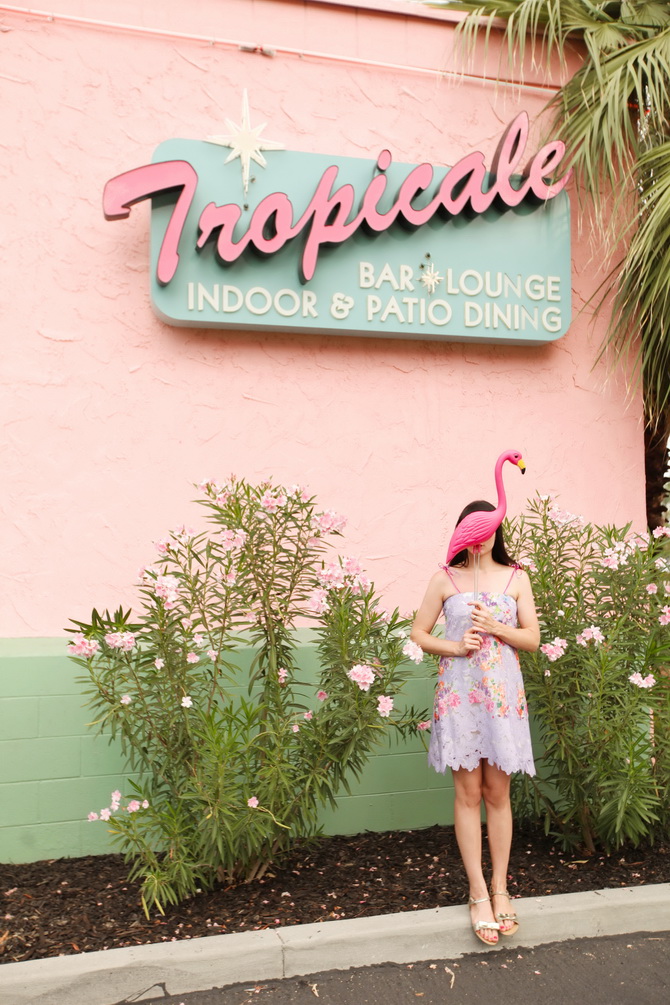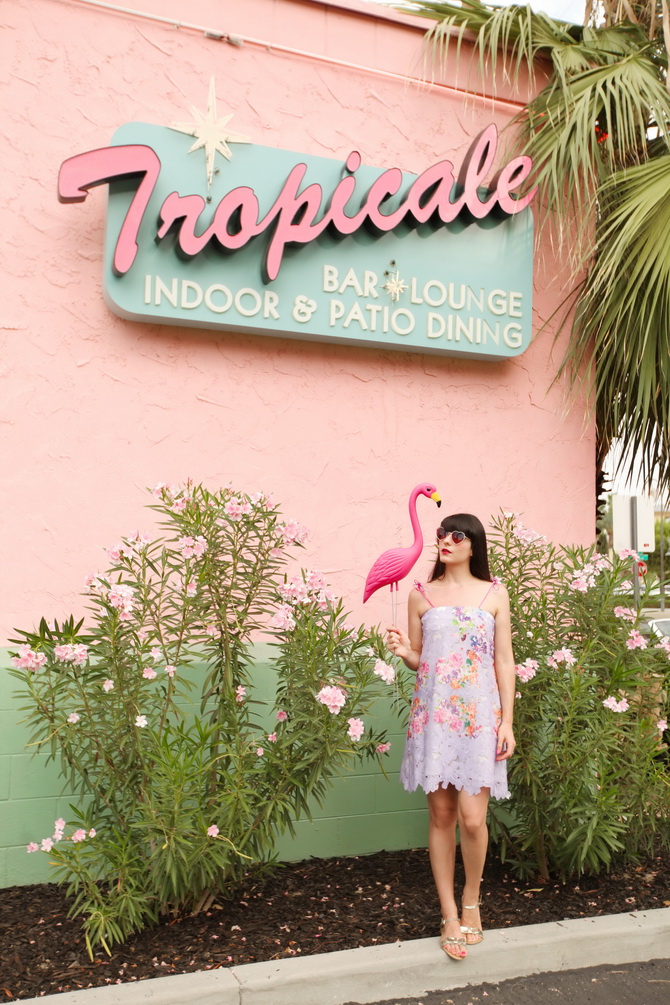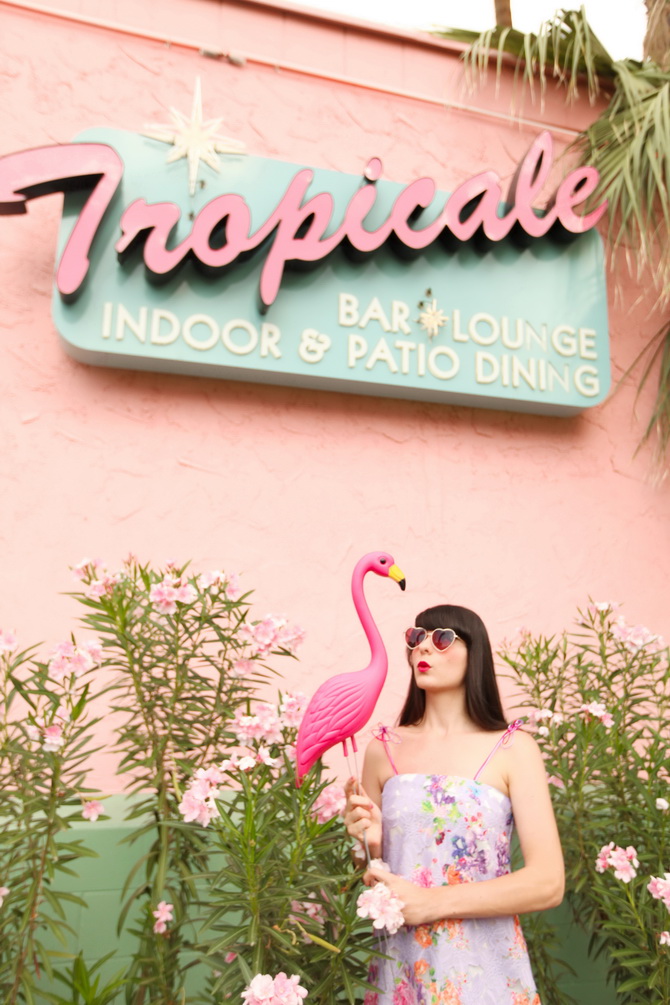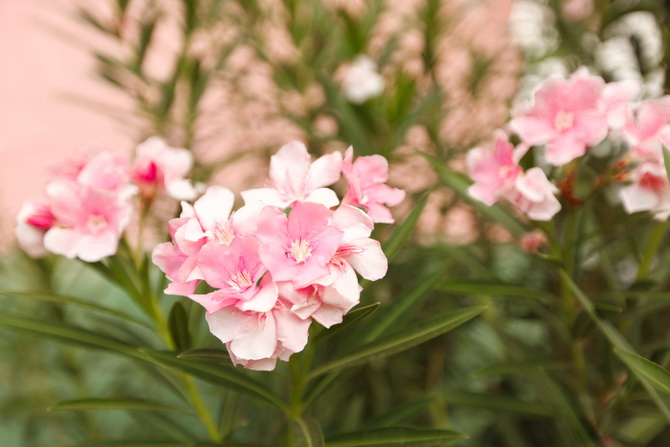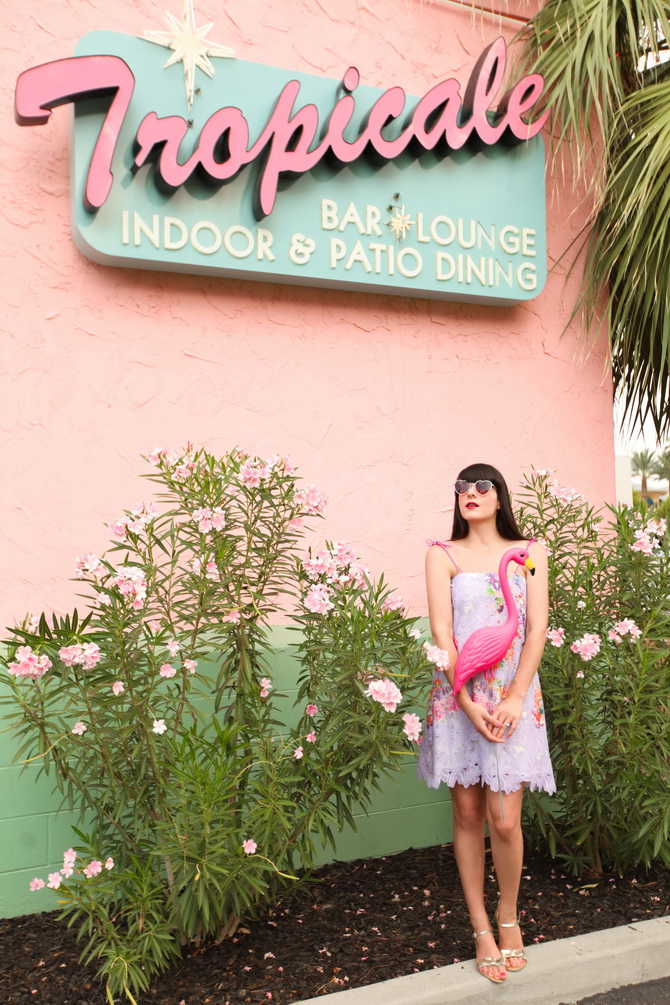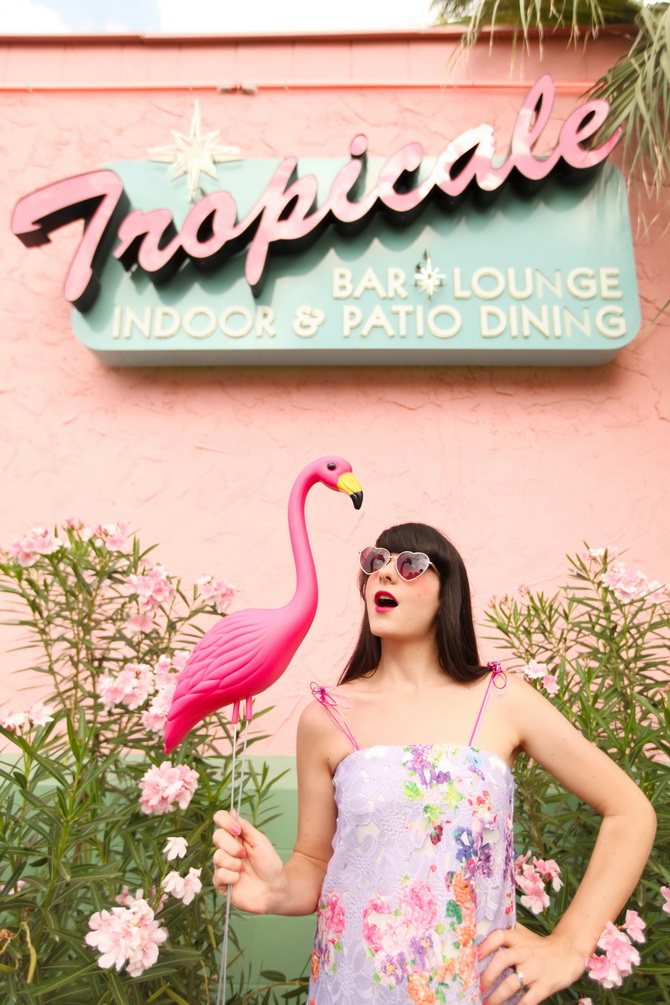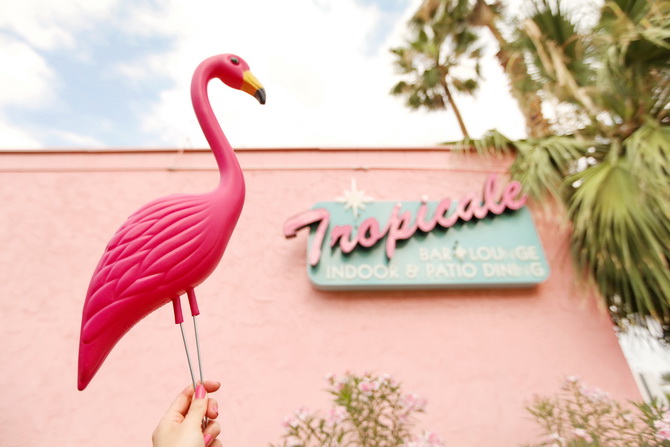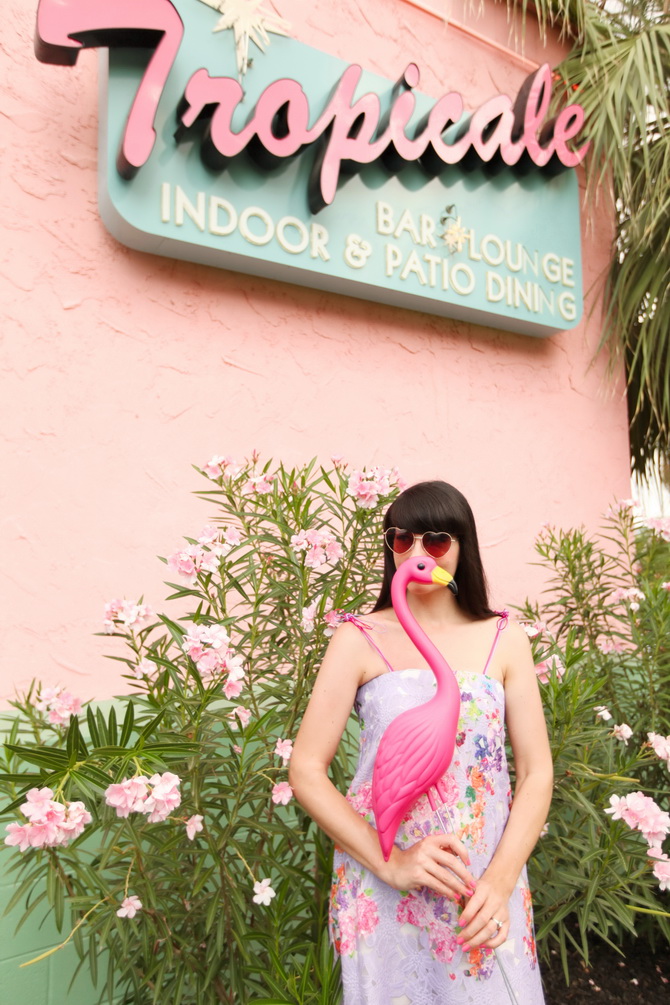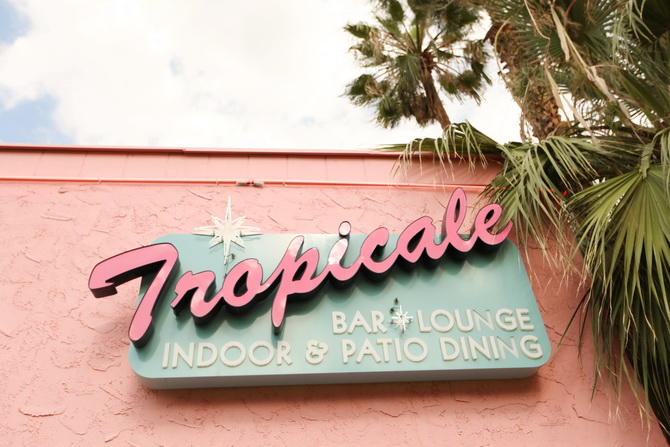 -
-
Robe / Dress : ASOS Salon
Rouge à lèvre : YSL Rouge Pure Couture N°07 Fushia
Sandales / Sandals : Carvela
Lunettes / Sunglasses : Urban Outfitters
-
-
-
-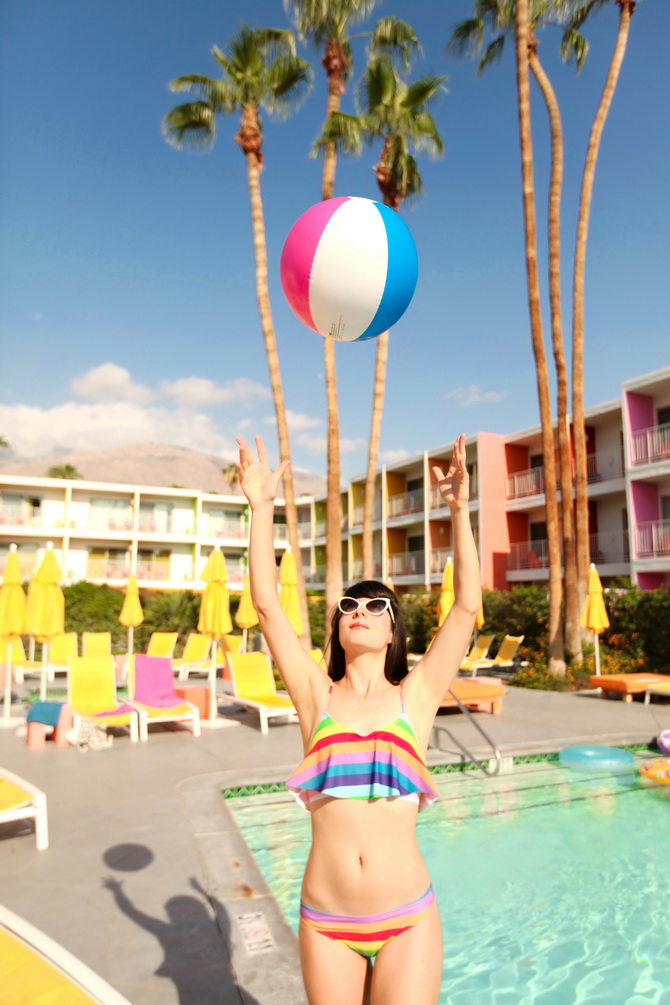 -
-
Deuxième partie de ce séjour à l'hôtel Saguaro de Palm Springs, c'était amusant de me fondre totalement dans le décor avec mon maillot arc-en-ciel.
La cour intérieure est tellement vintage et colorée, une véritable oasis dans le désert !
Ça fait un peu étrange de me voir sur ces photos avec un ventre tout plat… j'ai un petit bidon tout rond de plusieurs mois maintenant !
Si vous voulez en voir un peu plus du Saguaro, je vous invite à regarder les très beaux articles de Betty et de Haleigh.
-
-
♫ ♪ Foster The People – Pumped Up Kicks
-
-
Part II of my stay at the Saguaro hotel in Palm Springs, it was a lot of fun matching the decor with my rainbow bikini !
The swimming pool area looks so vintage and colorful, a real oasis in the desert !
It feels a little strange to see my flat tummy on these pictures … I have a cute baby bump now !
If you'd like to see more photos of the Saguaro, you can check Betty's and Haleigh's beautiful posts !
-
-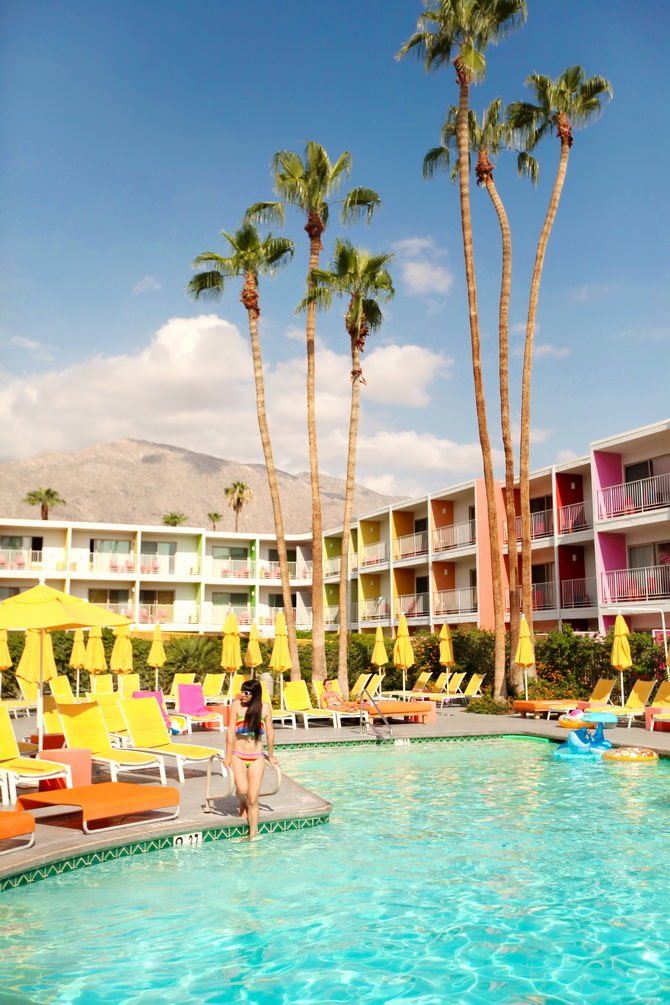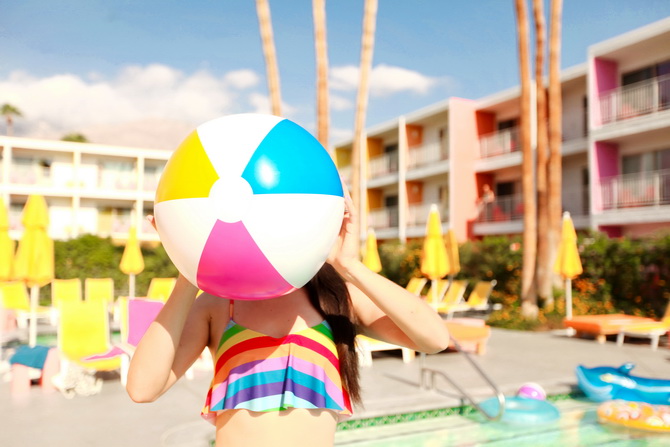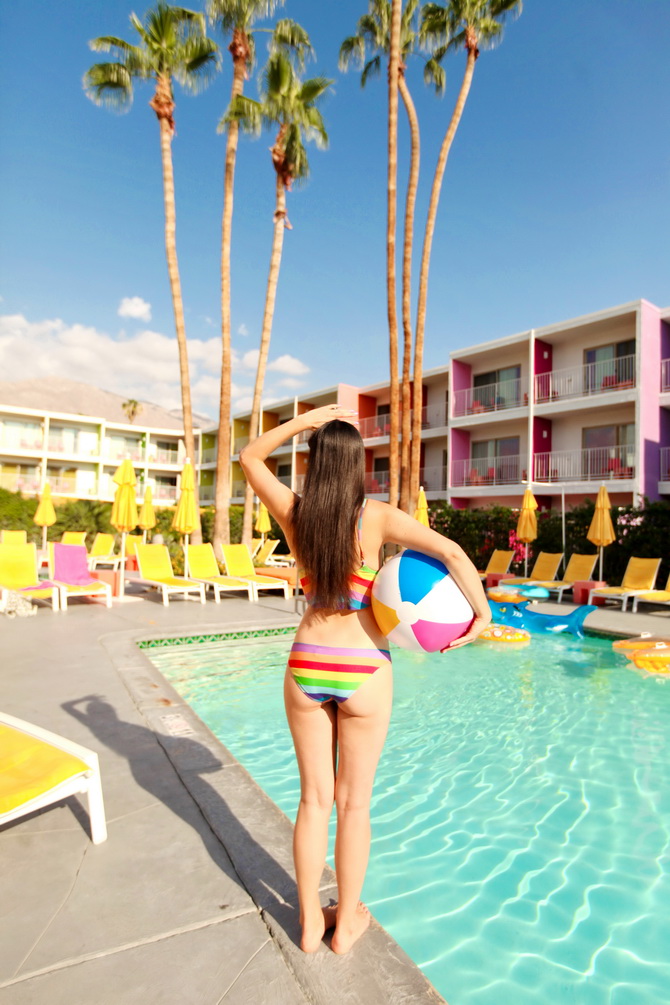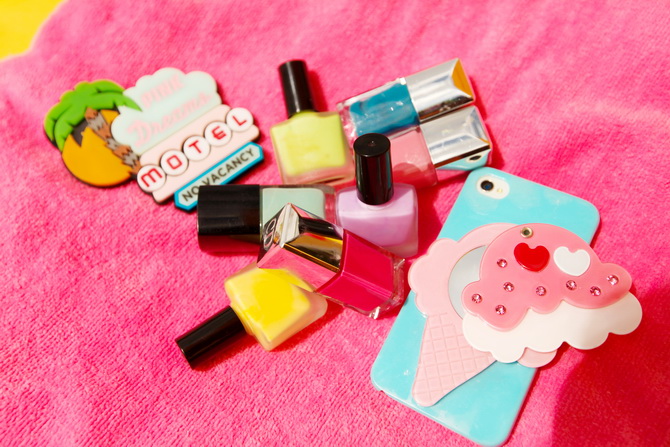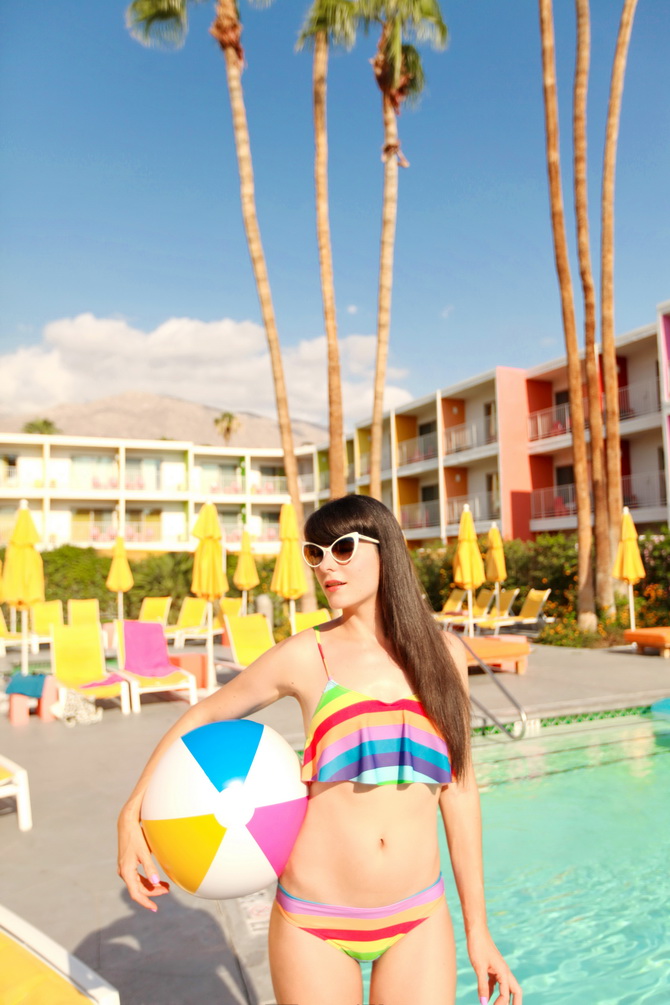 Top Bikini : Wildfox
-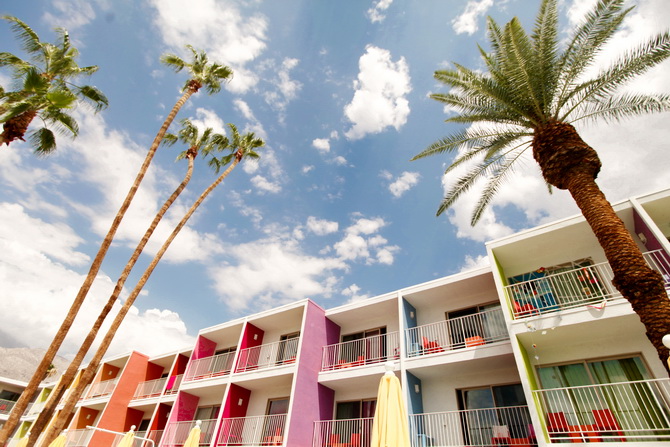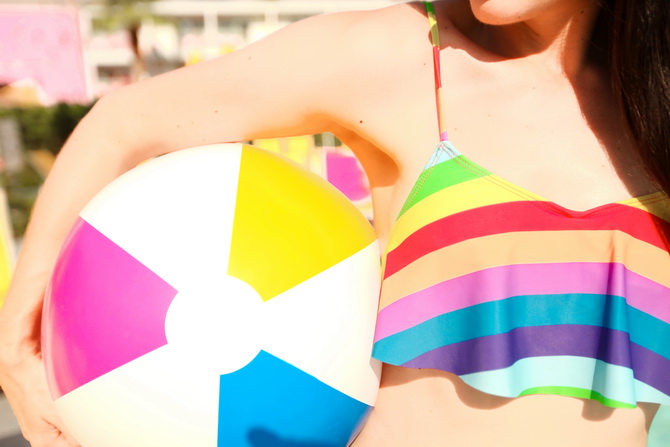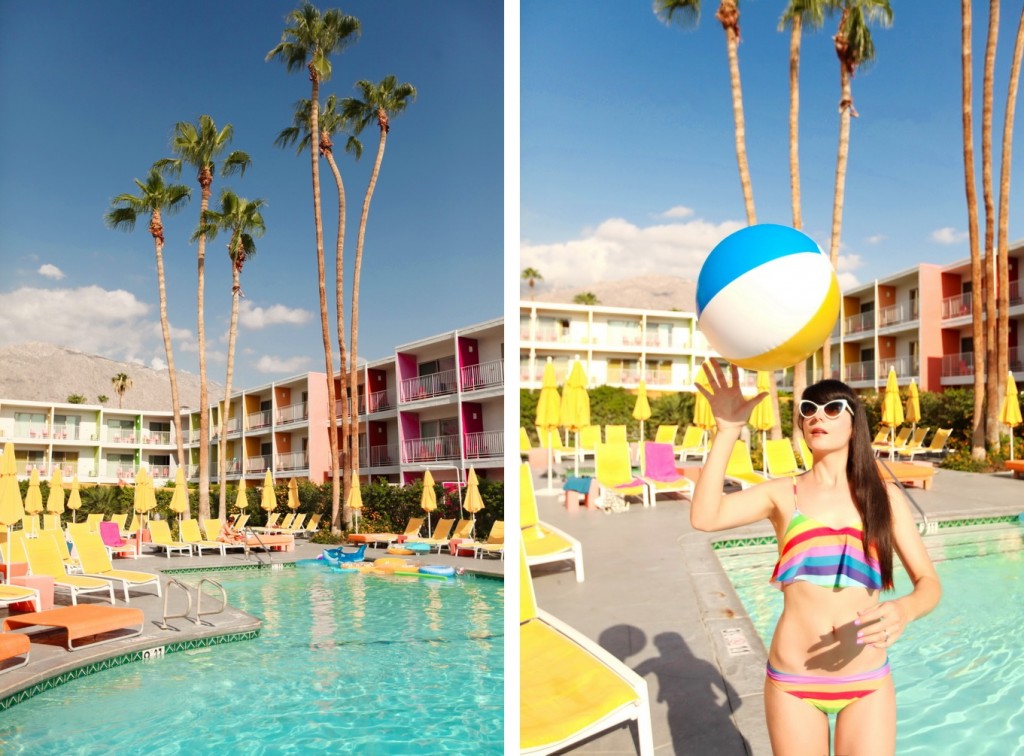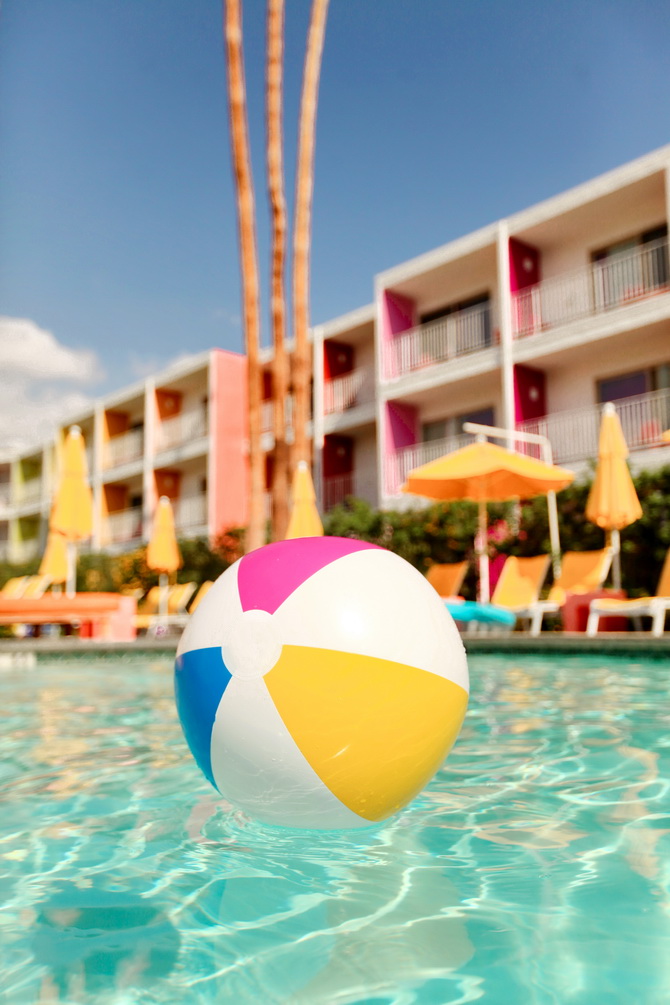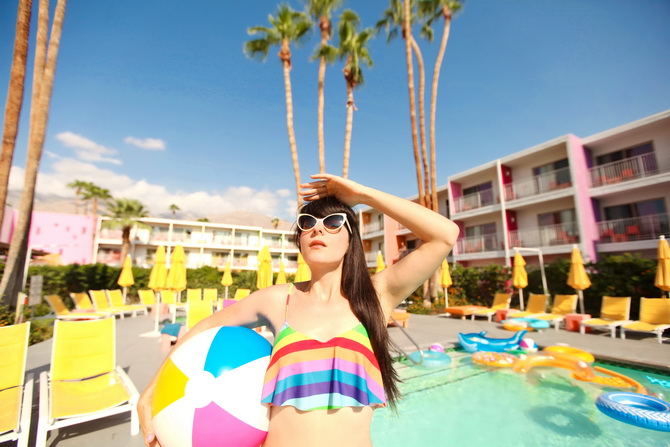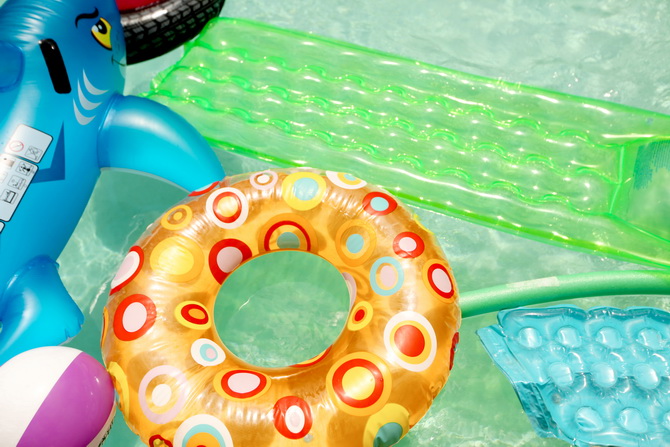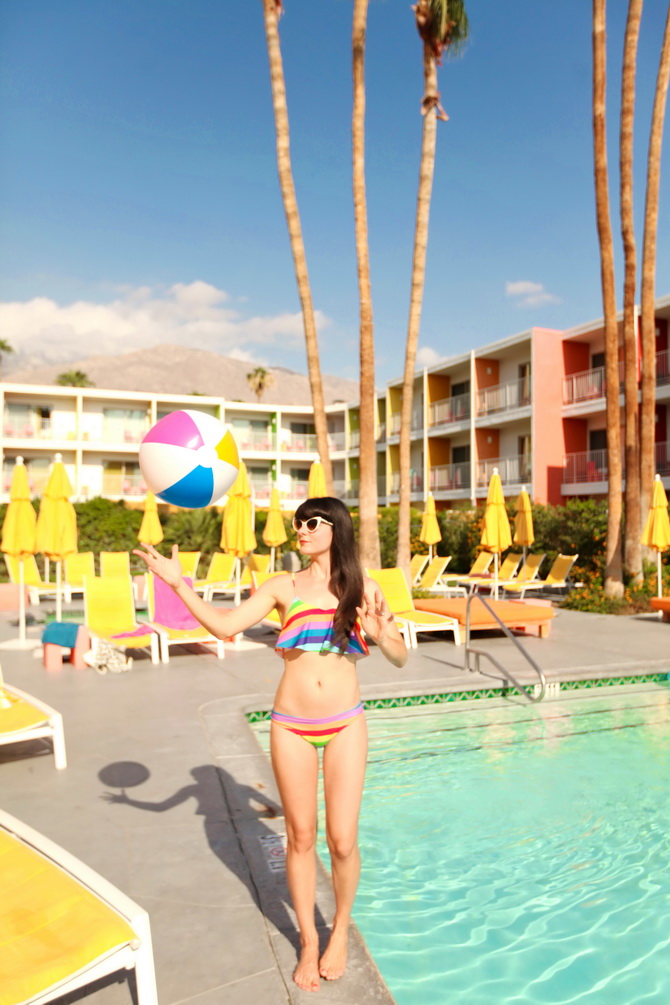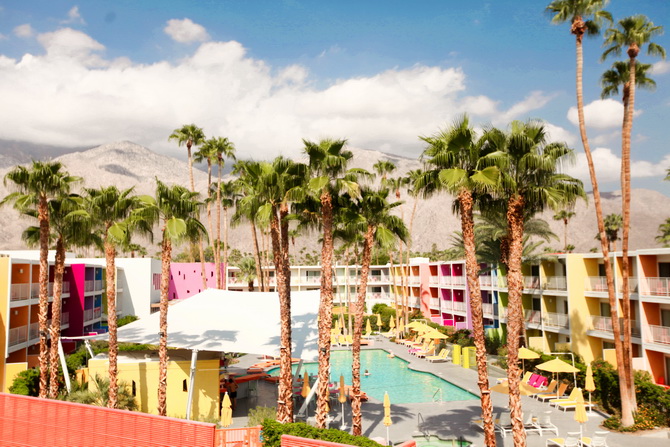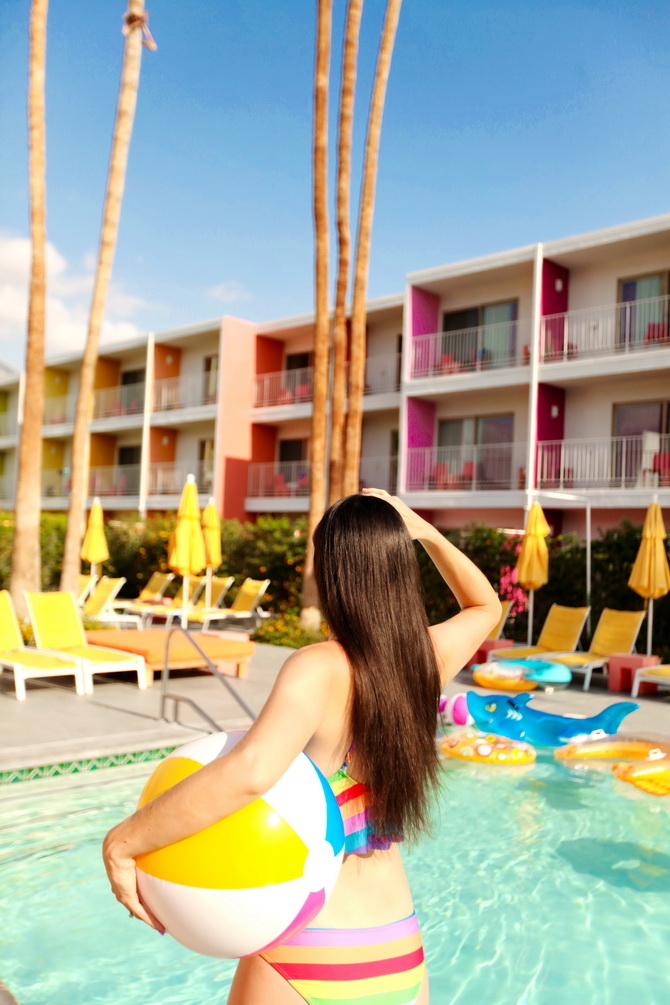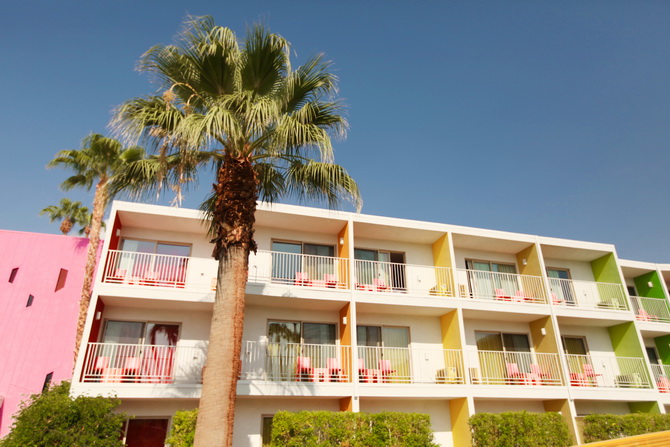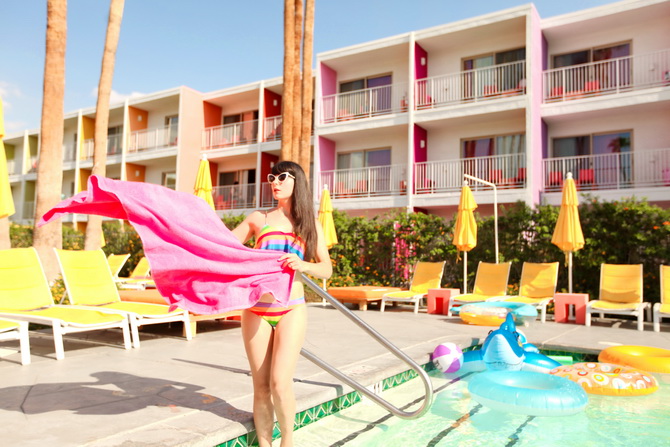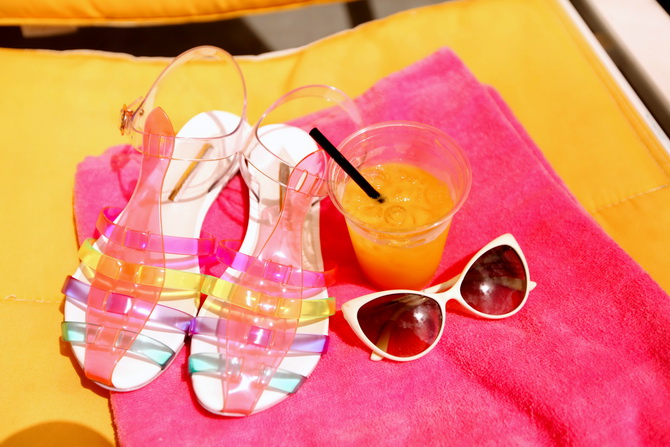 Sandales / Sandals : Sophia Webster
-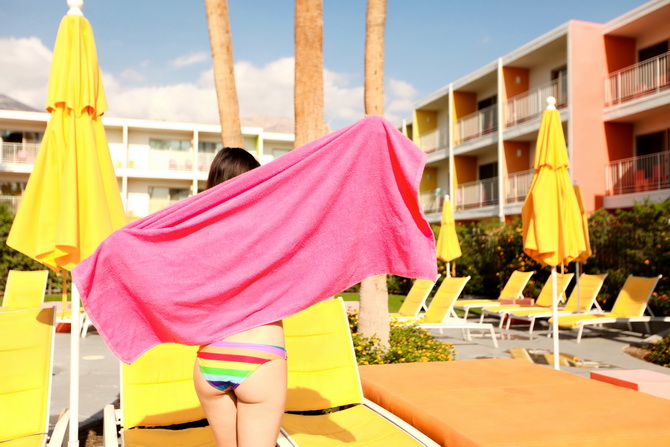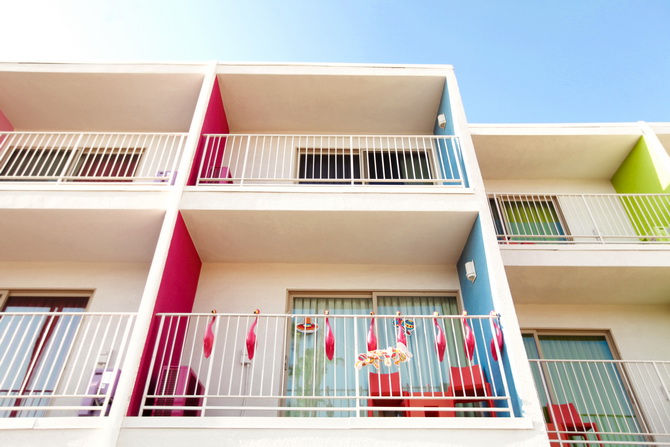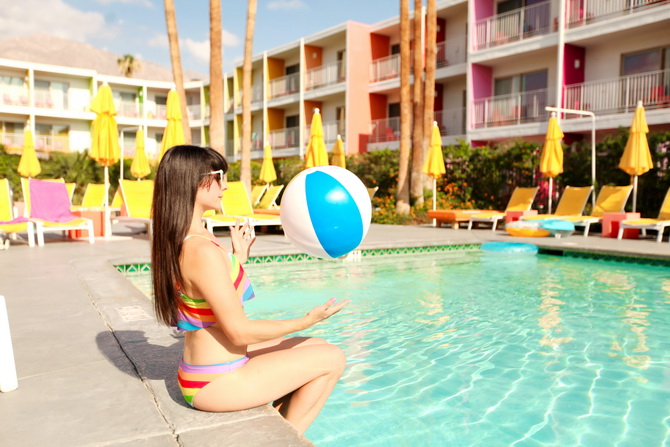 -
-
Maillot de bain Wildfox ( haut et bas ) / Wildfox bikini ( top and bottom )
Lunettes / Sunglasses : Tom Ford
Sandales / Sandals : Sophia Webster
-
-
-