-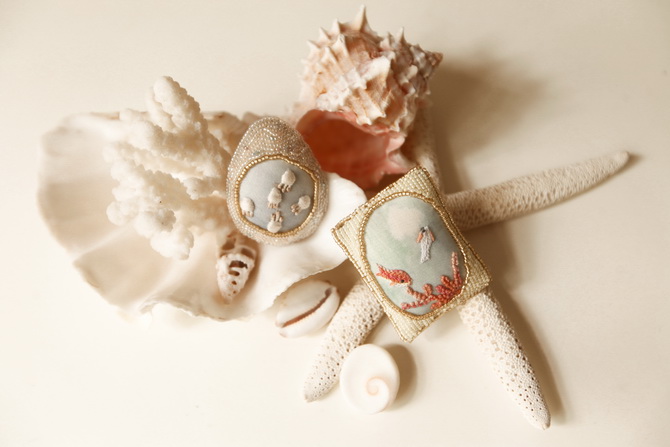 -
-
Si vous lisez mon blog depuis quelques temps, vous avez déjà dû apercevoir le très joli travail d'Aya.
Je vous avais présenté quelques unes de ses créations l'été dernier: des petites broches en forme de châteaux.
Pour sa nouvelle collection, elle s'est inspirée du bord de mer.
comme c'est un univers que j'aime particulièrement moi aussi, je suis vraiment ravie de vous présenter quelques modèles!
Chaque broche est minutieusement brodée à la main. Le soin apporté au détail et la délicatesse du travail en font de véritables petites œuvres d'art !
Aya réalise également des sacs et des accessoires pour cheveux. Je vous invite à faire un tour sur son site, c'est vraiment un plaisir pour les yeux !
-
-
♫ ♪ Tsuji Ayano – Kaze ni Naru
-
-
If you're a regular reader of my blog, you probably seen the beautiful work of Aya.
I photographed a few of her creations last summer: mini castles brooches.
For her new collection, she was inspired by the seaside.
As it's a theme I particularly like too, I'm really pleased to introduce some her designs once again.
Each brooch is delicately hand embroidered. The attention to details and fine work is absolutely exquisite, like little pieces of art !
Aya also makes bags and hair accessories. I invite you to have a look on her website, it's a real pleasure for the eyes !
-
-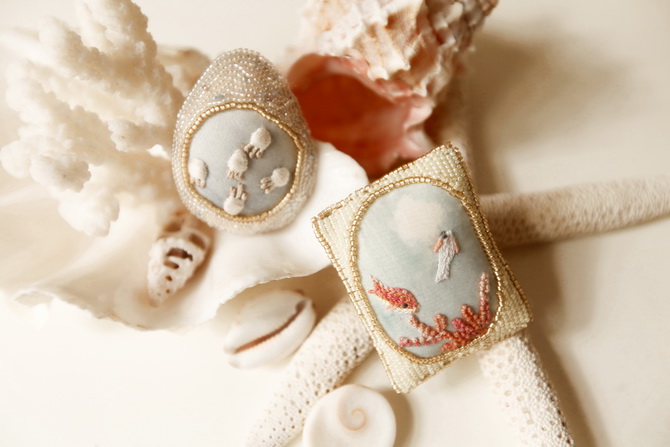 -
Broches / Brooches : Chez Aya
 -
-
-
-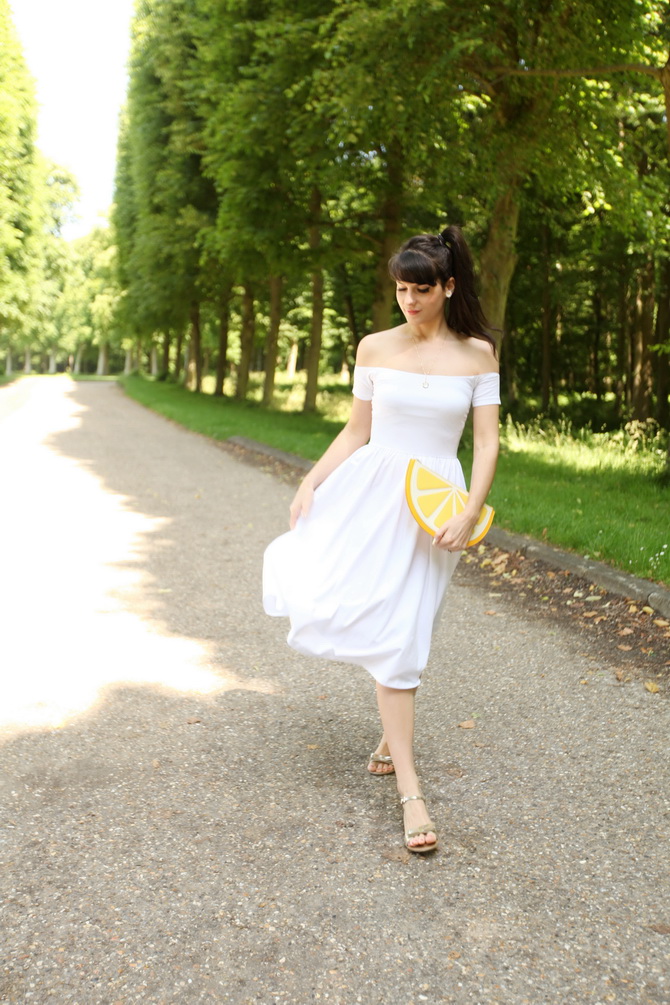 -
-
Petit look léger d'été, avec cette pochette et cette robe trouvés sur ASOS.
Je suis fan de cette robe car elle me fait penser à la sophistication de Brigitte Bardot, et elle est dans une matière si confortable que je pourrais la porter tous les jours !
-
-
♫ ♪ The Seekers – I'll Never Find Another you
-
-
Spring look with this clutch and this dress found on ASOS.
I really like this dress as it reminds me the sophistication and sexiness of Brigitte Bardot, and the fabric is so comfy that I could just wear it everyday !
-
-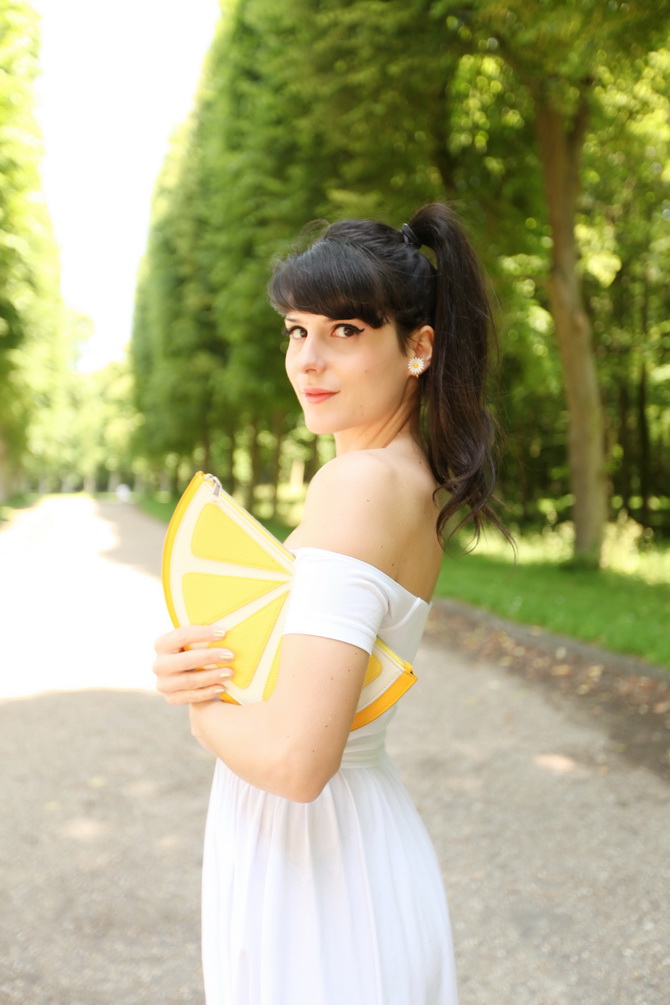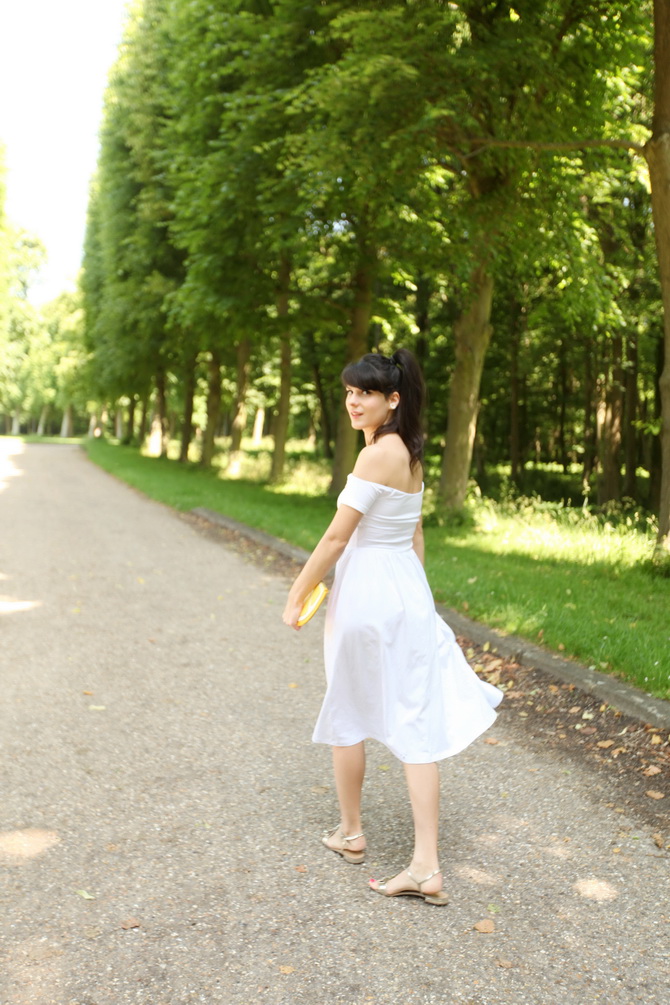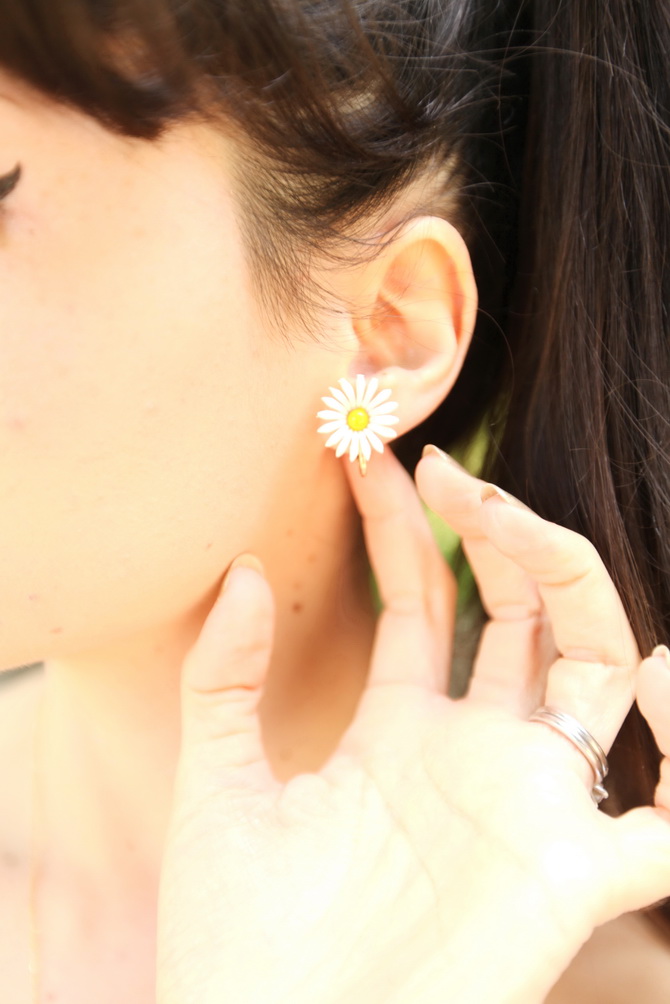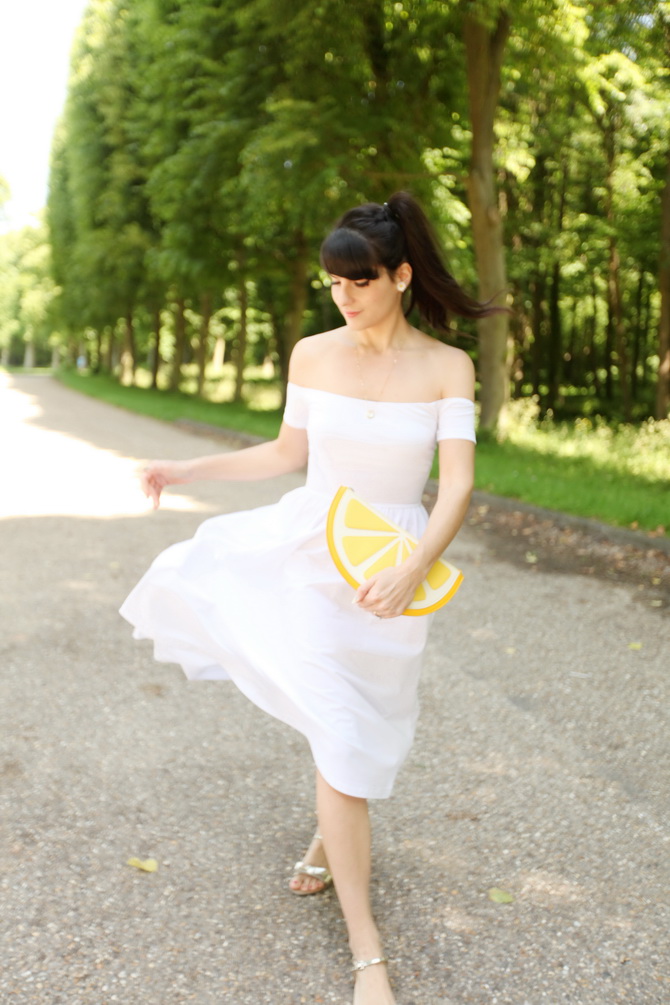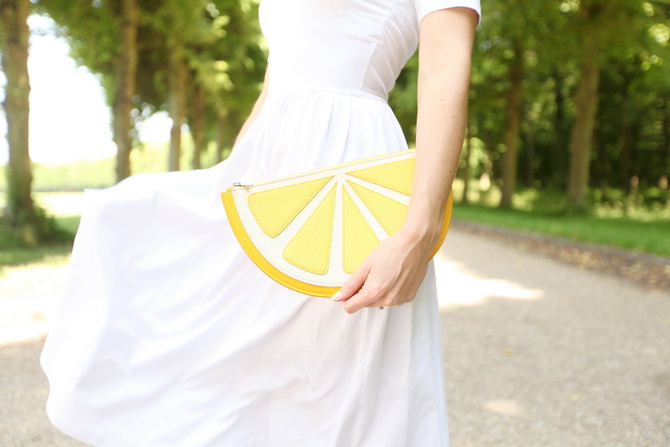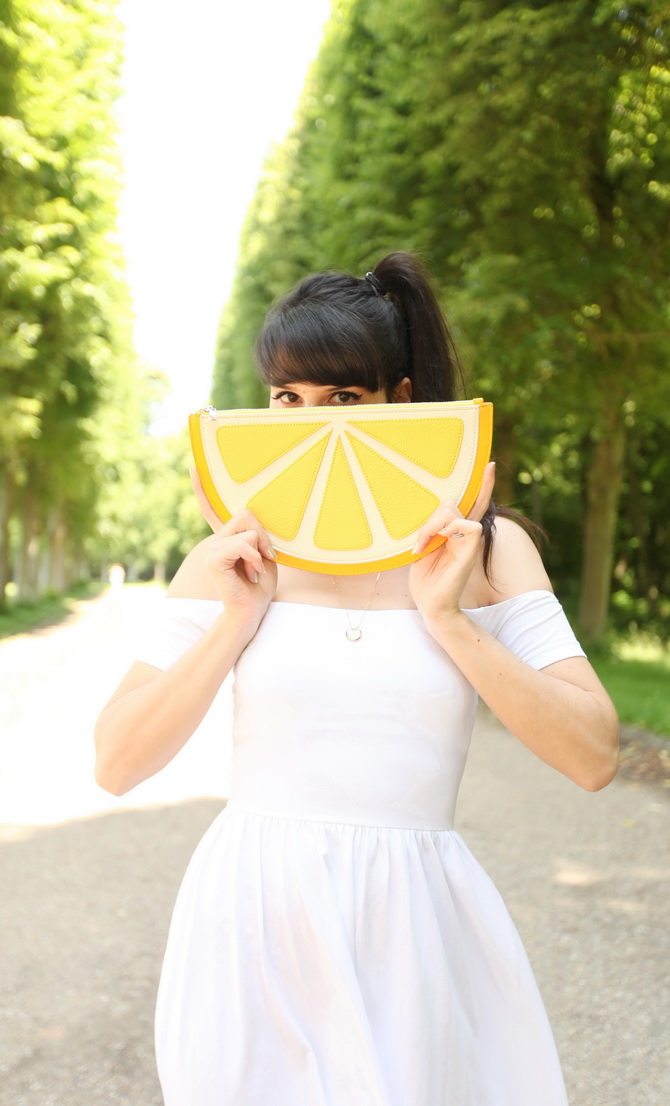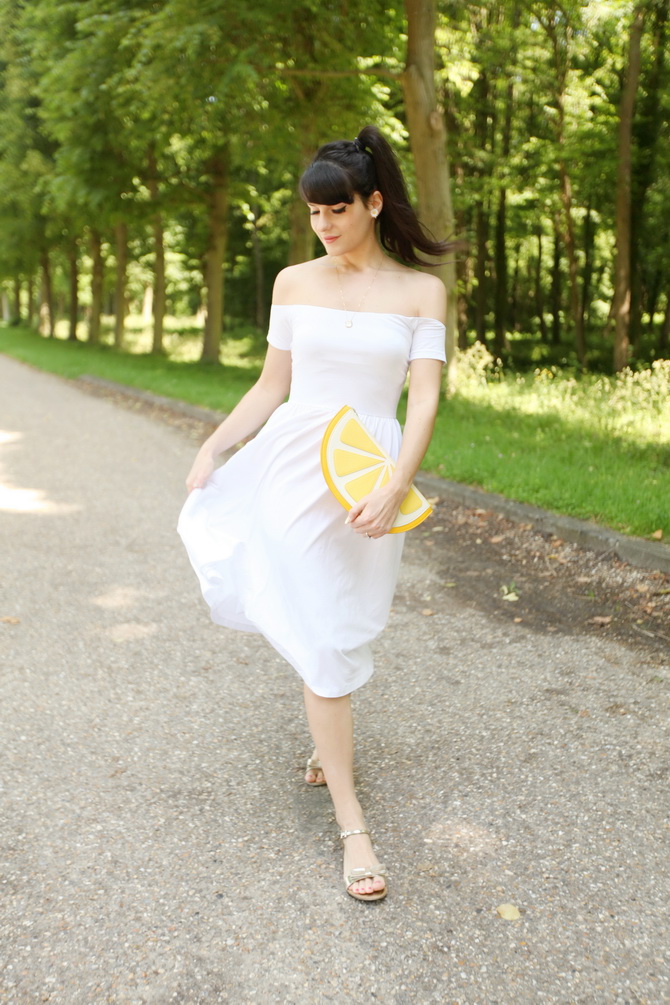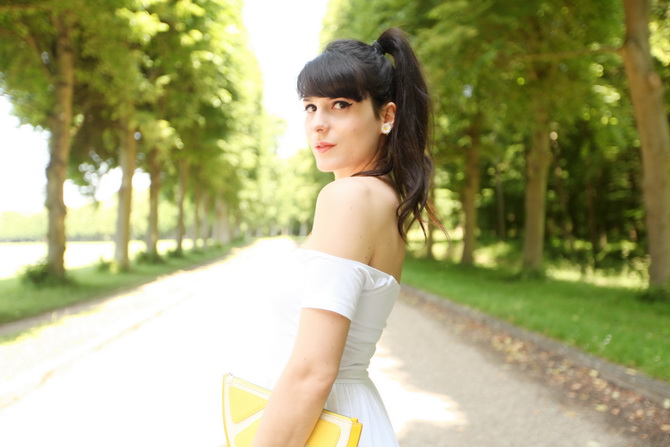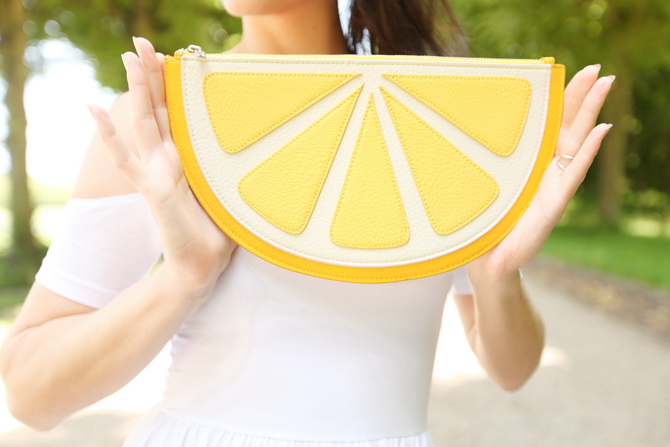 -
-
Sac / Clutch : Monki
Robe / Dress : ASOS
Sandales / Sandals : Carvela
Boucles d'oreilles / Earrings : Vintage
Collier / Necklace : Cartier
-
-
-
-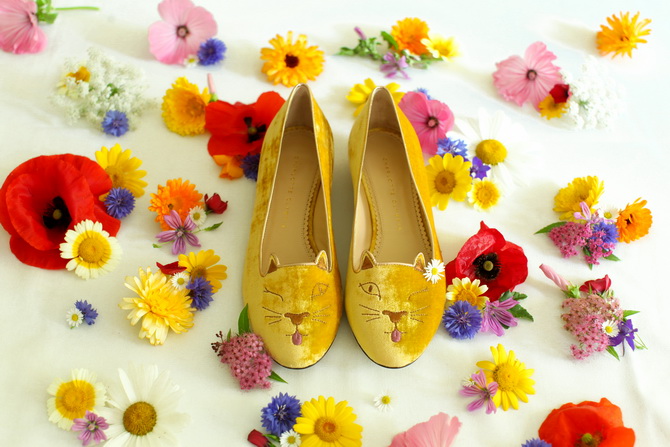 -
Les fameuses chaussures chat de Charlotte Olympia, on ne les présente plus !
Etant moi-même une grande fan et collectionneuse de ces Kitty, j'ai été absolument enchantée de prendre part à un projet proposé par la marque:
Une toute nouvelle collection de Kitty vient de sortir: Kitty & Co.
Composée de huit modèles différents, chacun de ces modèles possède son propre look, prêt à coller au caractère de sa propriétaire.
Je suis heureuse de faire partie des filles qui ont mis en scène une des paires.
Mais laquelle pour moi me demanderez vous ? Les Cheeky Kitty "espiègles" ! Je savais que elles et moi, nous étions faites l'une pour l'autre.
Si vous souhaitez en savoir plus sur cette nouvelle collection pleine de couleurs et de fantaisie, je vous invite sur le site de Charlotte Olympia.
-
-
♫ ♪ Al Stewart – The Year Of The Cat
-
-
The famous cat shoes by Charlotte Olympia, so famous they don't need any introduction !
Being myself a huge fan and a collector of these Kitty shoes, I was delighted to take part in a very special project for the brand.
A new collection of Kitty was just released: Kitty & Co.
With eight different styles, each shoe has its own look, ready to match the owner's personality.
I'm really happy to be one of the girls who photographed a pair.
But which pair for me would you ask ? The Cheeky Kitty ! I just felt we were meant for each other.
If you want to see more about this colorful and creative collection, I invite you to have a look at Charlotte Olympia's website !
-
-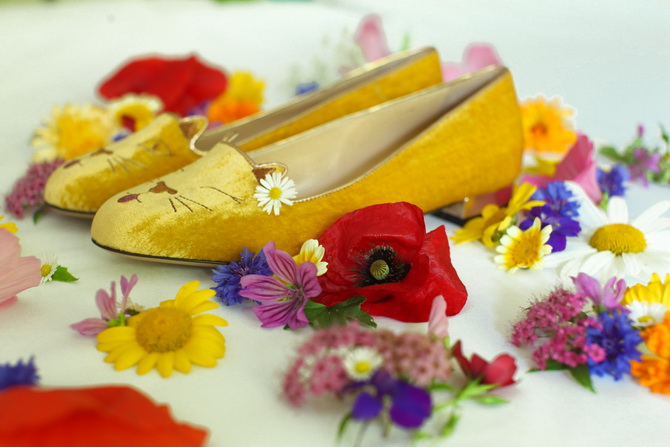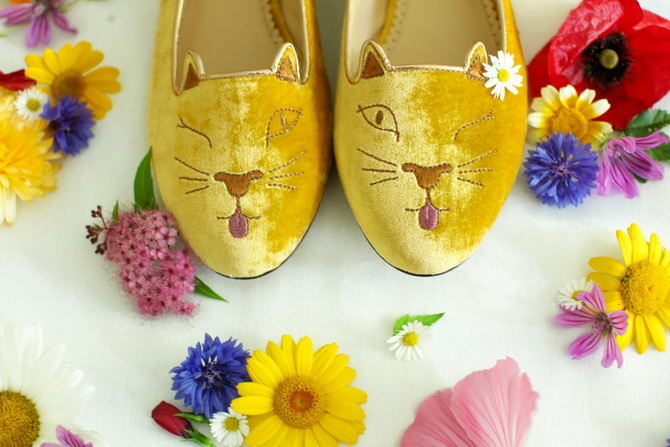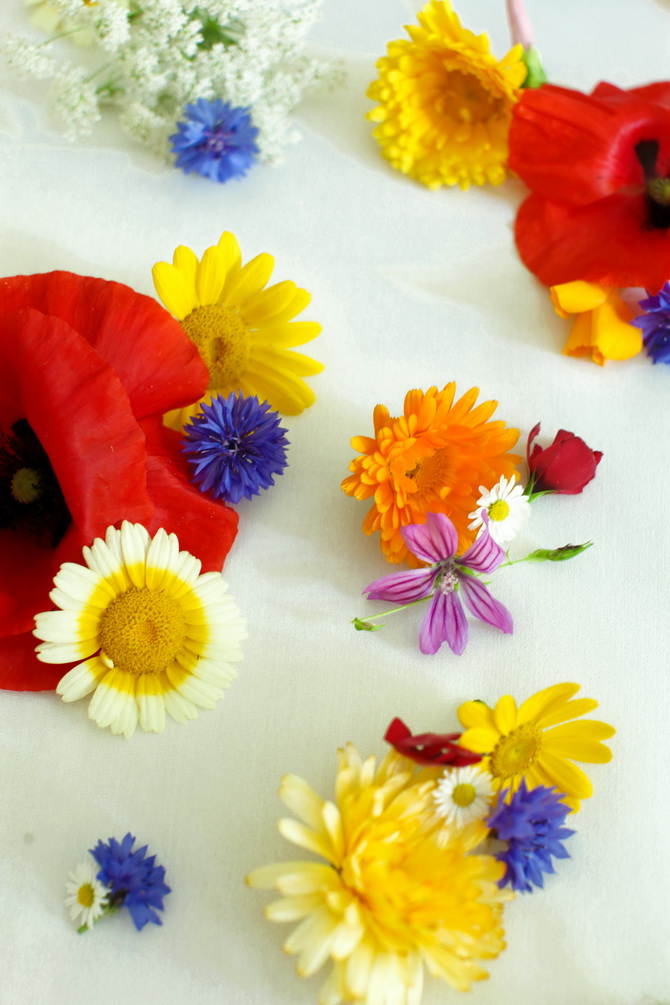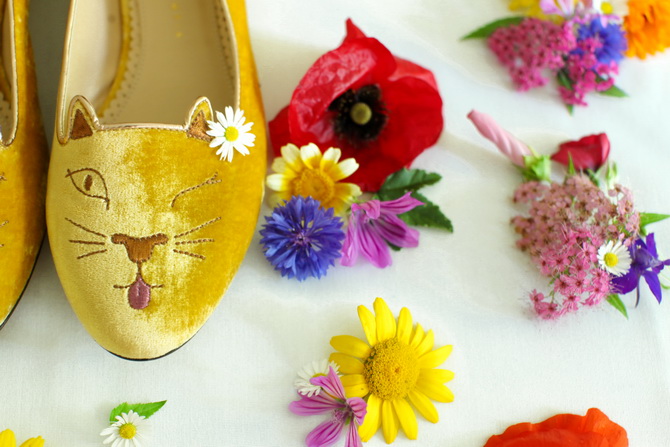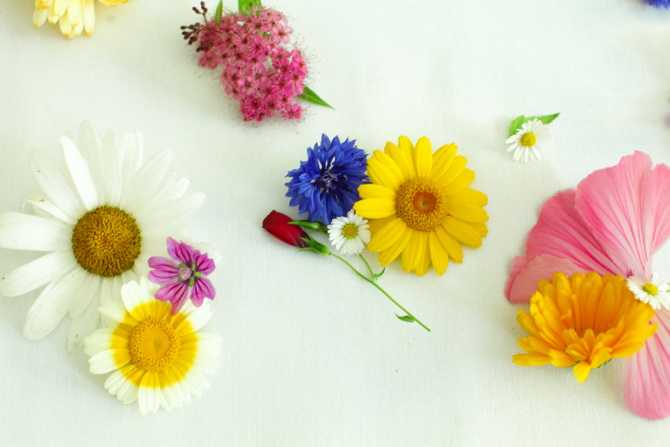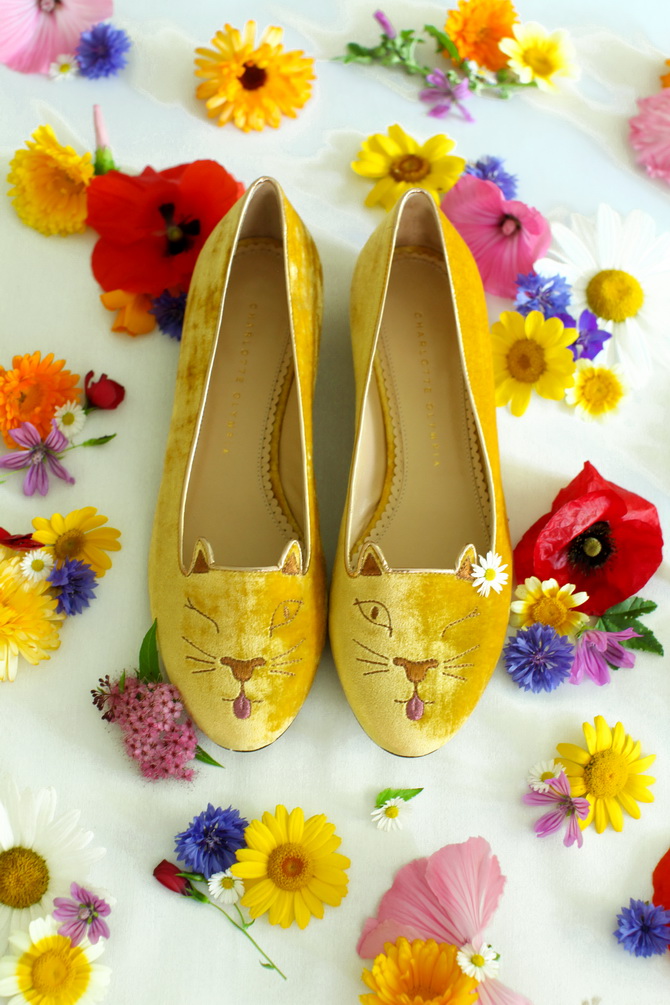 -
Chaussures / Shoes : Cheeky Kitty by Charlotte Olympia
-
-
-