-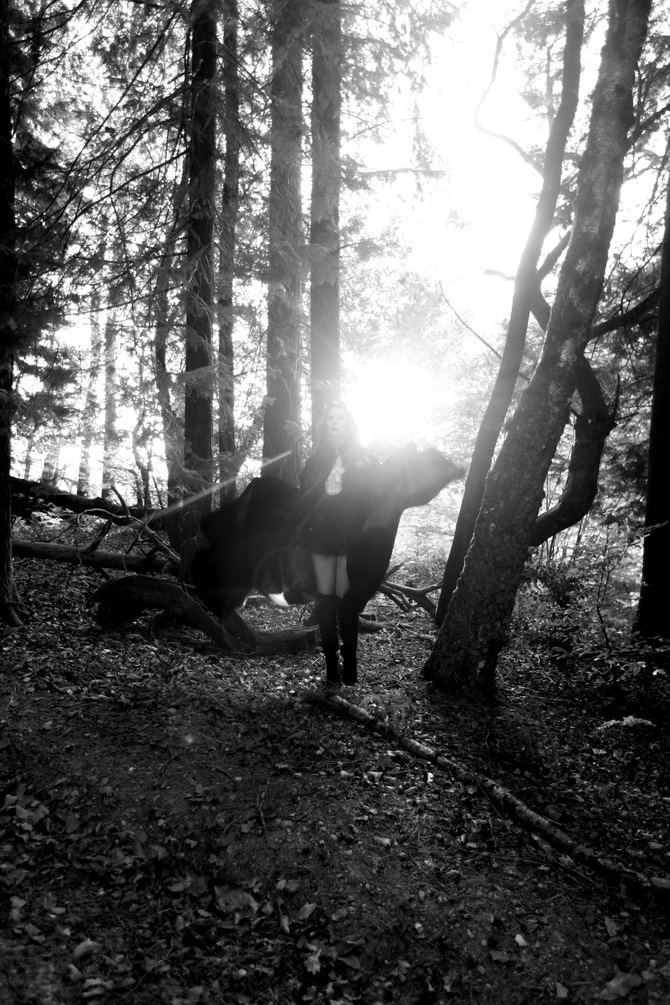 -
-
Mon amour pour la saison d'Halloween est loin d'être un secret.
Principalement parce que c'est une merveilleuse occasion pour regarder des films en mangeant des bonbons, mais aussi parce que c'est l'excuse parfaite pour porter robes d'inspiration Mercredi Addams et maquillage sombre à volonté.
Sans doute parce que je m'habille assez girly avec des couleurs claires le reste du temps, sortir ma bonne vieille cape en velours noir de ma penderie paraît toujours infiniment excitant en cette période de l'année.
-
-
♫ ♪ Kate Bush – WOW
-
-
It's no secret that I love Halloween so much. Mostly for the movies and the candies, but also because it gives me the perfect excuses to hang around casually dressed in Wednesday Addams inspired dresses and dark makeup.
Probably because I usually dress up pretty girly in light colors, taking my good old black velvet cape out of the closet always sounds very exciting this time of the year.
-
-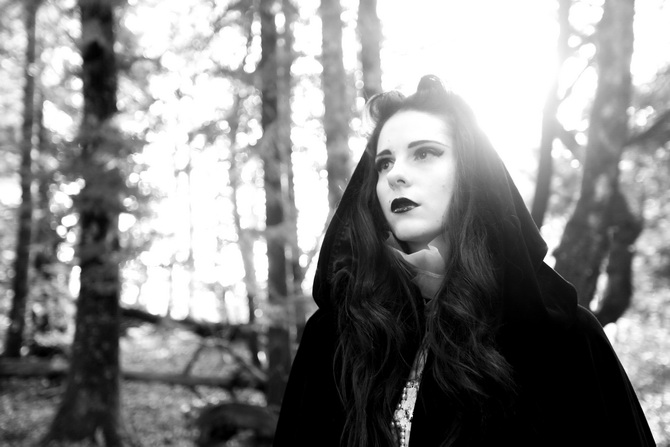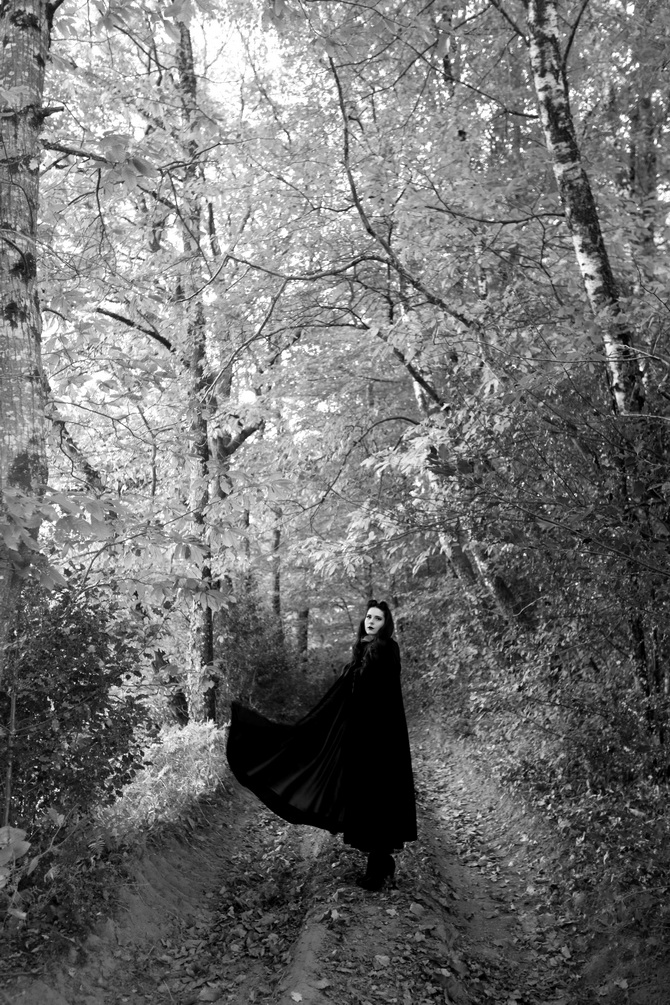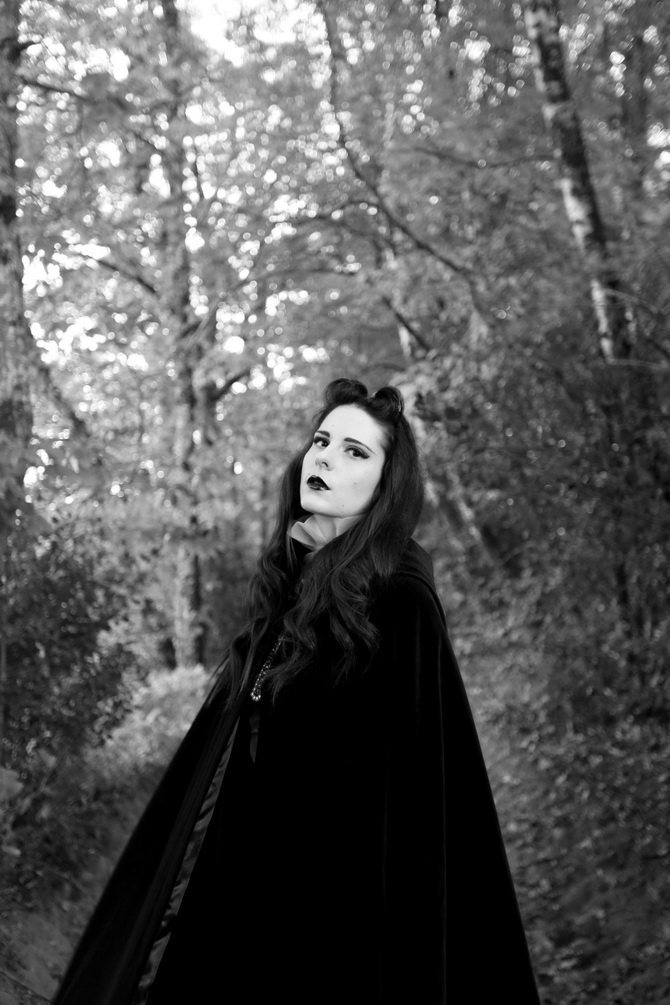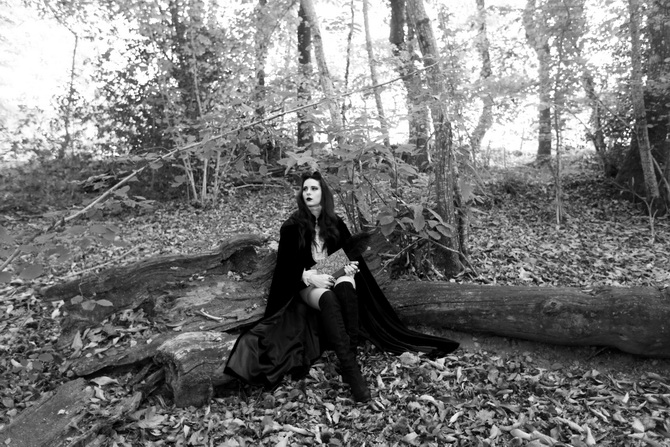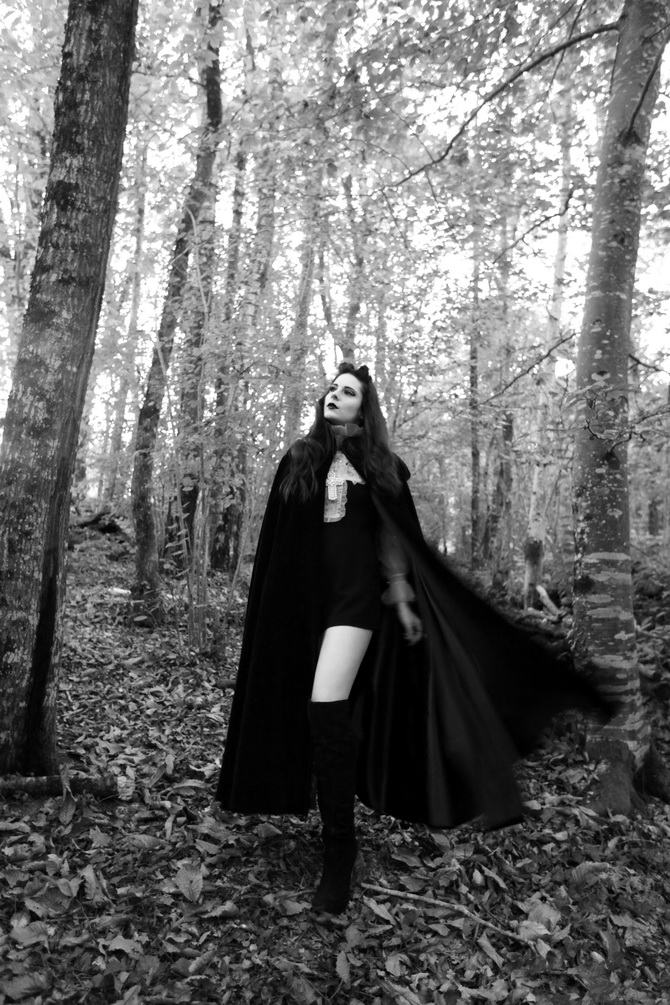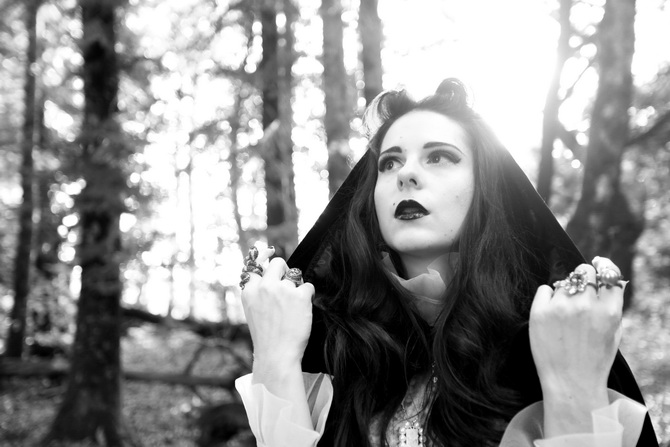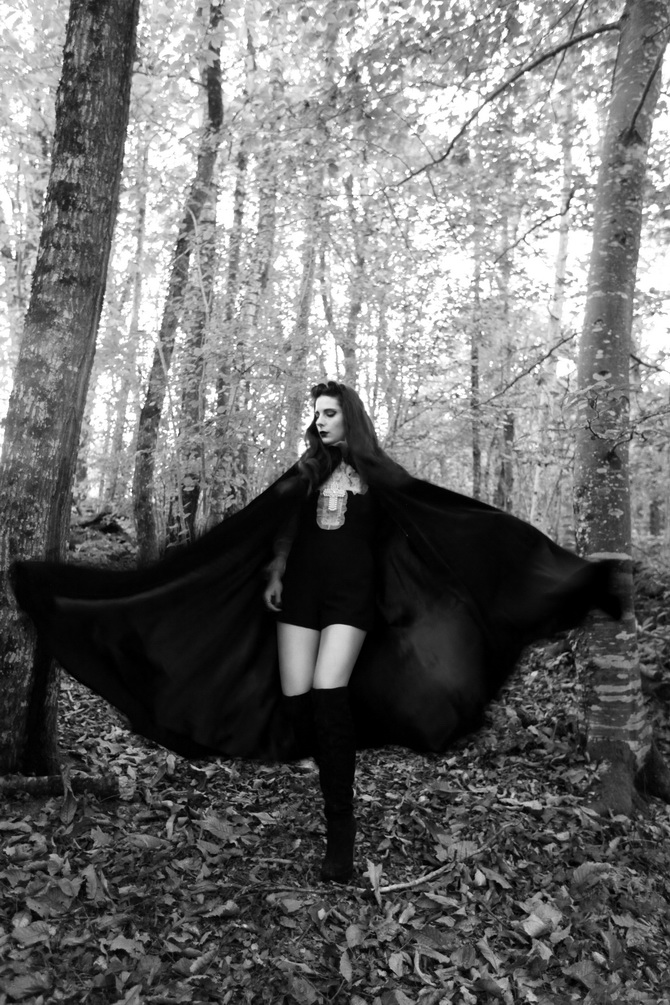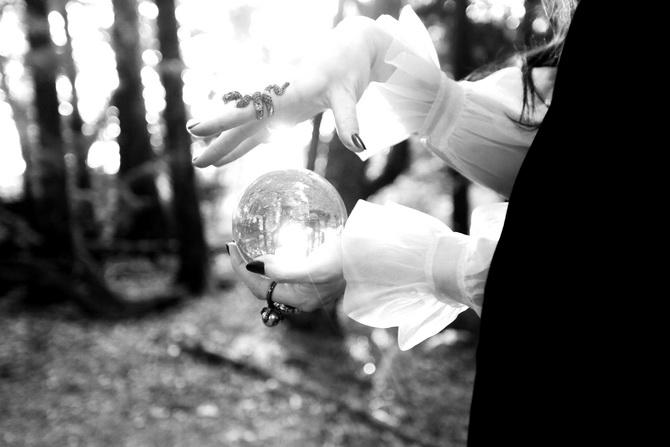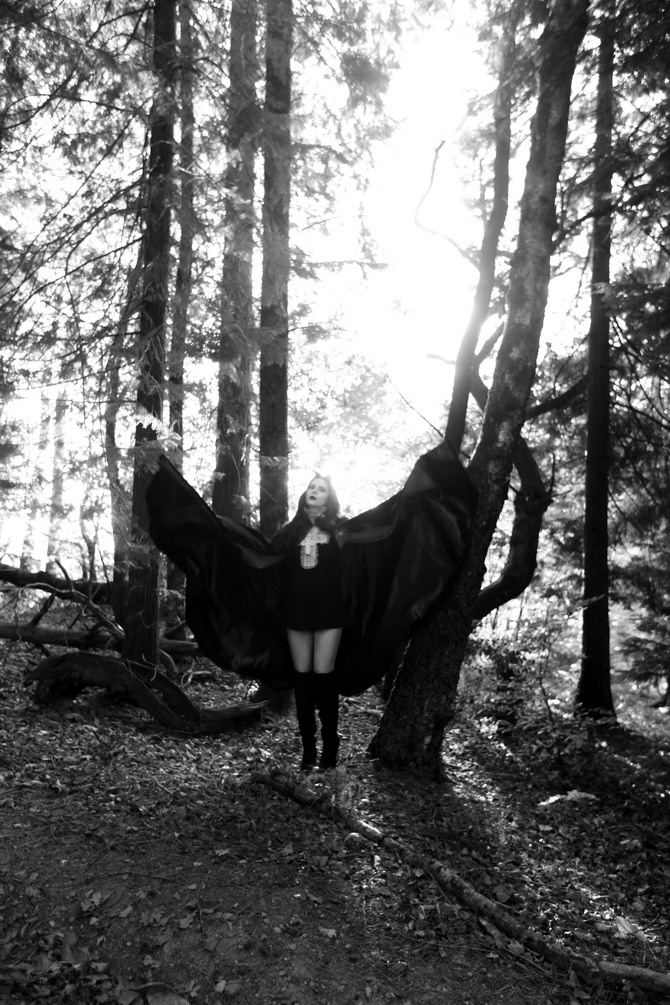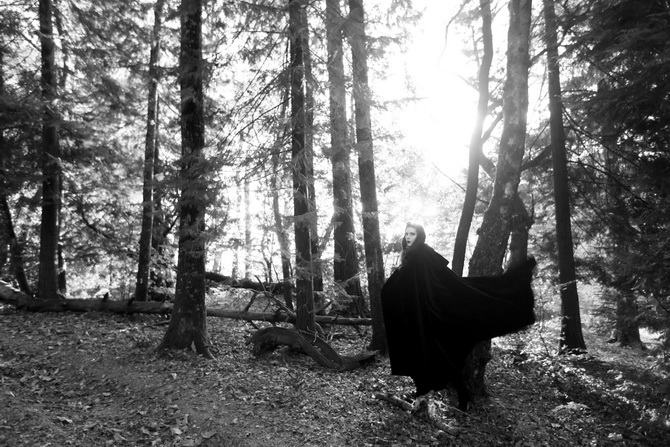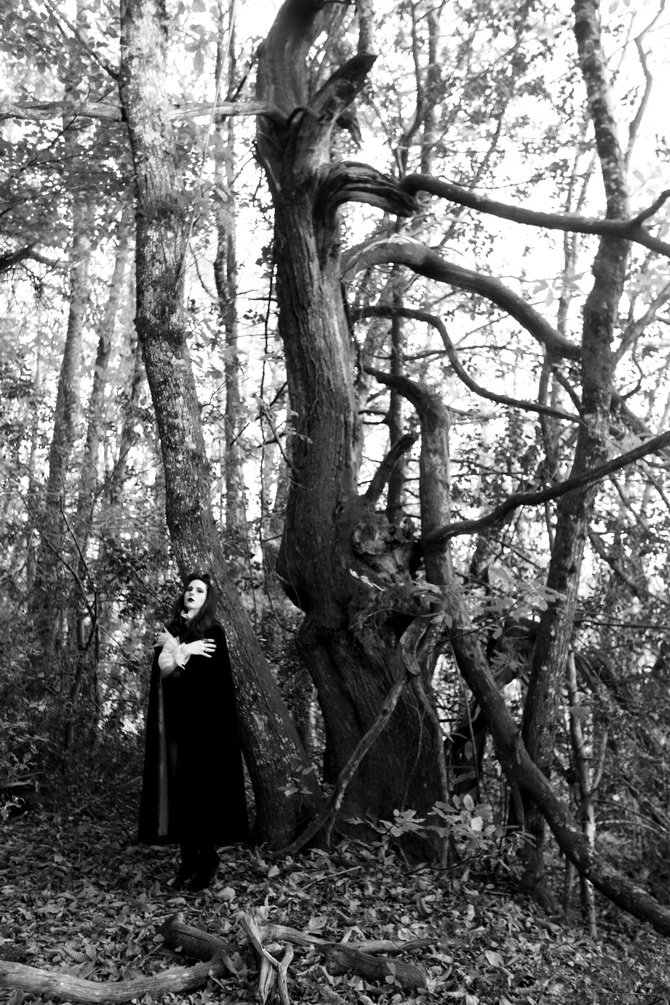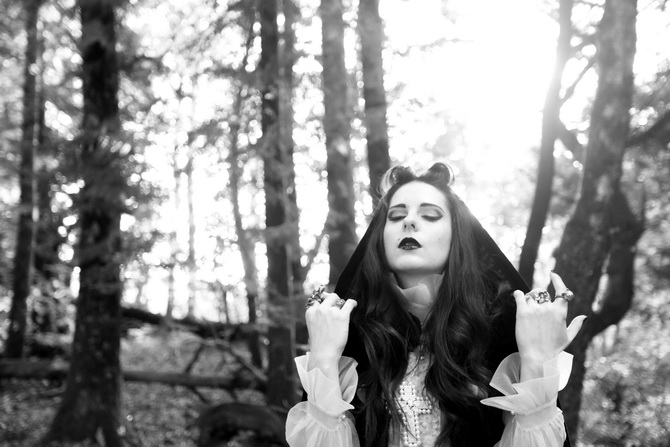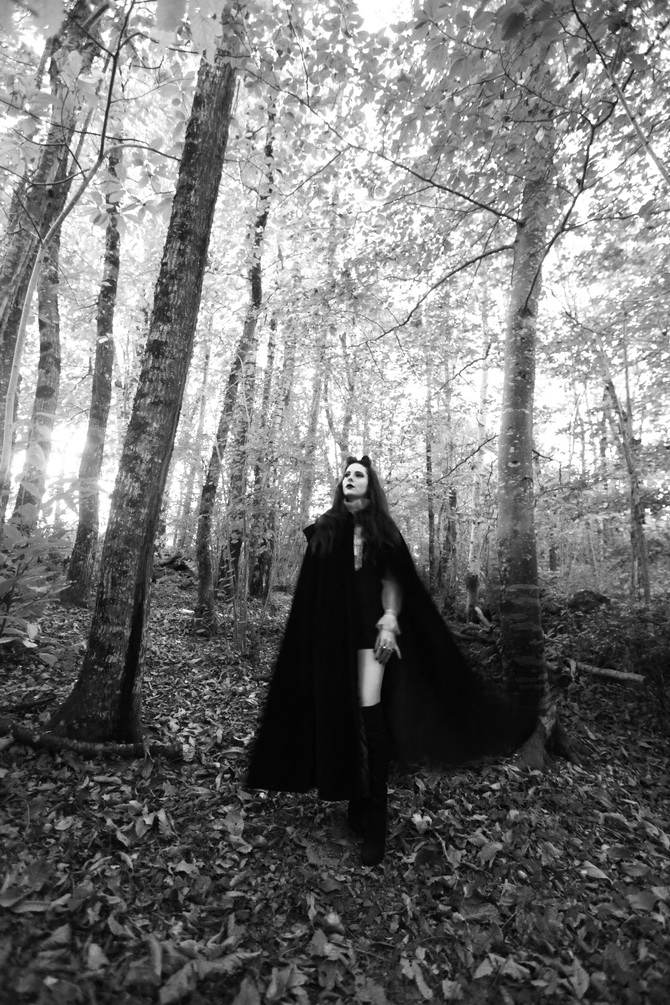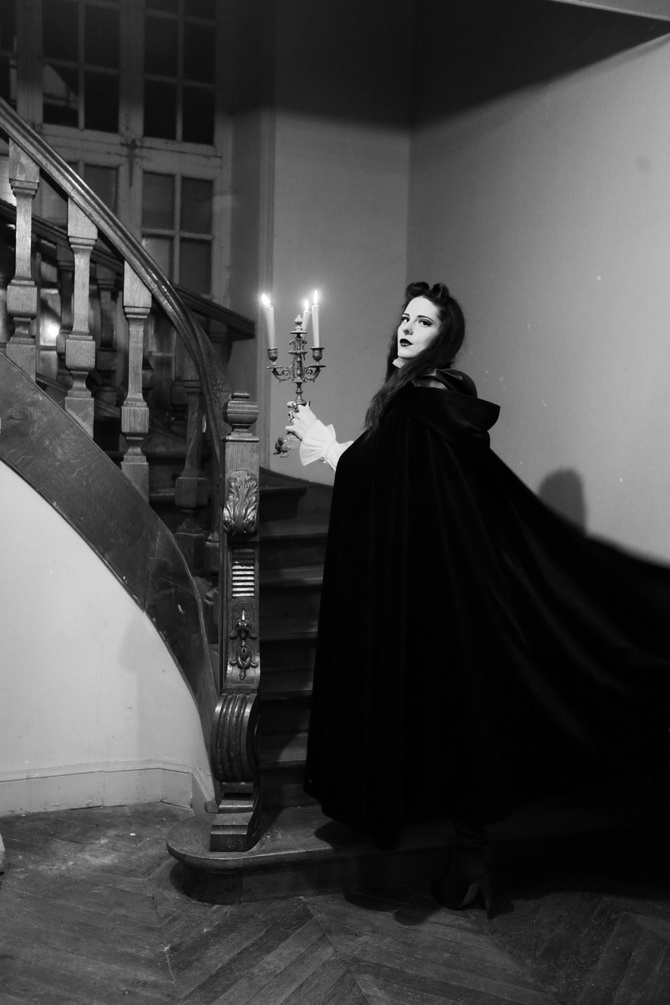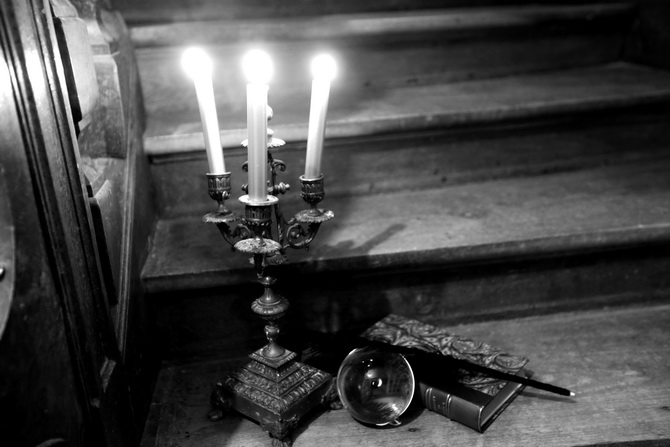 -
-
Cape : Ramenée de venise / Brought from Venice
Combi / Jumpsuit: Sretsis
Blouse : Sretsis
Bottes / Boots : Topshop
Collier / necklace: Sretsis
Bagues / Rings : Kenneth Jay Lane & Matina Amanita
-
-
-
-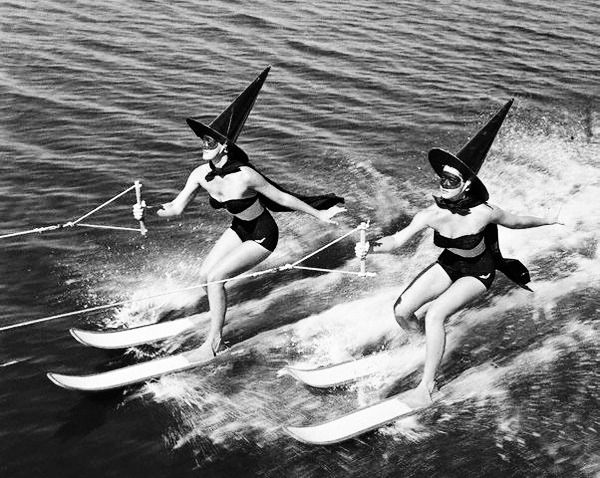 -
-
Je crois que ça fait maintenant 4 ans que je vous fait ces "petits" moodboards spécial Halloween. Cette année n'allait donc pas y échapper !
C'est toujours un vrai régal pour moi d'assembler ces visuels tous ensembles et recréer cette ambiance sombre mais tellement fascinante!
Si vous souhaitez vous replonger dans les images des années précédentes, je vous invite ici, ici, ici, ou encore ici.
-
-
♫ ♪ Grim Grinning Ghosts – Phantom Manor
-
-
I think it's been 4 years now since my first Halloween moodboard, and of course this year makes no exceptions !
It's always a treat for me to post these photos altogether. I collect them every day, until the next Halloween comes ! I just love the dark yet fascinating atmosphere that comes out of them.
If you'd like to see my previous post it's this way, this way, this way, or this way.
-
-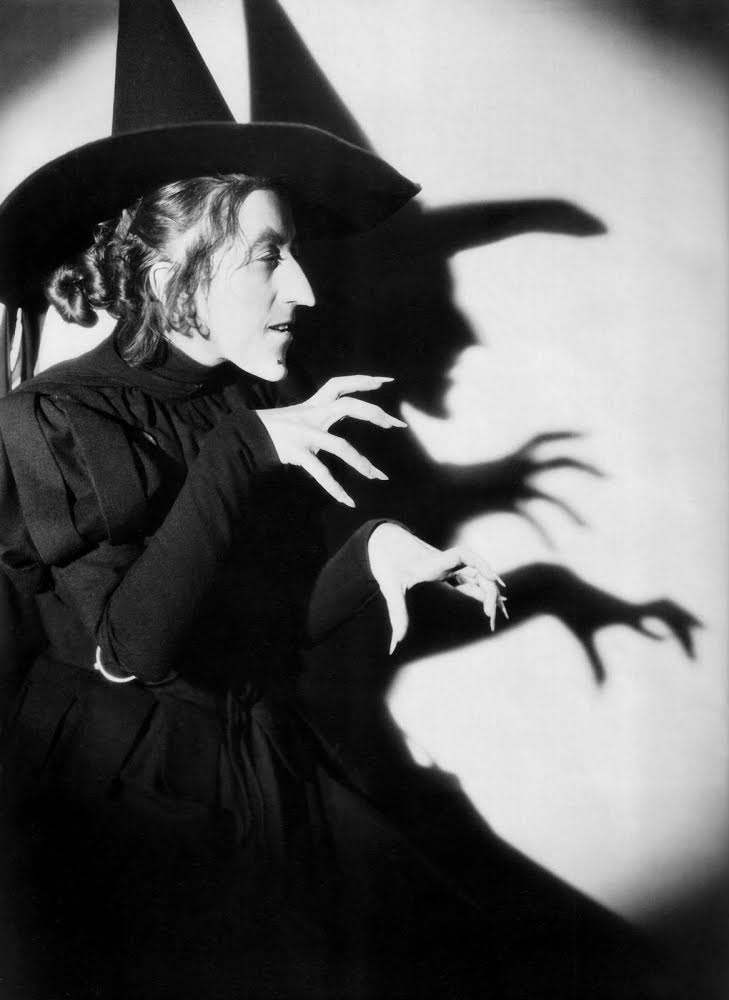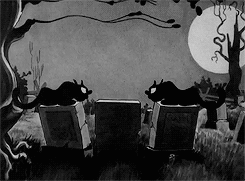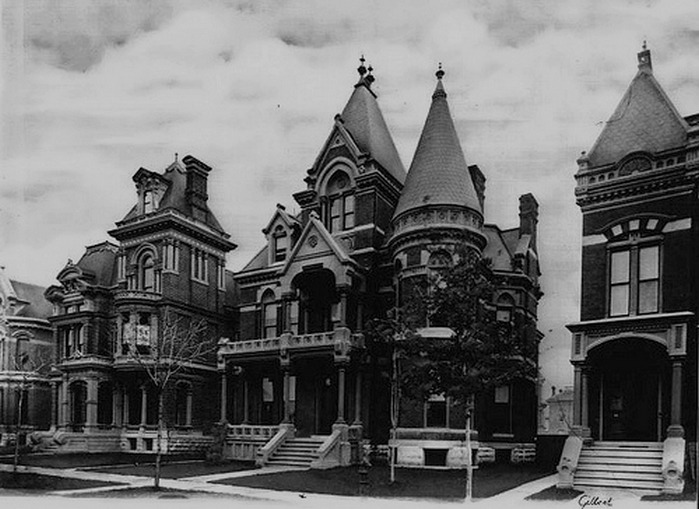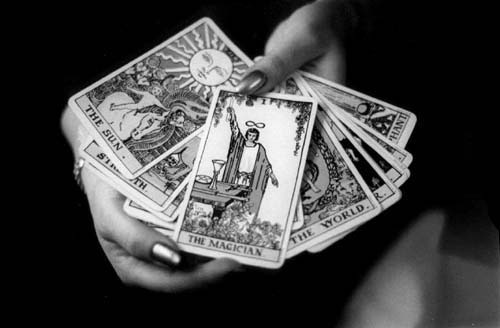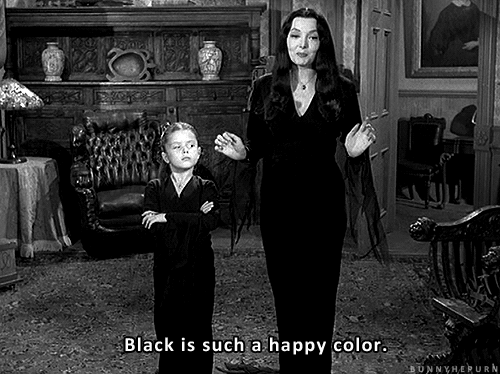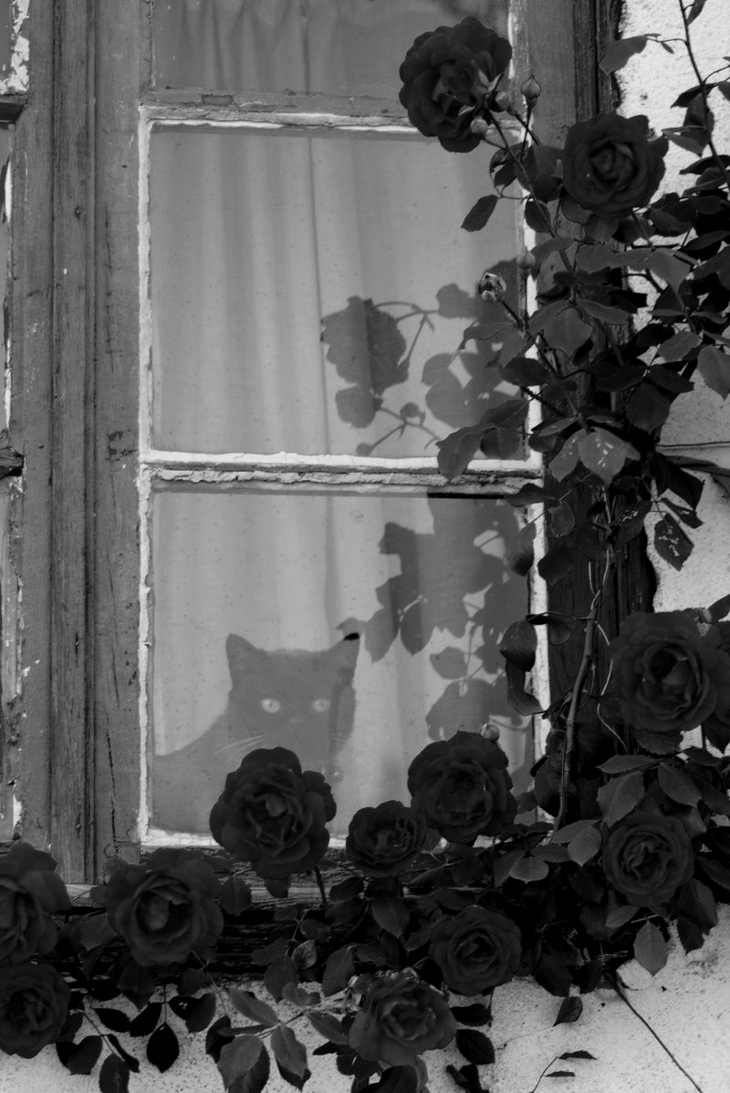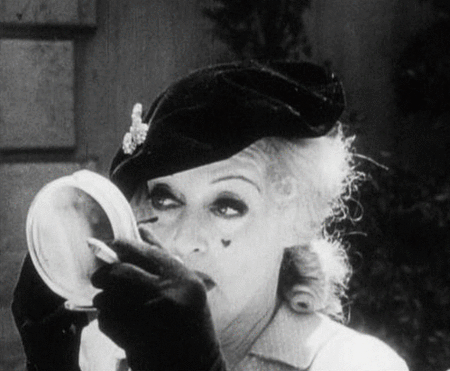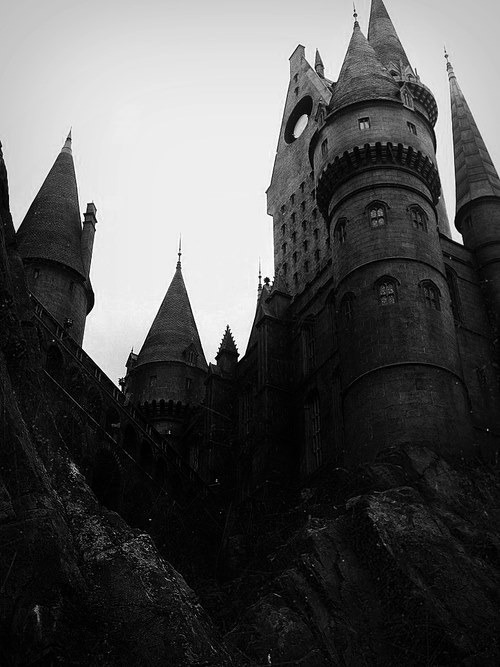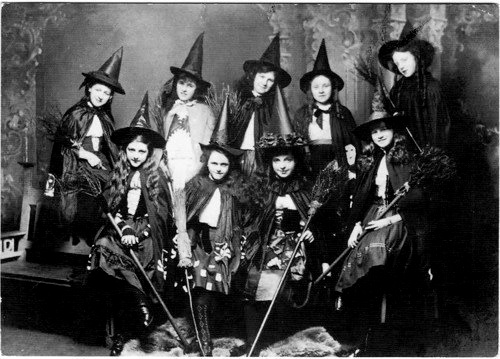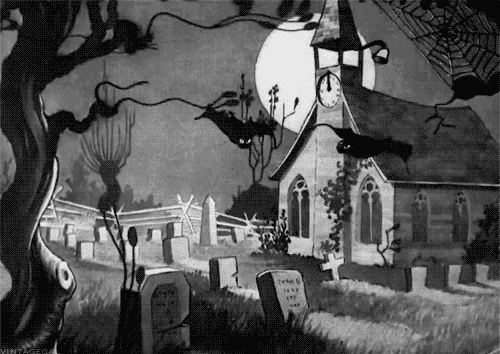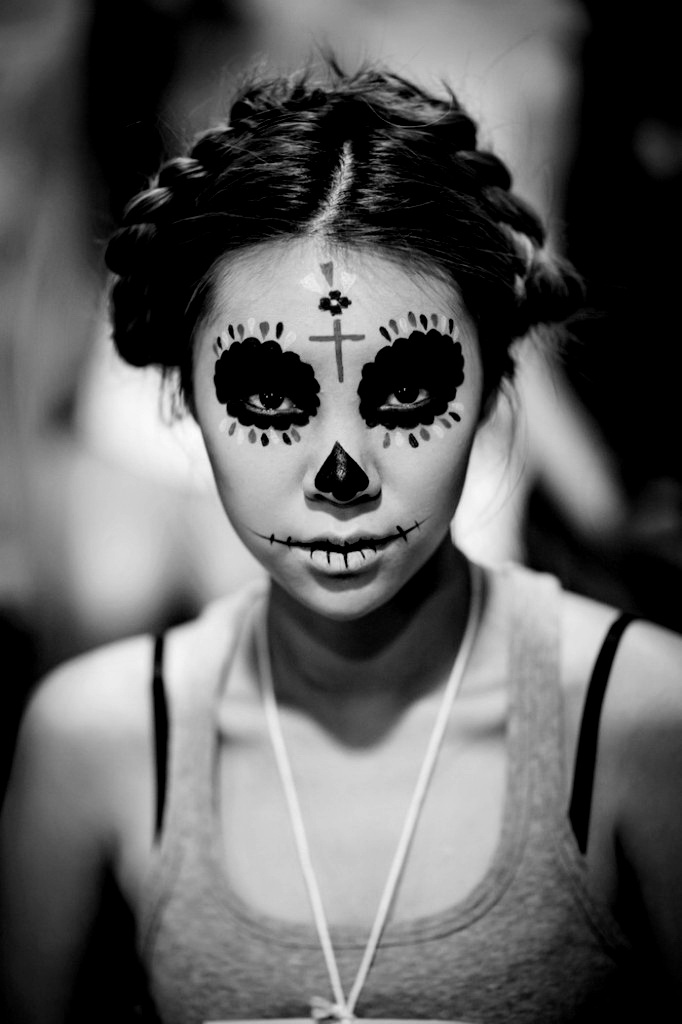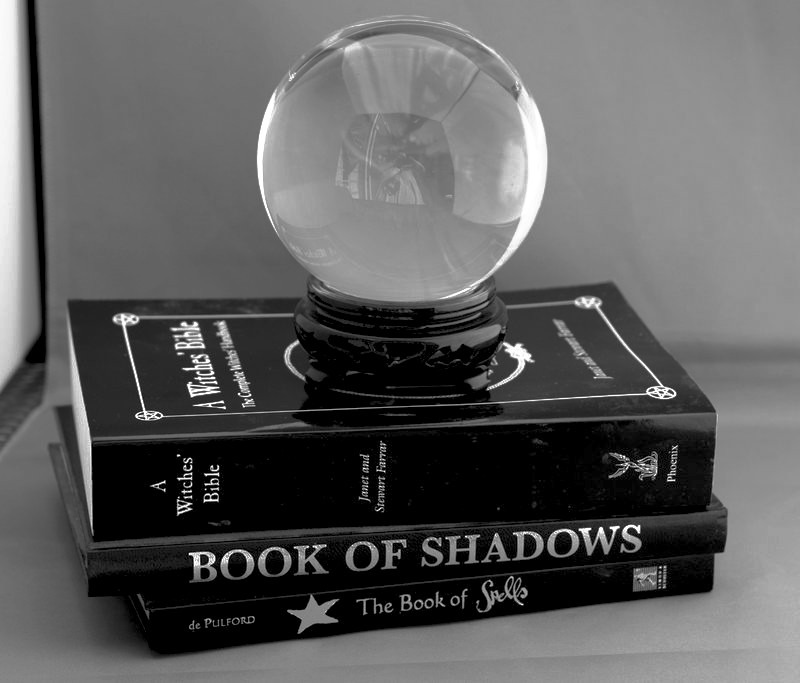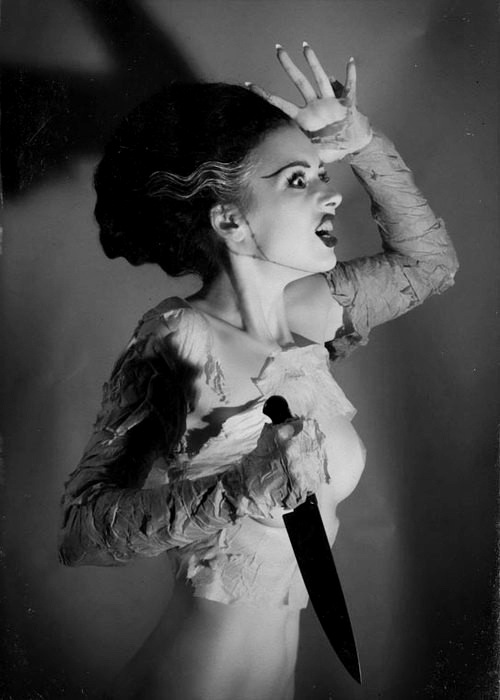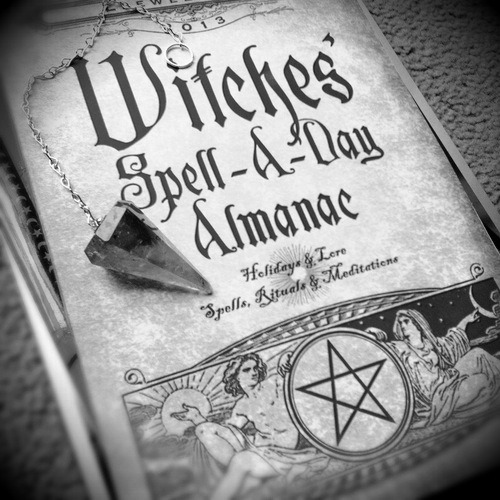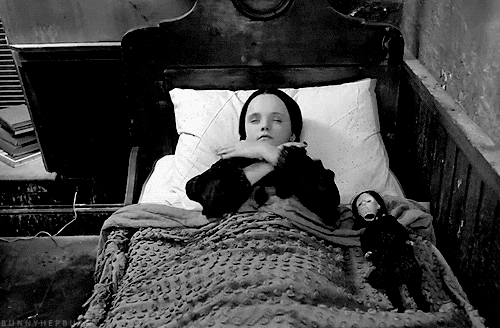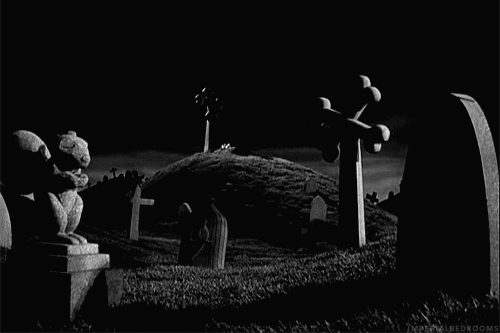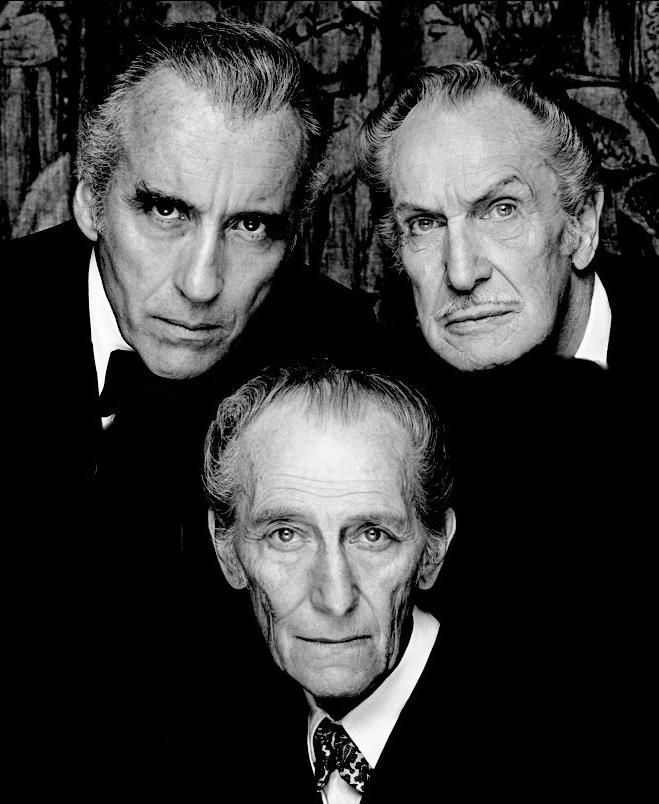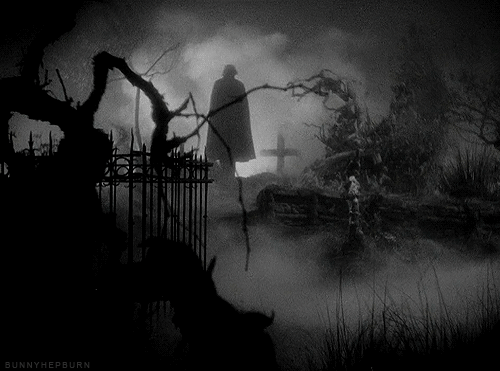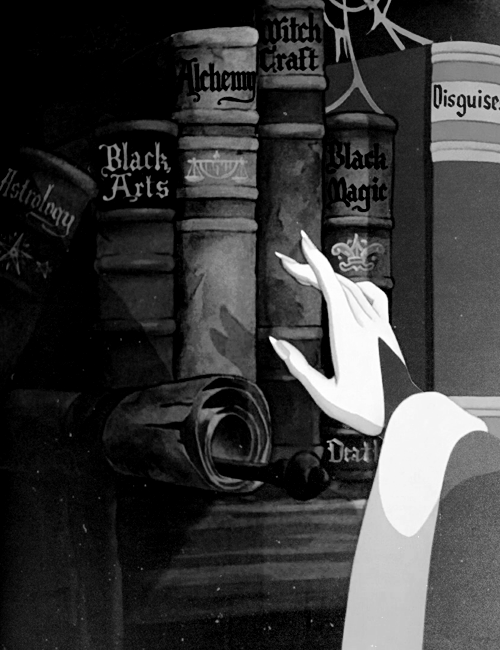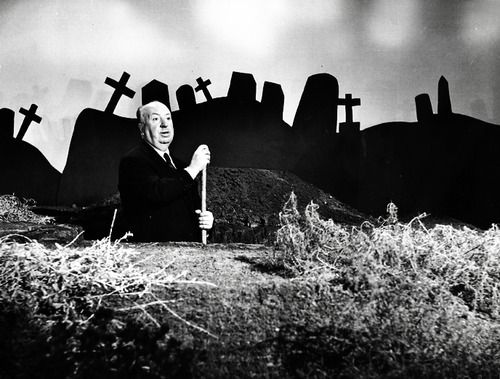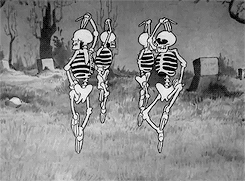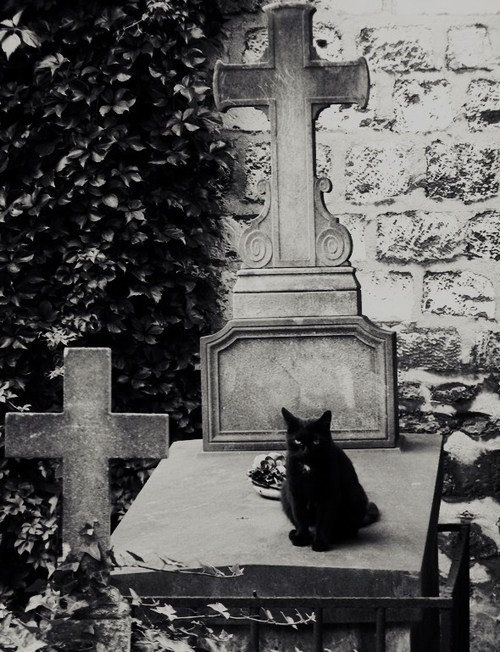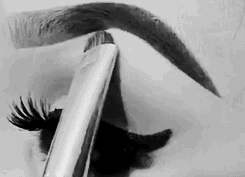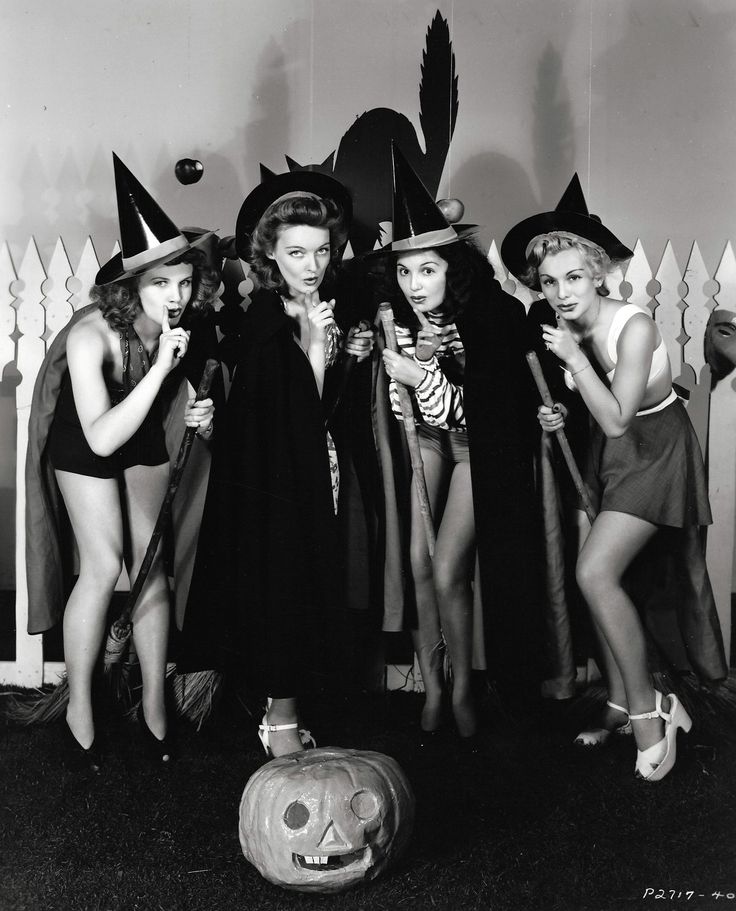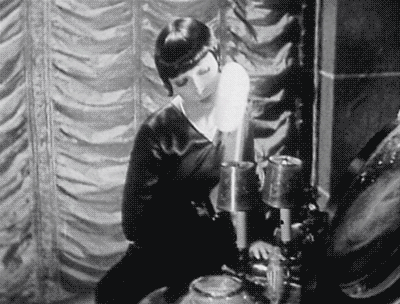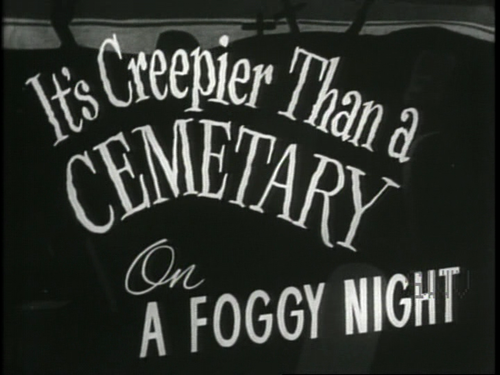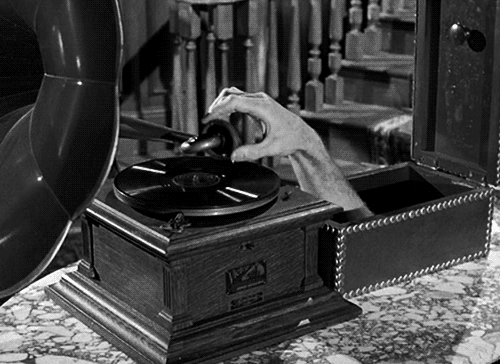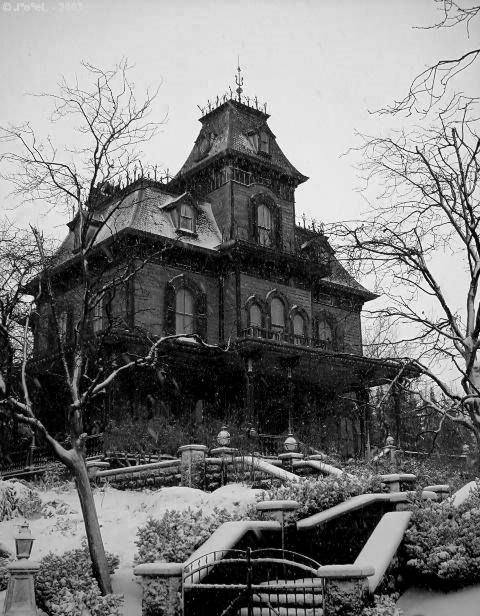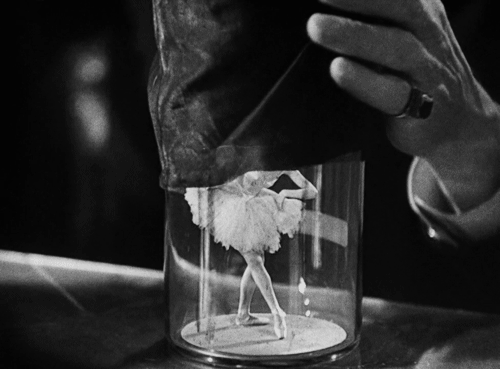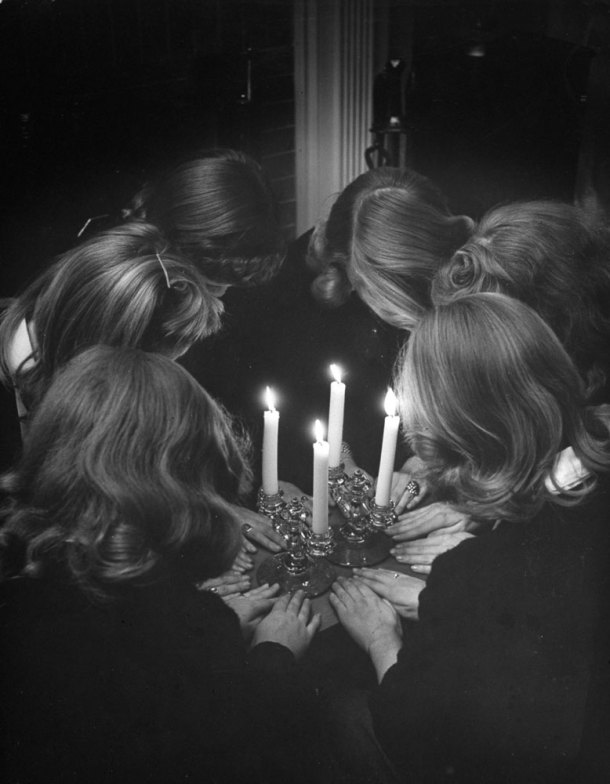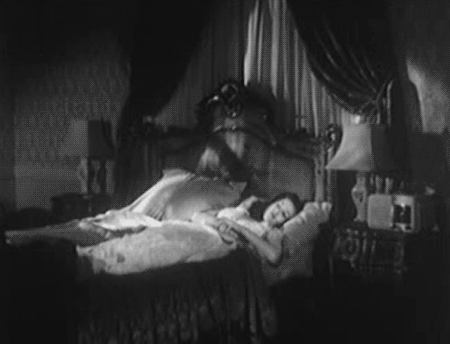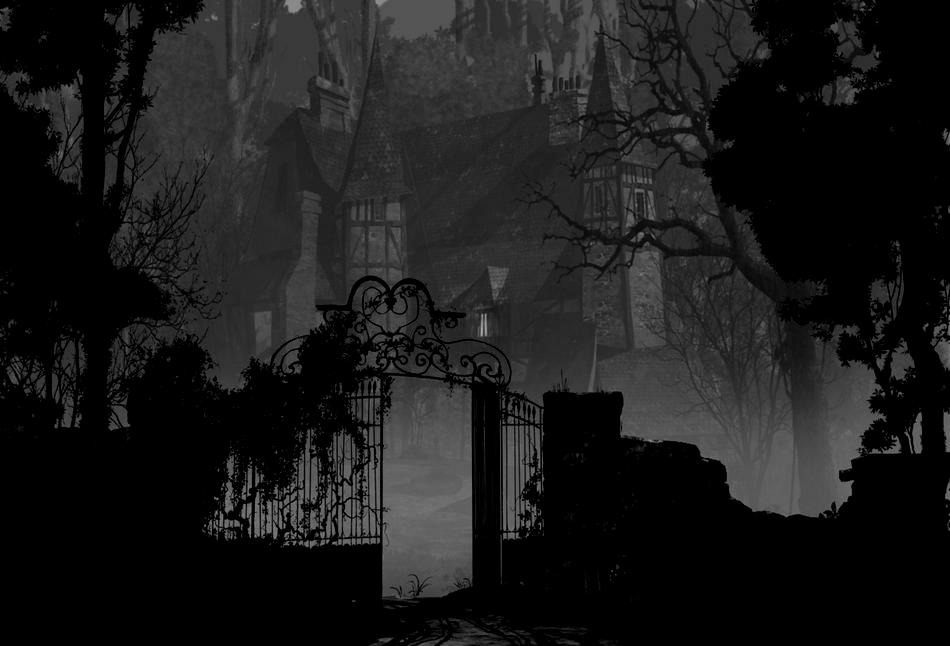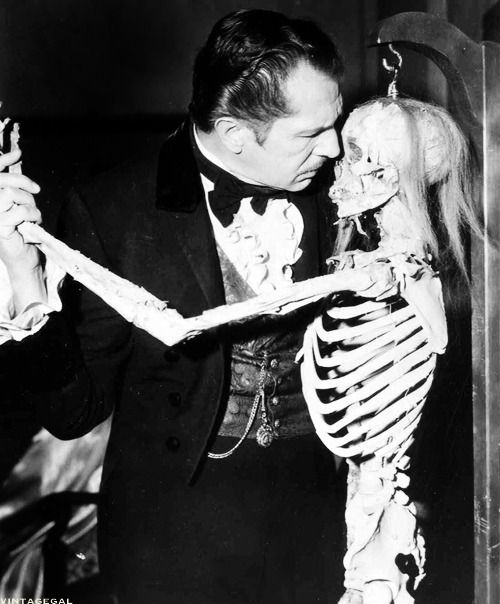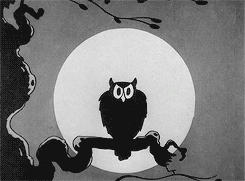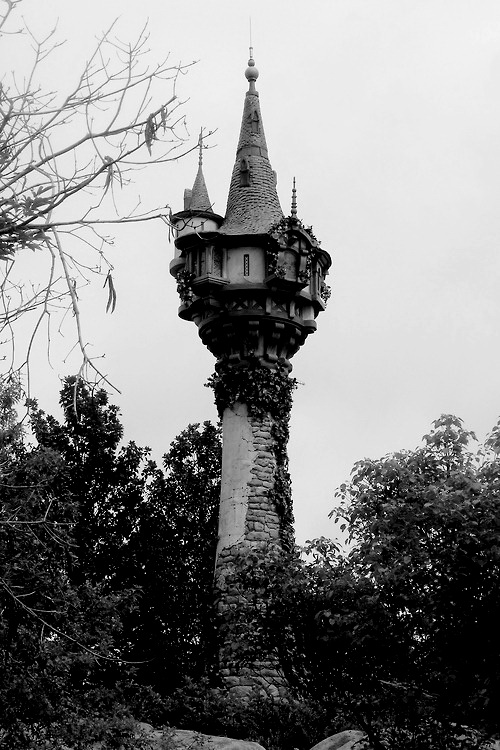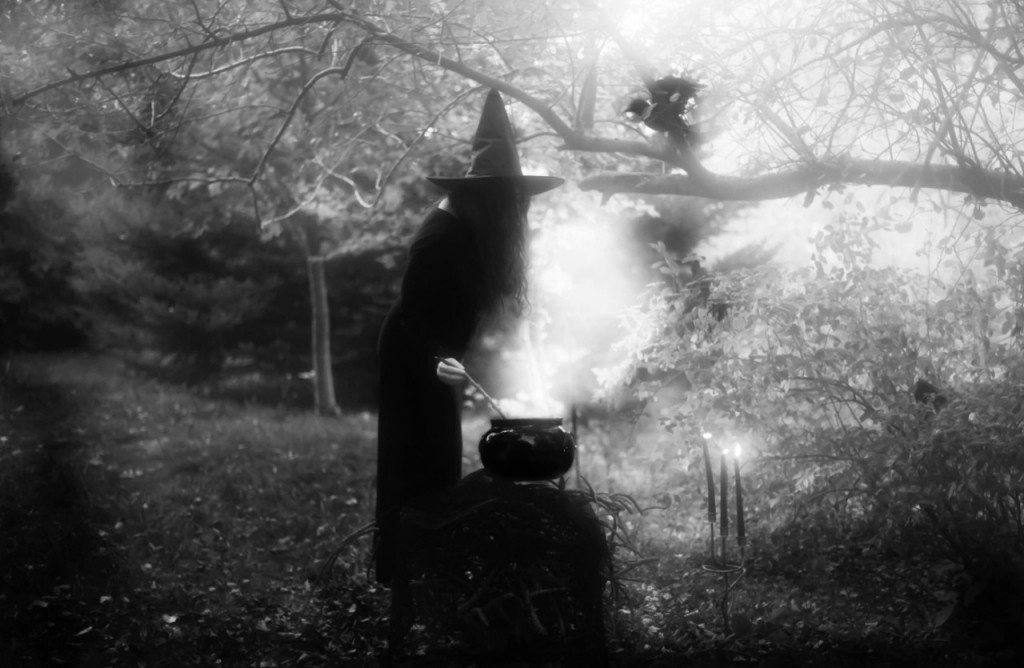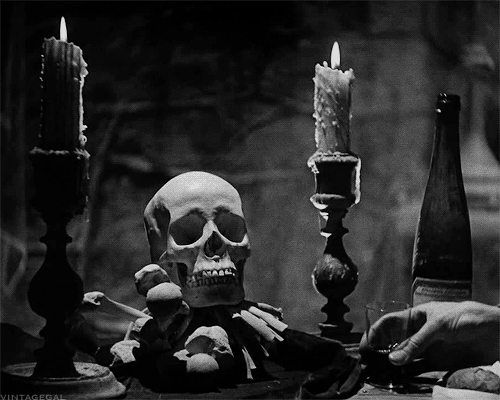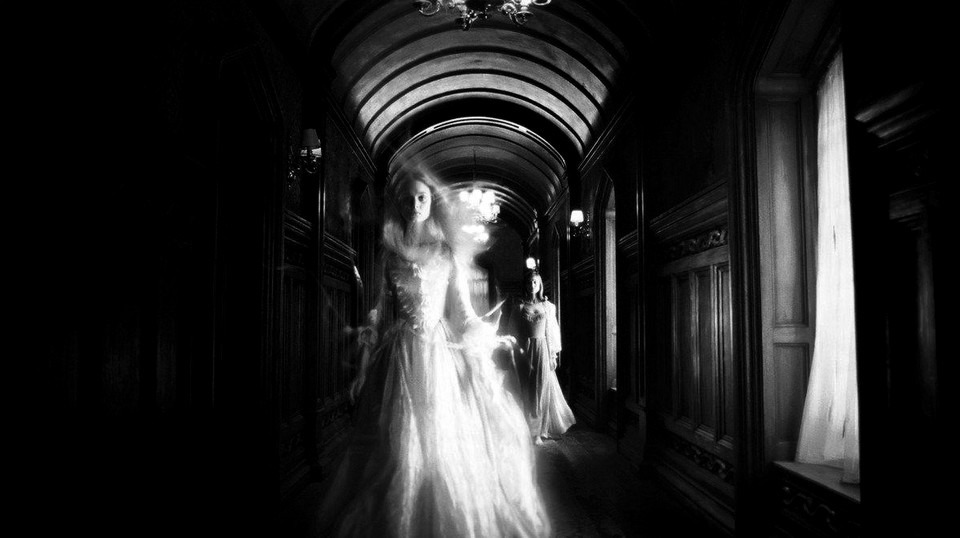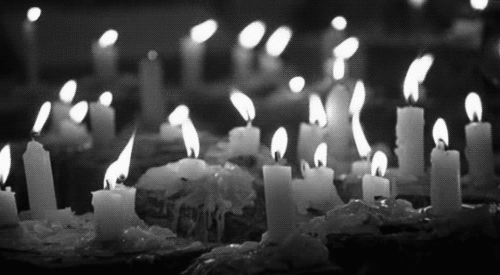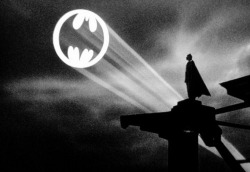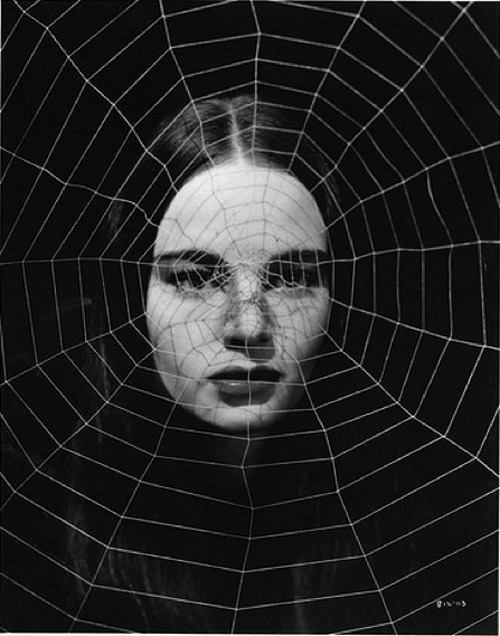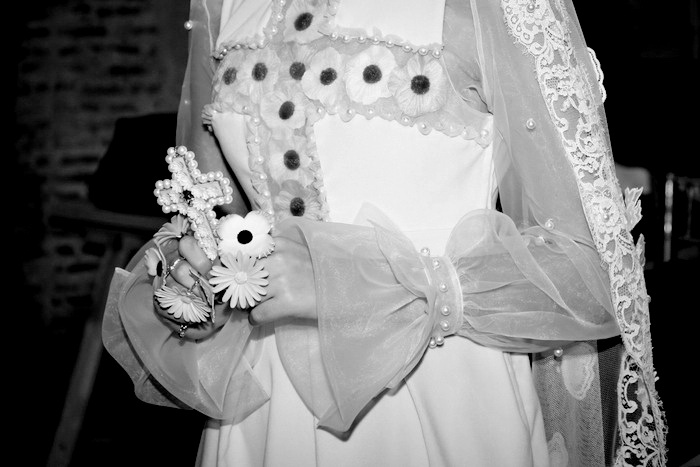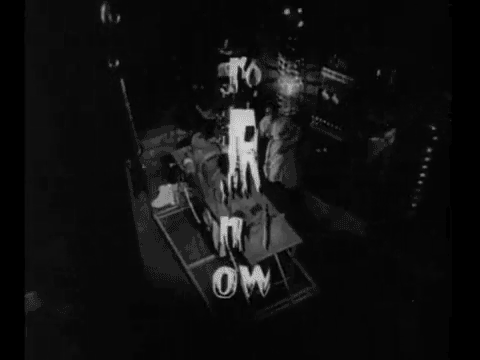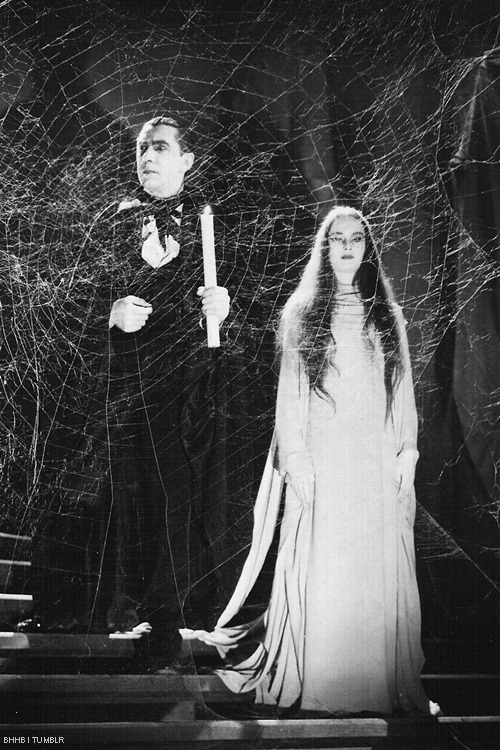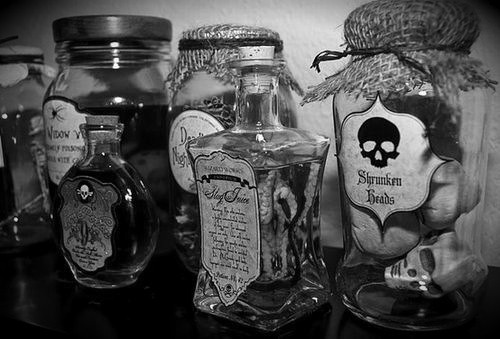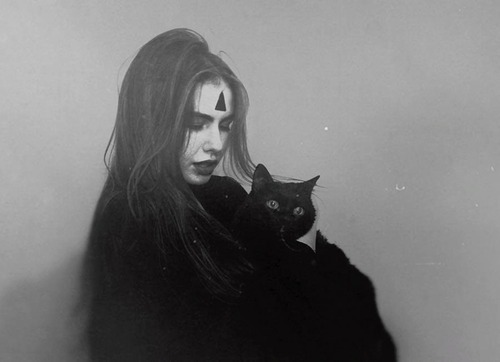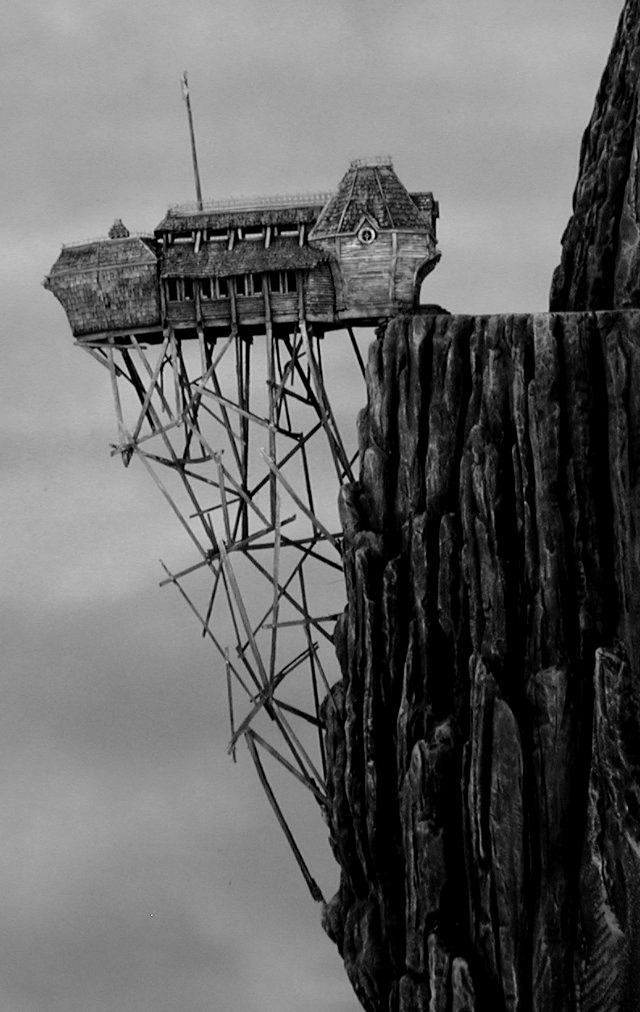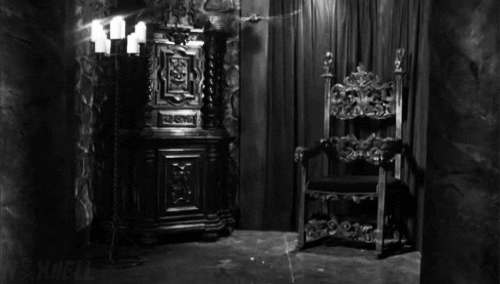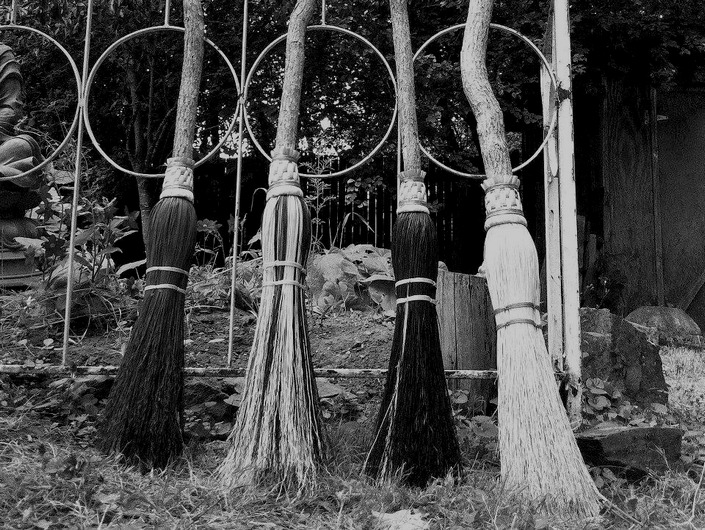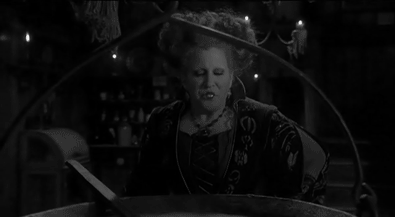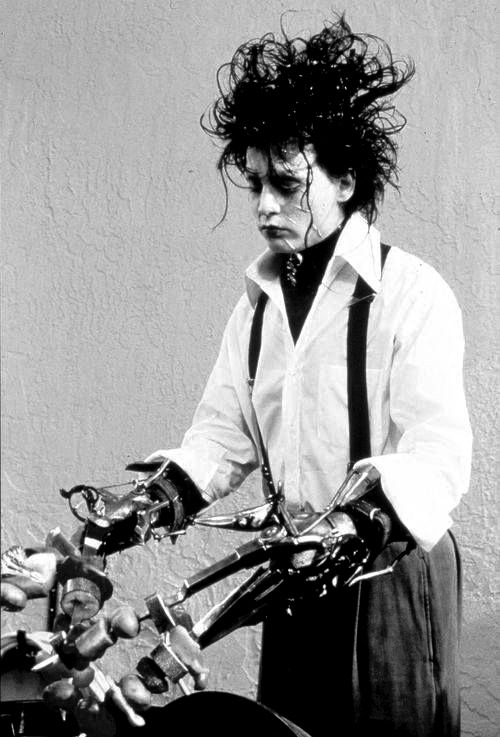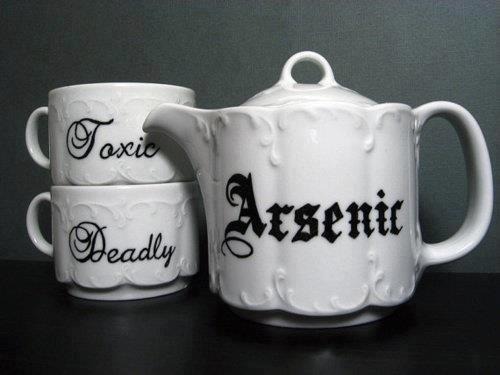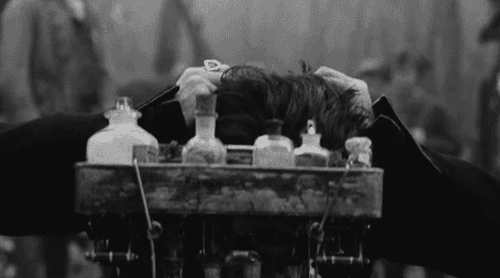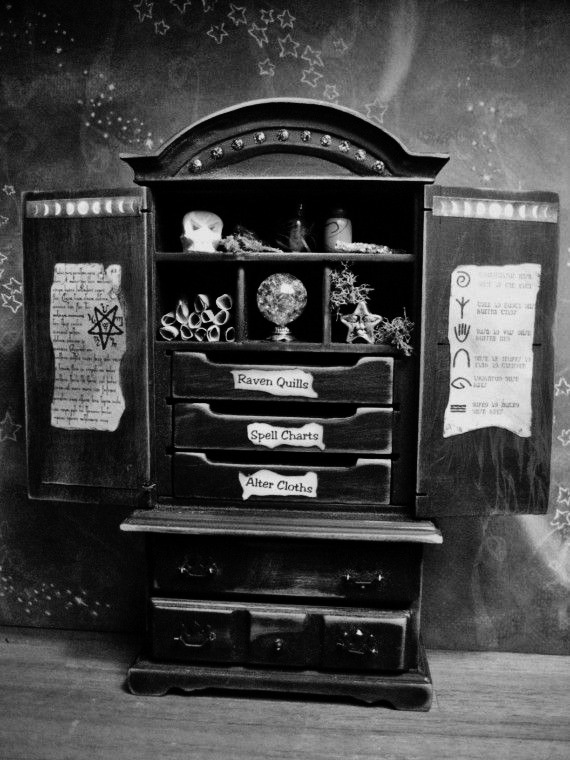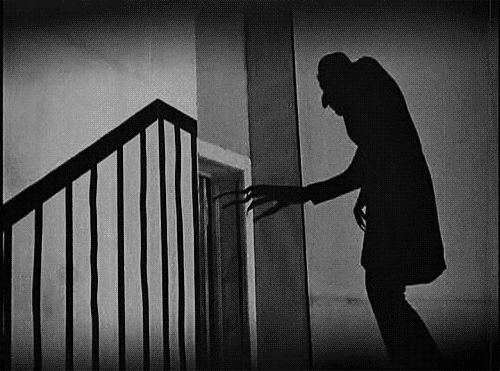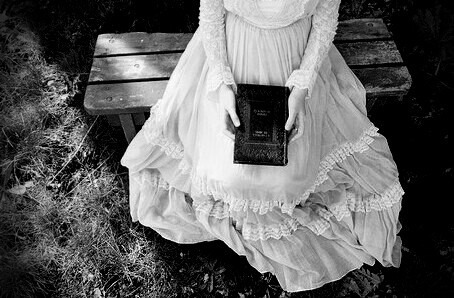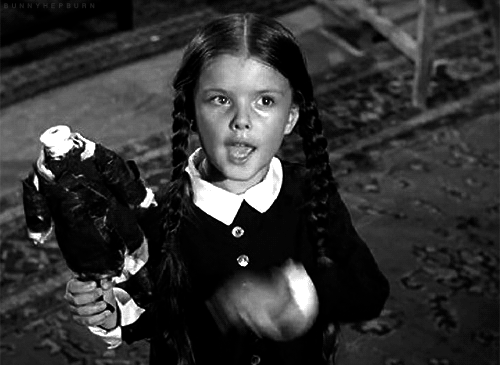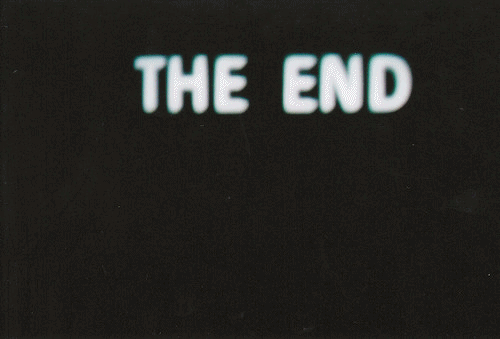 -
-
Photos source from Tumblr and Pinterest
-
-
-
-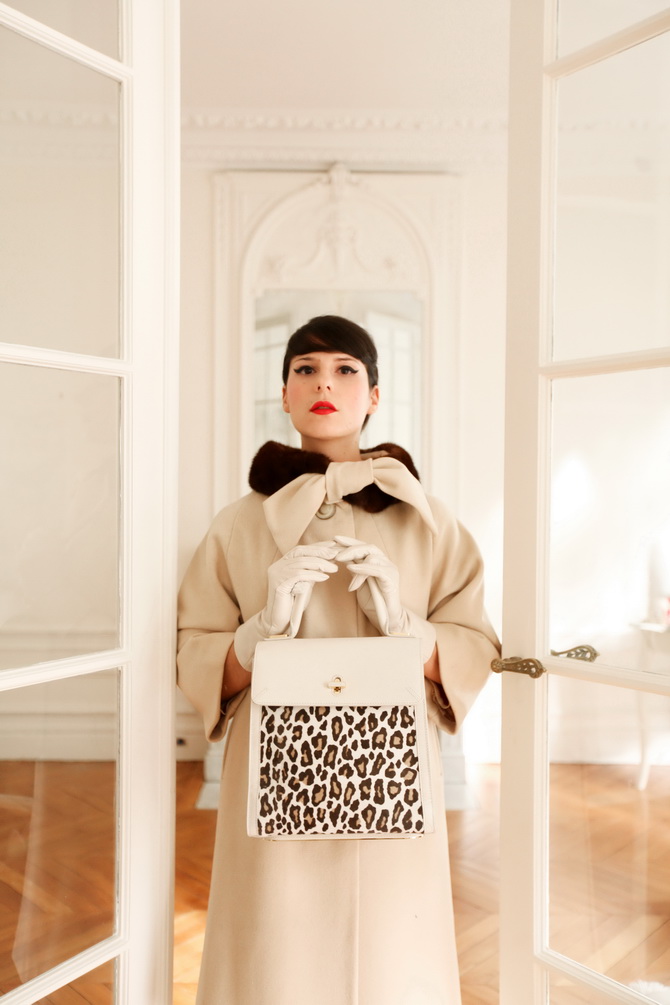 -
-
Je me suis accordée une petite pause bloguesque le temps d'un séjour au Japon pour aller voir famille et amis, mais j'ai encore quelques articles sur la Polynésie à partager avec vous ( en espérant que cela ne vous lasse pas trop ! )
Cela me semble une décennie en arrière quand j'y repense. J'ai déjà troqué maillots de bain et crème solaire pour manteaux et collants depuis un moment !
-
Je penses que mon amour pour la marque Charlotte Olympia ne vous est plus étranger. Certains auront aperçu sur Instagram ma collection grandissante de chaussures, mais aujourd'hui je voulais vous parler d'un sac.
La créatrice Anglaise vient de sortir une toute nouvelle collection de maroquinerie made in France, et m'a gentiment proposé de choisir le sac de mon choix. Etant fan de toutes les créations de Charlotte sans aucune exception, j'étais ravie d'un si beau cadeau !
Mon choix s'est arrêté sur le très beau "Bogart".
Chaque sac de la collection intitulée " Handbags For The Leading Lady " porte le nom d'un acteur légendaire du grand écran. Il y a donc Bogart, mais aussi Brando, Gable et Astaire !
Des sacs chics, rétros et intemporels qui ont déjà un parfum de grands classiques.
Ce qui m'a particulièrement plu dans le Bogart, c'est le fait que ce ne soit pas juste un sac, mais aussi une paire de gants assortis.
Une idée tout à fait charmante qui met tout de suite dans le rôle d'une "Lady" !
-
-
♫ ♪ As Time Goes By – Casablanca OST
-
-
I allowed myself me a short break, just the time to see family and friends in Japan, but here I am back on tracks, and I will be posting what I have left from French Polynesia very soon ( hoping you're not bored with that already ).
It seems so far away when I think about it. It's been a while now since I swapped my bath suits and sunscreen for coats and tights.
-
I think you all know my love for Charlotte Olympia now. Maybe a few of you saw my growing shoes collection on Instagram, but today I wanted to talk about a bag !
The British designer just launched a new leather handbags collection, and kindly offered me to choose the bag of my choice. Beeing a fan of anything that Charlotte creates, I was delighted with such a beautiful gift !
I immediately fell in Love with the Bogart.
Each bag in the collection entitled " Handbags For The Leading Lady" is named after a legendary actor of the silver screen. So there is Bogart, but also Brando, Gable and Astaire !
Chic, retro and timeless bags that already have everything of the classics !
What I particularly liked with the Bogart is that it's not only a bag, but also a matching pair of gloves.
A very charming idea that immediately puts you in the role of a Lady !
-
-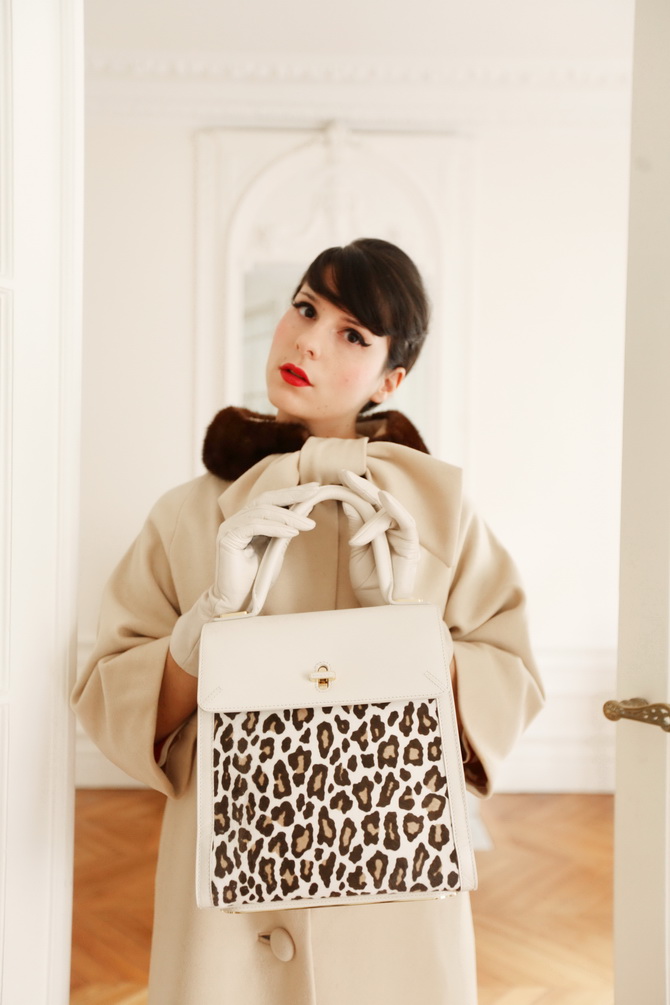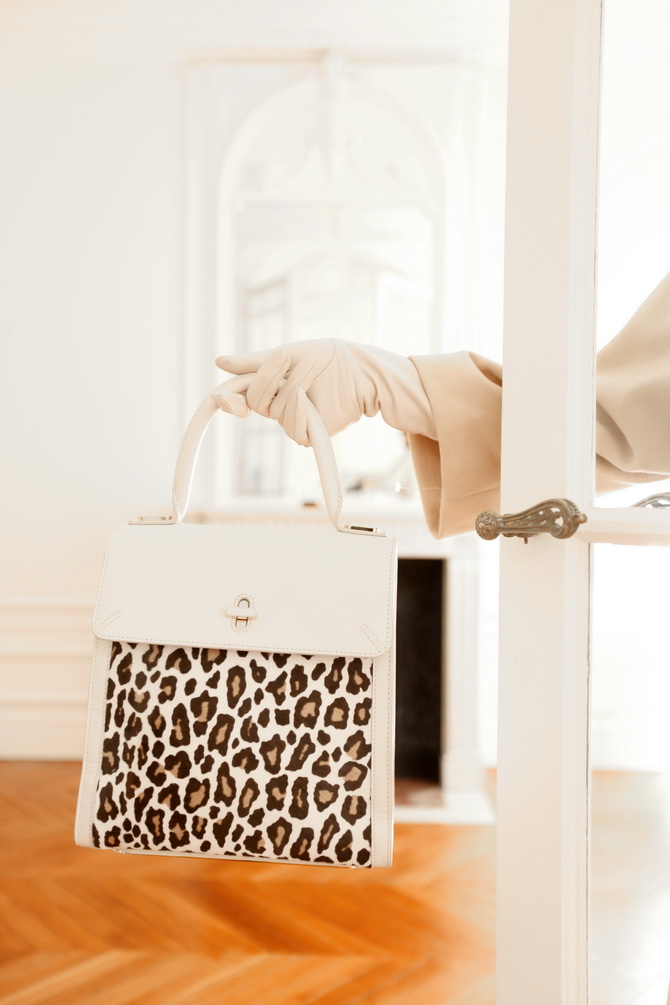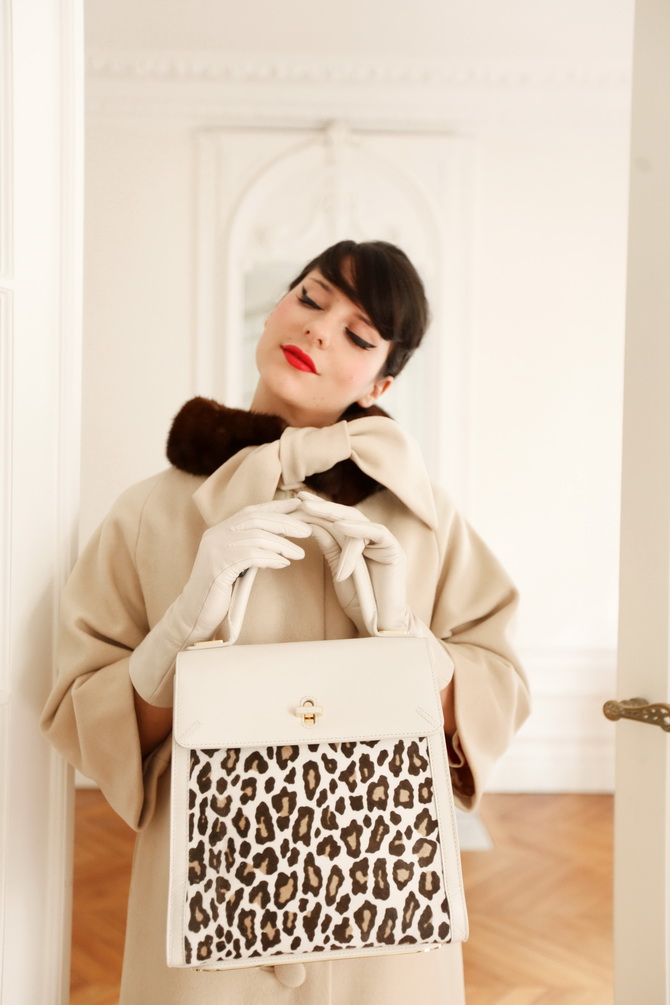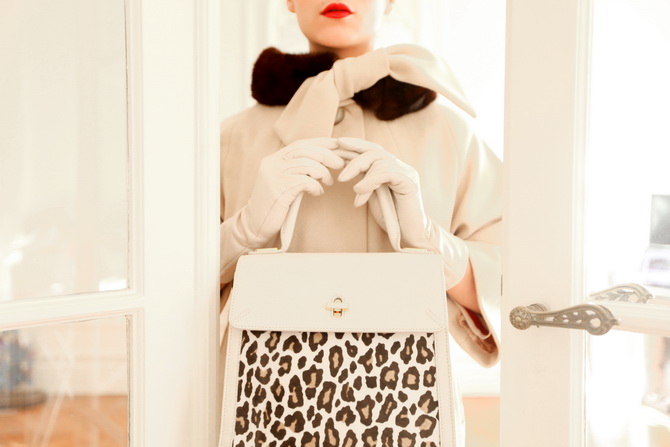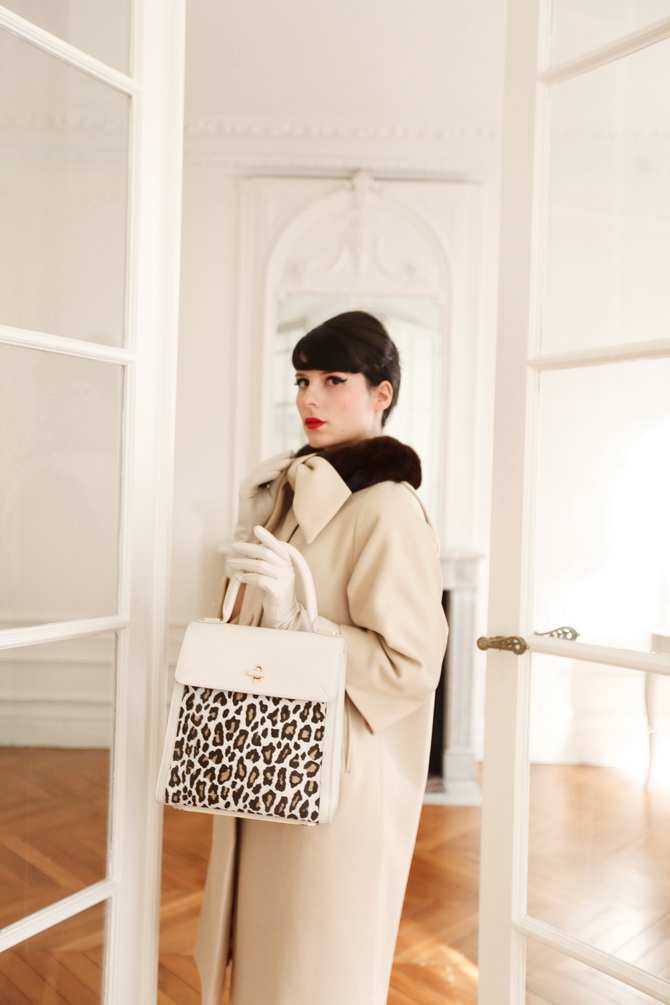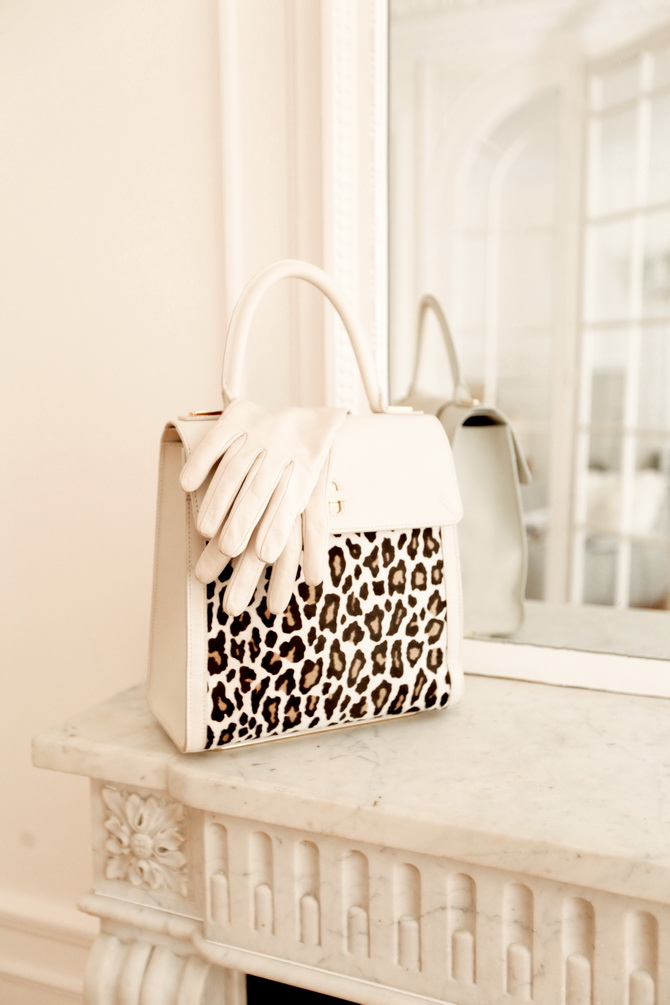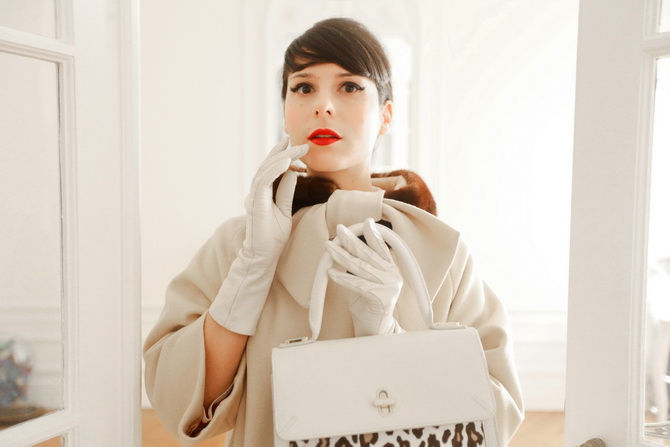 -
-
Sac / Handbag: Bogart by Charlotte Olympia
Manteau / Coat : Vintage
Rouge à lèvre / Lipstick : the Cherry Blossom Girl x Galeries Lafayette
-
-
-