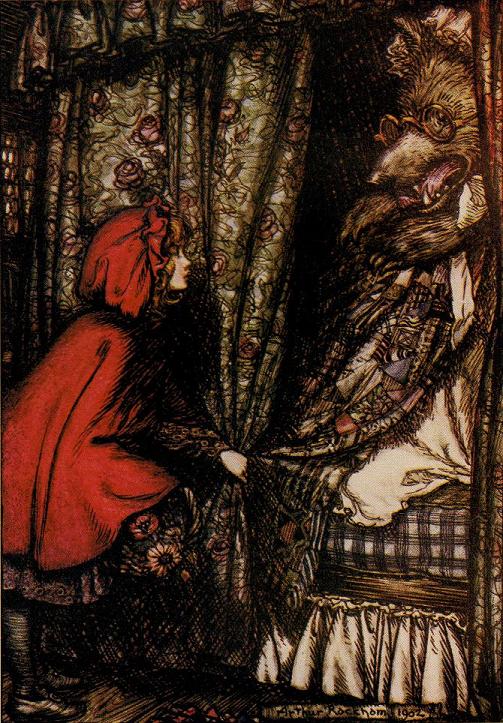 Illustration by Arthur Rackham
-
Une cape rouge, un panier tressé, un petit pot de beurre ainsi qu'un grand méchant loup, le personnage tiré du Contes de Charles Perrault est suffisamment populaire pour être facilement reconnaissable, même juché sur de hauts talons.
Visite dans le dressing du petit chaperon rouge qui semble avoir bien grandi.
-
Red cape? Check. Woven basket? Check. A pot of butter? Check. Big bad wolf? Check. Charles Perrault's classic character is so familiar, she needs no introduction, even in high heels.
Lets take a look at what Little Red Riding Hood might wear today, now that she's all grown up.
-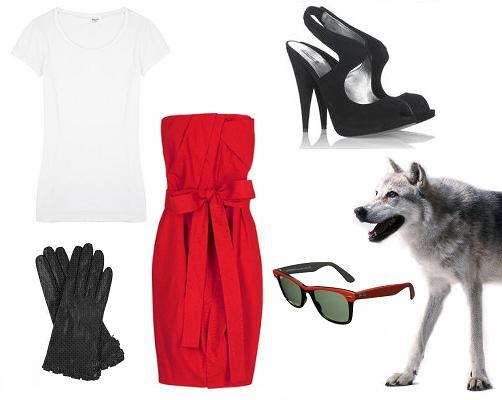 T-shirt Splendid, robe Rachel Roy, gants Burberry, chaussure miu miu, lunette Ray ban.
-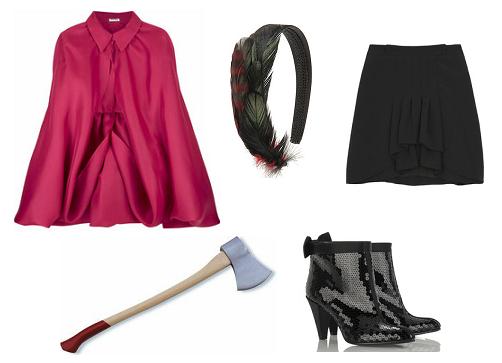 Cape miu miu, serre tête en plume forever 21, jupe Chloé, bottes Marc by Marc Jacobs.
-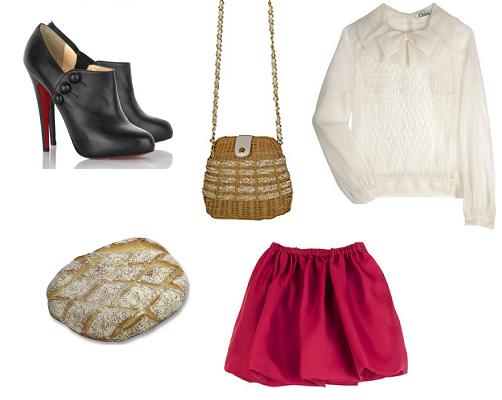 Chaussures Christian Louboutin, besace tressé forever 21, blouse Chloé, jupe miu miu.
-
Dans la série relooking des héroïnes de notre enfance : Blanche Neige, Iris dans taxi driver, Mercredi dans la famille Addams, Mathilda dans léon, Peau d'âne, Alice au pays des merveilles, maria dans la mélodie du bonheur, mary poppins, Dorothy dans la magicien d'Oz.
-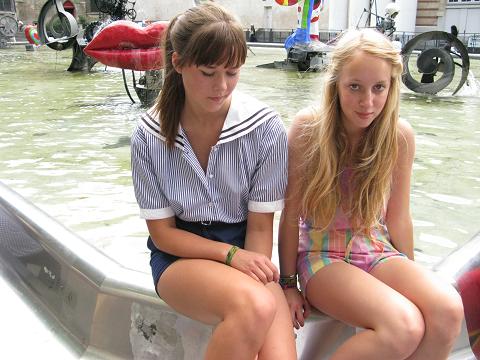 -
S'il y a une chose que j'apprécie le plus dans le fait de bloguer, c'est l'ouverture que cela apporte vers les autres pays du monde.
Même en étant séparés de milliers de kilomètres les uns des autres, il est tout de même possible de communiquer ainsi que de partager des passions communes. Il arrive même parfois que sans se connaitre vraiment, quelques blogueurs finissent par se rencontrer.
C'est ce qui est arrivé la semaine dernière lorsque l'une de mes blogueuses préférées, Amanda de moderniteter et son amie Jenny sont venues visiter Paris. Nous avons donc pic niqué ensemble et fait un petit tour dans les friperies du marais.
Il était à mon sens impossible de ne pas immortaliser les très jolis look de ces deux ravissantes suédoises, qui je l'espère se seront bien amusées à Paris.
-
Music: Acid House Kings – Sleeping
-
I think the thing I love most about blogging is the doors that it opens onto the rest of the world.
Even when we are located thousands of kilometres apart, it is still possible to communicate about common passions. Sometimes, certain bloggers even get to meet, despite not really knowing one another.
That's what happened last week, when one of my favourite bloggers, Amanda from Moderniteter, and her friend Jenny came to Paris. It only made sense for us to have a picnic, and to browse the thrift shops around the Marais district.
At that point, it was absolutely impossible to resist immortalizing the beautiful outfits these two lovely Swedish girls were sporting, and I hope they had a great time in Paris!
-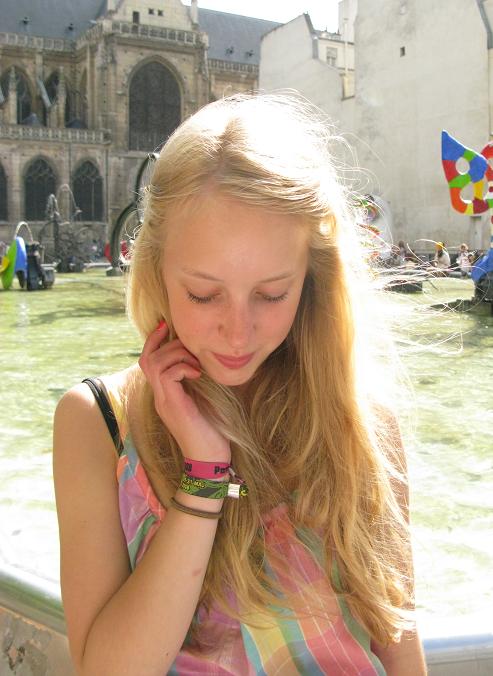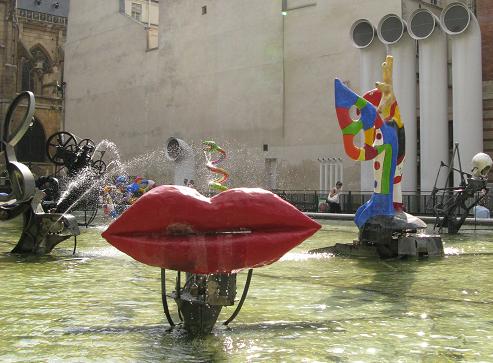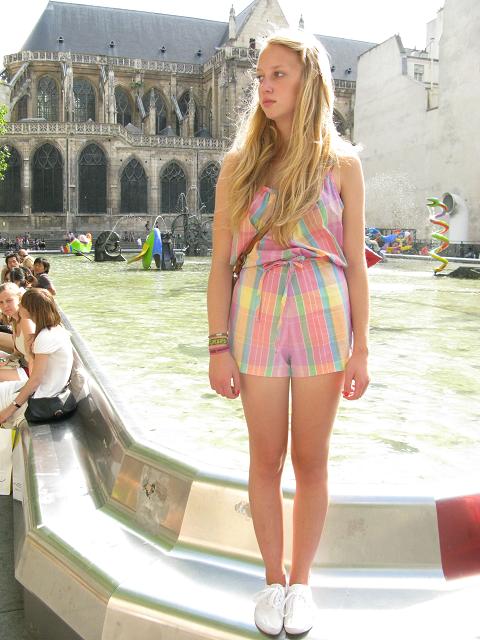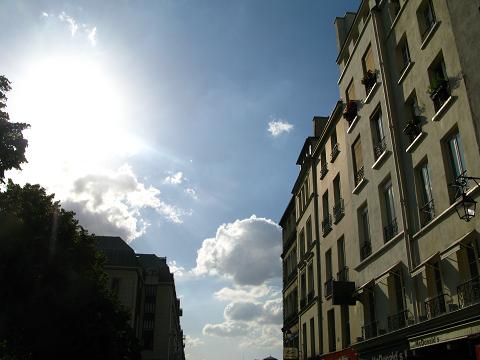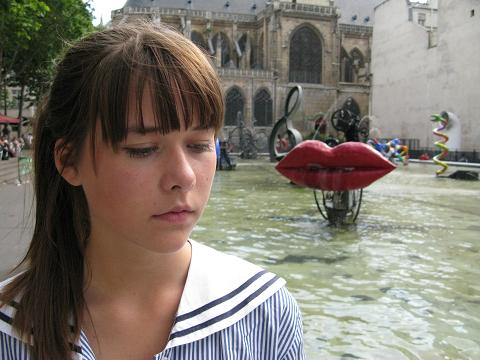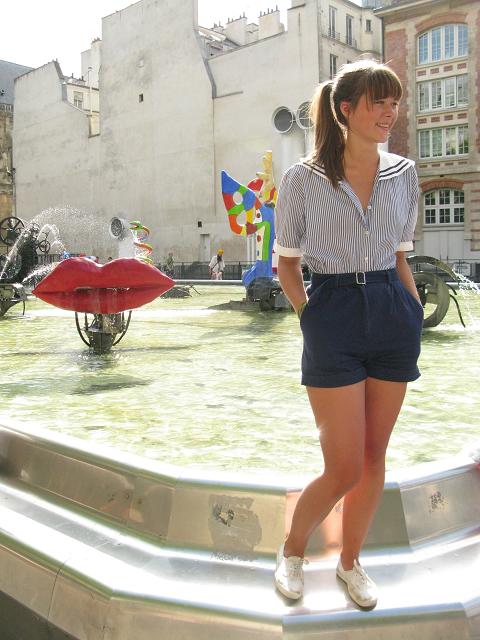 -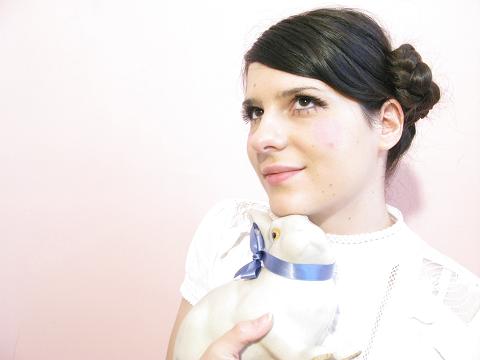 -
Jolie poupée, c'est le titre d'une chanson de Sylvie Vartan.
Une chanson que je connaissais déjà à vrai dire, mais qui ne m'avais jamais particulièrement attiré, jusqu'à ce que je tombe il y a quelques jours sur le clip vidéo. Depuis je l'écoute, ou plutôt le regarde en boucle. Je suis comme hypnotisées.
Avec son maquillage 60′s et ses nattes, Sylvie m'a donné envie de ressembler moi aussi à une poupée. Une poupée avec les même longs cils, les mêmes joues rosées et les tresses relevées en chignon de chaque côté.
-
[kml_flashembed movie="http://www.youtube.com/v/nD-JnYCEBoU" width="283" height="233" wmode="transparent" /]
Sylvie Vartan – Jolie poupée
-
Jolie poupée (pretty doll), is the name of a Sylvie Vartan song.
I was actually already familiar with the tune, but it never did that much for me… At least, not until I stumbled upon the video a few days ago. Since then, I've been listening to it, or shall I say watching it, non-stop. It's as if I'm hypnotized.
When I see Sylvie's sixties makeup and woven hair, I want to look like a doll too! Complete with the same long eyelashes and rosy cheeks, but with my braids rolled into buns pinned to either side of my head.
-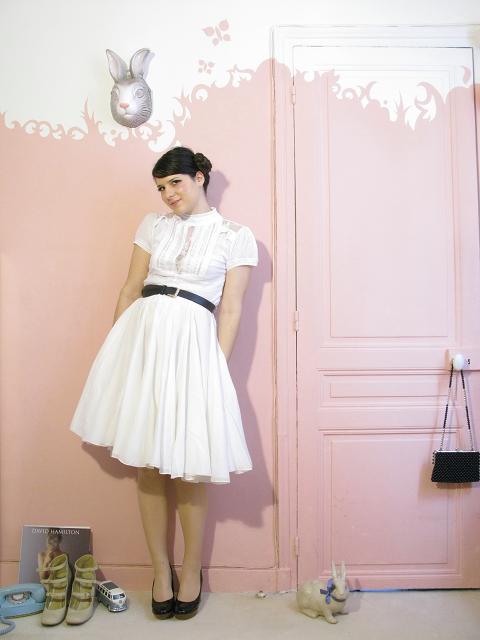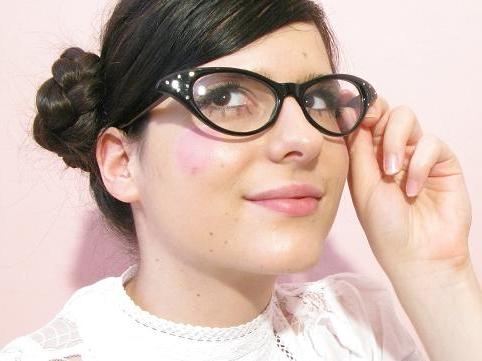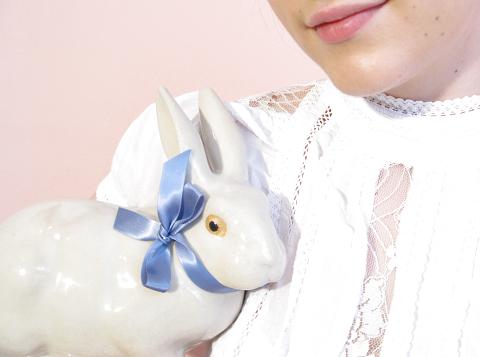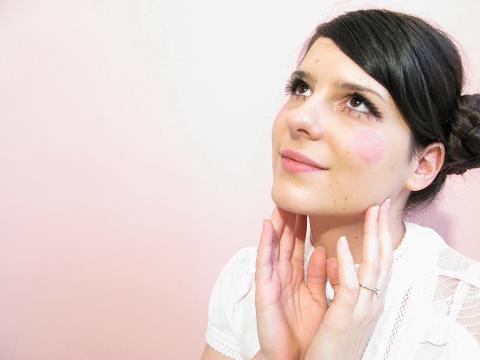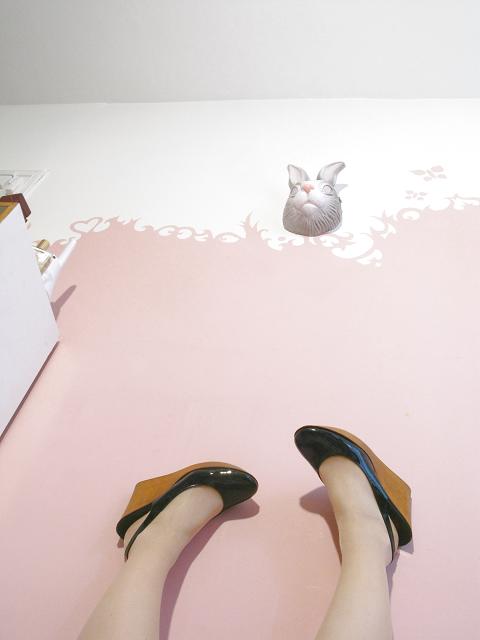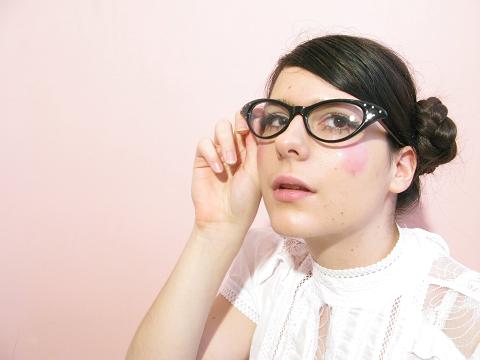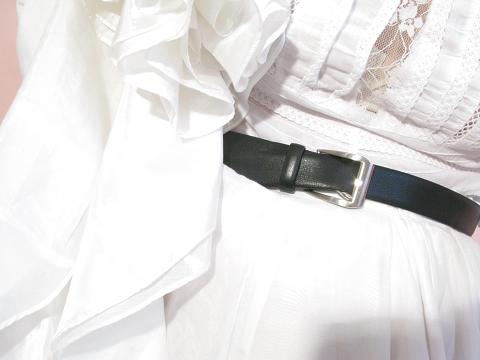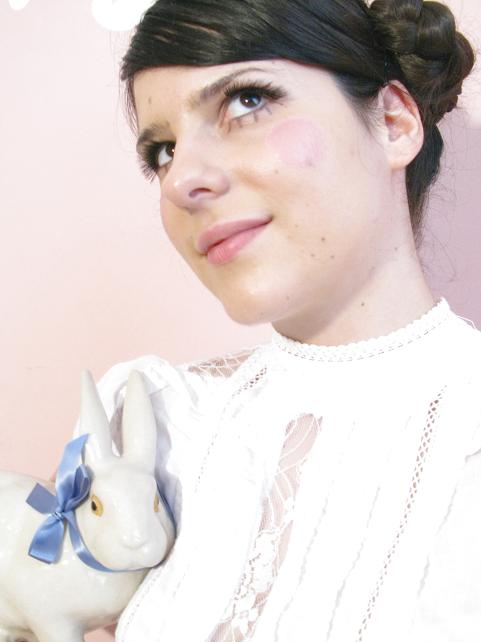 -
chemisier topshop
jupe zara
ceinture vintage
chaussures Chloé
lunettes vintage
-