-
Bientôt le week end ! Je vais pouvoir aller chiner de ci de là dans mes marchés favoris, avant de retourner m'immerger dans le grand vert de la campagne. En attendant de voir les trouvailles ainsi que les clichés qui en résultent, voici un article présentant mes coups de cœur du moment, et toutes les petites choses pour lesquelles j'ai récemment craqué.
-
* Trois figurines de petits faons, dénichées sur Ebay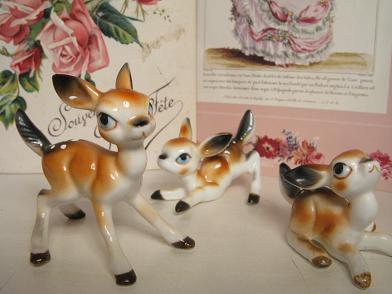 A few fawns, found on Ebay.
-
The weekend is almost here! I can't wait to scavenge around my favourite flea markets before immersing myself back into the greenery of the countryside. In the meantime, here is a little piece about a of few my favourite things, and all of the tiny objects that recently stole my heart:
-_
* une robe vintage trouvée sur Ebay également, que je mettrais en situation bientôt. This vintage dress is also an Ebay find, and I will be showcasing it very soon.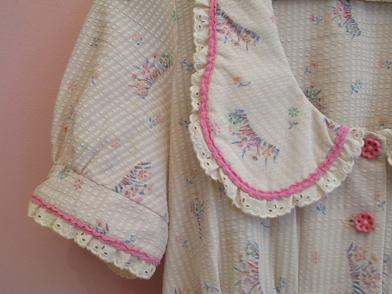 -
* Quelques pages d'un shooting très réussi du magazine " Double", avec Audrey Marnay. These "Double" Magazine pages are the result of a very successful Audrey Marnay photo shoot.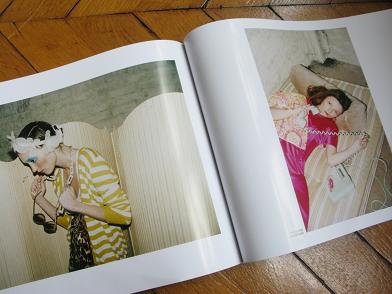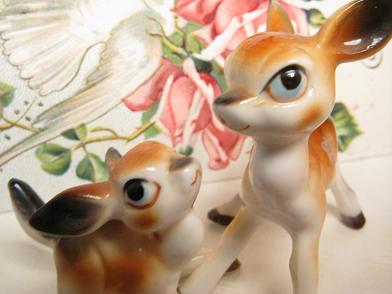 -
* un petite mozaïque d'images provenant du nouveau magazine Very Elle. An array of images from the new magazine, Very Elle.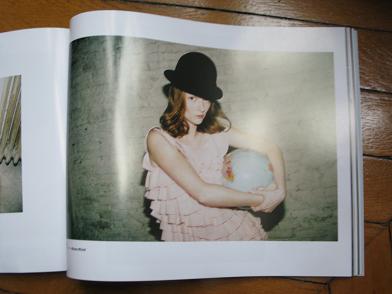 -
* Une nouvelle paire de chaussures dont je parlerais aussi très bientôt, teasing, teasing ! A pair of shoes that I will also be talking about in the near future… Oh, the suspense is riveting!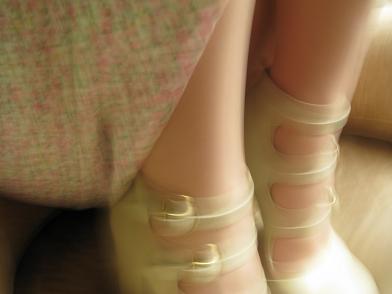 -
* Une carte postale ramenée de l'expo Marie Antoinette, que j'ai adoré, ainsi qu'un petit col ancien. I got this postcard at the Marie Antoinette exhibition, which I loved, not to mention this antique collar.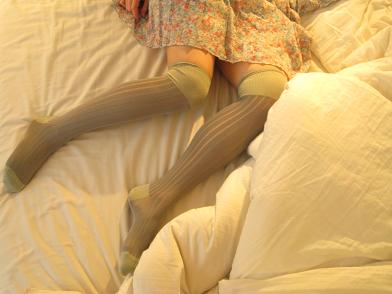 _
Du thé à la rose, une cuisinette aux couleurs acidulées, quelques films de Fred Astaire, des robes rayées et fleuries, des macarons au gout fruité…tous les bons ingrédients pour passer une agréable après midi avec une très bonne amie, parler chiffon, cinéma, et pourquoi pas sauter sur le lit !
_
Music: Marine Girls: Honey
_
rose tea, a candy coloured kitchenette, a few Fred Astaire movies, a striped dress and a flower print one, some fruity macarons…Everything needed for spending a lovely afternoon with a very good friend; talking about clothes and movies and jumping on the bed!
_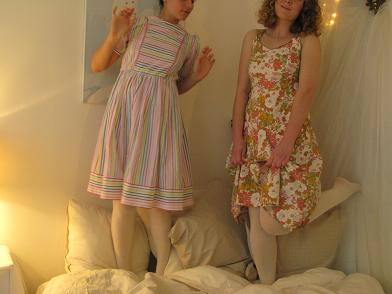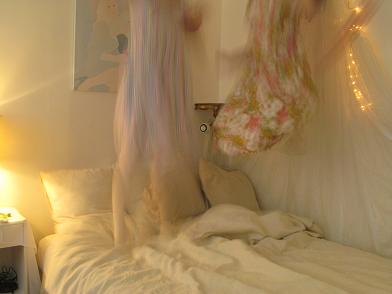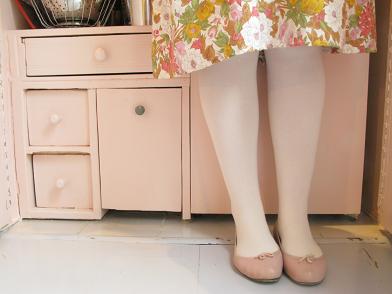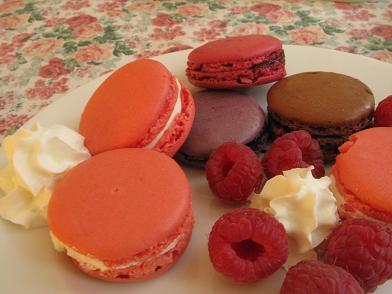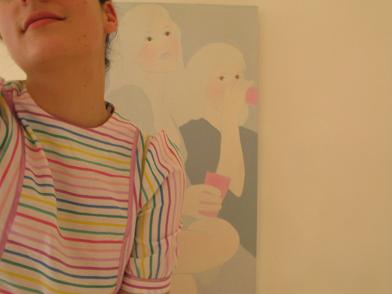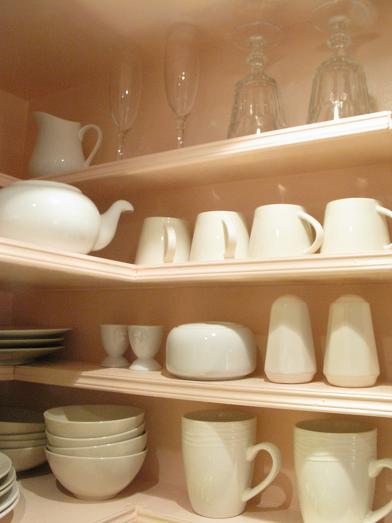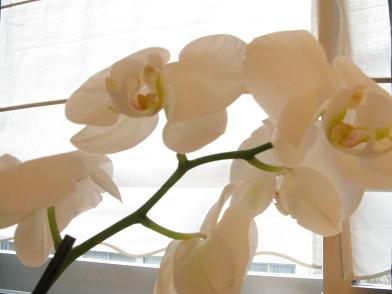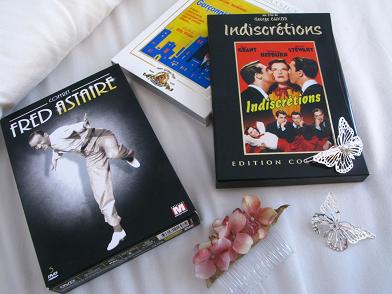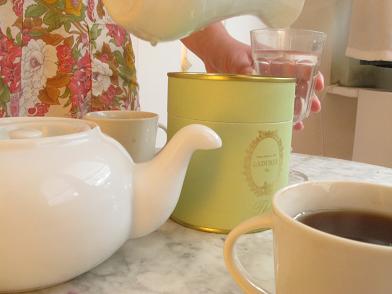 Lila: robe vintage, ballerines roses repetto
Alix: robe vintage, chaussettes vert d'eau h&m
-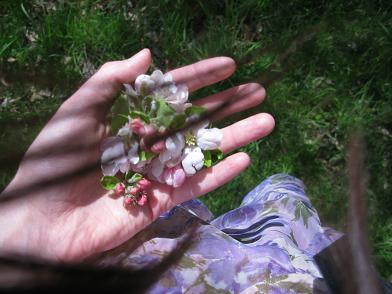 Les friperies Parisiennes me lassent un peu ces temps-ci.
Mis à part quelques boutiques que j'ai découvertes récemment, les enseignes comme Free'p'star me semblent d'un ennui mortel. Je me suis donc concentrée sur les boutiques vintage en ligne. Il y en existe un bon nombre sur Ebay bien sûr, mais également sur Etsy où la qualité et la présentation des vêtements me semblent nettement supérieures.
J'ai ainsi déniché une très belle robe datant des années 50 chez Salvage life. J'aime beaucoup son imprimé rétro, les découpes du buste, ainsi que les plissés à la taille. Paraissant un peu trop longue et pas assez cintrée lorsque je l'ai reçue, quelques modifications à la machine à coudre ont suffi à lui insuffler une nouvelle vie. La preuve en est qu'en s'en donnant la peine, redonner un coup de neuf à un vêtement ancien est tout à fait possible.
Music: The Hollis – The Air That I Breathe
I haven't been too impressed with Paris second hand clothing shops lately. Other than a few stores that I've recently discovered, signs such as Free'p'star have been boring me to death. As a result, I've turned to online vintage clothing shops. Obviously, there are a bunch of these on Ebay, but there's also Etsy, where quality and layout are blatantly superior. That's where I got this very beautiful 1950s dress from Salvage Life. I love the retro print, its bust darts, and its pleated waist. While it seemed a little bit long and misshapen at first, I was able to breathe new life into it thanks to my sewing machine. This just goes to show that with a little effort, it is possible to make an old piece of clothing look new again.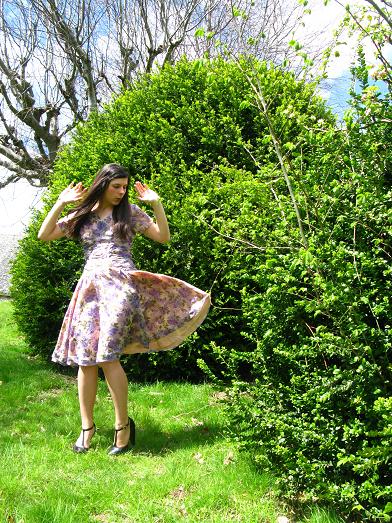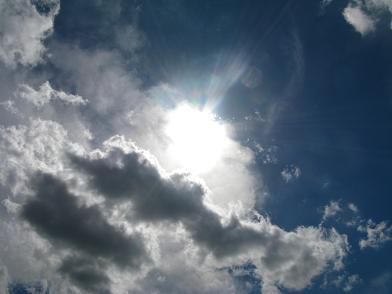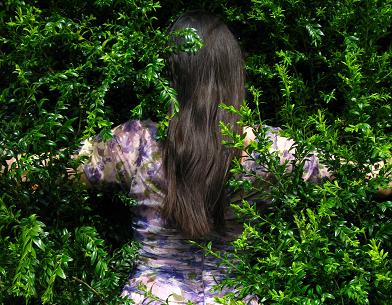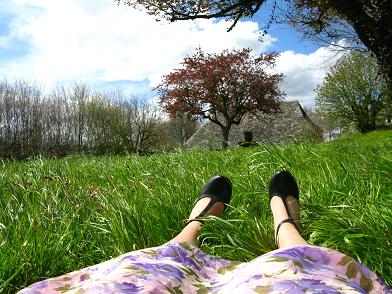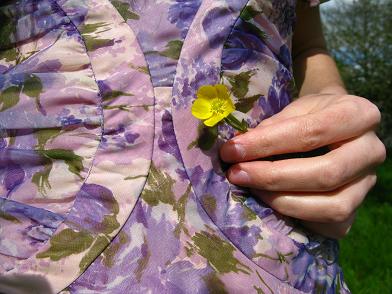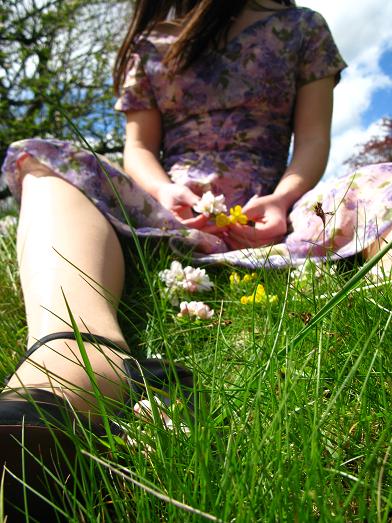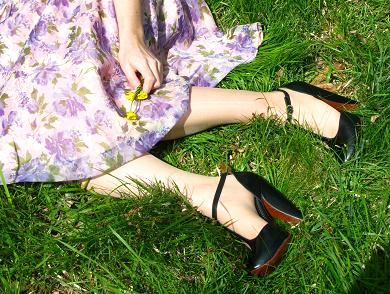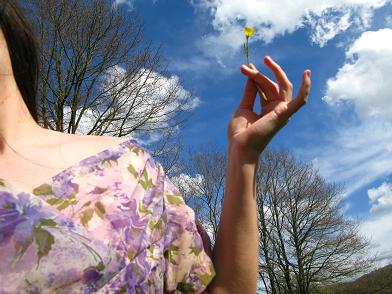 robe vintage / vintage dress
chaussures Marc Jacobs /Marc Jacobs heels
photos prises en Auvergne / Pictures taken in Auvergne
* photo 8 inspiré par Anna Gaskell_______Petit apparté: Balibulle est de retour !