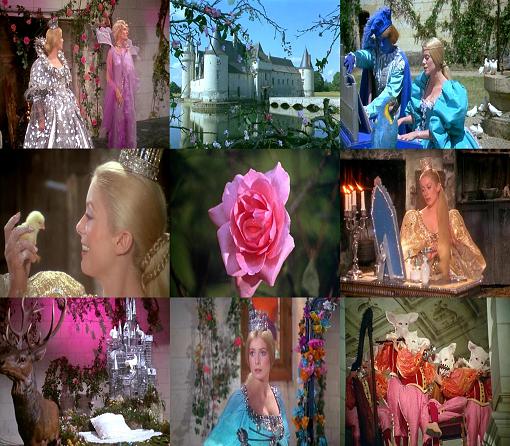 Aujourd'hui, c'est au tour de peau d'âne de se faire relooker.
On a beau toutes être des princesses, il n'est pas imaginable de se balader dans le métro avec des robes aussi volumineuses.
Une actualisation se fait donc, avec des tenues habillées et luxueuses inspirées des différentes toilettes que notre heroïne porte tout au long de l'histoire.
J'aime énormément ce film de Jacques Demy, le côté kitsch, les costumes, les décorts, et la musique.
Petit rappel du passage qui nous intéresse:
"Après la mort de la reine, le roi se met en tête d'épouser sa propre fille. Pour échapper à cette union incestueuse et sur les conseils de sa marraine, la princesse demande pour sa dot des robes irréalisables qui pourtant sont fabriquées avec succès: la robe couleur du temps, la robe couleur de lune, et la robe couleur du soleil."
[kml_flashembed movie="http://www.youtube.com/v/Y-0GDHB0Etg" width="283" height="233" wmode="transparent" /]
After her wife death, the kind decide to marry his own daughter.To escape this incestuous union and on the advice of her godmother, donkey skin makes impossible demands as a condition of her consent: a gown color of the weather, another color of the moon, and one color of the sun. I really love this story, and in particular the Jacques Demy movie, with nice costumes, sets and songs. for this article, I recreated the three looks of donkey skin, but a more actual and modern way.
La robe couleur du temps: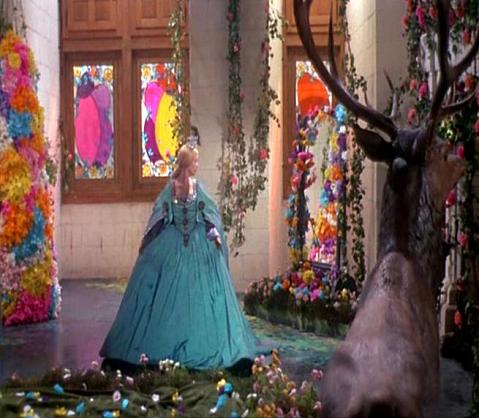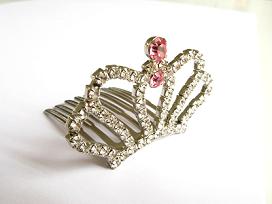 couronne claire's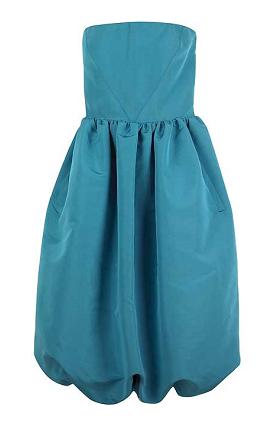 Robe oscar de la renta sur net à porter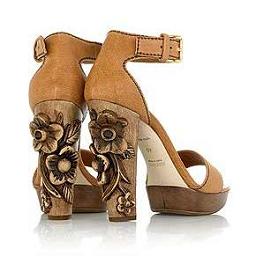 Escarpins miu miu sur net à porter
La robe couleur de lune: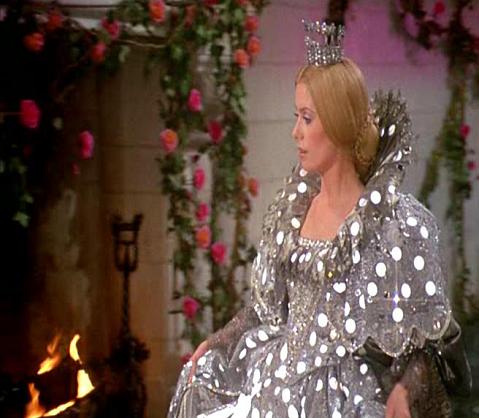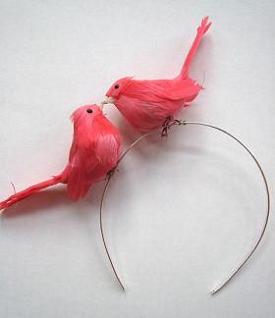 découvert grâce à Susie, un serre tête oiseau chez buddug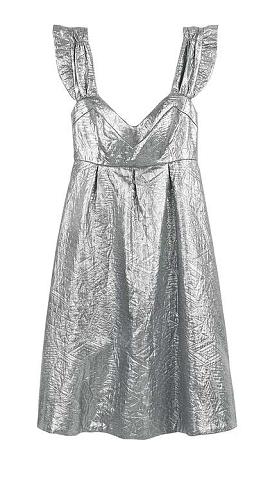 robe argenté MINT sur net à porter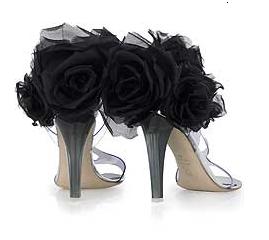 Escarpin Alexander Mc Queen sur net à porter
la robe couleur du soleil: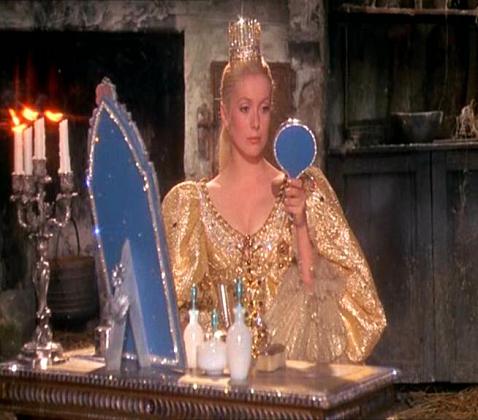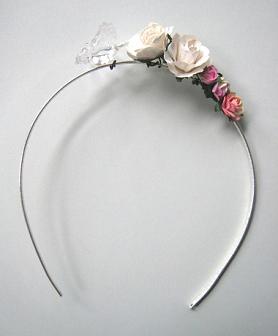 serre tête fleuri chez buddug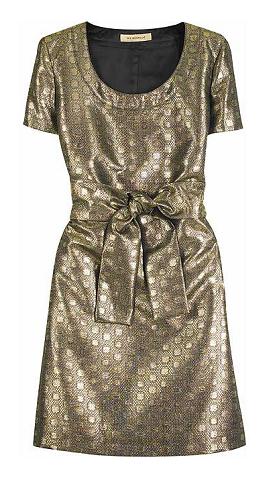 Robe see by Chloé sur net à porter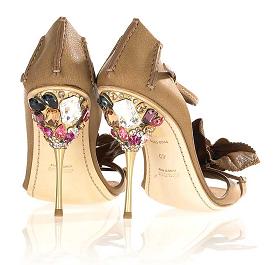 escarpins miu miu sur net à porter
Voilà, à présent il ne manque plus que notre le prince charmant en train de nous chanter la sérénade !
Dans la série des relooking des héroînes de notre enfance: Alice au pays des merveilles, maria dans la mélodie du bonheur, mary poppins, Dorothy dans la magicien d'Oz.
Certaines savent déjà à quel point j'ai horreur des tags.
Mais je m'exécute tout de même au questionnaire des manies, ou petites choses que je qualifierais de honteuses.
Vu le nombre de fois que j'avais été tagguée, je n'ai pas pu y échapper! ( Diane, la fée, Zess, zoé macaron, la môme de nyc, Amylee …et j'en oublie ! )
Pour changer, j'ai décidé d'y répondre en illustrations. C'est plus amusant, et cela permet au moins d'entretenir un peu mon coup de crayon, sachant que j'ai tendance à fuir la feuille blanche ces derniers temps !
***
Many bloggers asked me to do the Habit / mania questionnaire. So here it is, but with a difference. Instead of only words, I chose to do it with illustrations. I think it's funny, and has the advantage to make me practice my drawing skills.

I'm really bad in mathematics // I like to sleep, way too much! // My favorite food is salad, I've certainly been a rabbit in another life // I'm a bit attracted by shoes // I like to make strange mixes with condiments // I'm pretty sure I've been the ugliest baby on earth !
Ouais, ouais, comme si TOI, tu n'avais rien à cacher !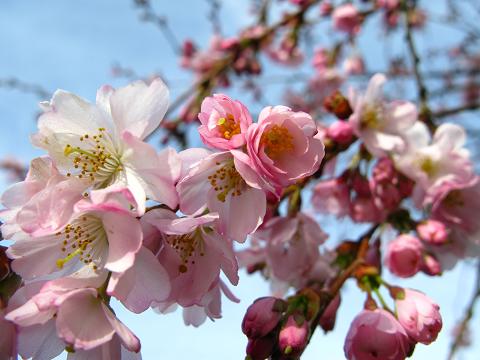 En ce moment, la nature est bien à l'image du nom de ce blog: les cerisiers sont en fleur !
La végétation se réveille peu à peu et me donne envie de m'habiller de manière printanière. Malheureusement, la température ne suit pas encore. J'ai donc associé un petit pull en laine avec un imprimé fleuri, celui de ma toute nouvelle jupe, fabriquée sur un coup de tête il y a quelques jours. En réalité celle ci résulte de mon indignation à ne voir nulle part dans le commerce ce qui me faisait envie: quelque chose de simple, un imprimé liberty, sans trop de chichis. Preuve que finalement on est jamais mieux servi que par sois même.
translation (just as Olivia and Amanda, I thought it could be quite pleasant for a foreigner to understand what is said on this blog) : Those days, nature is quite at the image of the name of this blog: trees are blossoming ! It makes me want to dress a little bit like in spring. Having something in my mind, and not finding anything similar in stores, I desided to make a skirt by myself, doing it quickly, using a very simple pattern and floral print fabric. I think it goes well with this white vintage jumper and topshop shoes.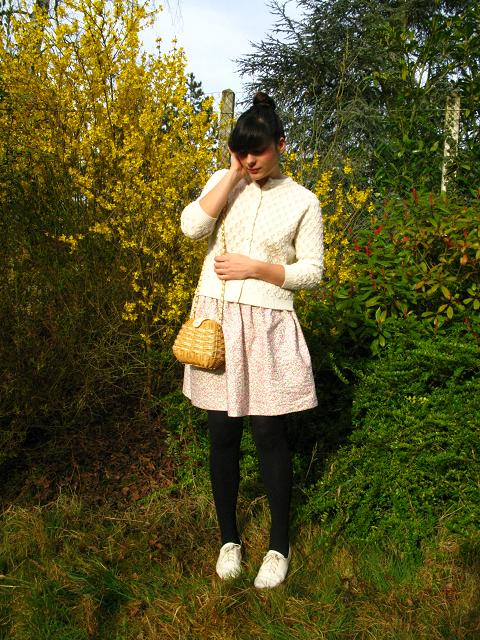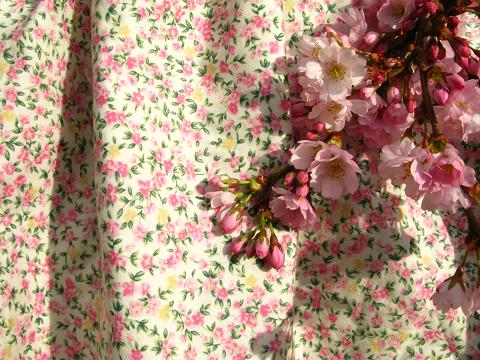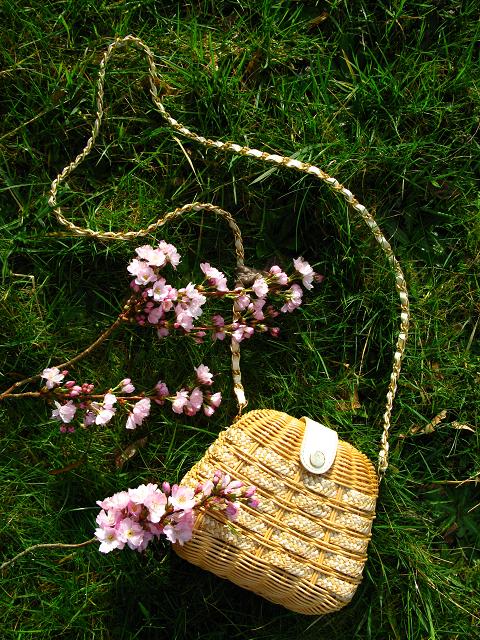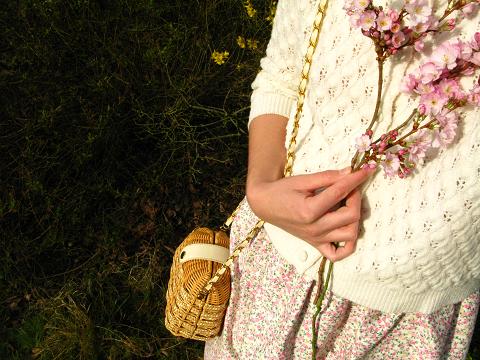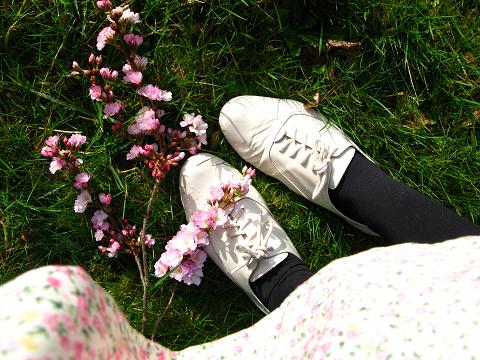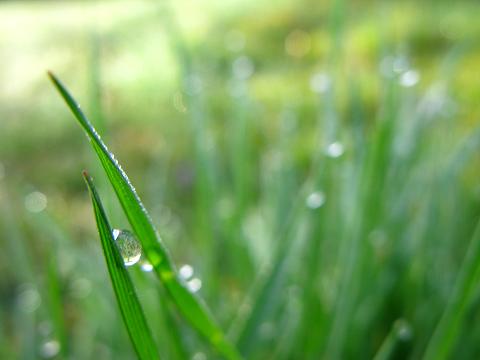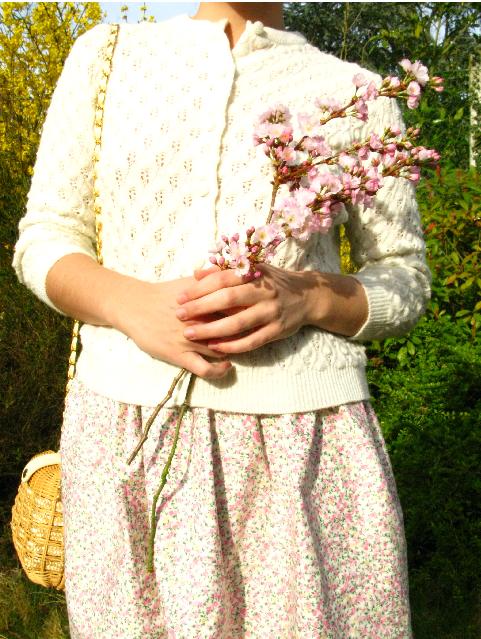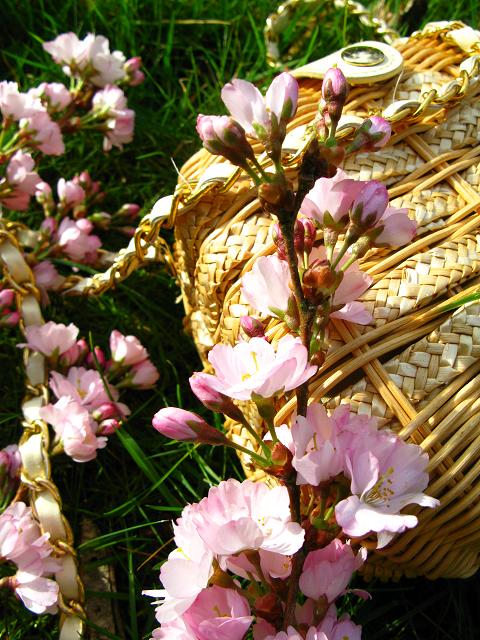 gilet vintage
sac h&m
jupe fabriquée moi même
chaussures topshop