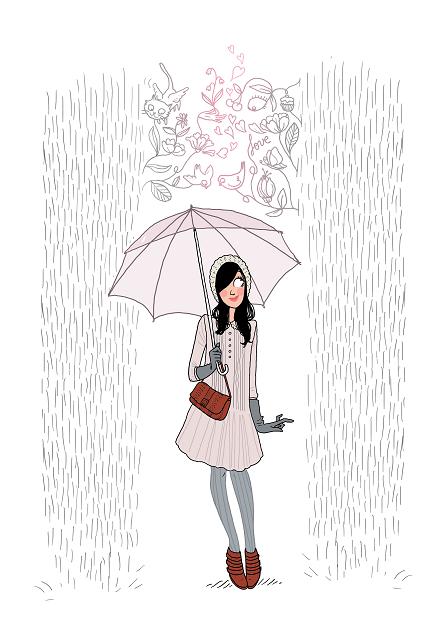 J'avais découvert Margaux Motin avec sa rubrique " j'ai testé " dans Muteen.
Chaque mois je lisais avec plaisir ses articles alliant illustration pétillante et texte bourré d'humour.
Quelle surprise alors de recevoir ce dessin dans ma boite e-mail !
Un grand merci à Margaux Motin pour ce si joli cadeau.
***
I first discovered Margaux Motin through her Muteen column: « j'ai testé »
Since then, I've been eagerly keeping up with her hilarious articles
full of beautiful illustrations.
Needless to say, I was ecstatic to find this drawing in my mailbox!
Thank you so much, Margaux Motin, for having sent me such a beautiful gift.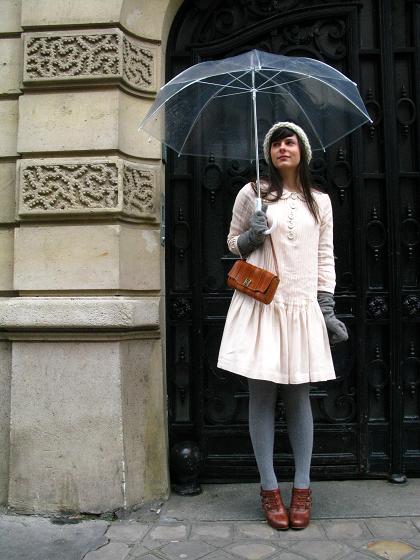 Ce matin, je me suis levée plus tôt pour profiter des rues désertes de la capitale.
Une petit promenade dans les alentours du parc Monceau, un quartier que j'aime beaucoup, avec ses beaux immeubles (surtout ceux de la rue Rambrandt), ses rues spacieuses et calmes, ainsi que les coins de verdures se mélangeant parfois avec l'architecture.
Il a beau y avoir eu une légère averse, une simple robe accompagnée d'un bonnet ont suffit à braver les gouttes de pluie, bien à l'abri sous mon parapluie transparent.
par ce genre de temps, je préfère en général écourter un maximum les moments que je passe en extérieur, mais cette fois ci, réveillée par le doux clapotement des gouttes sur ma fenêtre, je n'ai pas résisté à l'appel d'un paris certes humide, mais rempli de poésie.
je profite de ce billet pour vous informer de la création d'une page guide, réunissant mes adresses préférées de la capitale. Cette page s'enrichira de nouvelles adresses au fur et à mesure des mois, le tout rédigé en Anglais.
Music: Electrelane – To The East
Paris, in the rain…
This morning, I woke up earlier than usual, so that I could bask in the deserted streets of Paris.
A stroll around Monceau park, located in one of my favourite neighborhoods, with its beautiful buildings (especially Rembrandt street), its calm and spacious roads; the way the greenery tends to blend in with the architecture.
I braved the light rain in a simple dress and bonnet, not to mention my translucent umbrella. When the weather gets like this, I usually try to limit time spent outdoors, but today, awoken by the light rain rapping on my window, I was unable to resist a poetic, albeit humid Parisian morning.
I'd like to use this ode to Paris to tell you about a tour page that I'm putting together; a gathering of my favourite capital city spots. I will keep adding to this list as time goes on, In English at that.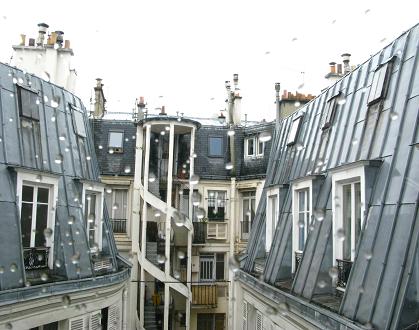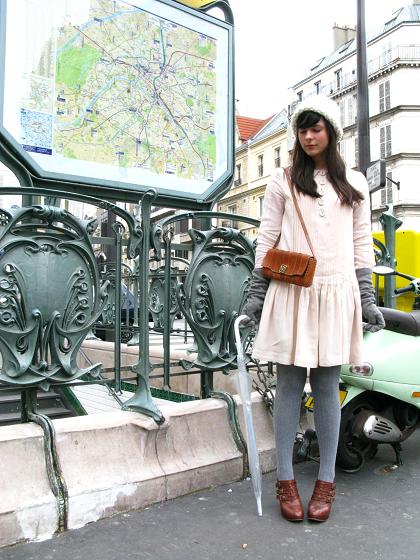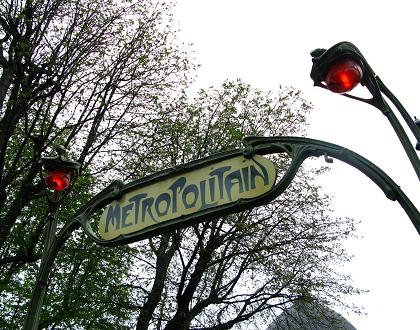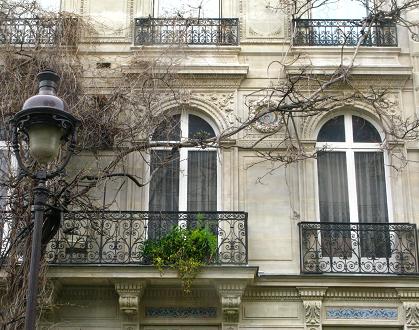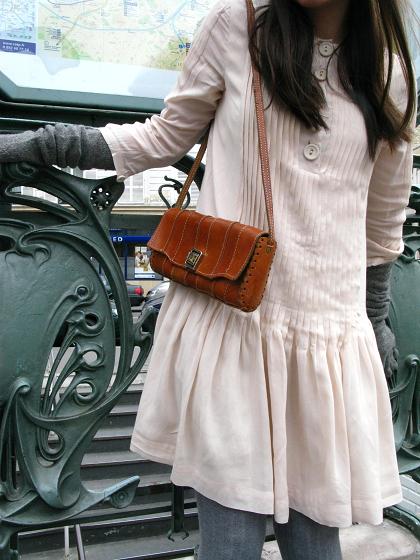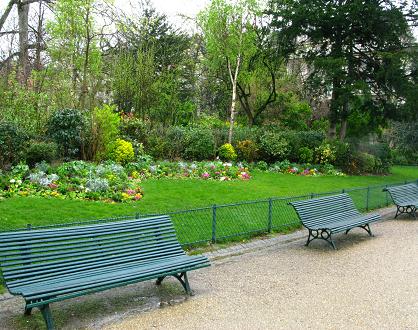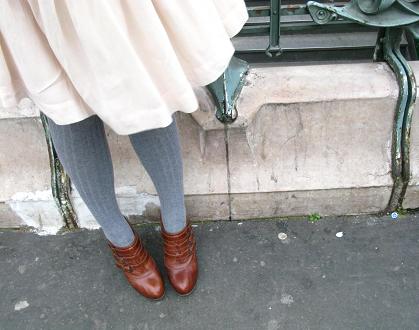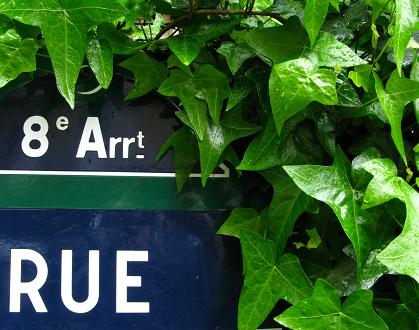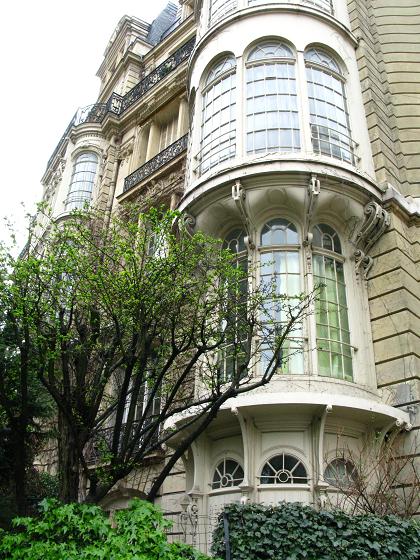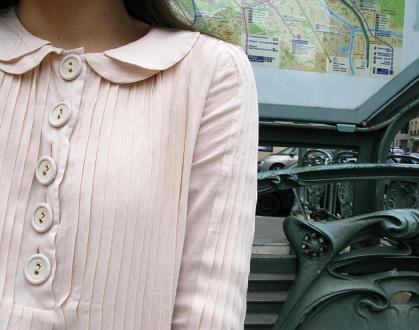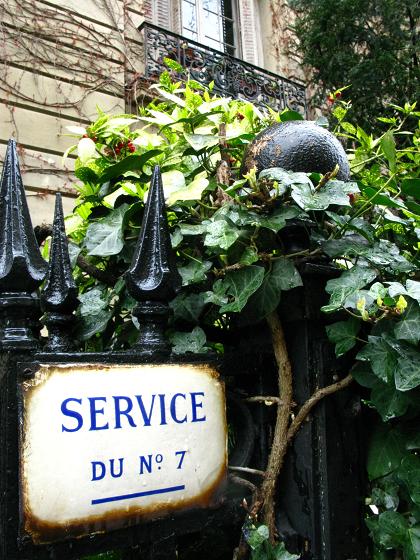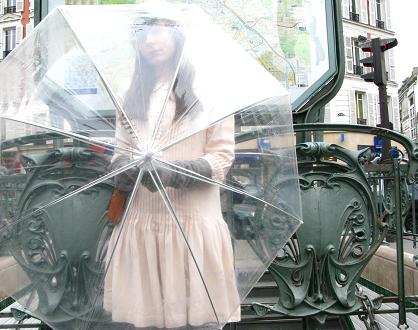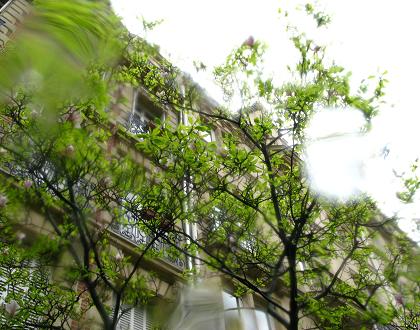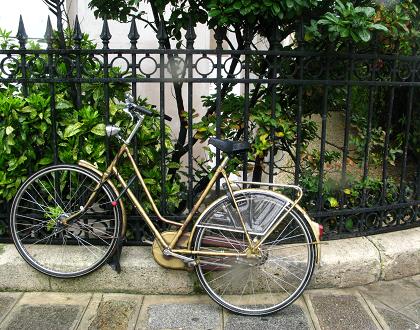 robe h&m // Dress h&m
bonnet printemps // Hat printemps
sac vintage // bag secondhand
gants zara // gloves zara
chaussures chloé // shoes Chloé
parapluie ramené du japon // umbrella brought from Japan
Je crois que mon blog devient pareil à l'étalage d'un fleuriste: il y a de la végétation partout.
Et ça me plait bien.
Oui, parce qu'avec le mauvais temps que l'on a en ce moment, la vision de jolies pétales ne peut que faire du bien.
Voici une mozaïque fleurie, qui nous met dans une ambiance printanière de façon a compenser les plates bande des jardins publics encore bien tristes.
***
My blog is starting to look like a flower shop: stuff is growing everywhere…
And I like it!
I like it because considering the rotten weather we've been having, pretty petals can do us nothing but good.
In an effort to compensate for our still grim looking public parks, here is a floral mosaic to help keep us spring-minded!
music: Minnie Ripperton – les fleurs
Images perso mélangées à des photographies de David Hamilton, des livres hippies de Barry Miles, Le petit prince d'Antoine de St Exupéry, Conte numéro 2 d'Eugène Ionesco, des Magazines Lula et Dazed & confused ainsi que du film marie Antoinette de Sofia Coppola.