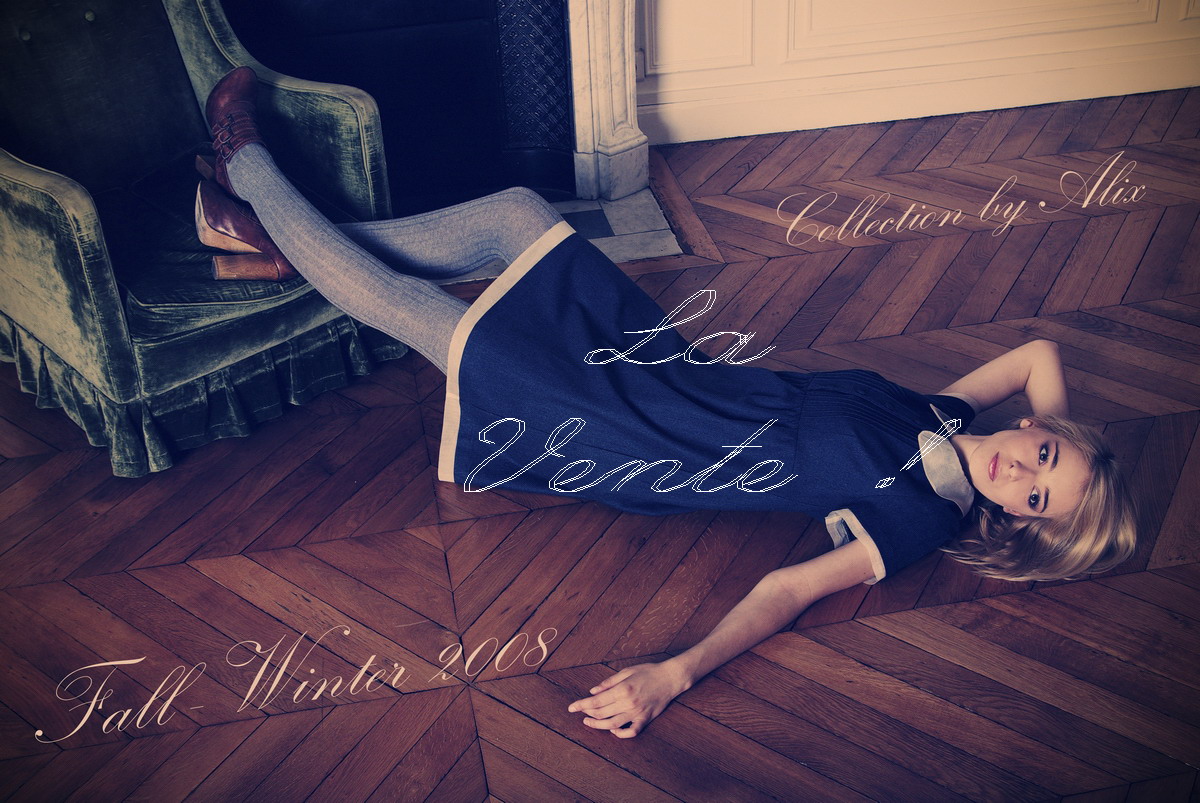 -
Ca y est !
Ma collection est exclusivement en vente sur le site Atelier de la mode.
Vous pouvez y retrouver la robe, le pantalon, la jupe, la blouse à col claudine ainsi que la blouse à nœud.
Notez que cette collection est fabriquée en France et en édition limitée, mieux vaut donc ne pas tarder !
-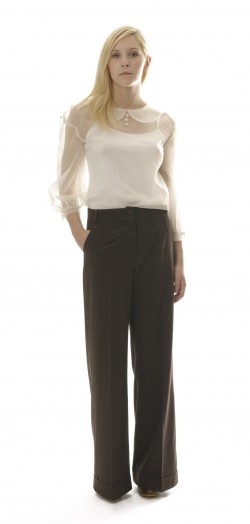 -
Je précise que cette vente a lieu sur un nouveau site de vente en ligne, il est donc nécessaire de s'inscrire avant d'accéder à la vente.
Certes, ce n'est pas ce qu'il y a de plus pratique, mais passé cette petite étape, à vous les jolies robes !
Rendez vous donc sur le site Atelier de la mode, qui sponsorise également le Concours de Style dont Punky B vous a parlé.
-
Edit: Il y a un super article de quatre pages sur ma collection dans le magazine Dirrty glam de septembre ! ( page 227 )
-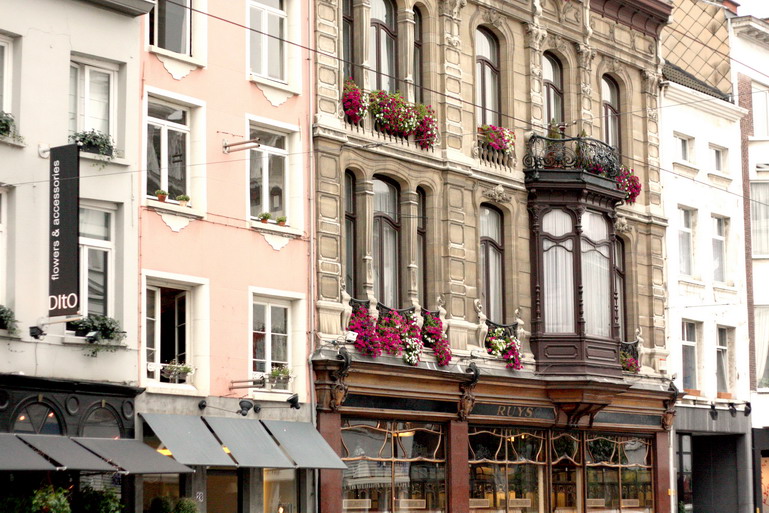 -
Voici quelques photos prises lors de ma journée passée à Anvers.
Au programme de la journée: shopping dans quelques boutiques vintage ainsi que chez COS et Urban Outfitters, excellent déjeuner dans un joli restaurant, et ballade dans les rues de cette magnifique ville.
Des vêtements divins à foison ( une certaine paire de chaussures vous semblera peut être familière ), d'alléchantes pâtisseries exposées dans les vitrines des boulangeries et des vélos partout… j'ai passé un excellent moment, et j'espère pouvoir y retourner bientôt !
-
Here are a few pictures of the day I spend in Antwerp.
This day was all about food, shopping in a few secondhand stores, COS and Urban Outfitters, and walking in the streets of this beautiful city.
Stores full of wonderfull clothes ( maybe you'll recognize a certain pair of shoes I've been wearing recently ), delicious pastries in the bakeries windows, bicycles everywhere… I spent some really good time, and I wish I could go back there soon !
-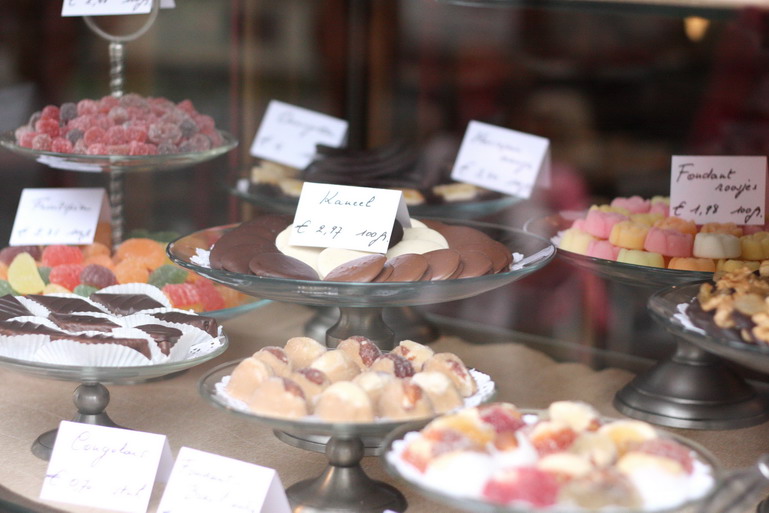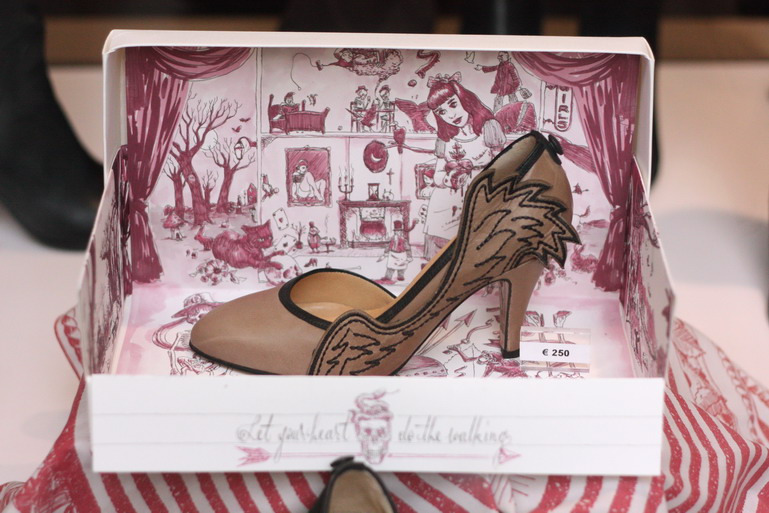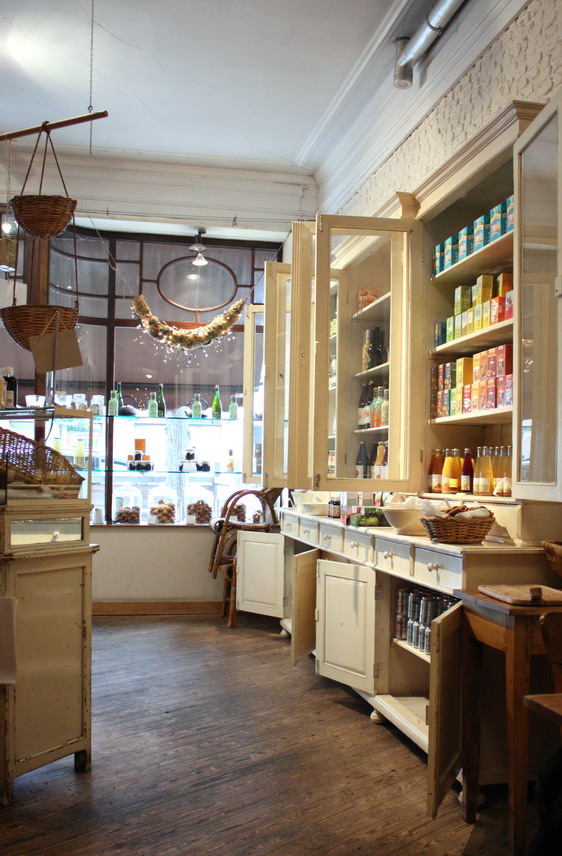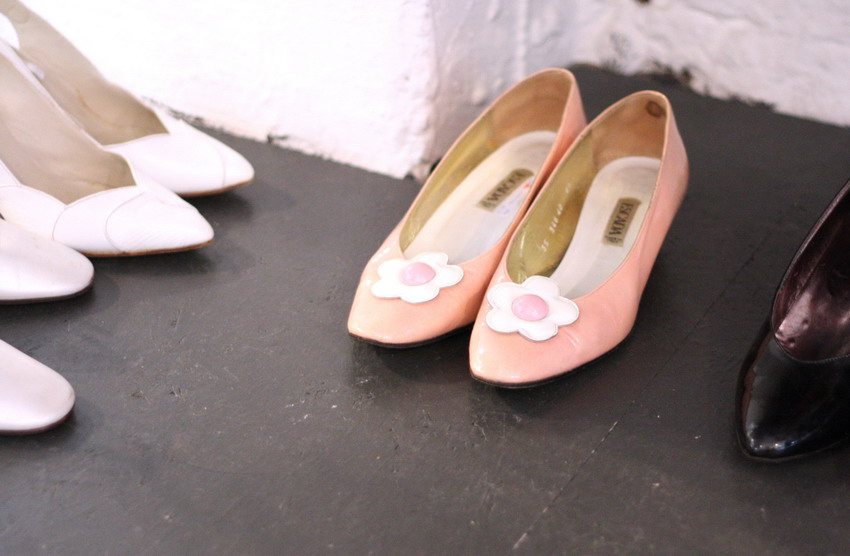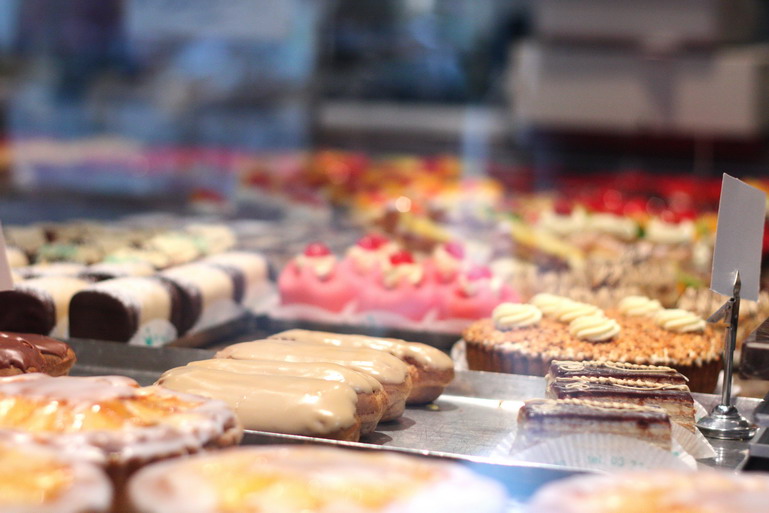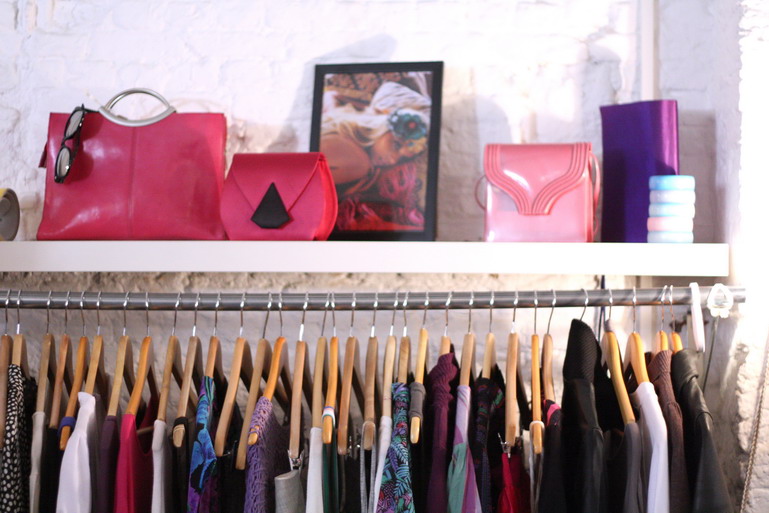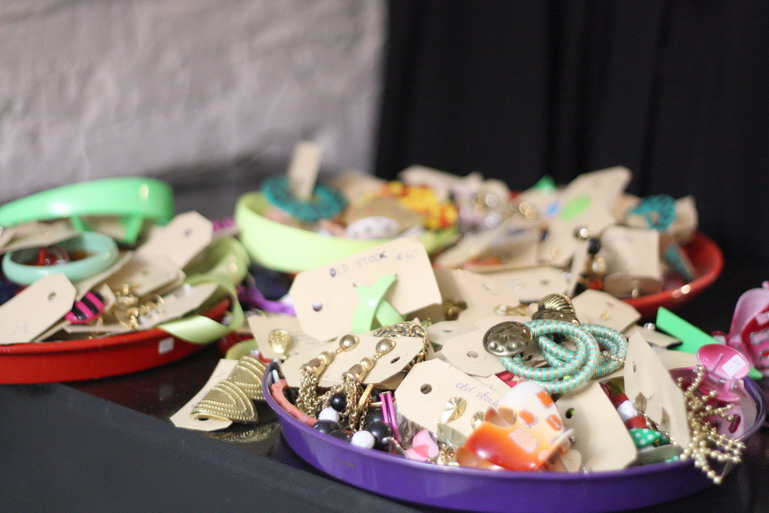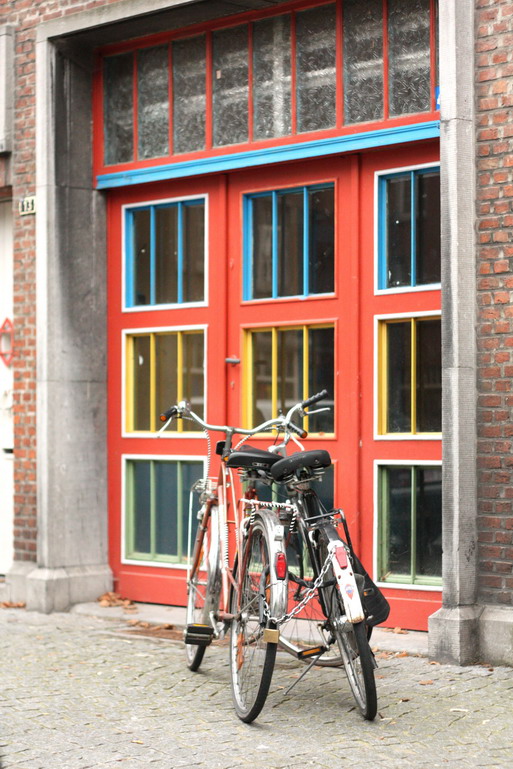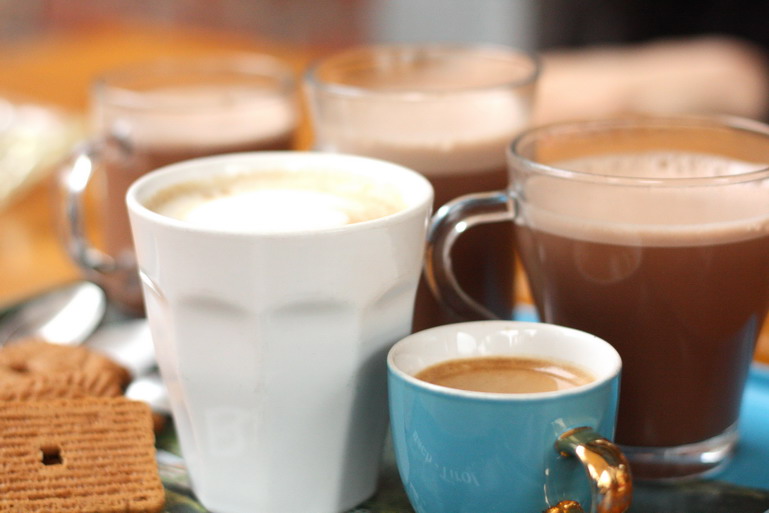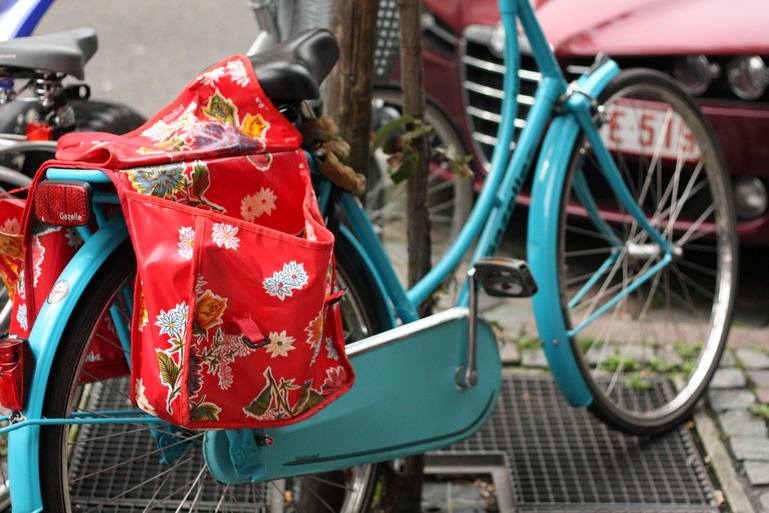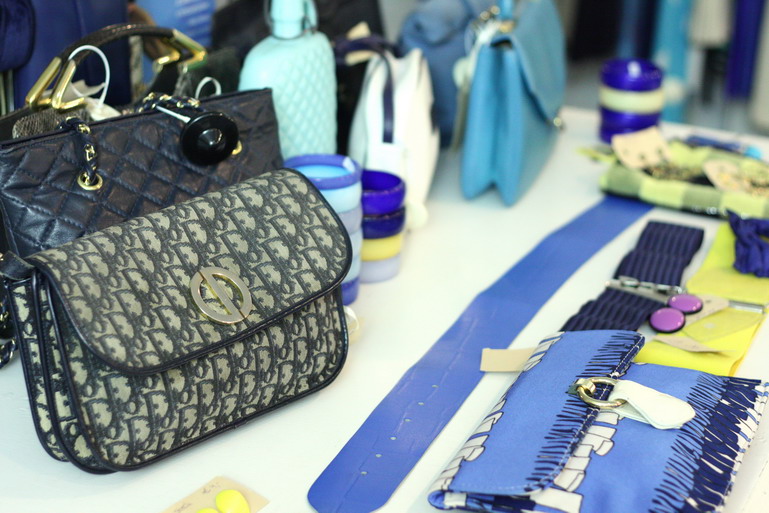 -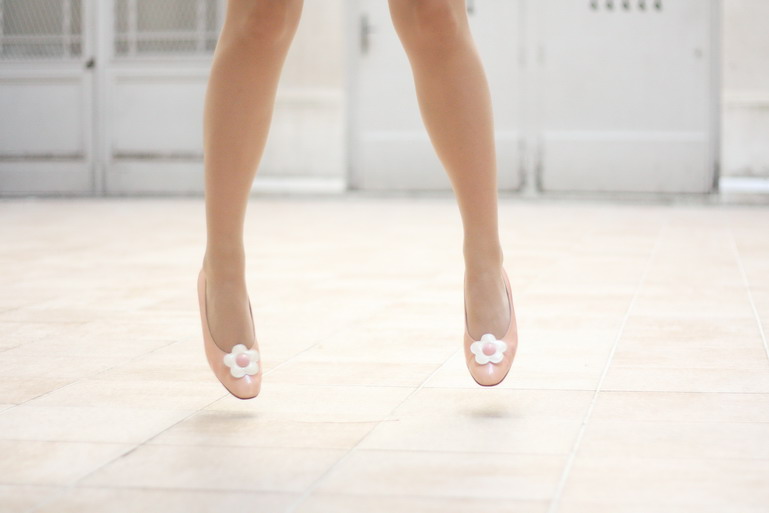 -
Lorsque je met ces ballerines roses tout droit sorties des années soixante, il me vient l'irrésistible envie de danser et de sauter dans tous les sens.
Portées avec une petite robe blanche et de longs cils, je me sens l'âme d'une baby doll sixties. Il ne me reste plus qu'à swinger sur le son d'un vieux vinyle à présent !
-
Music: Jimmy Mack – Martha and the Vandella's
-
When I put on these vintage pink ballerinas, I suddenly feel the irresistible desire to dance and jump everywhere.
Worn with this pretty embroided white dress, I'm feeling like a sixties baby doll . The only thing I need now is to swing on the sound of a great old Vinyl !
-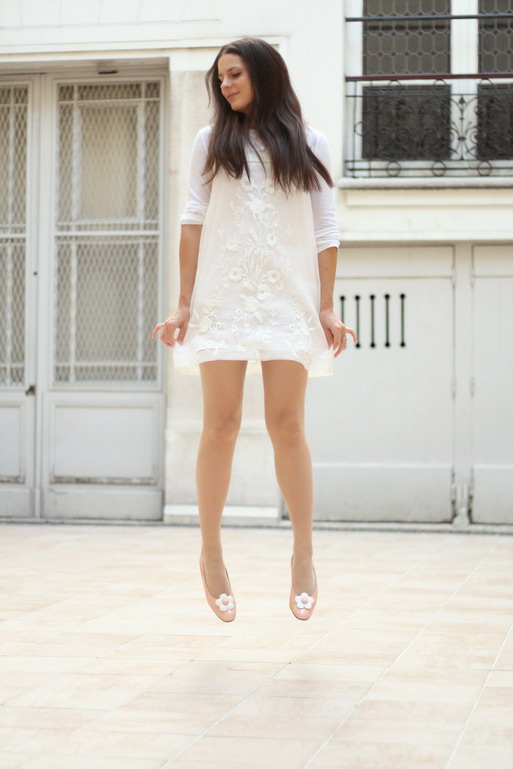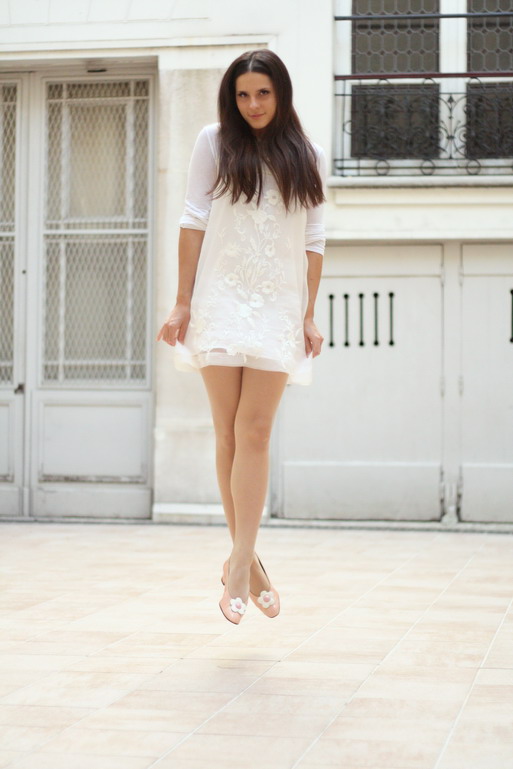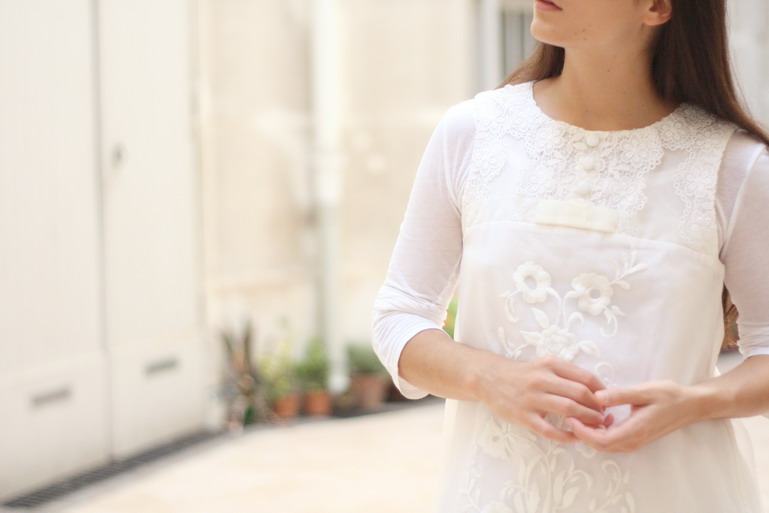 -
h&m dress
h&m T-shirt
Vintage Escada shoes
-