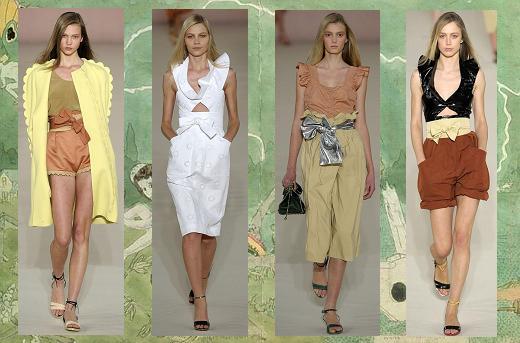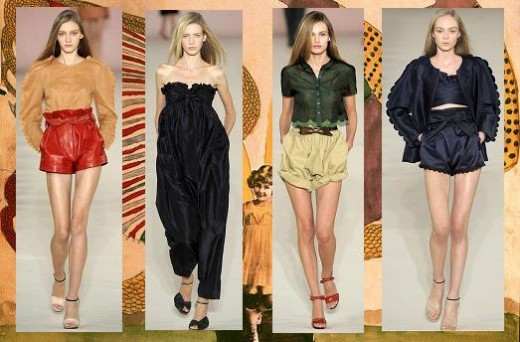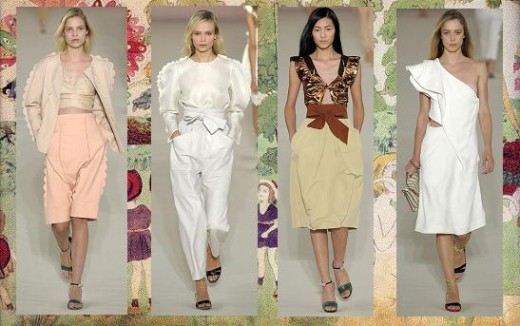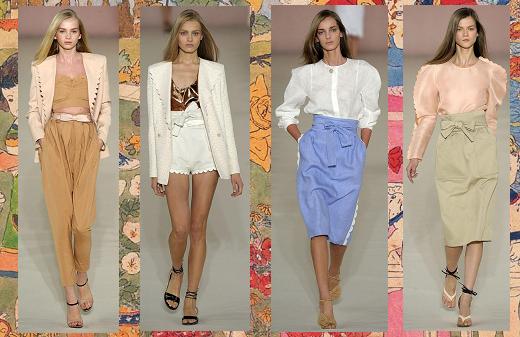 -
I've been waiting for this for such a long time, and finally I'm so glad to not be deceived in Hannah's collection ( whom I've been working with two wears ago ) !
Next summer, I want to wear high-waisted flared shorts, pastel pinks, beige, cream, bluebell and green shades, apricot jackets, and scallop-edge tops. I also want to wear some silver, a lot of bow belts, and keep my hair very simple for a perfect feminine casual look.
Oh I'm so happy the Chloé girl is back and want to scream out loud "WHEAAAAAA" !!!

-
J'ai attendu pendant longtemps, et je suis finalement ravie de ne pas être déçue par la collection d'Hannah ( avec qui j'ai d'ailleurs travaillé il y a deux ans ) !
Cet été, je veux porter des shorts taille haute blousants, des teintes rose pastel, beige, jaune, crème, bleu marine et vert bouteille, des vestes couleur abricot, et des hauts à bordures pétales. Je veux aussi de l'argenté, beaucoup de ceintures nœud, et garder une coiffure simple pour un look casual et féminin.
Oh Je suis tellement contente que Chloé soit revenue, et J'ai envie de crier "WHEAAAAAAAAAA" !!!
-
Background images by Henry Darger, catwalk pictures from style.com
-
Illustration par Schéhérazade
-
Attention, attention, je vous informe qu'aujourd'hui est le dernier jour de la vente de ma collection.
A minuit sonnant, les vêtements disparaitront, parole de Cendrillon !
-
Un grand merci à Schéhérazade et Ines pour leurs superbes illustrations inspirées de la collection !
-
****
For information, today is the last day for my collection sale .
At midnight, as in cinderella tale, all the clothes will disappear !
-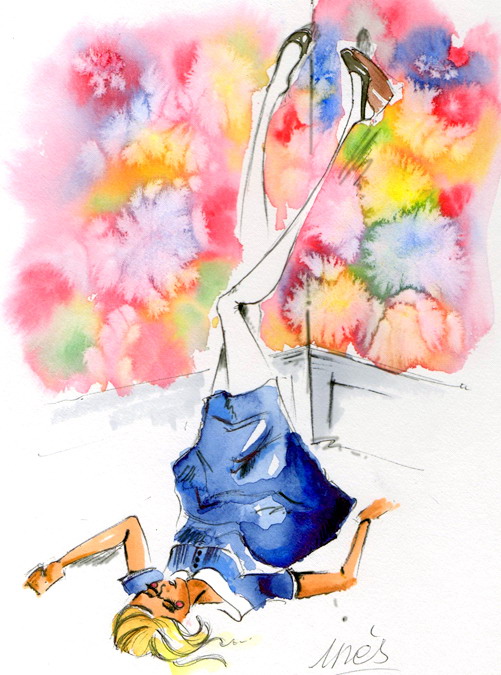 Illustration par Ines
-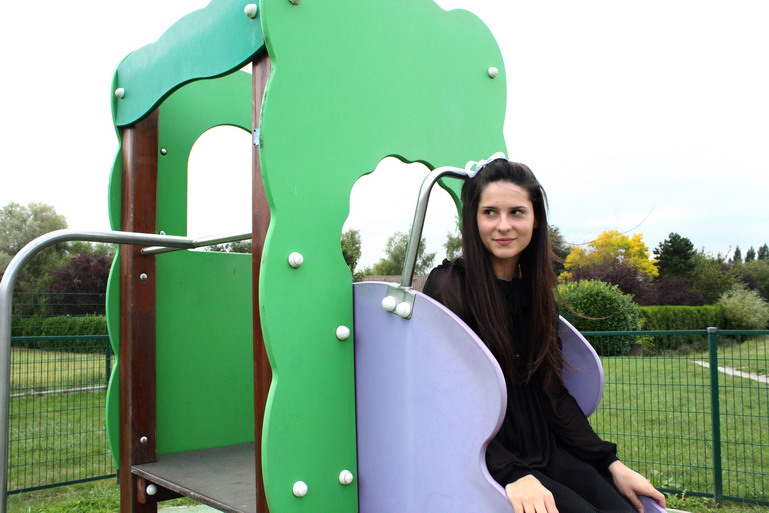 -
I don't think I will ever grow up…
I love bows in my hair, babydoll dresses, swing sets and toboggans.
The only thing grown up about this outfit are my high-heeled shoes, which are not unlike the ones I used to sneak out of my mother's closet when I played dress-up as a little girl!
-

Music: Patience & Prudence: A smile and a ribbon
-
Je ne grandirai sans doute jamais …
J'aime les nœuds dans les cheveux, les robes de petite fille sages, les balançoires et les toboggans.
Seule note adulte dans ce look de grande enfant: des chaussures à hauts talons, les même que je piquai en cachette à ma maman !
-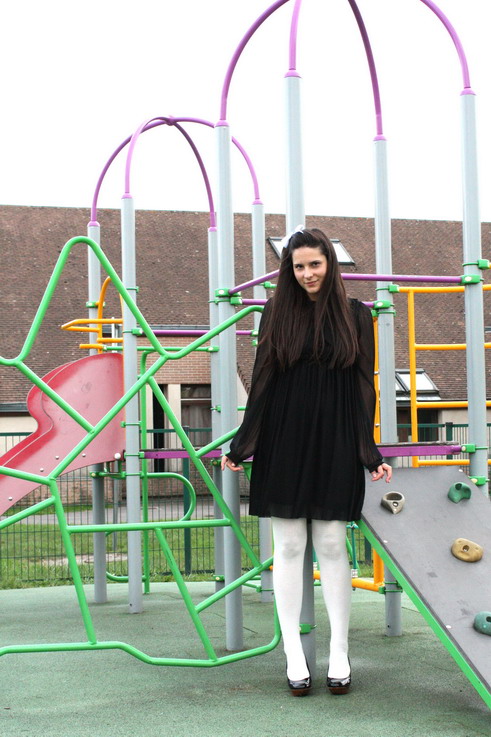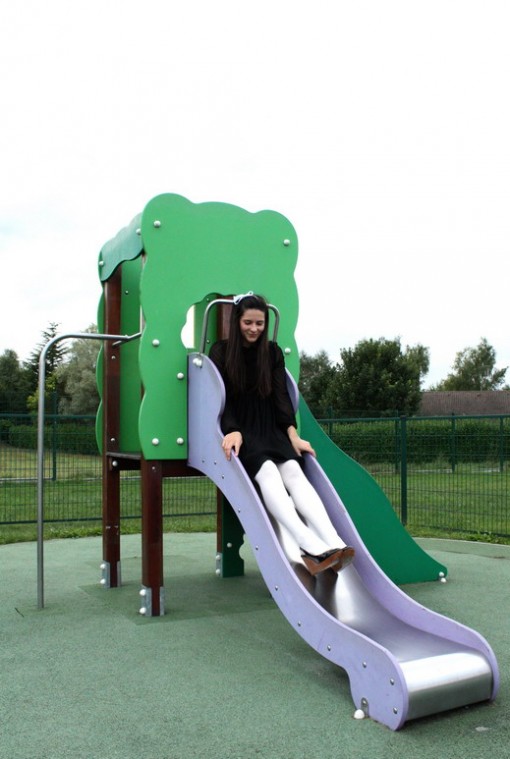 -
robe H&M
chaussures Chloé
Ruban dans les cheveux: Mokuba
-