-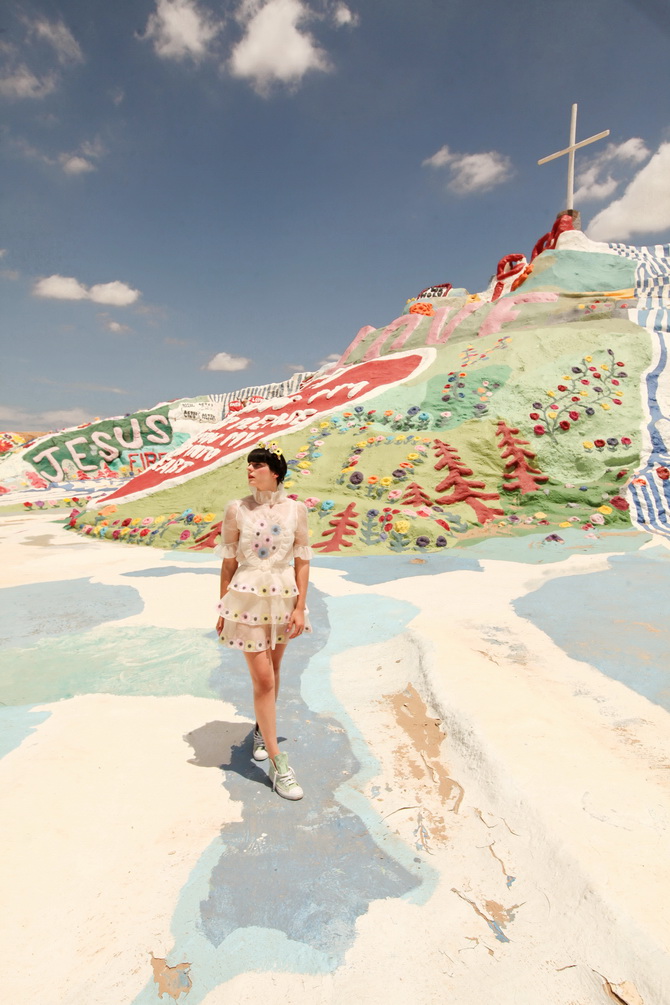 -
-
Reprenons la route là où nous l'avons laissé, et nous voici arrivés à la Salvation Mountain !
Son auteur Leonard Knight, un artiste un peu perché comme vous pouvez le deviner, est décédé il y a un an. Pour le moment, cette colline peinte de toutes les couleurs continue d'être entretenue, et j'espère qu'elle le restera !
-
Lorsque je suis arrivé sur place, il faisait une chaleur caniculaire. Et pour ne pas aider les choses, le soleil était positionné exactement au-dessus de nos têtes. Ça a été très dur pour prendre des photos! Impossible de faire des portraits sans lever la tête pour éviter d'avoir le visage complètement dans l'ombre.
-
A cause des températures extrêmement élevées, cette excursion n'a pas duré bien longtemps. Adorant pourtant la chaleur d'habitude, je me suis bien vite réfugiée dans la voiture pour y mettre la climatisation à fond !
Je vous conseille en tout cas la visite ! C'est assez ludique, il y a pleins de petits chemins et d'escaliers que l'on peut emprunter pour se retrouver à la fin dans une grotte secrète. Ou plus exactement, une chapelle tout aussi colorée !
-
-
♫ ♪ Angus and Julia Stone – Yellow Brick Road
-
-
Let's get back on the road where we left it, and here we are at the Salvation Mountain !
Its author Leonard Knight, a pretty original artist as you can guess, passed away one year ago. This hill painted with very bright colors continues to be maintained, and I hope it will remain so !
-
When I got here, the heat was crazy, and to not make things easier, the sun was shining just above our heads, which made it extremely complicated to take pictures. Impossible to take portraits without looking up to avoid having the face completely in the shadow.
-
Because of the extremely high temperatures, the visit didn't last for too long. I usually love very warm weather, but this time I quickly came back to the car to put the air air conditioning on !
I really recommend that place though, it's really fun to see ! It's full of tiny paths and stairs that will lead you to a secret cave. or should I say, an equally very colorful chapel !
-
-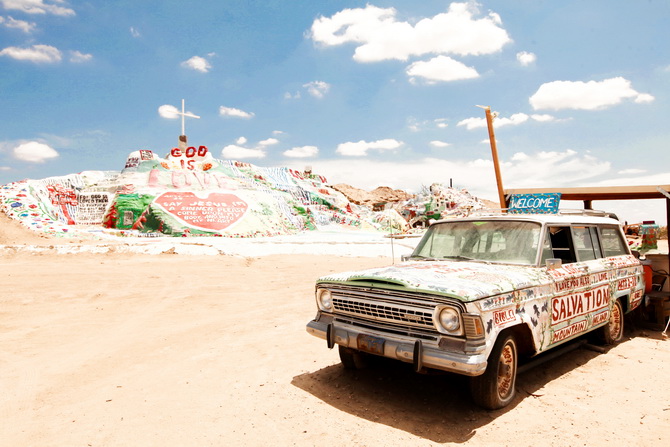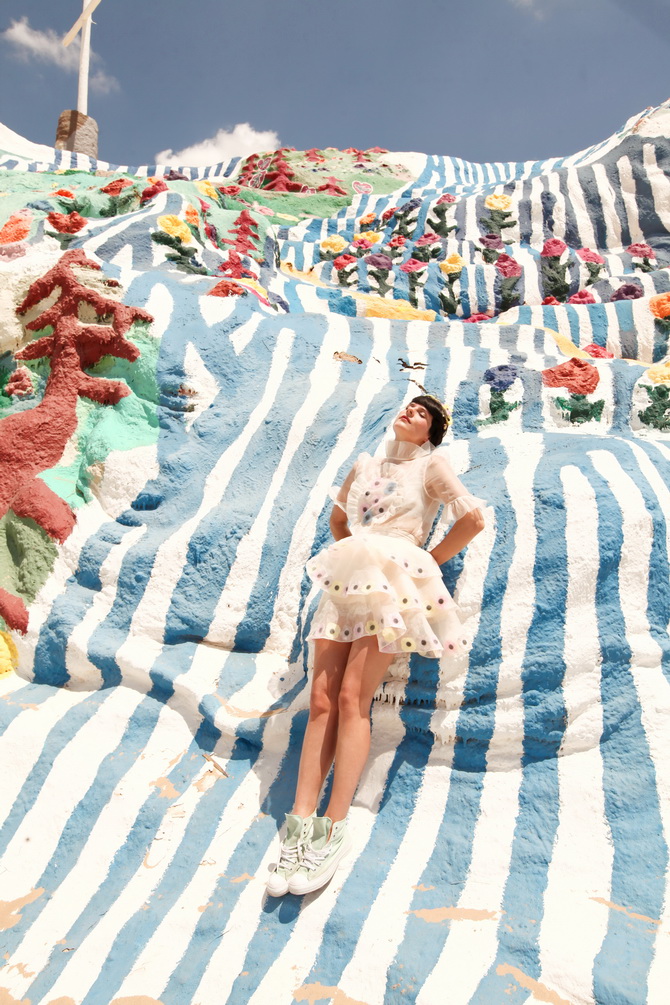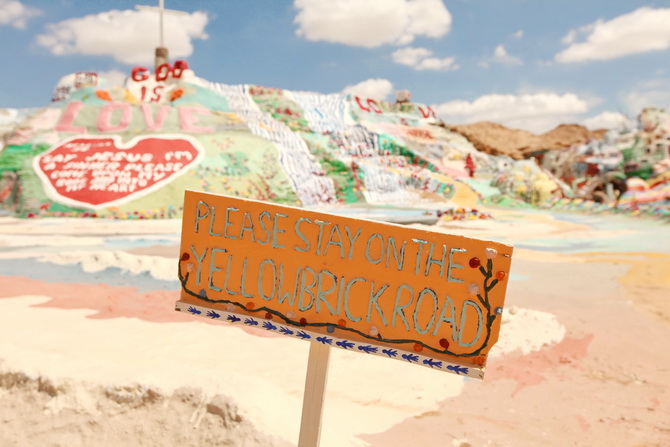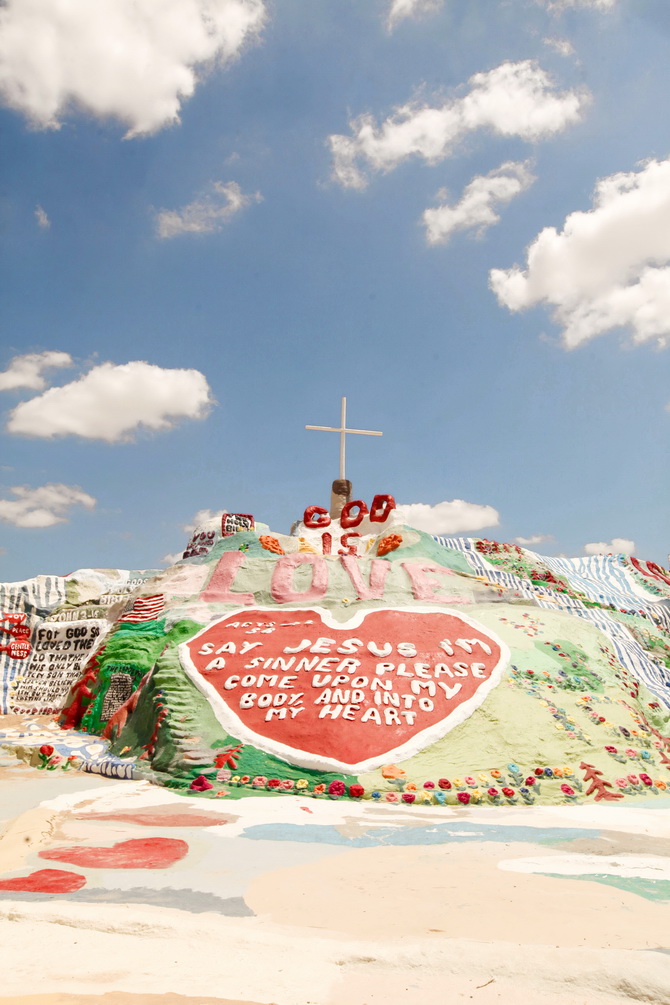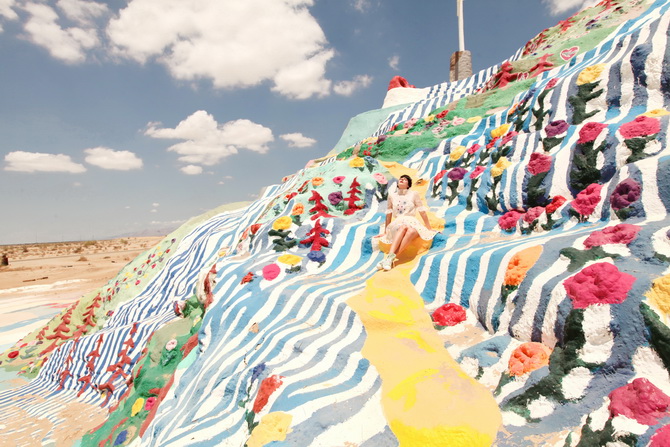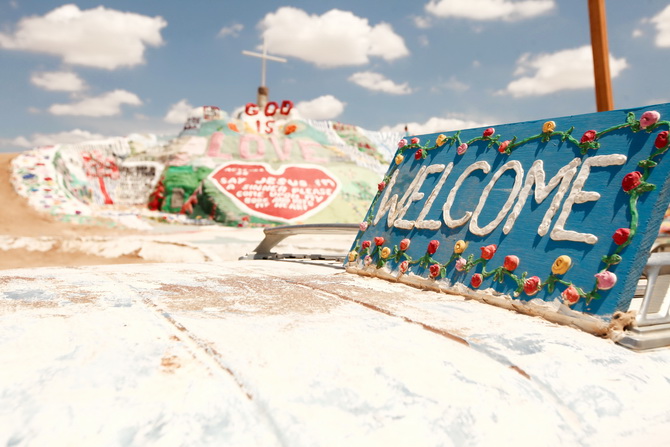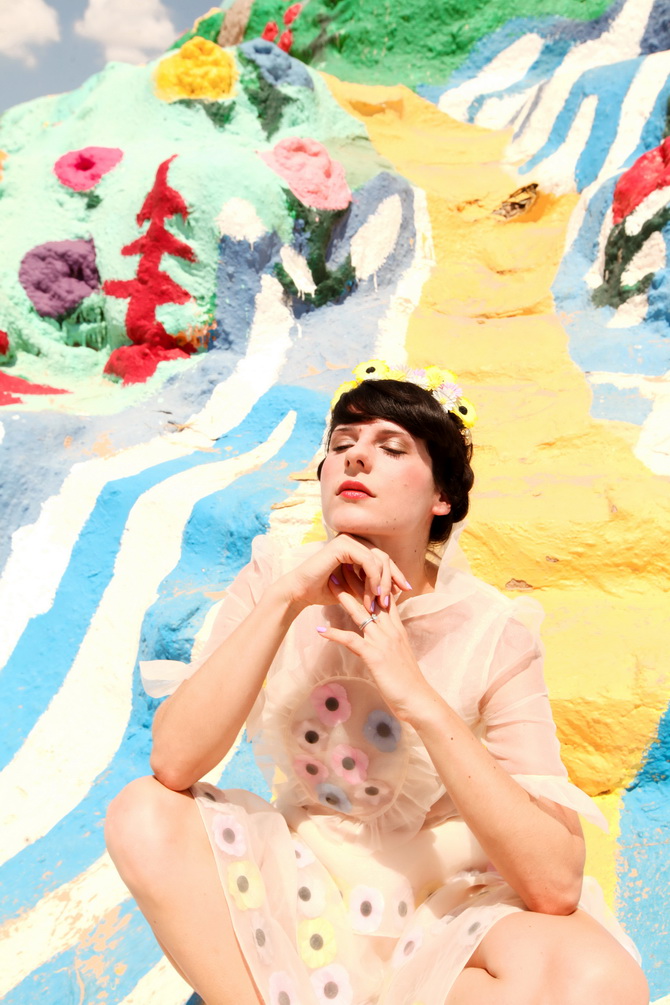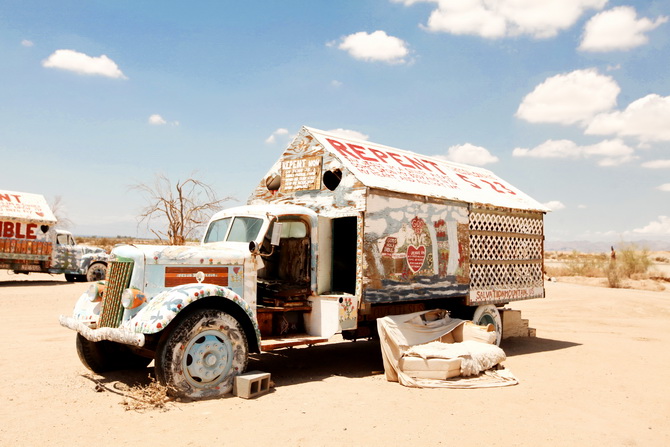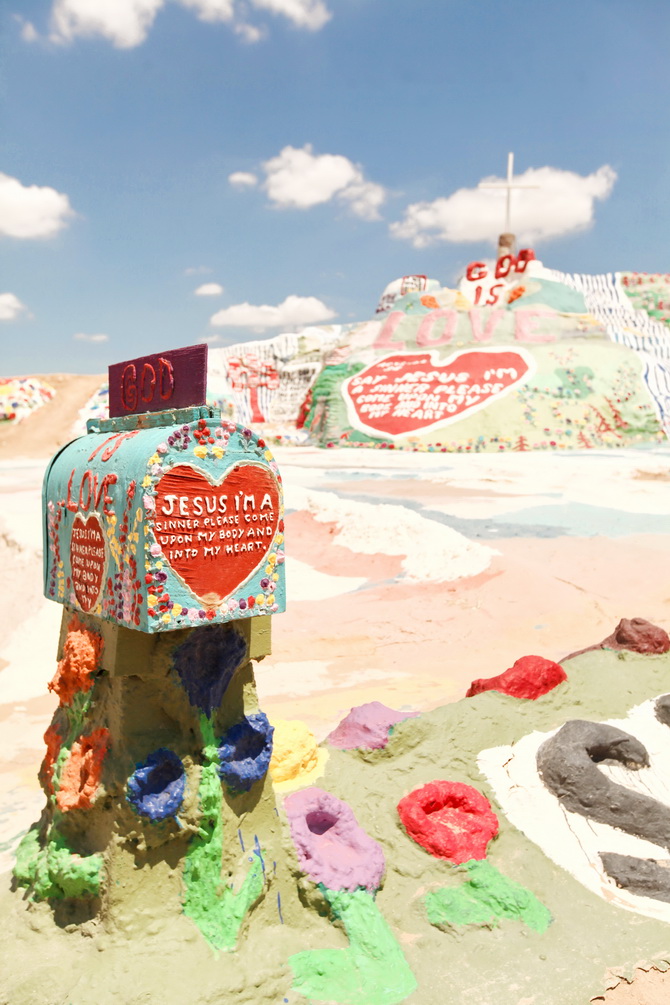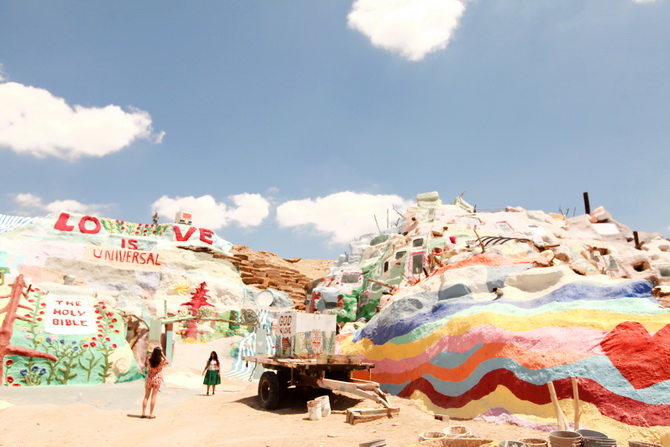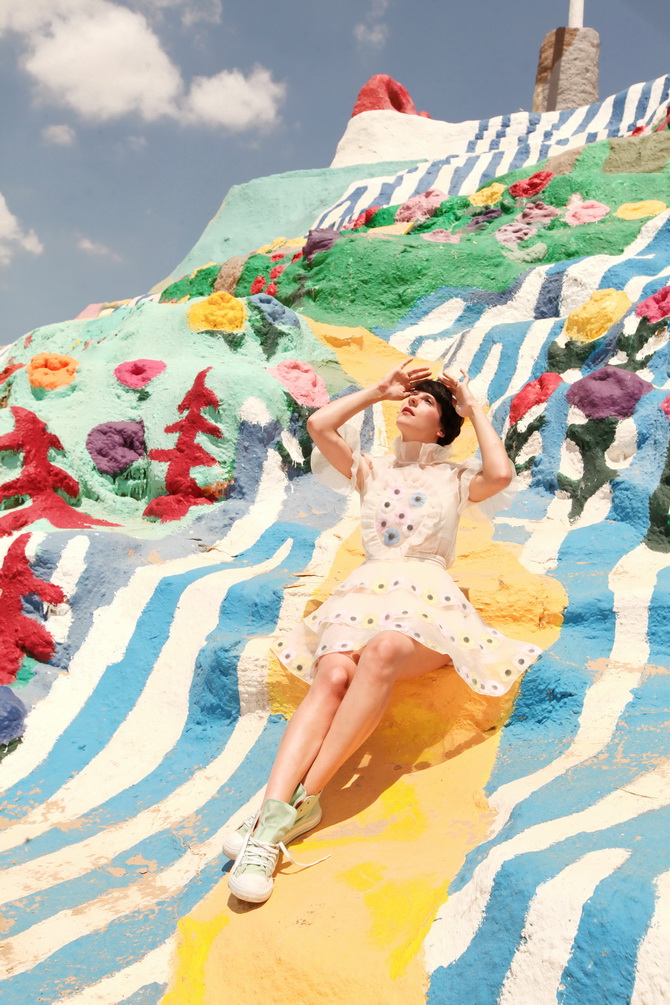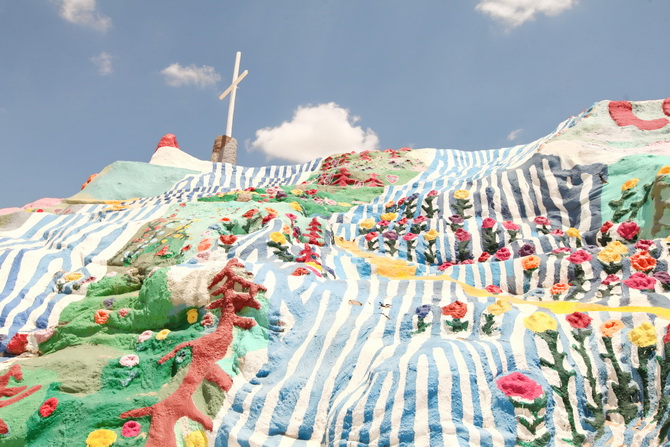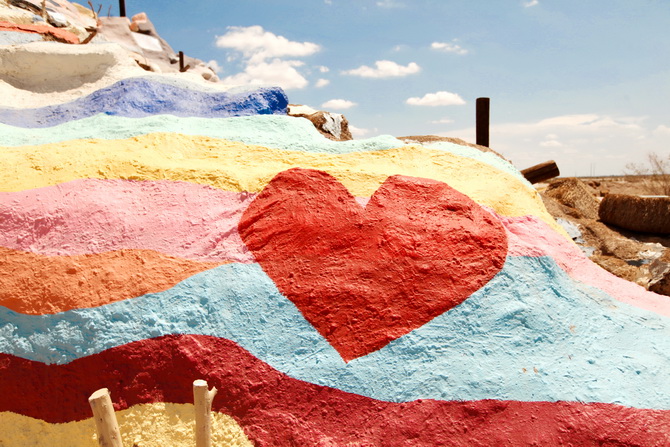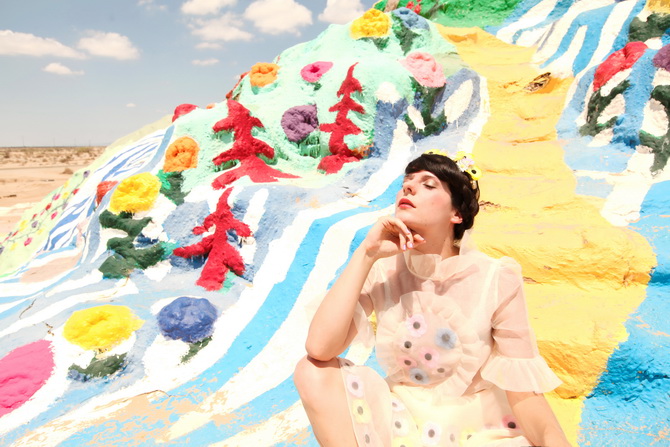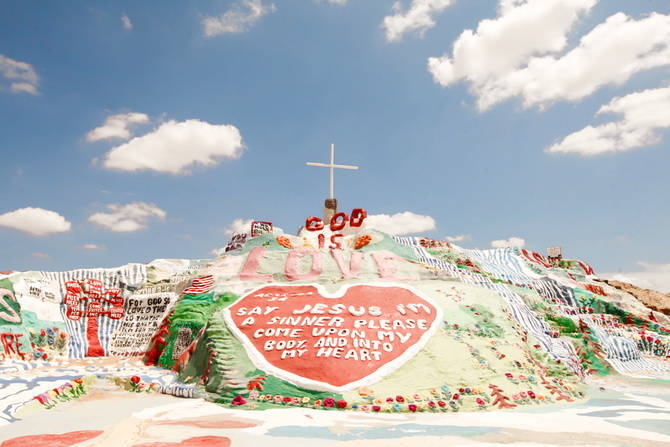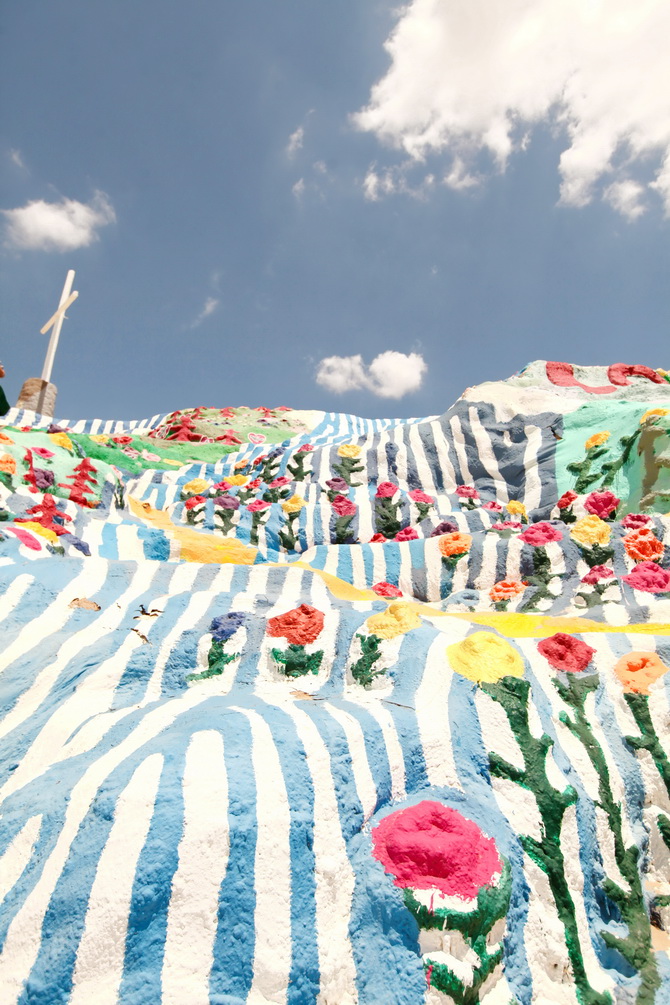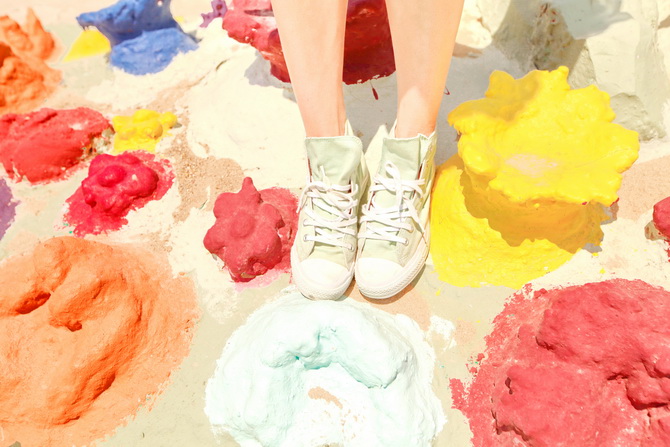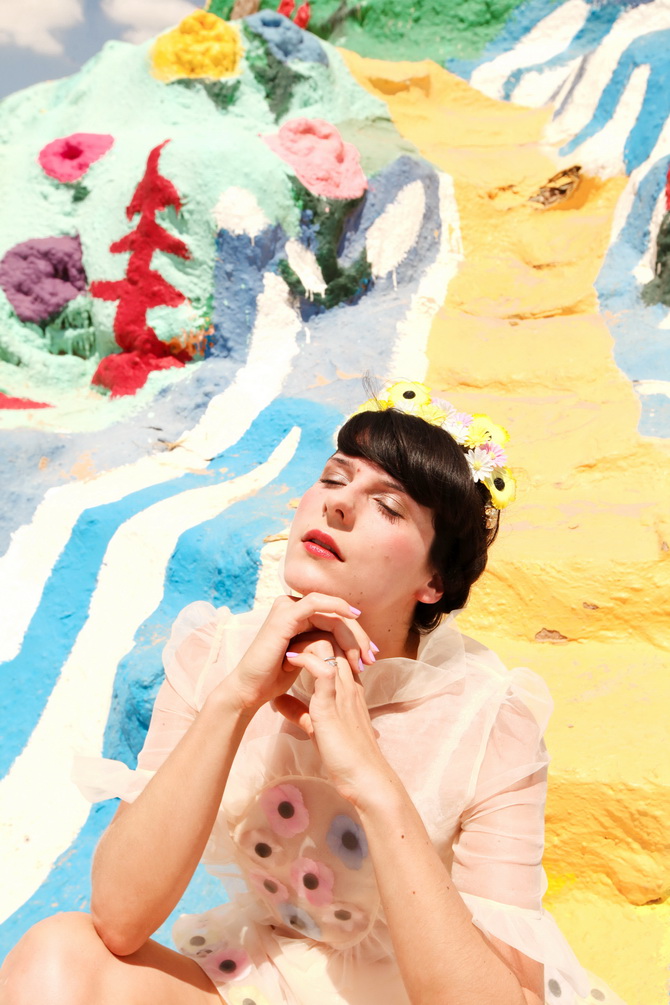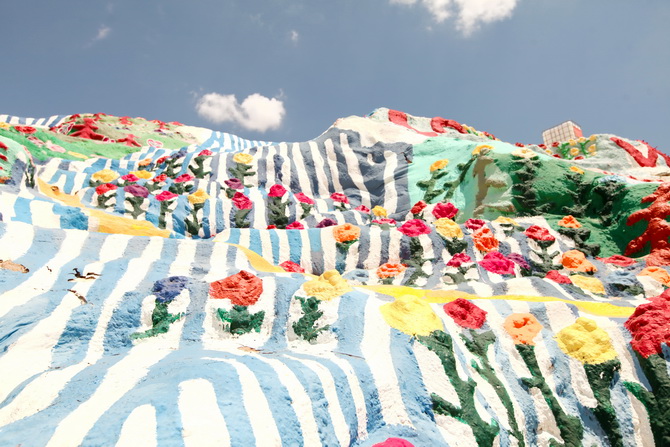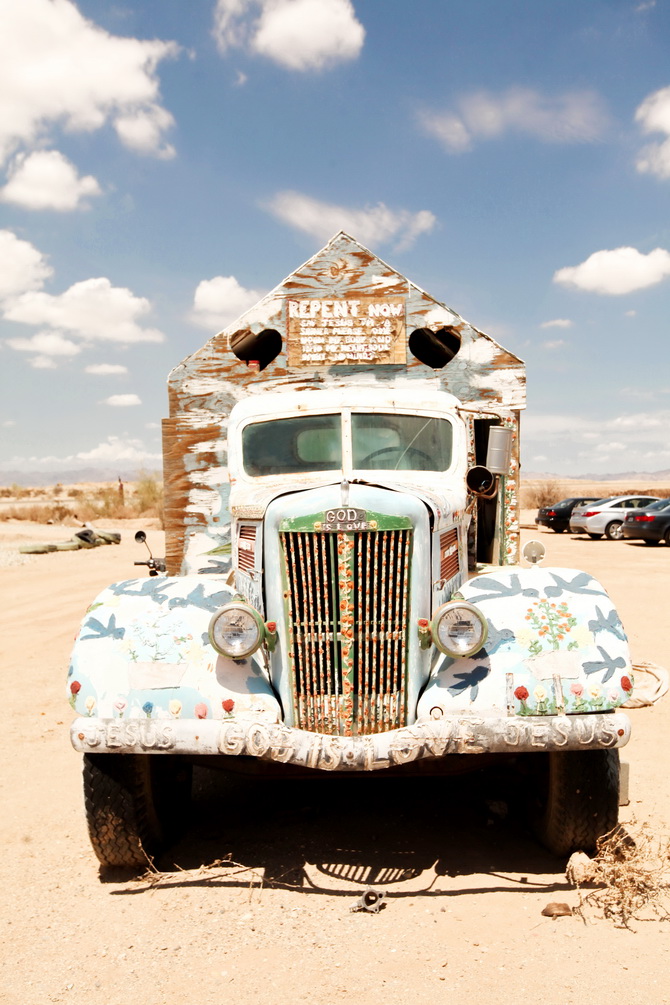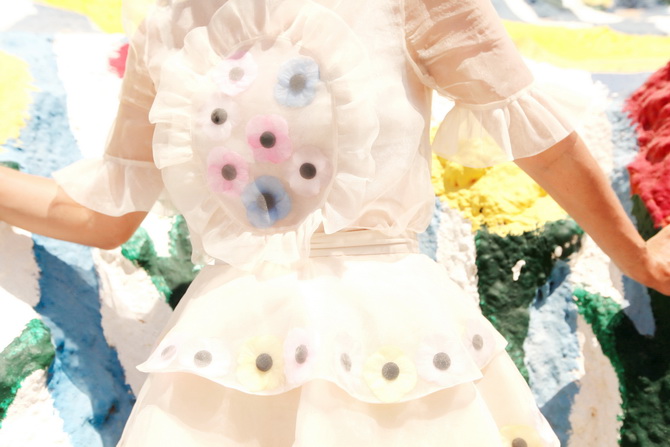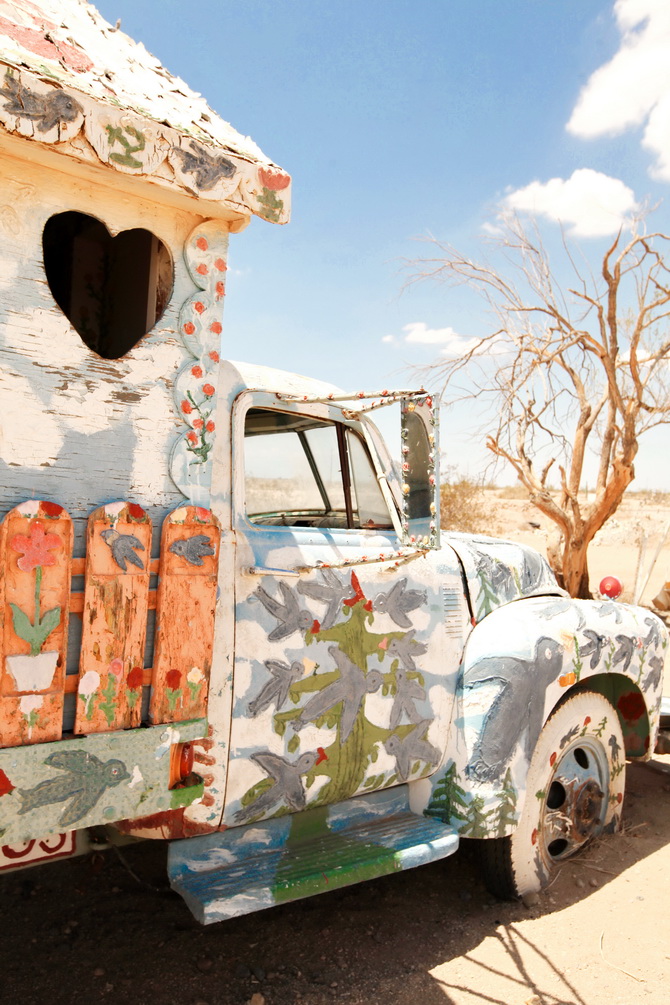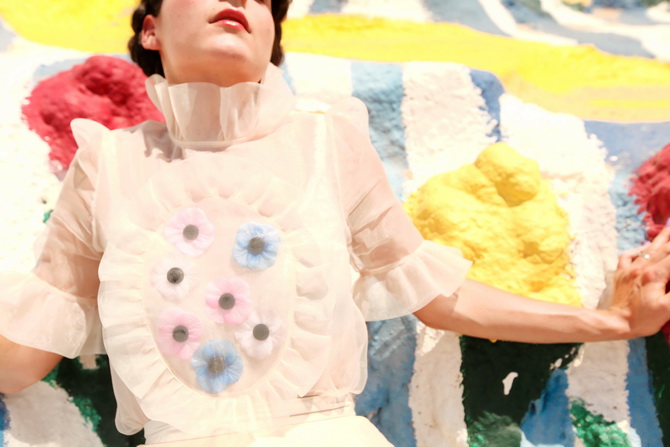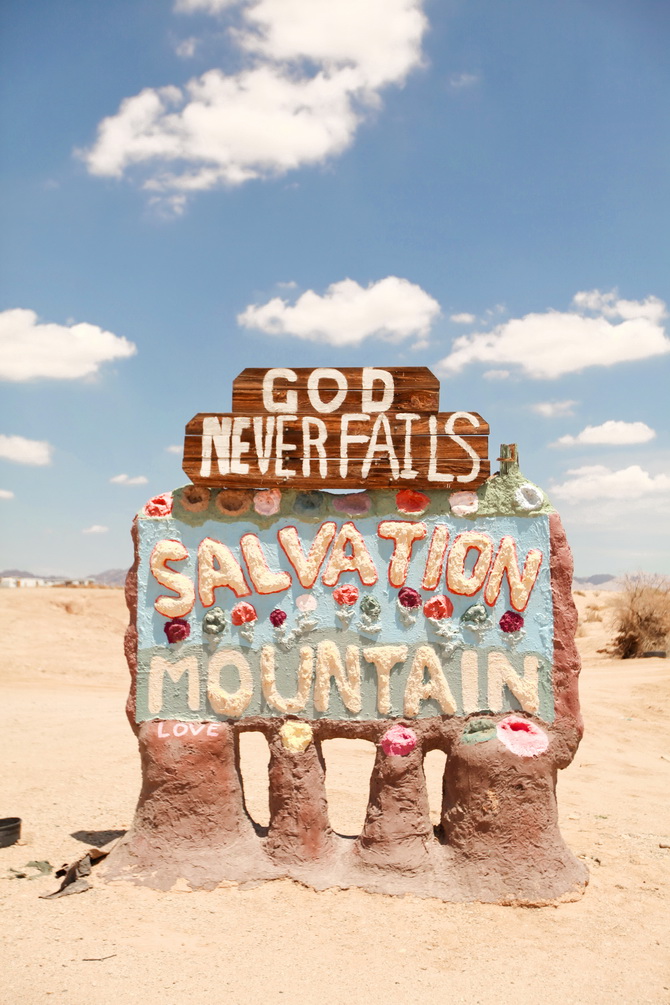 -
Blouse : Sretsis
Jupe / Skirt : Sretsis
Baskets / Sneakers : Converse
Couronne / Crown : Sretsis
-
-
-
-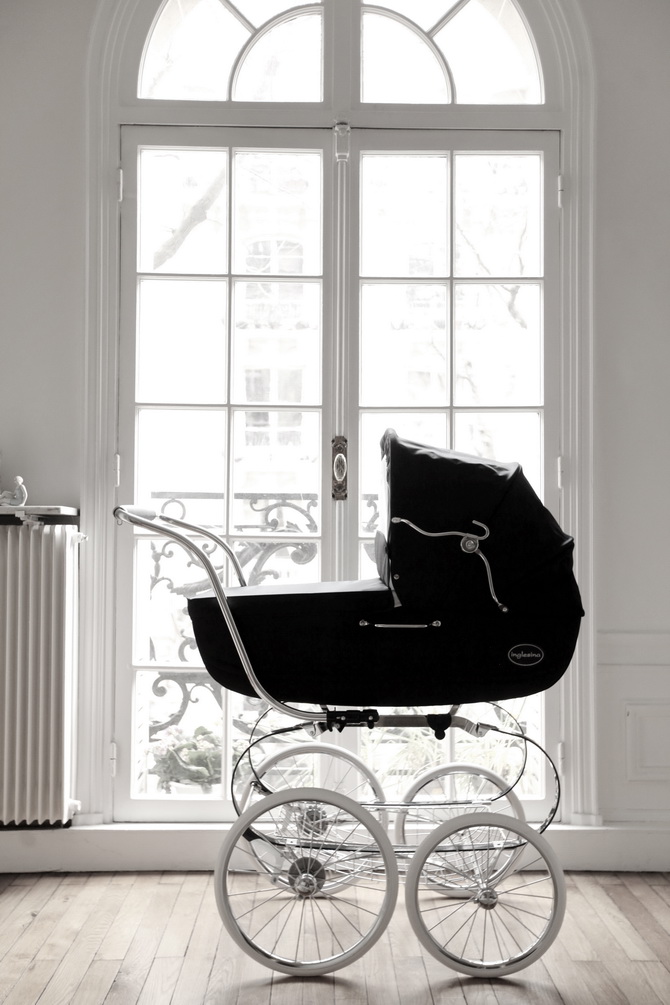 -
-
Et voilà, premier article dédié à bébé ! Il ne me reste plus que trois mois, et pour l'instant tout se passe bien, je suis très contente.
La date arrive finalement assez vite, et je commence tranquillement les préparations.
Le trousseau de naissance et les affaires pour la maison. Lit, table à langer, premiers vêtements … c'est fou le nombre de choses qu'il faut pour un si petit bébé !
La question de la poussette étant encore en attente, j'ai été ravie d'être contacté par Inglesina, une marque de puériculture de luxe.
Ils font de très jolies poussettes, et m'ont laissé en choisir une. Comme j'en rêvais depuis longtemps, j'ai posé mon choix sur le landau Classica. Le fantasme ultime de toute jeune maman !
J'imagine déjà balader bébé avec au jardin des Tuileries et dans les rues de Paris, comme le faisait ma propre maman quand je suis née.
Inglesina est une marque pas mal portée sur les tendances et la mode. J'ai justement souvent remarqué la Classica dans les pages de magazines tel que Vogue. Ce matin au défilé Chanel, un mannequin et son mignon petit bébé ont fait sensation avec le modèle Otutto à l'entrée du défilé Chanel !
Je vous laisse découvrir la vidéo dans cet article.
Et pour toutes les curieuses qui m'ont demandé une photo de mon petit bidon ( qui s'avère plutôt gros ), vœux exaucés !
-
-
♫ ♪ The Mike Curb Congregation - When You Wish Upon A Star
-
-
So, this is the first article dedicated to my baby ! I only have three months left now, and everything has been great so far, I feel very happy!
The due date is getting closer, and I start to get all the baby stuff I need. Bed, changing table, first clothes … it's crazy the amount of things you need for such a tiny baby !
As the question of the stroller is still pending, I was thrilled to be contacted by Inglesina, a luxury nursery brand.
The brand makes some very pretty strollers, and let me choose one. As I dreamed of it for a long time, I chose the Classica pram, which is the fantasy of every young moms !
I already see myself strolling around with my baby in the jardin des Tuileries and in the streets of Paris, just like my own mom did when I was born !
Inglesina is very focused on trends and fashion. I spotted the Classica pram a few times in magazines such as Vogue. This morning, a model and her tiny baby in the Otutto stroller didn't go unnoticed at the Chanel show!
You can have a look at the video in this article.
And for all of you who asked me about seeing my little baby bump ( which is pretty big actually ), there you go !
-
-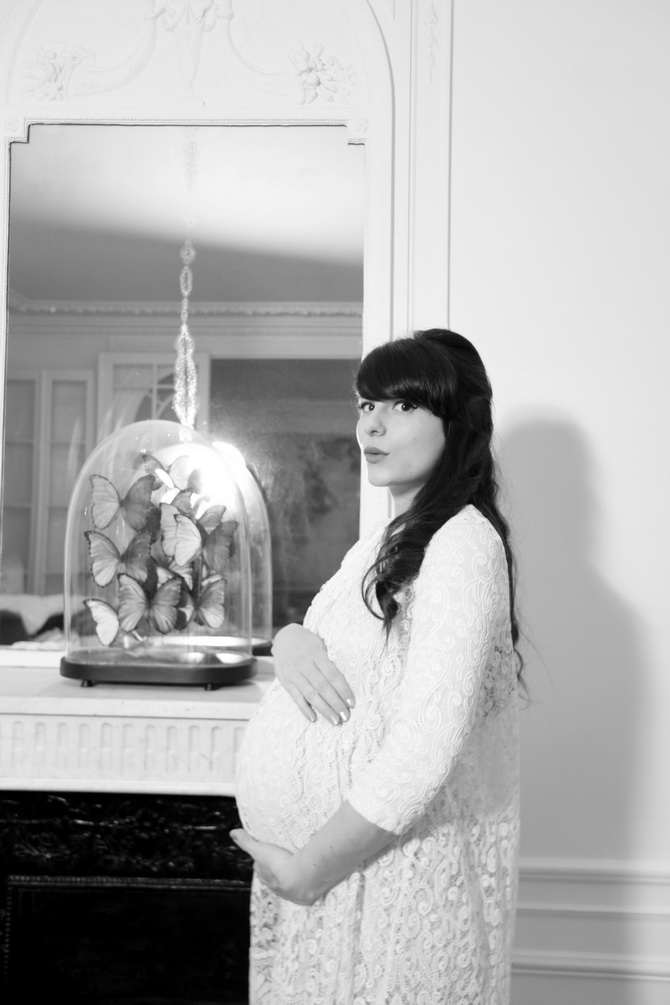 Robe H&M
-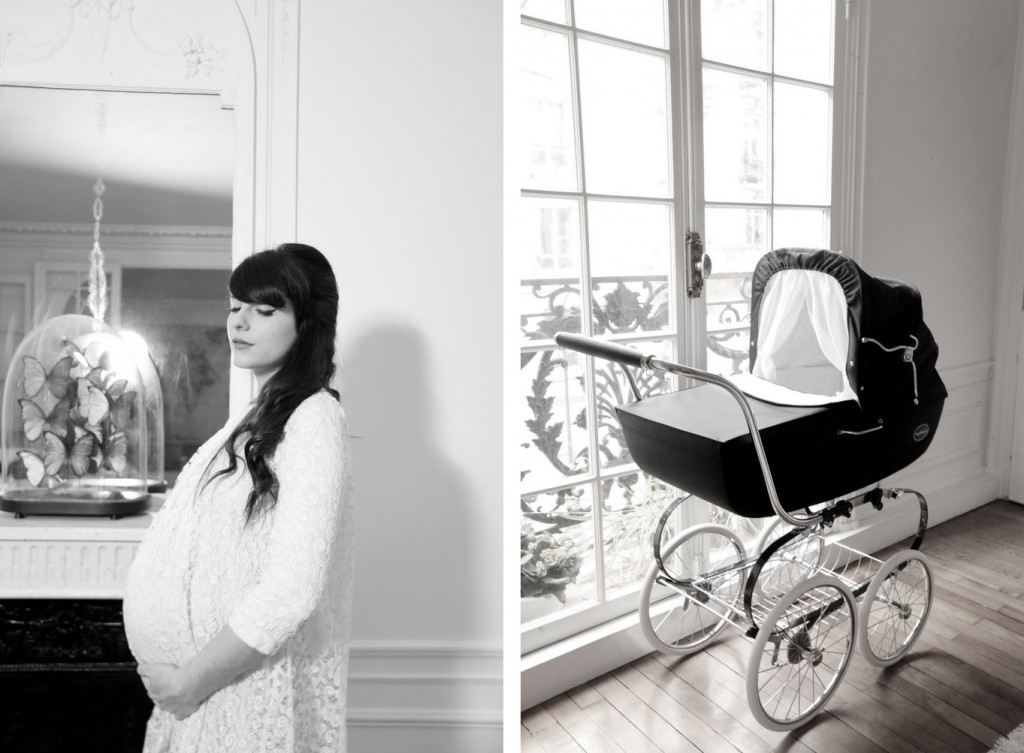 Landau Inglesina Classica
-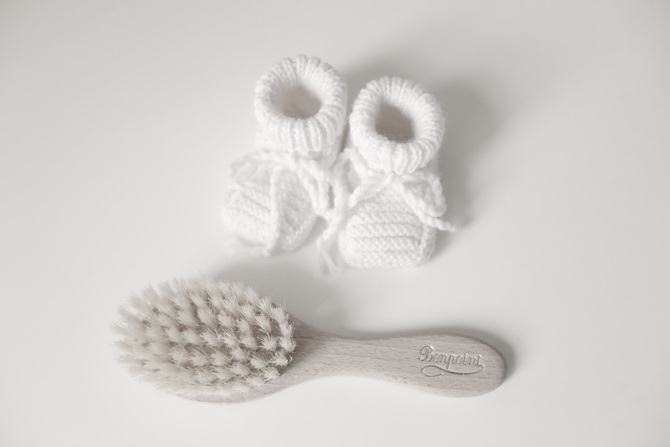 Brosse / Brush : Bonpoint
-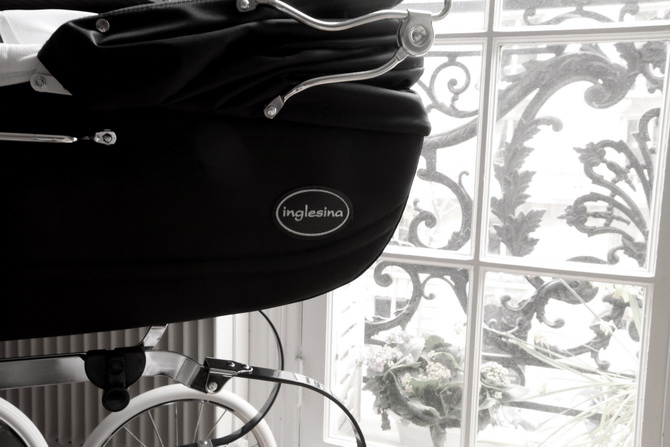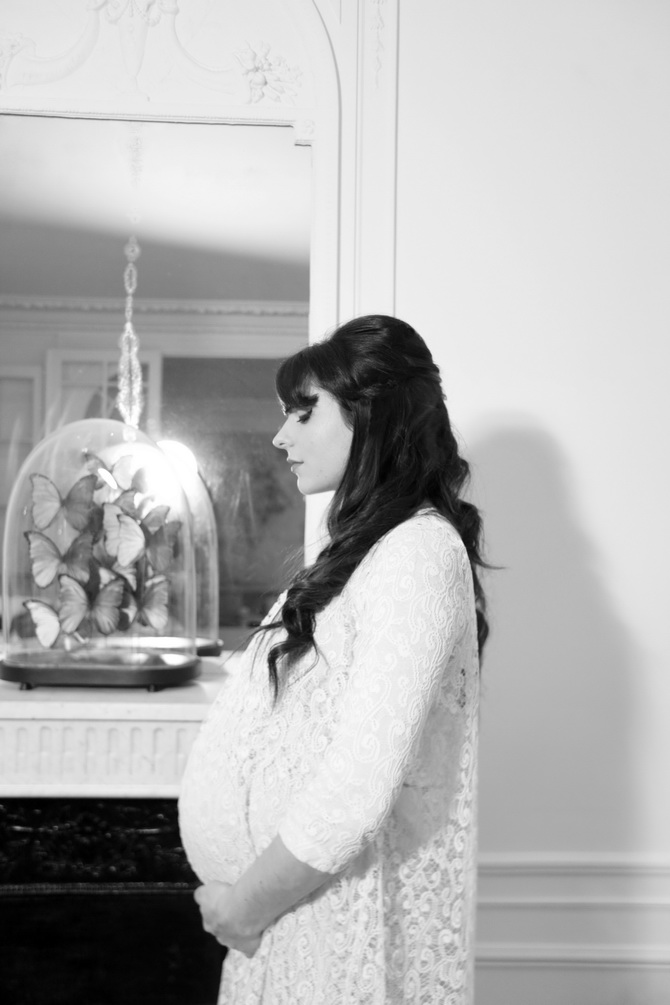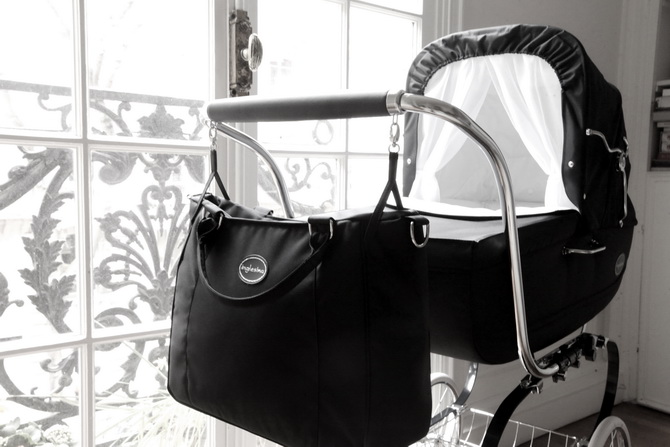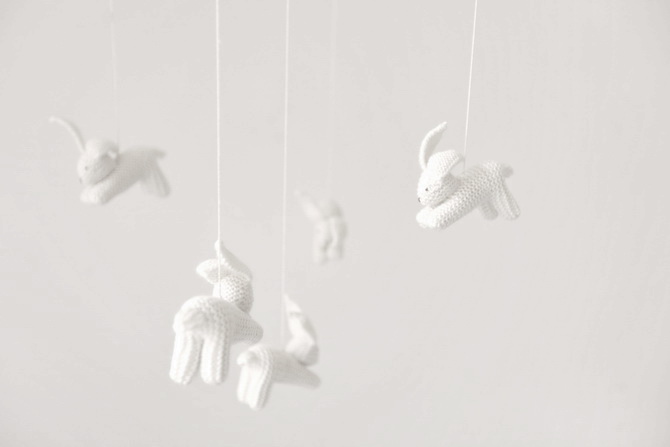 Mobile : Etsy
-
-
-
-
-
-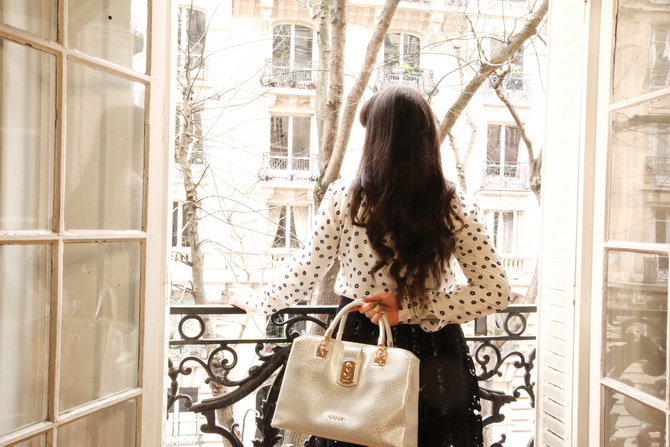 -
-
♫ ♪ Tops – Evening
-
-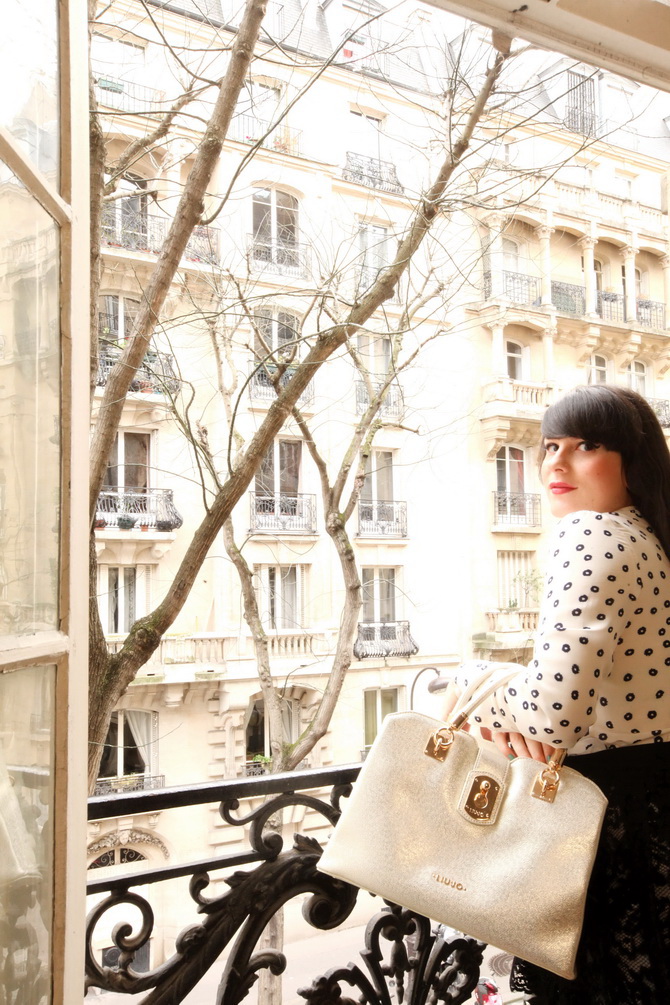 Mon nouveau sac sur le balcon, offert par Liu Jo.
Les températures se sont adoucies et le temps est si changeant à Paris ces temps-ci que j'aime mettre parfois le nez dehors du haut de ma fenêtre. Respirer l'air frais, admirer les jolies façades des immeubles Haussmannien, et observer les gens passer !
Wearing my new bag on the balcony, a present from Liu Jo.
It's getting a little bit warmer these days in Paris, and the weather is so unpredictable that I just like to open my windows and breathe the fresh air, admire the pretty haussmannian buildings, and look at the people passing by !
-
-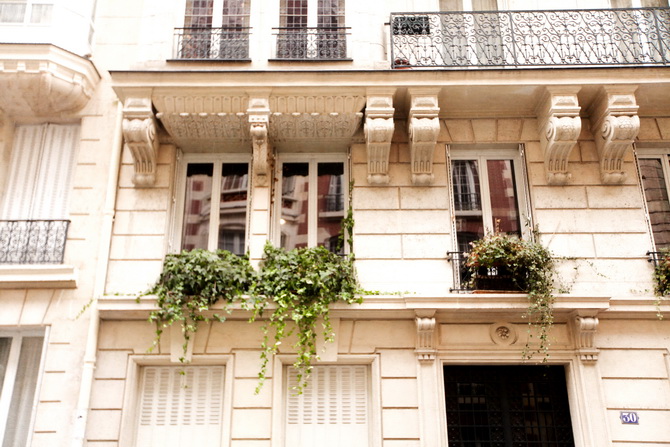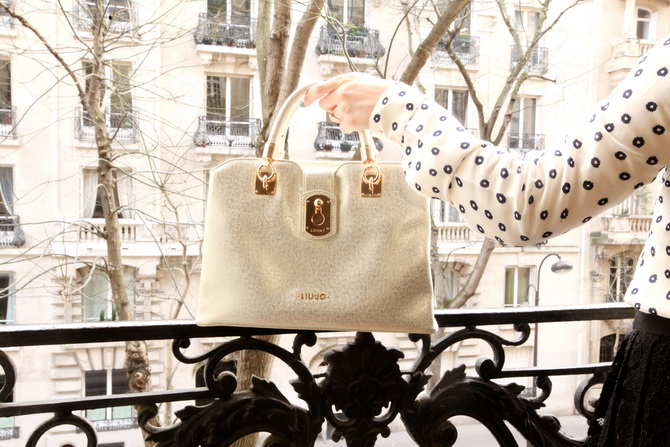 J'en profites pour vous rappeler l'événement #MyLiuJoBagInParis qui aura lieu le 12 Mars. Inscriptions ici !
-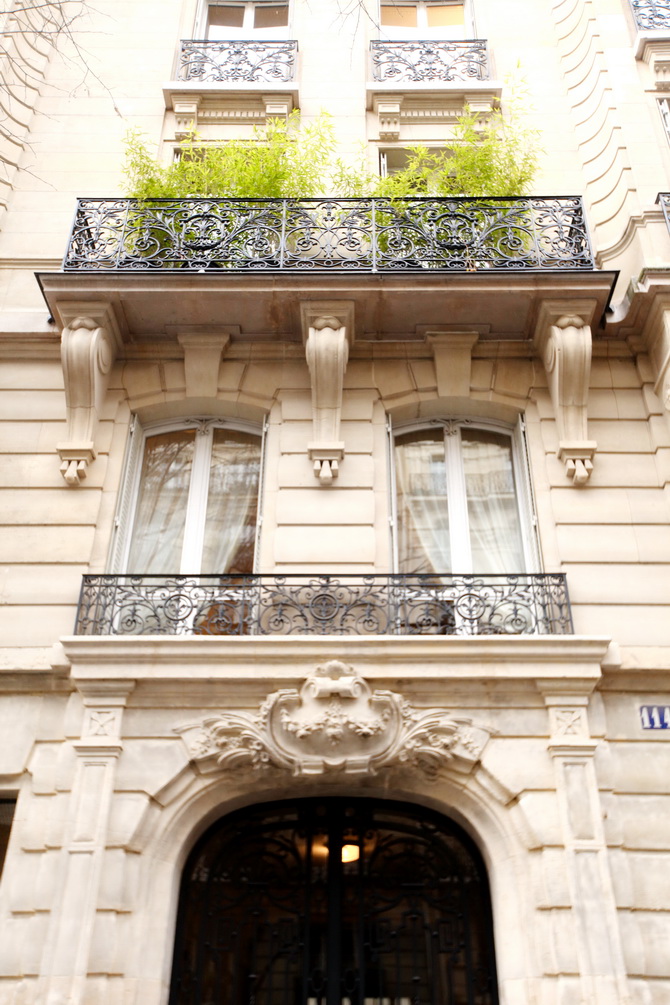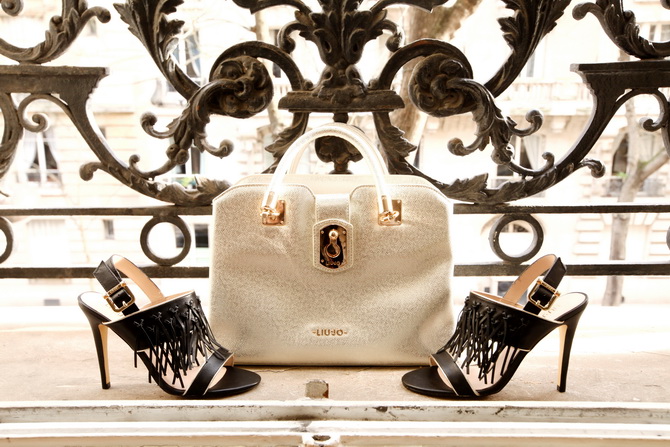 Sac et Chaussures / Bag and shoes: Liu Jo
-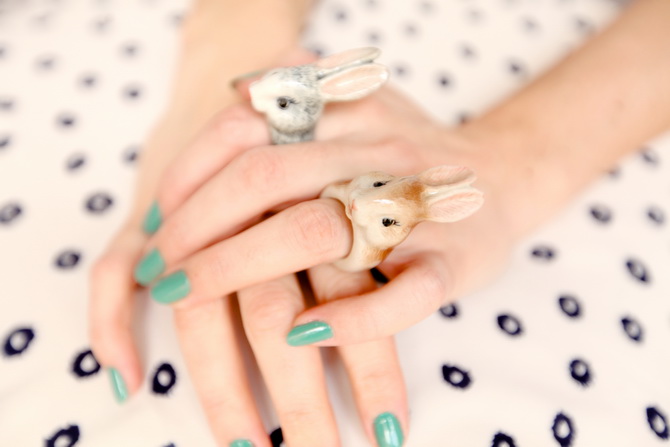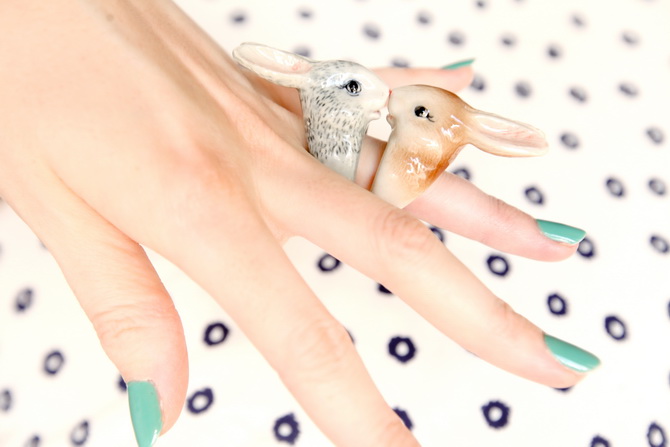 C'est Pâques dans un mois, et qui dit Pâques dit lapin ! Quel mignon petit couple n'est-ce pas ? Bagues lapin Nach Bijoux.
 It's Easter in one month, and who says Easter says … bunnies ! What a cute couple isn't it ? Bunny rings from Nach Bijoux.
-
La fashion week a débuté à Paris. Ladurée a réalisé un très joli coffret avec Emilio Pucci. Etant fan du célèbre imprimé Capri, cette collaboration ne pouvait que me plaire !
Fashion week has started in Paris. Ladurée teamed up with Emilio Pucci to create a special box of macarons. As a fan of the famous Capri print, I could only love it !
-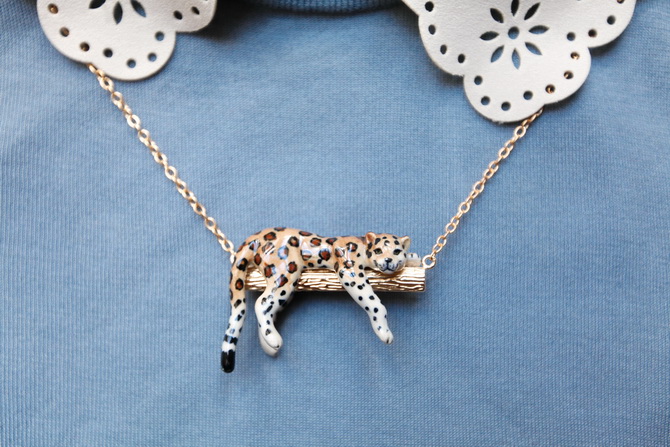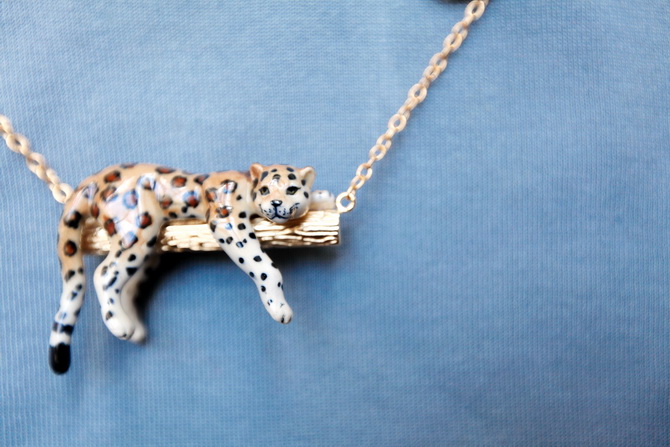 Et enfin, un magnifique collier léopard de chez Nach Bijoux. Vous l'aurez compris j'adore cette marque. Les créatrices sont super imaginatives, et moi qui adore les animaux, je prends beaucoup de plaisir à accessoiriser ma garde robe d'un joli bestiaire !
And finally, an amazing necklace from Nach Bijoux. You probably get it, I really love this jewelery brand. The designers are extremely imaginative, and as an animals lover, it's a lot of fun for me to accessorize my wardrobe with all these cute little creatures !
-
-
-