-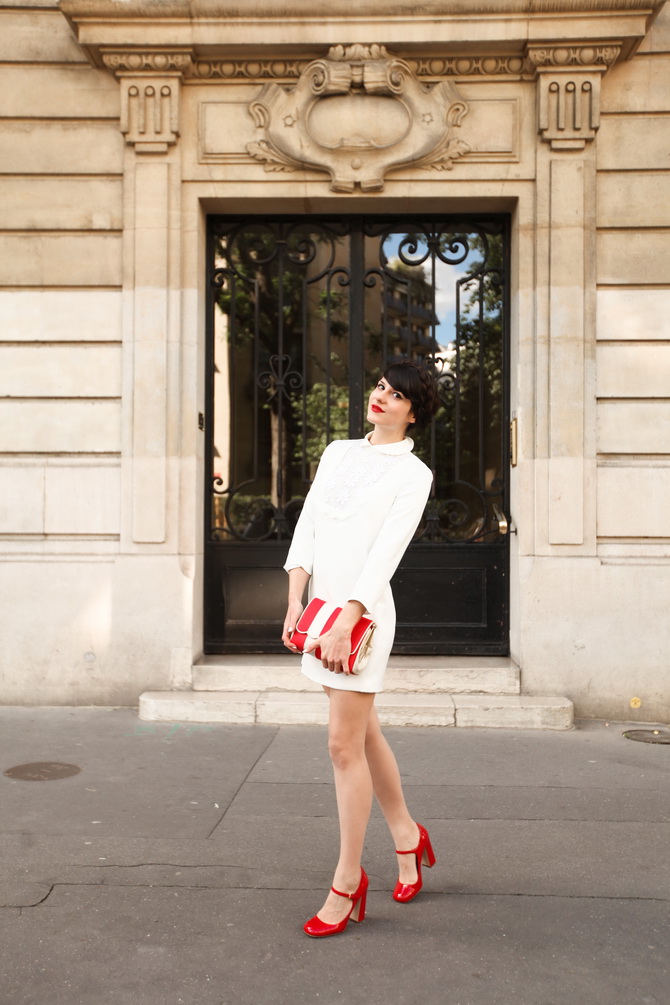 -
-
Ma collection de sacs Charlotte Olympia se complète, et j'ai récemment accueilli un petit nouveau: une pochette qui reprend les tissus rayés que l'on peut voir en bord de mer.
Avec, je me sens déjà en vacances prenant le soleil allongée sur un transat !
Trouvé chez Avenue K, j'ai tout de suite craqué dessus, tant elle me fait penser à la couverture du Vogue Américain de Juillet 1939 !
Mais comme il va falloir encore attendre quelques semaines avant de me retrouver pieds nus dans le sable, j'ai opté pour une petite robe blanche et mes talons miu miu rouges ( trouvés chez Vestiaire Collective ) qui s'accordent parfaitement avec le sac et apportent un peu d'été dans les rue de Paris.
-
-
♫ ♪ Annette Hanshaw – I've got a feeling I'm falling
-
-
My Charlotte Olympia bags collection is growing. I welcomed a brand new one recently: a very cute pouch with seaside fabric inspired print.
When I wear it, it almost feels like I'm lying on a long chair getting a nice tan in the sun.
It comes from Avenue K, and I instantly fell in love with it, as it reminds me an American Vogue cover from July 1939 !
But as I'll have to wait a little longer before walking bare feet in the sand, I went for a cute little white dress and my red miu miu heels ( found on Vestiaire Collective ), perfectly matching with the bag, and bringing a summer feel to a Parisian background.
-
-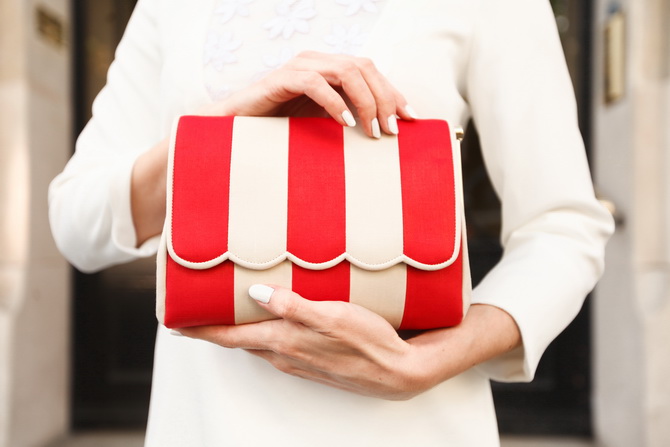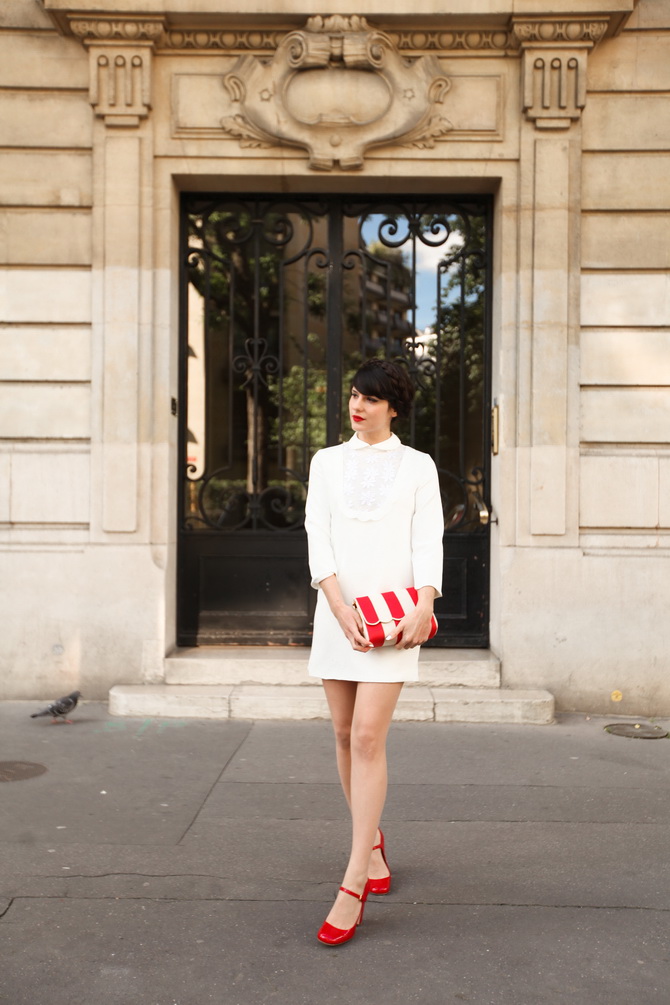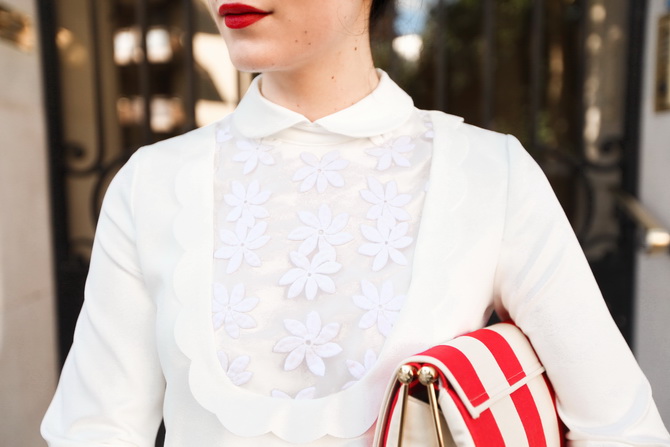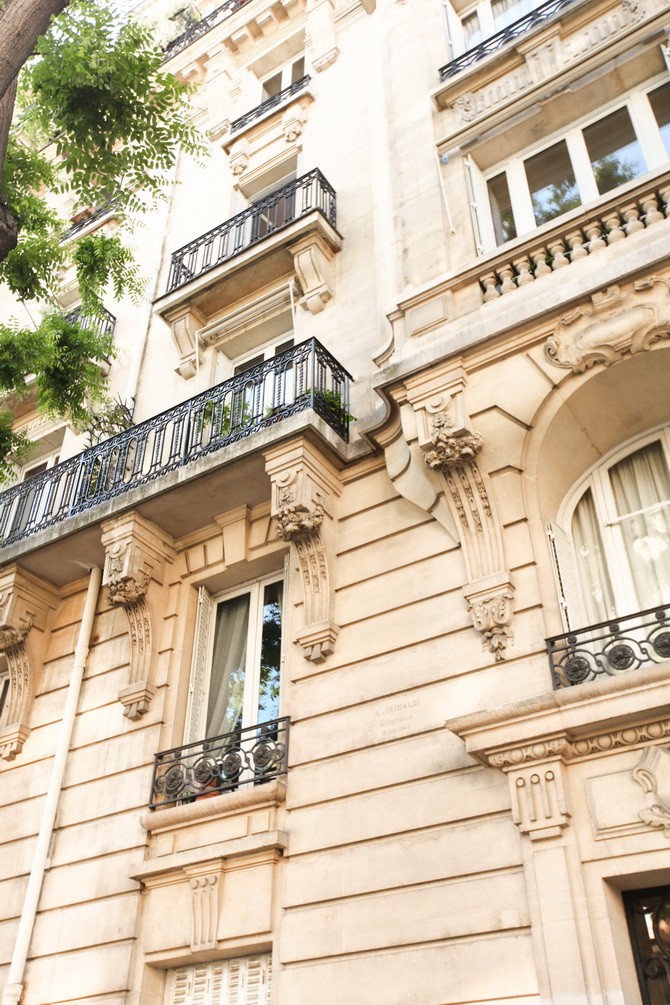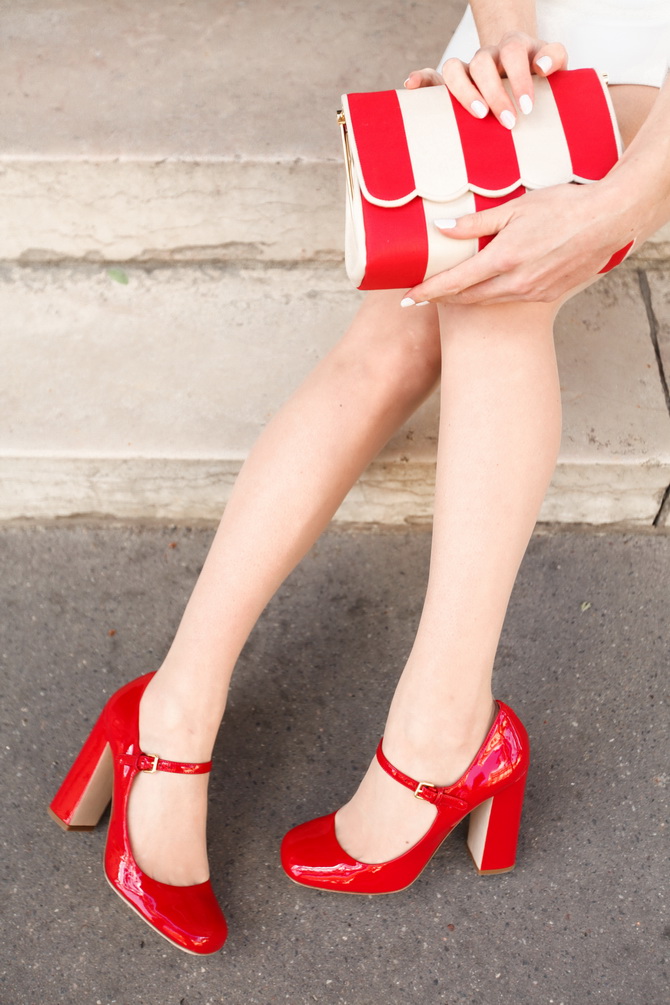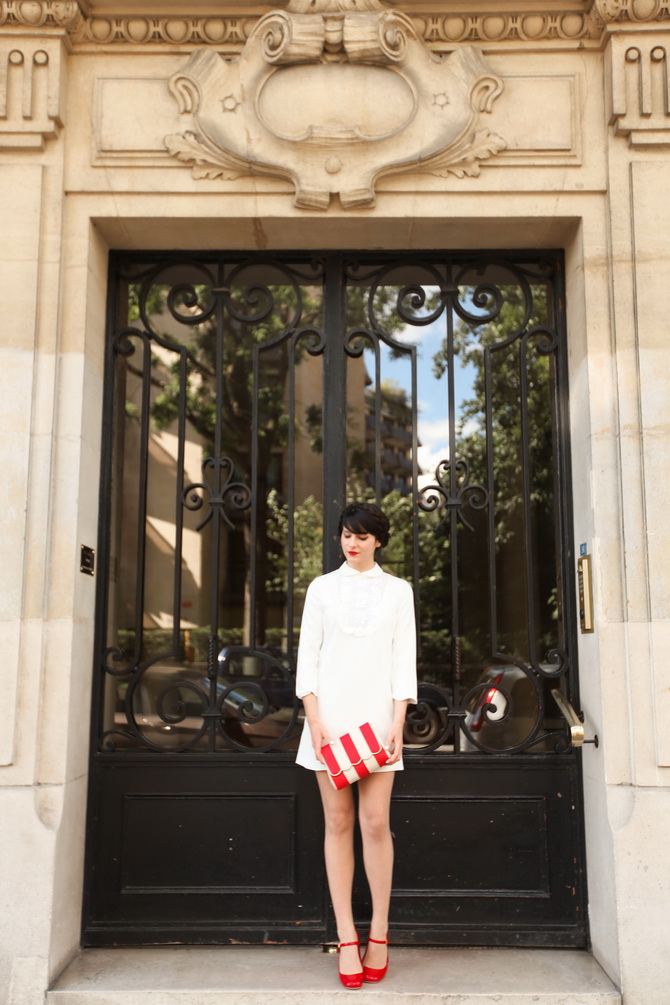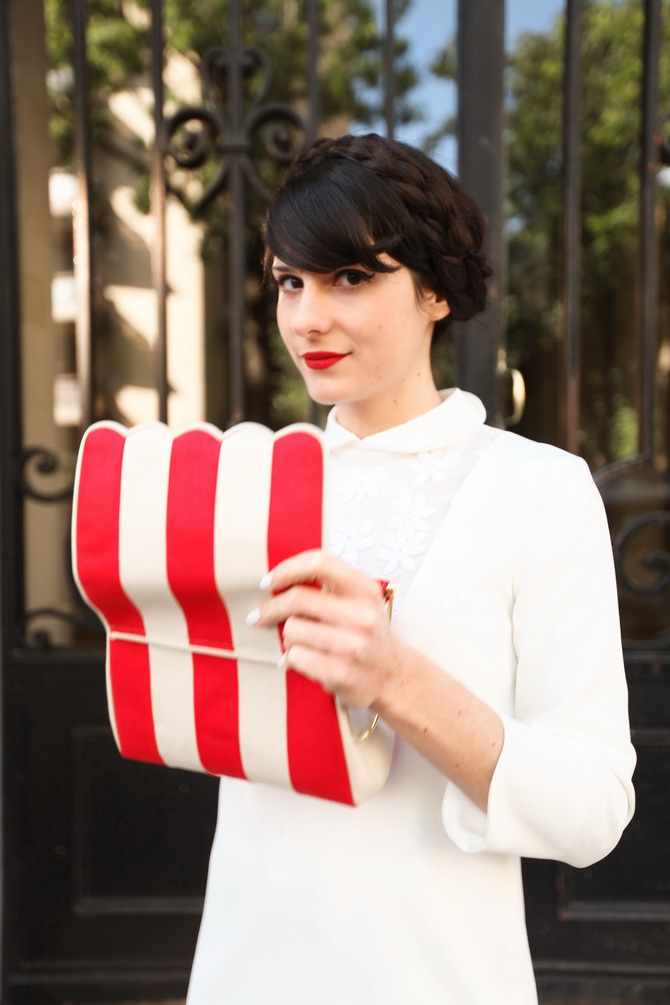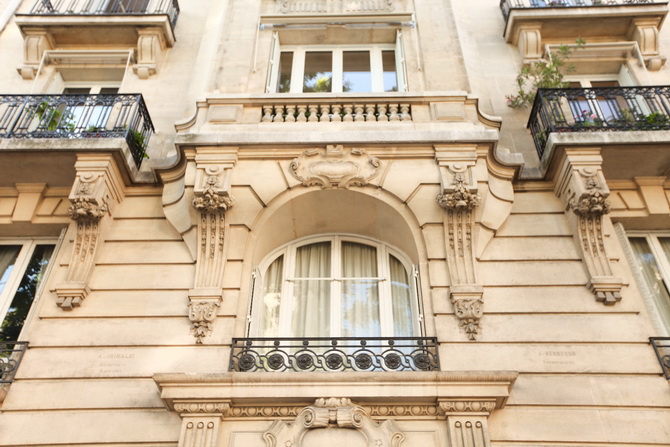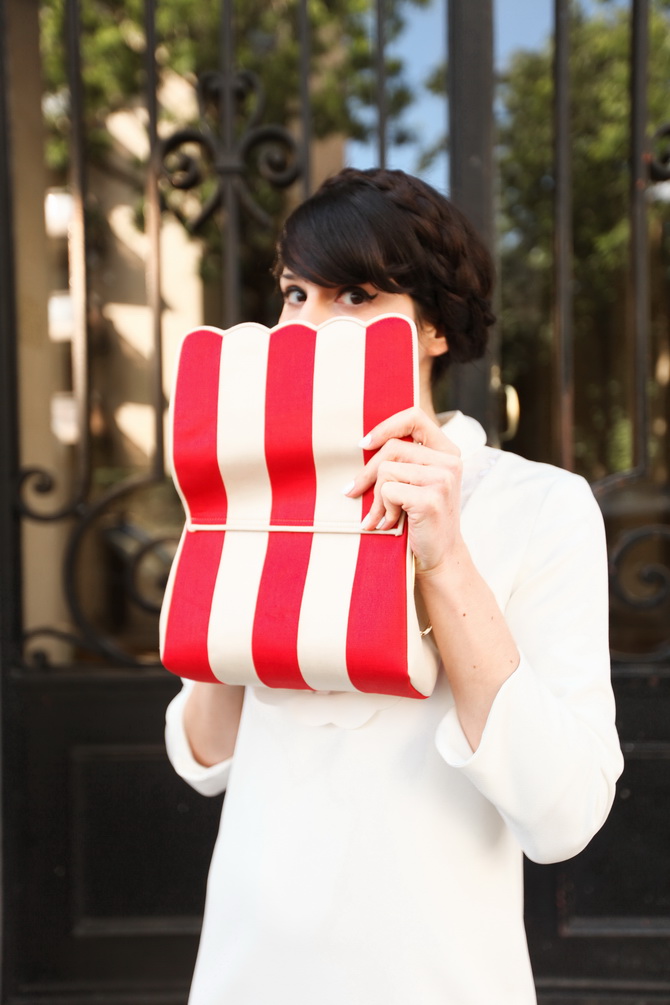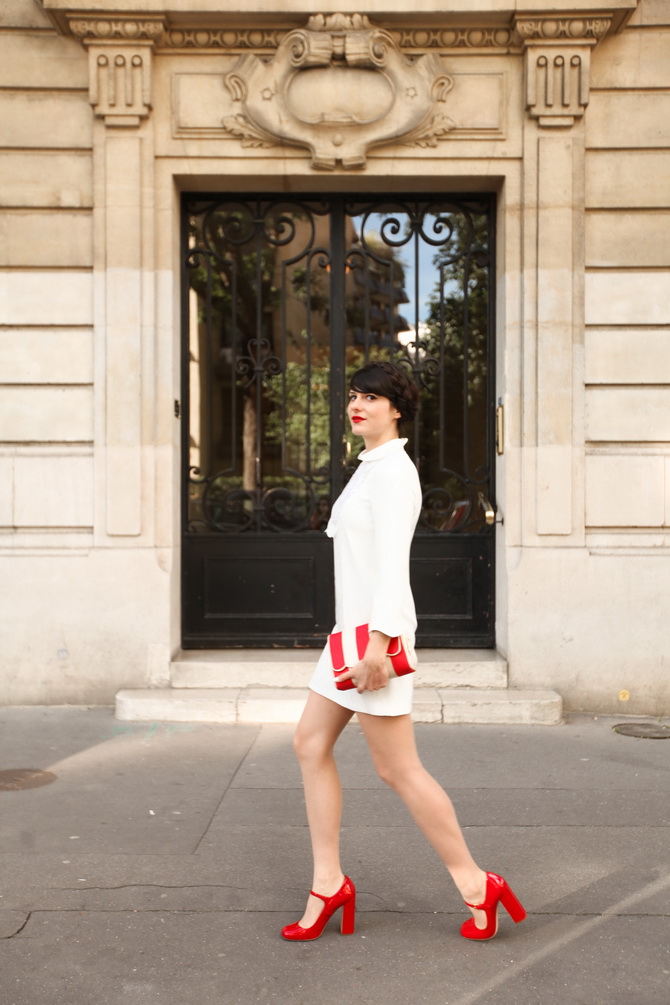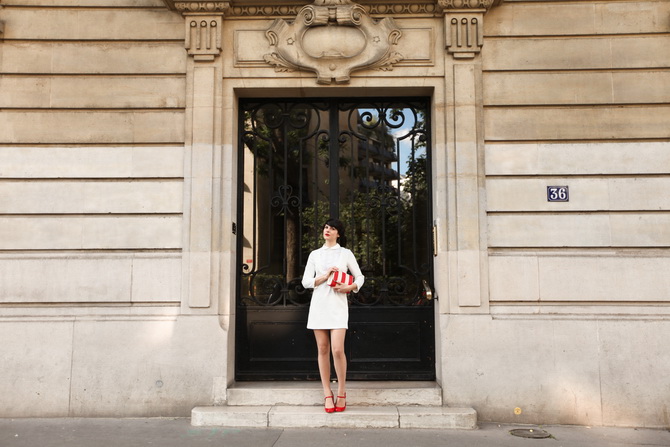 -
Robe / Dress: Dahlia
Sac / Bag : Charlotte Olympia via Avenue K
Chaussures / Shoes : miu miu via Vestiaire Collective
Rouge à lèvres : The Cherry Blossom Girl x Galeries Lafayette
-
-
-
-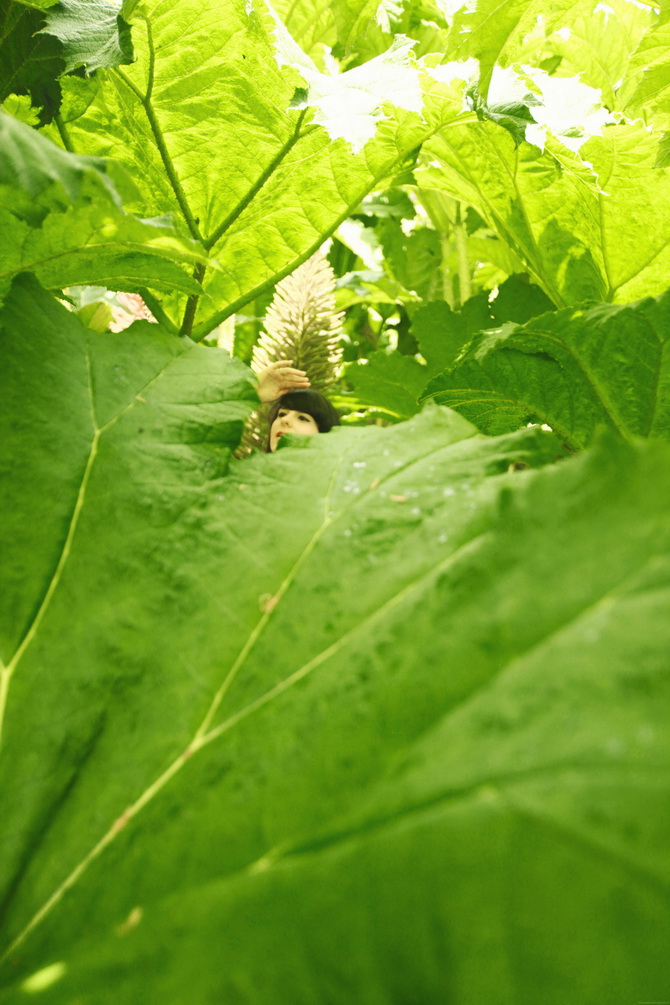 -
-
C'est mon dernier article sur la Cornouailles.
Un autre endroit que j'ai adoré: les jardins de Trebah.
Je me suis un peu attardée dans la fôret de Gunnera. Une plante dotée de feuilles surdimensionnées !
Quand on se met en dessous, on a l'impression d'être une Alice in Wonderland après avoir bu la boisson qui fait rapetisser ( ou un personnage de Chéri j'ai rétréci les gosses ).
L'effet est super drôle, surtout pour les enfants qui ont l'air encore plus petits !
-
-
-
-
My final article from Cornwall.
Another place that I really liked: Trebah gardens.
I stayed for a little while in the Gunnera forest. A plant with huge leaves !
When you walk under them, it feels just like Alice in Wonderland after she shranked ( or a character in Honey I shrunk the kids ).
The feeling is really funny, and even more for children who look even smaller !
-
-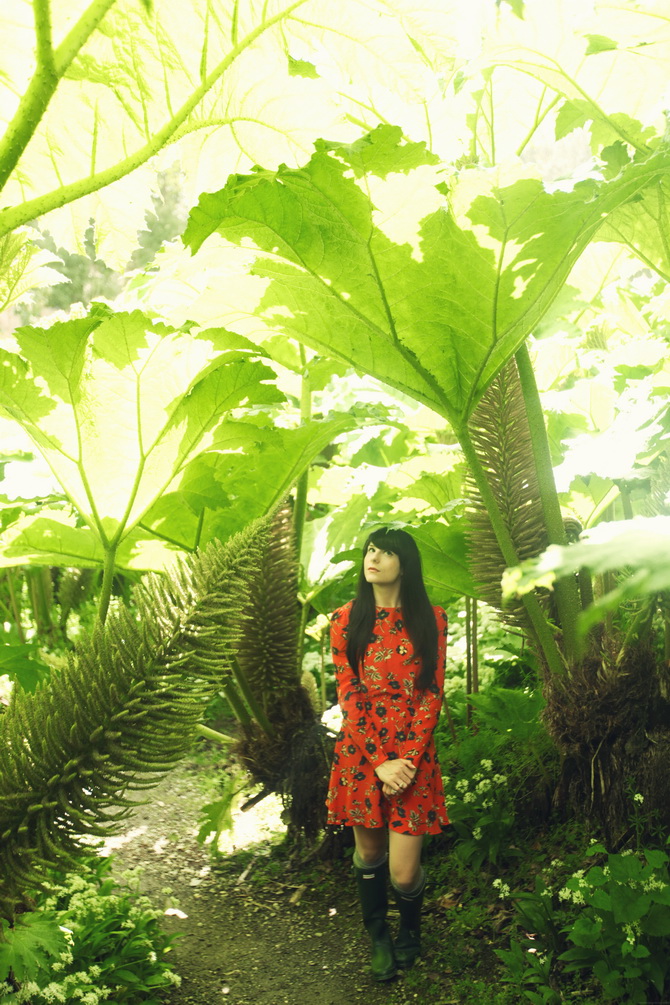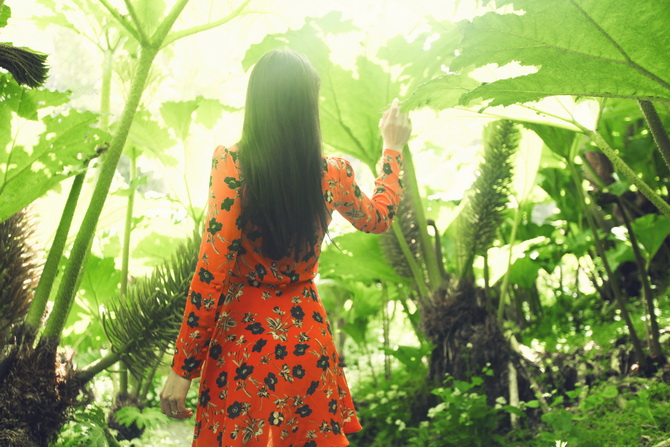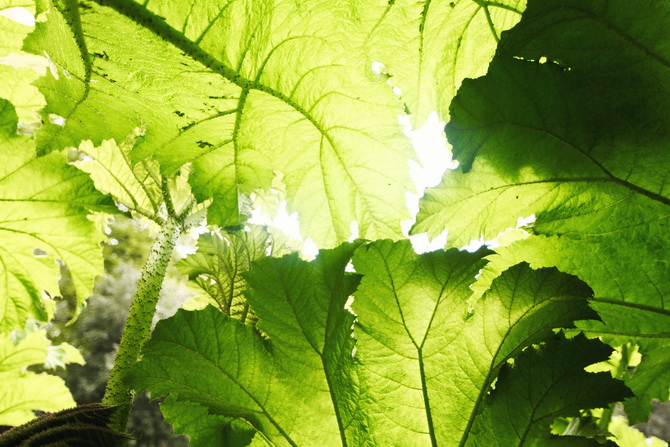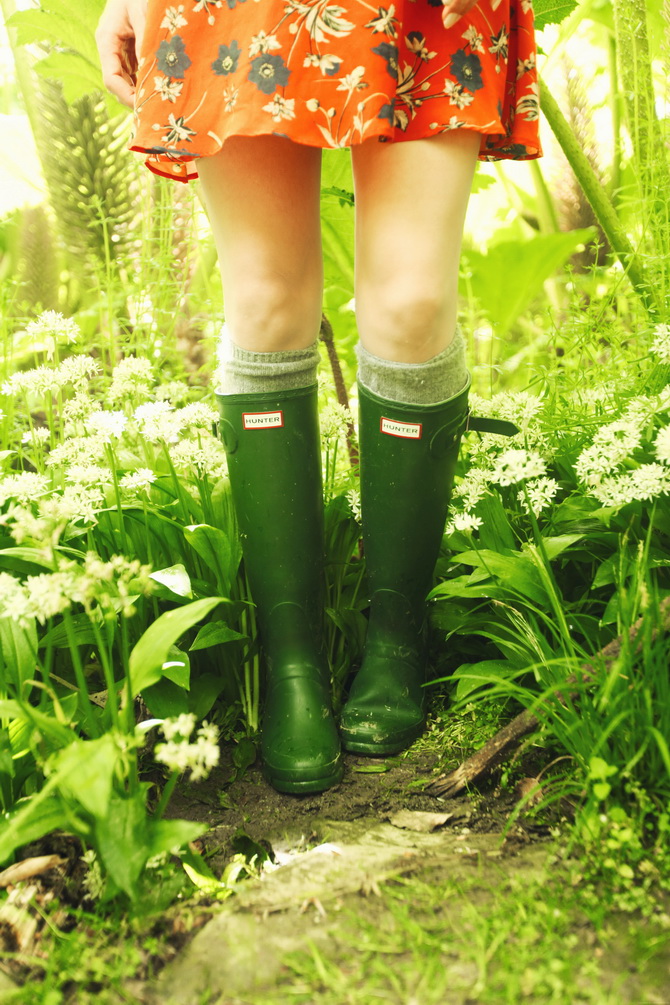 Bottes / Boots : Hunter
-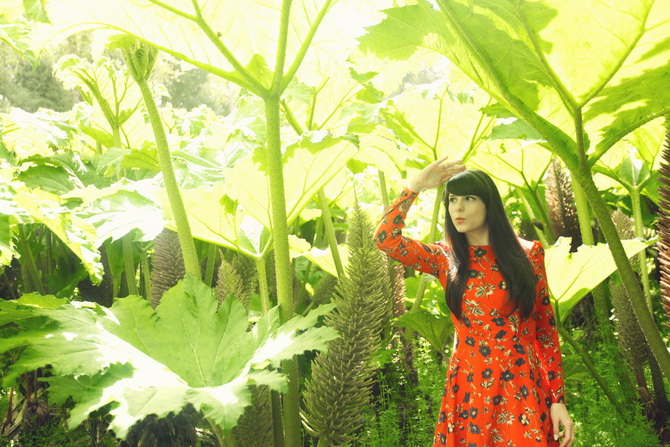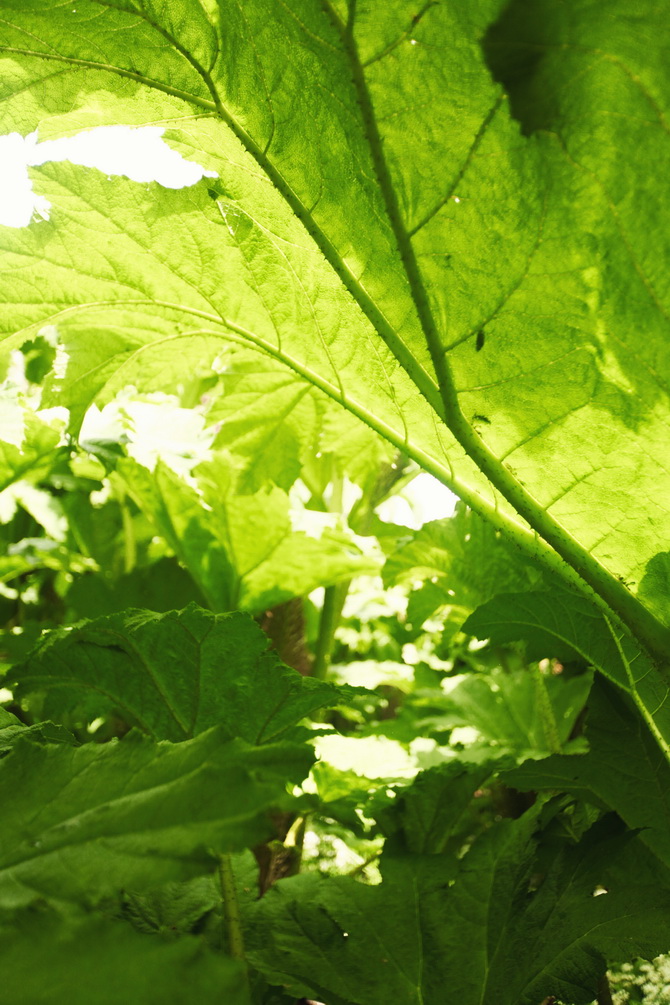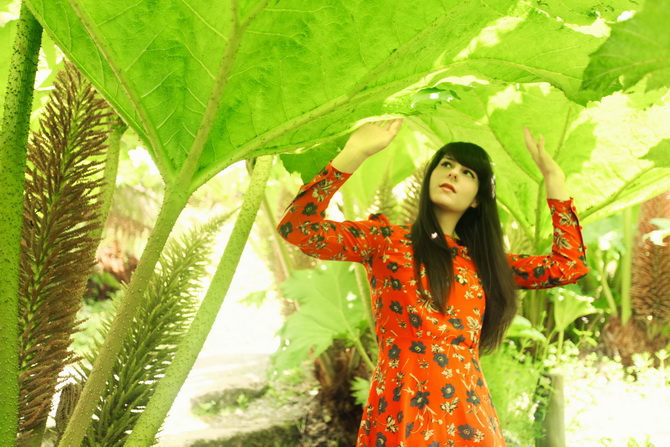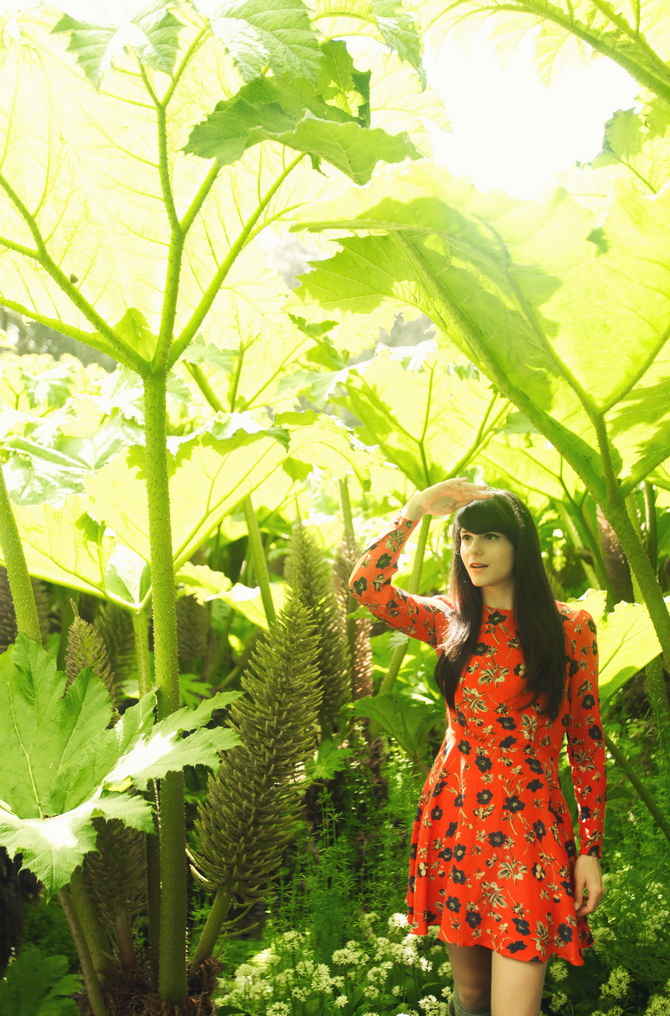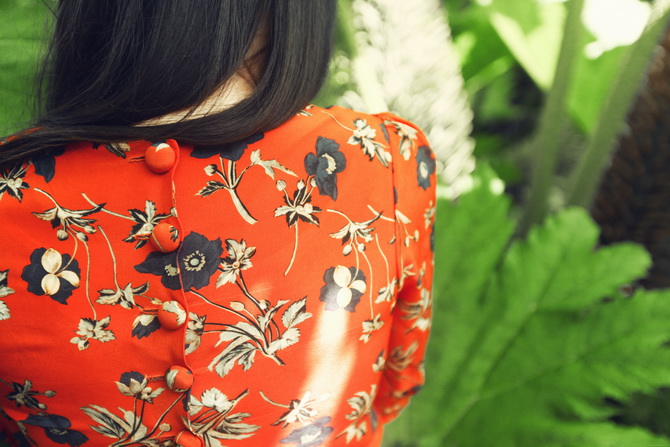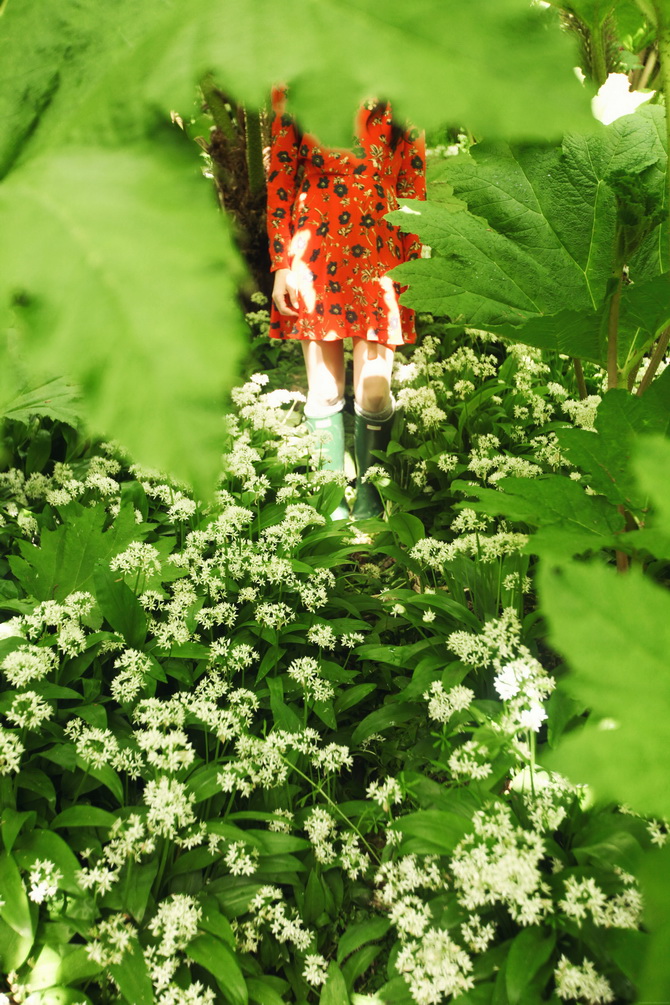 -
Robe / Dress: House of Hackney
Bottes / Boots : Hunter
-
-
-
-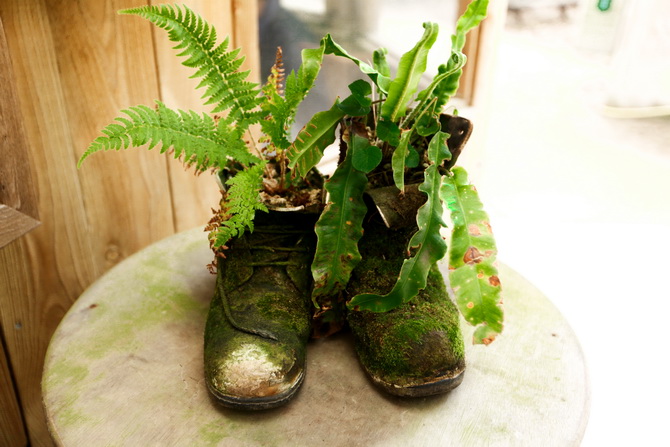 -
-
Ma visite préférée lors de mon séjour en Cornouaille: Les jardins perdus d'Heligan.
Avec un nom pareil, la magie opère déjà !
Ces jardins datent du siècle passé mais ont été laissés à l'abandon, puis redécouverts et restaurés dans les années 90.
Une superbe collection de rhododendrons anciens et de camélias ( en pleine floraison lors de ma visite ). Mais l'endroit et surtout connu pour ses statues de formes humaines recouvertes de végétation. La tête de géant était ma favorite !
J'ai adoré le soucis des détails présents un peu partout,  et les différentes ambiances du jardin. On passe d'une forêt classique à une jungle remplie de fougères avec des ponts, d'une ferme à l'anglaise à un sous bois digne d'un conte de fée.
Il y avait même une jolie boutique ainsi qu'un restaurant. De quoi y passer facilement tout une journée !
-
-
♫ ♪ Disney Alice in Wonderland – A Very Good Advice
-
-
My favorite visit while in Cornwall: The Lost Gardens of Heligan.
Isn't it magic already with a name like that ?
The gardens were created in the past century but were abandoned, to be only rediscovered and restored in the 90′s.
A beautiful collection of Rhododendrons and Camellias ( in full blooms when I was there ). But the place is mostly famous for its human statues covered with vegetation. The Giant's head was my fave !
I loved the details and multiple atmospheres of the garden. You can switch from a classic forrest to a Jungle full of ferns with little ponds, and from a British farm to a fairytale landscape !
There's also a cute shop and a restaurant, in other words enough things to see to stay an entire day.
-
-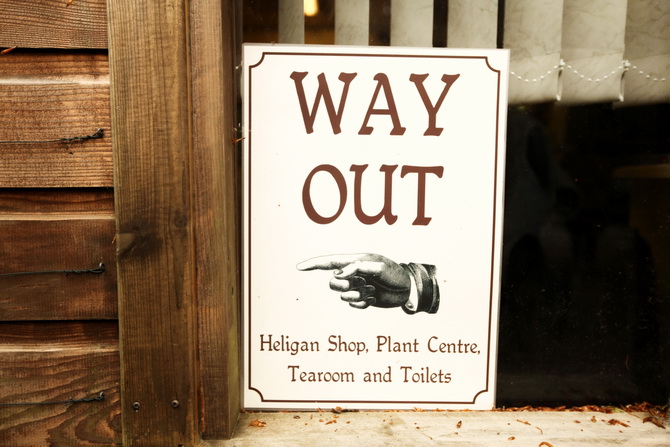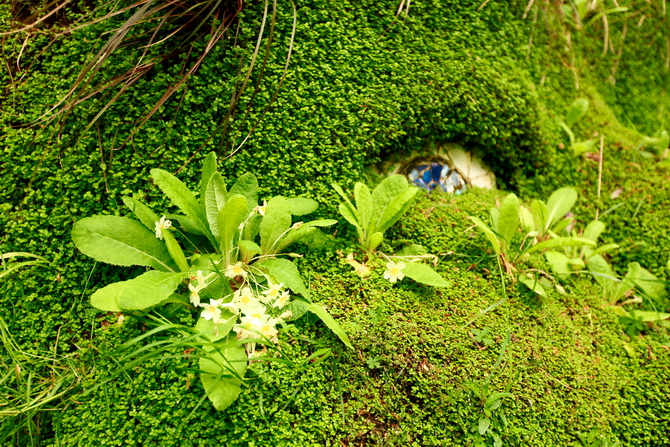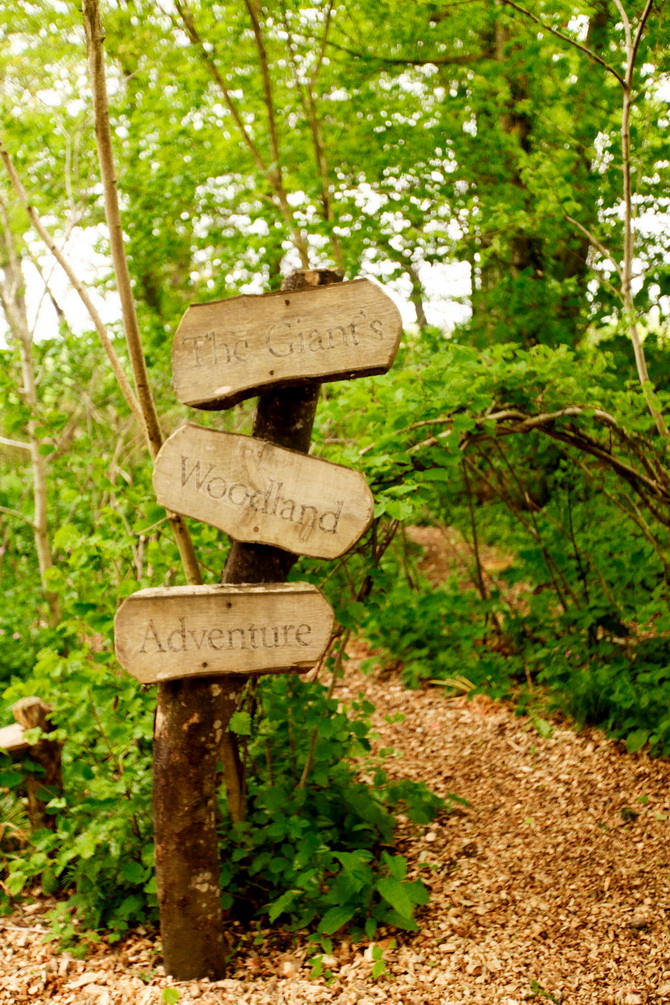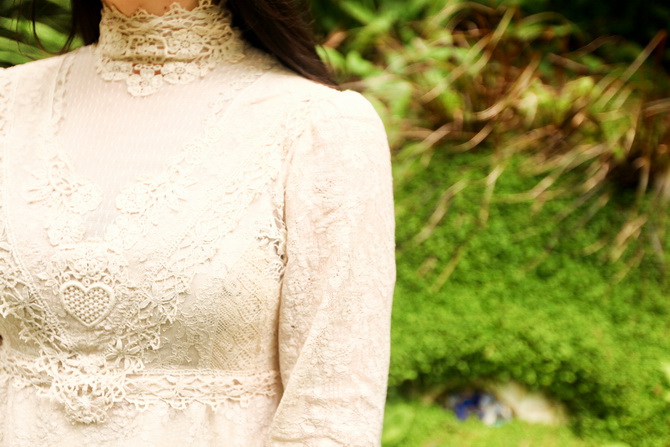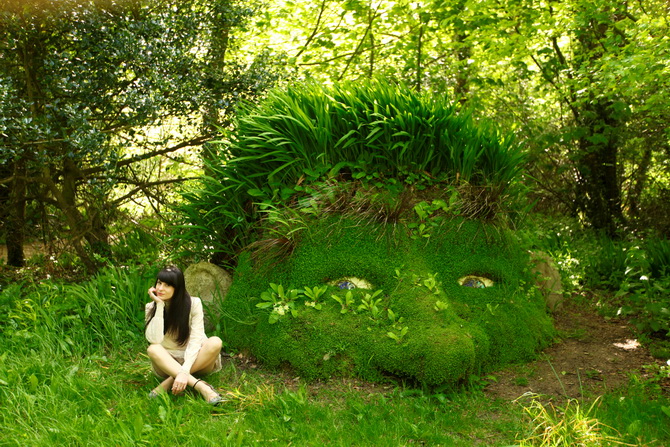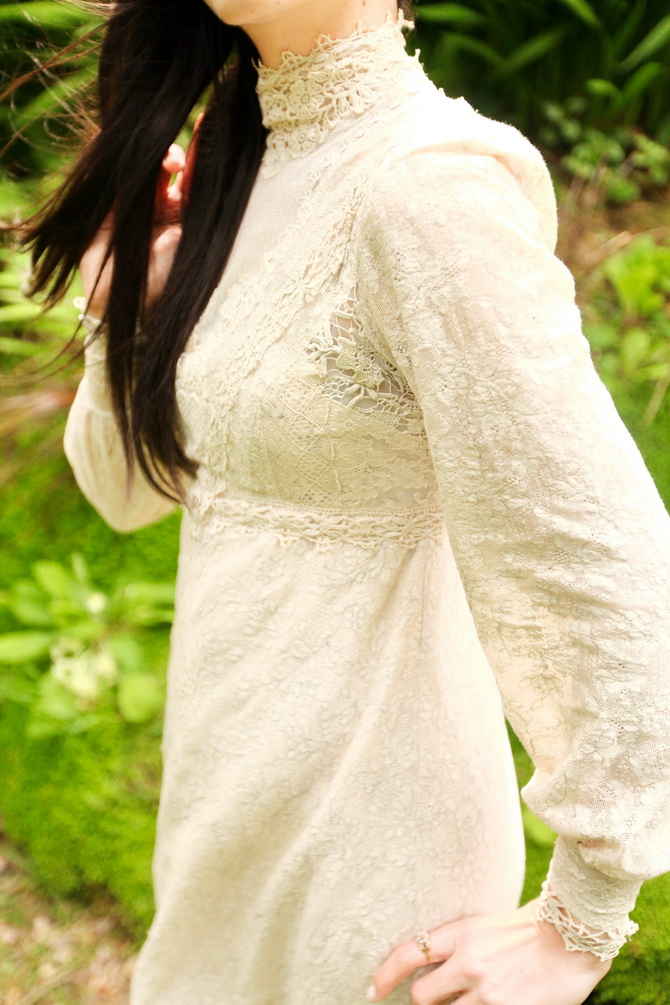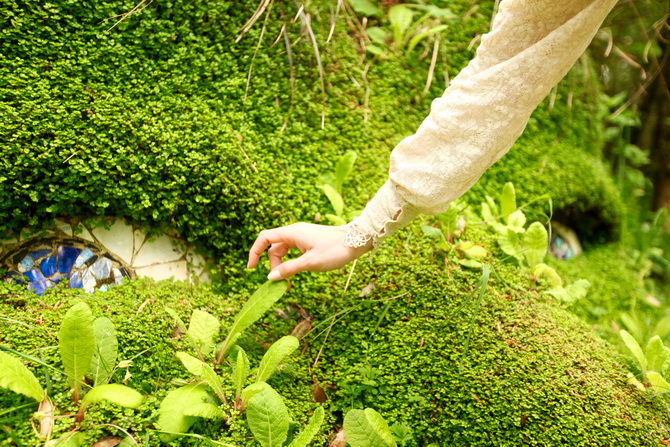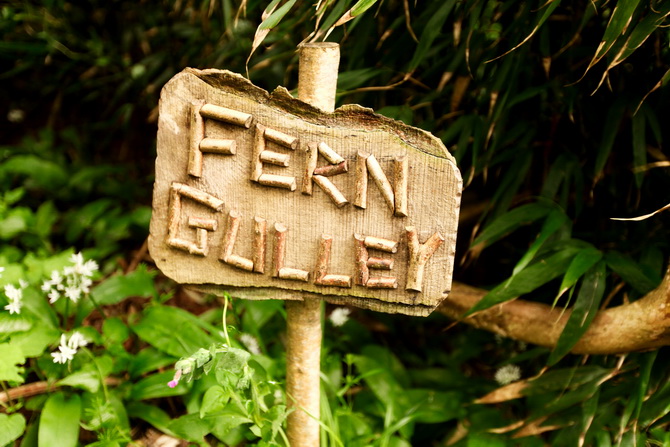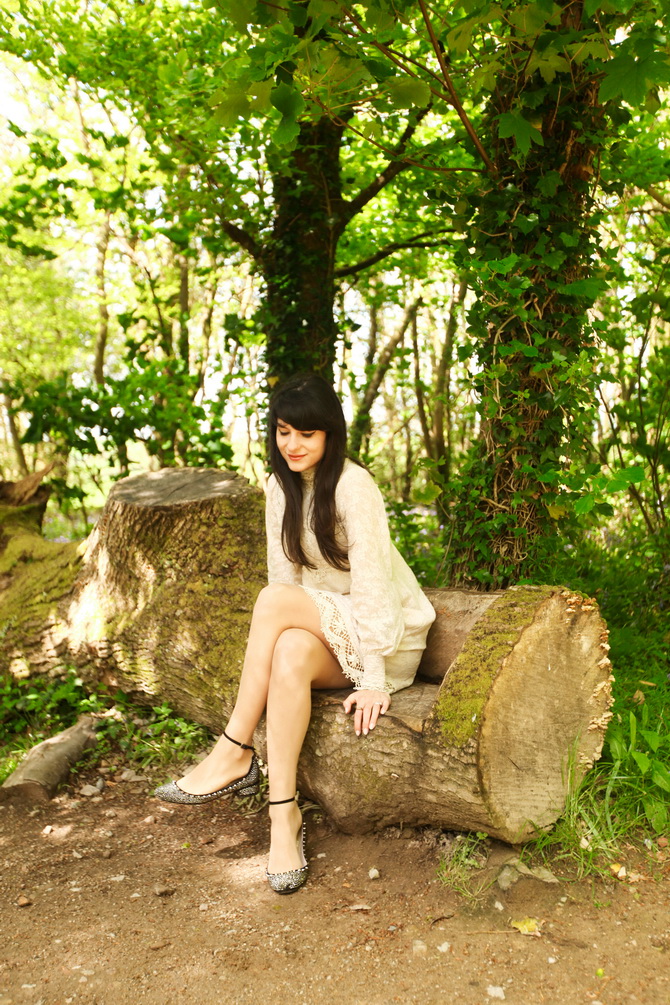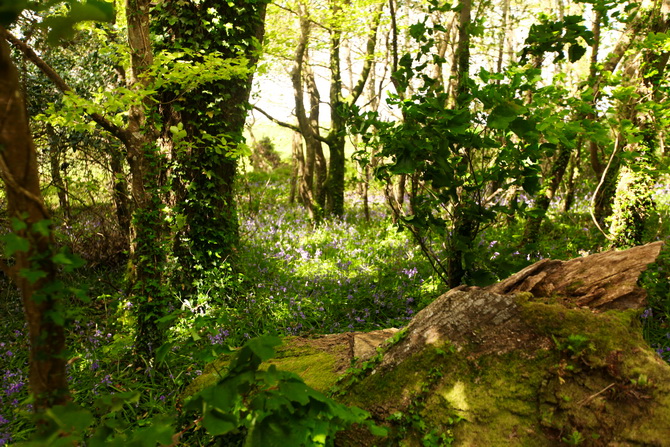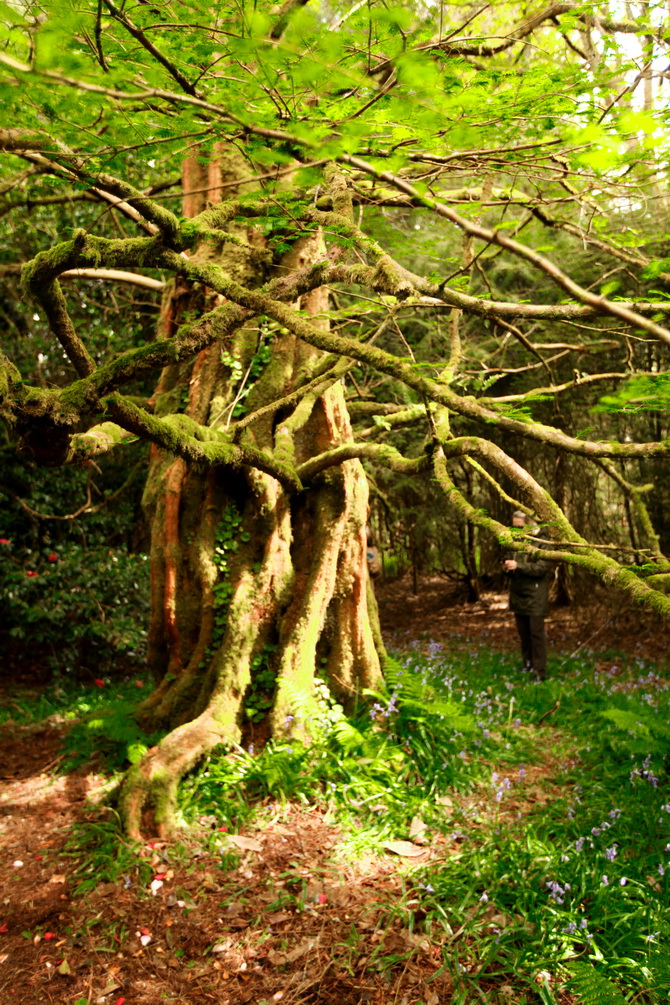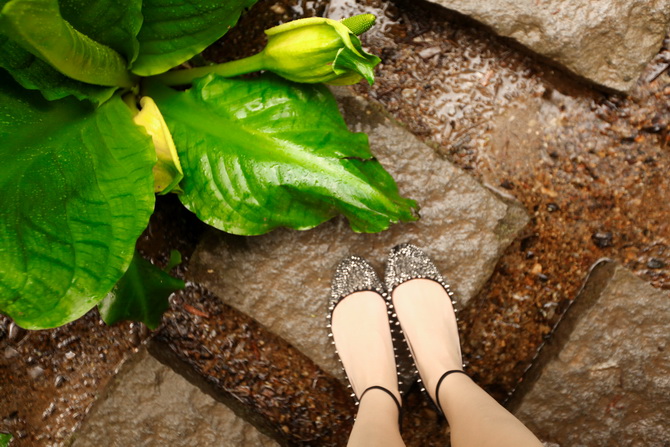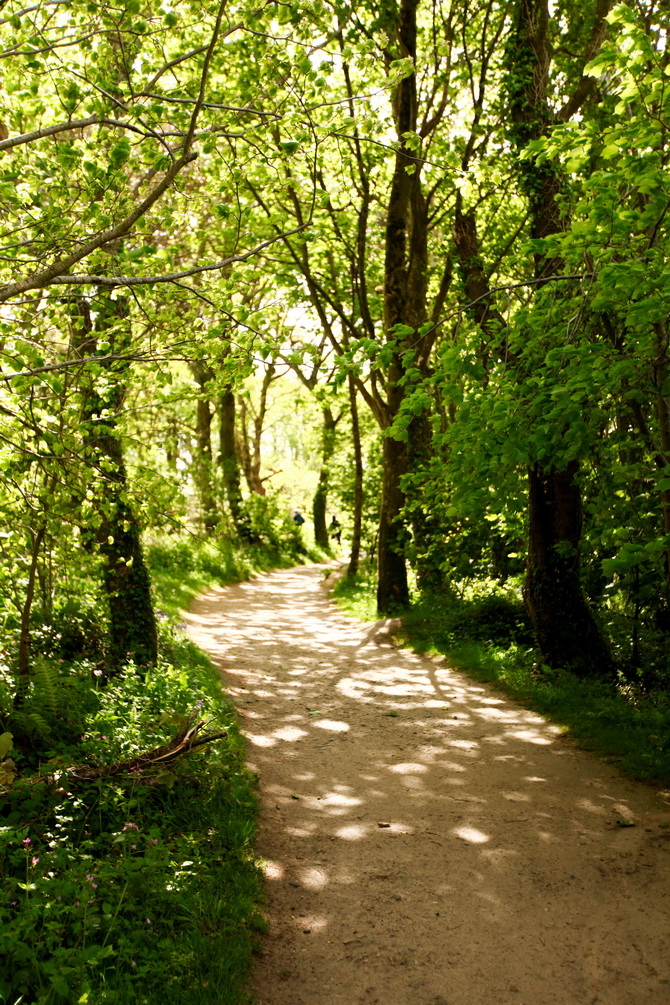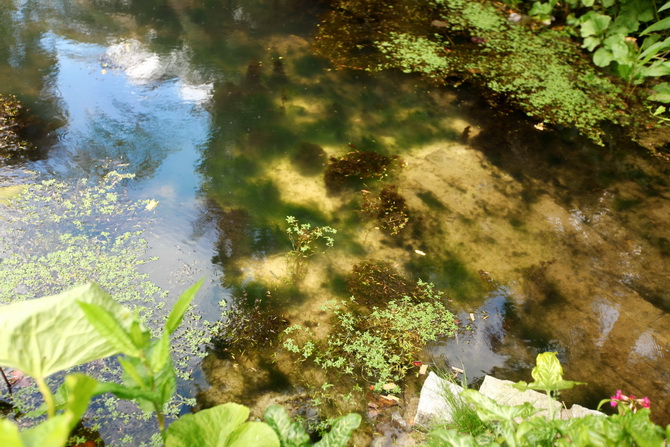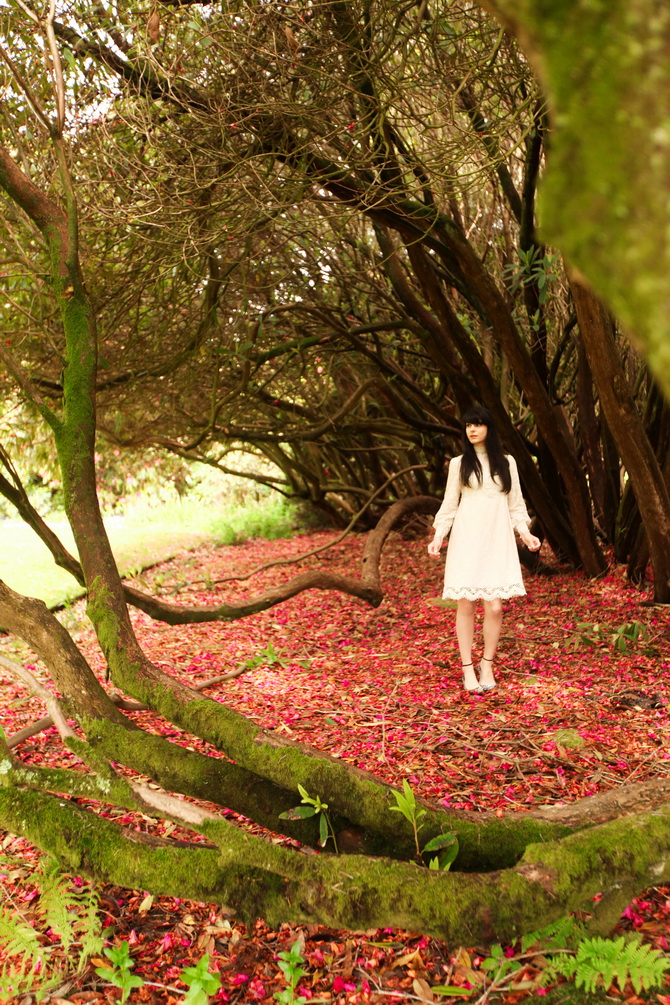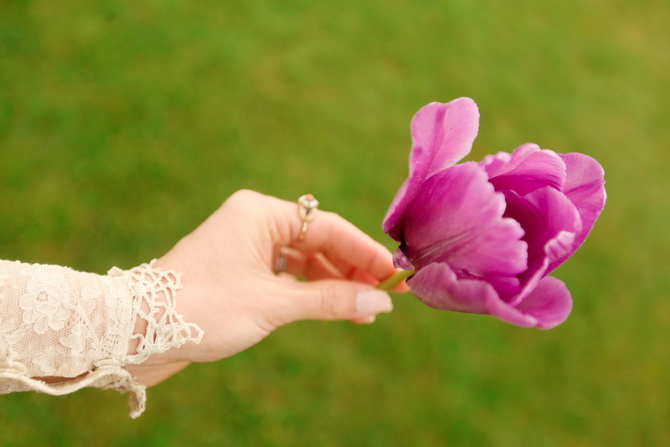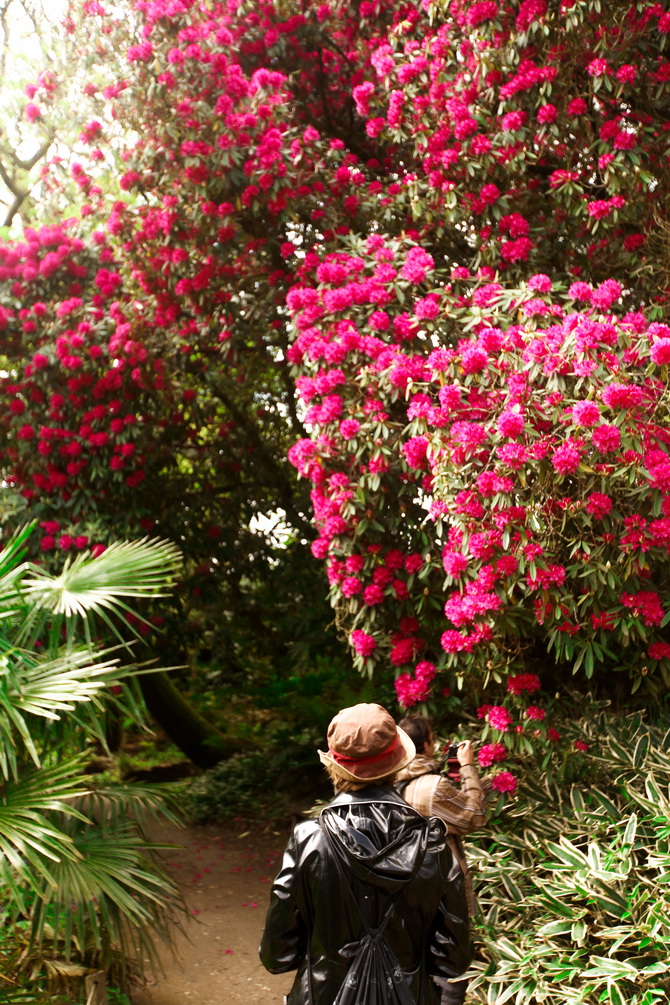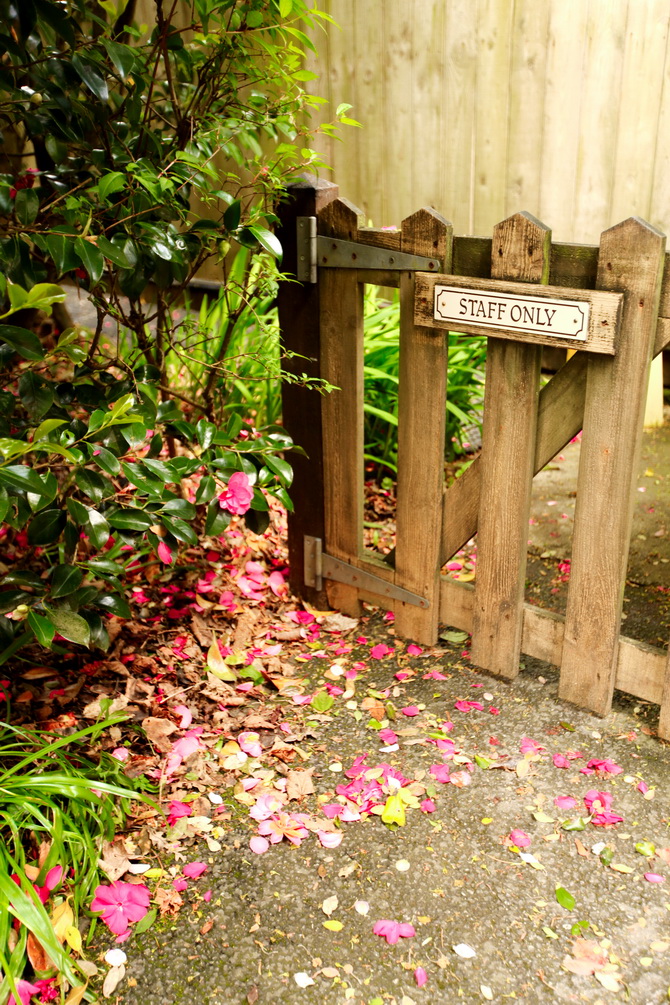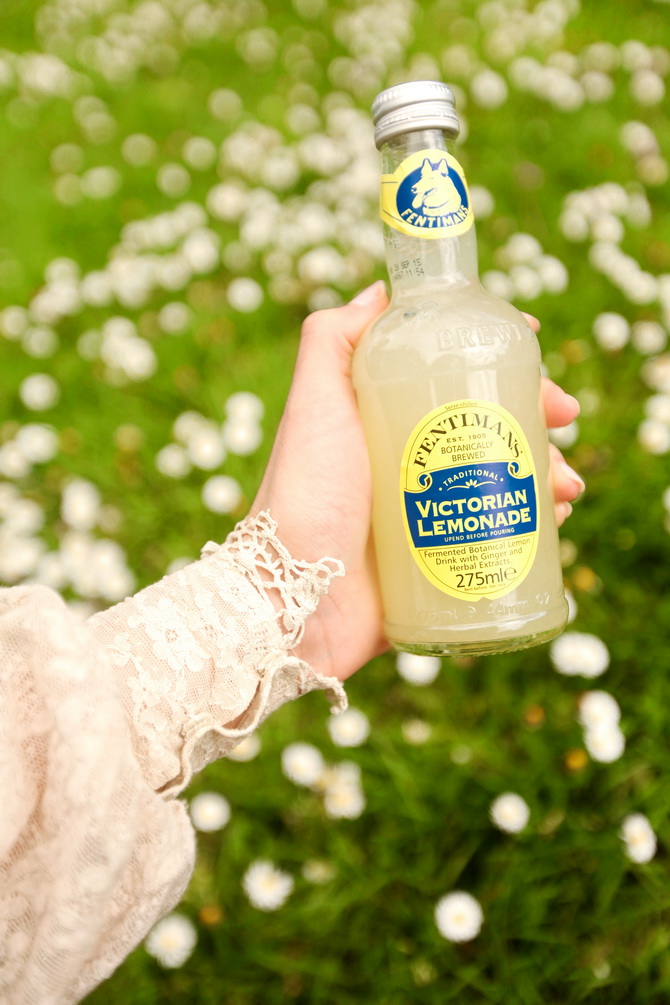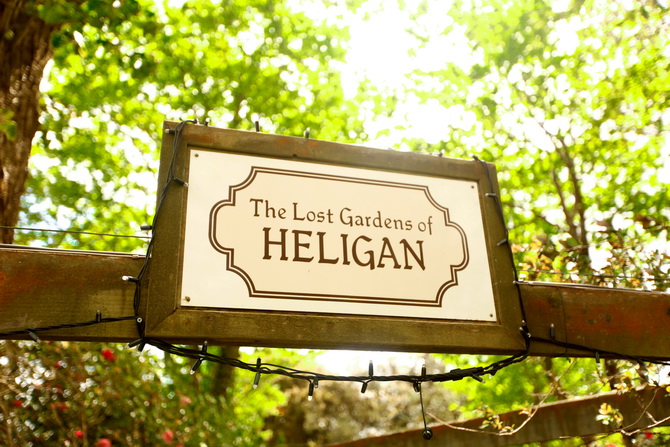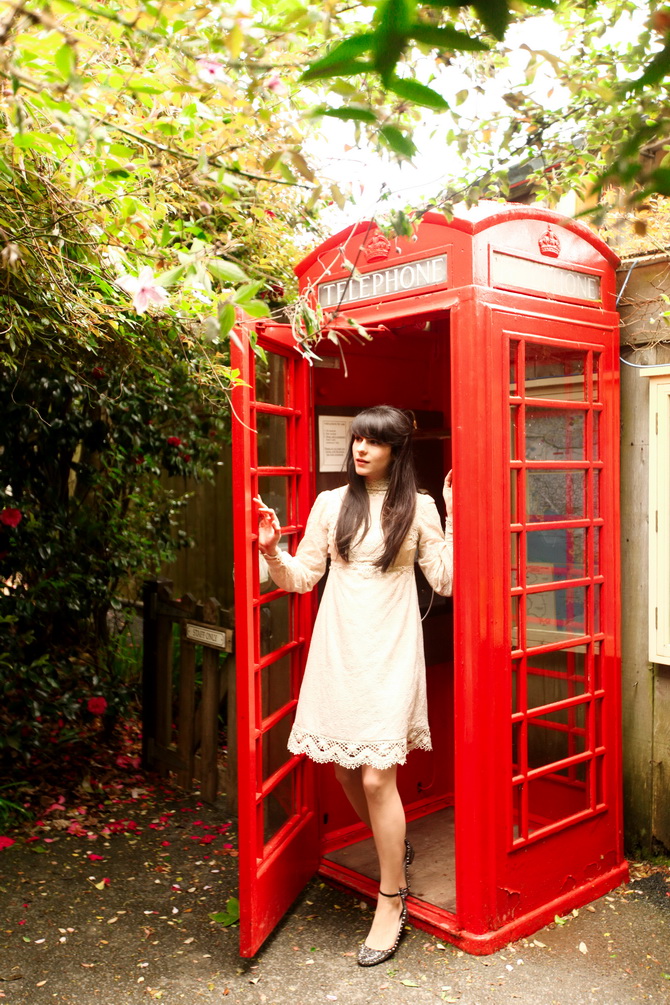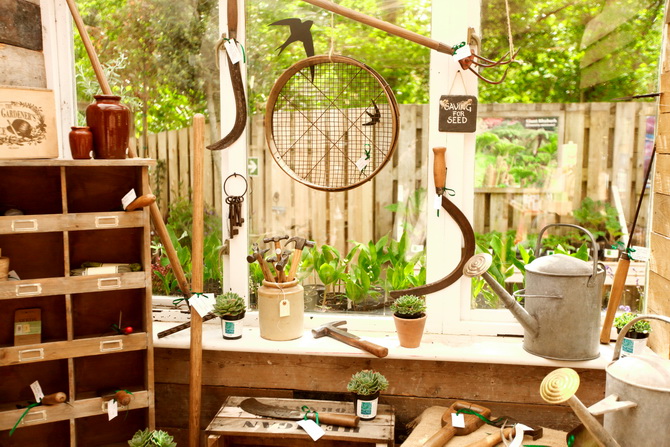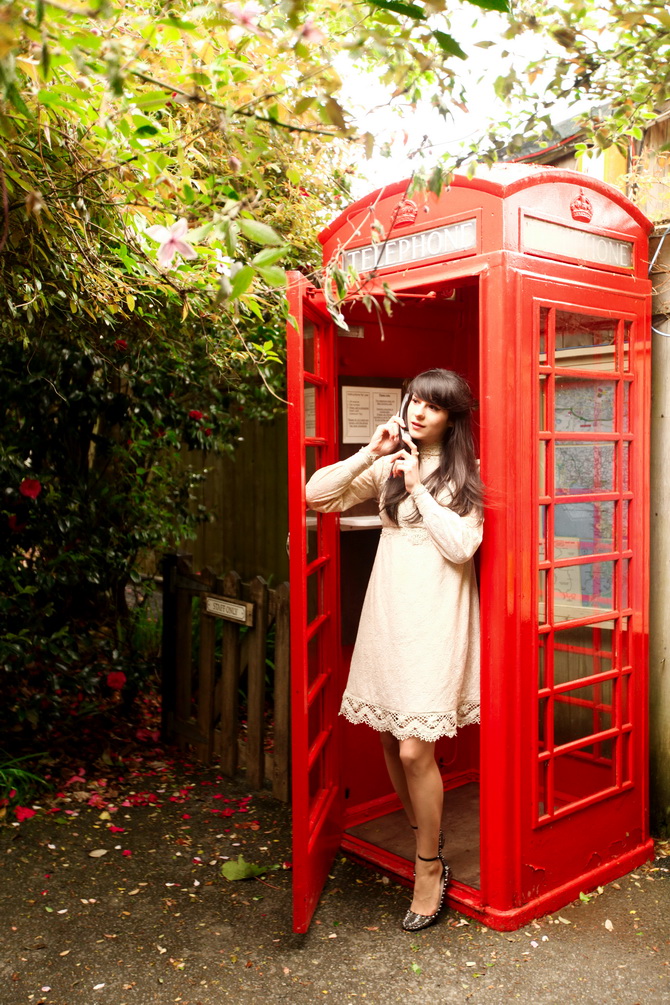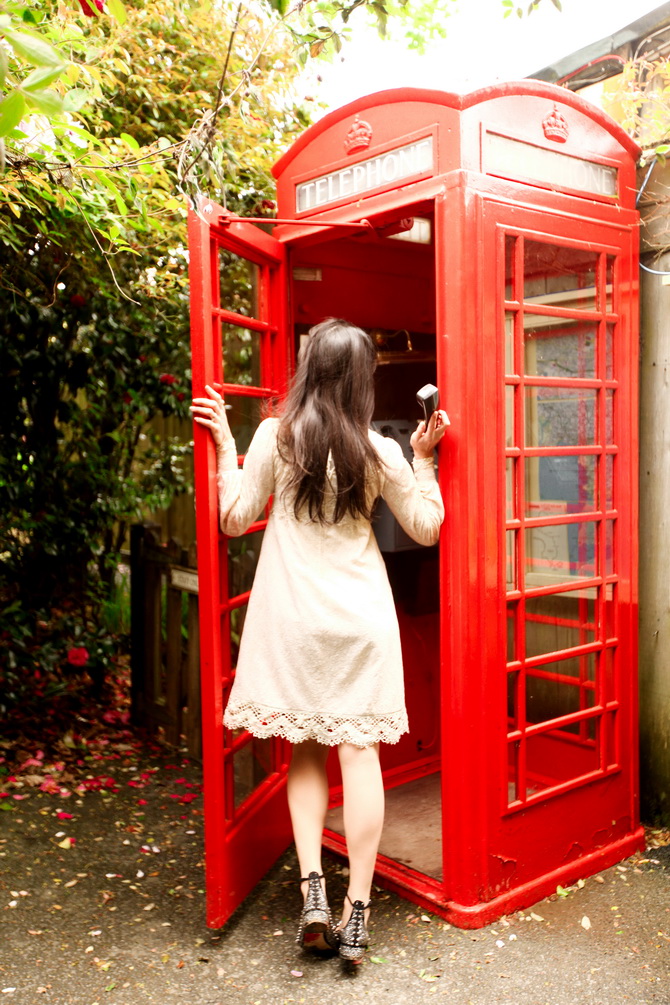 -
Robe / Dress : Vintage ( via The Loved Ones )
Chaussures / Shoes : Zara
-
-
-