-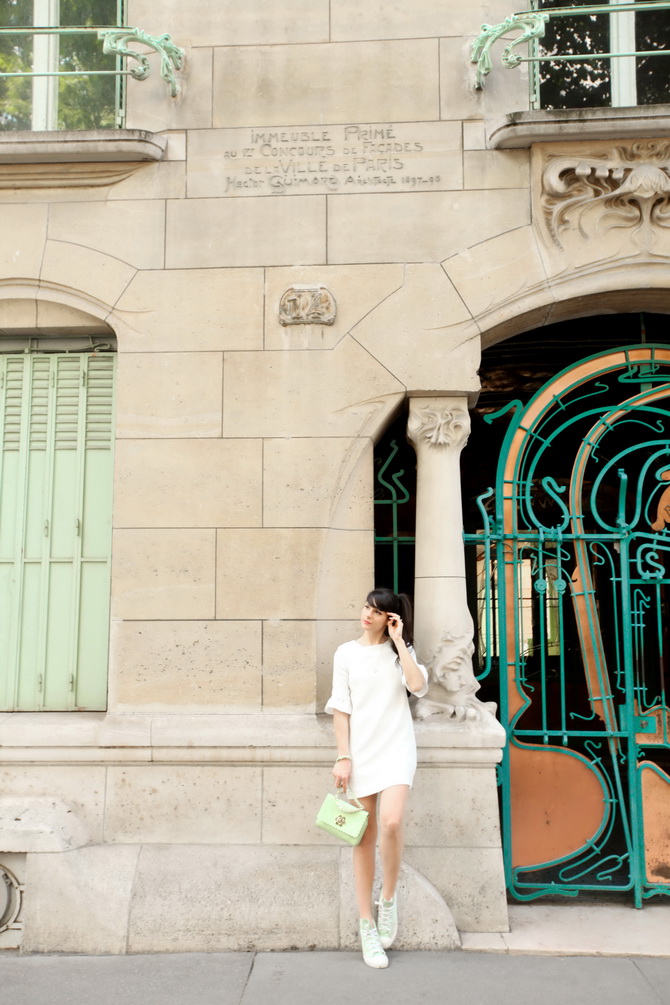 -
-
Pour continuer dans la lancée de ma collaboration avec Cartier, je vous présente aujourd'hui un petit look avec la fameuse Amulette dont je vous avais parlé il y a quelques semaines.
Il est rare que je sorte de chez moi sans ce précieux pendentif à présent.
Il me surprend par sa facilitée à s'accorder avec n'importe quelle tenue, casual ou sophistiquée !
-
-
♫ ♪ The Smiths – There Is A Light That Never Goes Out
-
-
I was really excited to work on the Amulette by Cartier because I was given the chance to express myself and wear it just like I was feeling to.
It's really rare that I go out without wearing it since I got it. I'm surprised how easy it is to wear the Amulette, and today I wanted to start with an easy, casual look.
Just like I actually do wear the Amulette on a daily basis.
-
-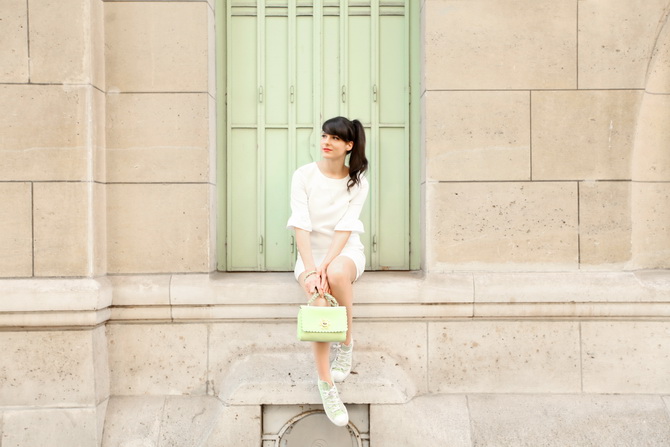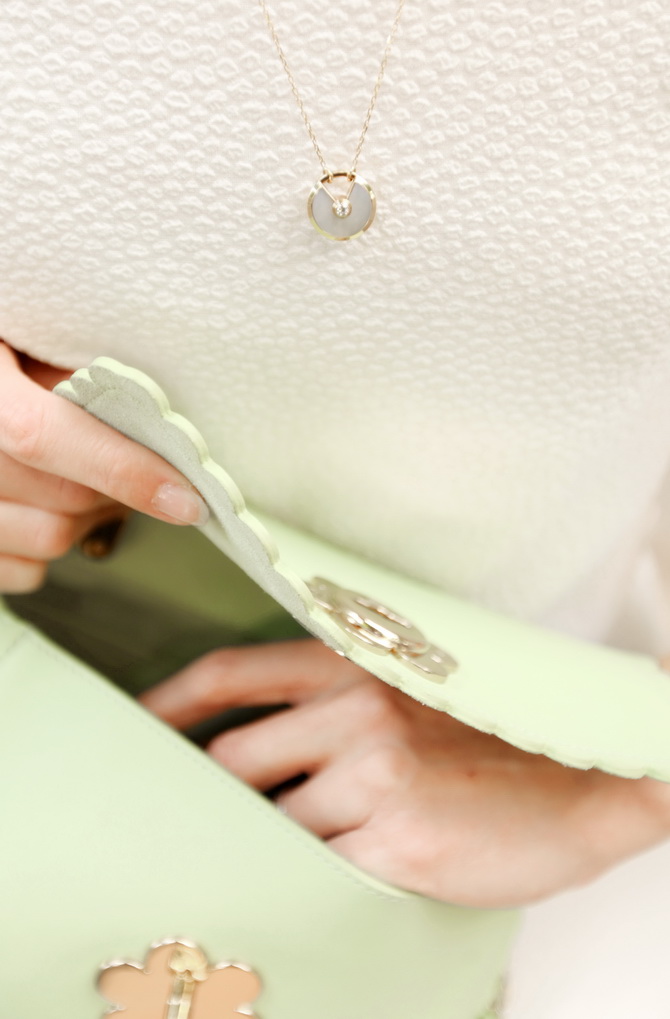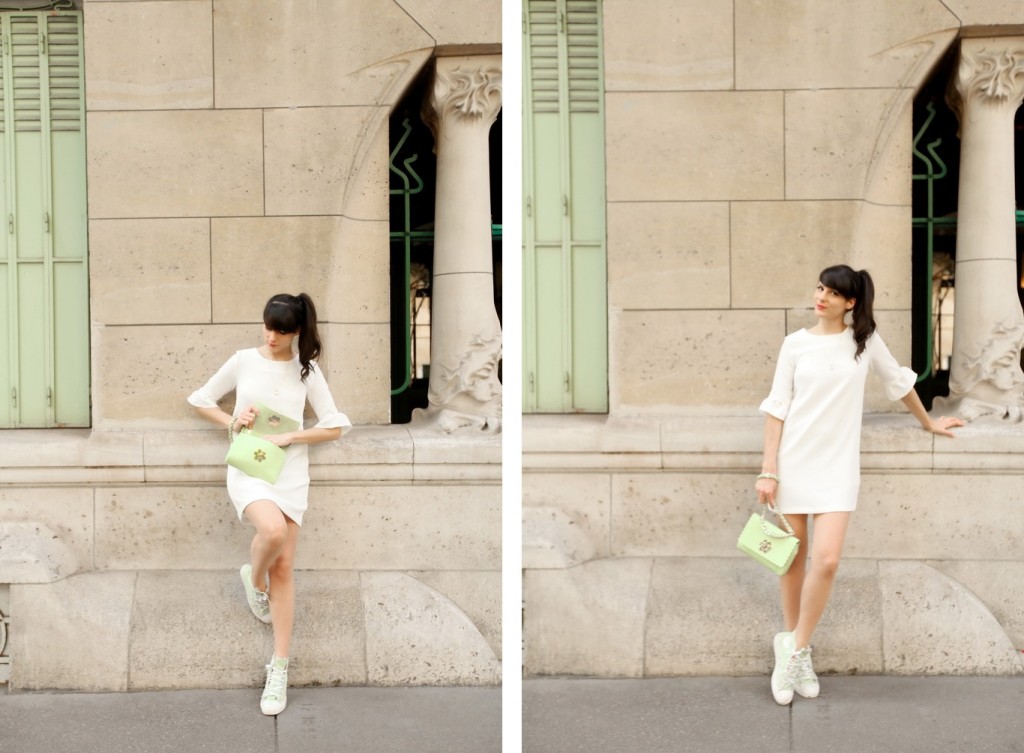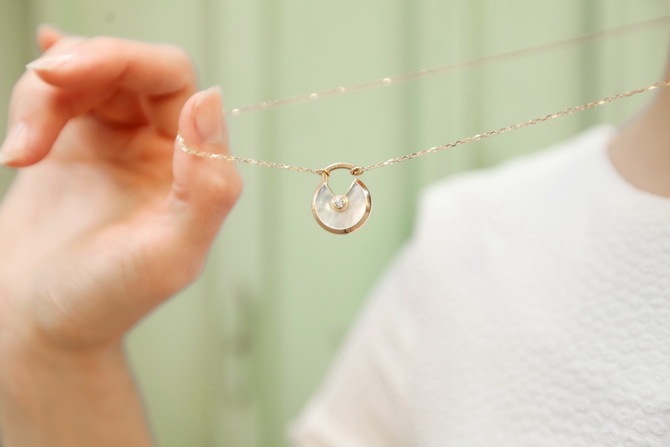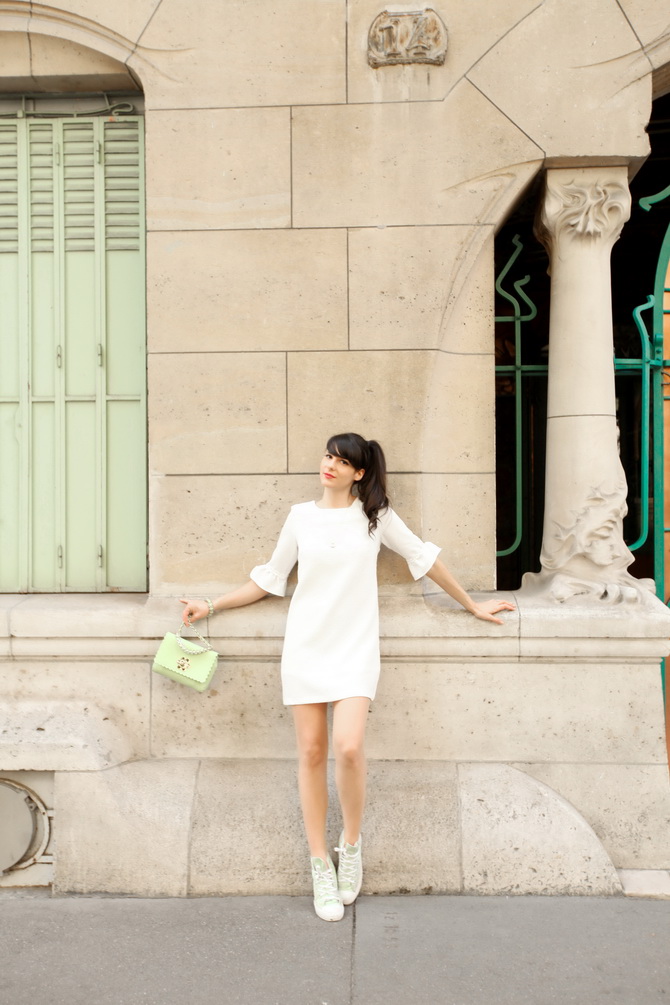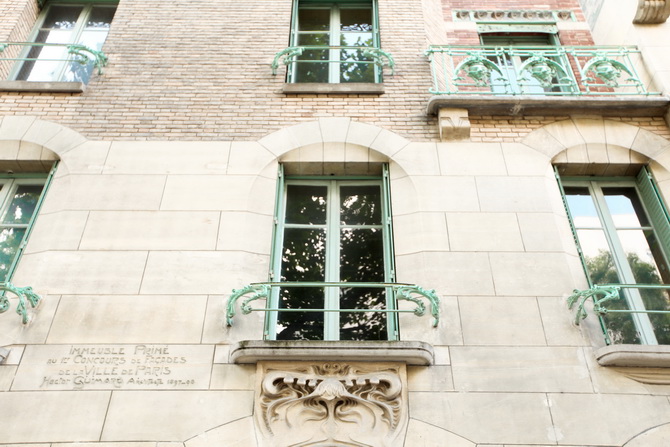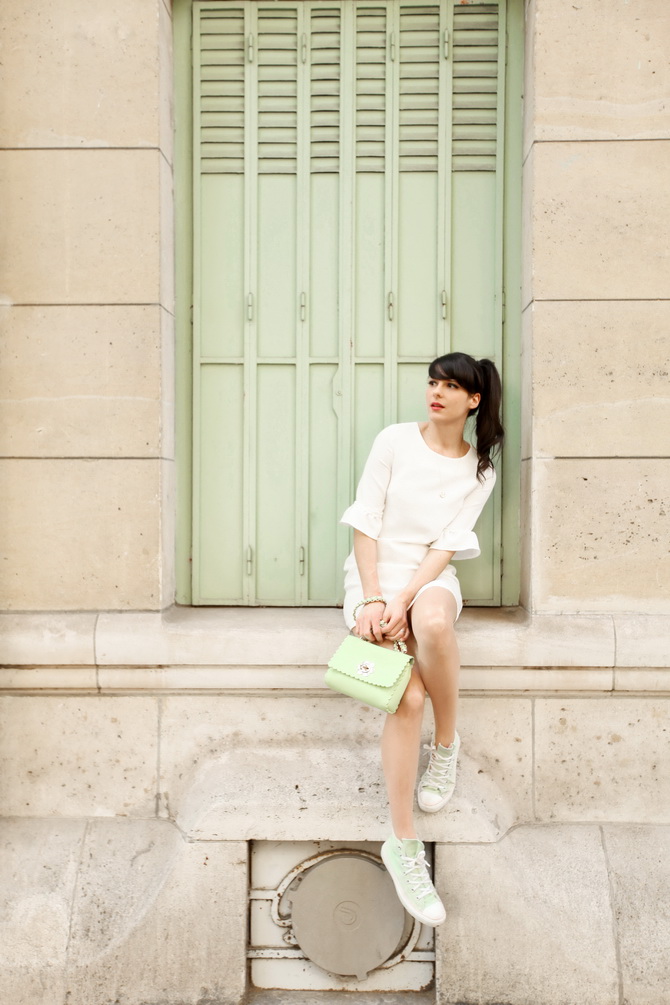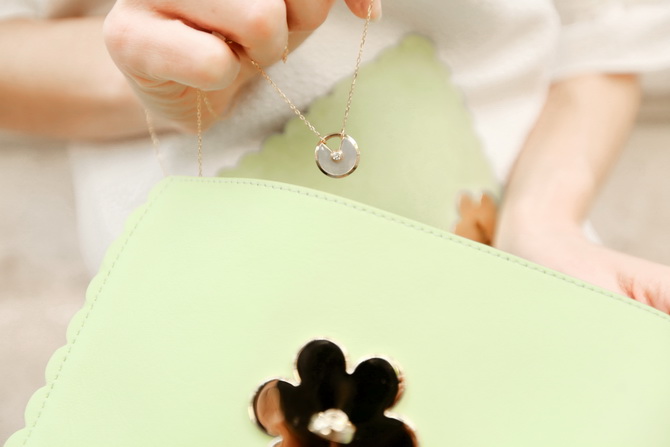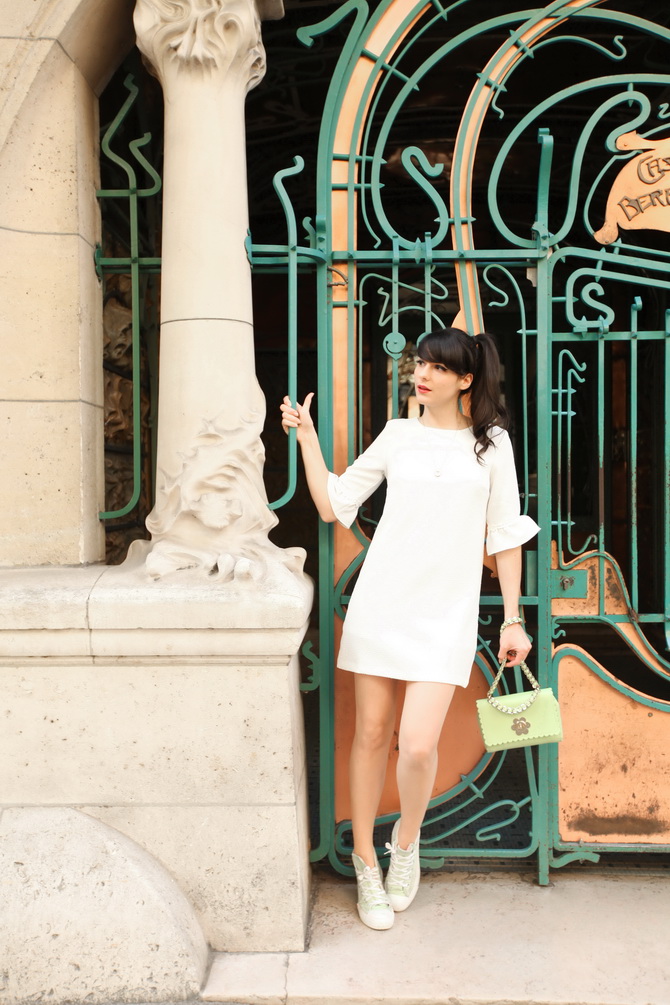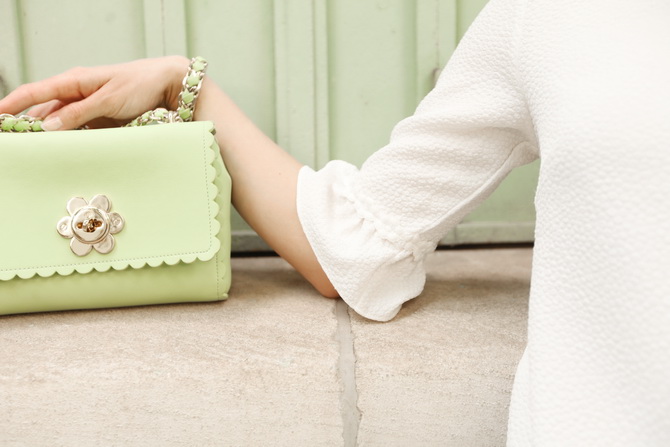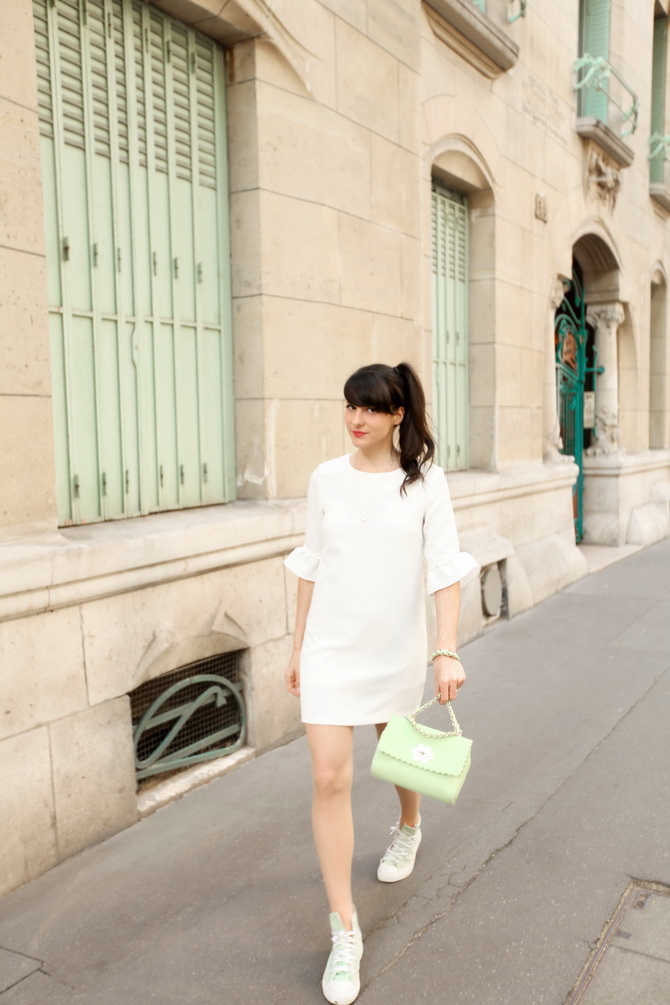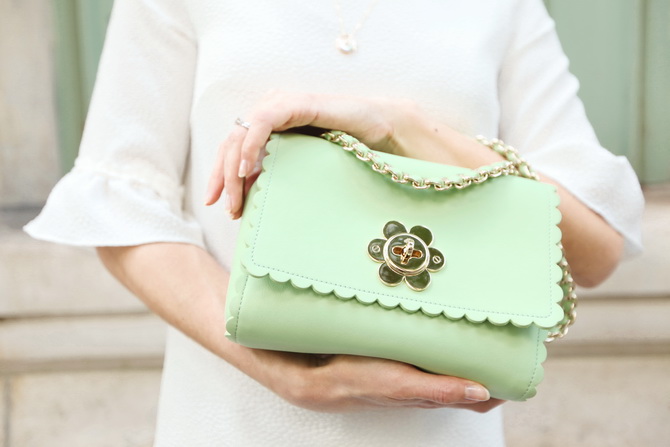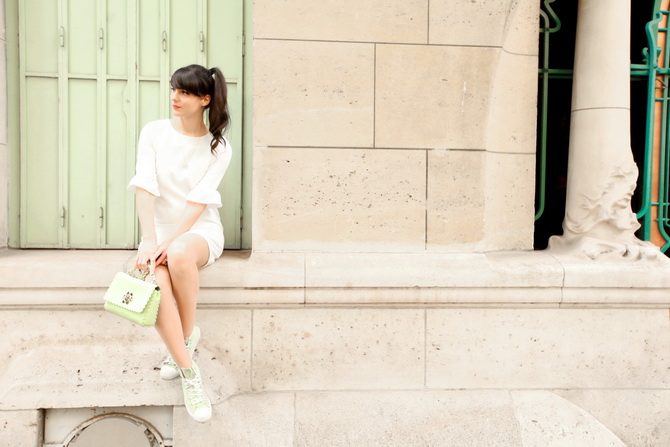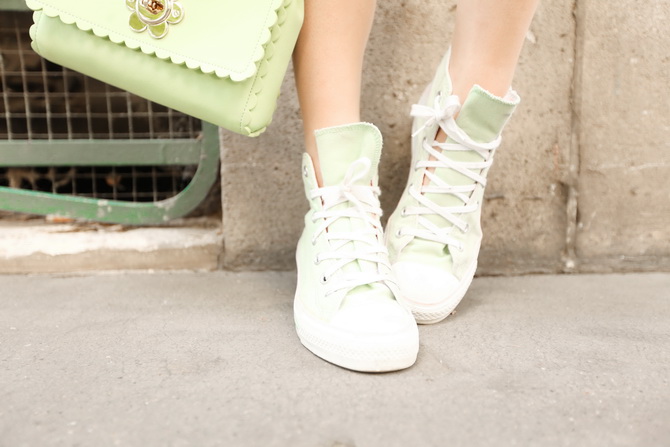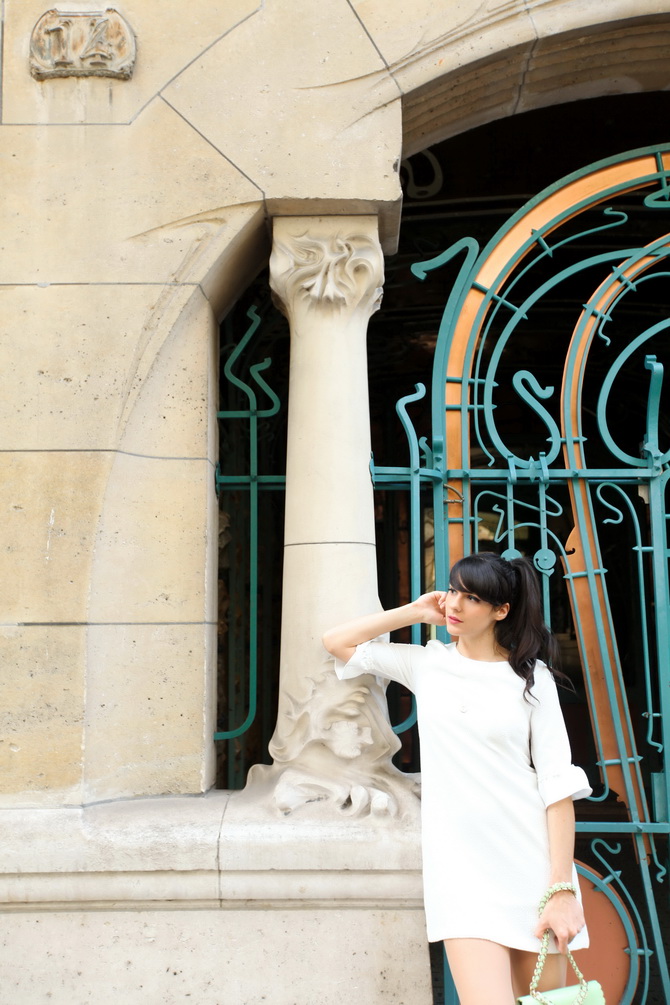 -
Pendentif: Amulette de Cartier
Robe / Dress: Dahlia
Sac / Bag: Mulberry
Chaussures / Shoes: Converse ( vintage )
-
-
-
-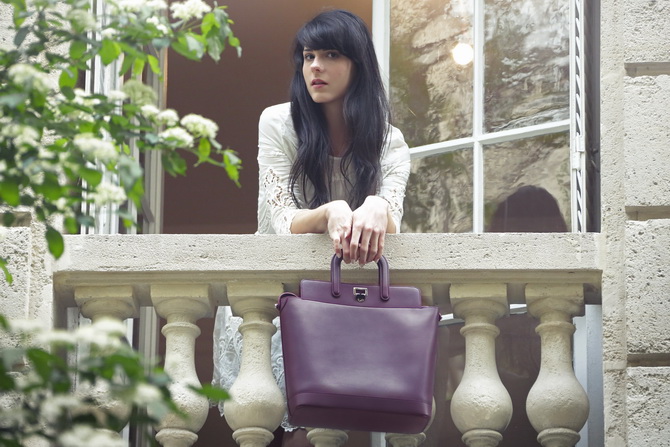 -
-
Pour le lancement de la Haute Maroquinerie "Jeanne et Louis" de la Maison Cartier, j'ai été choisie pour porter l'un des sacs de la ligne féminine: le cabas Jeanne Toussaint.
Jeanne était une joaillière, muse et créatrice qui a été très présente chez Cartier pendant plus de vingt ans.
C'est elle qui a d'ailleurs créé le premier bijou panthère, devenu le symbole de la Maison!
Cartier souhaitait mettre en valeur le lien fort qui unissait l'emblématique Jeanne et Louis Cartier, connu pour son inventivité, son élégance et son goût du voyage.
Photographié par Anne Combaz dans un très bel appartement Haussmannien, j'ai donc pris la pose avec mon collègue Matthew qui lui portait un modèle masculin de la ligne Louis.
Nous avions beau ne pas nous connaitre, il y a eu complicité immédiate et nous nous sommes beaucoup amusés devant l'objectif !
-
-
For the launch of the Haute Maroquinerie by Cartier called "Jeanne et Louis", I was chosen to carry one of the bags from the women collection: The Jeanne Toussaint tote bag.
Jeanne was a jeweler, an artistic director and muse for the prestigious house for over 20 years.
She's the one who created the first jewel in the shape of a panther, which became the symbol of the house !
Cartier wanted to highlight the strong relationship between the iconic Jeanne and Louis Cartier, known for his inventivity, elegance and love for travel.
Photographed by Anne Combaz in a beautiful Haussmannian apartment, I striked the pose with my colleague Matthew who was wearing a bag from the Louis men collection.
Even though it was the first time we ever met, there was an immediate complicity and we had a lot of fun in front of the camera !
-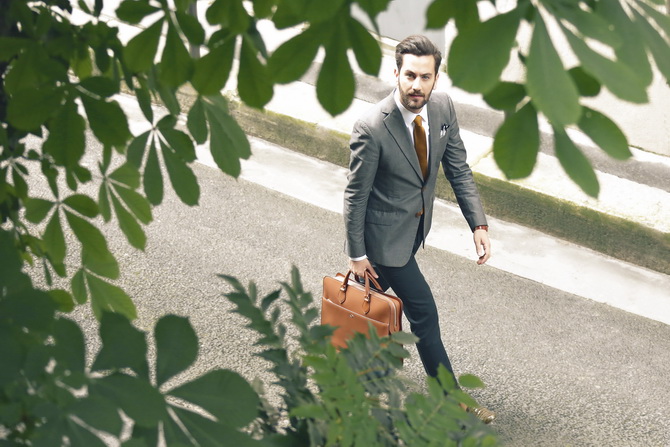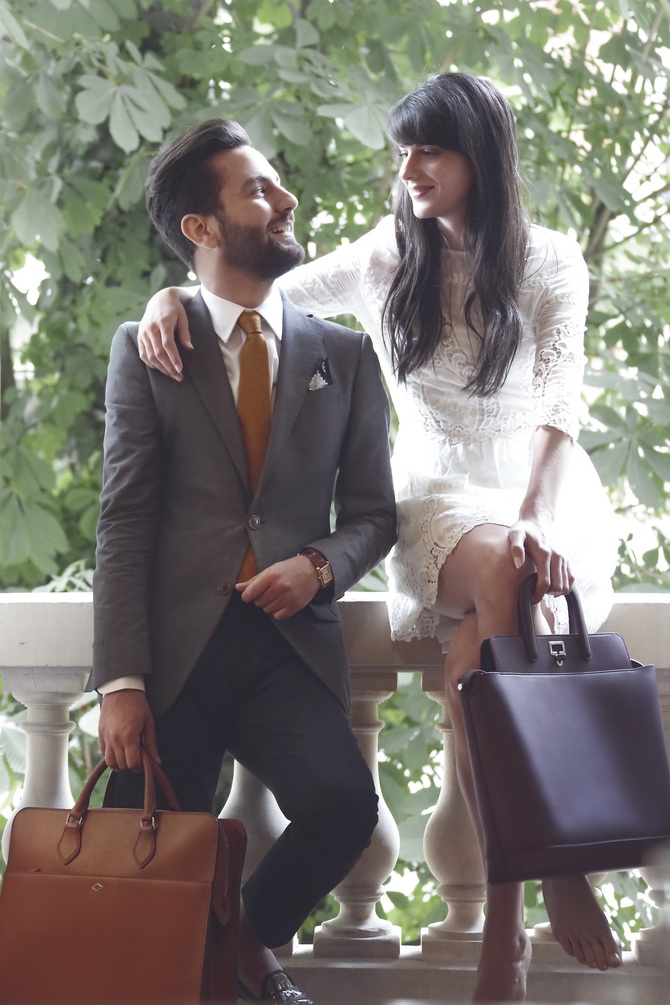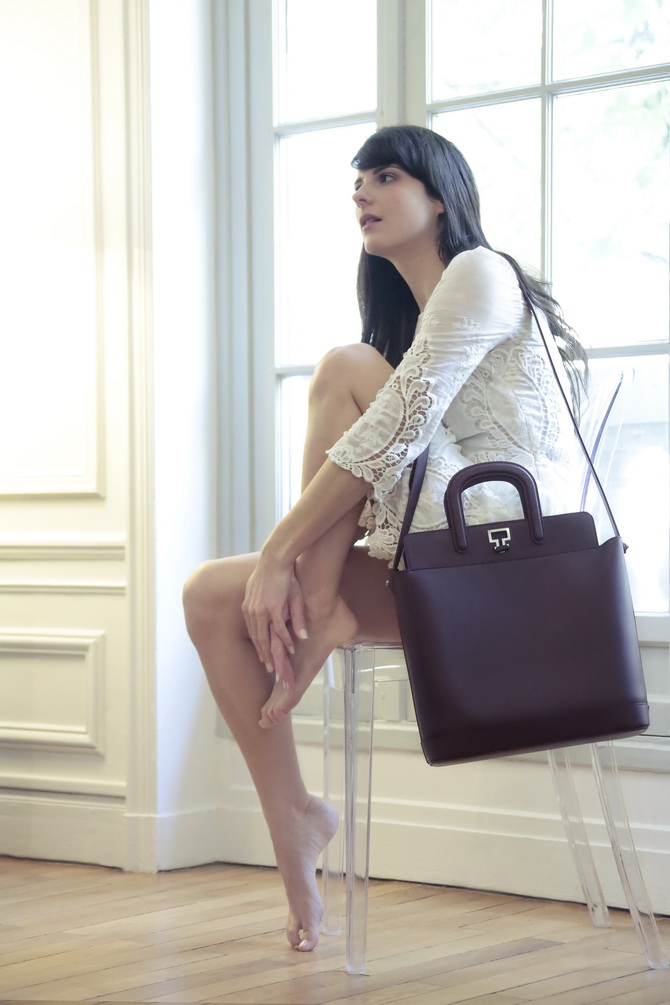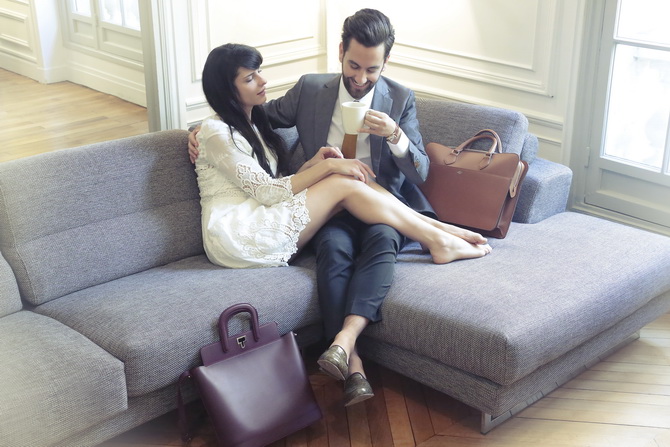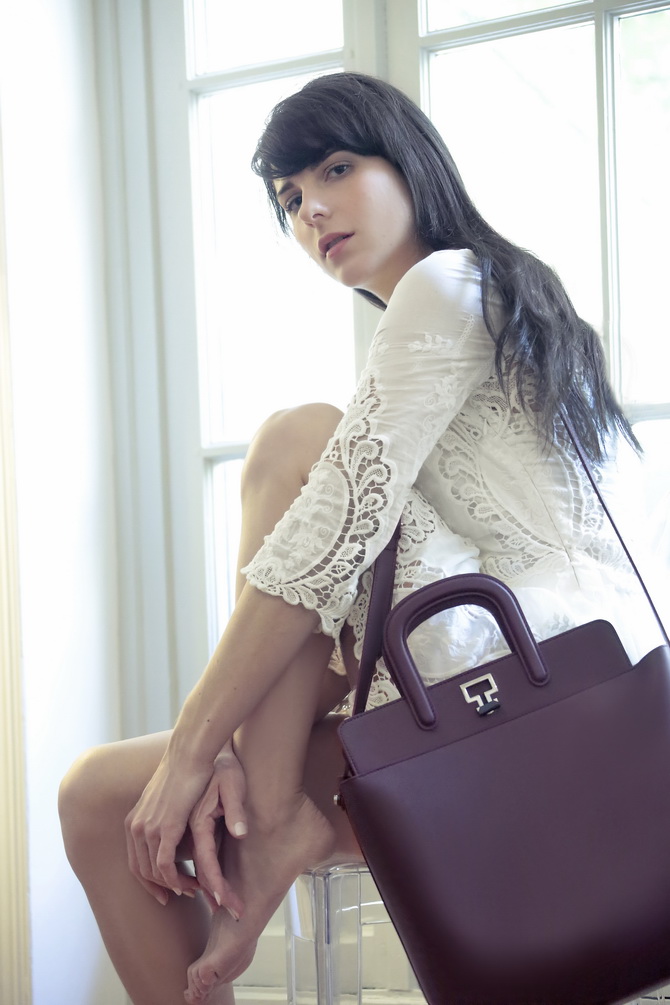 -
Sac / Bag: Cartier
Robe / Dress: Dolce Vita
-
-
-
-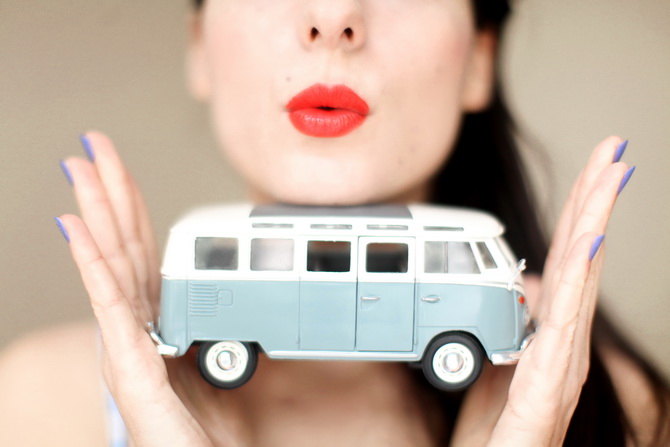 -
-
L'Oréal Paris m'a proposé de tester sa nouvelle collection " Miss Denim".
Du makeup dans des tons bleutés: ombres à paupières, eyeliner, crayon, mascaras, et des vernis qui reprennent même la texture d'un vrai jean !
Il y a aussi des gloss effet mat dans la collection, mais comme je suis plutôt soft, je n'ai pas essayé tous les produits en même temps.
Verdict: J'ai bien aimé le crayon bleu Color Riche 404 ( il s'applique très facilement et la couleur est bien uniforme ), le deux gloss Glam Matte 511 et 513 ( couleurs parfaites pour l'été ), et le vernis Color Riche 861 très joliment gris bleuté ( il faut juste s'habituer à la texture Denim ").
-
-
♫ ♪ Michael Jackson – Billie Jean
-
-
L'Oréal Paris let me try its new collection " Miss Denim".
Makeup product in pretty blue hues, such as an eyeshadow, an eyeliner, two mascara, a pencil, and even two nailpolishes with the same texture as a jean !
There also are two glosses in the collection, but because I was feeling in a more minimalist mood, I didn't tried everything all at once.
Verdict: I liked the crayon bleu Color Riche 404, the glosses Glam Matte 511 and 513 ( perfect for summer ), and the nailpolish Color Riche 861 ( you only have to get used to the "denim" texture).
-
-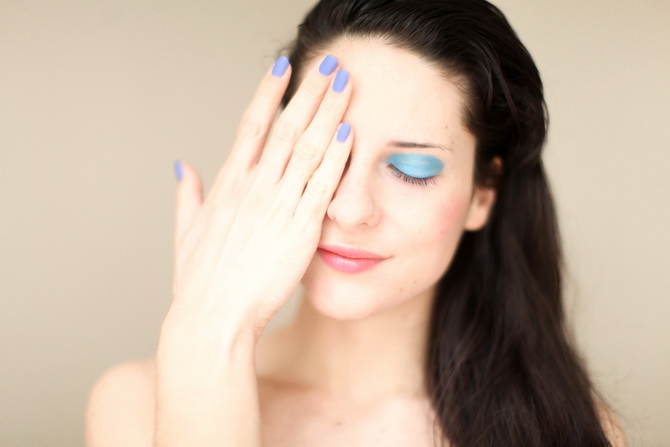 Sur les yeux: crayon Color Riche Le Crayon de Couleur 12 Ocean blue et Mascara Méga Volume Miss Manga "Electric Blue"
Sur les ongles: Vernis Color Riche Le Vernis Denim 861
-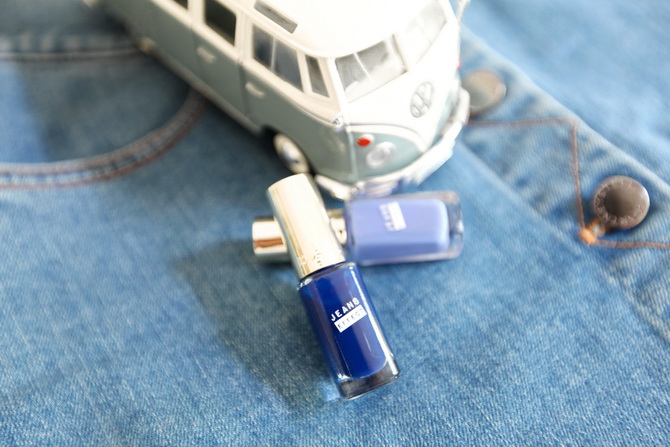 Vernis Color Riche Le Vernis Denim 860 et 861
-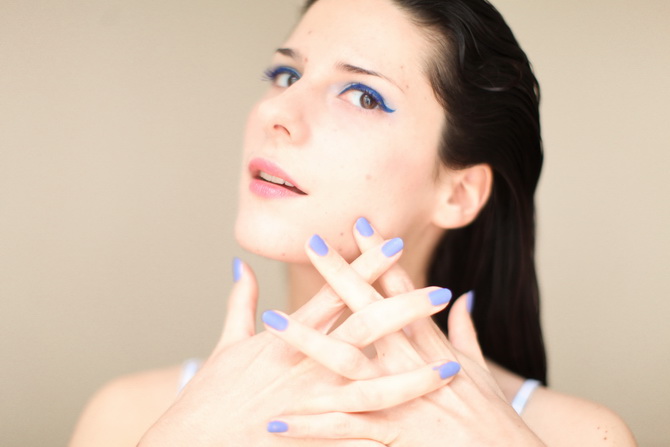 Sur les yeux: Ombre à paupières Color Riche L'Ombre Pure 404, Super Liner Perfect Slim Blue Denim, Mascara Méga Volume Miss Manga "Electric Blue"
Sur les ongles : Vernis Color Riche Le Vernis Denim 861
-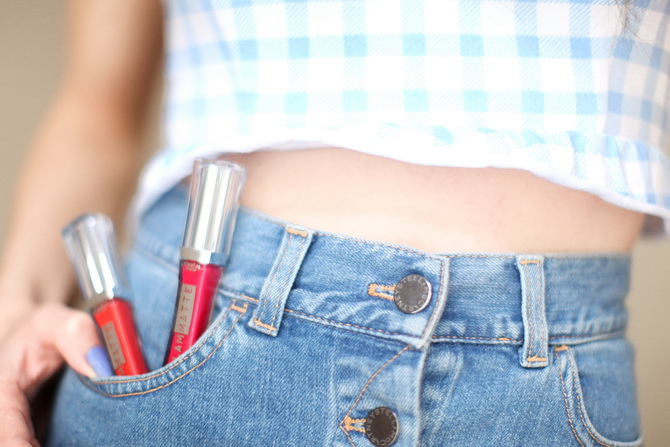 Gloss Glam Matte 511 Skinny Tangerine et 513 Zip It Rouge
-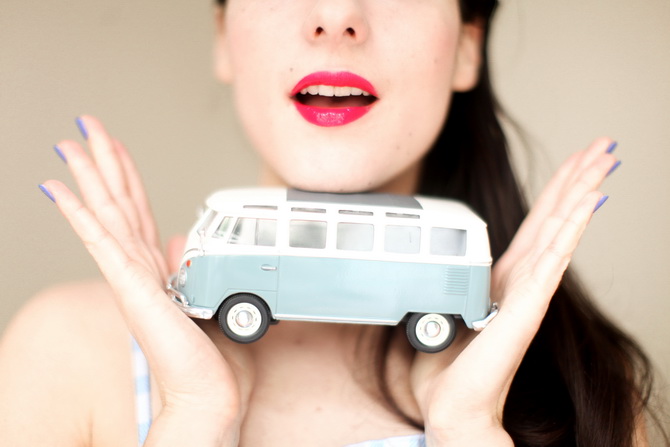 Sur les lèvres : Gloss Glam Matte 513 Zip It Rouge
Sur les ongles : Vernis Color Riche Le Vernis Denim 861
-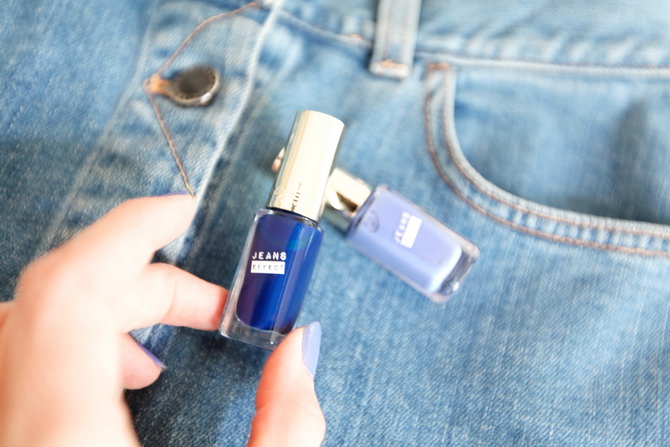 Vernis Color Riche Le Vernis Denim 860 et 861
-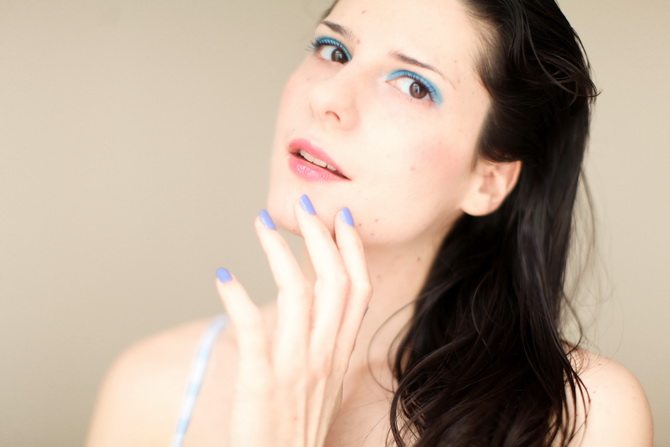 Sur les yeux: crayon Color Riche Le Crayon de Couleur 12 Ocean blue et Mascara Méga Volume Miss Manga "Electric Blue"
Sur les ongles: Vernis Color Riche Le Vernis Denim 861
-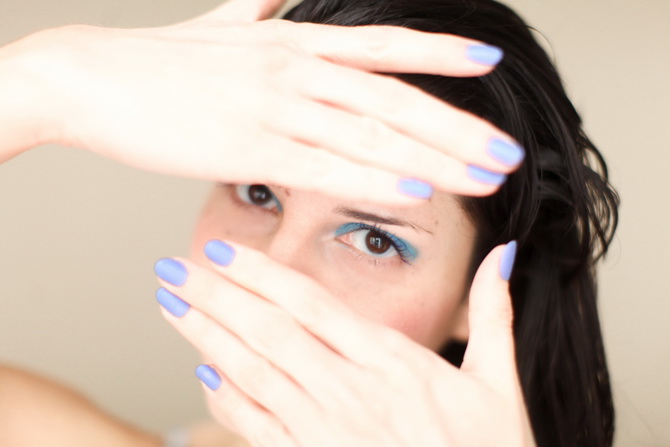 -
-