-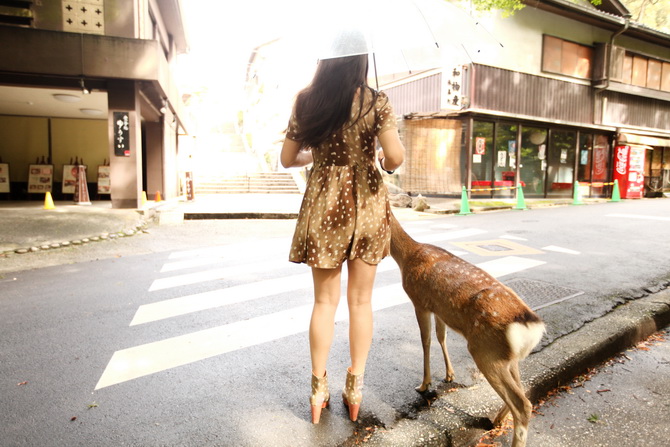 -
-
Ah Nara, ça faisait tellement longtemps que je rêvais d'y aller !
Je n'avais pas pu m'y rendre pour diverses raisons lors de mes derniers séjours, du coup j'en ai profité pour rester un week end entier cette fois ci, pour avoir le temps de bien en profiter.
Avec tous ces daims, l'endroit me semblait tellement magique que je trouvais ça triste de n'en profiter qu'une seule journée ( les "day trip" à partir de Kyoto se font couramment ).
J'en avais déjà conscience sur le moment, mais même des mois après, je considère cette visite à Nara comme l'une de mes plus belles excursions Japonaise.
Il faut dire que j'ai un attrait tout particulier pour les animaux, du coup dès qu'une expérience spéciale avec eux se présente, je suis curieuse de découvrir !
Quelques bonnes choses à savoir avant de se rendre à Nara:
-
♥ On peut acheter des "senbei" sur place: des biscuits spécifiquement faits pour les bambis, histoire d'obtenir leurs faveurs.
-
♥ La large zone touristique autour du temple Todaiji déborde de daims, mais ils sont pour la plupart complètement blasés. J'ai même vu l'un d'eux au repos sur l'une des grandes pelouses du parc, recouvert de biscuits que des touristes avaient dû lui lancer.
-
♥ Si vous voulez voir des daims plus réveillés et curieux, je vous conseille de vous rendre un peu plus au nord-est de la ville en bordure de rivière, au petit temple Mizutani. A partir de là, vous pouvez vous balader sur les petits chemins de terre qui mènent au temples Kasuga Taisha.  C'est dans ces environs que j'ai eu les plus jolies surprises, et pris les plus belles photos !
-
♥ A partir d'une certaine heure ( 3h30 – 4h généralement ), les vendeurs de biscuits s'éclipsent, et les bambis avec eux. Si vous voulez profiter de l'endroit et de ses particularités, mieux vaut arriver tôt.
-
♥ Nara était à l'origine la capitale du Japon. Il y a donc beaucoup de bâtiments prestigieux à visiter! Le célèbre temple Todaiji par exemple est le temple en bois le plus ancien du Japon. S'il n'y a pas que les daims qui vous intéressent, vous aurez suffisamment de quoi faire !
A Nara, il y a également un ancien parc d'attraction désaffecté: Dreamland.
A la fois étrange et photogénique à souhait !
-
Dans mon prochain article, je vous parlerais du très joli Ryokan où j'ai séjourné. Un endroit qui a fortement contribué à rendre ce week end à Nara inoubliable !
Et pour ceux qui se posaient la question: oui j'avais sorti tout spécialement mon ensemble Bambi pour l'occasion ! Ahah :p
-
-
♫ ♪ Princess Mononoke – Journey to the West
-
-
Ah Nara, I dreamed of going there for such a long time !
As I couldn't make it during my last trips, I made sure to have enough time to fully enjoy the city, and stayed for 2 days.
The place seemed so magical with all the deers that I thought it would be sad to stay for only one day ( one day trips from Kyoto are very usual ).
I already knew it at the time, but even months later, I consider my stay in Nara as one of my best Japanese experience.
I must say I have a special attraction for the animals, so when I get any occasion to experience something out of the ordinary, I'm curious to try and see!
Here are a few things that might be useful before you go to Nara:
-
♥ You can purchase some "senbei" there, they are made especially for deers, and very useful when it comes to get their favors.
-
♥ The large touristic area around Todaiji temple is full of deers, but most of them are completely bored. I even saw one of them resting on the park lawn, covered in biscuits that people had thrown at him.
-
♥ If you want to see deers a little bit more awake and curious, I would recommend to go a little more northeast of the city, to the Mizutani shrine. From there you can walk some really pretty paths leading to the Kasuga Taisha shrine. I got the nicest surprises in that area, and also took the best pictures!
-
♥ At the end of the afternoon ( around 4 PM ), biscuits sellers tend to leave, and the deers disappear with them. If you want to enjoy the place, you better come early.
-
♥ Nara was originally the capital of Japan. For this reason, there are many prestigious buildings. For example, the famous Todaiji is the oldest temple made of wood in Japan. If you're not interested only by the deers, you will have plenty to see !
Another interesting sight in Nara: Dreamland, an abandoned amusement park. Strangely photogenic.
-
In my next article, I'll talk about the Ryokan where I stayed. A place so beautiful it fully contributed in making my stay in Nara unforgettable !
And for those who are wondering: yes I wore the deer print outfit especially for the occasion ! Ahah ! :p
-
-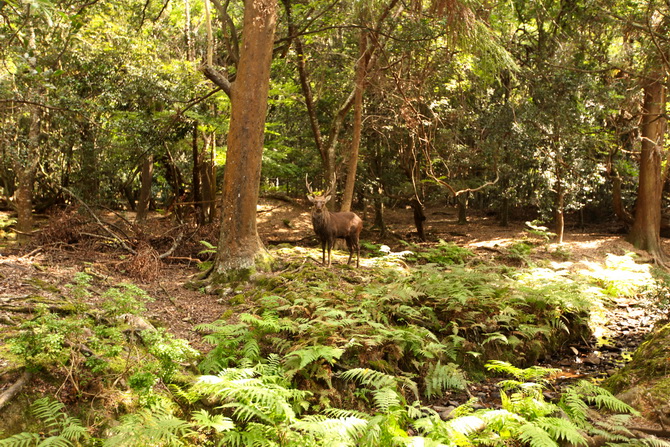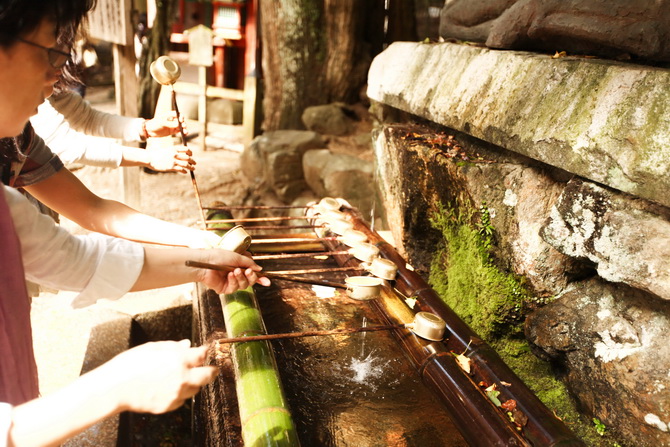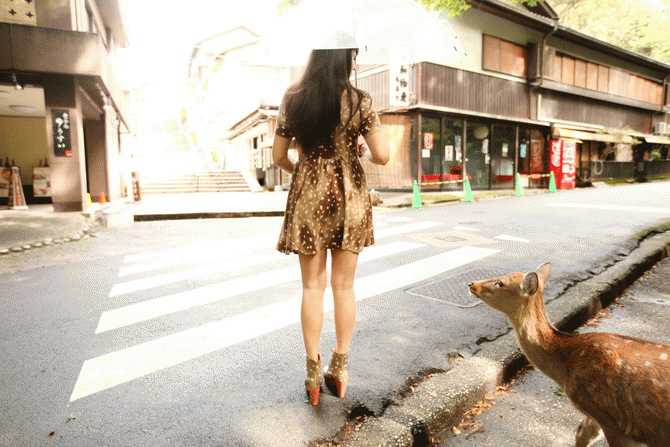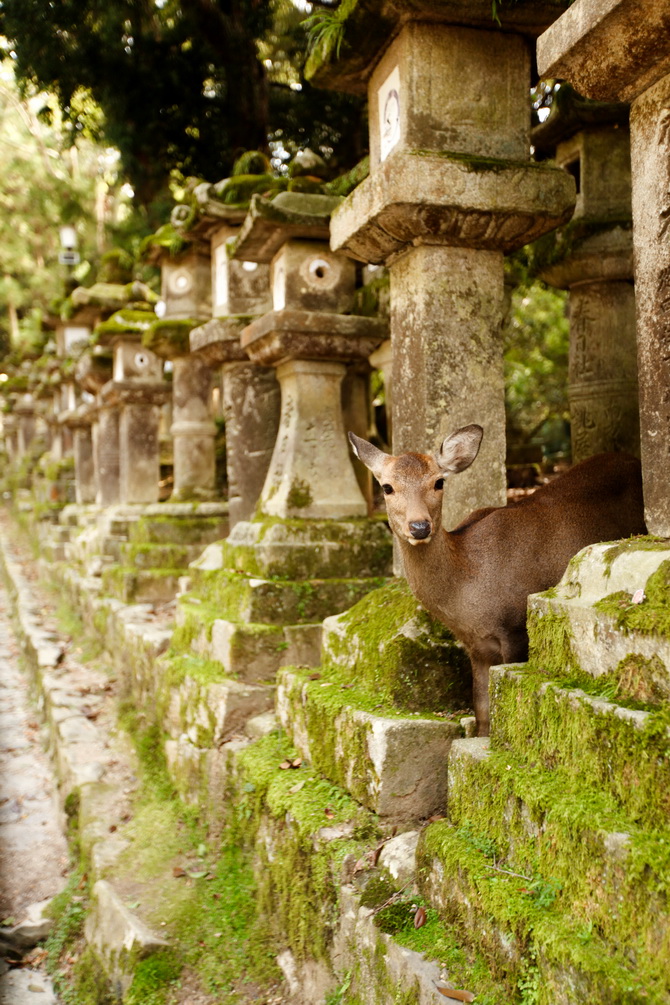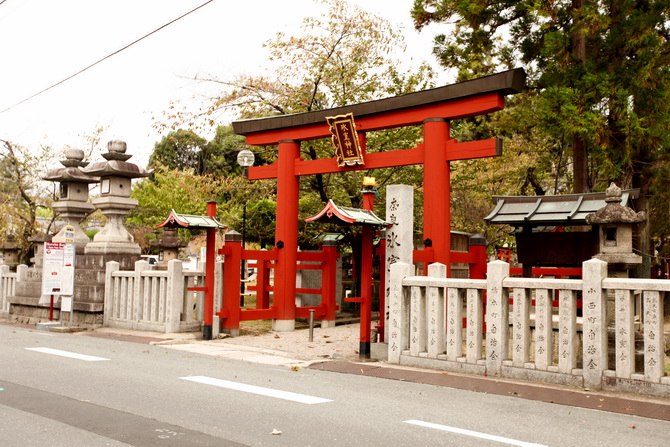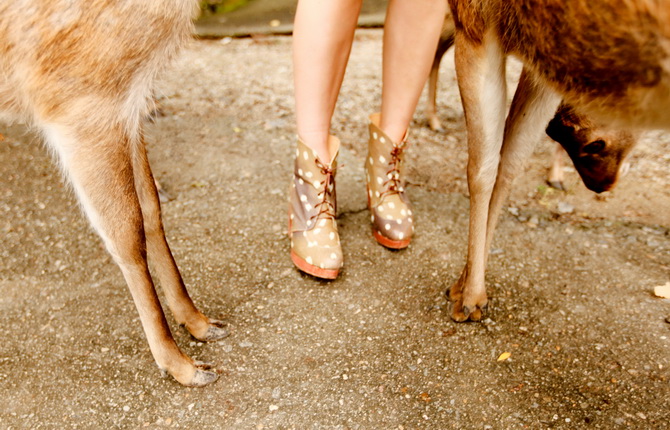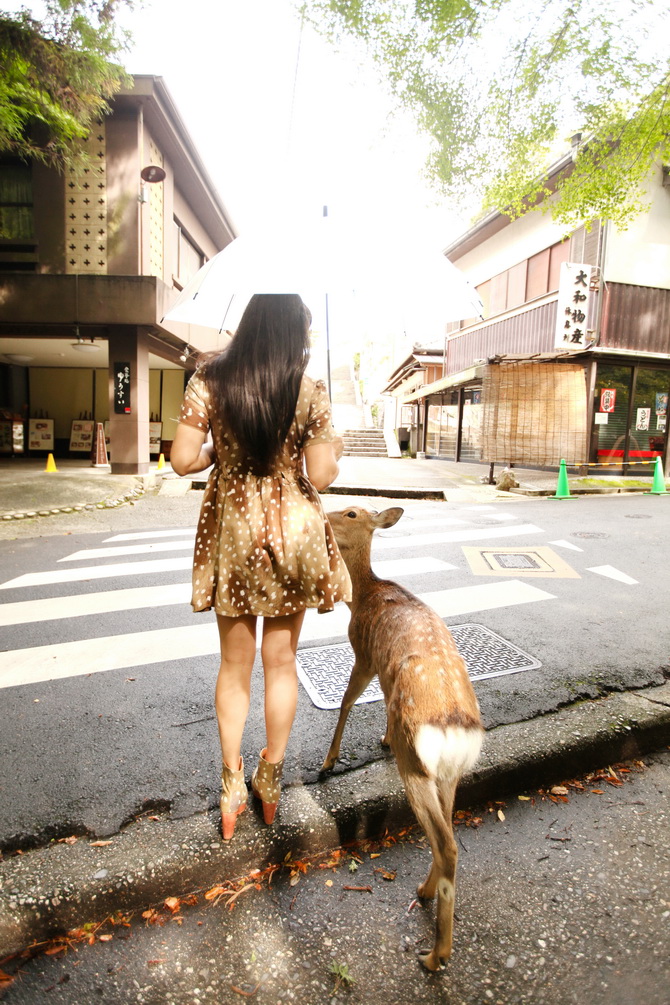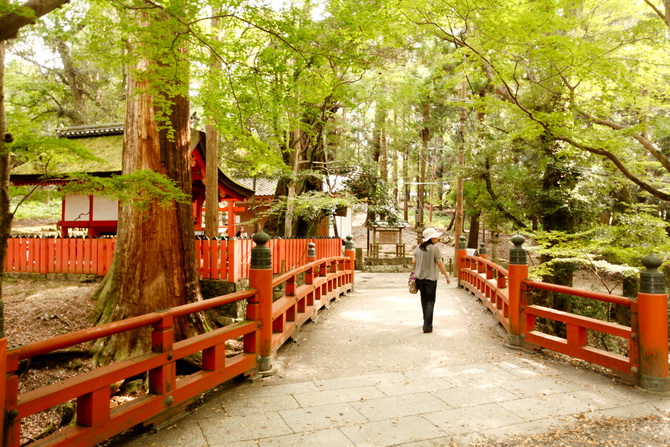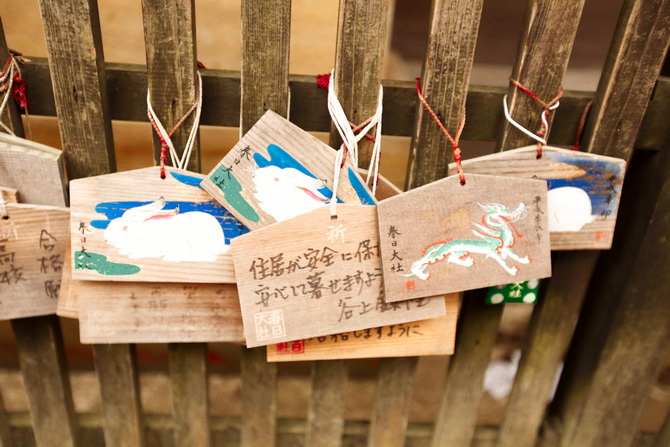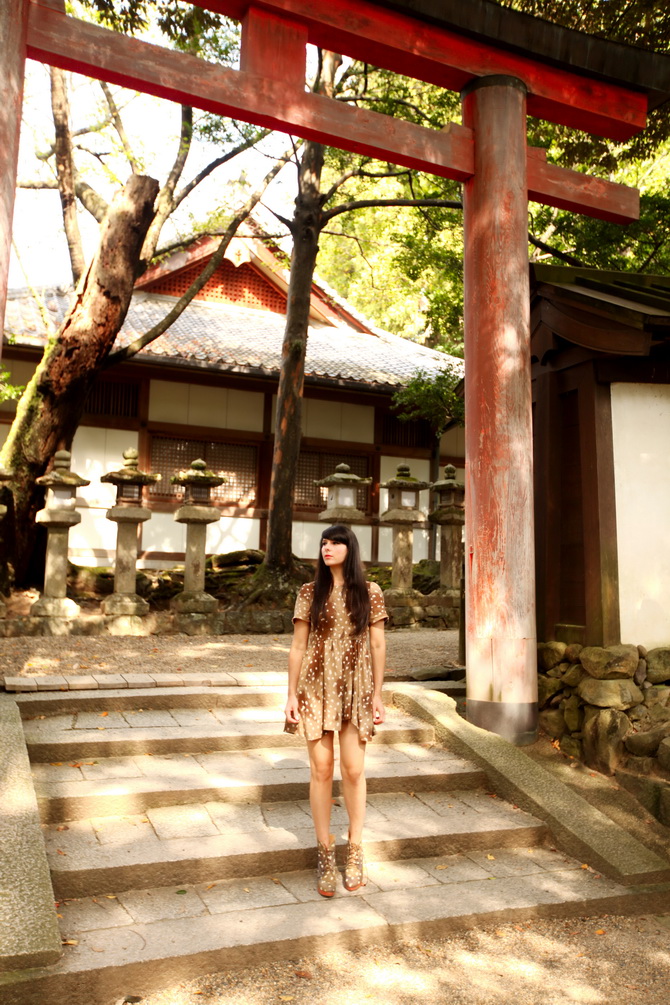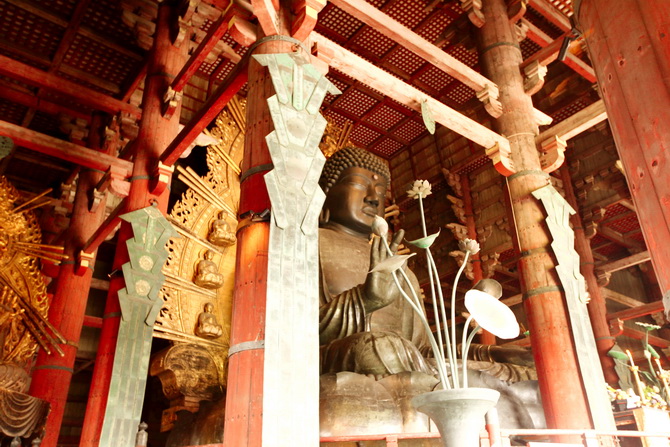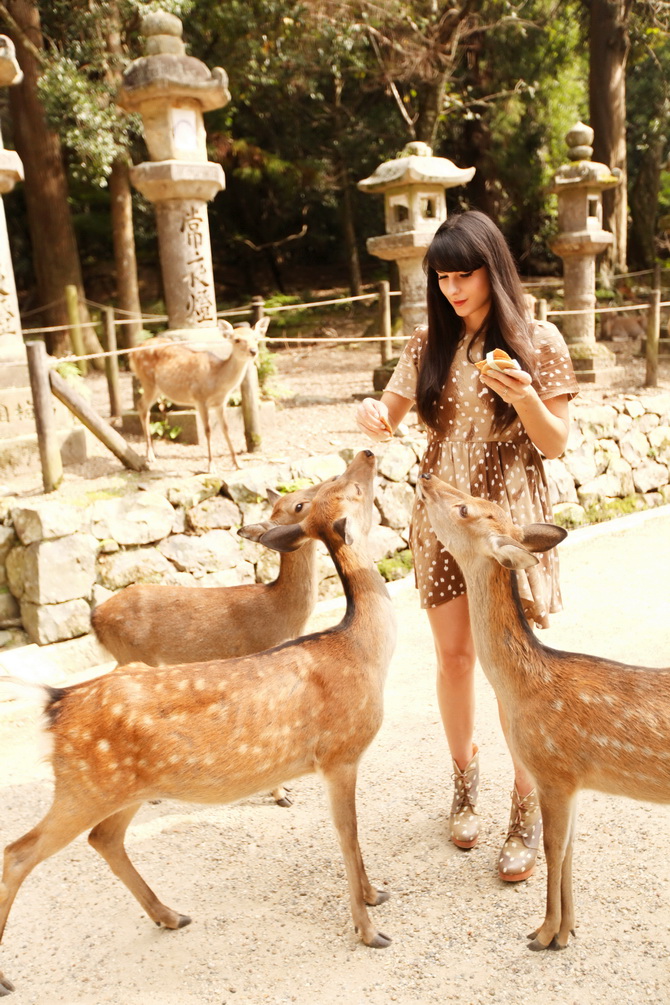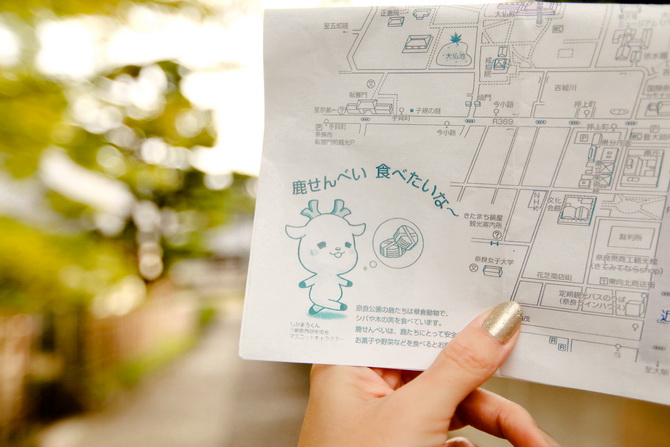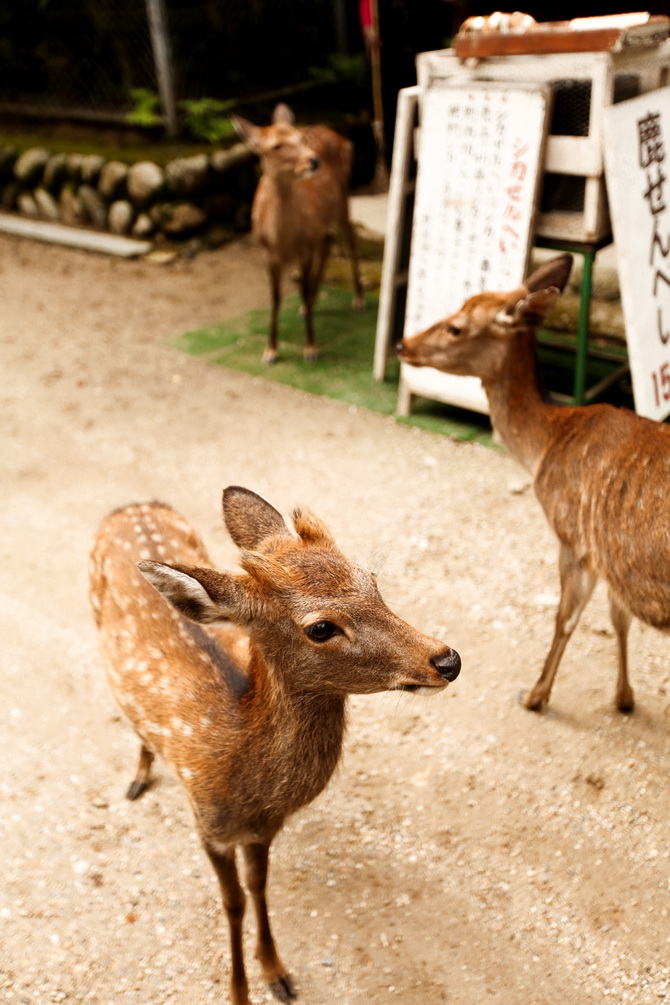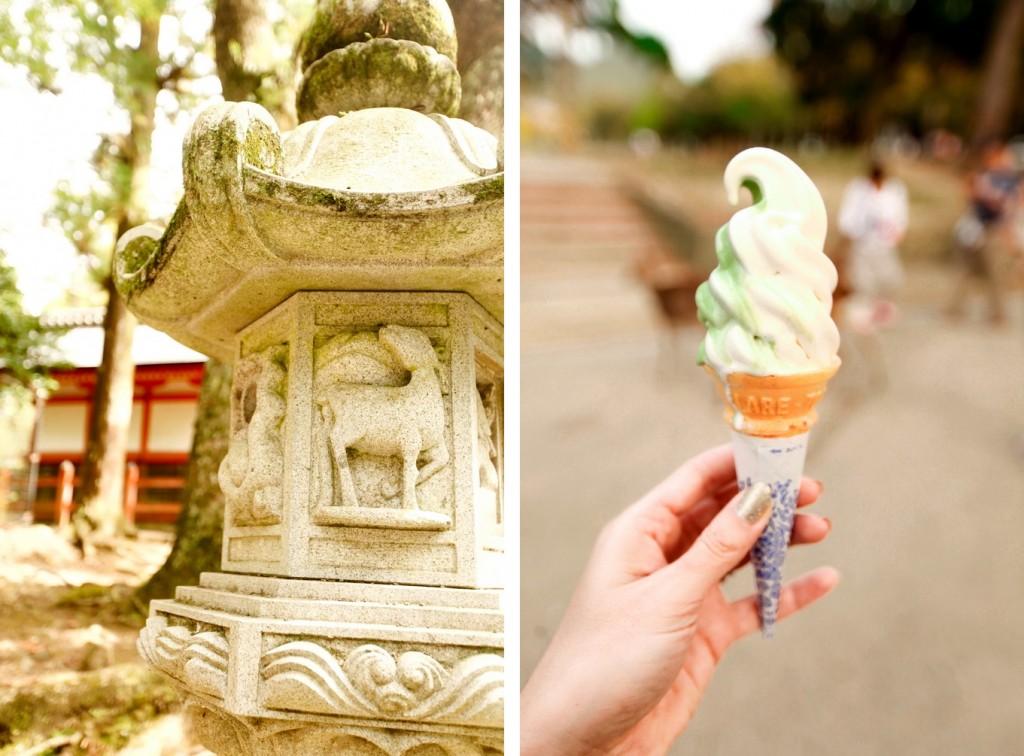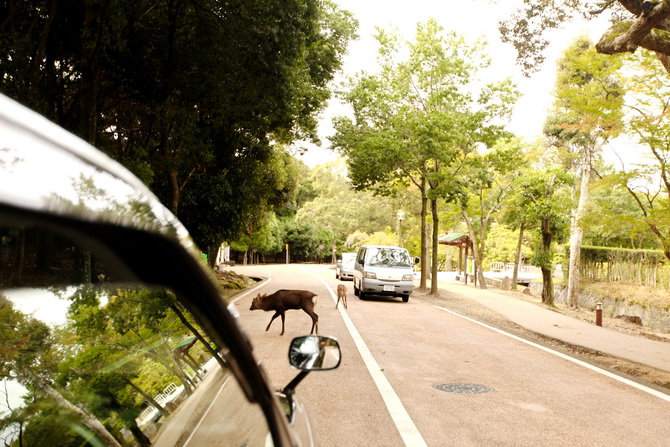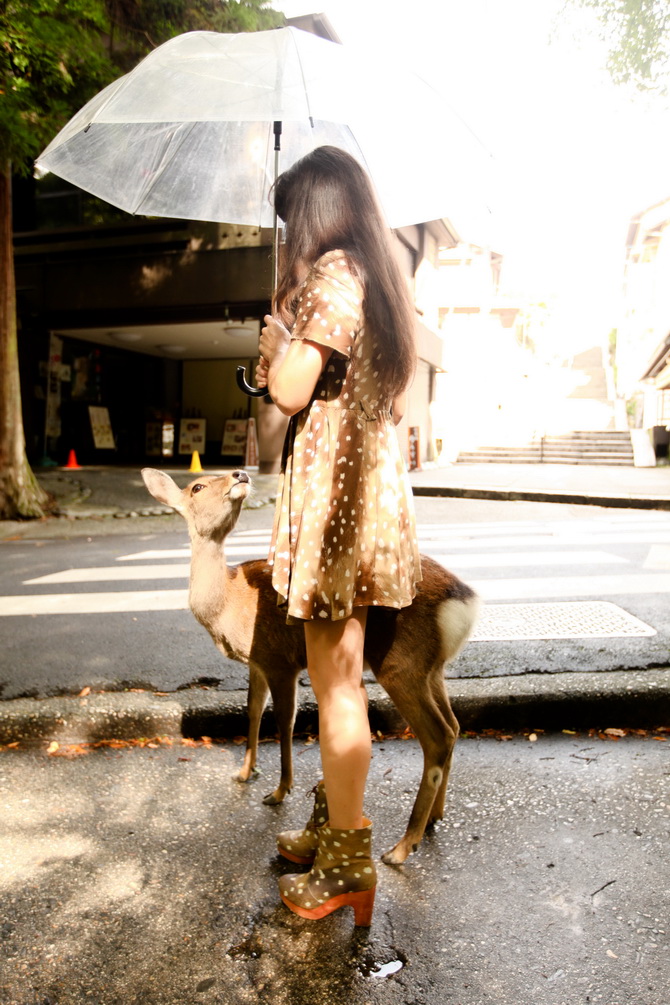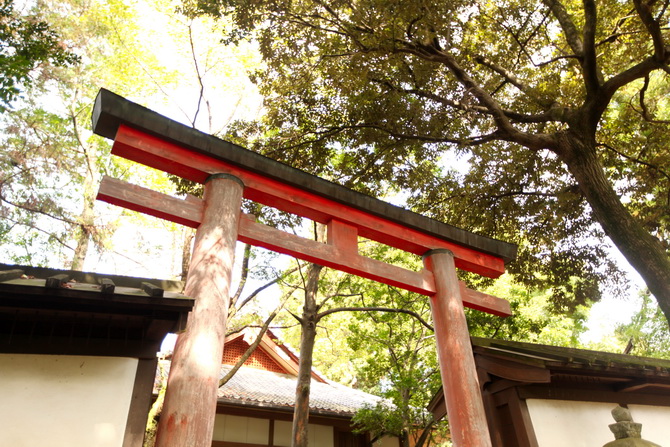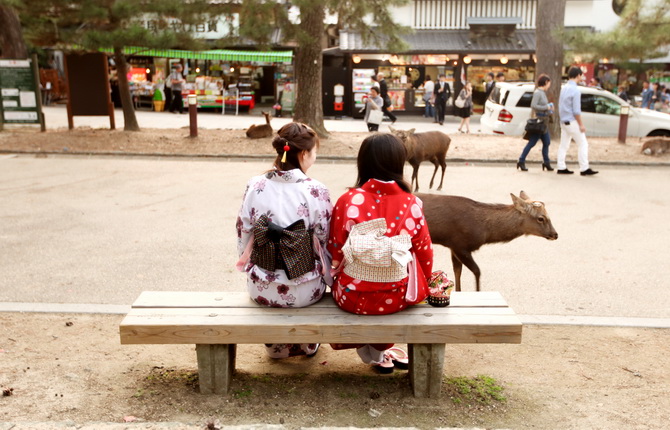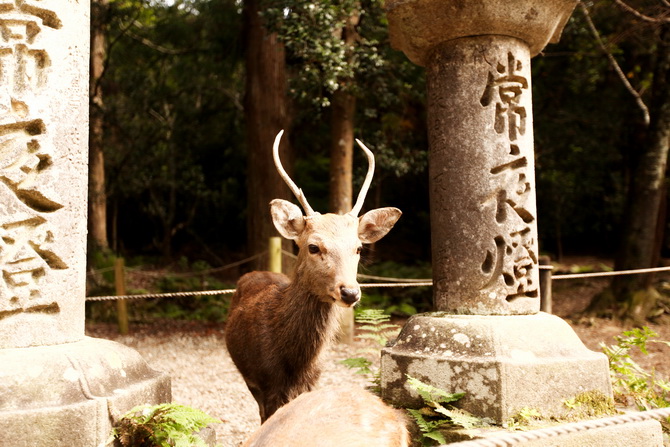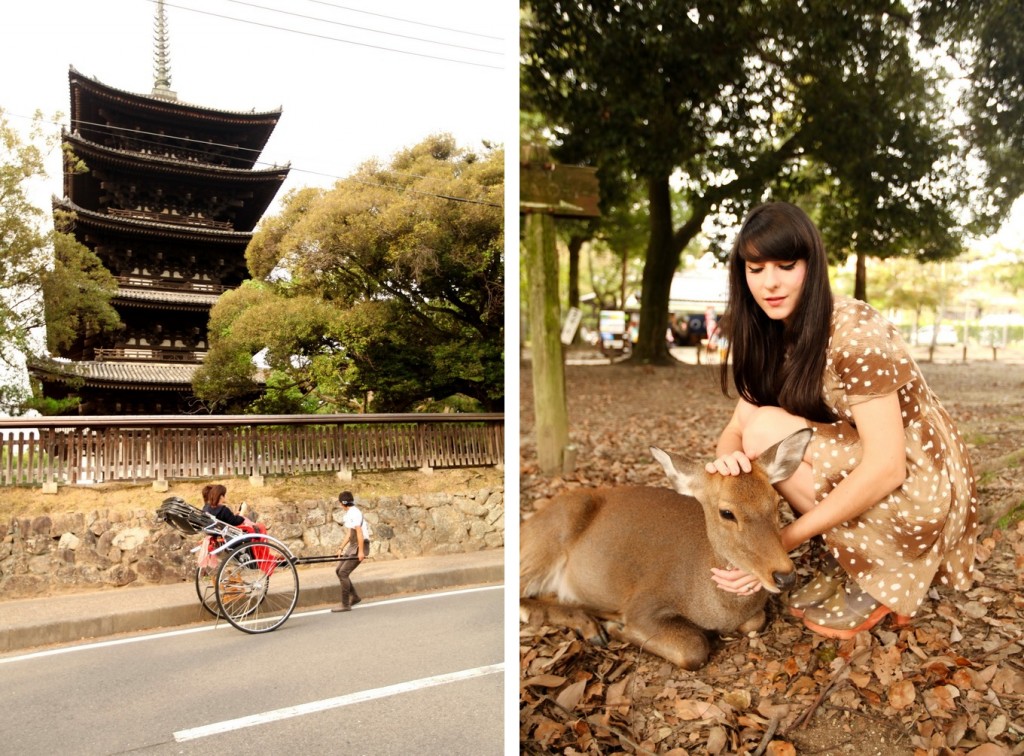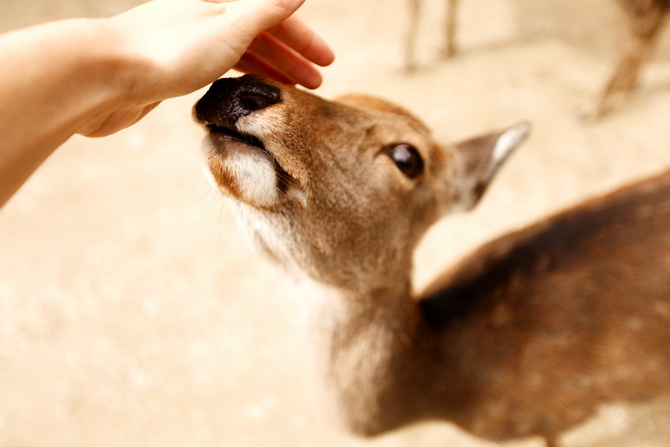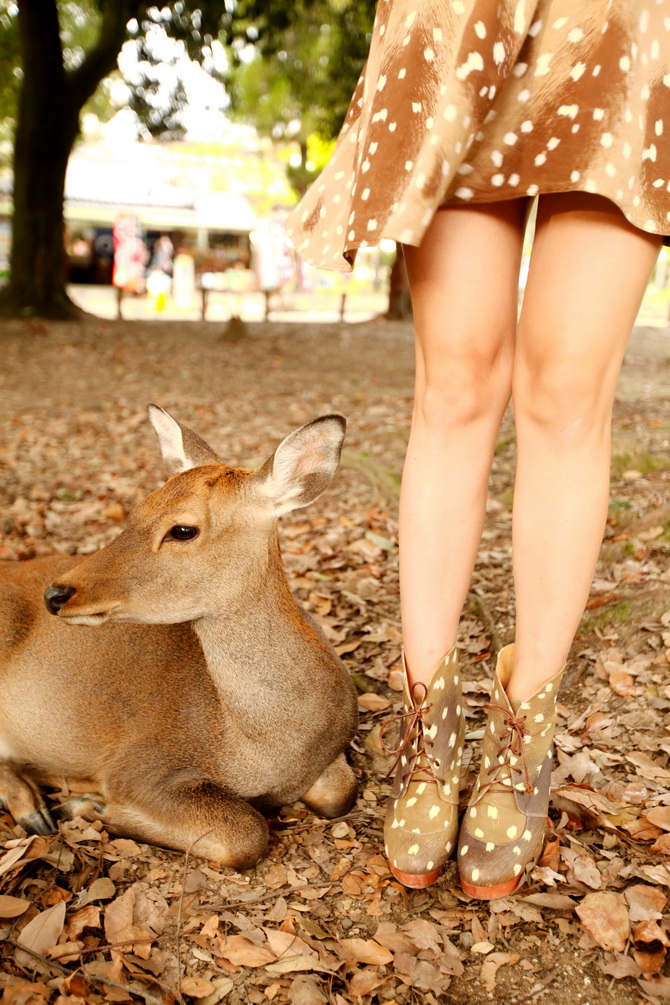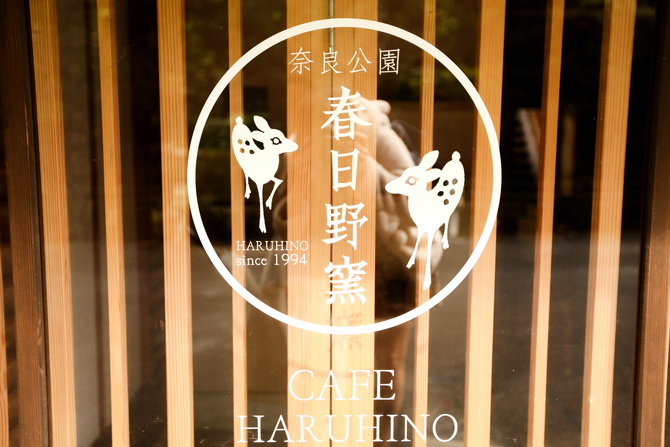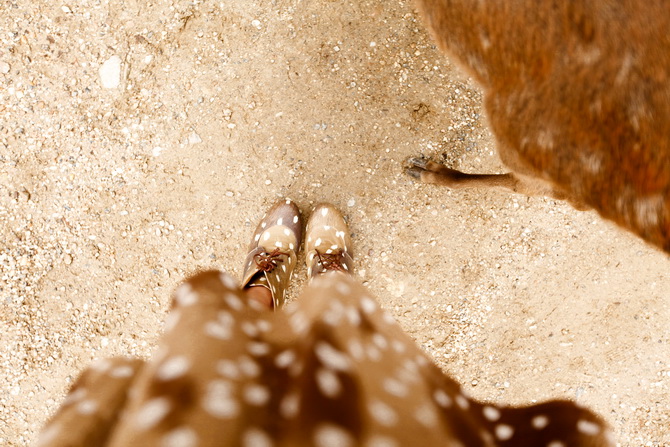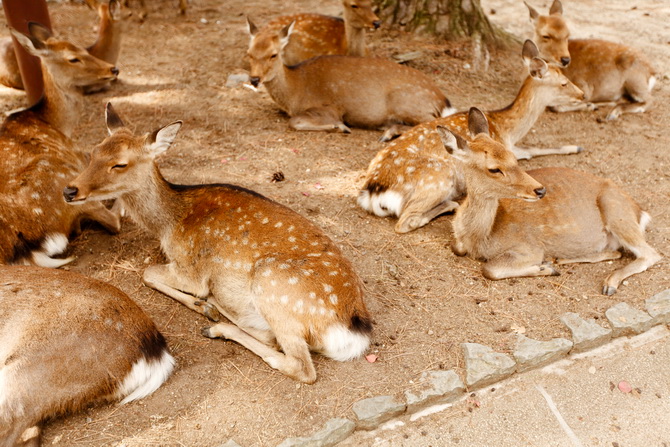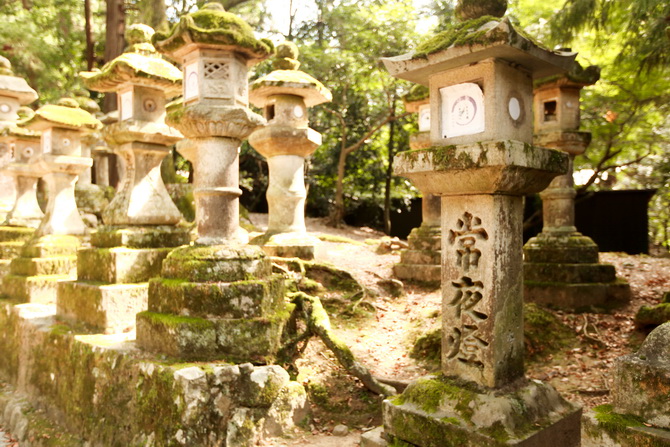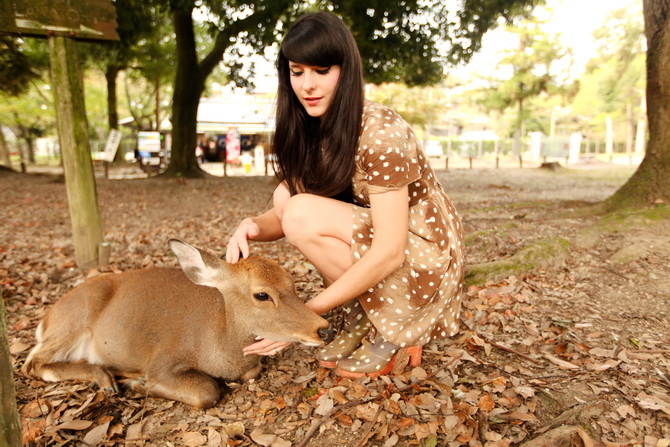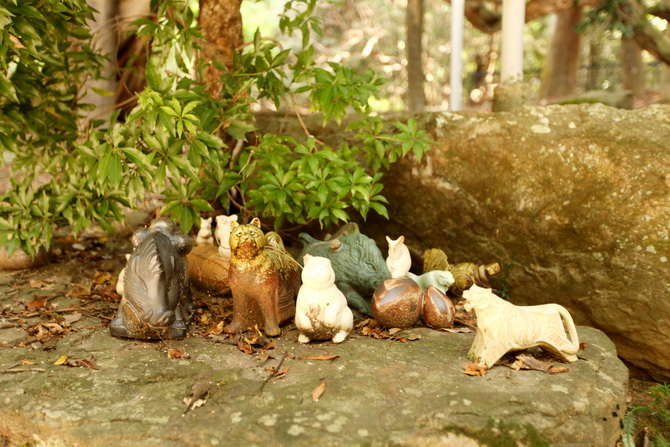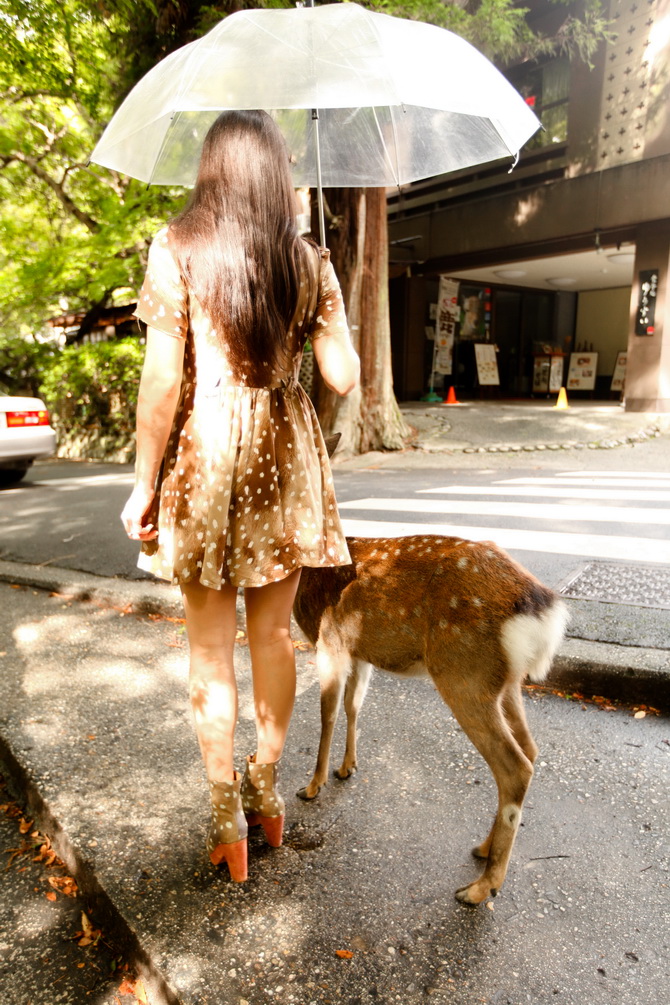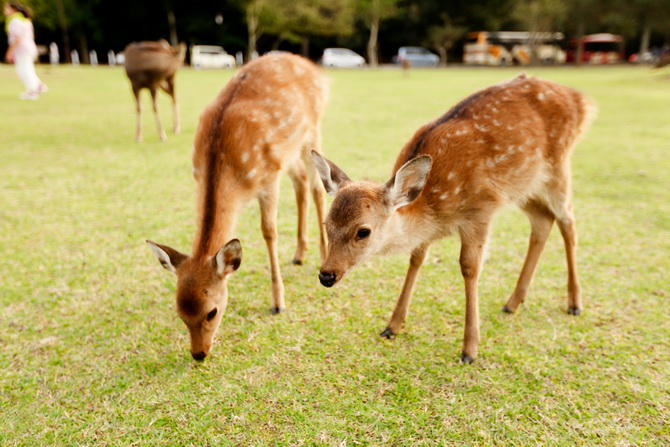 -
Je portais une robe et des chaussures Sretsis.
I wore a dress and shoes from Sretsis.
-
-
-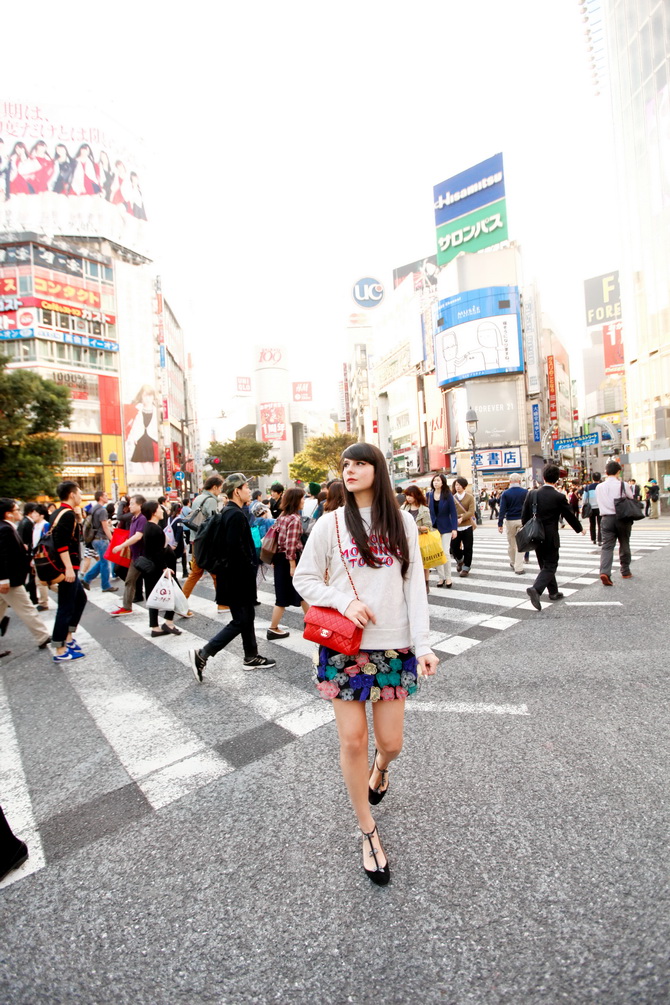 -
-
Nara, Osaka Universal Studios, Odaiba, Shinjuku, Shibuya, Kyoto Ginkaku-ji Temple … quelques photos d'introduction à mon séjour au Japon d'Octobre dernier.
Pour la liste de mes bonnes adresses, je vous invite à consulter mon article de 2013.
-
-
♫ ♪ Kiki's delivery service - If I've been enveloped in Tenderness
-
-
Nara, Osaka Universal Studios, Odaiba, Shinjuku, Shibuya, Kyoto Ginkaku-ji Temple … A few introduction photos to my trip to Japan last October.
For my personal tips and recommendations, you can check my post from 2013.
-
-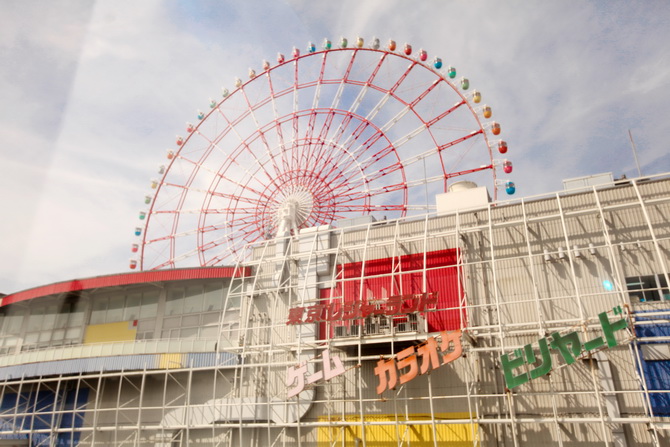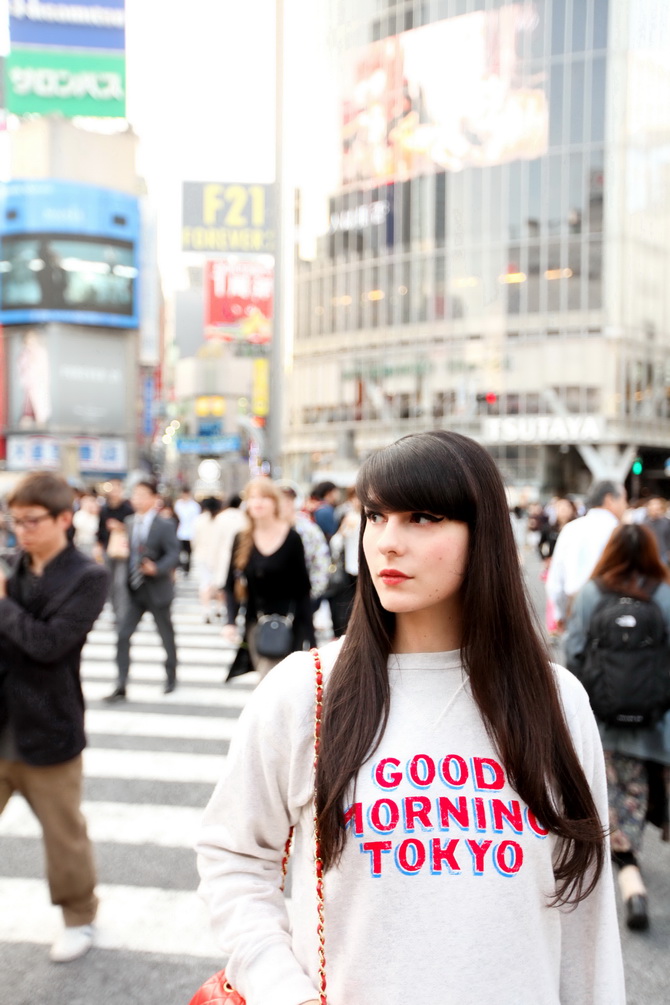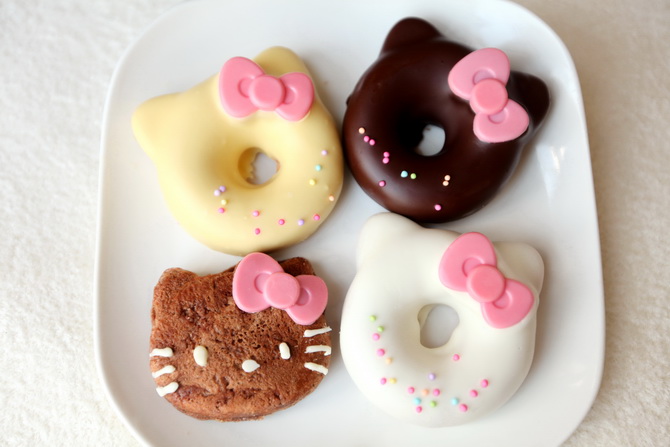 Pull / Jumper: Isabel Marant Etoile - Jupe / Skirt : Sretsis - Sac /Bag : Chanel - Chaussures / Shoes : Chloé
-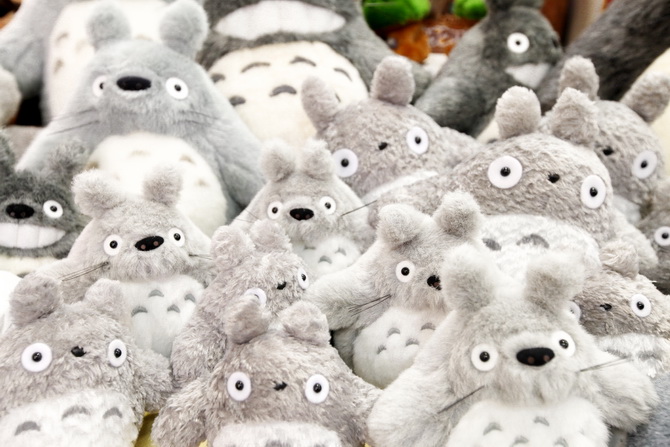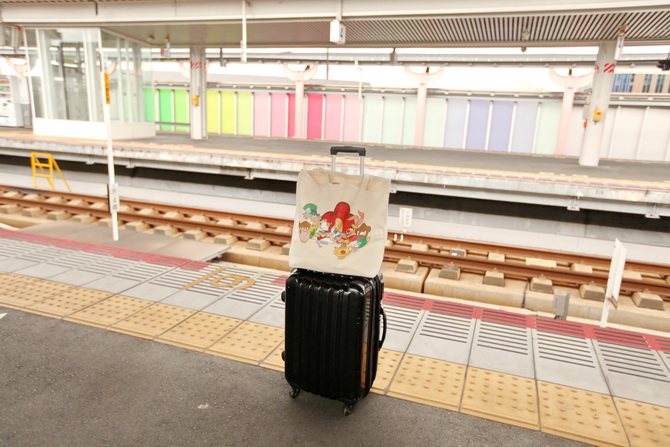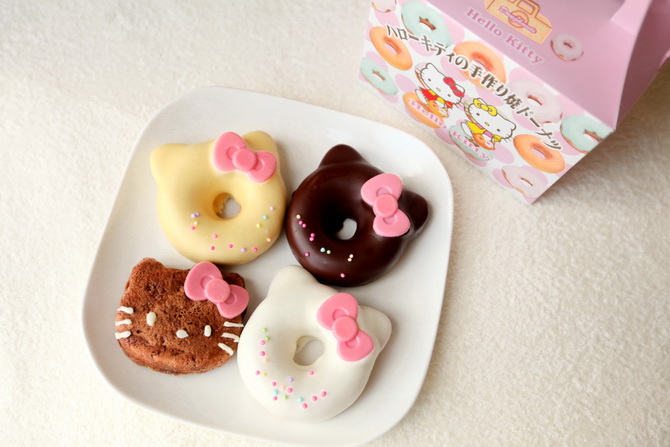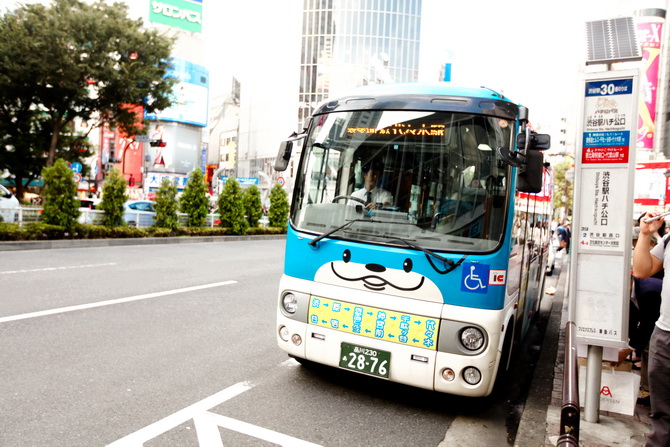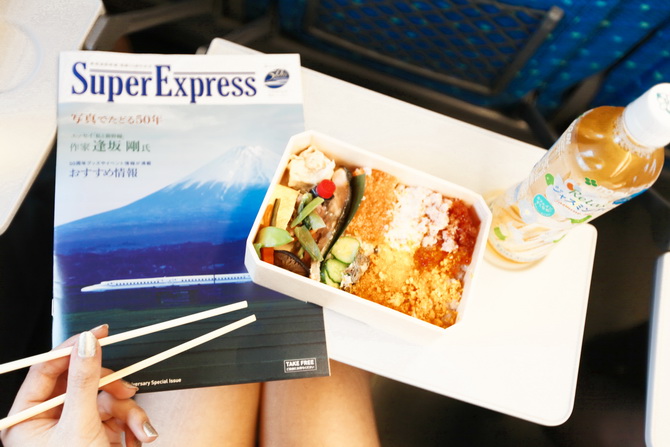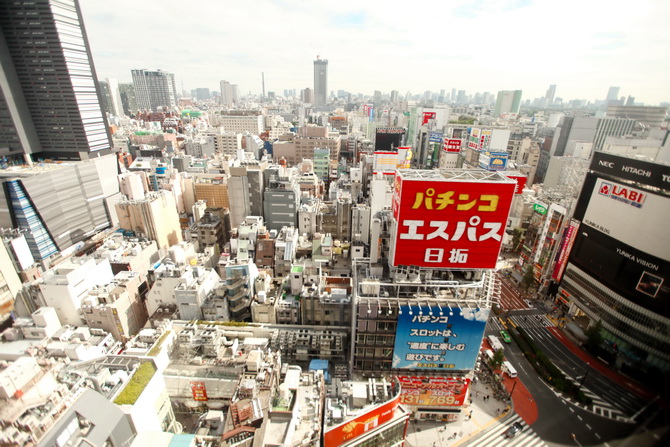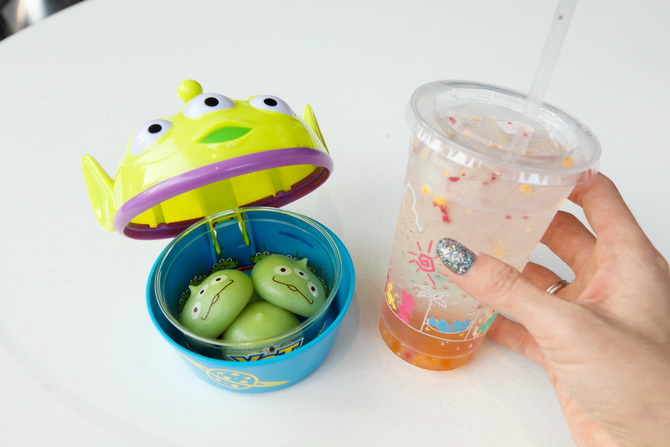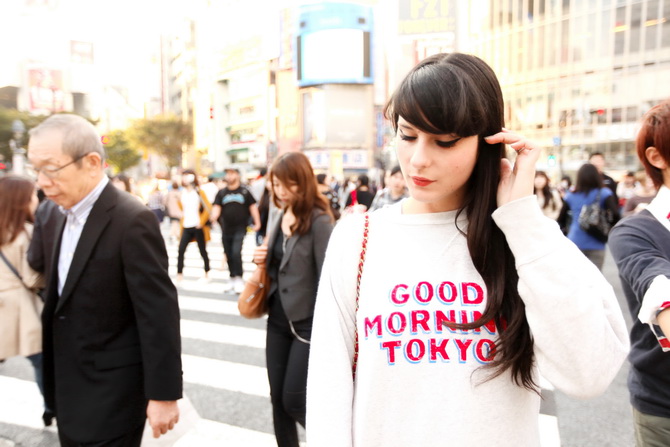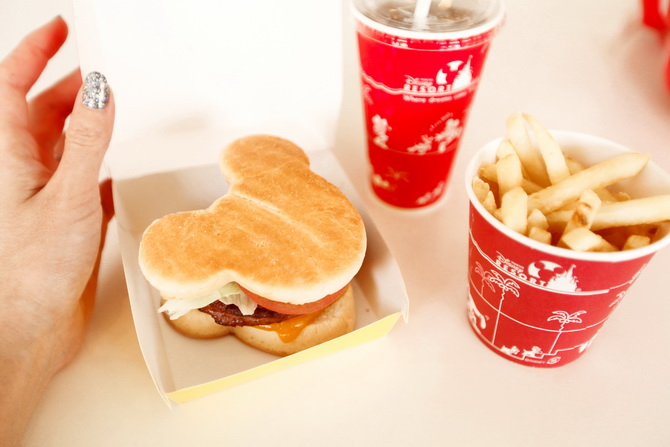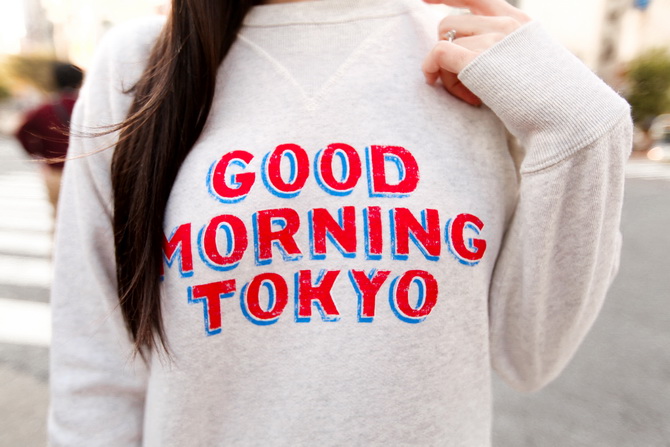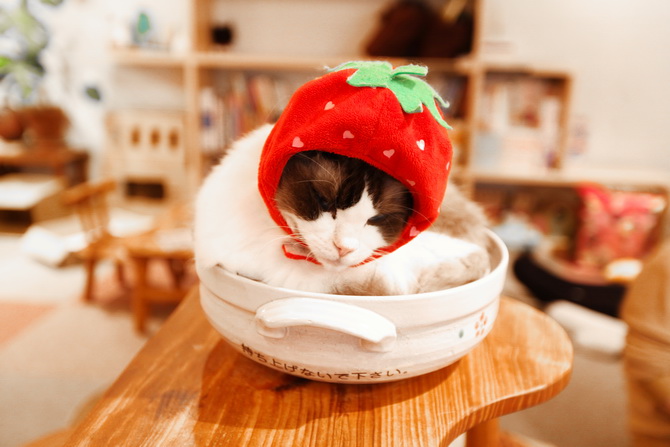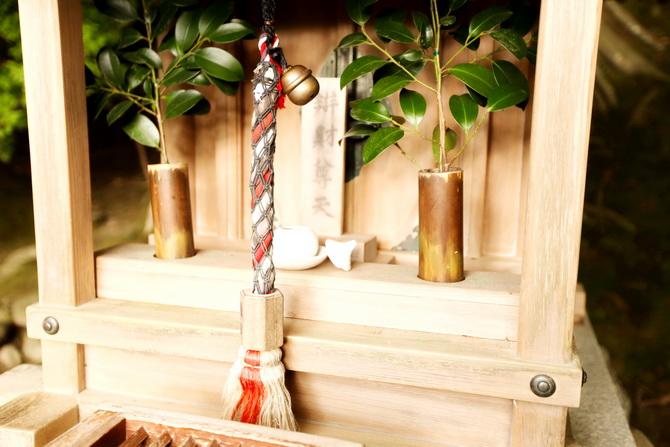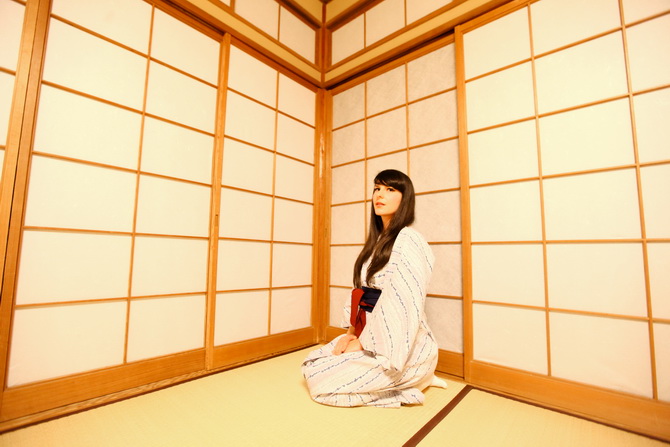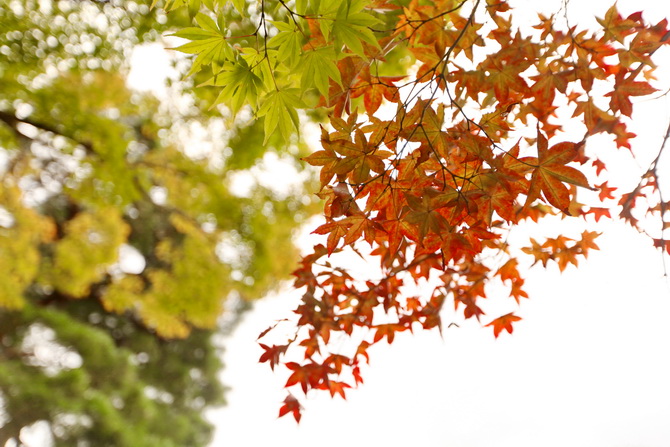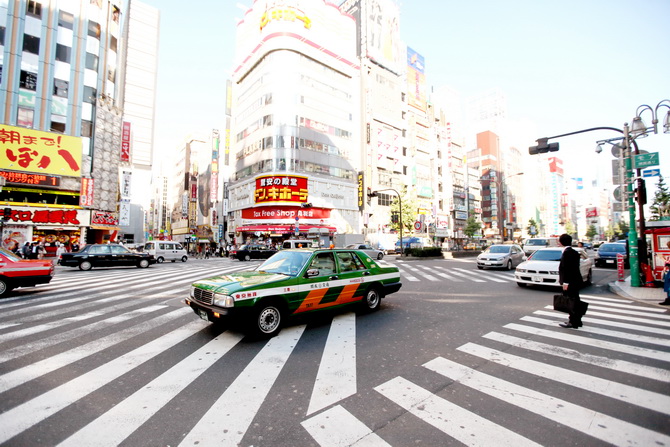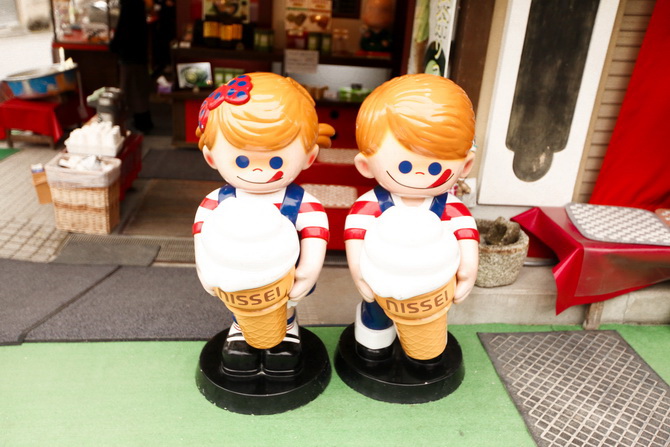 Robe + chaussures / Dress + shoes : Sretsis
-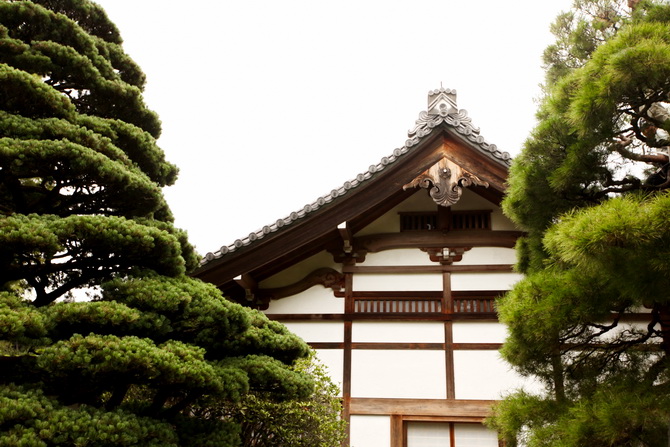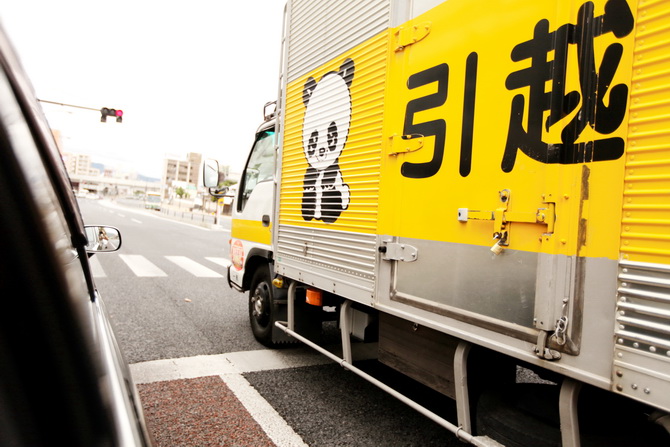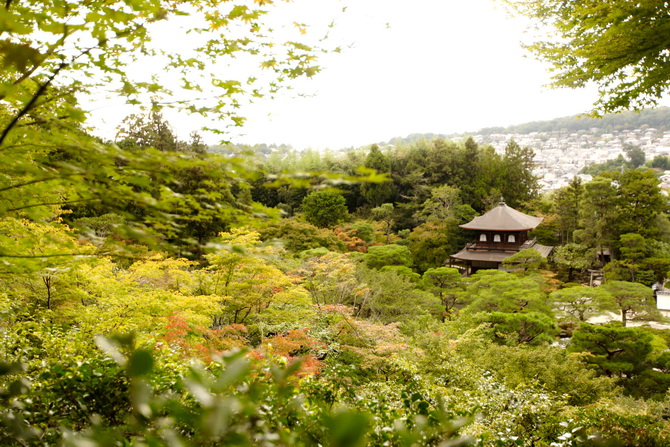 -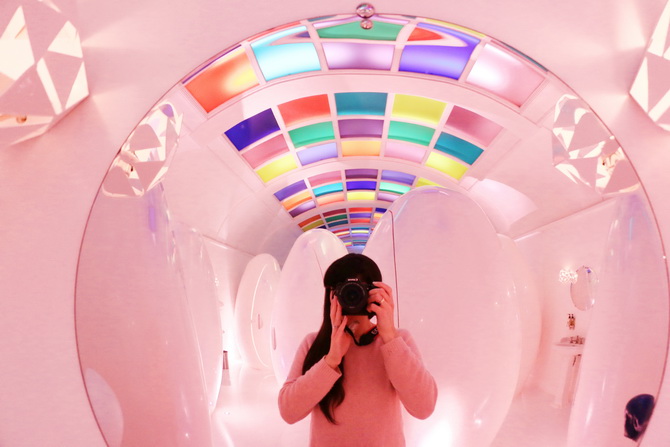 -
-
Suite de mon court séjour à Londres: un "afternoon tea" à Sketch.
Ce restaurant très couru composé de plusieurs salles ( chacunes différentes ) a la particularité de changer de design intérieur, à chaque fois qu'une nouvelle collaboration avec des artistes leur fait envie.
Etant tombée sur quelques photos sur le net de la salle "The Gallery", je me suis dit que ce passage dans la capitale Anglaise était le moment ou jamais d'y aller.
Cette ambiance rose et cosy, ces fauteuils totalement glamours qui me font penser à des pâtisseries !
J'ai réservé quelques jours avant, et je ne l'ai pas regretté. Le tea time proposé était délicieux, copieux et raffiné. Mignardises, verrines, petits sandwichs, scones… Et parce qu'on est en Angleterre naturellement, une carte de thés des plus tentants.
Et Sketch c'est aussi les toilettes futuristes, ces œufs individuels qui sont une attraction à eux seuls !
-
-
-
-
Second and final stop from this week end in London: an afternoon tea at Sketch London.
A very popular restaurant which changes the design of its rooms ( each of them different ) everytime they feel like making some new collaborations with artists.
After seeing pictures of the room called "The Gallery" on the net, I thought that this quick stop in the British capital was a great opportunity to make a visit.
This pink and cosy atmosphere, these glamorous chairs and sofas looking like pastries !
I made a reservation a few days before, and I didn't regret it. It was delicious, pretty and we got lots to eat. Sweets, finger sandwiches, scones … And the most tempting selection of teas.
Sketch is also very famous for its futuristic toilets. Some kind of individual "eggs" that are attractions all by themselves !
-
-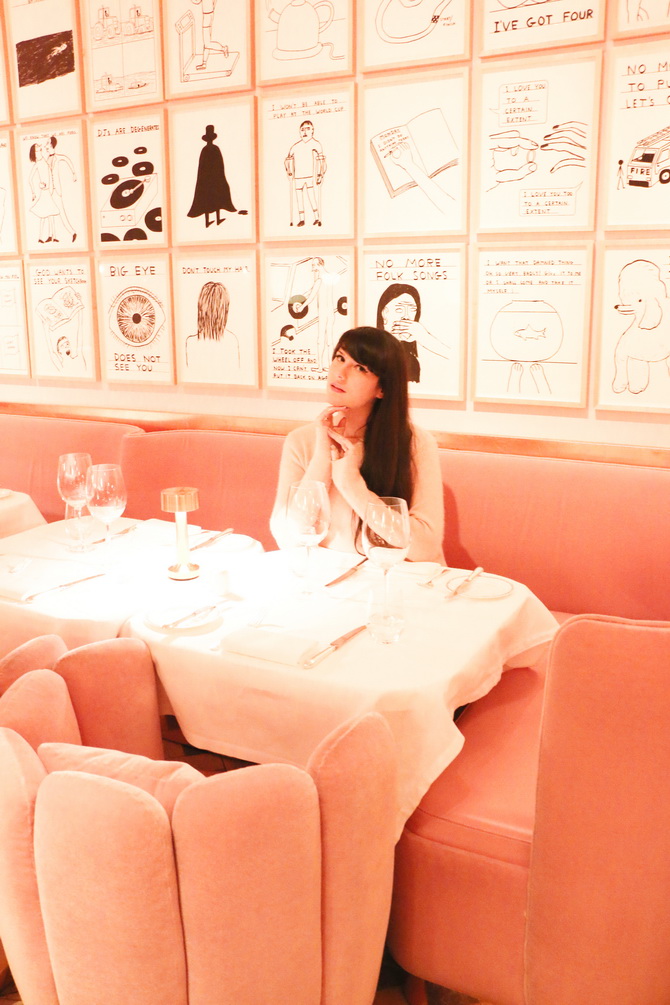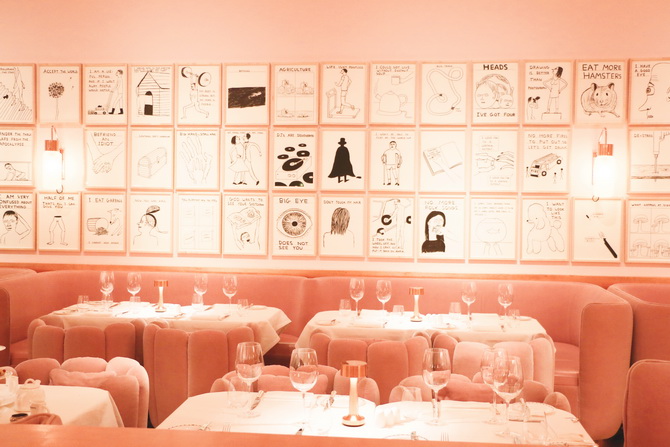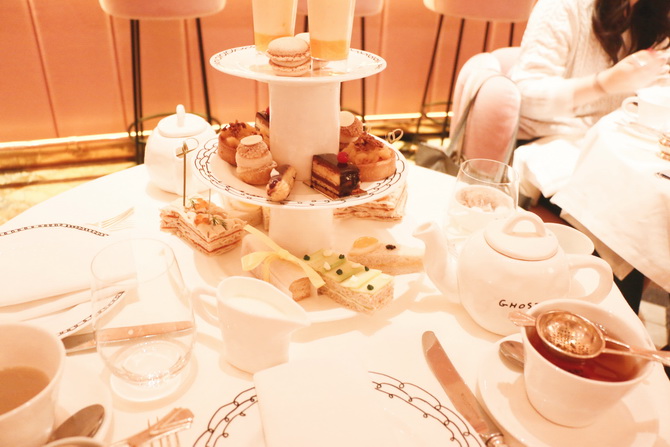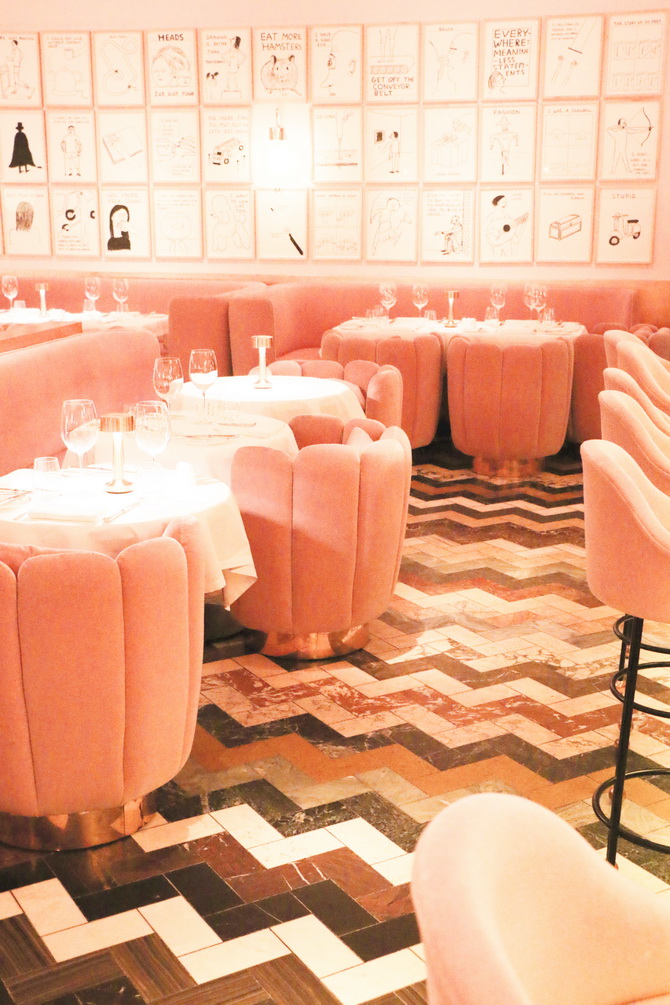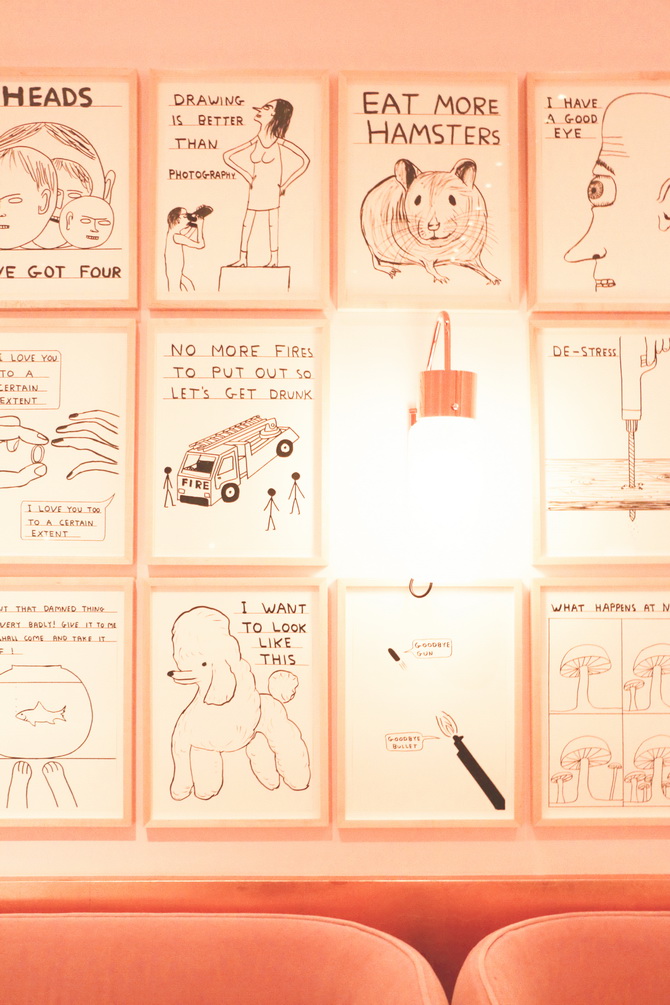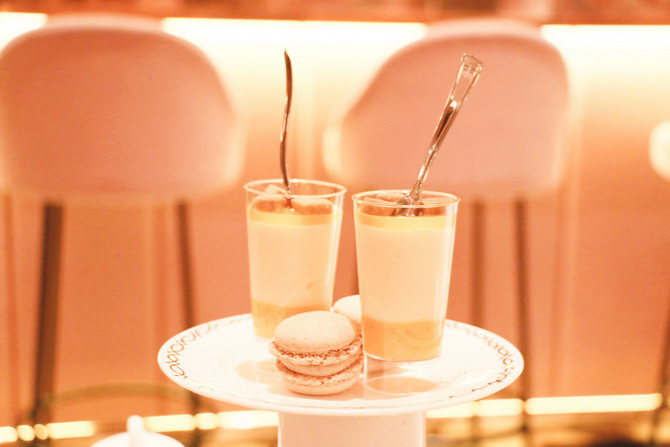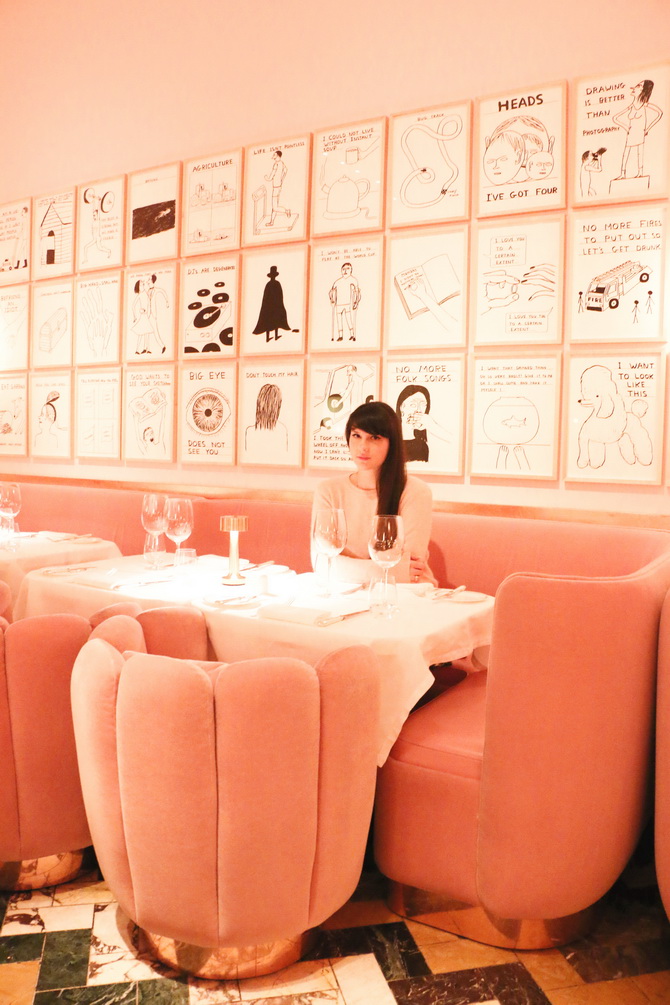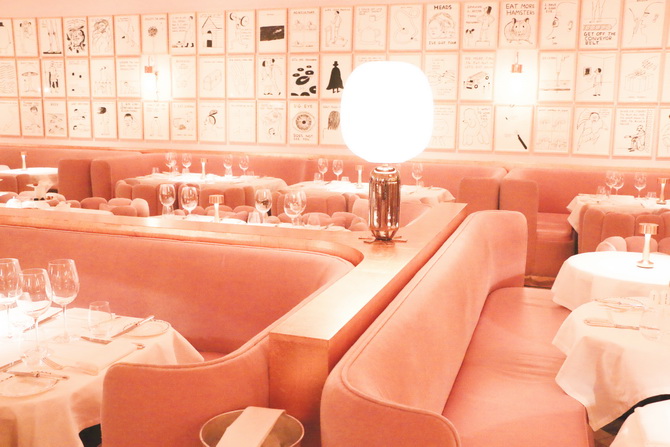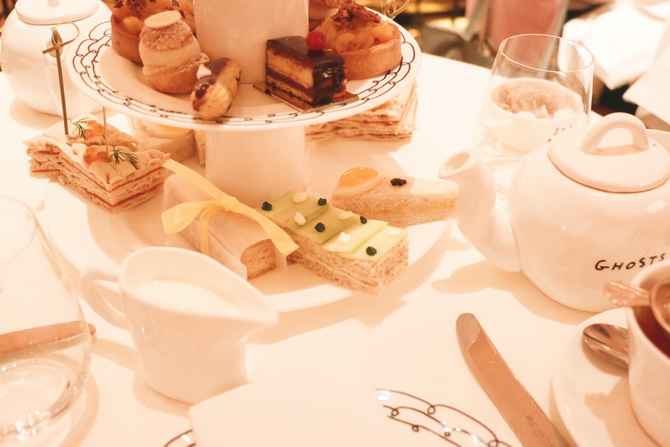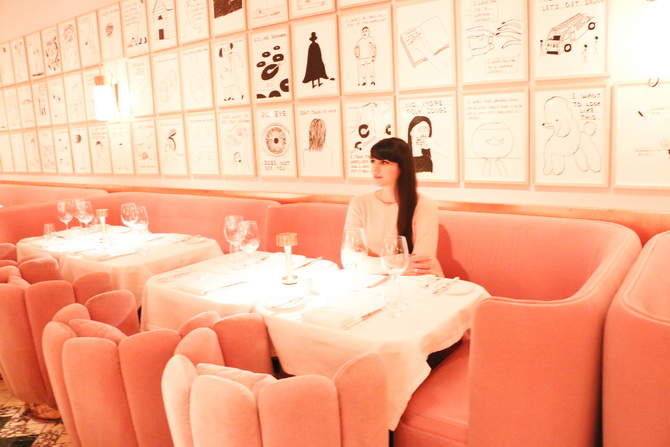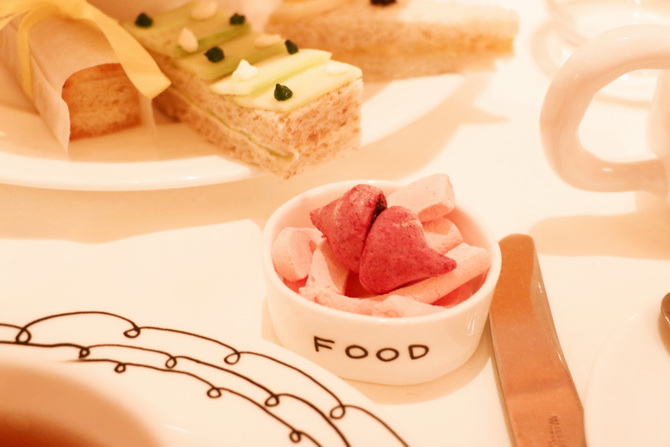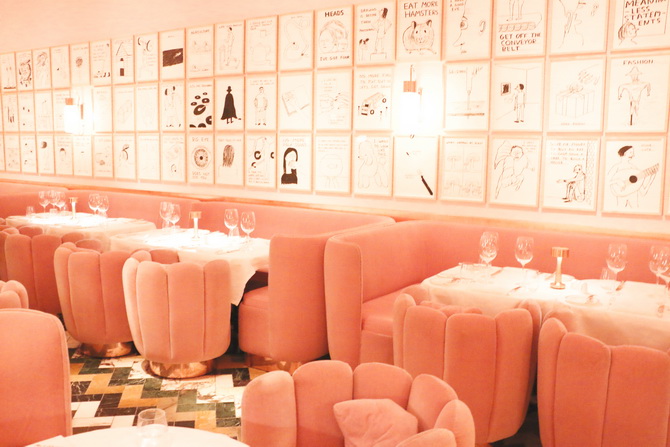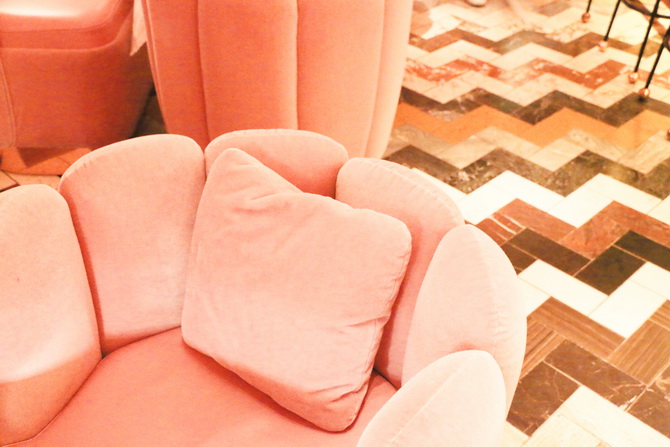 -
-
-