-
-
-
Nous voici toujours à Jibacoa.
Entre l'eau cristalline, les petites maisons de mon hôtel et les voitures garées sur la plage ( et oui, ce n'est pas un mythe ! ), l'ambiance était joliment bleutée.
Cameleon Villas, l'endroit où je séjournais, est un club vacances à la sauce Cubaine  ( et Cuba étant le pays du Rhum, autant dire que je garde un souvenir mémorable de soirées open bar bien arrosées! ).
Il y avait des palmiers magnifiques, et avec son architecture et ses détails rétro, l'endroit semblait figé dans les années 50. 
Mon appareil photo et moi nous sommes régalés !
-
-
♫ ♪ Perry Como – Papa Loves Mambo
-
-
Second day in Jibacoa.
With its clear water, the little houses and the cars on the beach ( yes, this isn't a myth ! ), the atmosphere was beautifully blue.
The place where I stayed, Cameleon Villas, is a small Cuban hotel club ( and as Cuba is the country of Rum, let's say that I keep a memorable souvenir of open bar parties! ).
There were some magnificent palm trees, and with its architecture and retro details, the place looked like we were still in the 50′s.
My camera and I really enjoyed !
-
-
Maillot de bain / Bathsuit: Norma Kamali - Lunettes / Sunglasses : Dior - Sac / Bag : Charlotte Olympia
-
Maillot de bain / Bathsuit: Norma Kamali - Lunettes / Sunglasses : Dior - Sac / Bag : Charlotte Olympia
-
Maillot de bain / Bathsuit: Norma Kamali - Lunettes / Sunglasses : Dior - Sac / Bag : Charlotte Olympia
-
Maillot de bain / Bathsuit: Norma Kamali - Lunettes / Sunglasses : Dior - Sac / Bag : Charlotte Olympia
-
-
-
-
-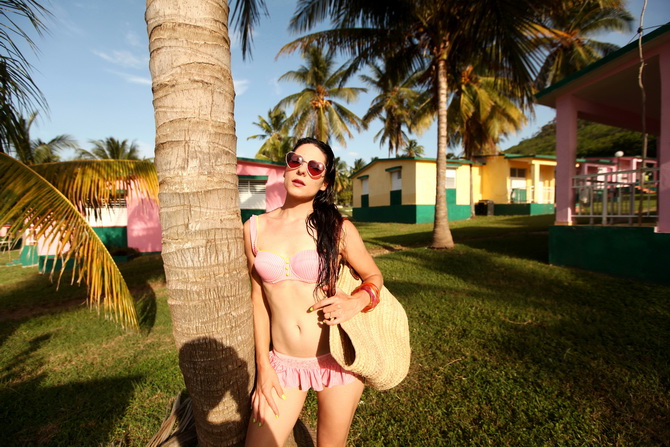 -
-
Changement d'atmosphère, mais toujours aussi colorée !
Cuba est connu pour ses très belles plages, et bien que ce soit l'ambiance musicale et les vieilles voitures qui m'aient attirées en premier lieu, il fallait tout de même que j'aille voir.
-
La plupart des étrangers vont à Varadero. Une station balnéaire pleine d'hôtels bordant une très longue plage.
Je n'avais pas trop envie de ça, et ai plutôt opté pour Jibacoa.
L'équivalent de Varadero mais plus petit, avec l'effet "touristes" en moins.
En plus, ce n'était vraiment pas très loin en voiture de la Havane.
L'hôtel où je me trouvais, "Cameleon Villas", est un établissement d'état qui n'accueillait que les étrangers.
Jusqu'à ce que les lois changent, et que les Cubains viennent à leur tour y passer leurs vacances.
Tant et si bien que je n'ai pas croisé un seul touriste de tout mon séjour, ce qui est étonnant pour un lieu de villégiature, et donne cette impression comme quoi les choses ont très légèrement évoluées dans le pays.
-
Il y avait un établissement plus luxueux juste à côté ( mais moins charmant à mon goût ), ainsi que des campings où les Cubains semblaient bien profiter de leur séjour. L'un d'entre eux m'a particulièrement tapé dans l'oeil:" Campismo Los Cocos " ( et puis rien que le nom ! )
Avec ses jolies petites maisons colorées, s'y balader faisait l'effet d'un cocktail multivitaminé!
Et mention spéciale pour les cabines téléphoniques ornées d'un drôle de chapeau bleu avec lesquelles je me suis bien amusée !
-
-
♫ ♪ The Shangri-Las – Remember Walkin' in the sand
-
-
Change of atmosphere, but still very colorful !
Cuba is famous for its beautiful beaches, and although it's for the music and the vintage cars that I was first attracted, I had to go and see.
-
Most of the tourists go to Varadero.
A very long beach with some big hotels.
It was not really what I was looking for, and chose to go to Jibacoa instead.
Similar to Varadero, but smaller, an less touristy.
And the good thing is that it wasn't far at all by car from La Havana.
The hotel where I stayed " Cameleon Villas", is run by the state. It used to receive only foreigners.
Then the laws changed, and Cubans come here to spend their holidays.
As things turned, I didn't meet a single tourist during my whole stay, which is funny for a holiday sight, and shows how things have very slightly involved in the country.
-
There was a more luxurious hotel ( but not as charming ) next to it, and also what they called "campsites".
One of them particularly caught my eye: "Campismo Los Cocos" ( That name !! ).
With its pretty colorful houses, walking there had the effect of a multivitamin cocktail !
And a special mention for the telephone booths and their funny little blue hats, with which I had a lot of fun !
-
-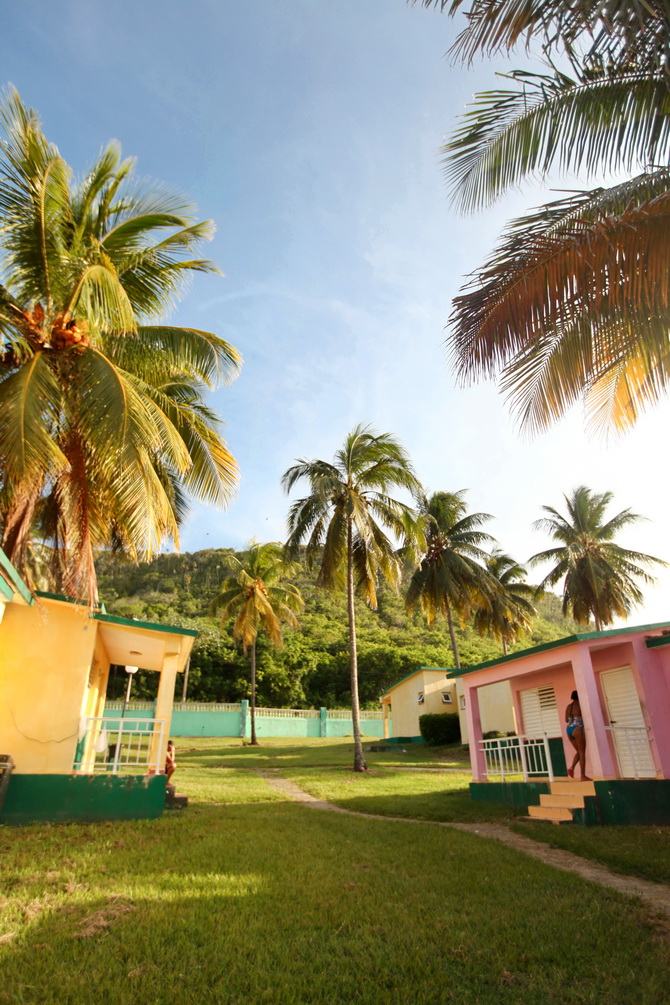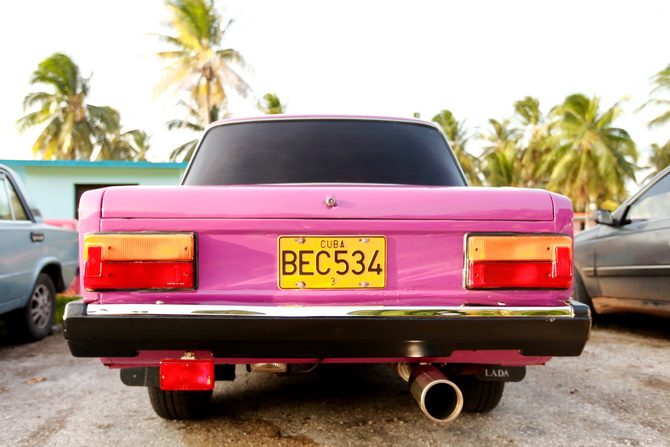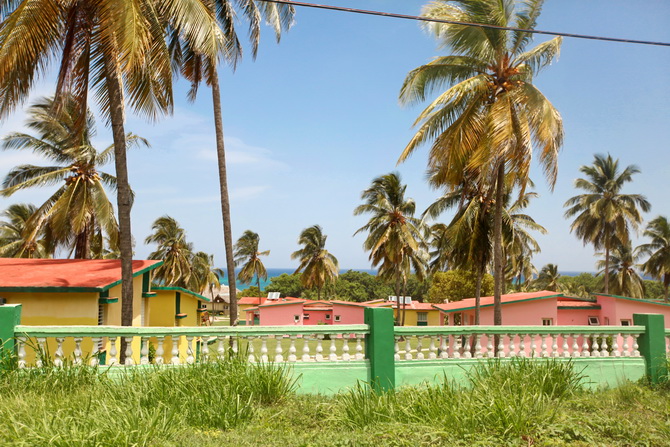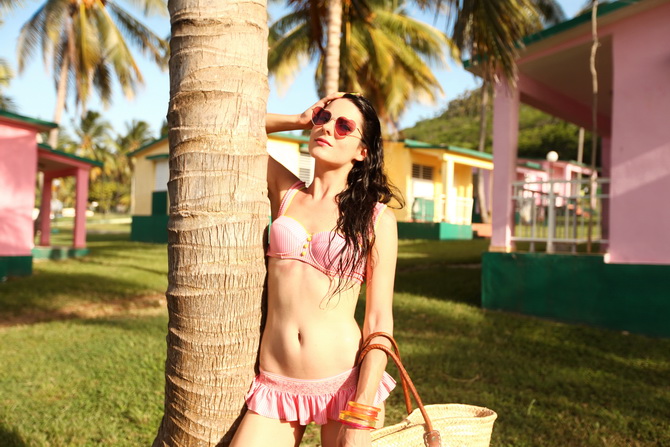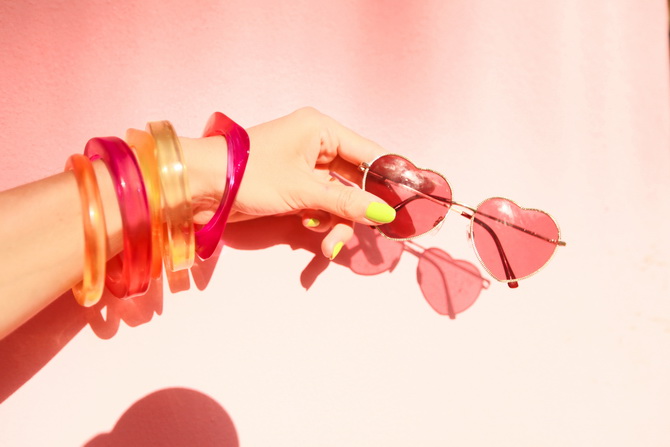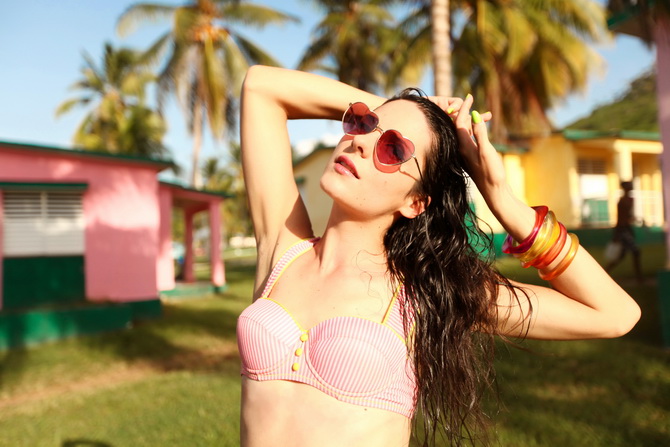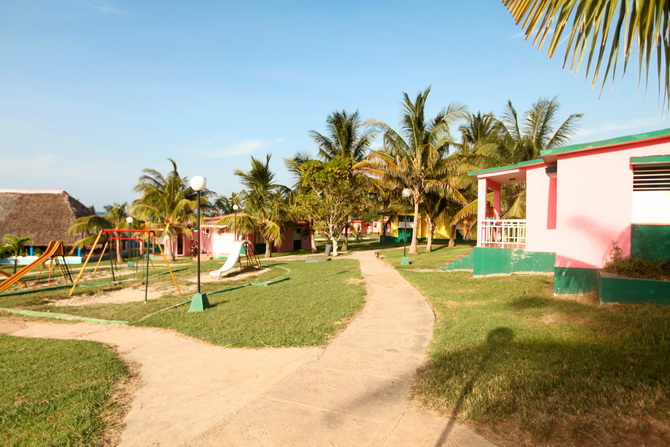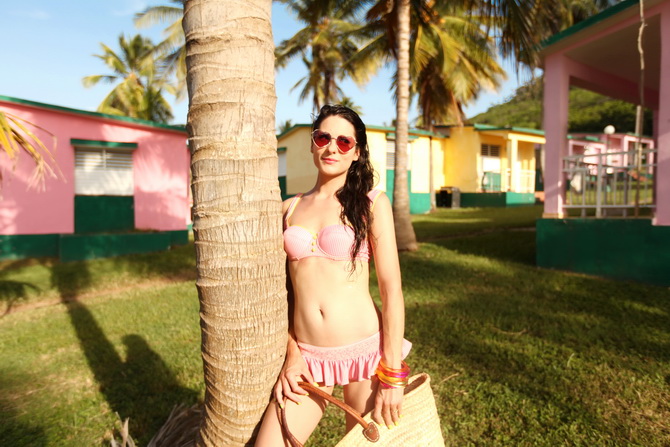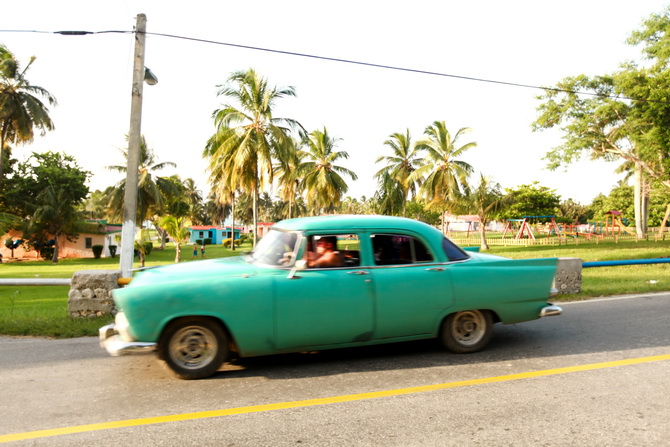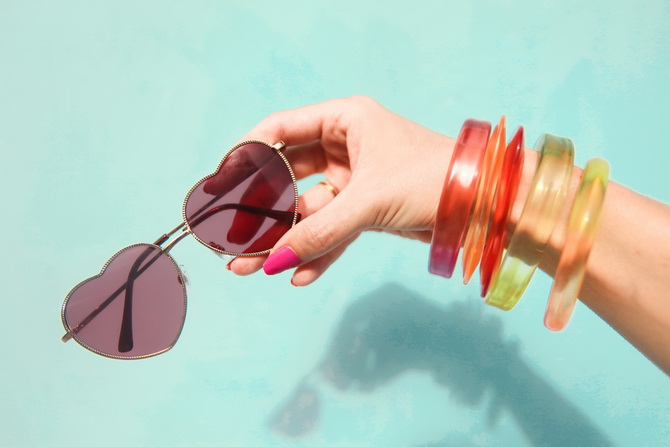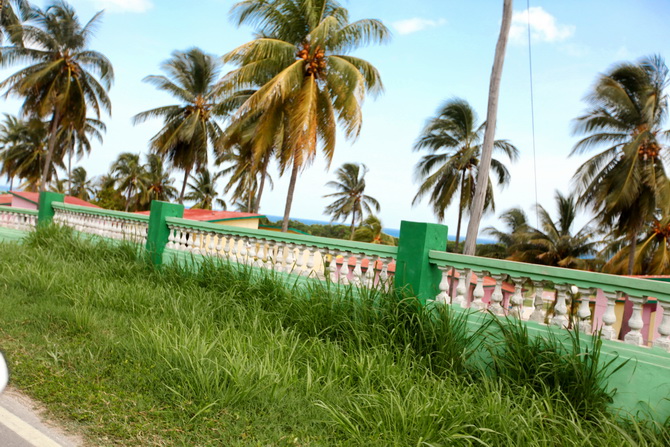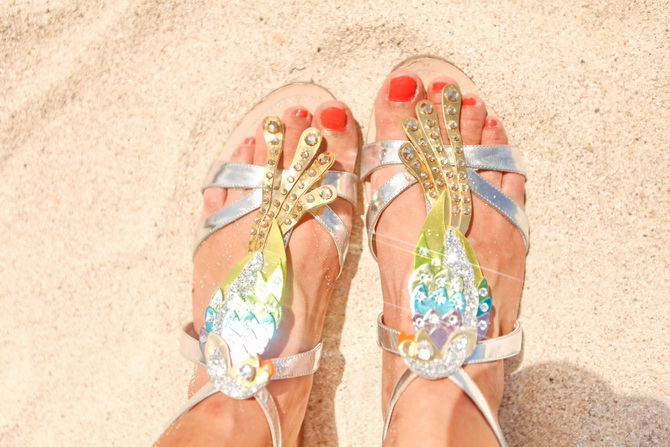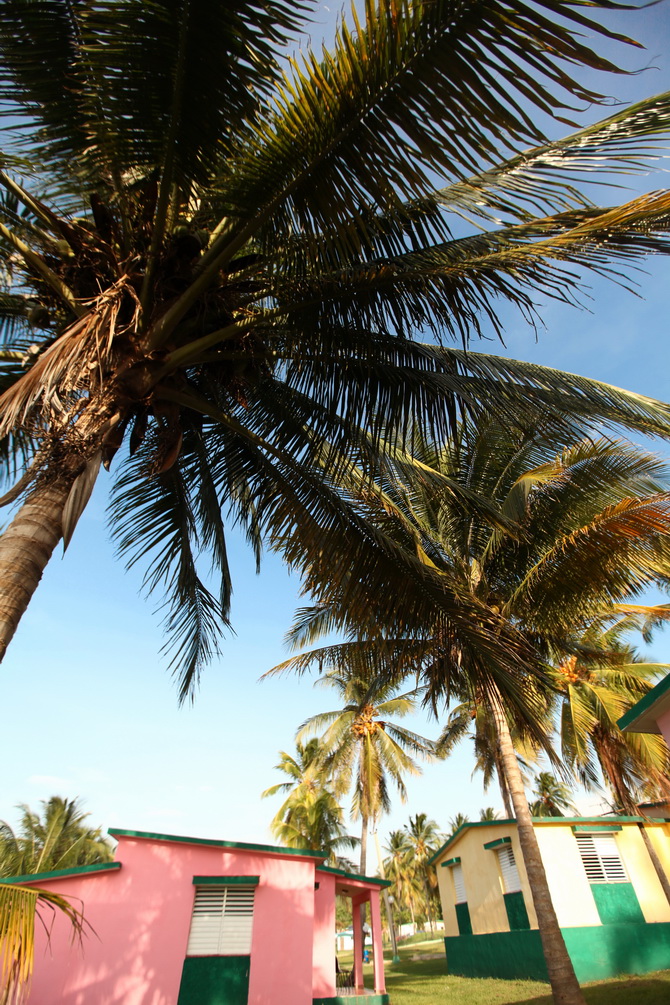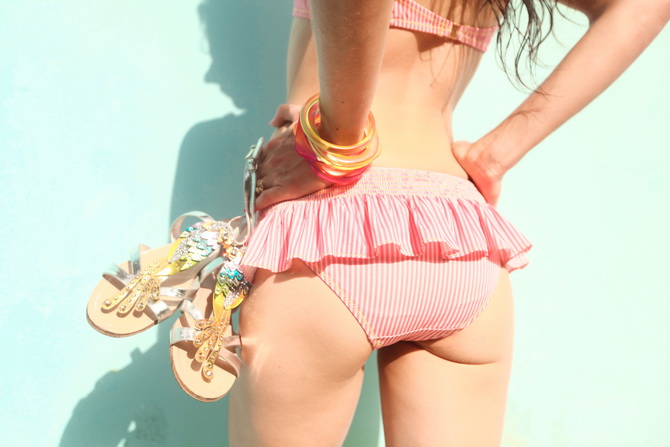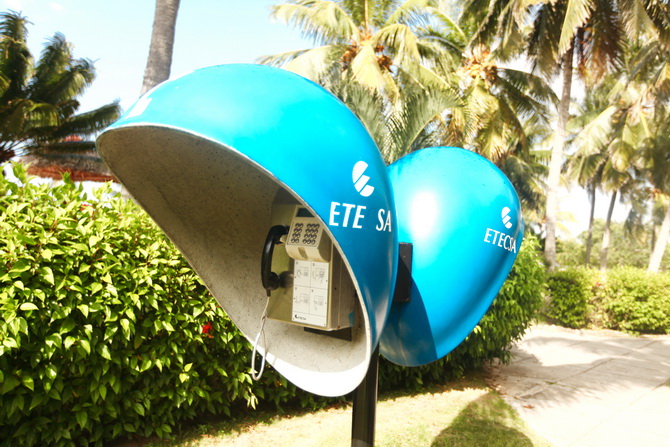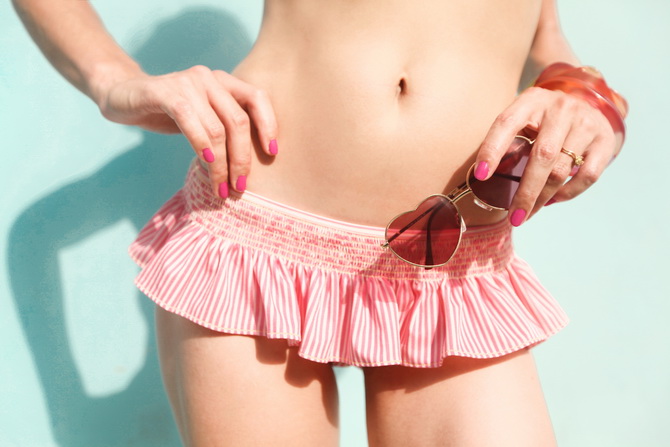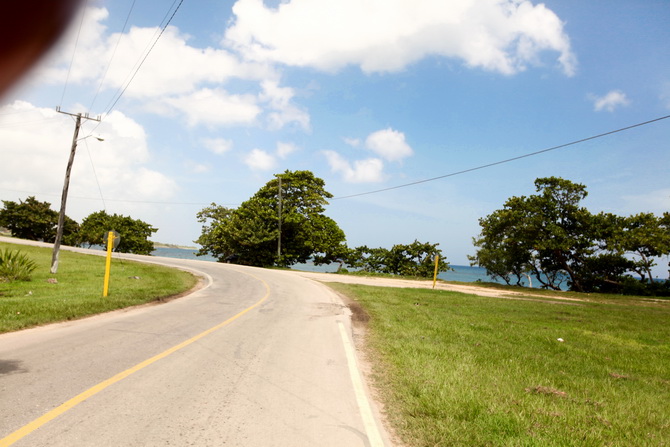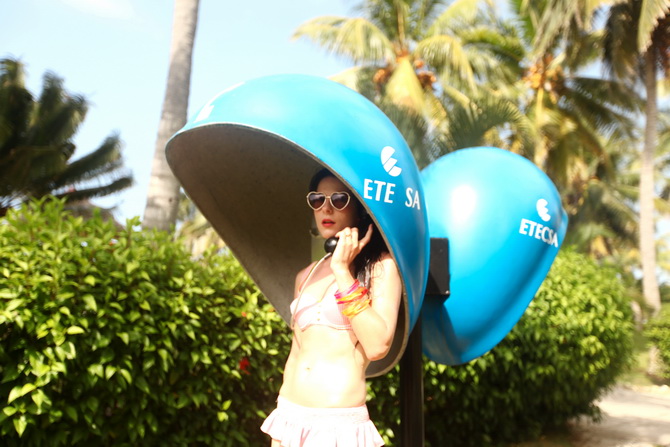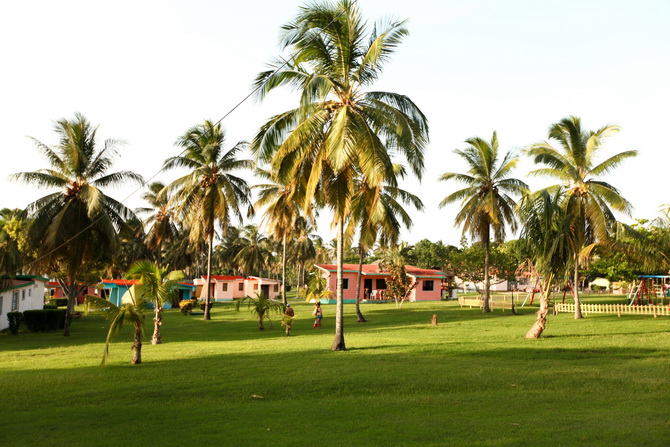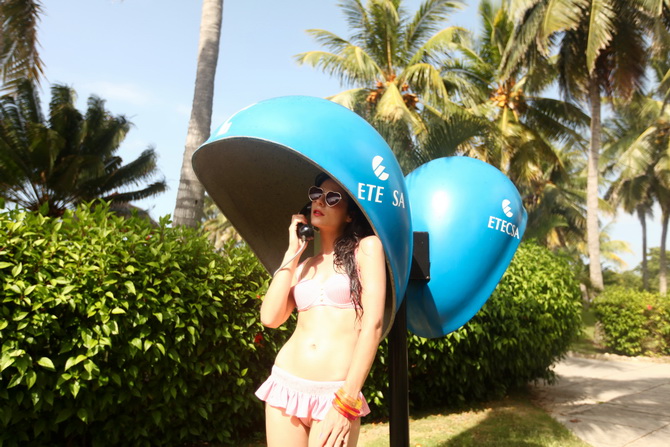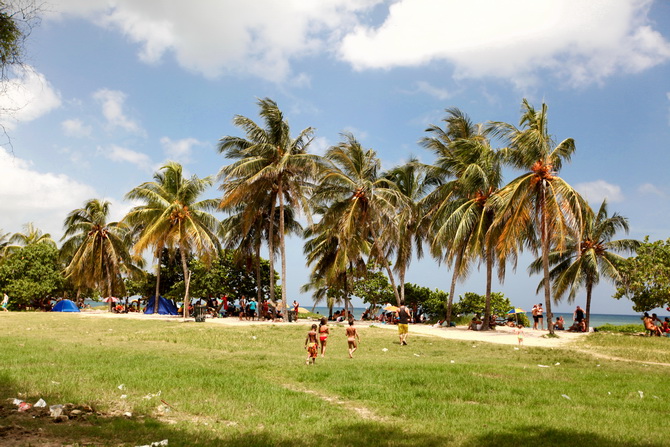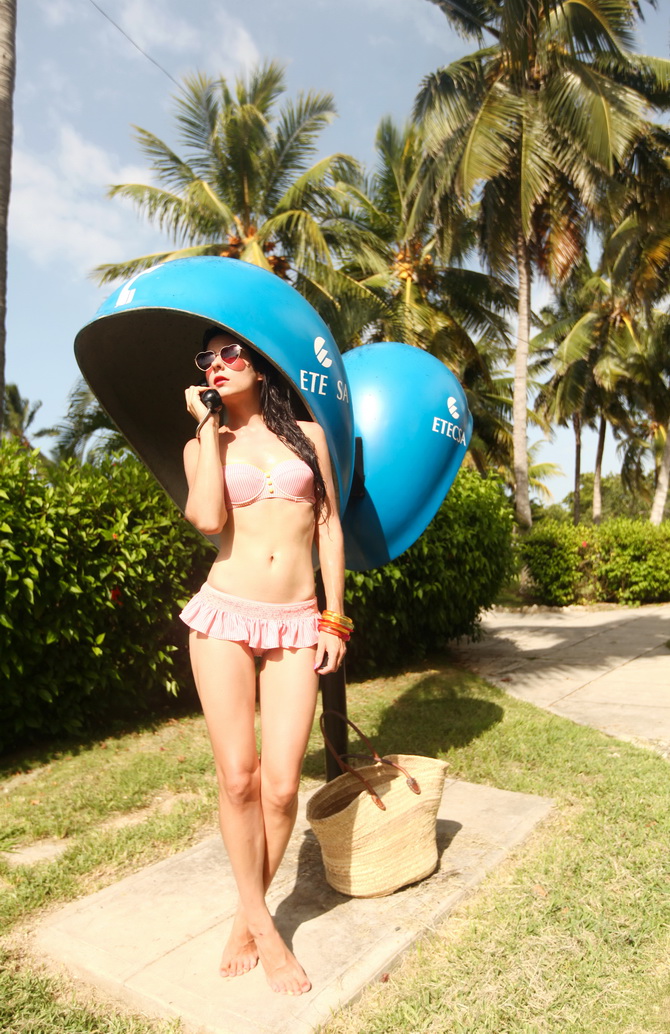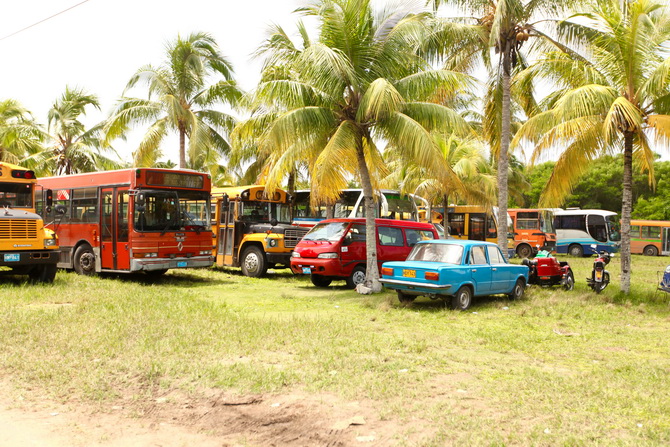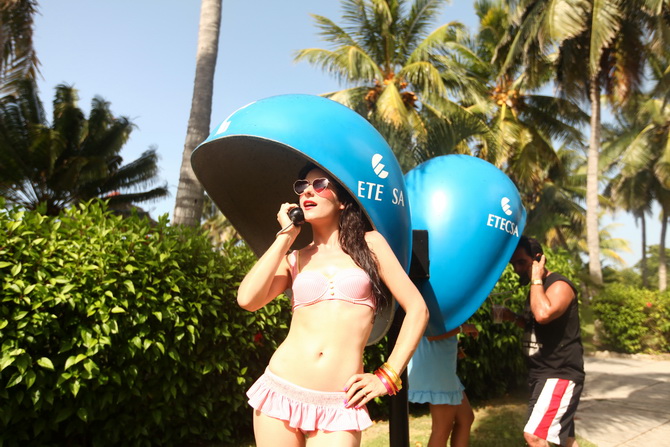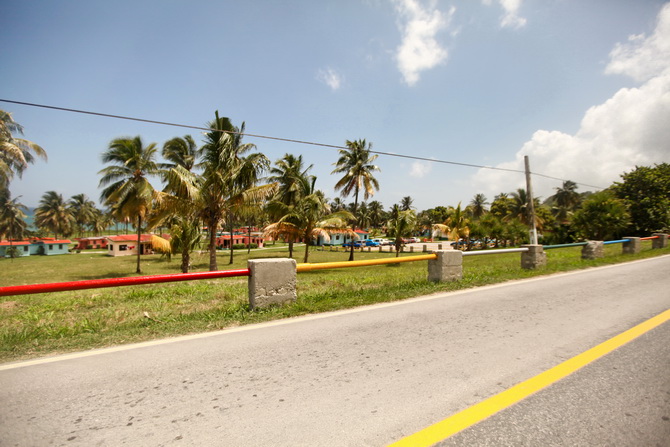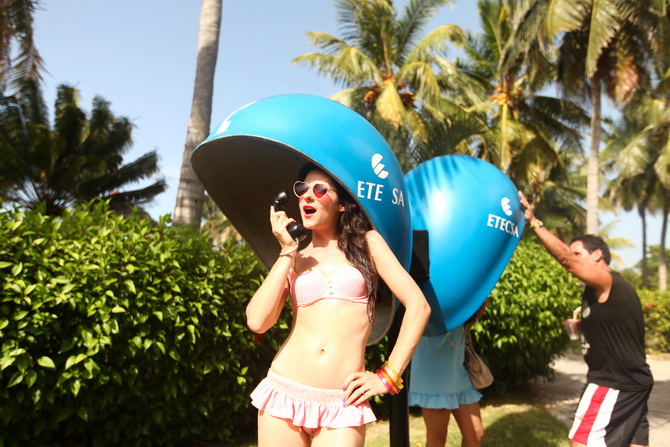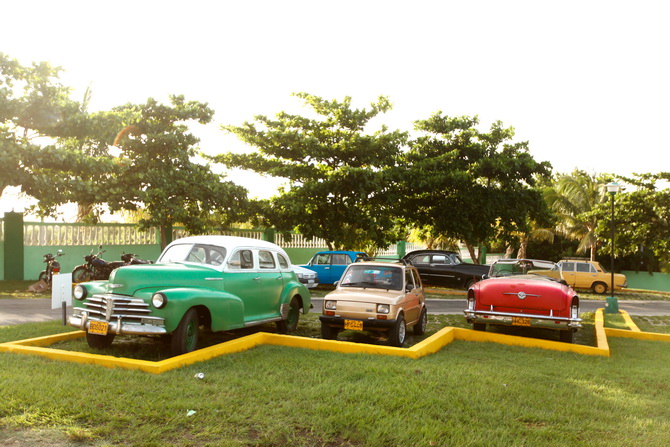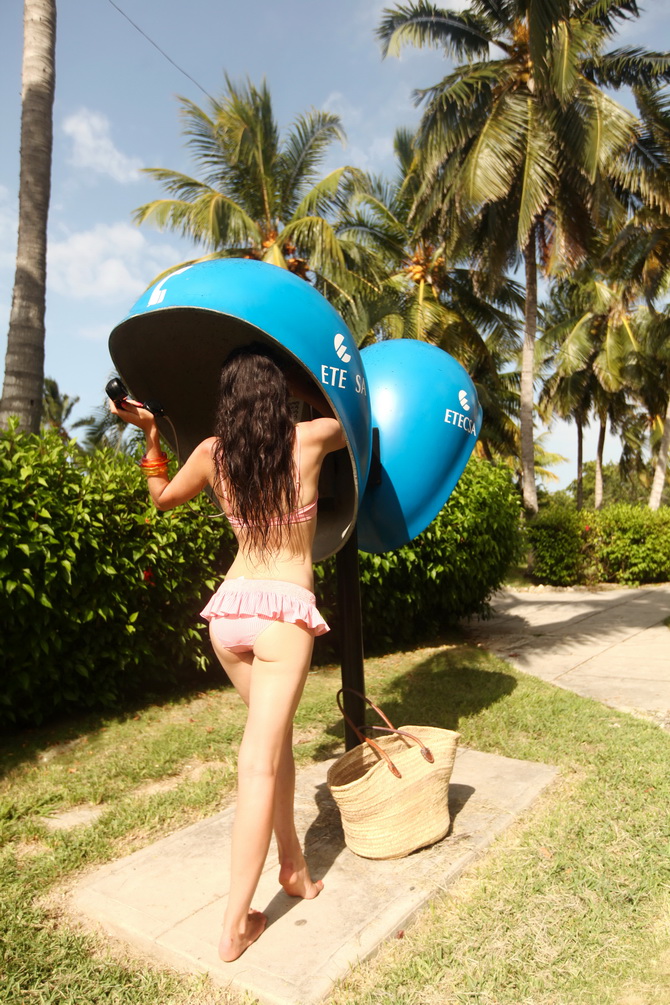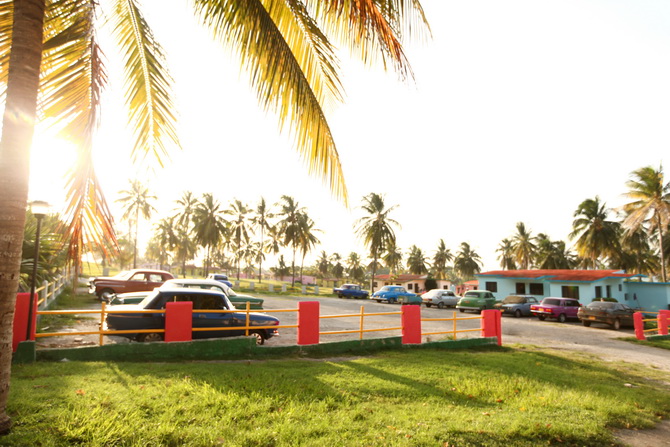 -
Maillot de bain / Bathsuit : Rosamosario
Lunettes / Sunglasses : Urban Outfitters
Bracelets : Topshop
Sandales / Sandals : miu miu
-
-
-
-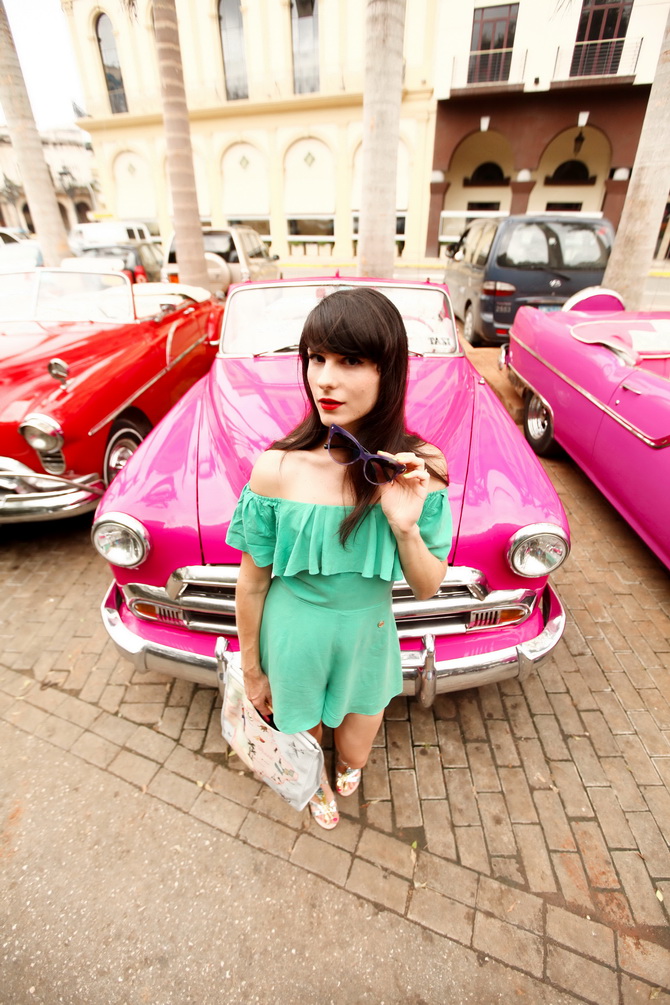 -
-
Avant de vous emmener dans un paysage différent, avec du sable et des palmiers, je voulais partager encore quelques photos hautes en couleurs prises lors de mes trois premiers jours passés à la Havane.
Je n'ai vraiment pas pu résister de retourner voir les vieilles Almendrones garées à proximité de l'Hotel Telgrafo, au Parque Central, qui attendaient patiemment des amateurs pour une balade ( ce que j'ai naturellement fait ! ).
-
-
♫ ♪ Paul Whiteman & His Orchestra It's Only A Paper Moon 
-
-
Before to get into a totally different scenery filled with sand and palm trees, I wanted to share just a few more colorful photos from the first three days I spent in La Habana.
I really couldn't resist to see the old Almendrones again, parked next to the Telgrafo hotel and patiently waiting for someone interested for a ride ( which I did of course ! ).
-
-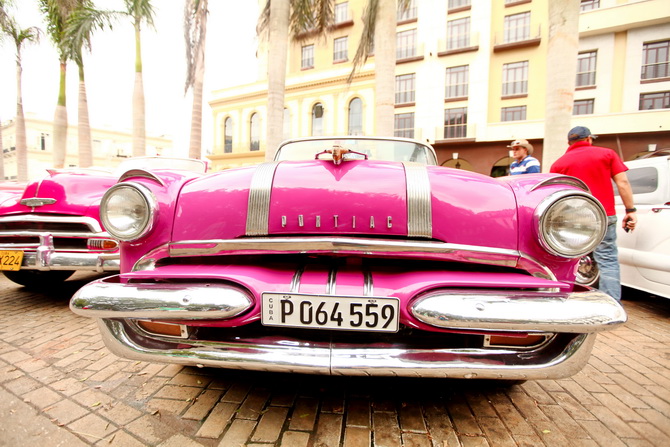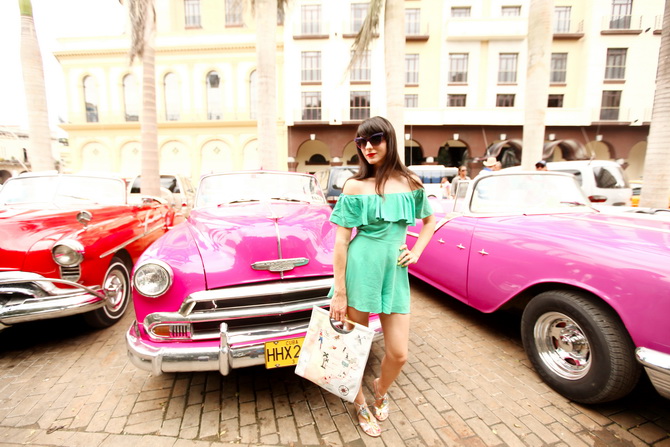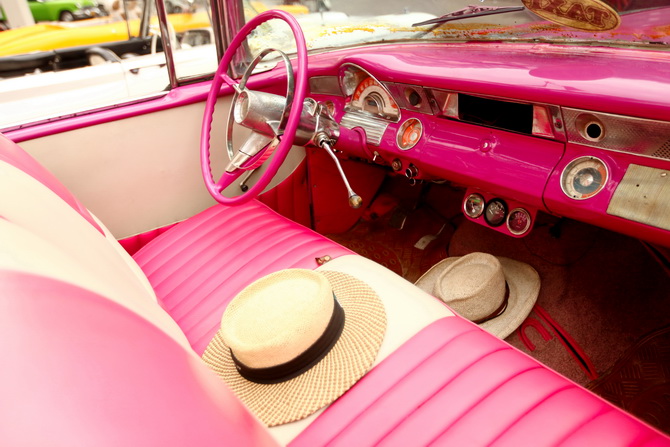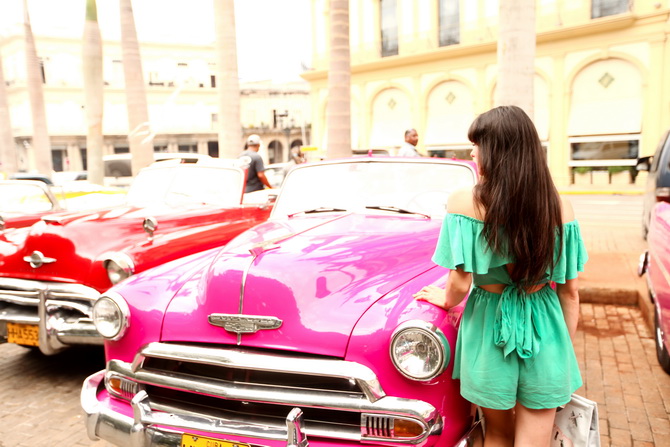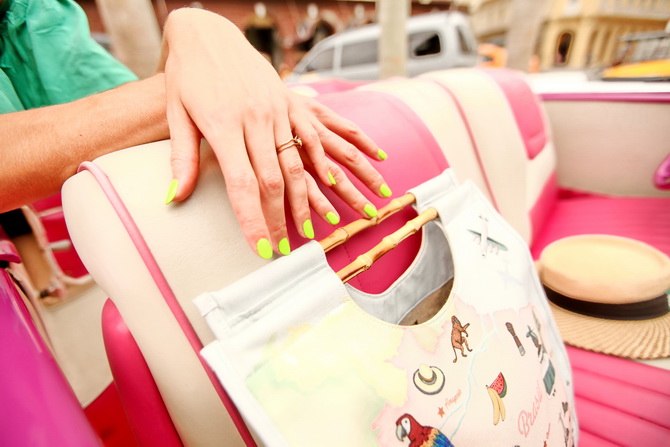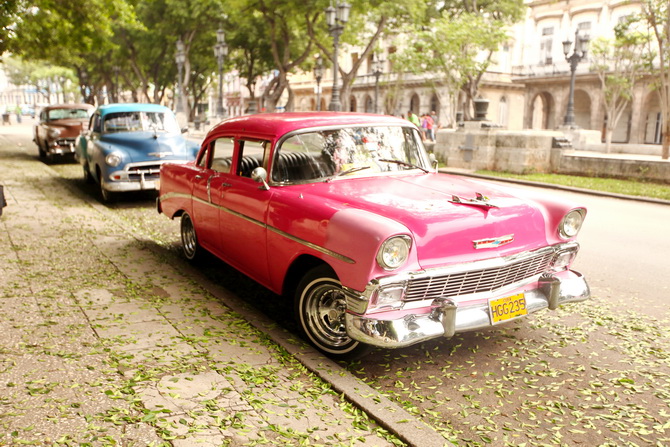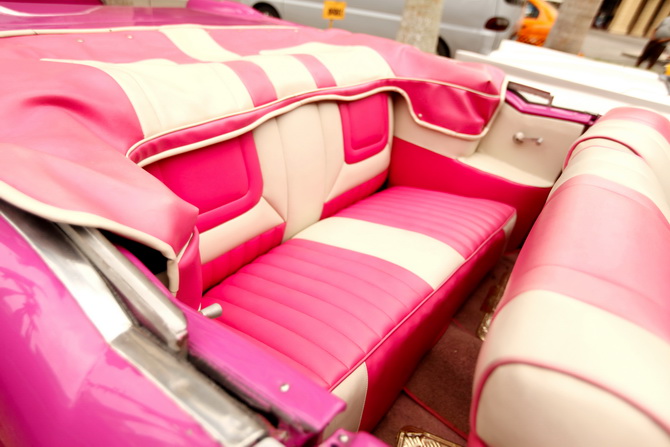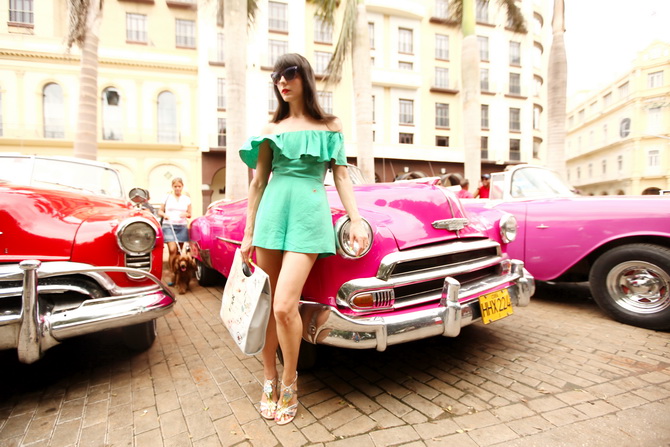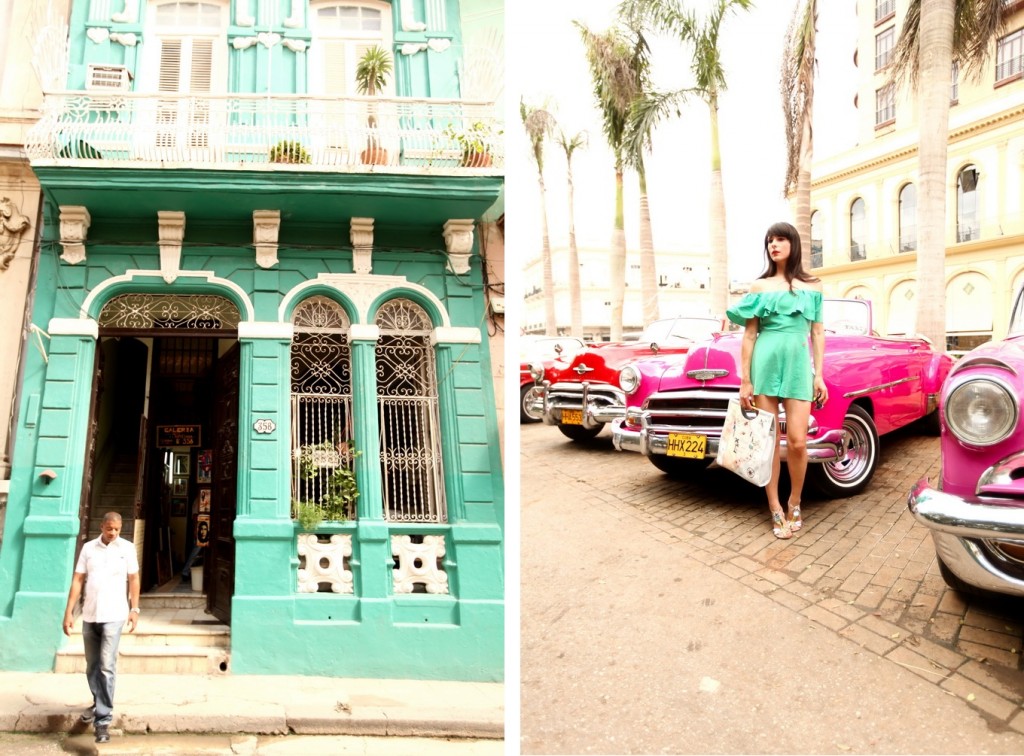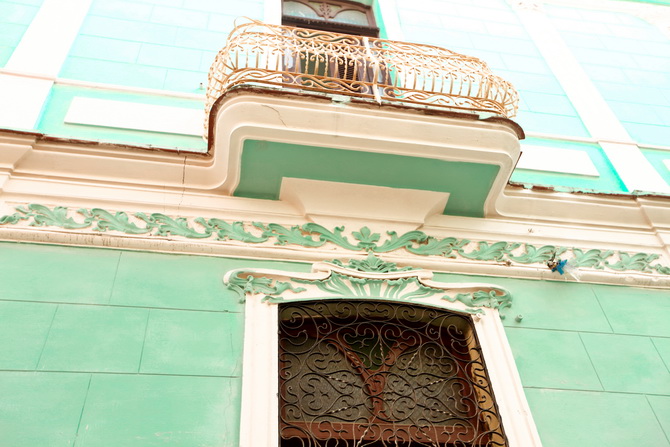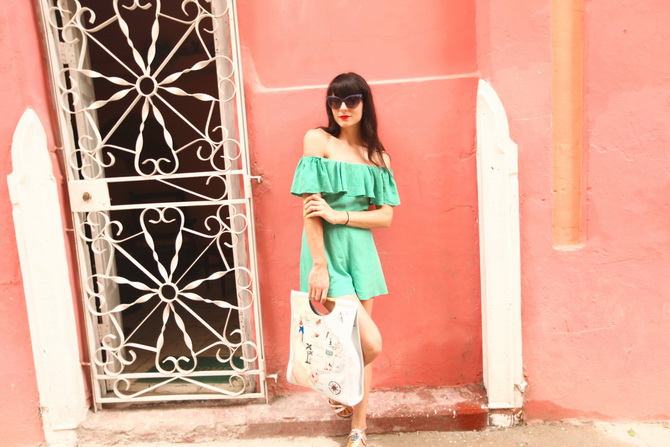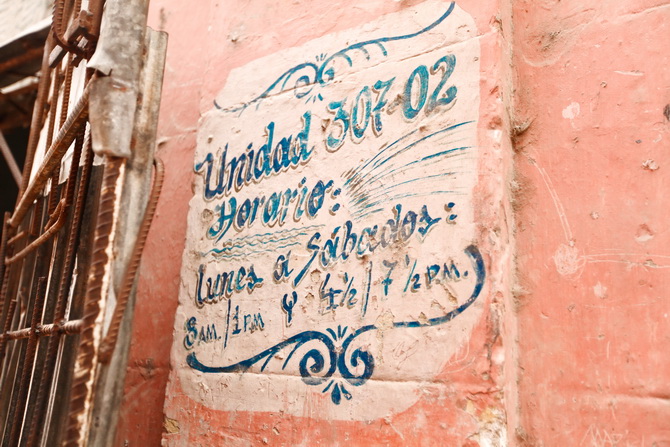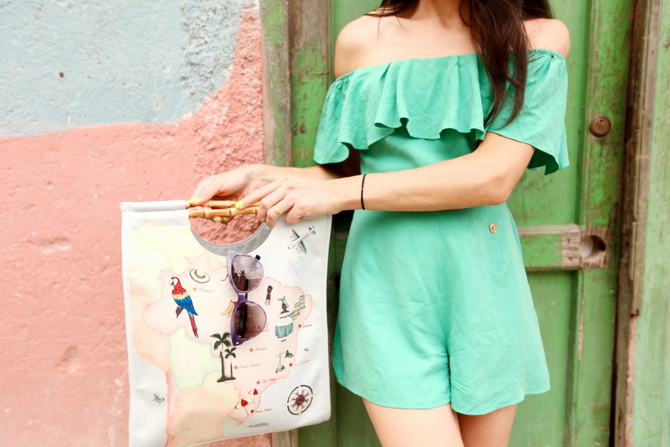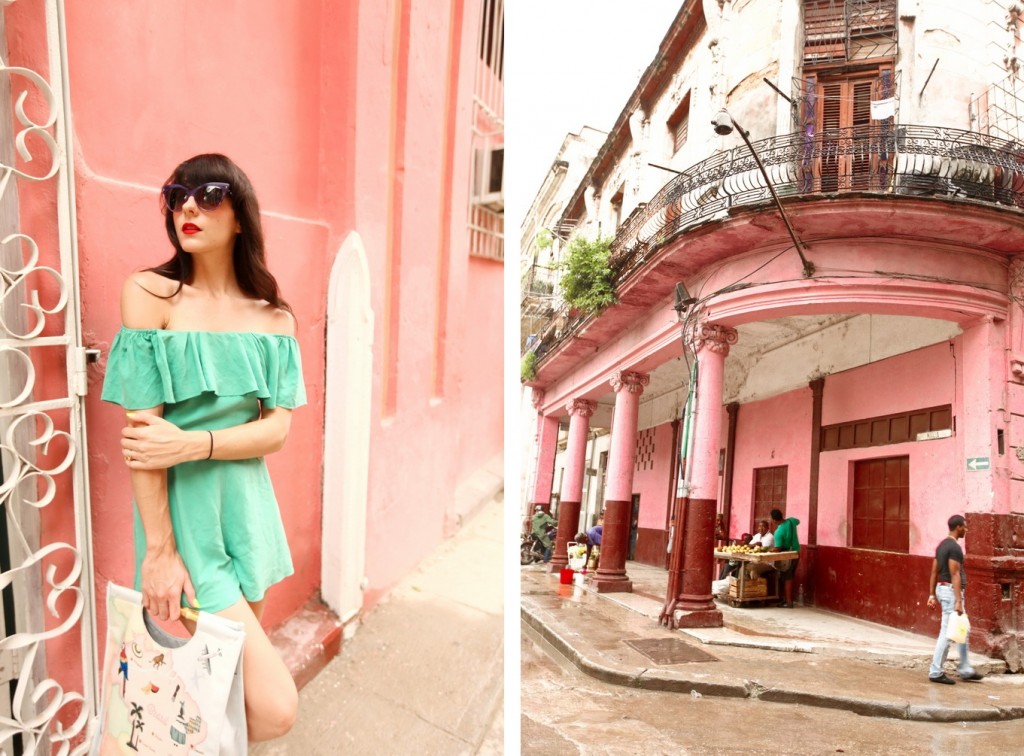 -
Combi / Jumpsuit : Sretsis
Rouge à lèvres / Lipstick: The Cherry Blossom Girl x Galeries Lafayette
Vernis à ongles / Nailpolish: American Apparel
Lunettes / Sunglasses : Dior
Sac / Bag : Charlotte Olympia
Sandales / Sandals : miu miu
-
-
-