-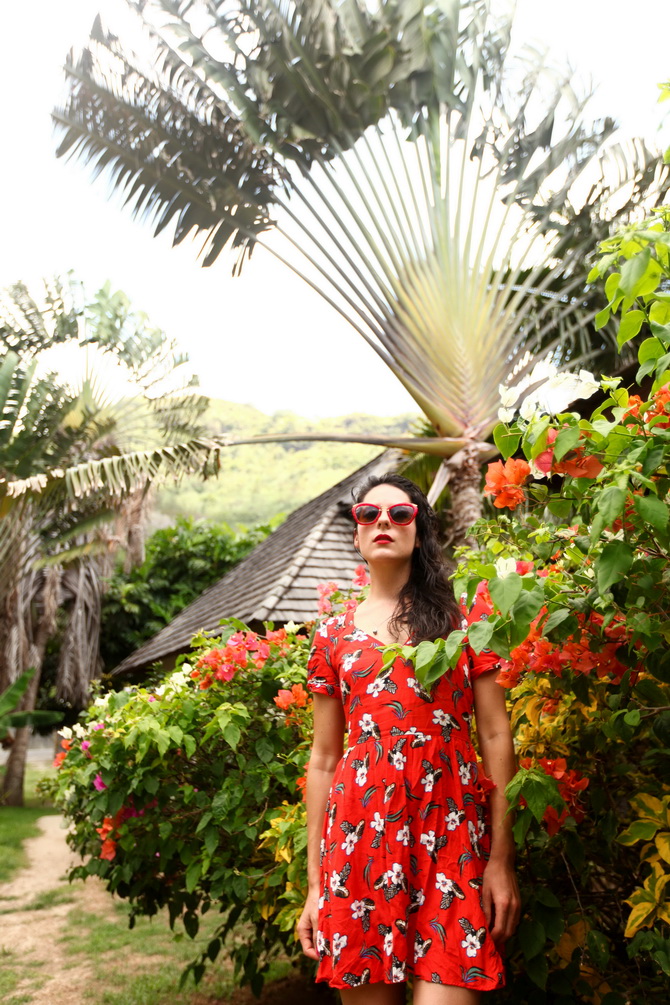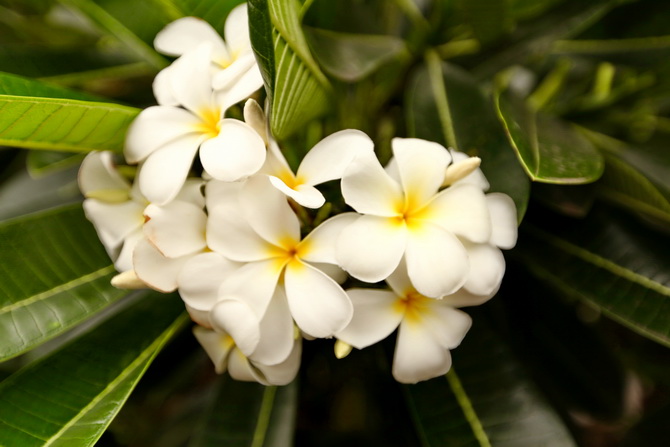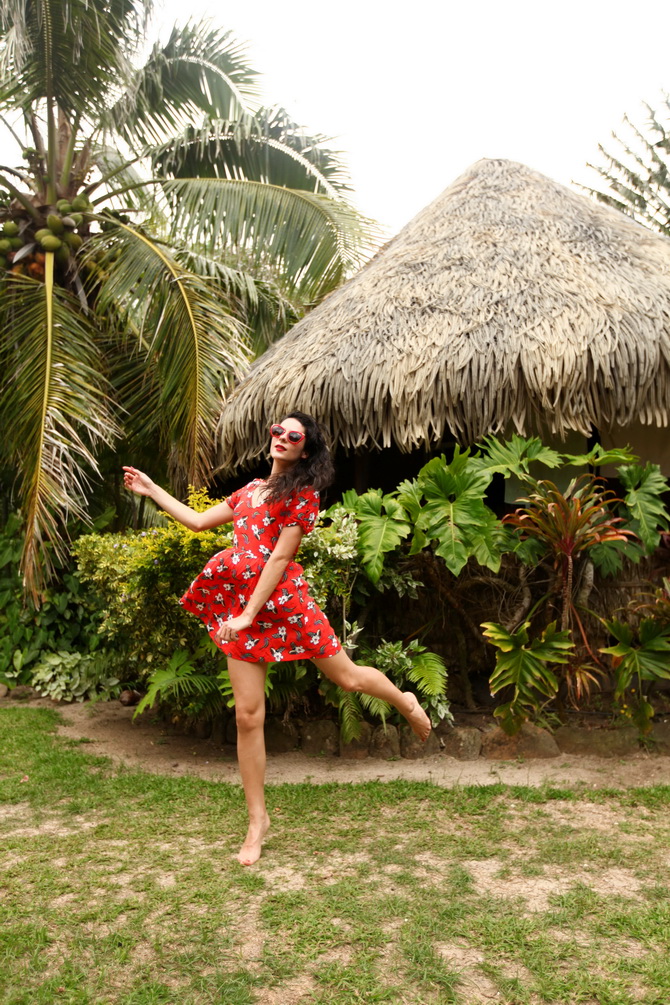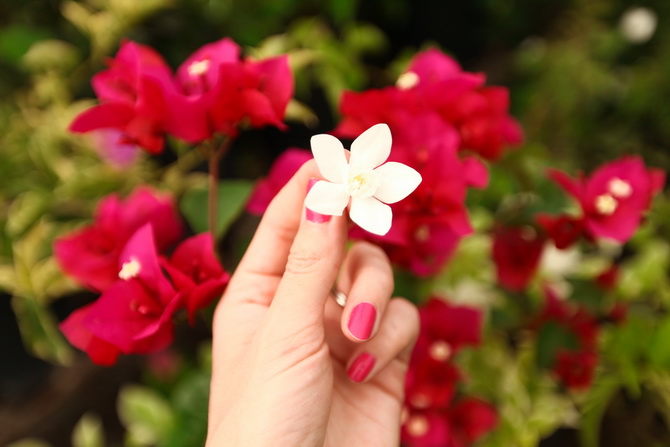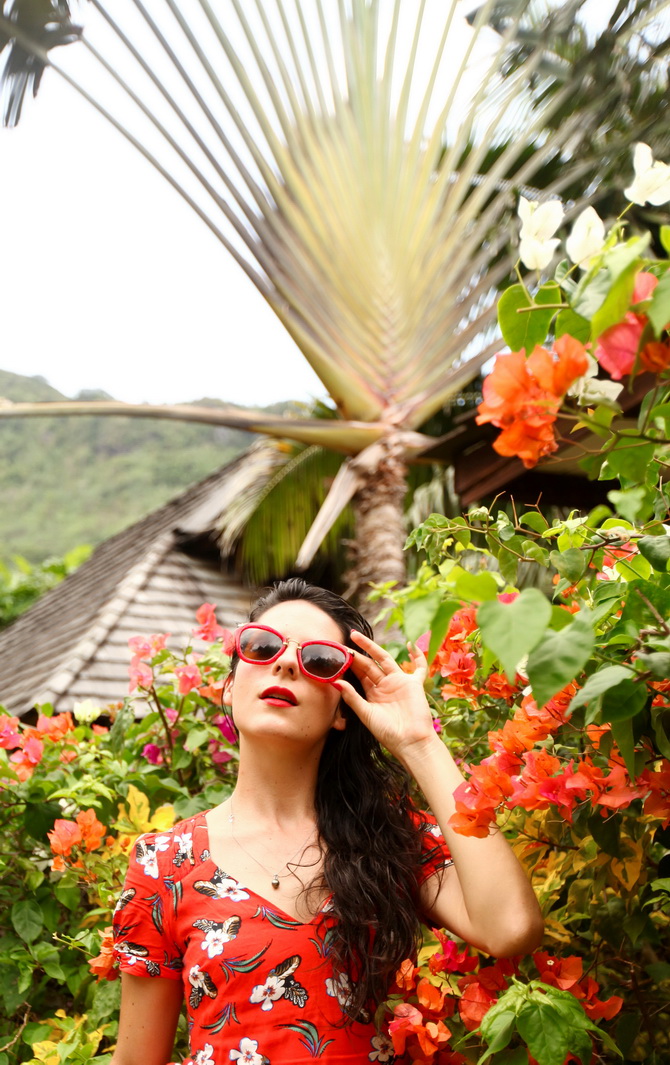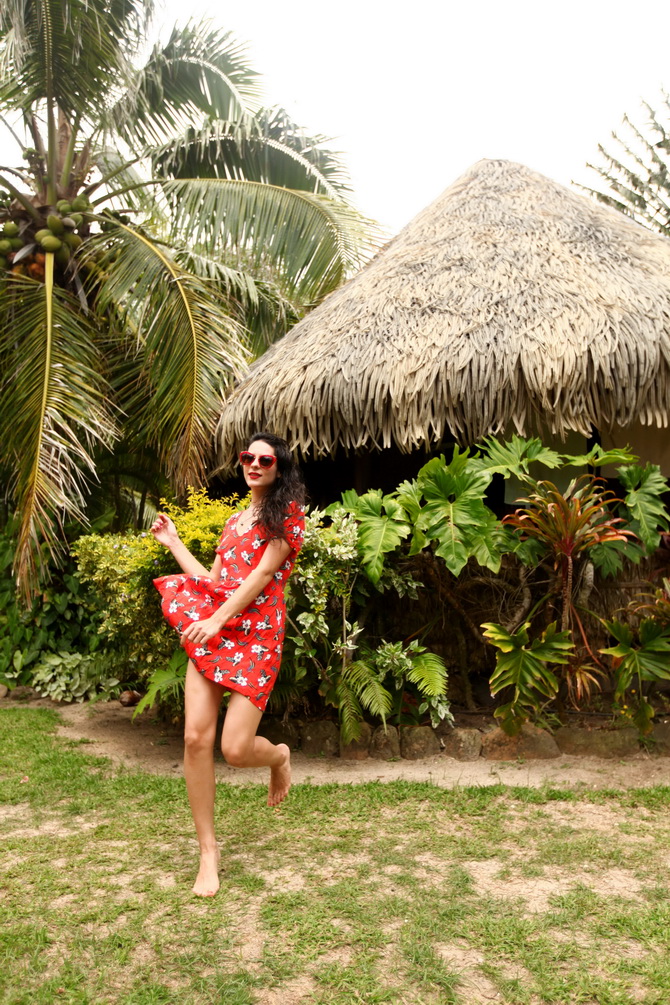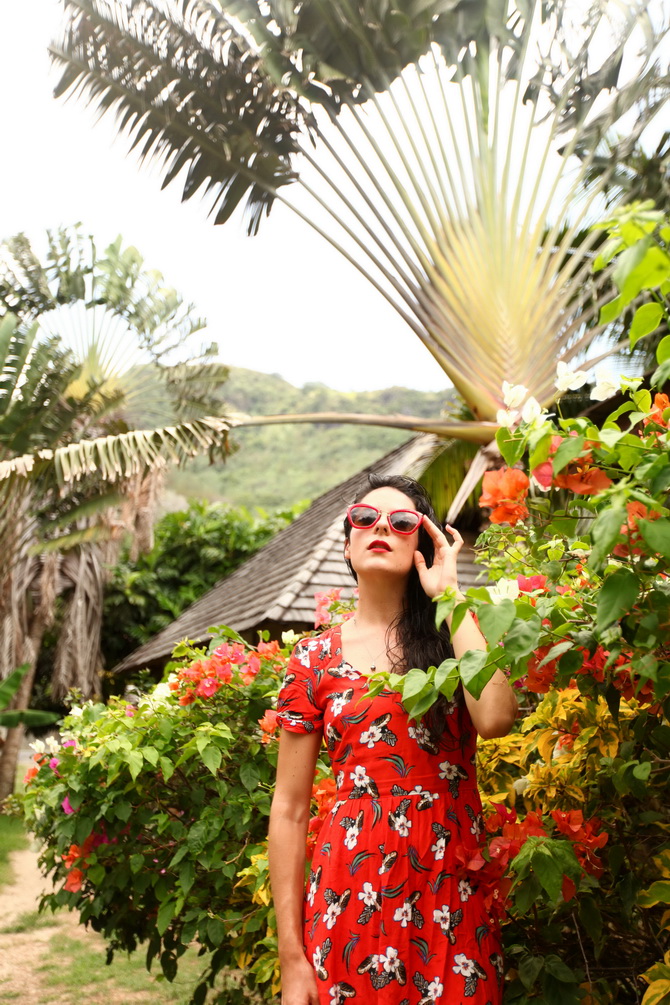 -
Lunettes / Sunglasses : miu miu ( more colors here )
Robe / Dress : Topshop
Rouge à Lèvre / Lipstick : The Cherry Blossom Girl x Galeries Lafayette
-
-
-
-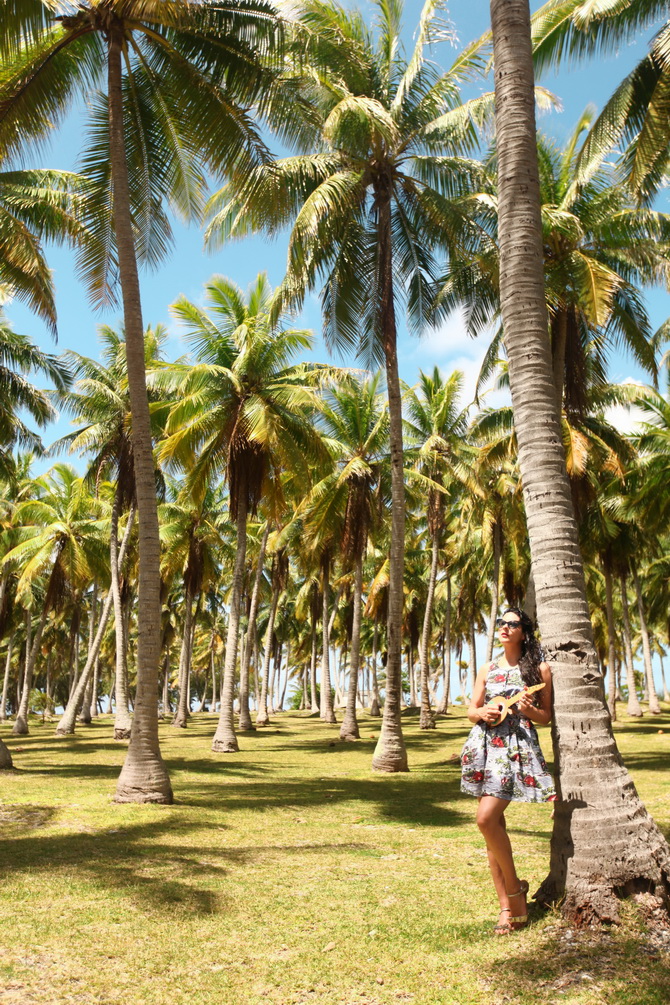 -
-
Après avoir passé mon voyage de noce en Polynésie, je ne pensais pas y retourner de sitôt.
La distance entre Paris et l'île de Tahiti est considérable. Sans oublier que c'est une destination assez luxueuse, surtout si on souhaite visiter plusieurs îles.
Quatre ans plus tard, la grande surprise a été de voir ma belle-soeur déménager à Tahiti.
Avec toute la famille, on a donc organisé un voyage afin de lui rendre visite à Papeete, et comme c'était un déplacement assez important ( nous étions 15 ! ) nous en avons également profité pour nous balader autour.
Tahiti, Moorea, Rangiroa, Taha'a et Bora Bora. Certaines îles où j'avais déjà posé les pieds, mais que j'ai découvert sous un angle tout à fait différent.
Faire beaucoup d'activités avec les enfants, des randonnées, naviguer sur un bateau et pouvoir profiter à fond de mon diplôme de plongée a incroyablement enrichi ma vision de la Polynésie!
-
-
 ♫ ♪ Te Pua Noa Noa
-
-
After spending my honeymoon in French Polynesia, I thought I wouldn't go back any time soon.
The distance between Paris and the Island of Tahiti is huge ! Not to mention that it's fairly luxurious destination, especially if you're planning to visit several islands.
Four years later, the big surprise was to see my sister-in-law moving to Tahiti.
Therefore, with the whole family, we decided to visit her in Papeete, and organized a trip. And because so many of us made the effort ( we were 15 ! ) we also took the opportunity to do some Island hopping.
Tahiti, Moorea, Rangiroa, Taha'a and Bora Bora. Some Islands I visited before, but that I saw from a different angle this time.
Doing a lot of activities with kids, hiking, sailing on a boat and taking a full advantage of my diving license made my vision of French polynesia even more wonderful.
-
-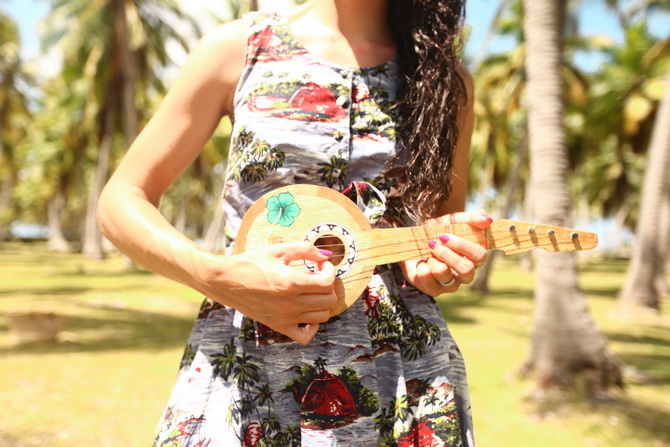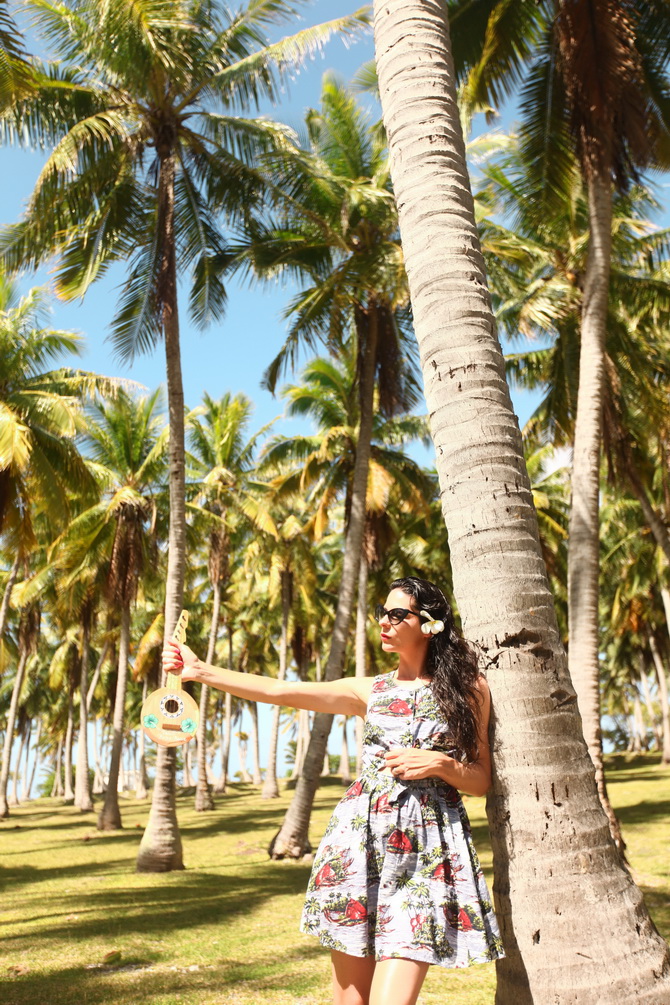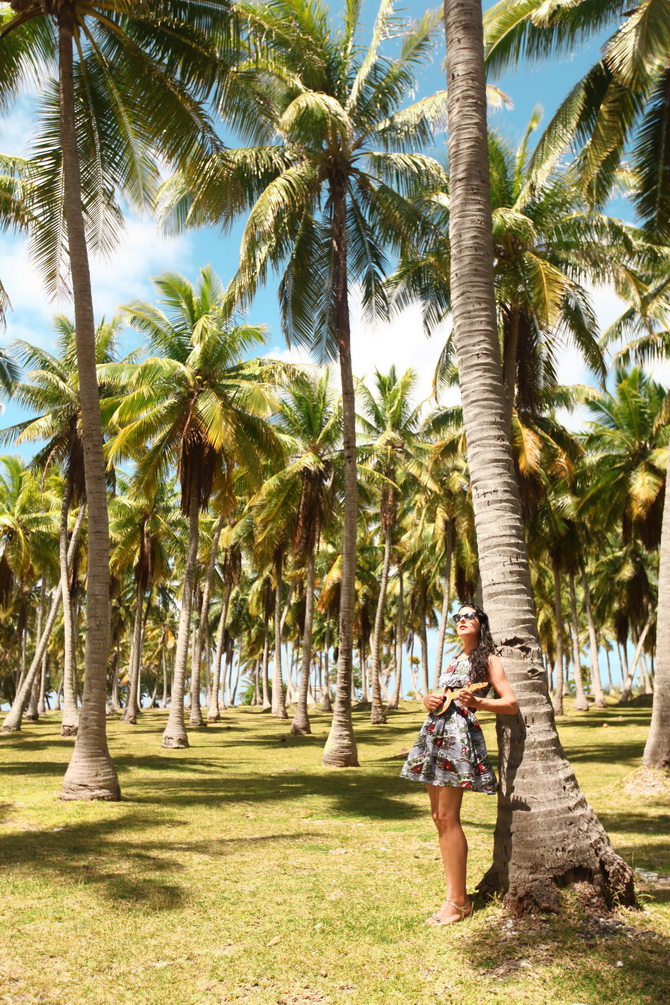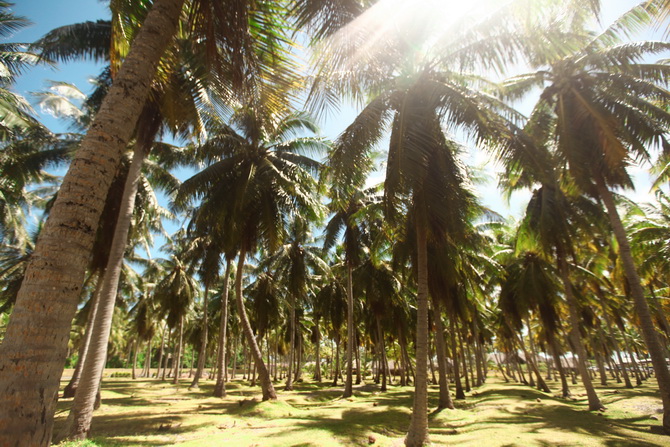 -
Robe / Dress : Topshop
-
-
- 
-
-
-
Je termine sur la Provence avec quelques photos du Château des Alpilles, un très bel hôtel qui pour moi reflète parfaitement l'idée que j'ai d'une belle bâtisse provençale.
La superbe allée de platanes y est sans doute pour beaucoup, car elle me rappelle ceux de ma maison à Marseille.
J'y étais pour une occasion particulière.
Mon anniversaire approchant, j'y ai dégusté un menu extrêmement savoureux, confortablement installée à la terrasse à profiter du soleil.
-
-
♫ ♪  Tiny Yong – Tu Es Le Roi Des Menteurs
-
-
To finish the series of articles about Provence, I wanted to share a few photos of the Château des Alpilles, a beautiful hôtel that represents perfectly the idea I have of a provençal house.
The magnificent plane tree alley probably has a lot to do with it, as it reminds me the ones next to my home in Marseille.
I was at the Château for a special occasion.
My birthday was close, so I was lucky enough to celebrate with delicious dishes, comfortably sitted at the terrase, doing nothing but enjoying the sun and this magical scenery.
-
-
-
Top : ASOS
Jupe / Skirt : Glamorous
Capeline / Floppy hat : American Apparel
Panier / Basket : L'Occitane
Sandales / Sandals : Carvela
-
-
-