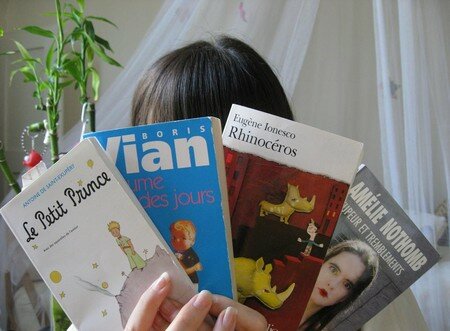 Quatres livres de ma jeunesse:
– toute la collec' des martines (quelle niaise cette martine, mais bon elle est mignonne alors ca la sauve!)
- toute la collec' des babar (qu'il est laid ce pachyderme dans son costume vert!)
- Le petit Nicolas de Sempé/Goscinny (enfin un mec qu'il est intelligent!)
- Les contes de la rue Mouffetard de Pierre Gripari (c'est pour ca que j'y vais pas dans cette rue, trop flippé de tomber sur la vieille sorcière!)

Quatre écrivains que je lirais encore et encore
- Marcel Pagnol (tu enteng crisser les ciigààle )
- Maupassant (parce que )
- Victor Hugo (becoz j'adore lire des pavés, et casimodo comment qu'il me fait grave fantasmer!)
- Roal Dahl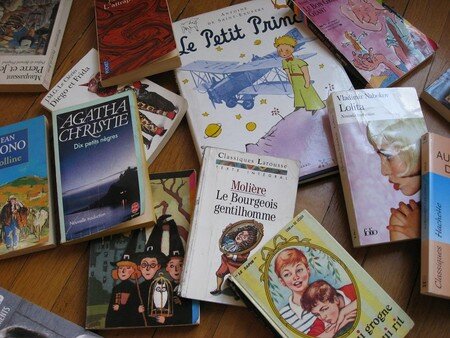 - l'écume des jours de Boris Vian
- Lolita de Nabokov
- Le petit prince d'Antoine de st Exupery
- Bonjour tristesse de Francoise Sagan
Quatre livres sur ma pile
- Harry potter (mais le premier, par esprit de contradiction tiens!)
- Bali & Lombok guide lonely planet
- des points et des lignes de Wassily Kandinsky
- le code de la route (c'est y pas passionnant?)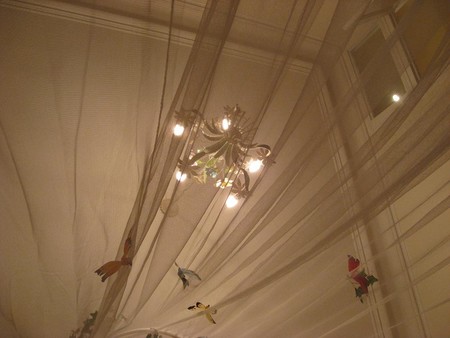 Livres que j'aime:
The Virgin Suicides

The Biba experience

Edward gorey

New York

Fräulein

Eva Ionesco
DDM*: Droguée Des Magazines.
" Oui, alors je vous appelle parce que…heu….en fait voila c'est très embarrassant":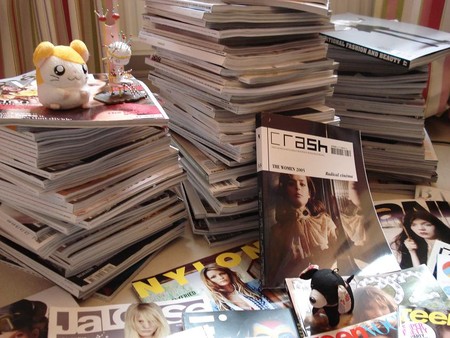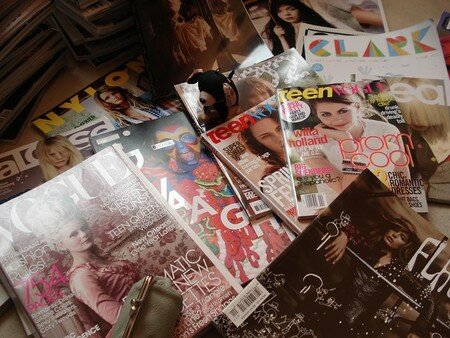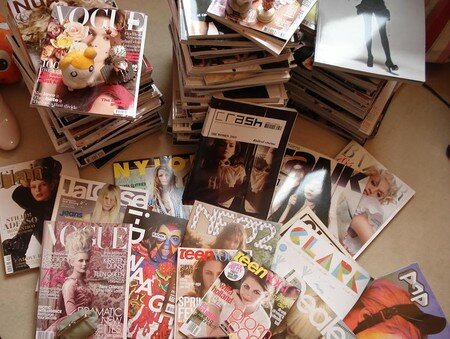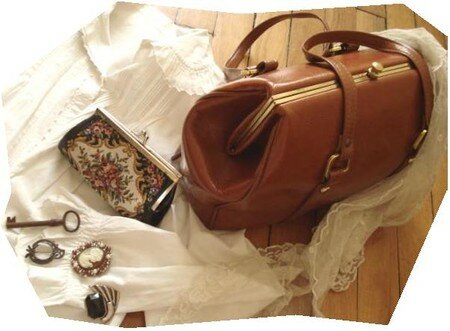 Blouses vintages de famille, porte monaie tapisserie (friperie du marais) et sac à fermoir ancien (kiliwatch), foulard en dentelle année 1830, broches et clé (puces de vanves), tour d'oreille papillons en métal forgé (brocante d'aix en provence).