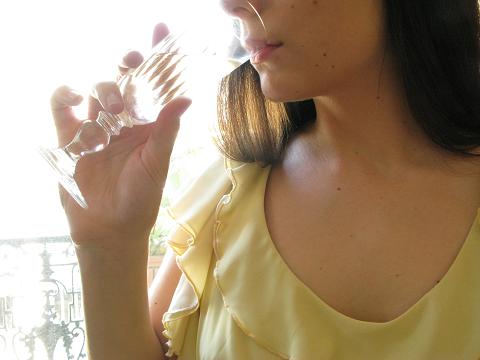 -
En règle générale, je préfère ne pas parler de ma vie privée sur ce blog, par réserve, par timidité, et également parce que l'idée de m'ouvrir à des inconnus me fait un peu peur.
Mais samedi dernier a été un jour tout à fait spécial pour moi car je viens de me fiancer, et Je suis tellement heureuse que garder le secret ici s'avère bien difficile !
Pour cette occasion, la salle à manger a été décoré de fleurs, ma maman a sorti la belle vaisselle, et ma famille a pu faire connaissance avec celle de mon amoureux autour de petits gâteaux.
Vu de la fenêtre, un ciel bleu radieux, le soleil était au rendez vous, et j'espère qu'il continuera à briller pendant de longues années.
-
Music: Edith Piaf – La vie en rose
-
Usually, I prefer not to discuss my personal life on this blog, out of shyness, out of discretion, but also because the idea of opening up to strangers is a little bit scary.
That being said, last Saturday was a very special day for me because I just got engaged, and I am so excited about it that I just can't keep it a secret!
In honour of the occasion, the dining room was filled with flowers, my mother brought out the good china, and my family got to know my boyfriend over cake.

Outside, it was blue skies and sunshine as far as the eye can see; a light that I hope will continue to shinebright for many years to come.
-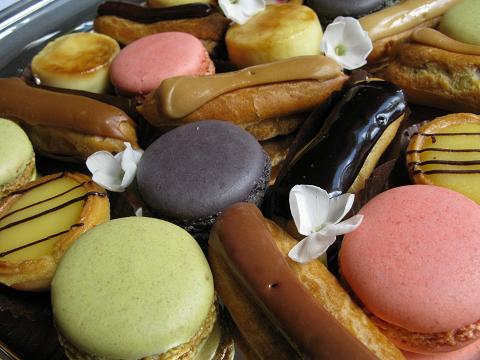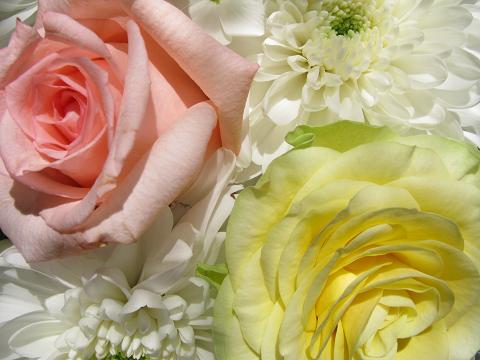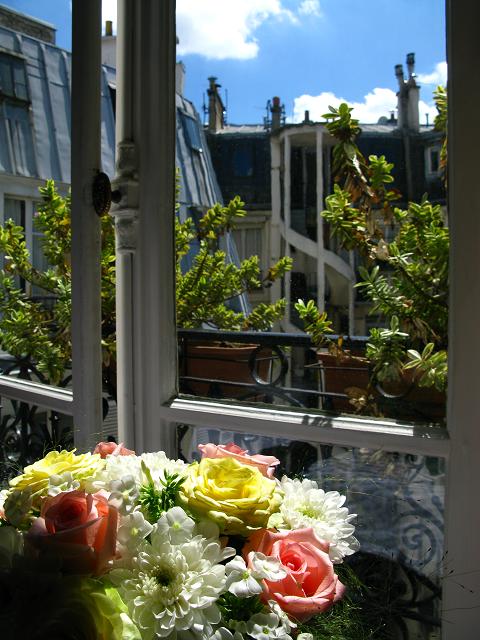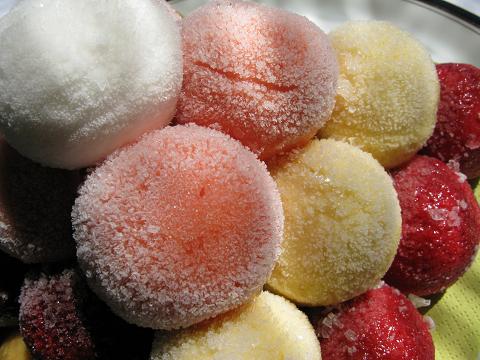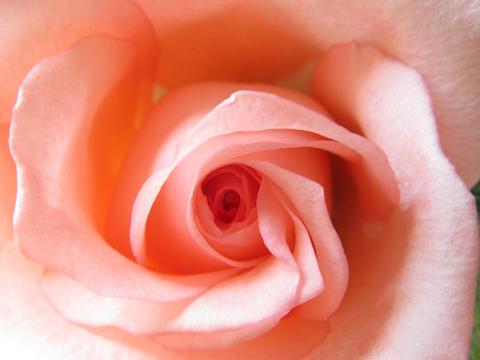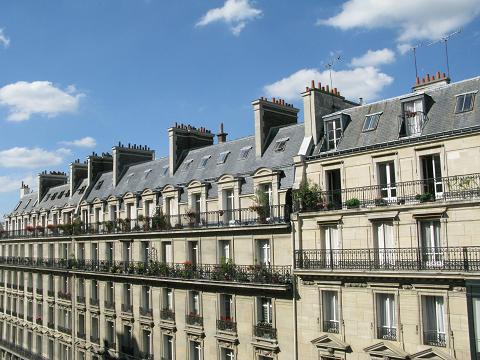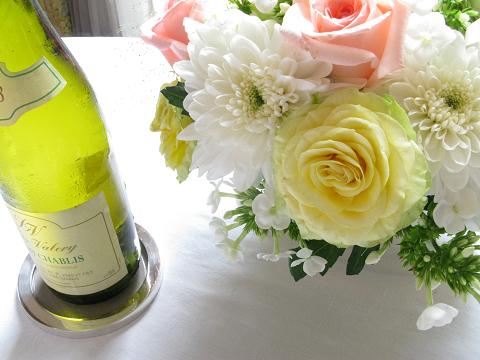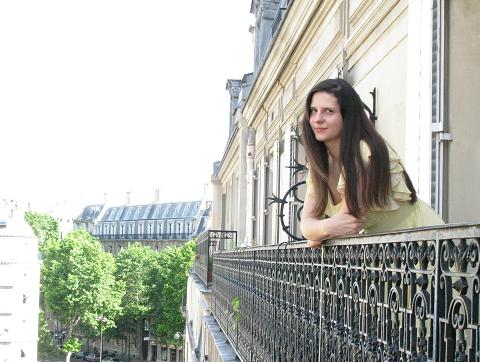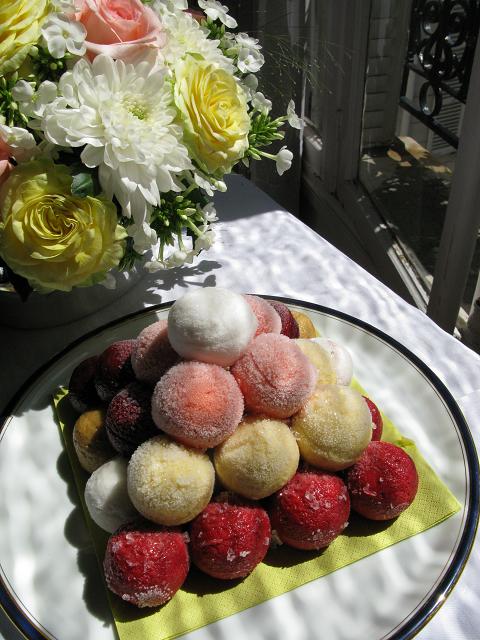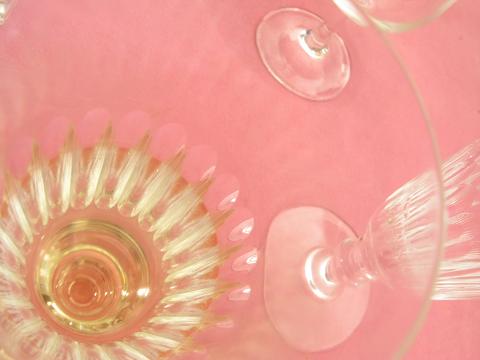 -
_Lula magazine_________Luella ss 2008_________Marie Antoinette
-
Agée de quelques jours, j'étais déjà coquettement dotée d'une belle touffe brune sur le sommet de mon crâne.
Bien évidemment la couleur n'a pas changée depuis, et bien que je rêve parfois d'une belle chevelure rousse, la peur de rater la coloration et surtout la flemmardise face à l'entretien que cela représente me conforte dans l'idée que finalement, les cheveux bruns, c'est très bien.
Oui, les cheveux bruns, c'est joli, mais les cheveux roses, c'est encore mieux!
Je m'explique : je suis une fanatique du rose en ce moment. Alors après les murs de ma chambre, les robes rose bonbon, me voila en train de faire une fixette sur la belle tignasse couleur barbe papa qui pourrait être la mienne. L'article dans le dernier Lula n'a rien arrangé, le défilé Luella encore moins et ne parlons même pas de la séquence Dans Marie Antoinette où notre héroïne arbore une chevelure rose poudré des plus désirable.
Je veux à présent des cheveux shamallow, juste le temps d'une après midi, pour voir la vie sous un jour plus sucré
-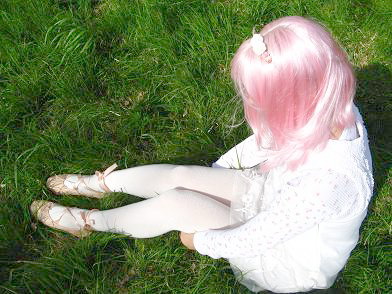 1
-
When I was but a few days old, a cute tuft of brown hair already adorned the top of my head.
As you might have guessed, that colour has not changed over the years, and although I sometimes dream of being a redhead, the fear of a bad dye job and the daunting aspect of the upkeep helps me to come to terms with the colour I was born with. All in all, there is nothing wrong with having brown hair. And while there is nothing wrong with having brown hair, having pink hair would be even better.
Allow me to explain: I am wild about pink these days. So now, after having painted the walls of my room and after having acquired so many candy-coloured dresses, I have become obsessed with the idea that a beautiful cotton-candy-coloured mane could one day be mine. If the article in the last Lula didn't help, the Luella show made things even worse, and don't even mention the scene in Marie Antoinette where Kirsten Dunst sports a most coveted powder-pink head of hair.
I now want marshmallow hair, just for an afternoon… Life would seem so much sweeter then!
-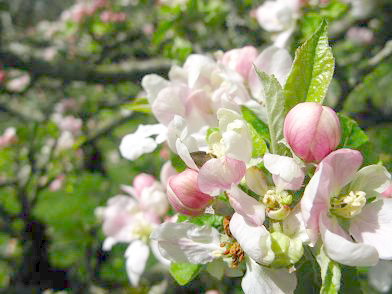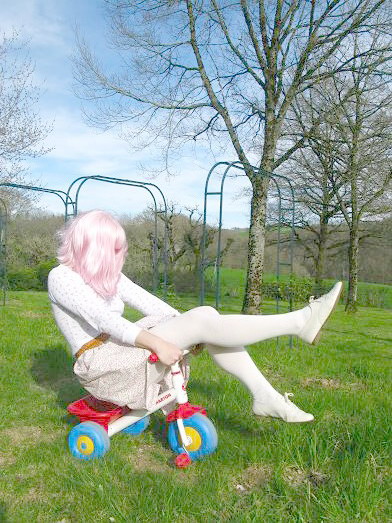 3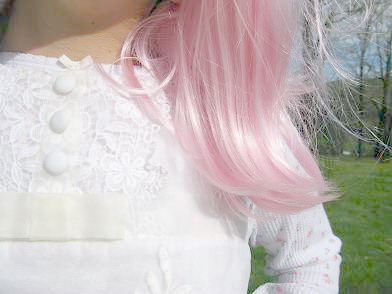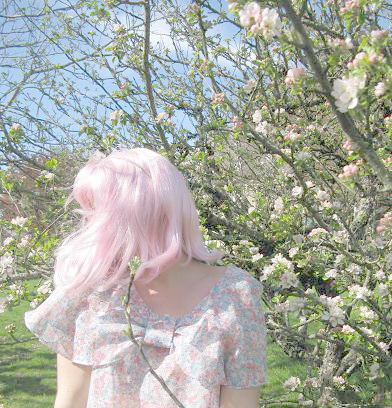 4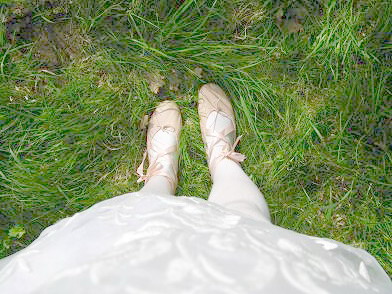 5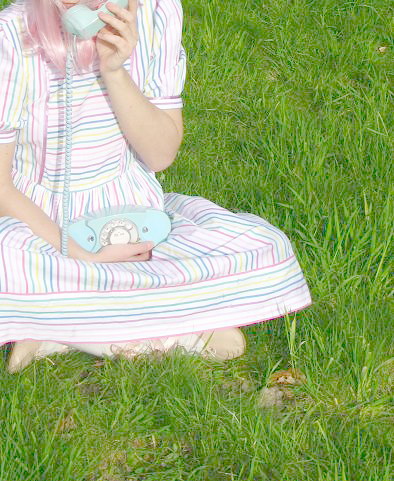 6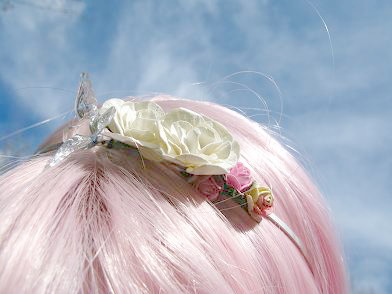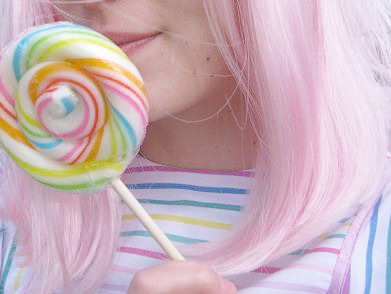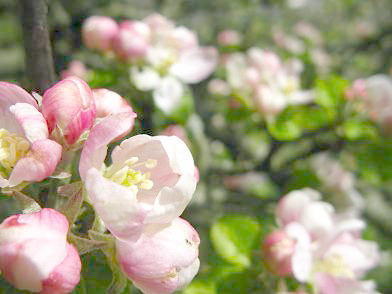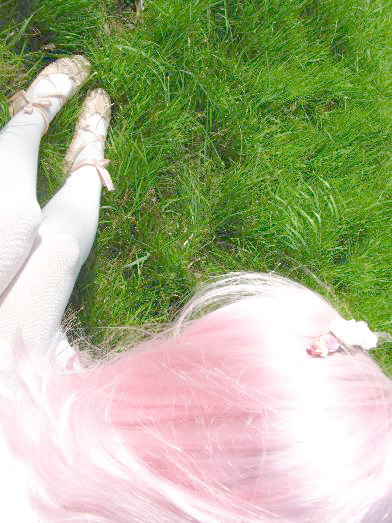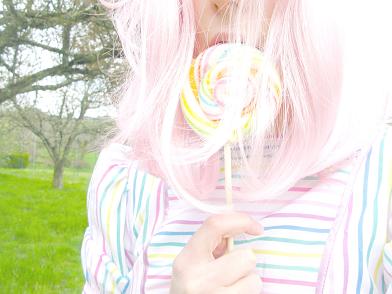 1: robe h&m, ballerines repetto
2: lunettes cœurs ramenées du Japon
3: tee shirt et ceinture vintage, jupe fabriquée moi même, chaussures repetto
4: robe vintage
5: ballerines repetto
6: robe et telephone vintage
7: serre tête Buddug
8: robe h&m, chaussures topshop
-