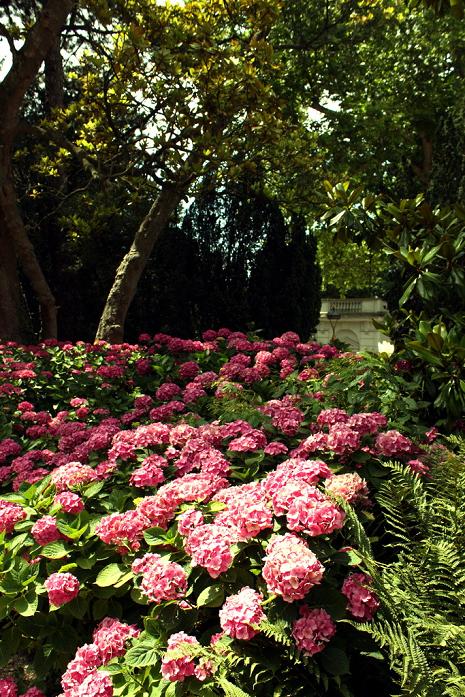 -
I can't believe it, but I started this blog two years ago already!
When I think about it, time really has flown by.
Once again, I have prepared a review of the past year, and I'd like to take this opportunity to say what I wish I could say every single day:
Thank you all from the bottom of my heart for reading my blog and for leaving all of the enthusiastic comments that encourage me to continue my blogging ventures. 
I just wanted you to know that it means the world to me, and that I never would have dared to dream for even half of the success I've had, and it's all thanks to you! 
Unfortunately, time constraints have limited my presence in the comments section as of late, but that doesn't mean I've gone away. If anything, the opposite is true!
I read every single comment posted on this blog, and I greatly appreciate every one! A lot of you have blogs of your own, which often turn out to be wonderful discoveries! Many of them have even made it onto my blogroll. 
Many thank yous are in order; I can't say it enough. A major shout out is owed to Victoria, who has been nice enough to translate a bunch of my articles. English isn't necessarily my forte, so if this little French blog has been able to reach the amount of people that it has all around the world, it is in big part thanks to her! 
But moving on (now that I've thanked my producer, my PR agent, my mom, my dog…), so much has happened in the last year! Okay, maybe not that much, but with each passing year, my life changes and evolves.
I think the most important change from last year was my engagement. It's a little strange to think that I'll soon be married, and that people won't be calling me "mademoiselle" anymore, but "madame." Even though I'm only 23, I can't help but feel a little bit old at the thought!  
Next came the creation of my very own fashion line, thanks to the atelier de la mode. Fashion design is my main gig, and creating this first line with the help of the atelier de la mode enabled me to make my dream come true a lot sooner and with a lot more ease than if I had tried to do it all on my own. The collection has been pretty successful so far, which makes me really happy and confident about the future. 
The third thing is that I finally got my license… I know that some of you may think nothing of this, but for a Parisian girl who only ever took the metro, this little pink slip is a veritable passport to unchartered territory, not to mention a big step towards being an independent adult!
Every year, new things tend to happen, but there are also certain things that were always there, and that remain:
Sometimes meetings that originate in the blogosphere turn into real-life friendships, as was the case with Lila, Tokyobibi, and  Betty, whom I had the chance to meet over a year ago now.
Unfortunately, Lila is no longer with us (don't worry, she's not dead, we do however miss her blog dearly!), but that doesn't prevent us from seeing each other as often ever, which just goes to show that anything is possible with a little help from the net. 
My oh my, this article is getting long, but I have so much to say! Even though I'm not normally so talkative and long winded!
I just wanted to thank you all for all your support, and I will never be able to express how truly grateful I really am. Of course, I have every intention of continuing this blog, since it is such a major part of my life.
And hey, you never know, we might even make it to birthday number three!
Kisses to you all, and thank you, thank you, thank you!
P.S. I feel like this article is a good opportunity to solicit any questions you might have. I may even create a Q&A article in the near future to make up for any of the comments I haven't been able to respond to recently, as well as any new questions or comments that you may dream up between now and then!
-
**************************************************************
-
Deux ans ! Oui ça fait bien deux ans que j'ai commencé ce blog !
C'est en repensant au tout début que je me rend compte à quel point le temps a passé vite.
Comme l'année dernière, je fais un petit point sur cette année passé, et cela me donne par ailleurs l'occasion de communiquer ce que j'ai envie de vous dire tous les jours:
Je tiens à vous remercier de tout mon coeur de me rendre visite, de me faire part de votre enthousiasme, ce qui m'encourage chaque jour à continuer cette aventure bloguesque.
Sachez que ça me touche énormément, que je n'aurais jamais pensé en arriver là.  Si c'est le cas, c'est bien grâce à vous !
Je sais que je n'ai pas été très présente dans l'espace commentaire ces derniers temps, à mon grand regret par faute de temps, mais cela ne veux pas pour autant dire que je suis pas là, bien au contraire !
Chacun des commentaires écrit sur ce blog est lu, et chaudement apprécié ! Et la visite des blogs de leur auteurs révèle souvent de belles découvertes ! ( beaucoup d'entre elles ont été ajoutées à ma blogroll ).
Des remerciements j'en aurais beaucoup à faire. Il me semble ne pas en avoir fait suffisamment d'ailleurs, mais je pense qu'un grande partie revient également à Victoria, qui a la gentillesse de me traduire mes articles. Grâce à elle ce petit blog français s'est ouvert au reste du monde, car l'anglais il faut dire que ce n'est pas vraiment mon fort !
A présent passons à autre chose ( maintenant que j'ai remercié mon producteur, mon agent, ma mère, mon chien, … ).
Il s'est passé pas mal de choses en un an ! Enfin peut être pas autant que ça, mais chacune a un peu modifié ma vie ou ce comment elle va évoluer par la suite.
La plus importante est sans doute mes fiançailles. Quand je pense que je vais me marier, ça me fait tout drôle, surtout à l'idée qu'on m'appelle bientôt "madame" ( c'est que ça donne un coup de vieux quand on a 23 ans ! ).
Vient ensuite la création de ma propre marque grâce à l'atelier de la mode.  Styliste c'est ma vocation première, mais créer cette première collection avec l'aide de l'Atelier m'a permis de réaliser mon rêve bien plus rapidement et facilement que je si j'avais voulu me lancer toute seule. La collection a eu pas mal de succès, ce qui me rend encore plus joyeuse et confiante en l'avenir.
La troisième chose, c'est que j'ai eu mon permis… oui bon, cela va sans doute paraître bien médiocre pour certains, mais pour une parisienne qui n'a jamais connu autre choses que le métro pour se déplacer, ce petit papier rose est un véritable passeport vers des terres inconnues, et un grand pas vers une indépendance d'adulte aussi ! 
Et puis, il arrive de nouvelles choses en l'espace d'une année, mais il y a aussi des choses qui étaient déjà là, et le restent:
Certaines rencontres par l'intermédiaire de blog se transforment en de véritables amitiés, et c'est le cas avec Lila, Tokyobibi etBetty, que j'ai pu rencontrer il y a plus d'un an maintenant. 
Lila nous a malheureusement quitté ( non elle n'est pas décédée, mais son joli blog nous manque beaucoup ! ), mais cela ne nous empêche pas de nous voir aussi souvent qu'avant, preuve que tout est possible grâce à la toile.
Oh lala, j'ai bien conscience que cet article commence à se faire long, mais j'ai tellement de choses à dire ! Surtout que je ne suis pas très bavarde et expansive d'habitude ! 
En tout cas, je tiens à vous remercier encore pour votre soutien, je ne dirais jamais assez à quel point j'en suis reconnaissante, et je compte bien sûr continuer ce blog, car il est à présent solidement ancré dans ma vie. 
Et puis peut être que cela donnera lieu à un billet de troisième année, qui sait ?
Bisous à tous, et merci, merci, merci !
PS: Cet article est à mon avis une bonne occasion pour récolter vos questions. Je réaliserais un article questions/ réponses prochainement, pour remédier à toutes les choses auxquelles je n'ai pas pu répondre ( dans les commentaires justement ), ou celle que vous vous posez!
-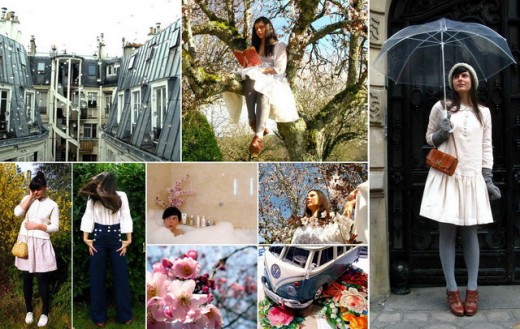 Paris sous la pluie, et une nature florissante à la campagne.
-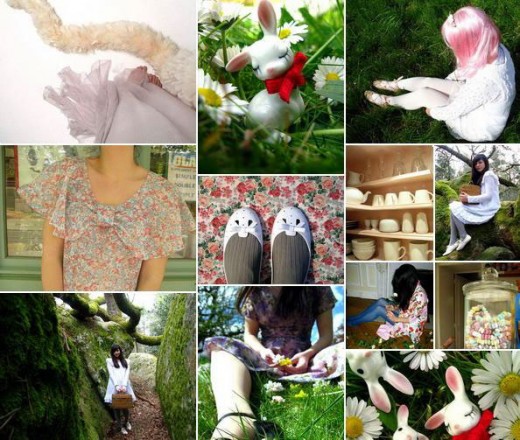 Le shooting pour madame figaro, rêves de cheveux roses, lapins et pic niques à fontainebleau.
-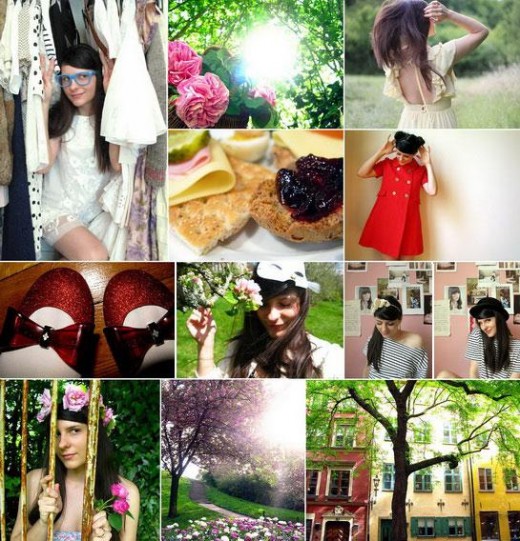 Voyage à Stockholm, nymphe, dorothy et poupée sixties.
-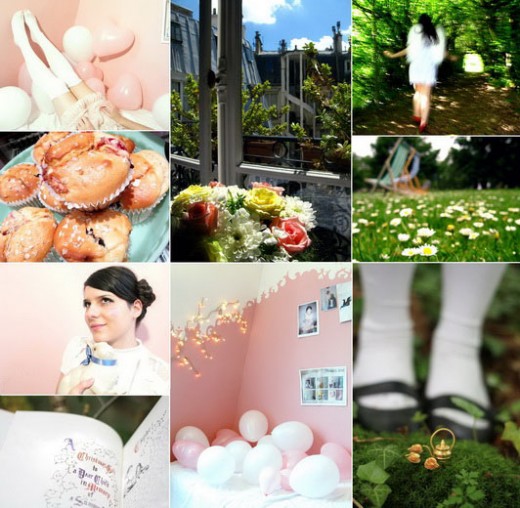 Fiançailles, voyage à Londres, shooting Alice et ballons roses.
-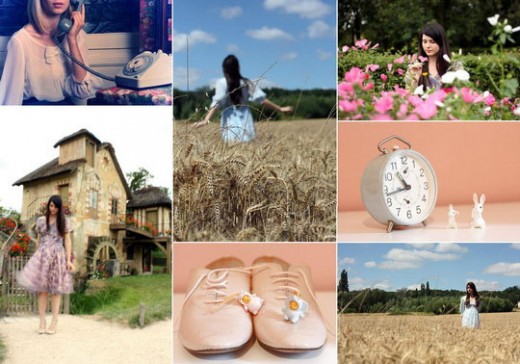 Sortie de ma première collection, week end à versailles et ses environs.
-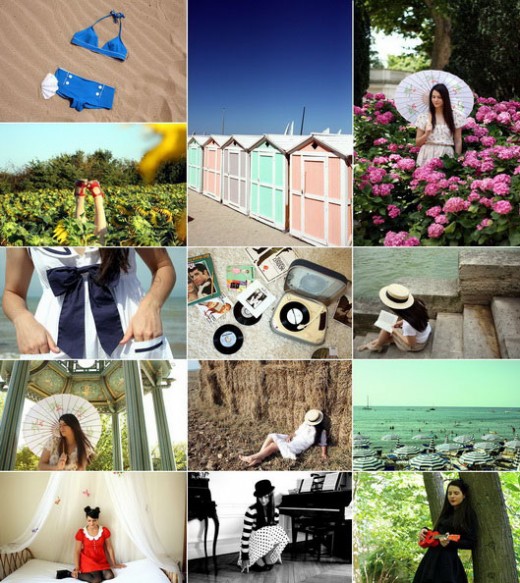 Vacances avec lila au bord de la mer, voyage en sicile, et balade au jardin de Bagatelle.
-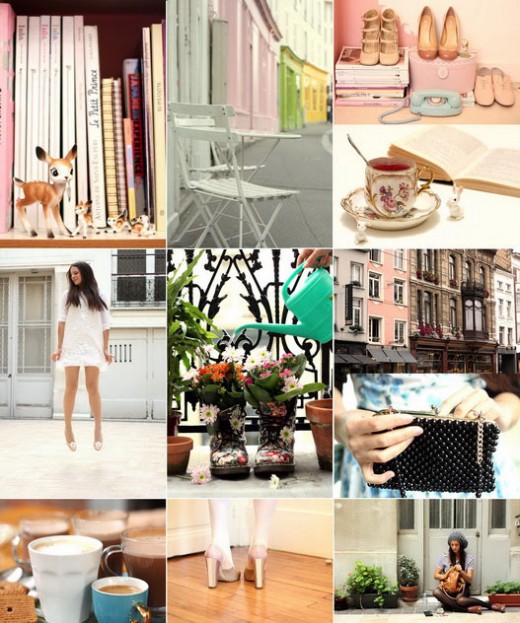 Voyage à Anvers, après midi au canal saint Martin, des doc martens fleuries et mes nouvelles miu miu !
-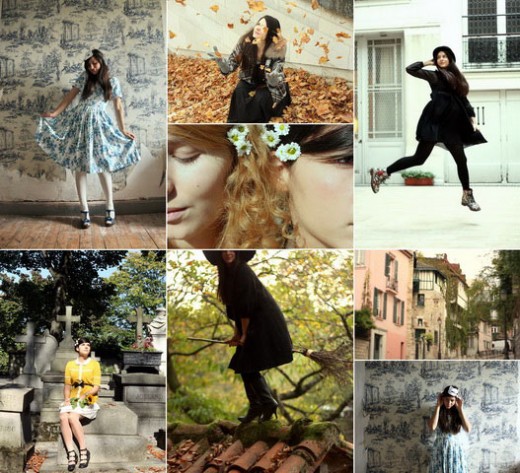 Halloween ! Le cimetière du Père Lachaise, Montmartre et feuilles d'automne.
-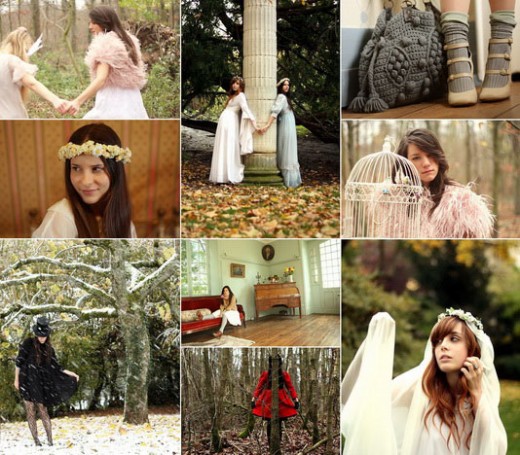 Shooting "les nypmhes" avec la jolie Louise, Shooting " les oiseaux" avec mes cousines, de la neige et un manteau rouge.
-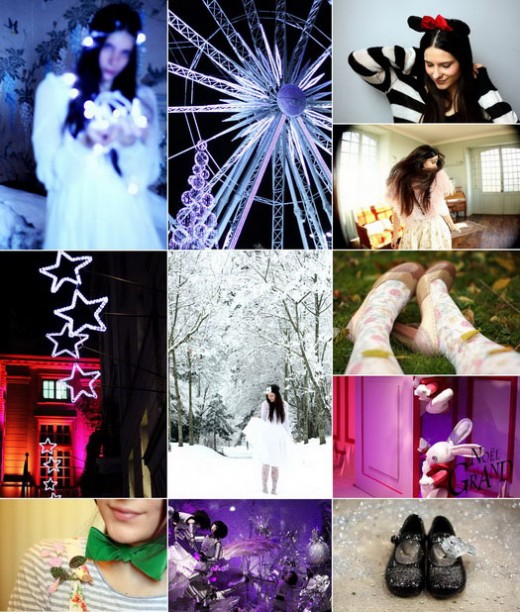 Un superbe noël, Paris illuminé, des oreilles de minnie, beaucoup de neige et des collants fleuris.
-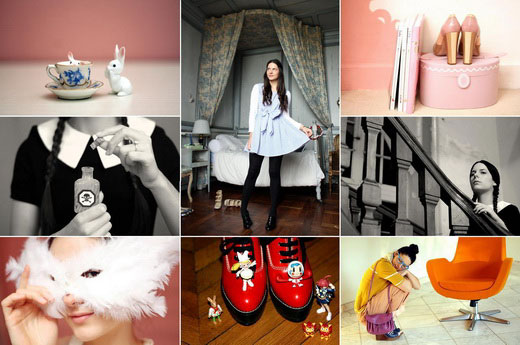 Un lit à baldaquin pour les vacances, des lapins qui jouent à cache cache, un mercredi et son poison, un masque en plumes et de la couleur inattendue !
-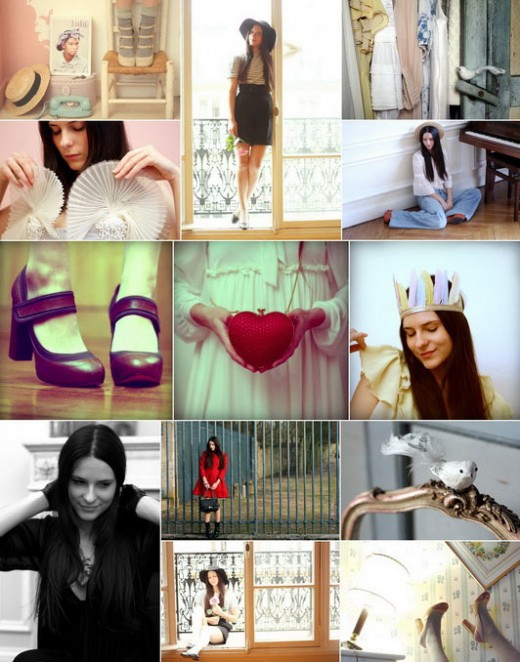 Un dimanche à Versailles, un balcon où il fait encore bien froid, un corset de sirène, des chaussures Chloé et un appartement Parisien.
-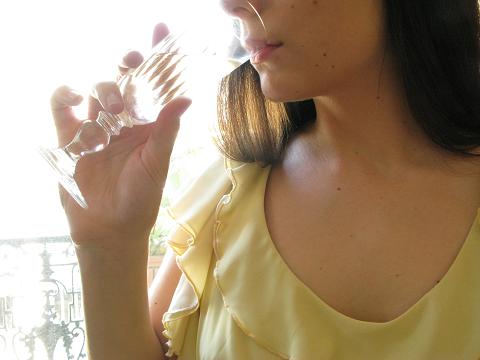 -
En règle générale, je préfère ne pas parler de ma vie privée sur ce blog, par réserve, par timidité, et également parce que l'idée de m'ouvrir à des inconnus me fait un peu peur.
Mais samedi dernier a été un jour tout à fait spécial pour moi car je viens de me fiancer, et Je suis tellement heureuse que garder le secret ici s'avère bien difficile !
Pour cette occasion, la salle à manger a été décoré de fleurs, ma maman a sorti la belle vaisselle, et ma famille a pu faire connaissance avec celle de mon amoureux autour de petits gâteaux.
Vu de la fenêtre, un ciel bleu radieux, le soleil était au rendez vous, et j'espère qu'il continuera à briller pendant de longues années.
-
Music: Edith Piaf – La vie en rose
-
Usually, I prefer not to discuss my personal life on this blog, out of shyness, out of discretion, but also because the idea of opening up to strangers is a little bit scary.
That being said, last Saturday was a very special day for me because I just got engaged, and I am so excited about it that I just can't keep it a secret!
In honour of the occasion, the dining room was filled with flowers, my mother brought out the good china, and my family got to know my boyfriend over cake.

Outside, it was blue skies and sunshine as far as the eye can see; a light that I hope will continue to shinebright for many years to come.
-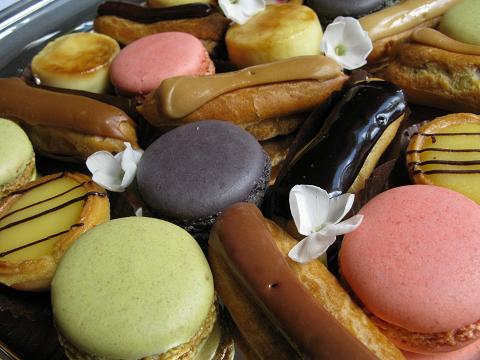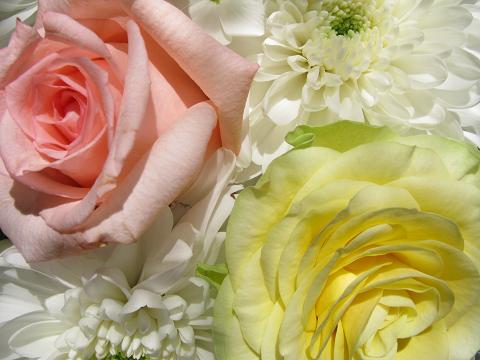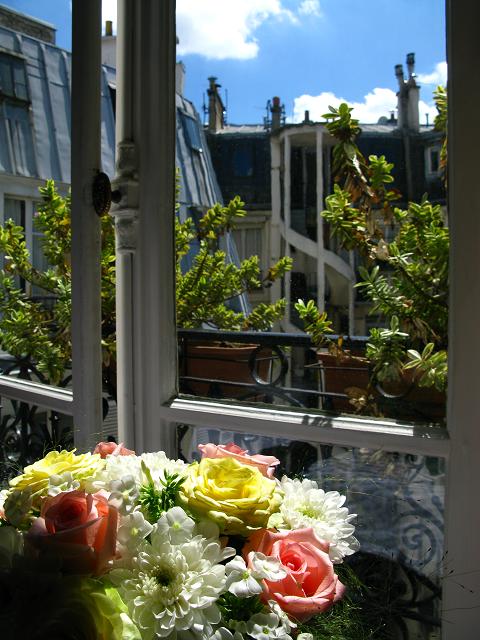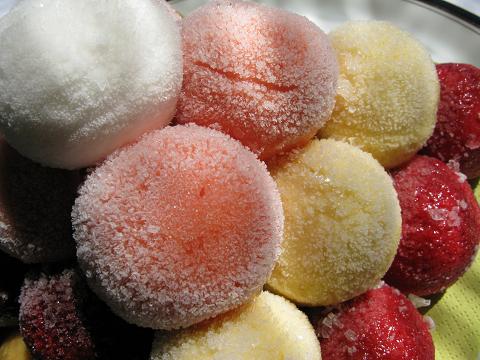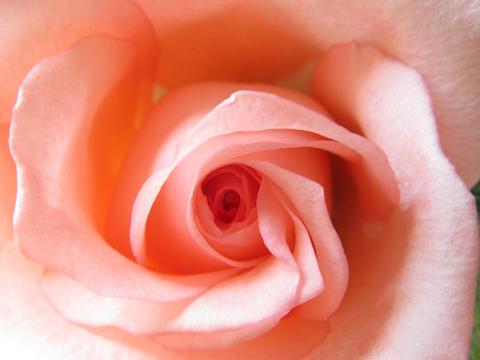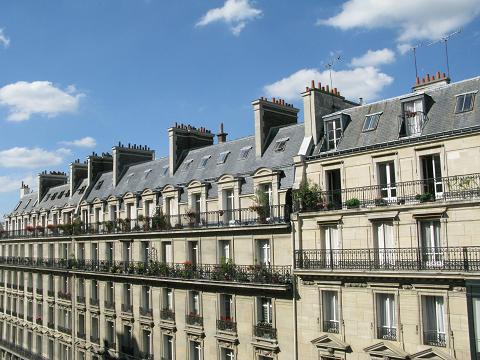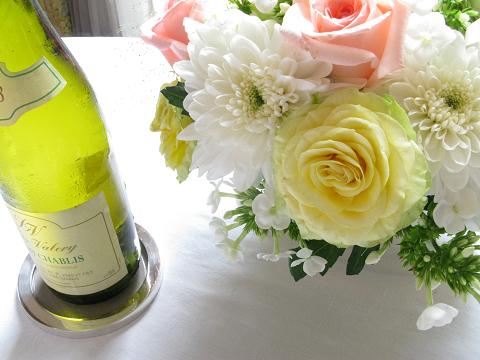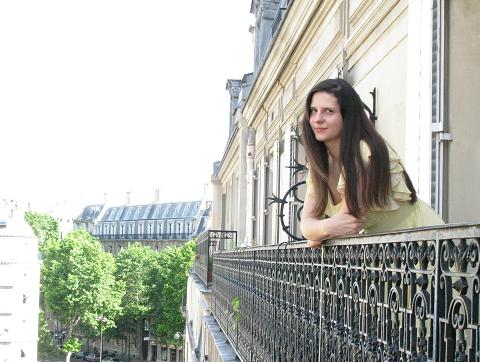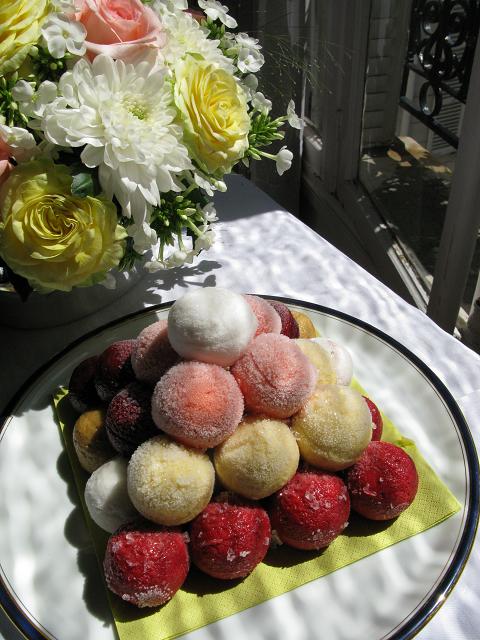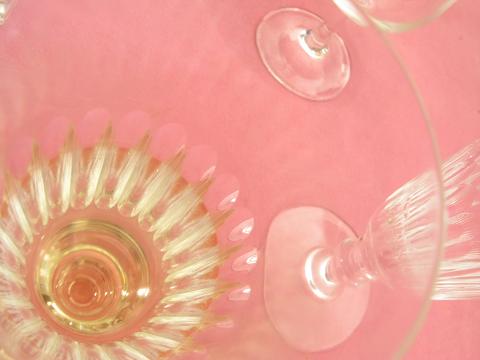 -