-
-
Il n'y a personne sur les blog le week end, je sais bien !
Voici néanmoins une revue de presse regroupant quelques magazines ayant cité mon blog récemment.
Bon dimanche à tous !
-
VANIDAD ( Spain ) :
Thanks to Monica for the scan !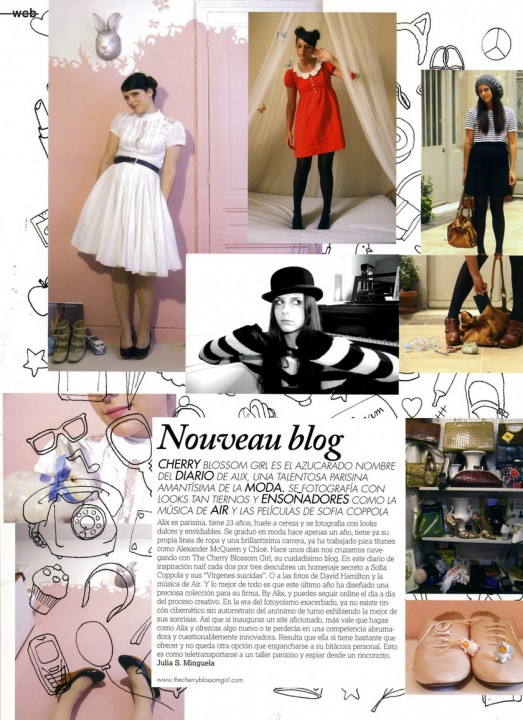 -
-
MATERIAL GIRL ( Austria )
Je n'ai malheureusement pas le scan, mais cet article parle également de Louise :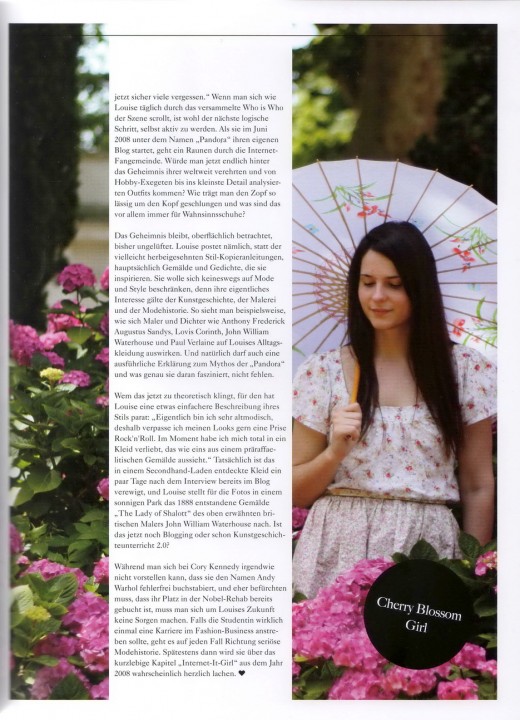 -
-
GLAMOUR ( France )
En compagnie de punky, nizzagirl et garance :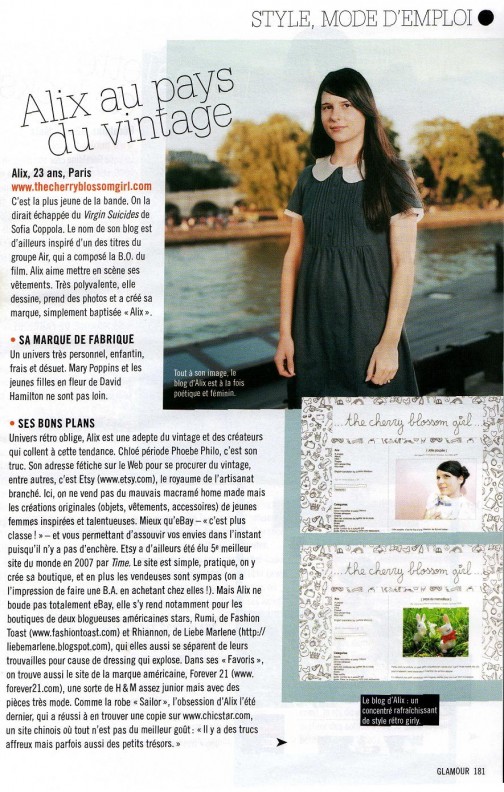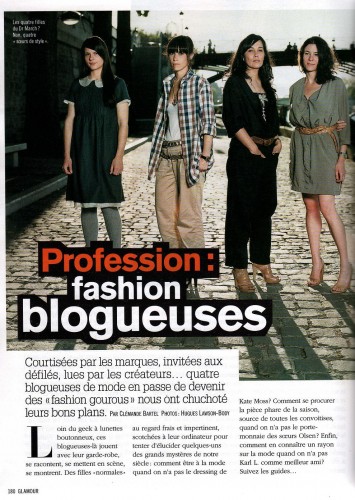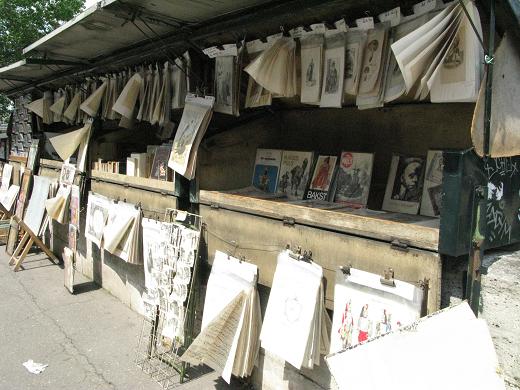 Book stalls along the seine
-
Hey all international readers, the teen vogue fashion blog featured me as blogger of the moment !
Click here to read the interview.
Ho, And I'm also in N.E.E.T, how cool !
-
Une petite interview en Anglais ça vous dit ? Ca se passe ici sur le blog Américain de teen vogue !
Et comme une bonne nouvelle n'arrive jamais seule, je suis aussi dans N.E.E.T .
-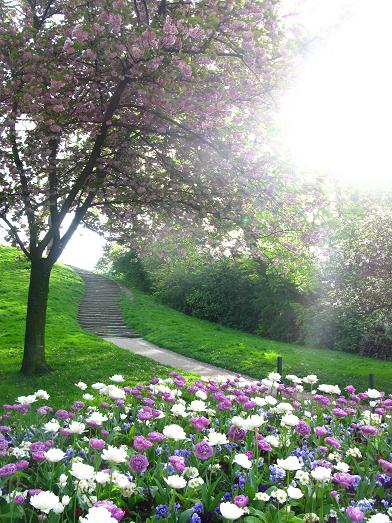 ( photo prise au parc des buttes Chaumont )
-
Demain matin ( le 7 mai), interview télévisé avec Daphné Bürki.
Emission la matinale de Canal +, de 6h55 à 8h40.
pour découvrir les coulisses de ce blog, le tout filmé dans mon petit chez moi !
-
I'll be on a TV interview tomorrow, on the french channel Canal + , from 6.55 to 8.40 in the morning.
For discovering the backstage of this blog, filmed at my home !
-
Edit 12:34: la vidéo de canal + est en ligne! cliquez sur ce lien, puis arrivé sur la page de canal +, sélectionnez la troisième vidéo dans les extraits de l'émission ( en bas à droite).
-