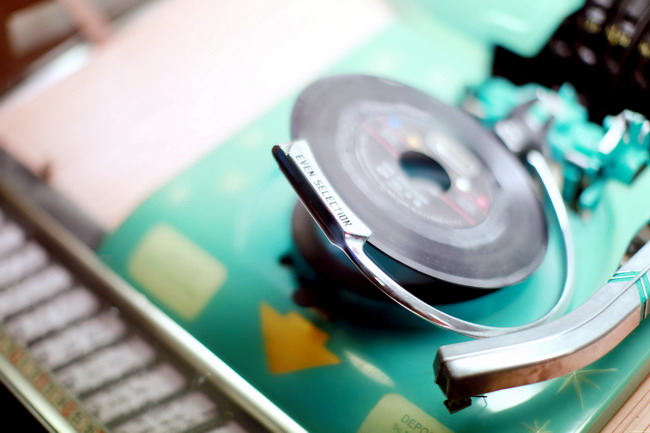 -
-
Je suis plutôt fan de bon burgers, a déguster dans une ambiance Diner Américain ( vous avez pu le remarquer ici, ici ou encore ici ). Mais ce genre d'endroit, il n'y en a malheureusement pas beaucoup sur Paris. L'autre soir je suis retourné chez Annette's Diner, à deux pas du parc Disneyland. Va savoir pourquoi, mais j'adore le folklore des serveurs sur patins à roulettes, le mobilier façon Drive-In digne d'American Graffiti, et la belle Corvette garée juste devant. Lorsque le restaurant a commencé à se vider, je n'ai pas résisté au plaisir de prendre quelques photos du lieux. Les Diners ( en plus d'apprécier un coca bien frais, un burger XXL, un banana split ou encore un milkshake ) je trouve ça irrésistiblement photogénique !
-
-
♫ ♪ Johnny Burnette – You're Sixteen
-
-
Something I really miss from my road thip in the USA is having a good burger in a authentic American diner. Logically, these kind of places are not so common in Paris, which is sad because I could have my lunch there everyday ( you may have noticed here, here and here ). The other night, I came back to Annette's Diner, which is juste a few steps away from Disneyland Paris. I don't know why, but I'm really fond of the whole Diner thing: waiters on roller skates, the funiture just like in American graffiti, and the beautiful Corvette parked in front!  When people started to leave the restaurant,  I could not resist the pleasure of taking some pictures. Not only burgers, milkshakes and banana splits are delicious … I find American Diners irresistibly photogenic!
-
-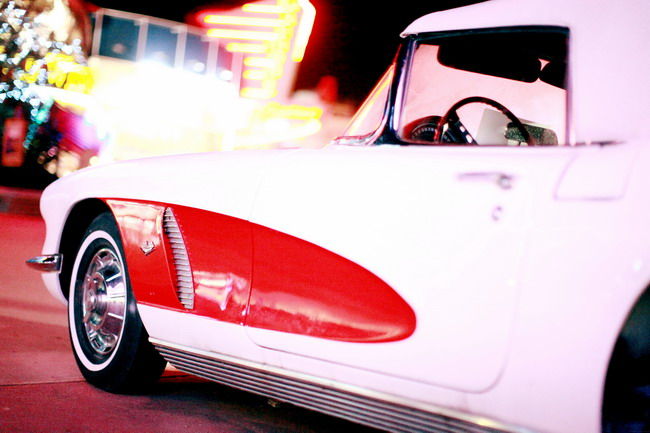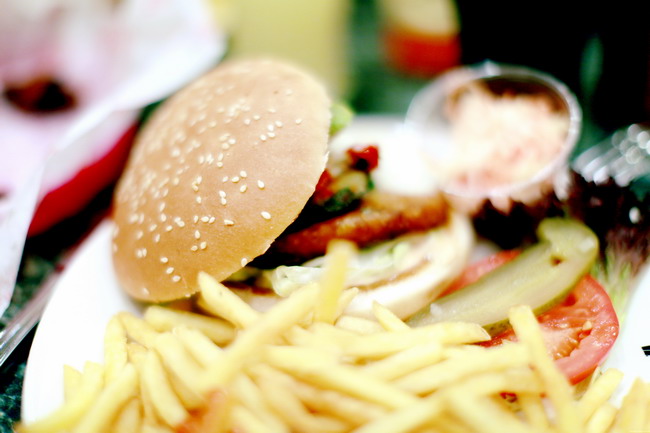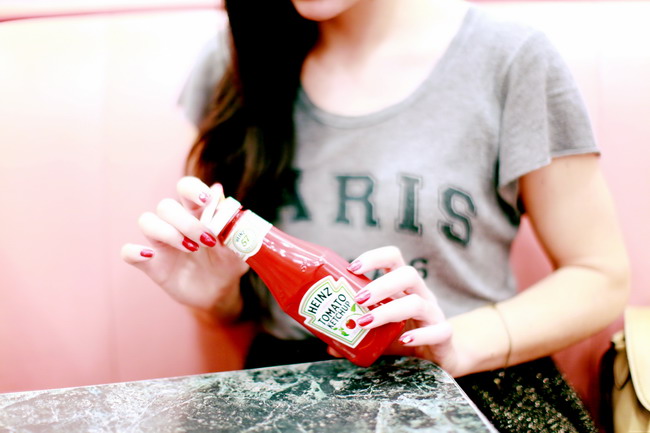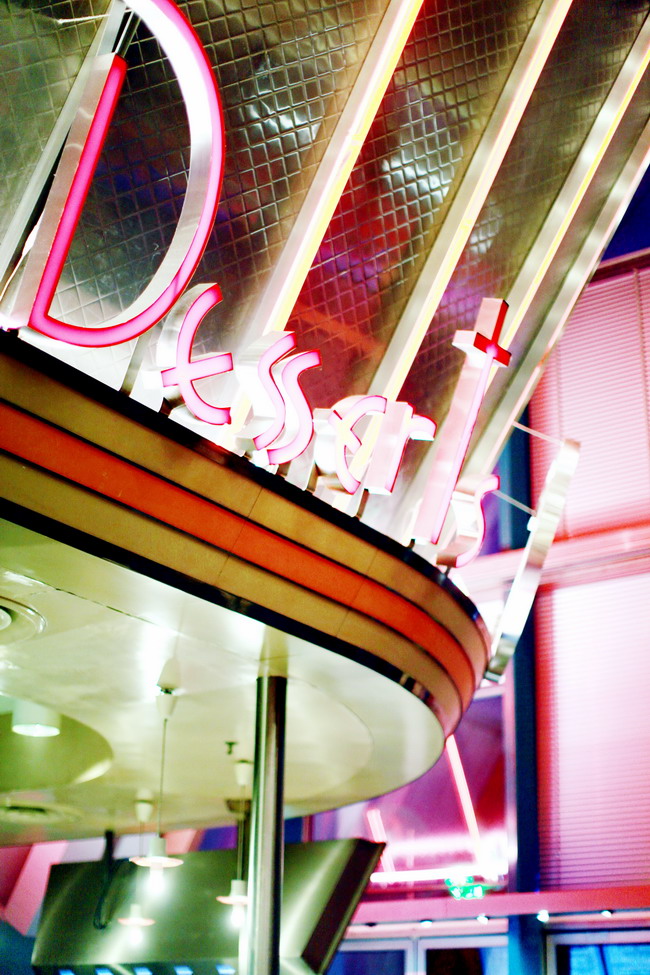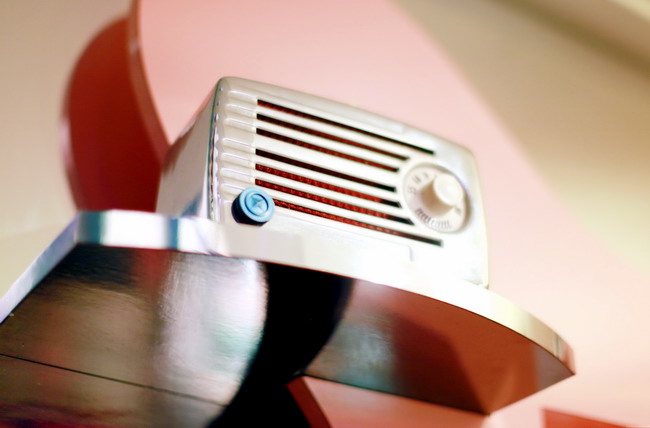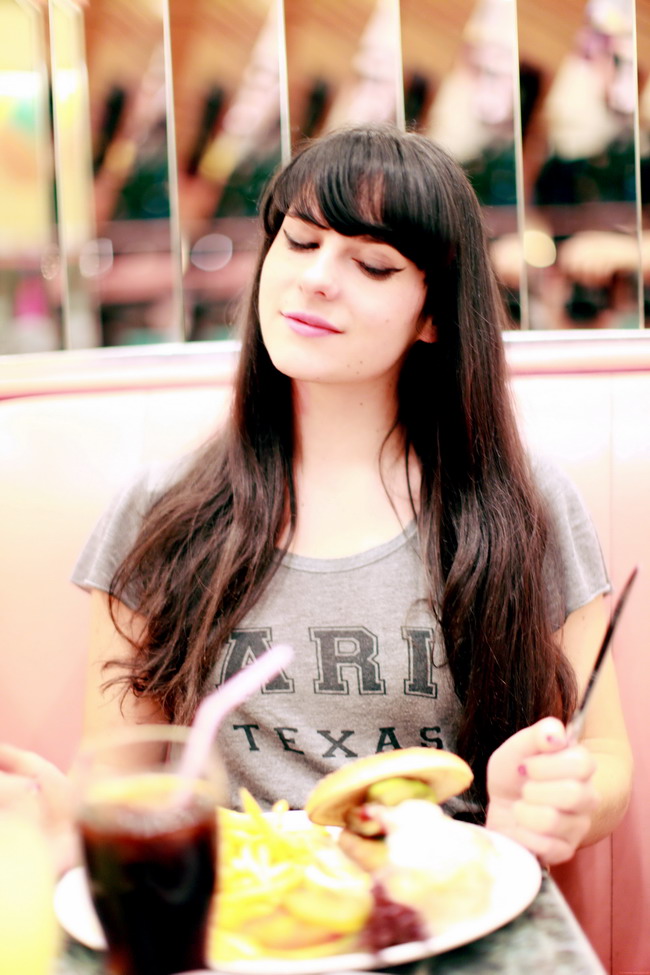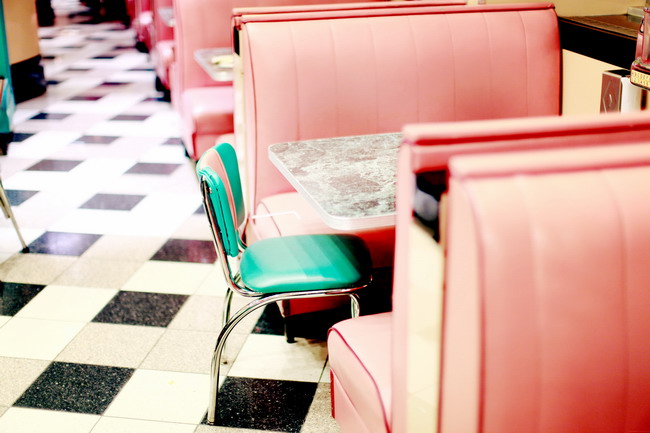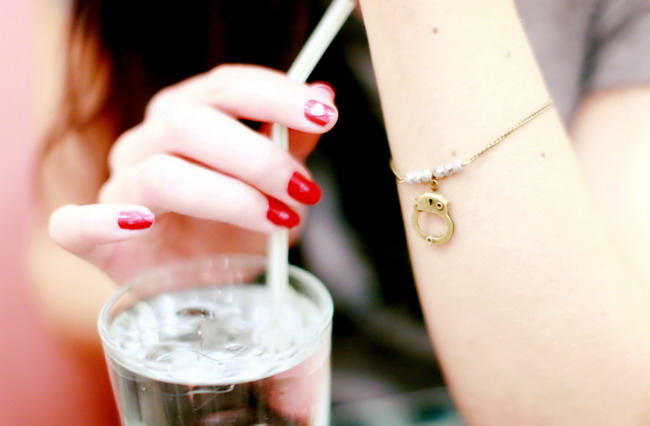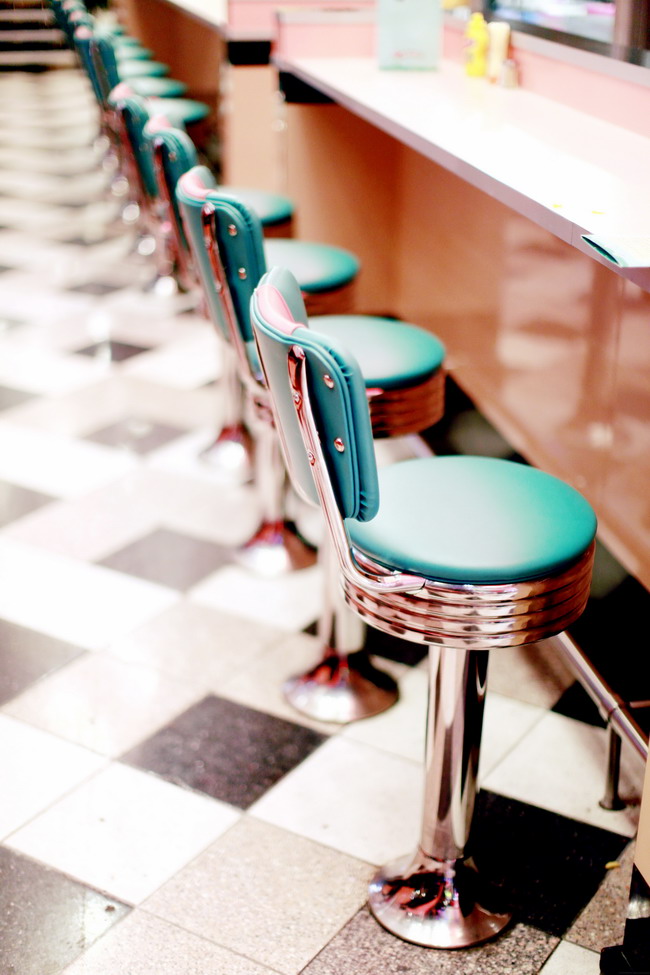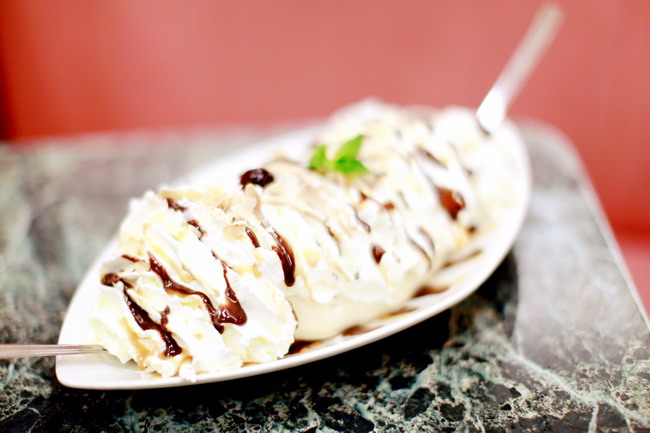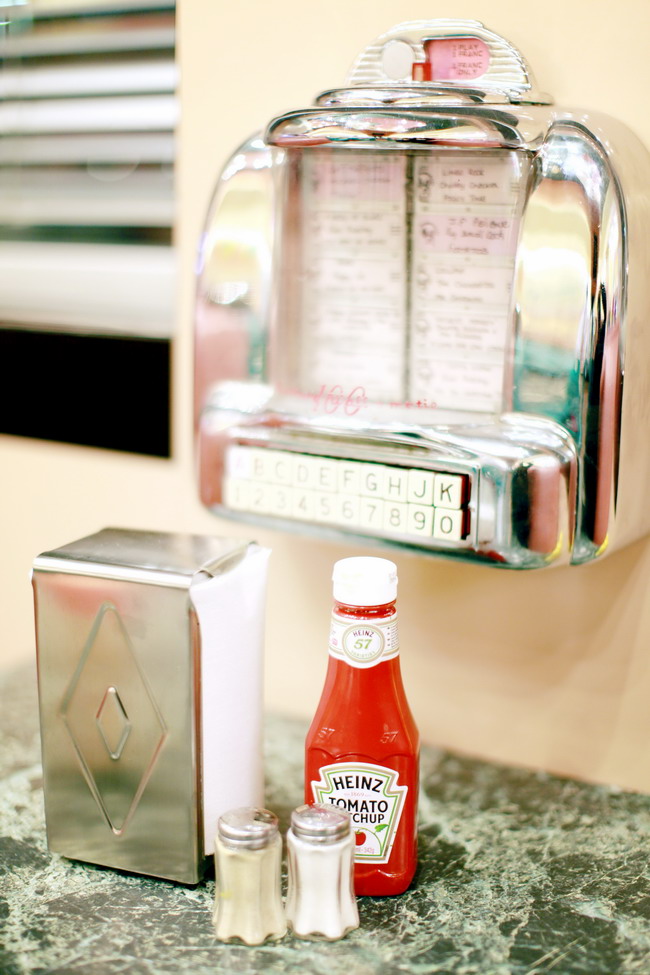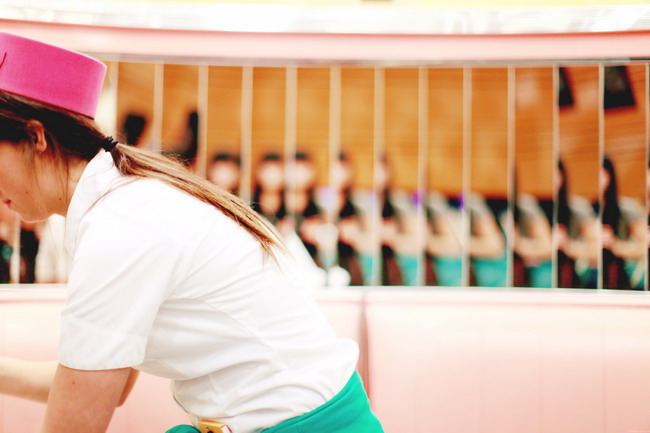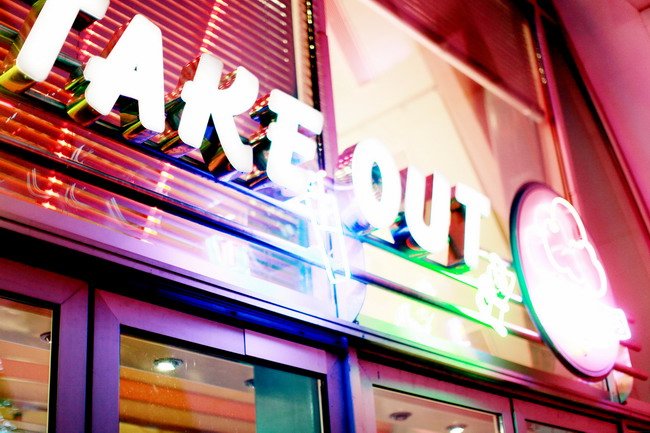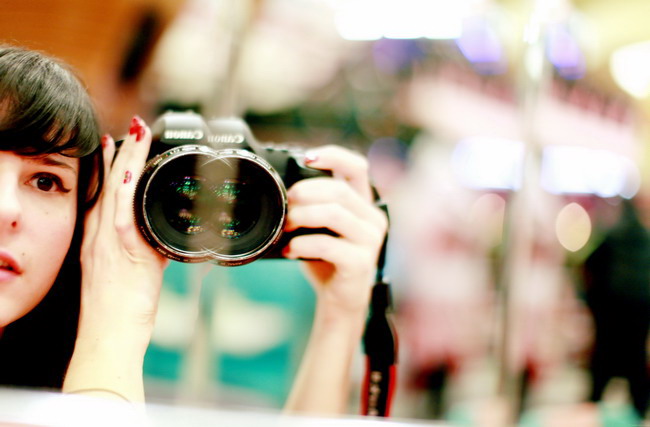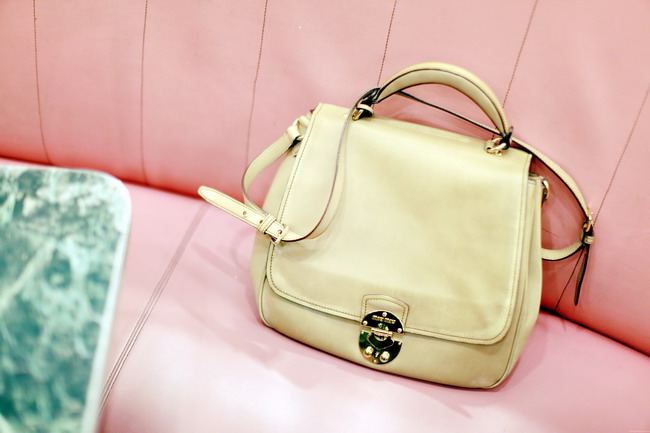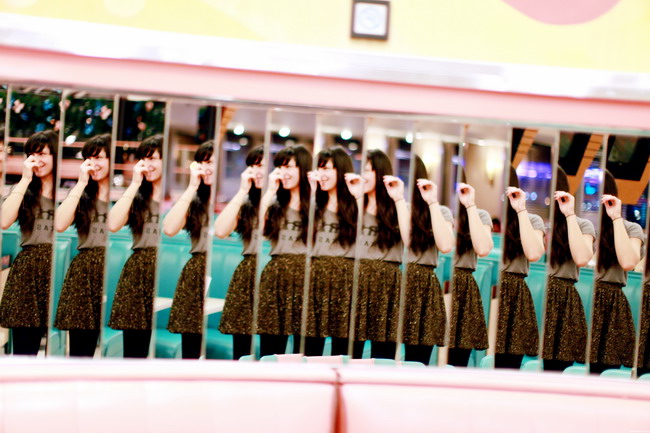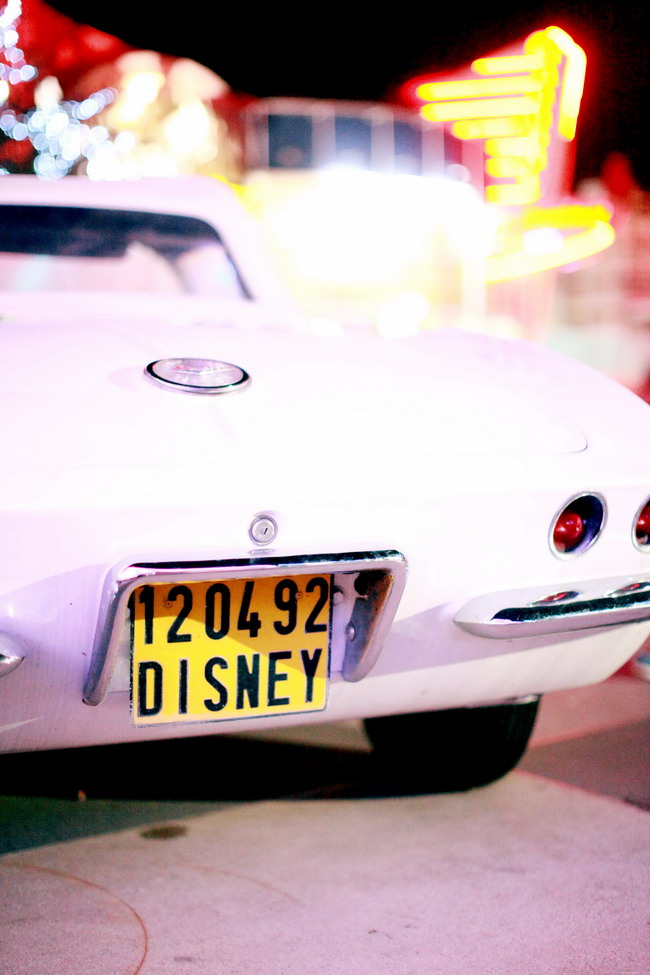 -
Tshirt : Zoe Karssen
Jupe / Skirt : ASOS
Bracelet : French Connection
Sac : bag : miu miu
-
-
-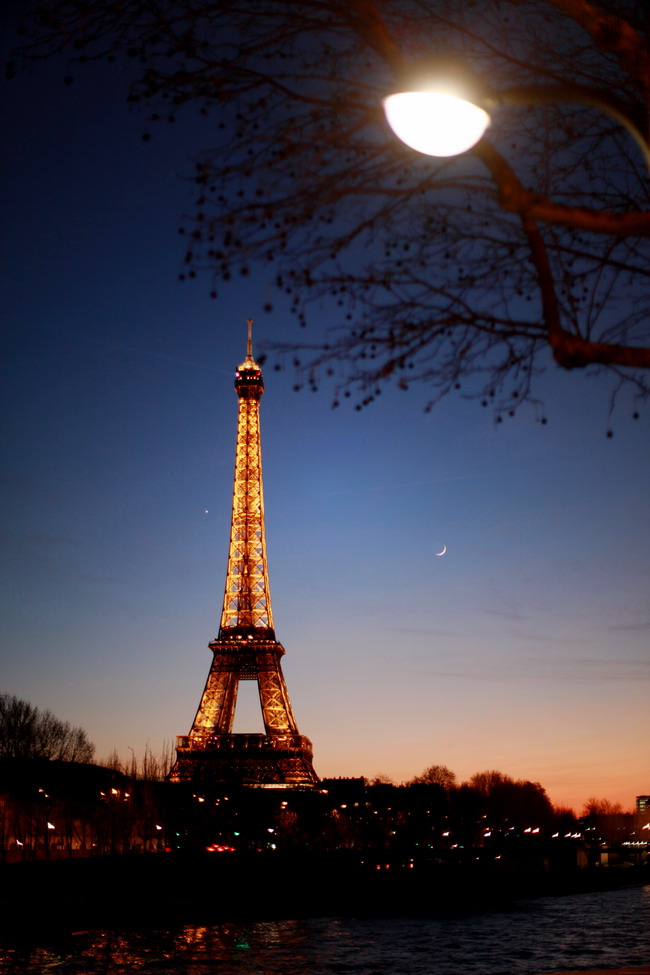 -
-
… New year !
-
Bonne année – Feliz año nuevo – 新年快樂 – Feliz ano novo – Gott nytt år – Felice anno nuovo
幸せな新年 - Rutsch ins neue Jahr – Gelukkig nieuwjaar – ευτυχισμένο το Νέο Έτος
Szczęśliwego Nowego Roku – 새해 복 많이 - с Новым годом - سنة جديدة سعيدة
-
-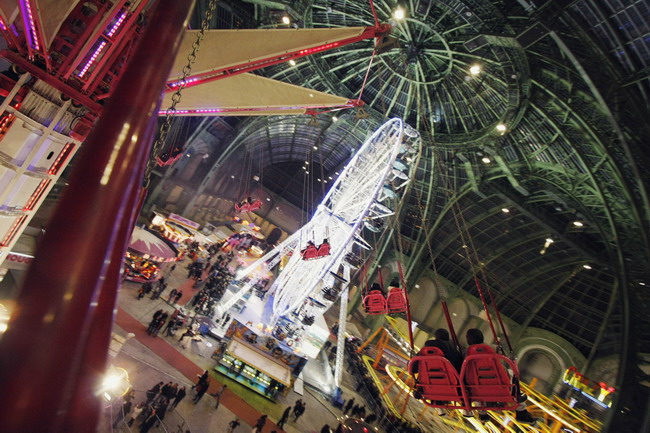 ( Fête foraine Grand Palais )
-
-
-
Presque un an après la visite des petits appartements privés de Marie Antoinette, et pour la troisième fois, je retrouvais avec plaisir le groupe de Versailles intime.
C'était cette fois ci une visite des appartements de Louis XV, et de ses favorites: La Pompadour et La Du Barry.
Je me suis en particulier attardée sur les détails féminins, les bibelots, fauteuils, papier peints et parures de  lits.
A savoir que ces visites particulières sont  également ouvertes au public, en petit comité ( les réservations se font ici ).
Merci une nouvelle fois à Diane Drubay ( Buzeum ), Nicolas Jacquet qui nous a guidé lors de la visite, Laurent Gaveau et Mathilde Brunel.
-
♫♪ Gang of four – Natural's not in

-
Almost one year after Marie Antoinette's private appartments, and for the third time,  I joined "Versailles Intime" for a new visit.
This time we walked into  Louis XV appartments and his favoutites's: La Pompadour and La Du Barry.
I especially lingered on feminine details: ornaments, chairs, wallpapers and beds.
It is good to know that these special visits are also open to the public, in small groups ( reservations here ).
Thanks again to Diane Drubay ( Buzeum ), Nicolas Jacquet who was our guide, Laurent Gaveau and Mathilde Brunel.
-
-