-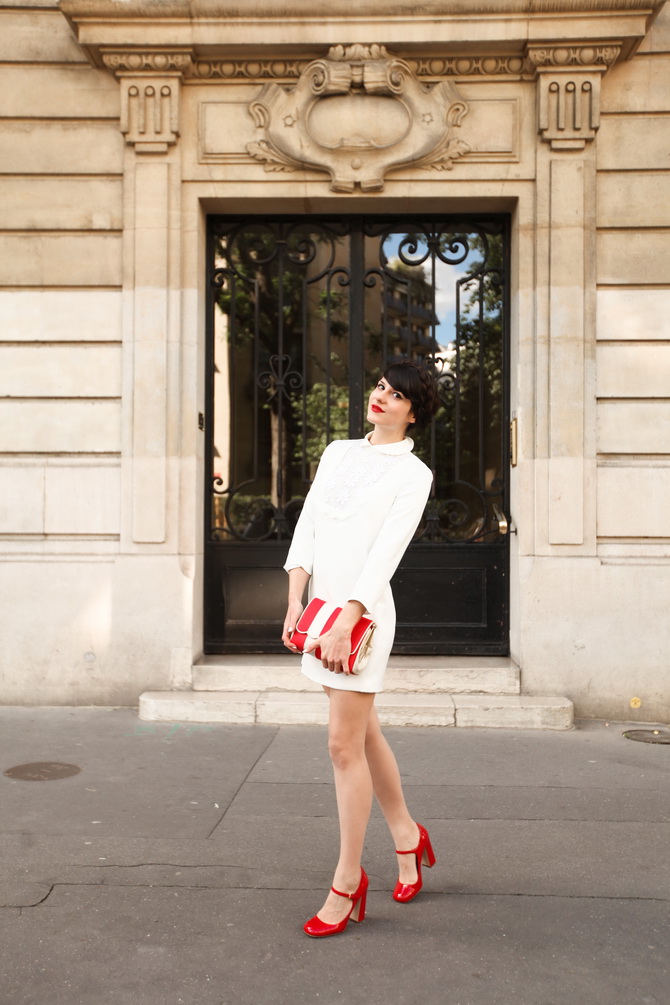 -
-
Ma collection de sacs Charlotte Olympia se complète, et j'ai récemment accueilli un petit nouveau: une pochette qui reprend les tissus rayés que l'on peut voir en bord de mer.
Avec, je me sens déjà en vacances prenant le soleil allongée sur un transat !
Trouvé chez Avenue K, j'ai tout de suite craqué dessus, tant elle me fait penser à la couverture du Vogue Américain de Juillet 1939 !
Mais comme il va falloir encore attendre quelques semaines avant de me retrouver pieds nus dans le sable, j'ai opté pour une petite robe blanche et mes talons miu miu rouges ( trouvés chez Vestiaire Collective ) qui s'accordent parfaitement avec le sac et apportent un peu d'été dans les rue de Paris.
-
-
♫ ♪ Annette Hanshaw – I've got a feeling I'm falling
-
-
My Charlotte Olympia bags collection is growing. I welcomed a brand new one recently: a very cute pouch with seaside fabric inspired print.
When I wear it, it almost feels like I'm lying on a long chair getting a nice tan in the sun.
It comes from Avenue K, and I instantly fell in love with it, as it reminds me an American Vogue cover from July 1939 !
But as I'll have to wait a little longer before walking bare feet in the sand, I went for a cute little white dress and my red miu miu heels ( found on Vestiaire Collective ), perfectly matching with the bag, and bringing a summer feel to a Parisian background.
-
-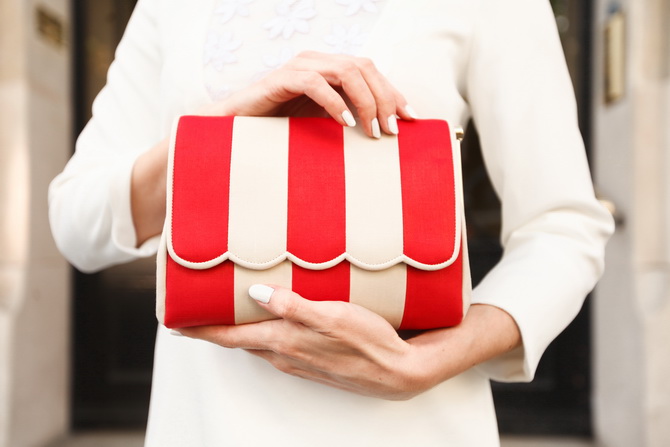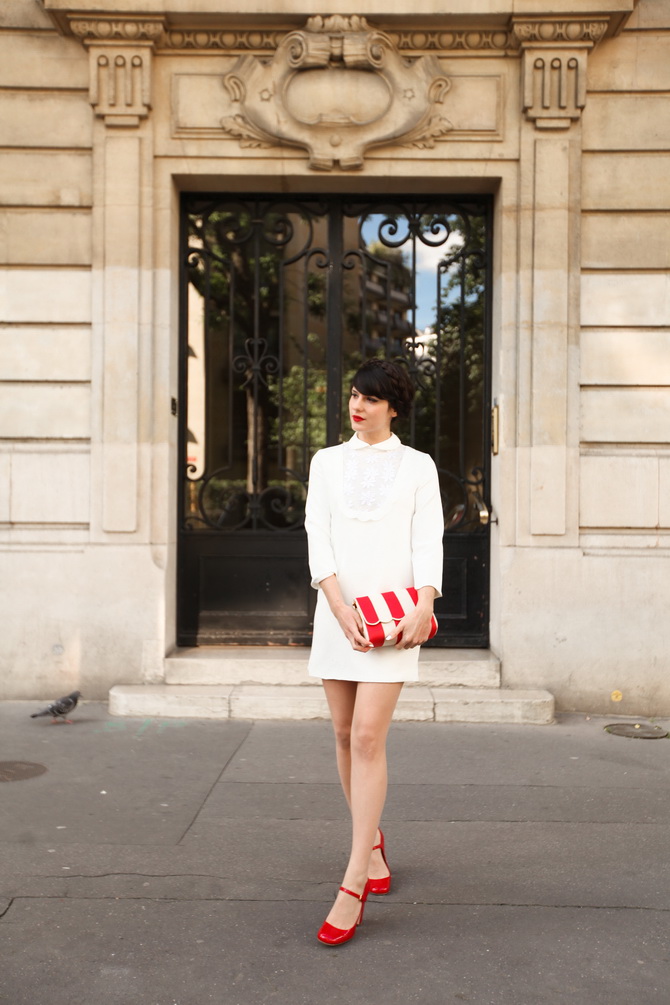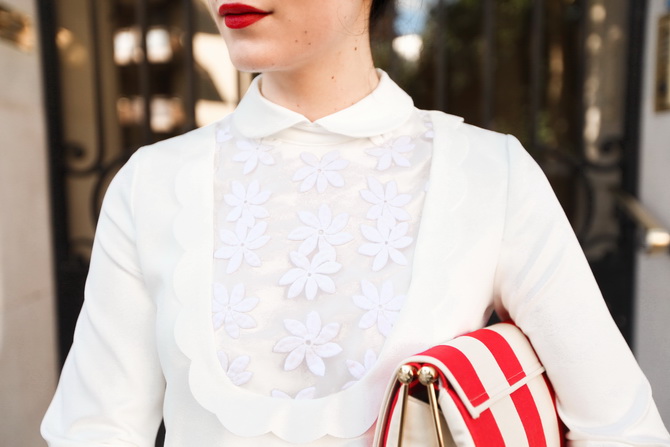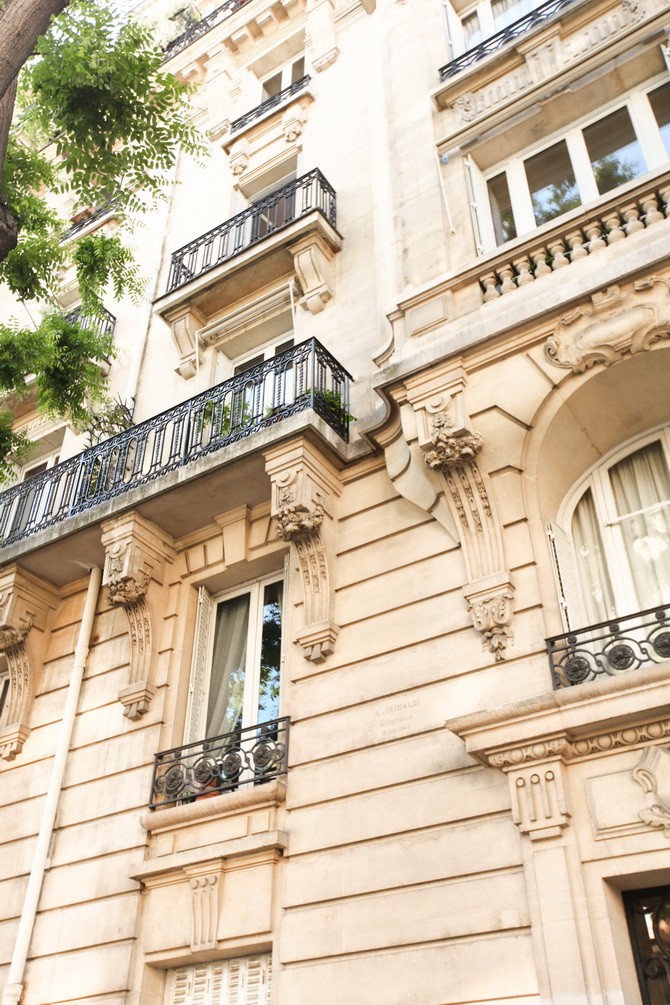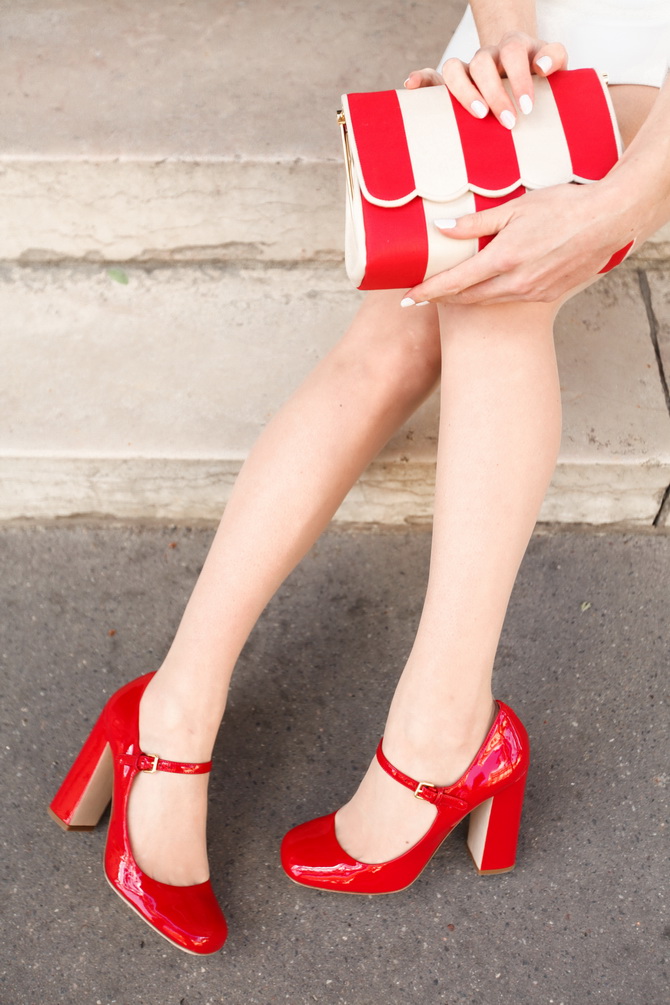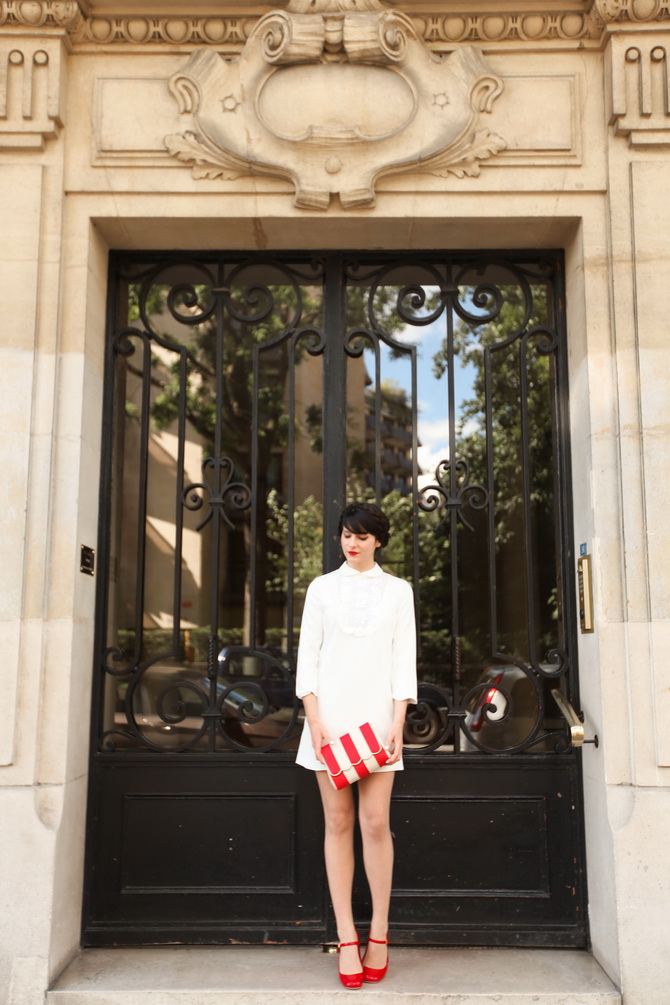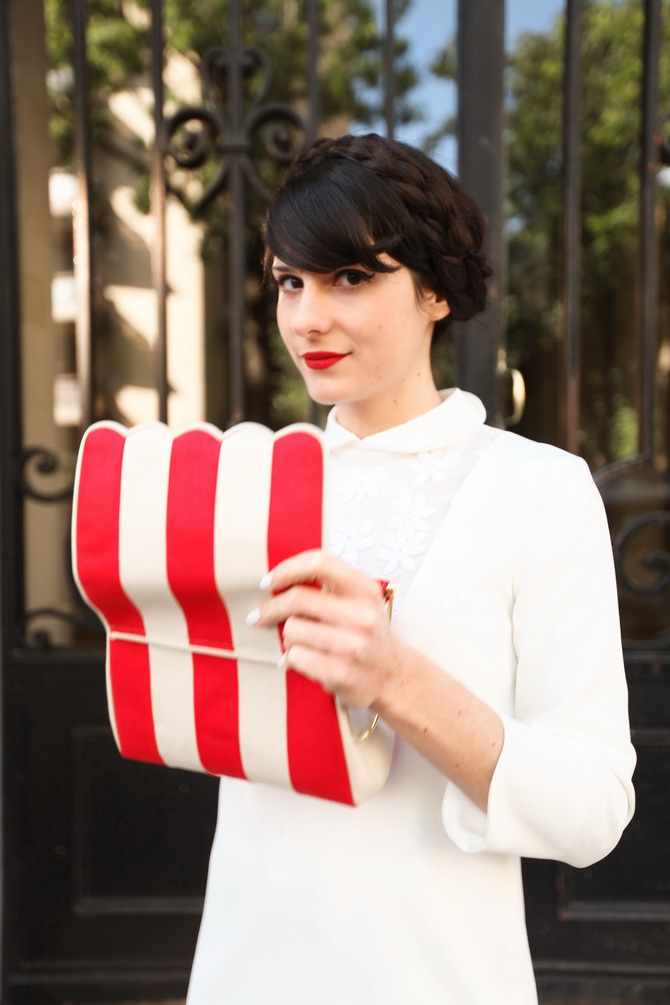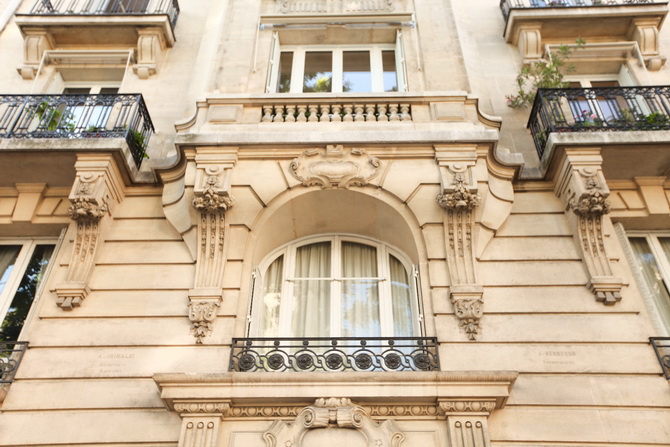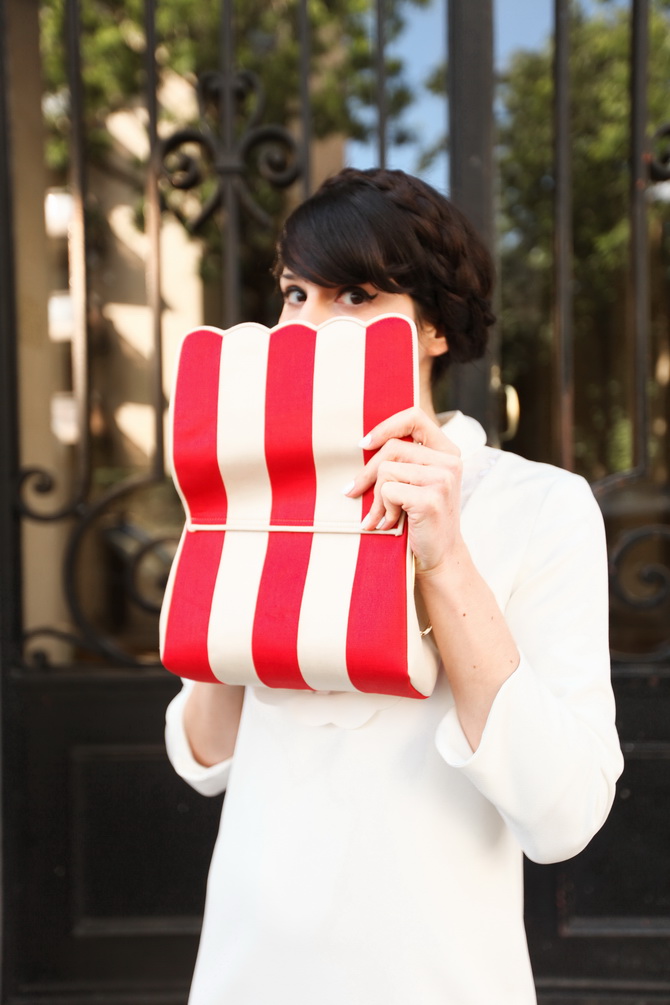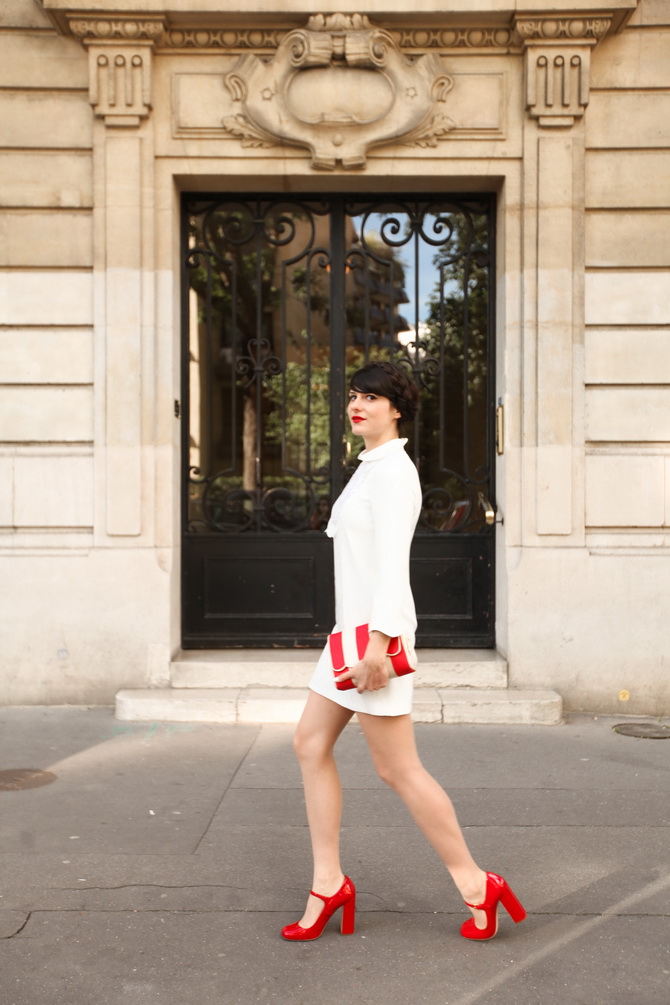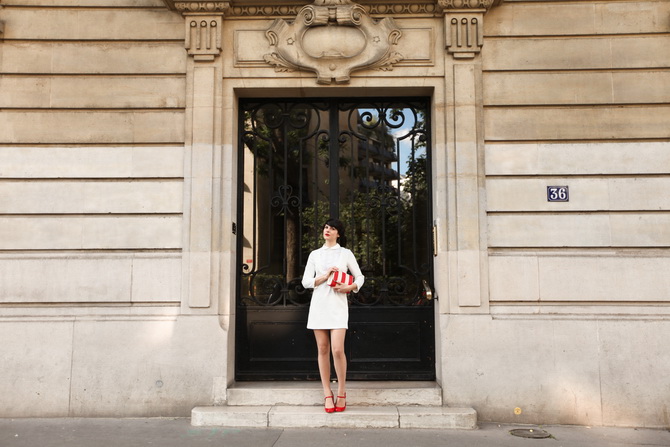 -
Robe / Dress: Dahlia
Sac / Bag : Charlotte Olympia via Avenue K
Chaussures / Shoes : miu miu via Vestiaire Collective
Rouge à lèvres : The Cherry Blossom Girl x Galeries Lafayette
-
-
-
-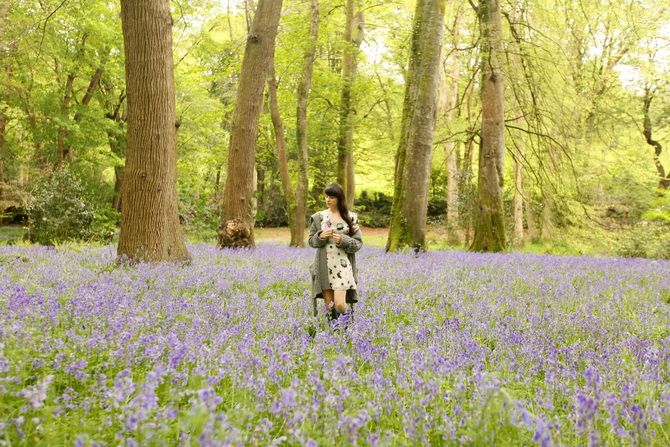 -
-
C'était la pleine saison des "bluebells" ( Jacynthes ) lors de mon séjour en Cornouailles.
Les sous bois se retrouvaient couverts de ces jolies fleurs, c'était tellement bucolique. Un vrai décor de contes de fée !
La majorité des photos ont été prises au jardin de Tregreham ( qu'ils ont spécifiquement surnommé la "Bluebells valley ), et à Lanhydrock.
-
-
♫ ♪  Cliff Richard – Summer Holiday
-
-
I was right in the middle of the bluebells season during my stay in Cornwall.
The undergrowth were covered with these pretty flowers, it was so bucolic. Just like in a fairytale!
Most of the photos were taken at the Tregreham garden ( with a place specifically called "bluebells valley ) but also at Lanhydrock gardens. 
-
-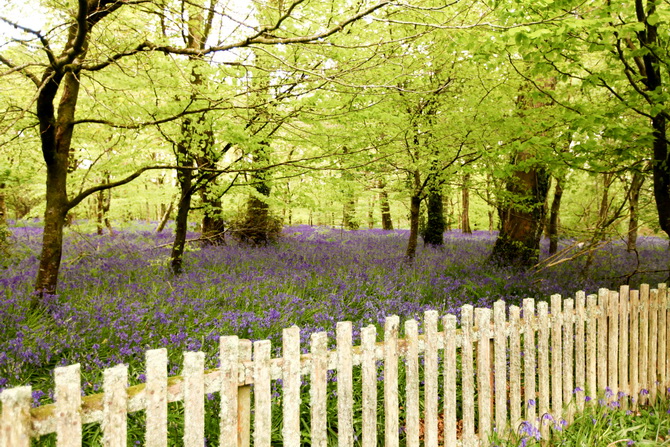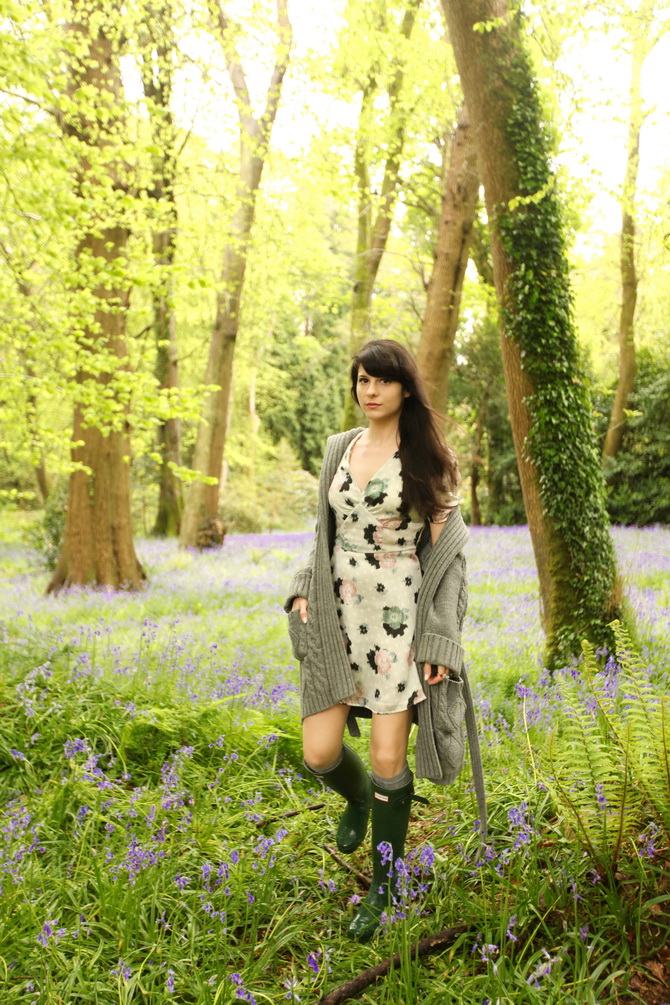 Robe / Dress : Topshop - - Bottes / Boots : Hunter
-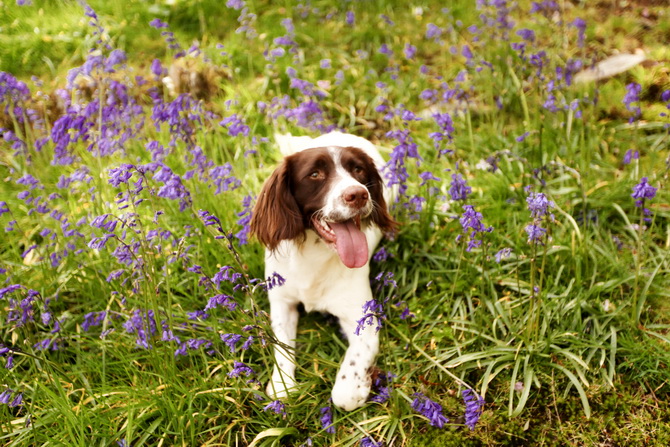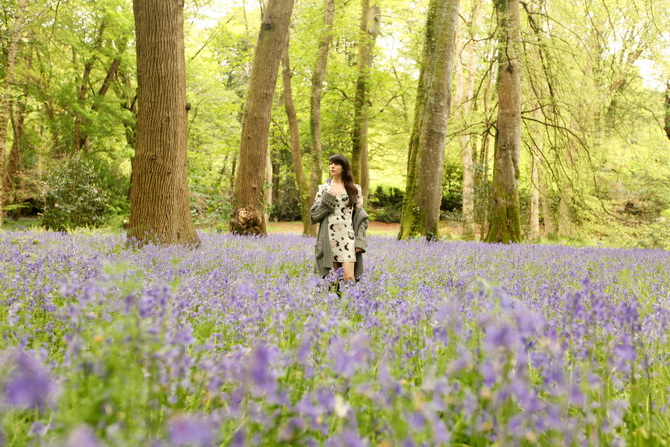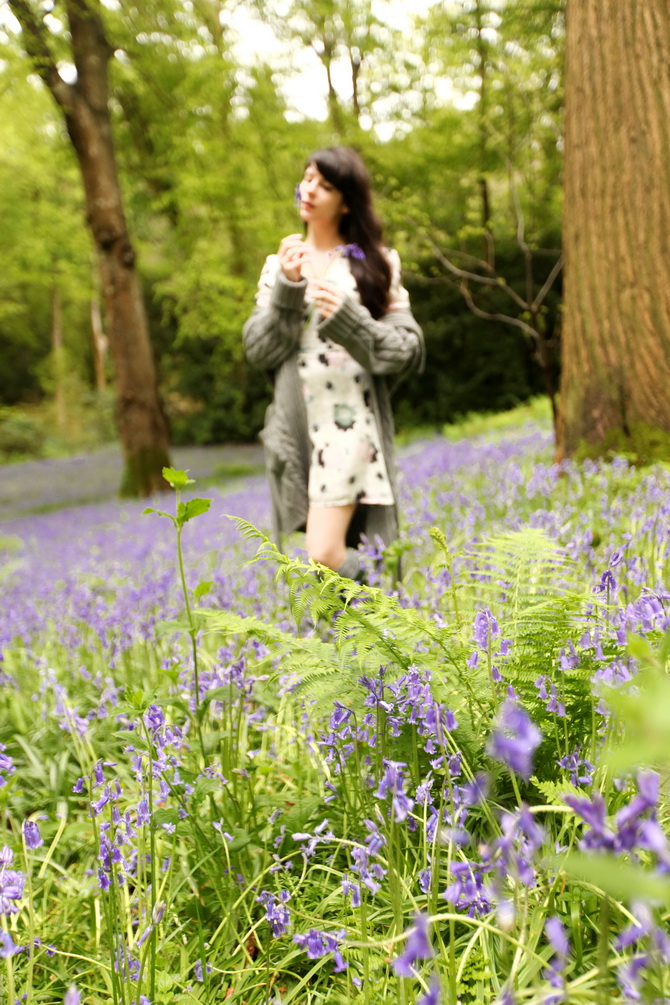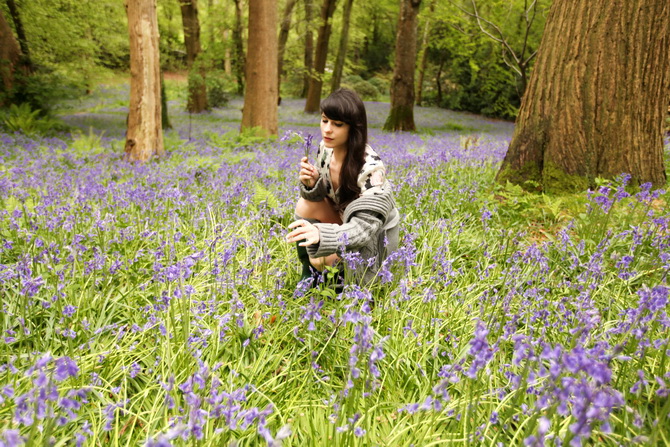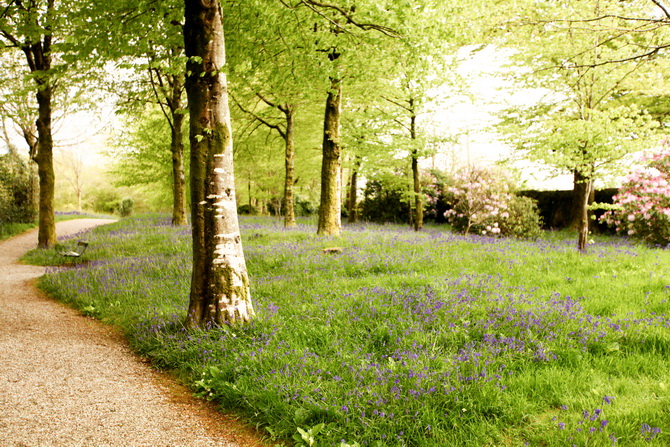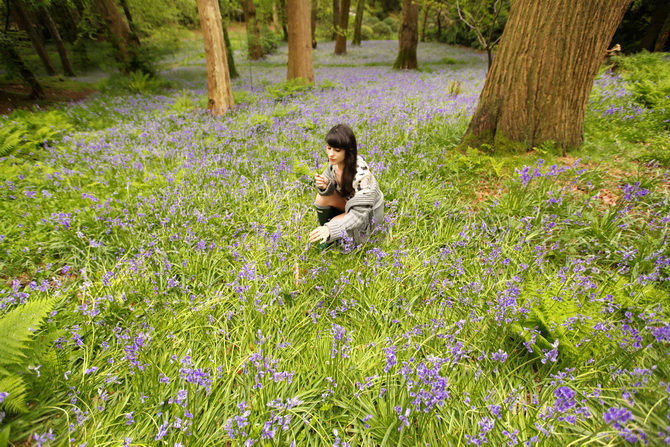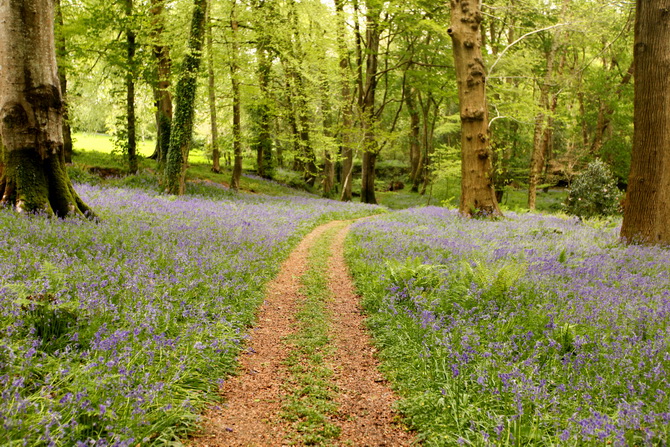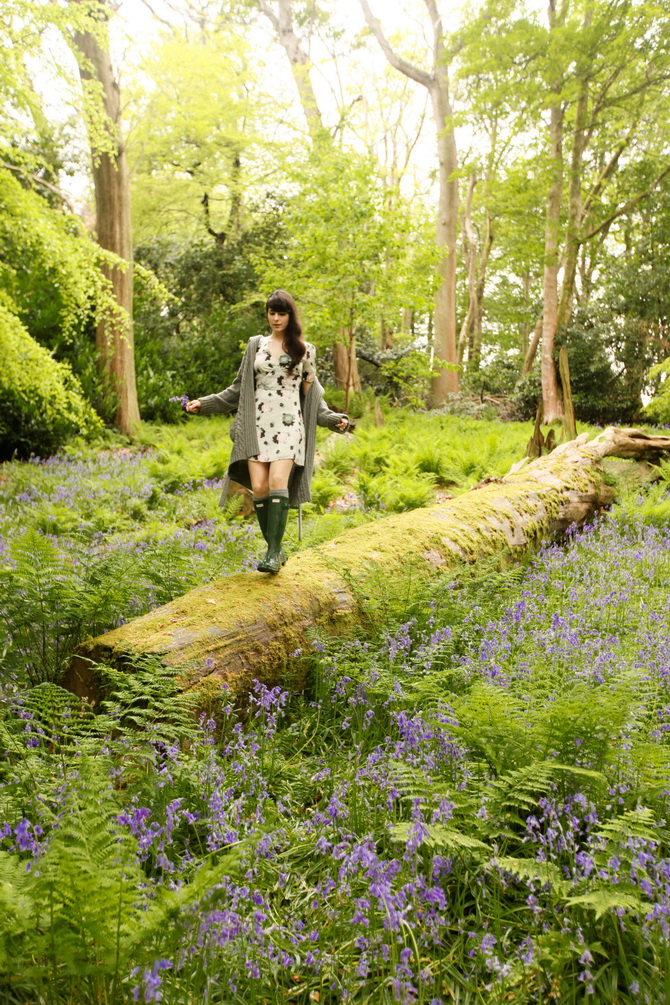 Robe / Dress : Topshop - - Bottes / Boots : Hunter
-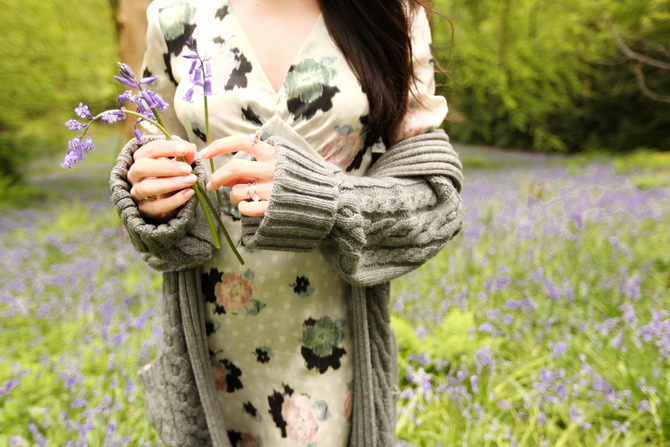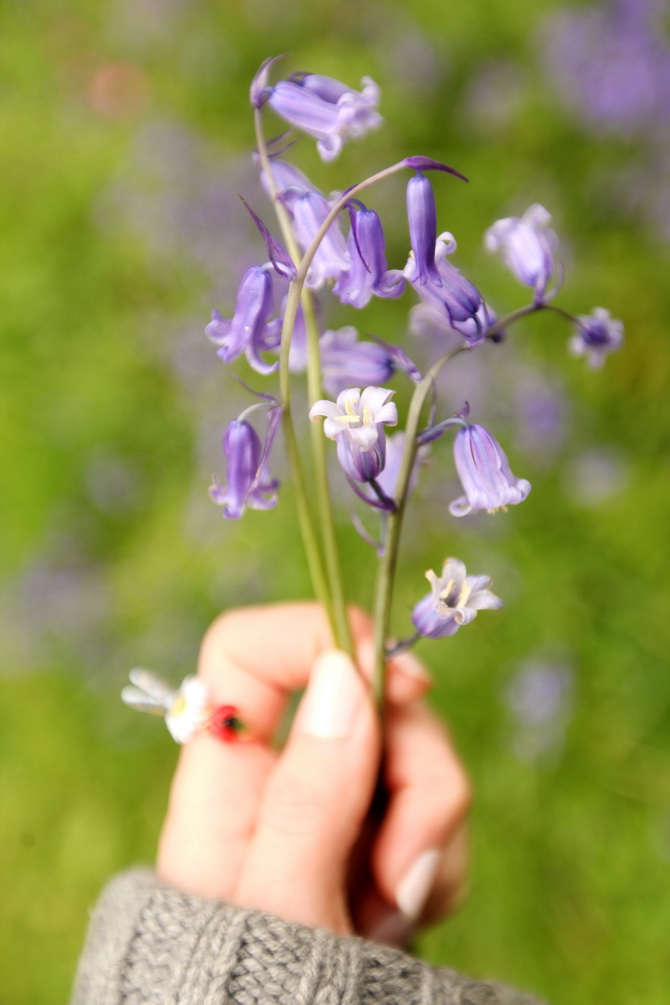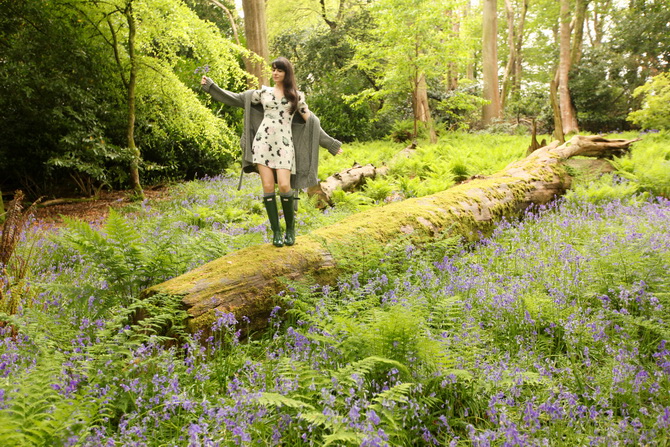 -
Robe / Dress : Topshop
Gilet / Knitwear : Vintage
Bottes / Boots : Hunter
-
-
-
-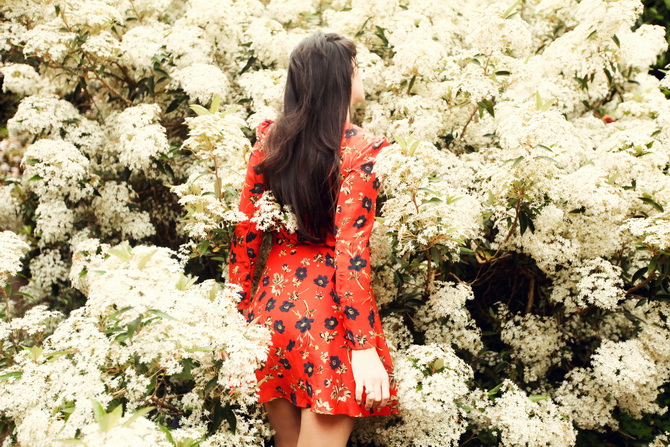 -
-
Quelques photos d'un séjour passé en Cornouaille, où j'ai principalement visité des jardins.
Avec le climat très spécial de la région ( jamais trop froid ni trop chaud, qui  alterne soleil et averses ) les plantes se retrouvent deux fois plus grandes que partout ailleurs.
Ce qui donne l'occasion de voir des arbres de tailles démesurées et des buissons massifs ( tellement photogéniques lorsqu'ils sont fleuris ! ).
Comme c'était la saison, surtout des photos de rhododendrons et de camélias, mais aussi les fameuses "bluebells" et un certain Jardin Secret dont je vous parlerais dans mes prochains articles.
-
-
-
-
A few shots taken during my stay in Cornwall, where I visited some gardens for the most part.
With its very special climate ( never too cold or too hot, with both sun and rain ) the plants grow much bigger than anywhere else.
The opportunity to see some massive trees, and some super photogenic bushes full of blooms !
As it was in season, mostly Camelia and Rhododendron, but also pretty bluebells and a certain Secret Garden that I talk about very soon !
-
-