-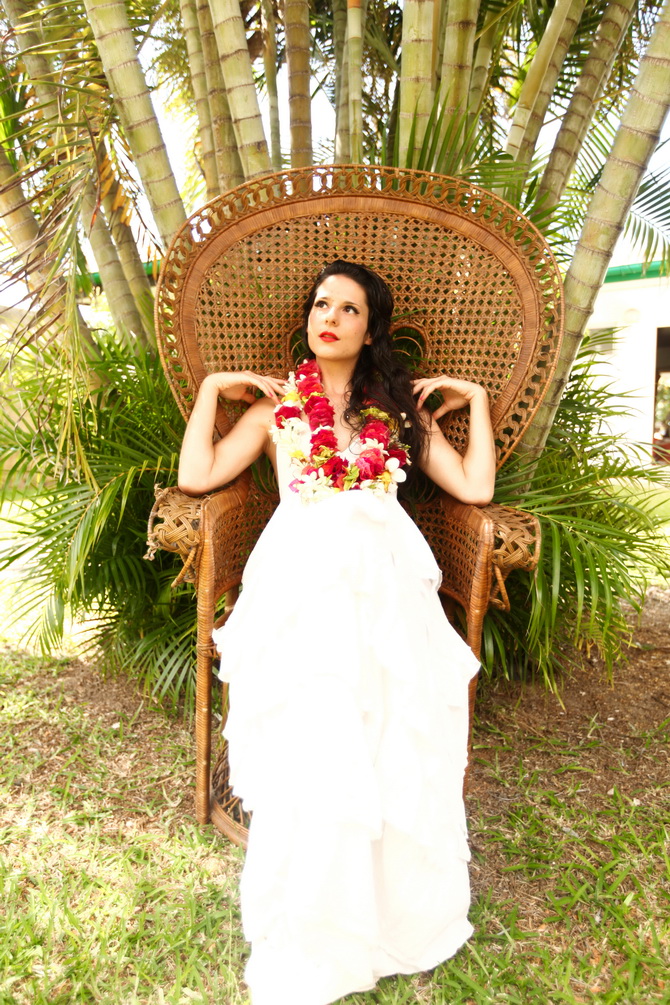 -
-
Pour ceux qui connaissent le film Emmanuelle, vous aurez sans doute saisi le clin d'œil dès la première photo ! ( Et non, pas de nudité ! )
J'ai toujours rêvé d'avoir un de ces immenses sièges en rotin chez moi. Ils ont une telle prestance et débordent d'exotisme.
Lorsque je séjournais à Moorea, il y en avait un très beau dans la maison qu'on louait.
Depuis que je suis rentrée en France, j'en cherche un similaire mais mes recherches n'ont pas été très concluante.
Je continuerais à chercher !
-
-
-
-
For those who know the movie Emmanuelle, you probably got the hint from the very first photo. ( And no, no naked bodies ! )
I always dreamed of having one of these big chairs at home. They look so classy and exotic !
One of the most beautiful one was sitting in the house we rented in Moorea, and since I came back to France, I've been on the lookout to find my own.
My searches didn't end in anything satisfying, but I will keep an eye out !
-
-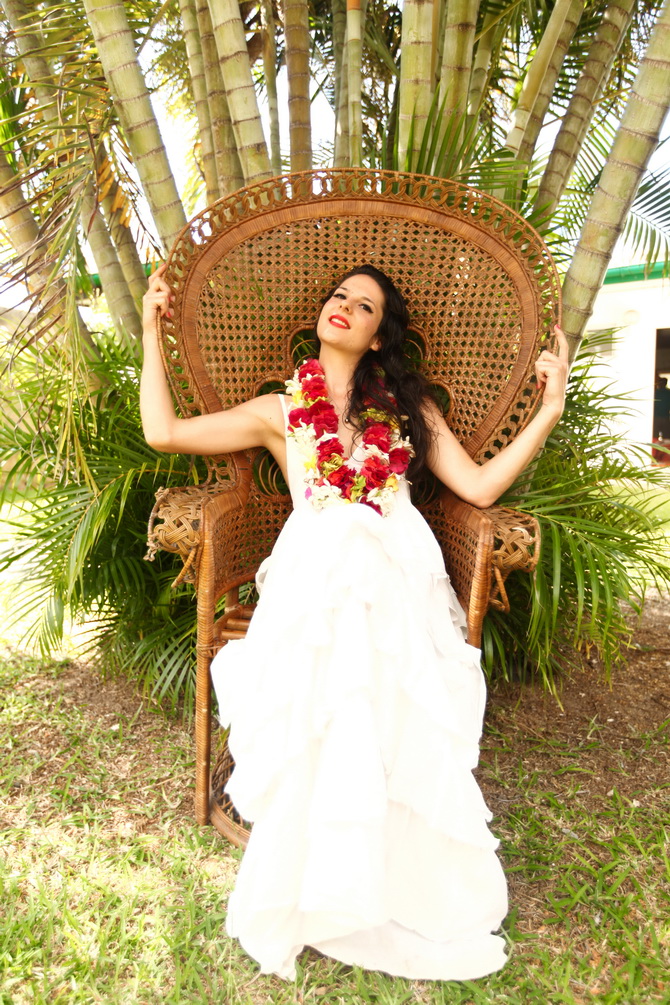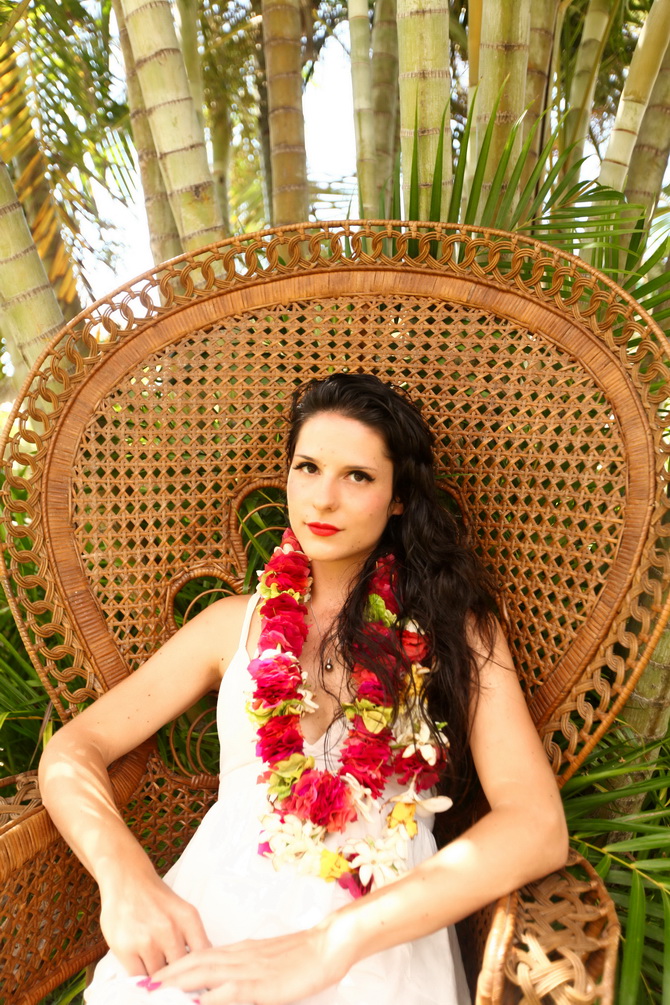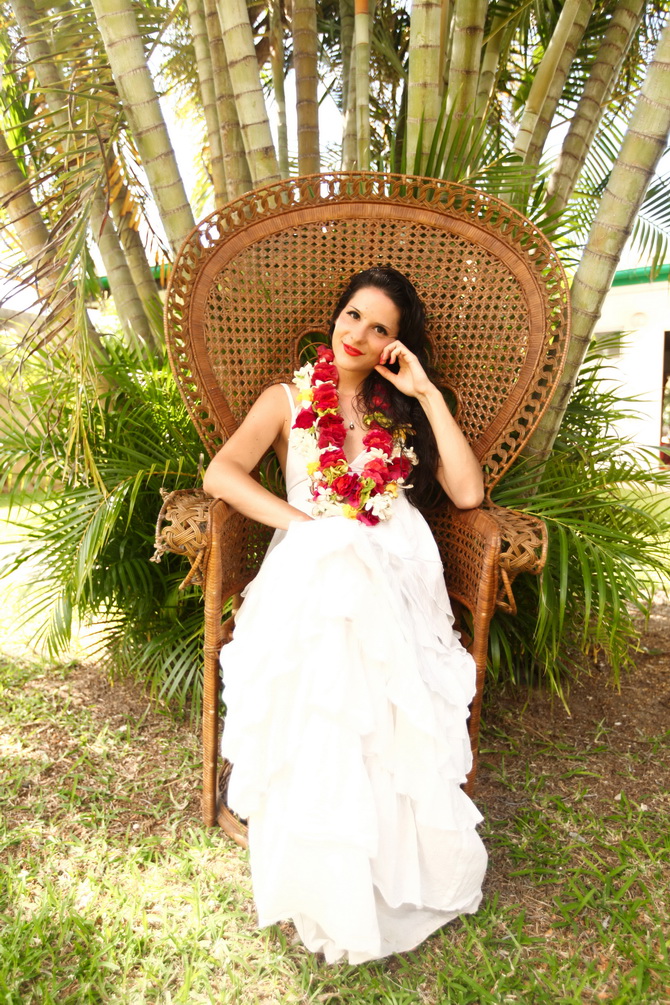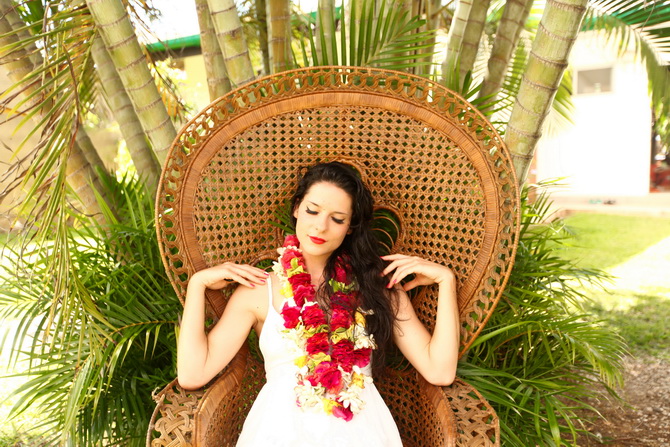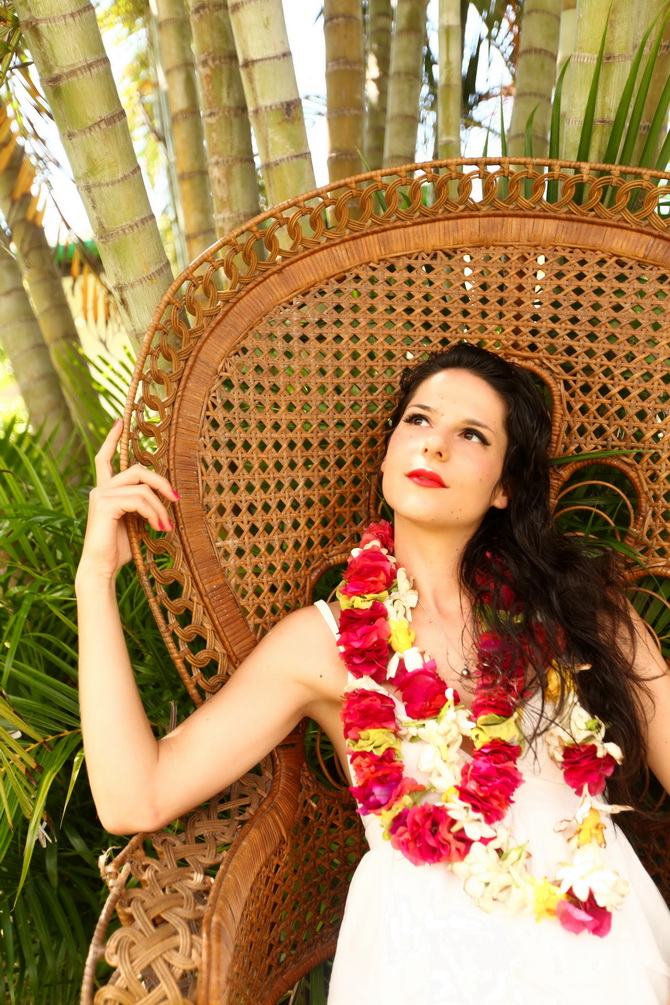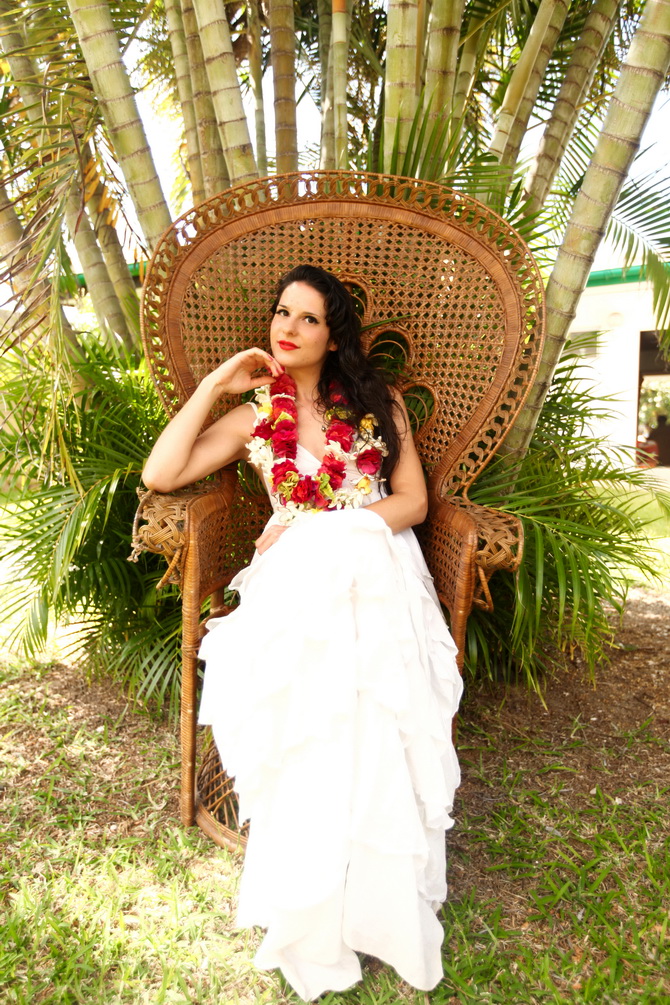 -
-
Robe / Dress : H&M
Rouge à lèvre : Guerlain Rouge G l'Extrait " M25 Colère "
-
-
-
-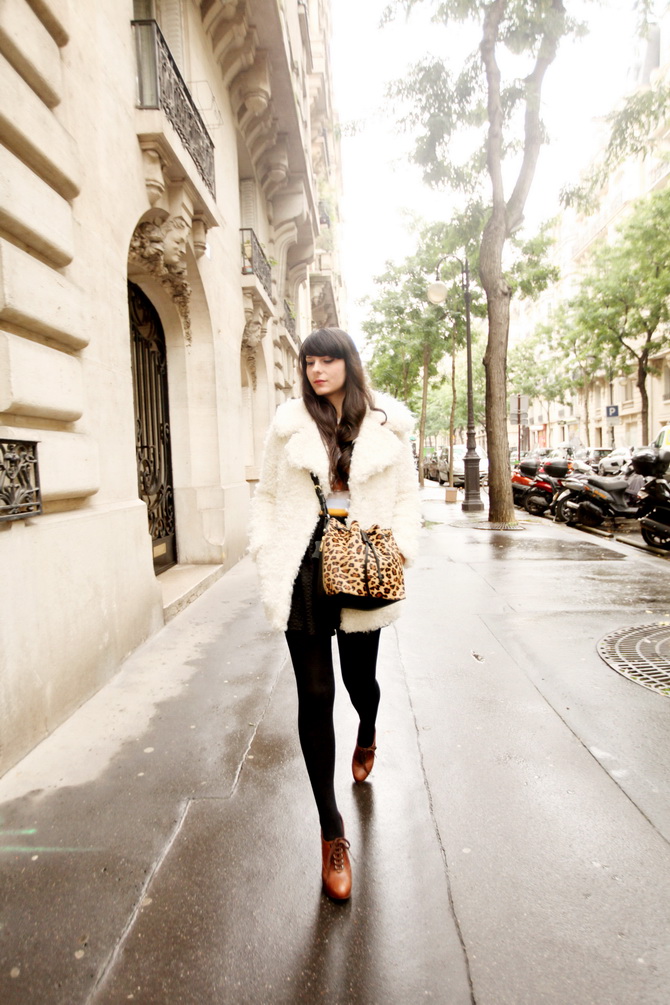 -
-
Je vous avais présenté mon sac " tendre rockeur " de la nouvelle collection de maroquinerie André avec un total look rose, le voici donc porté avec une tout autre tenue !
Un ensemble un peu plus automnal et première sortie de mon manteau ASOS, pour lequel j'ai ressorti mes précieuses Chloé qui vont si bien avec cette saison, et avec l'imprimé léopard !
La petite pochette " La fine incruste " en cuir noir me suis également partout, idéale pour ranger clefs, monnaie et maquillage.
-
-
♫ ♪ The Marketts – Out of limits
-
-
I introduced you to my new bag from André leather collection with a pink look, here it is again with a totally different outfit.
Something more wintery and first time wearing my ASOS coat, that goes so well with my favorite Chloé heels, taken out of the closet especially for the occasion.
The little black leather pouch also follows me everywhere, perfect for carrying my keys, coins and make up.
-
-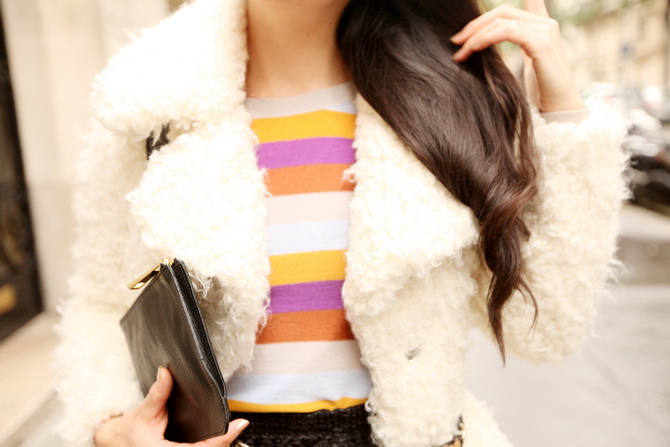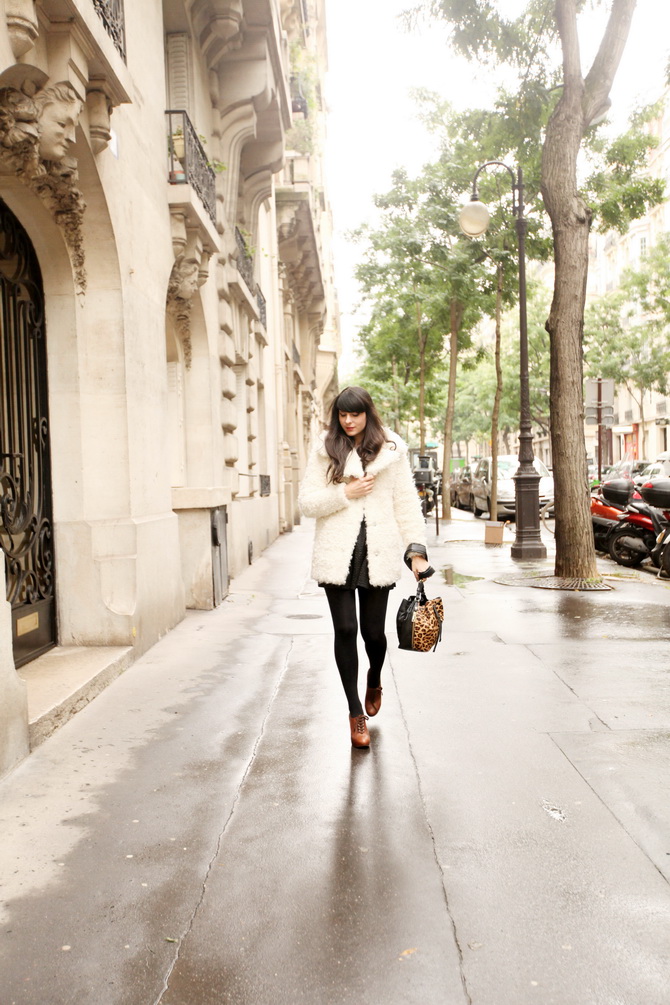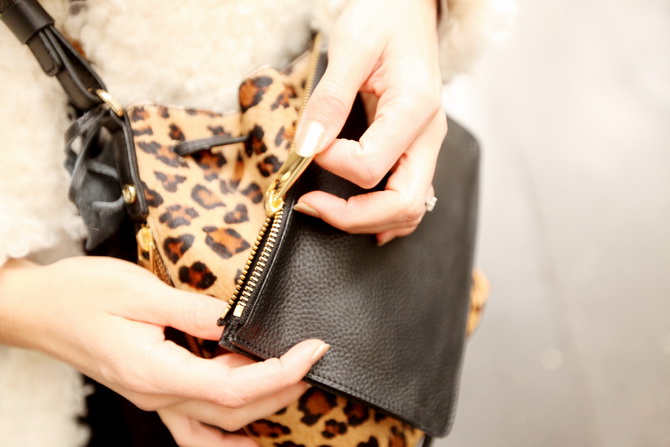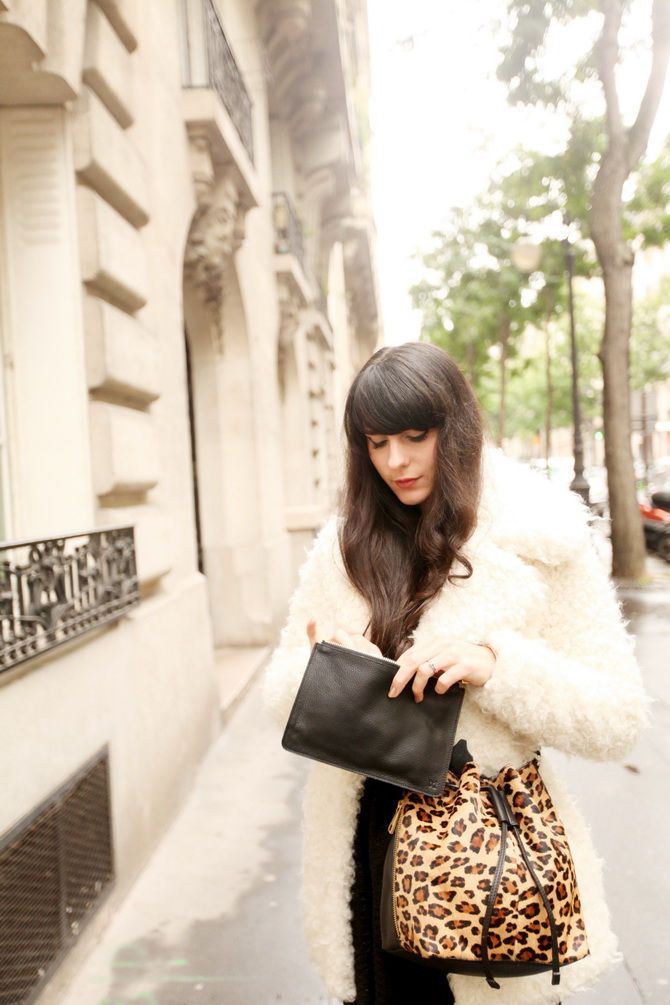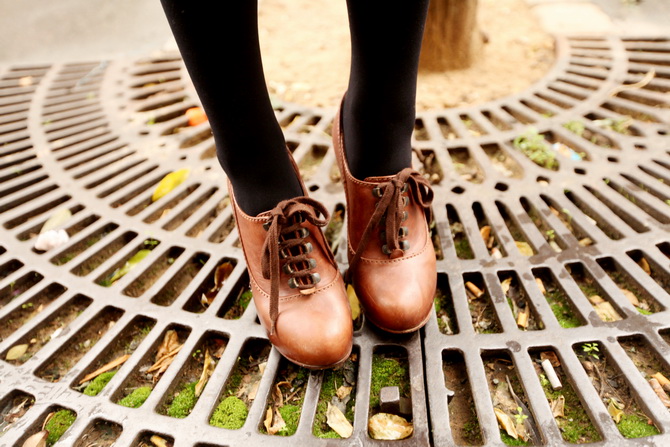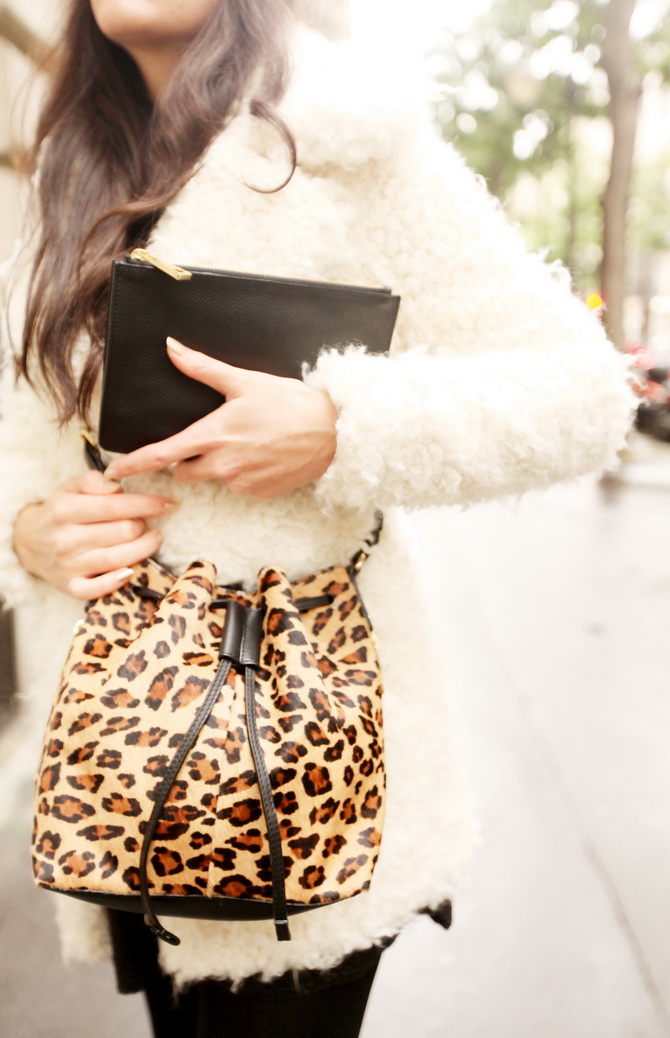 -
-
Sac / Bag : " Tendre Rockeur " André
Pochette / Pouch : " La fine incruste " André
Manteau / Coat : ASOS
Pull / Jumper : Sonia by Sonia Rykiel
Jupe / Skirt : Maje
Chaussures / Shoes : Chloé
-
-
-
-
-
-
Petite parenthèse sucrée pendant cette semaine Halloweenesque à l'occasion d'une collaboration avec André pour qui j'ai eu le plaisir de réaliser deux shootings.
Connue pour ses chaussures, la marque vient de lancer sa ligne de maroquinerie. Assez logique quand on est un pro du cuir ! La collection met d'ailleurs en valeur la noblesse et la qualité de cette matière.
Parmi la multitude de modèles tous branchés et dans l'air du temps, j'ai choisi le sac "le tendre rockeur".
En plus de sa jolie forme, je ne pouvais par résister au léopard que j'adore décliner sur beaucoup de mes accessoires ( sacs, ballerines, ceintures … ) Et pour ranger mes effets personnels avec soins, une pochette noire assortie.
Pour cette première séance, j'ai voulu interagir avec l'imprimé léopard de manière différente de ce à quoi on est habitué.
Et pourquoi pas avec un total look rose bonbon pour une tenue qui ne soit ni vintage ni rock pour changer ? Une excellente occasion pour moi de porter mon manteau shamallow Carven !-
-
-
-
-
Sac / bag "Le tendre rockeur" : André
Pochette / pouch "La fine incruste" : André
Pantalon / Trousers : Orla Kiely
Pull / Jumper : BZR
Manteau / Coat : Carven
-
-
-