-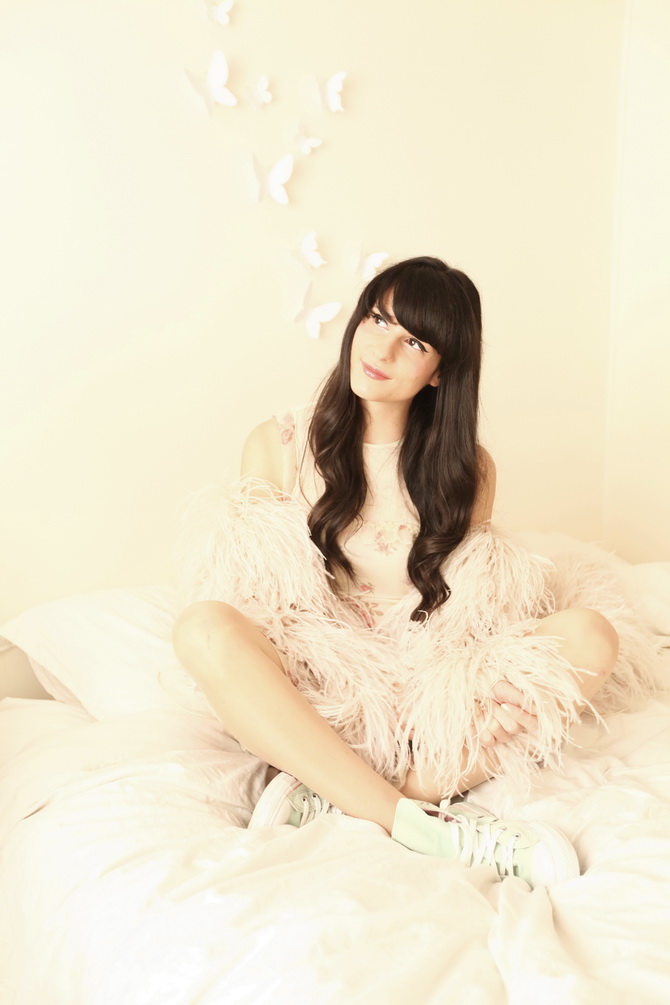 -
-
♫ ♪ Swan Lake, Op. 20, Scène: Moderato
-
-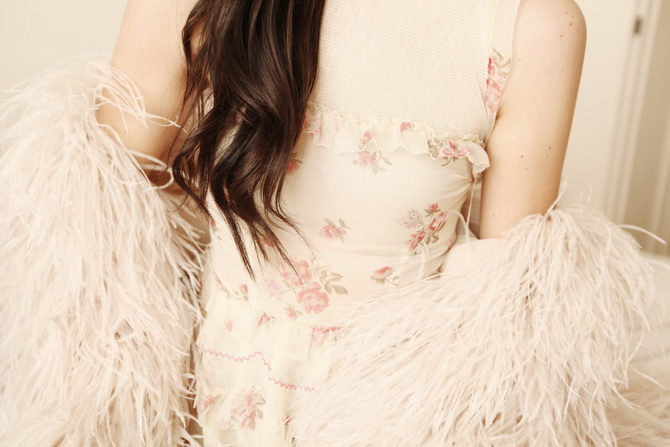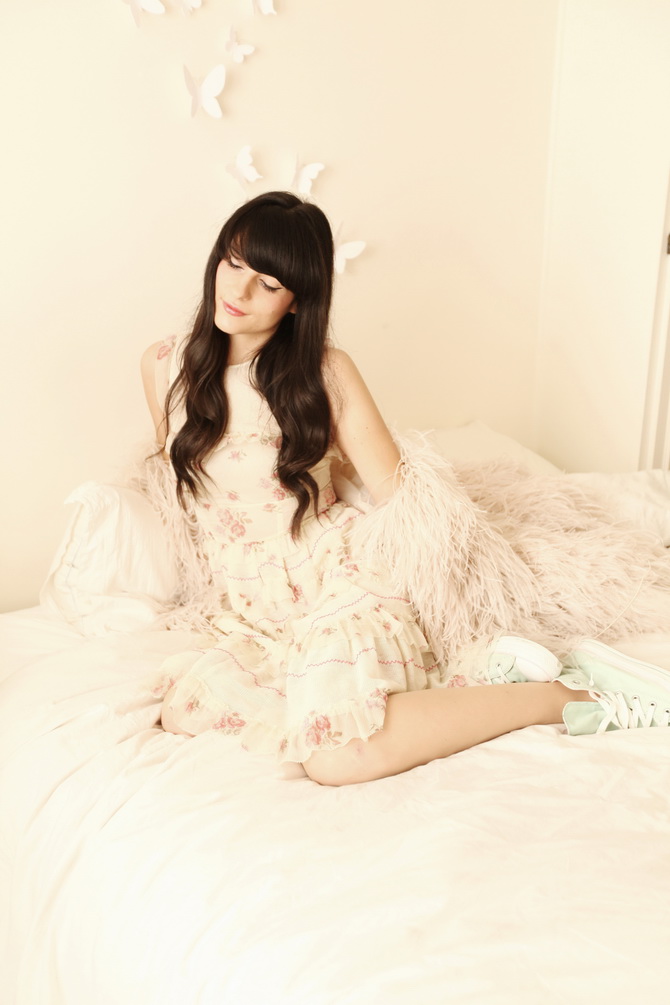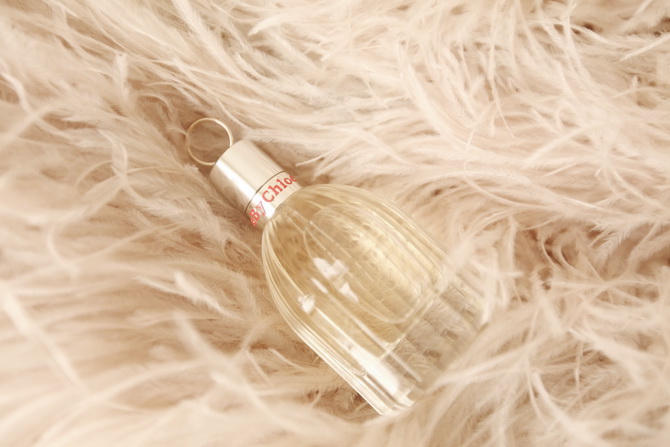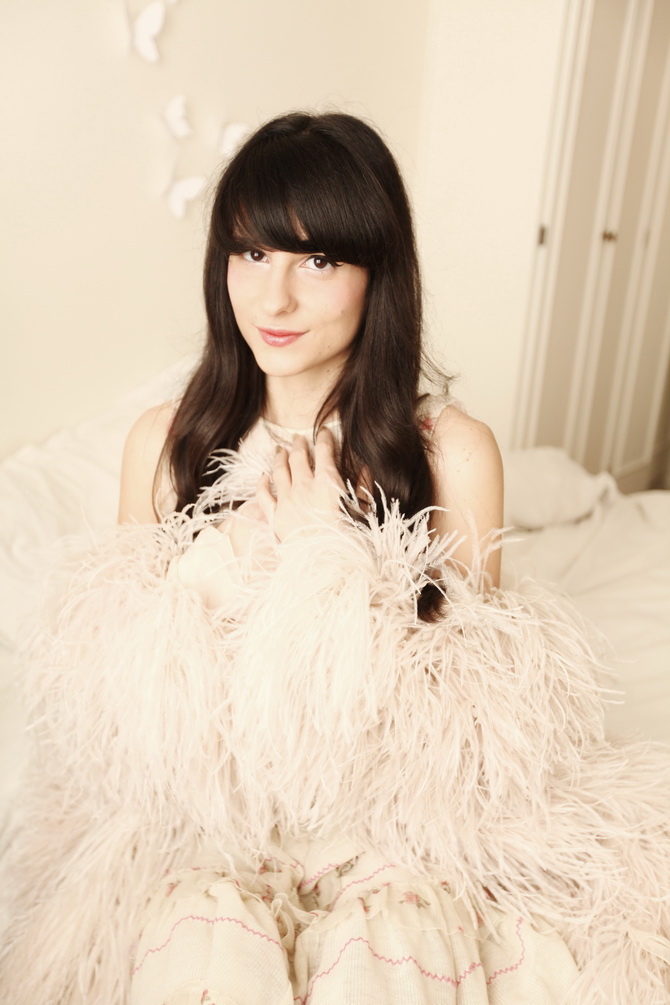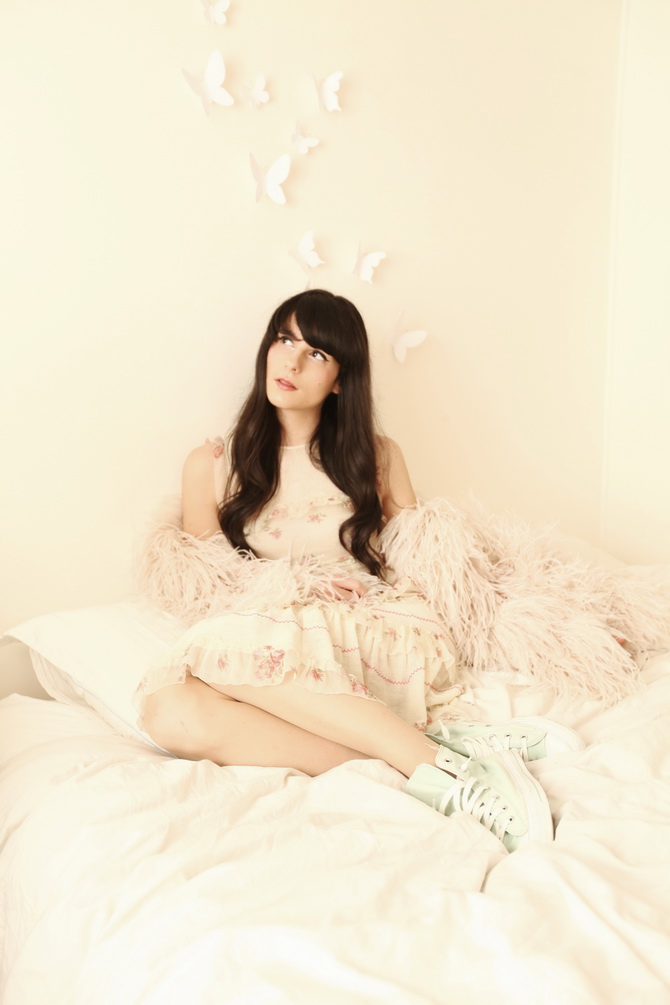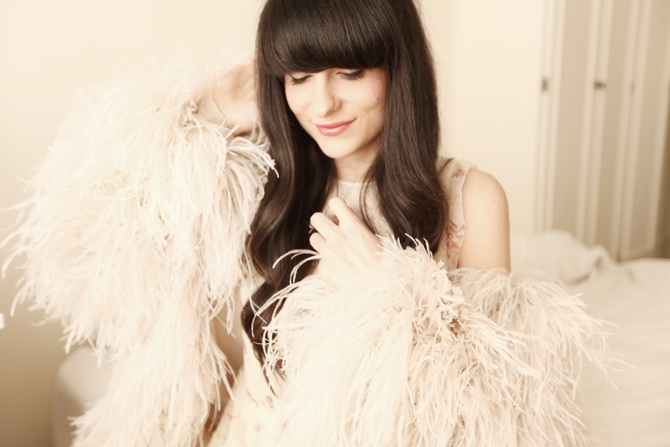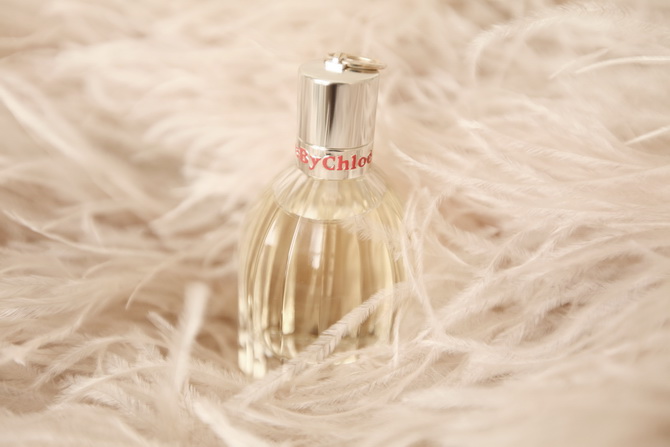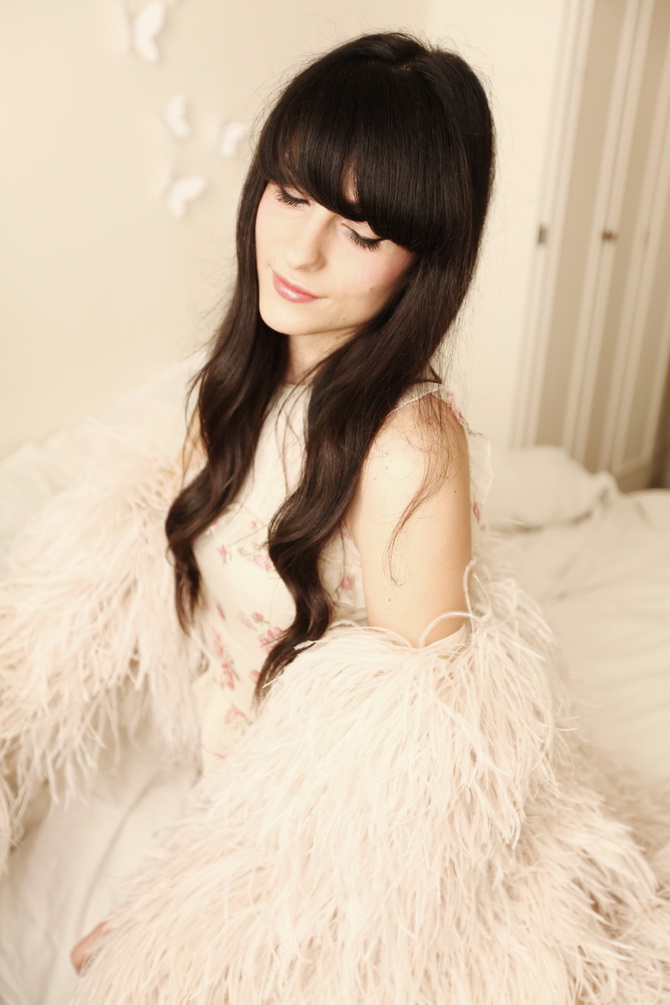 -
Robe / Dress : Red Valentino
Veste en plumes / Feathers jacket : Sonia Rykiel
Baskets / Trainers : Converse
-
-
-
La ligne jeune de Chloé, See by Chloé a récemment sorti son tout premier parfum.
Je me suis toujours senti en affinité avec l'esprit de cette maison, qui représente une féminité romantique et intemporelle.
L'équipe de See by Chloé m'a proposé une collaboration autour de ce nouveau parfum, et c'est la forme du flacon qui m'a inspirée.
Elle me fait penser à une cage à oiseau.
Quoi de mieux que de jolies plumes pour se mettre dans la peau d'un oiseau de paradis, qui se serait échappé de sa cage ?
-
-
See by Chloé, Chloé's younger line, just released their first fragance.
I've always love the Chloé spirit, for its romantic and timeless feminity.
The See by Chloé team asked me for a collaboration around this perfume, and I was mostly inspired by the shape of the bottle:
It reminds me of a bird cage.
So what's better than some feathers to transform myself into a bird of paradise, who escaped of its cage ?
-
-
-
-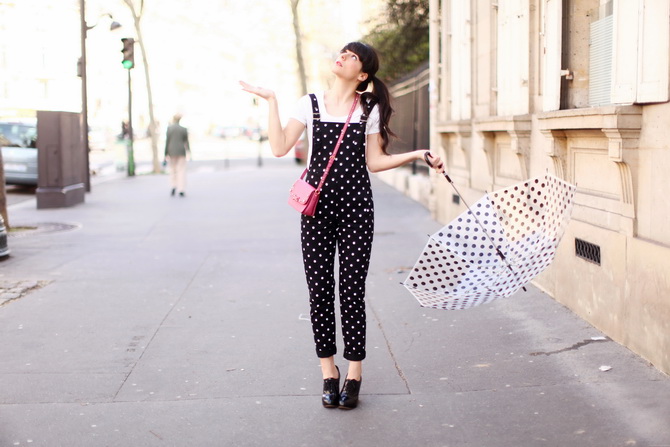 -
-
Et oui, toujours légèrement obsédée par les salopettes.
Imprimé plumetis pour celle ci.
Deux favoris réunis en une seule pièce … je ne pouvais donc pas résister :-p

Et pour une petite touche de couleur, mon sac miu miu strassé.
-
-
♫ ♪ Chet Baker Quartet – Polka Dots & Moonbeams
-
-
Still totally obsessed with dungarees !
And this one features the prettiest polkadots print.
Two of my favorite things in one single piece of clothing … I had to get it :-p
And to add a touch of color, my little pink Miu Miu bag.
-
-
-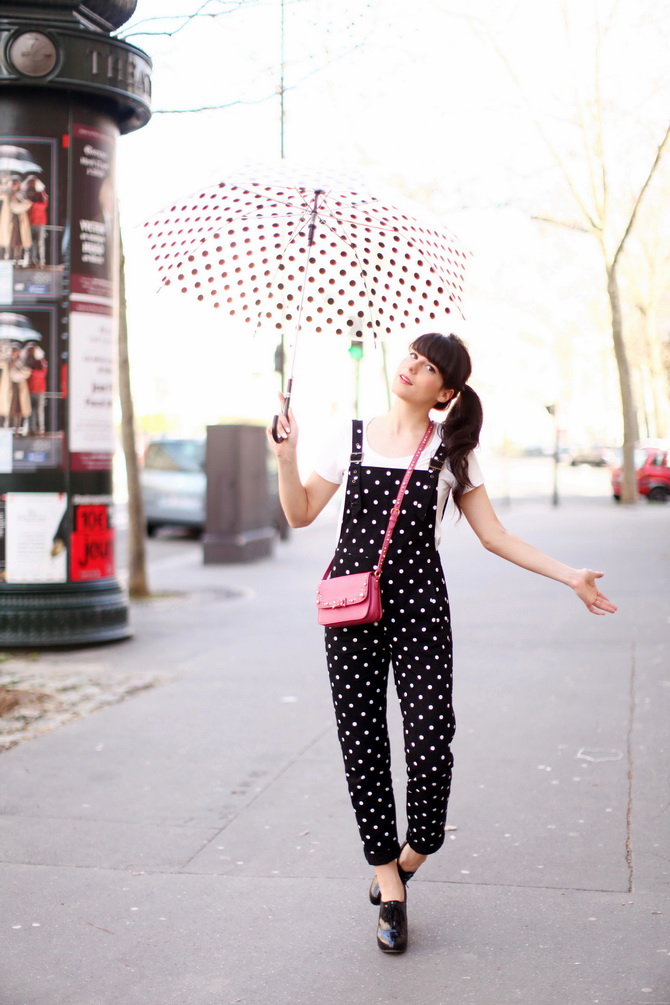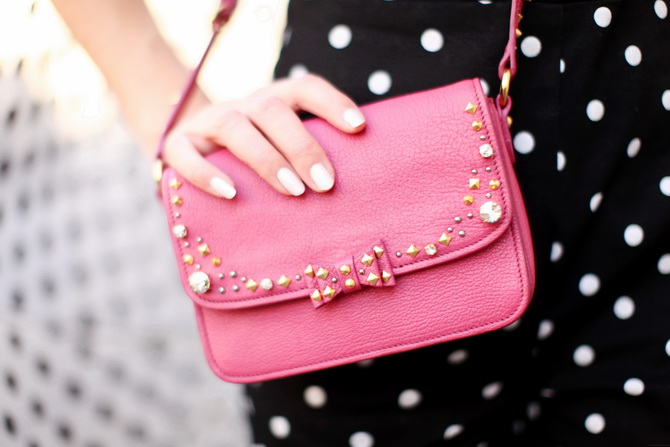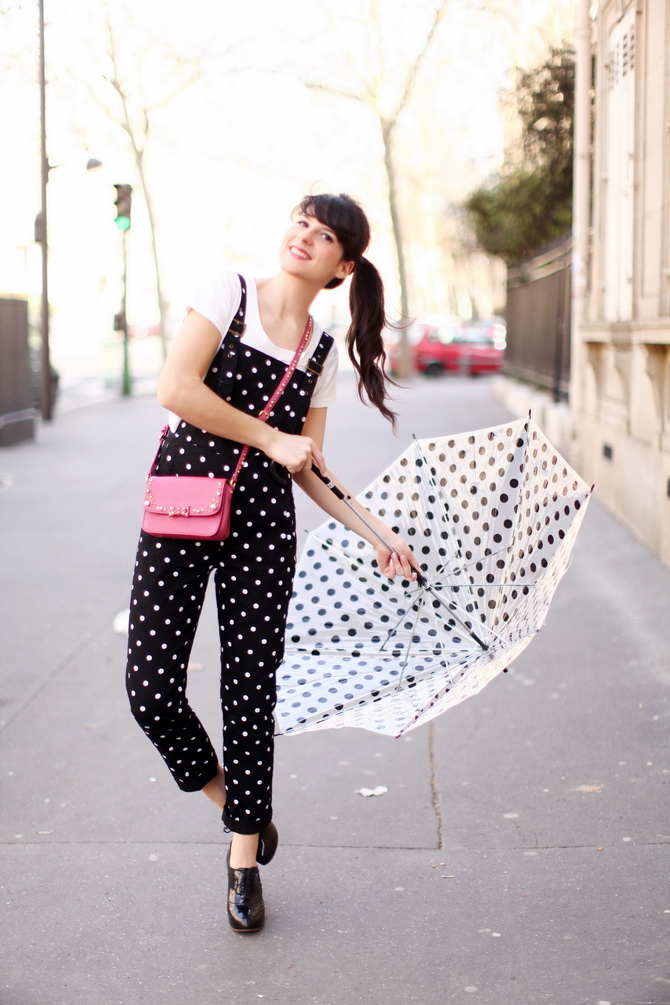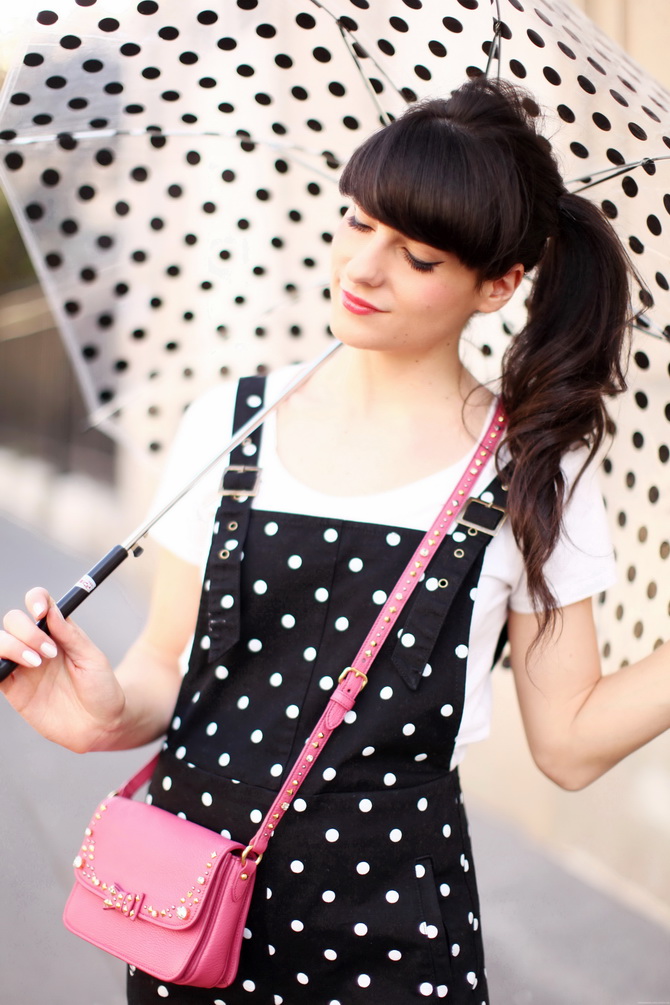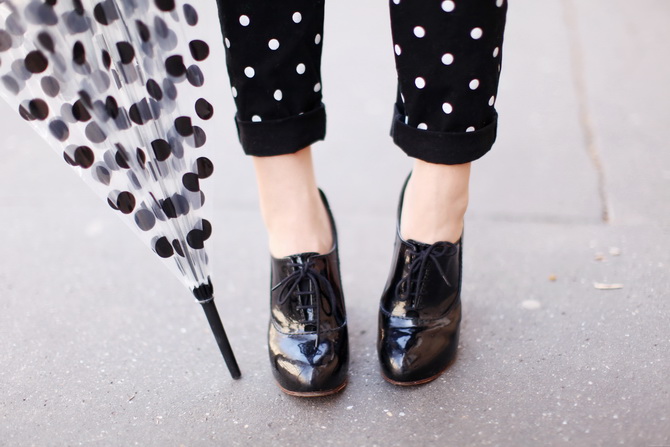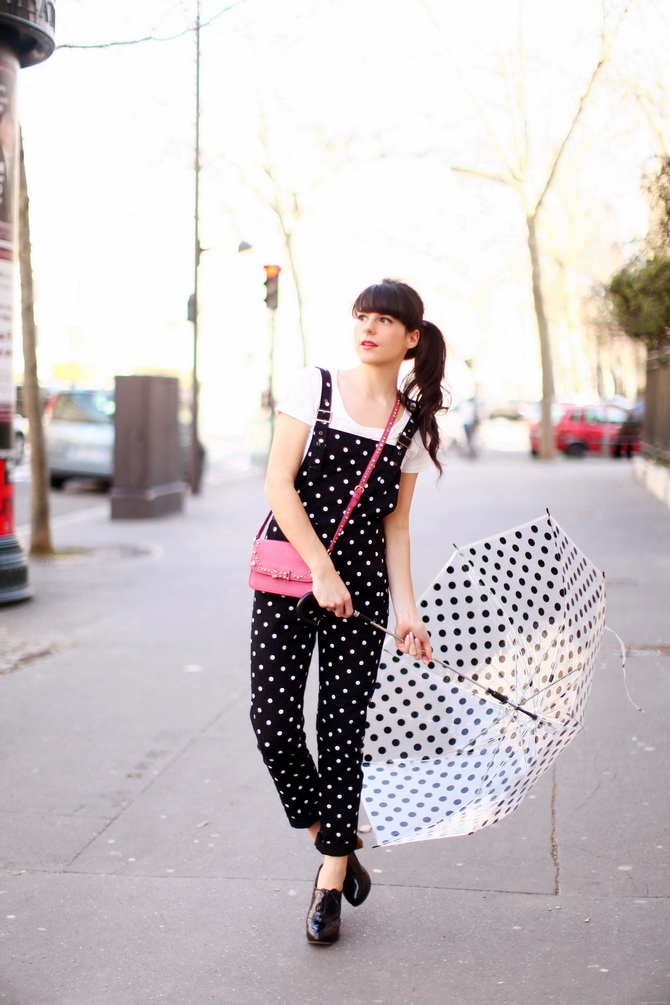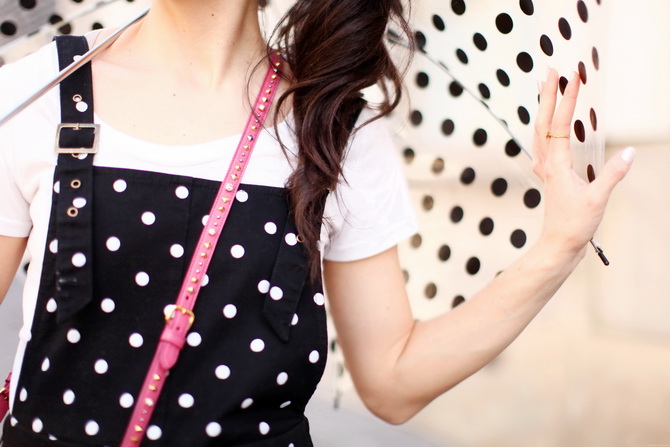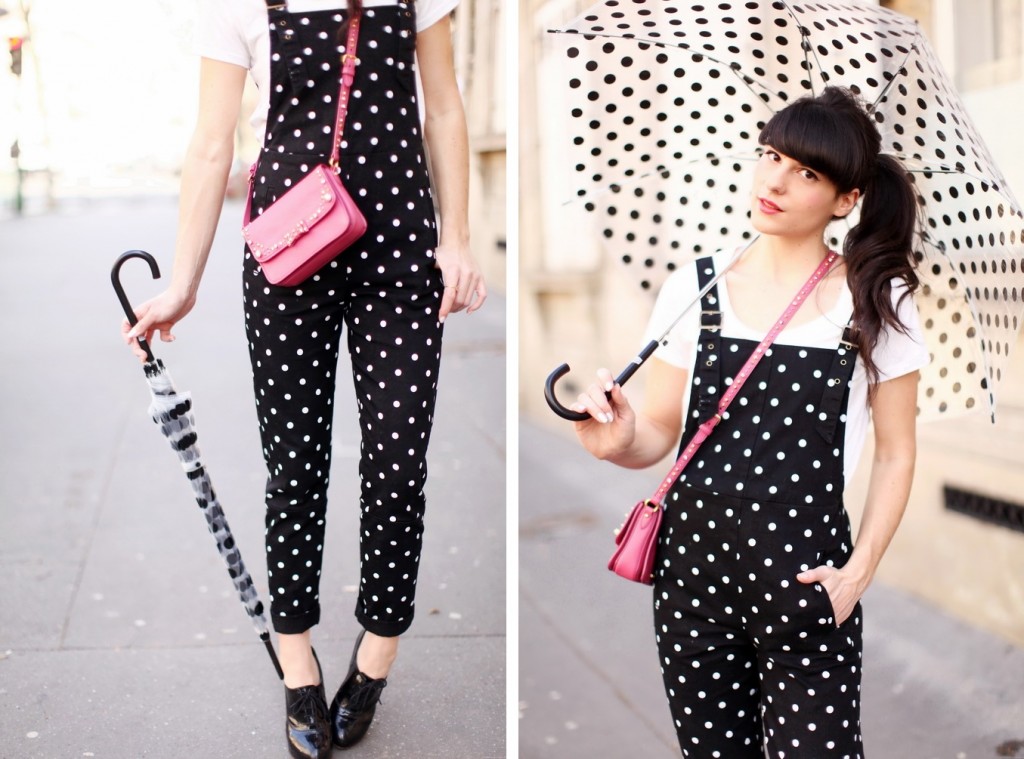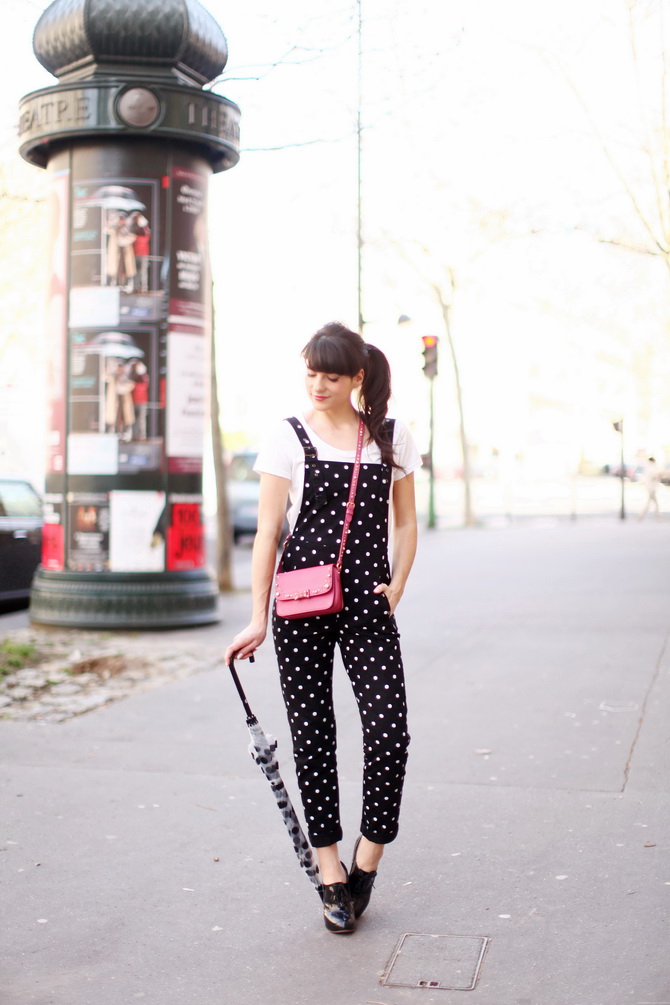 -
-
Salopette / Dungarees : ASOS
Sac / Bag : Miu Miu
Tshirt : MilkFed
Chaussures / Shoes : Chloé
Parapluie ramené du Japon / Umbrella bought in Japan
-
-
-
-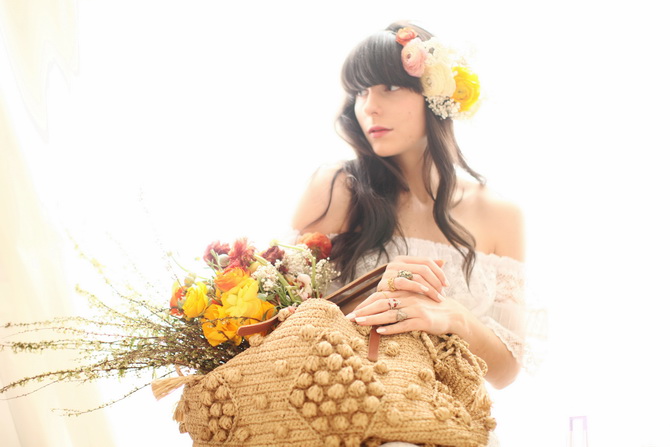 -
-
♫ ♪ Beach House – You Came To Me
-
-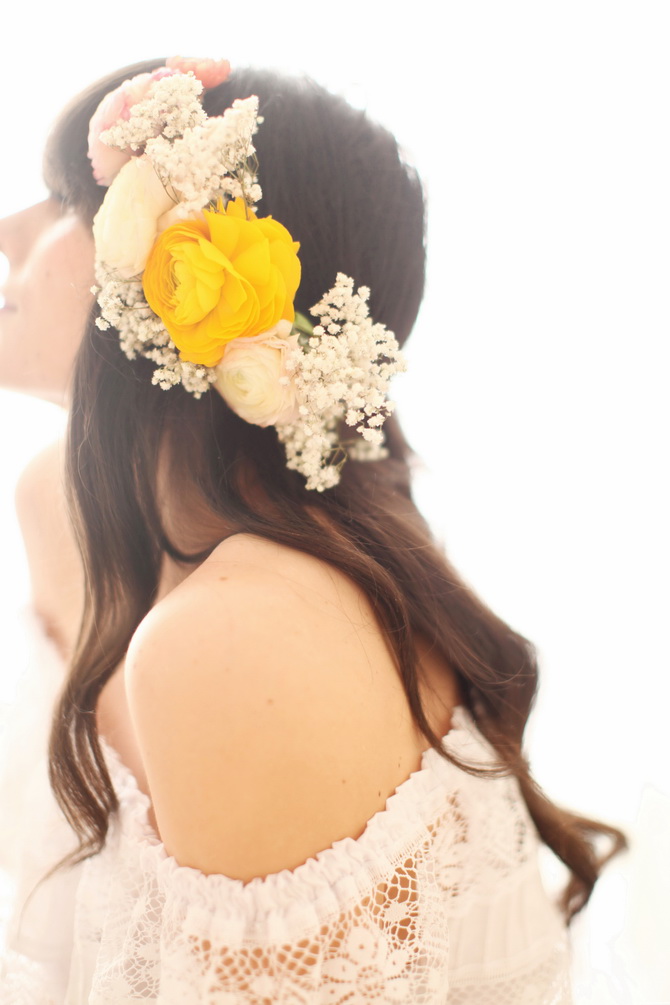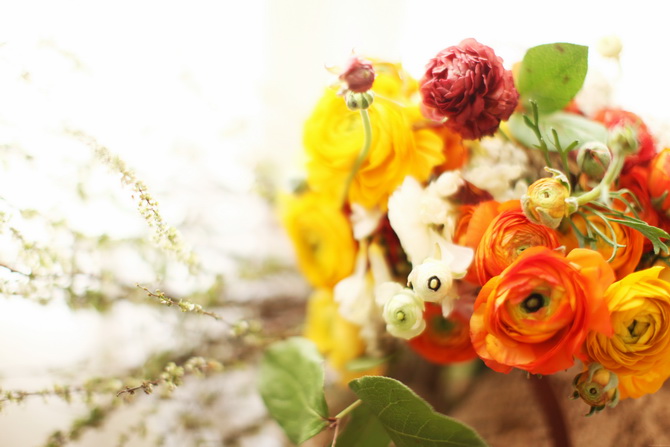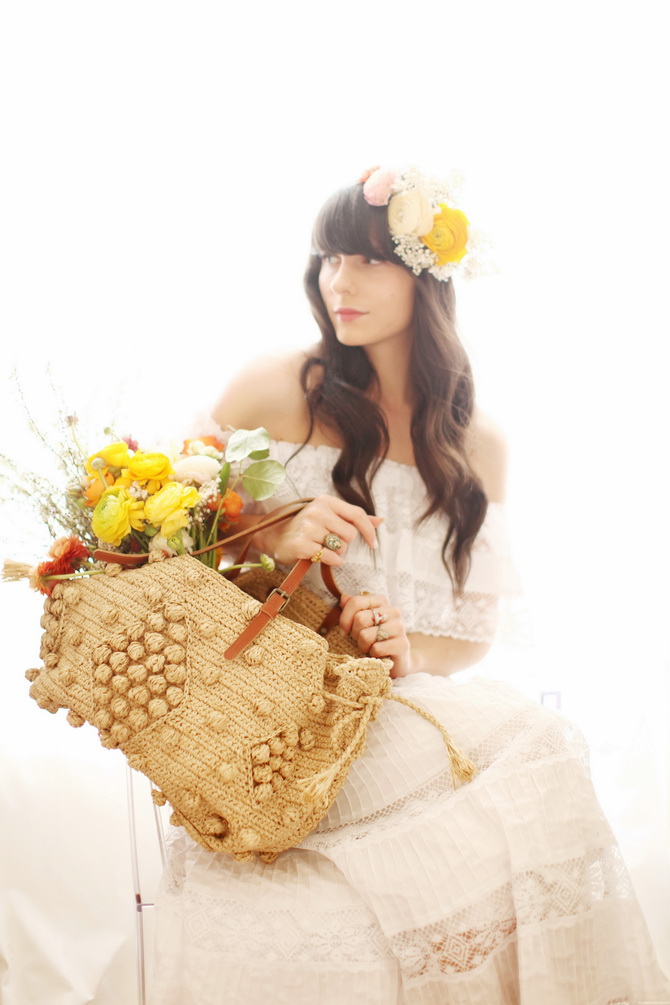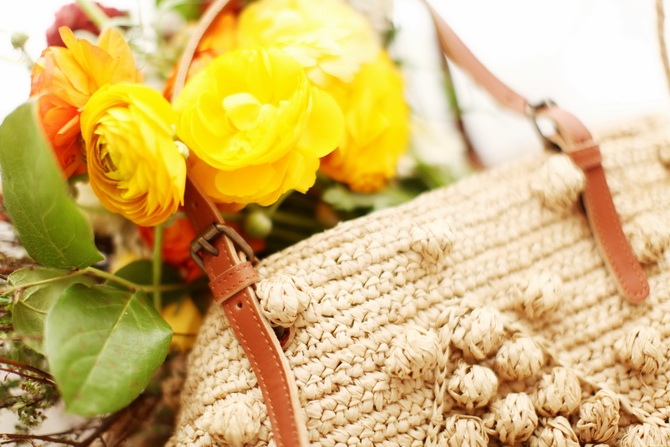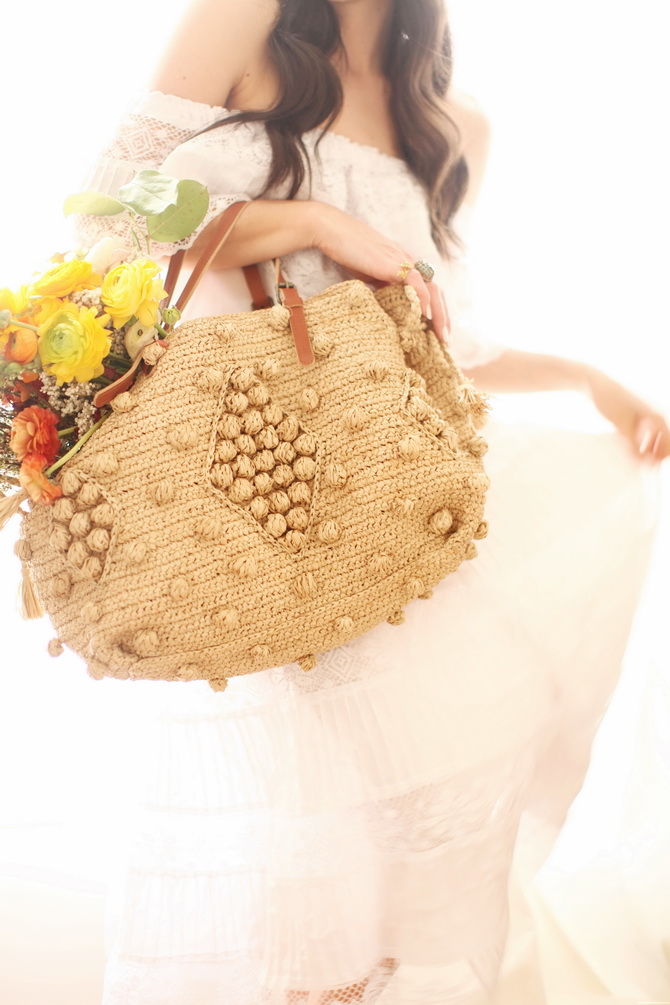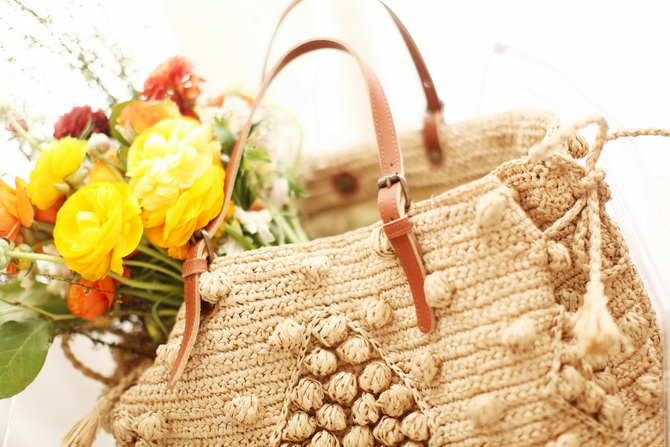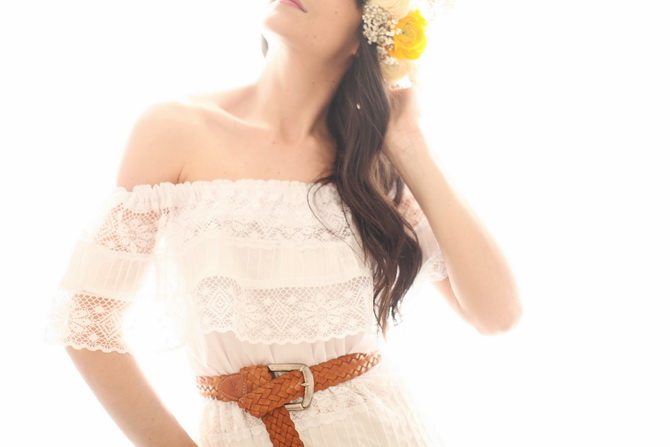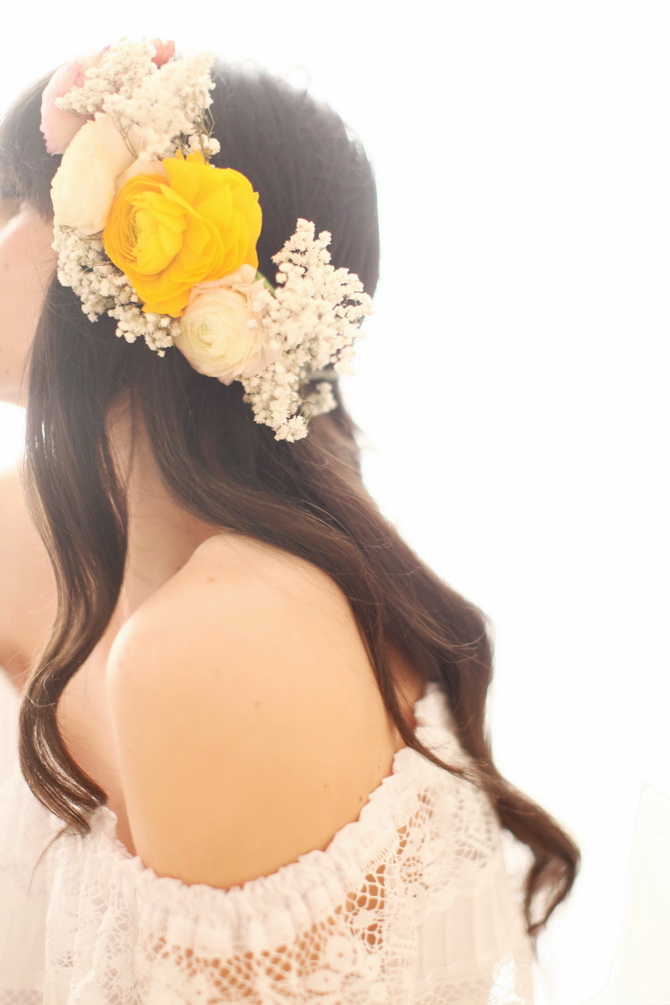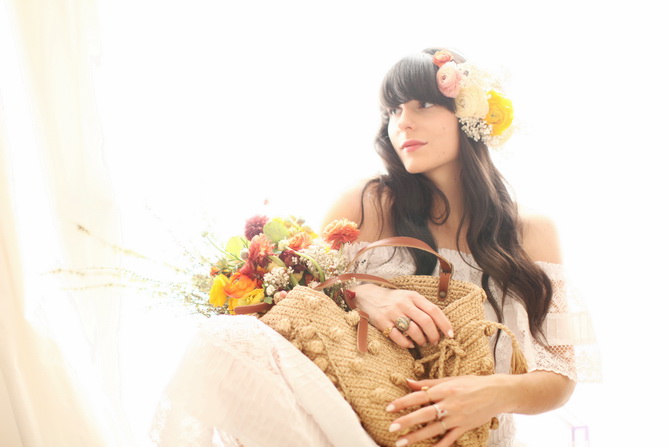 -
-

Sac / Bag : Gerard Darel
Robe achetée au Mexique / Dress bought in Mexico
Ceinture / Belt : Vintage
-
-
-

A l'occasion de l'anniversaire des 10 ans du sac 24 Heures de Gérard Darel, on m'a confié la réalisation d'une série photo mettant en scène le modèle de mon choix.
J'ai choisi le 24 Heures "Raphia" de l'année 2010, spécialement réédité pour l'événement.

J'ai toujours aimé les grands paniers. Ils me rappellent le sud où j'ai passé cinq années de mon enfance. Toujours très pratiques pour aller à la cueillette des fruits et aller à la plage !

Celui ci mélange à la fois ce raphia très estival, et la forme du grand classique de la maison. Il me rappelle également le modèle en maille grise, où je fourrais toutes mes affaires d'étudiante en 2007!
-
-
To celebrate the 10 years anniversary of Gerard Darel's "24 Heures" bag, I had the interesting challenge to make a feature in my own mood.
I chose the 24 heures "Raphia", designed in 2010. It's been reedited especially for the occasion.

I've always loved big baskets. They remind me of the south, where I spent 5 years of my childhood. So convenient to go to the beach and put in some fruits !
It also reminds me of a grey knitted one, in which I used to carry all my student supplies back in 2007 !
-
-
-