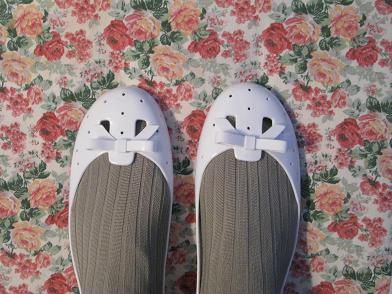 Princesse Tam Tam, une marque à priori plutôt de petites culottes.
C'est pourtant dans l'une des boutiques de cette enseigne que j'ai trouvé de ravissantes petites chaussures, toutes simples avec juste ce qu'il faut de détails pour rendre le modèle plein de charme.
Une certaine ressemblance avec le modèle jelly de Marc jacobs n'est sans doute pas fortuite… mais je peux tout de même dire que je préfère grandement celles que j'ai actuellement au bout des pieds.
***
When one thinks Princesse Tam Tam, one usually thinks lingerie.
Yet that's where I picked up these ravishing shoes; a simple yet charming number thanks to some subdued detail. Although they do bear a certain resemblance to the Marc Jacobs Jelly design, I must say that I greatly prefer the shoes that currently grace my feet.
Music: Acid House Kings – Sleeping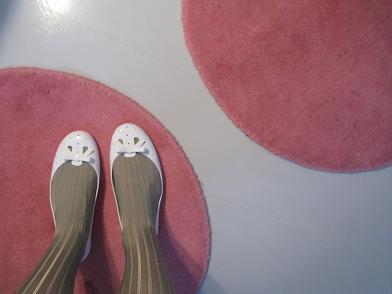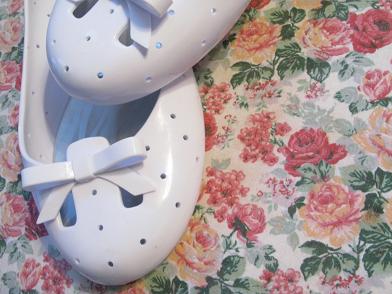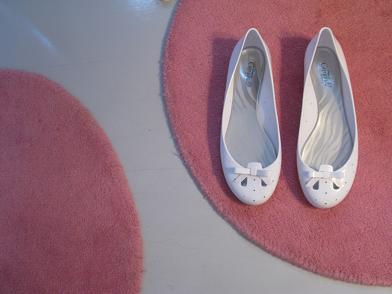 Ballerines chez princesse Tam Tam / Princesse Tam Tam ballet flats
Existe en blanc et en noir / available in white or black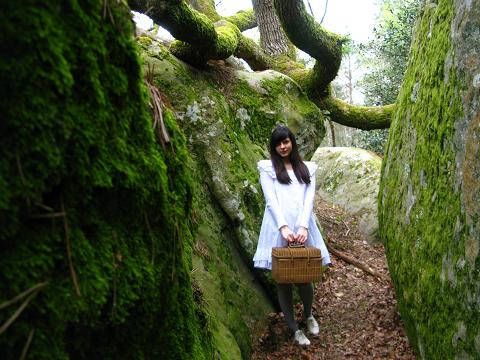 Ce week end, prise d'une soudaine envie de grand air, je suis allé pic niquer à la Forêt de Fontainebleau.
Il y a un endroit en particulier de cette forêt que j'aime beaucoup: celui composé de nombreux rochers émergeant de la terre, formant un paysage très particulier chargé de poésie et de mystère. Les hautes parois et les formes étranges des pierres sont irrésistiblement attirantes, et le visiteur qui s'y aventure, poussé par la curiosité, se retrouve alors dans un labyrinthe des plus singulier.
Ce lieux n'est pas sans me rappeler le film de Peter Weir, Picnic at Hanging Rock (bande annonce). Et le fait que j'ai porté une robe blanche ce jour là n'est pas hasard! Ma seule déception a été que le temps se soit pas aussi clément que je l'avais désiré, et les photos pleines de luminosité avec des cadrages particuliers que je souhaitais faire n'ont pas été réalisables. Tant pis, je retournerais bientôt dans cette forêt mystérieuse, lorsque le soleil diffusera une douce clarté sur le sommet de ces impressionnants rochers.
***
This weekend, following my sudden craving for fresh air, I went picnicking in fontainebleau forest.
One spot that I absolutely love has giant boulders coming out of the ground, making for an interesting looking landscape full of mystery and poetry. The tall and quirky rock faces are irresistibly compelling, catapulting the curious wanderer into a most peculiar labyrinth.
The spot in question reminds me a lot of the Peter Weir movie, Picnic at Hanging Rock. Let's just say that my wearing a white dress that day was not purely coincidental. My only disappointment was the weather, which was not as nice as I would have hoped, rendering the strangely framed bright photos I wanted to take, impossible. Oh well, I'll just have to go back to that mysterious forest on a day where the sun is kissing the tops of these magnificent rocky surfaces.
music: Air – alpha beta gaga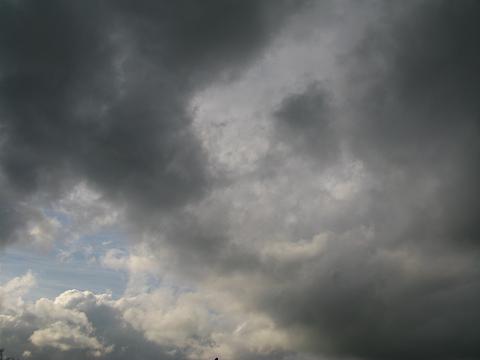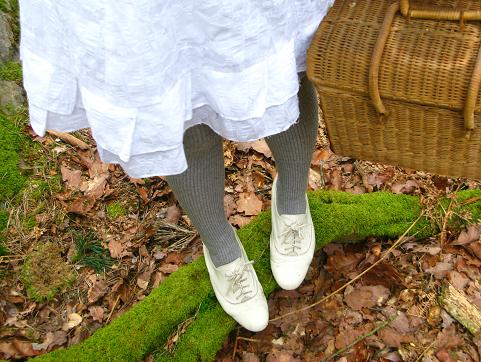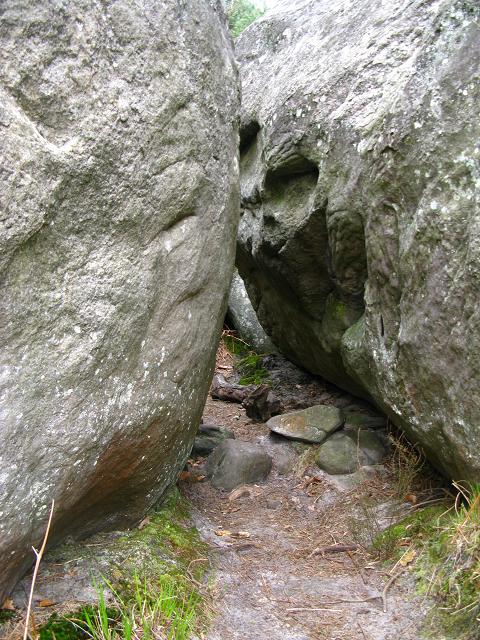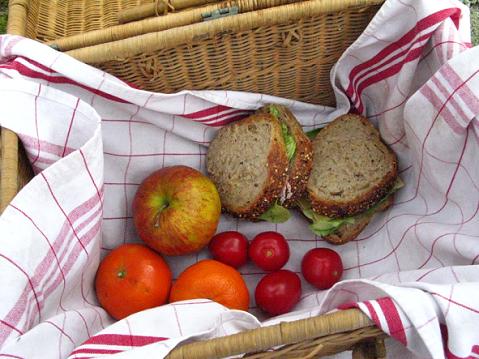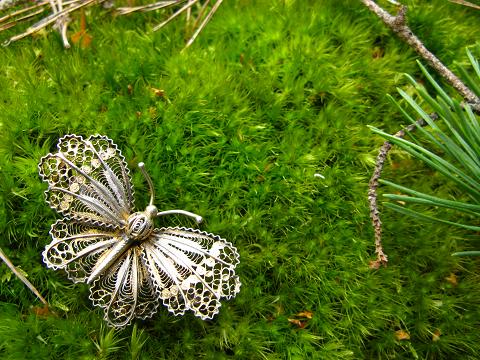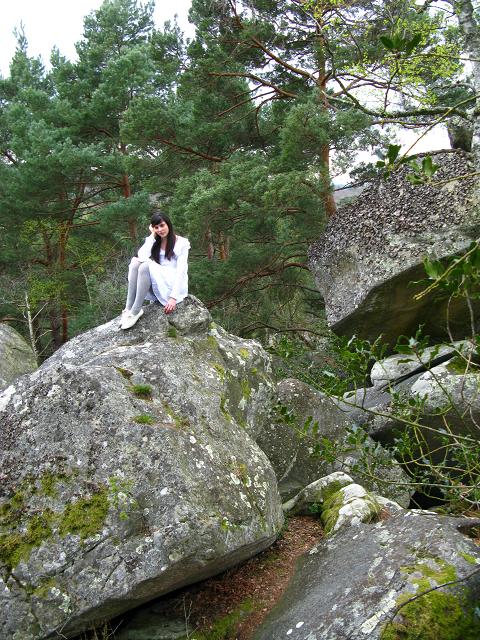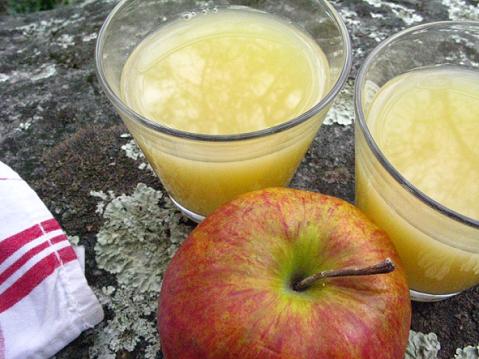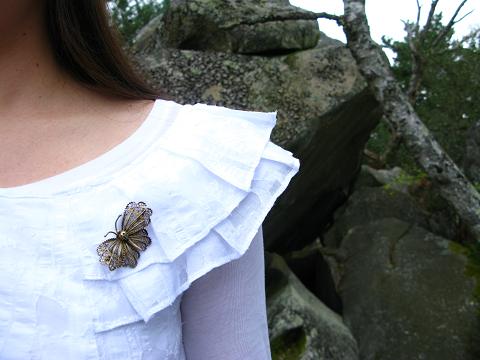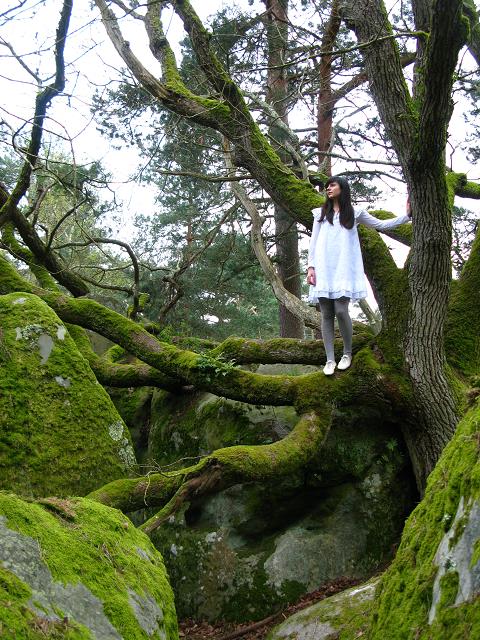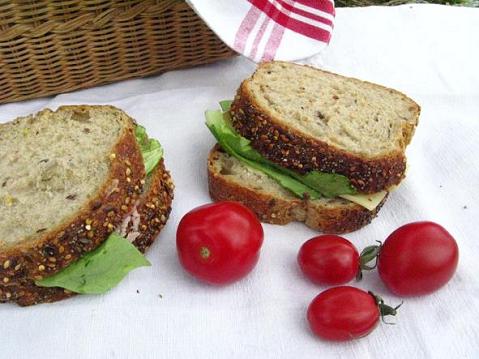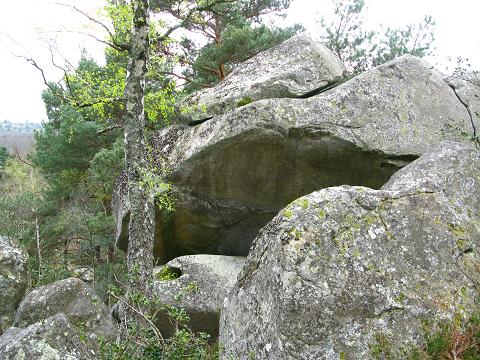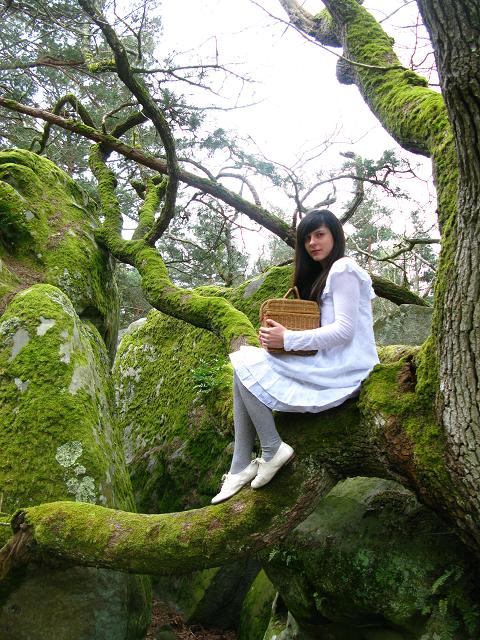 Robe zara // zara dress
tee shirt h&m // h&m teeshirt
chaussures topshop // topshop shoes
broche papillon vintage // vintage butterfly brooch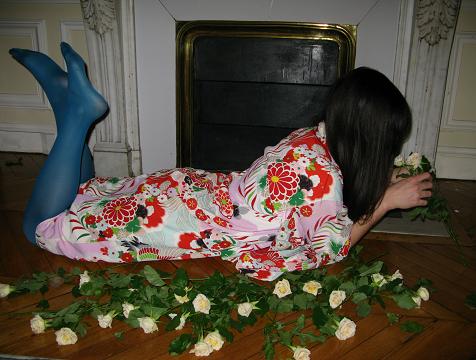 Lors de mon voyage nippon, J'avais eu l'occasion de revoir des amies japonaises que j'avais connu pendant leurs études à Paris.L'une d'entre elles, Megumi, m'avait indiqué l'adresse d'une boutique située dans le quartier d'Omotesando, vendant des kimonos anciens ainsi que des chutes de tissus, tous avec des motifs traditionnels. de quoi rassasier mes envies de touriste !
Les kimonos neufs coûtant horriblement cher, cela semblait une bonne solution pour ramener tout de même un joli souvenir à la maison. J'ai donc posé mon dévolu sur un kimono très coloré, qui s'avère être un modèle pour enfant.
Le port de ce vêtement me semblant plutôt inhabituel, j'en ai profité pour faire des photo qui le soient aussi.
Je ne travaille en général jamais de nuit et encore moins avec un flash, voici le résultat qui va sans doute surprendre et peut être même dérouter, mais j'étais d'humeur à l'expérimentation, et avais surtout envie de faire quelque chose très différent de d'habitude.
Music: Cocorosie – Japan
My trip to Japan gave me an opportunity to reunite with some Japanese friends I met when they were studying in Paris. When my friend Megumi told me about a shop located in the Omotesando district that sold traditional-print second-hand kimonos and fabric scraps, I started to get itchy feet!
Since new kimonos are ridiculously expensive, this seemed like the perfect place to pick up a beautiful souvenir. I chose a very colourful junior model.
Since the kimono is a somewhat unconventional garment in and of itself, I decided to take some unconventional photos as well. I seldom work at night and almost never use a flash, so if the results are surprising to some, it's because I was feeling experimental and wanted to shake things up.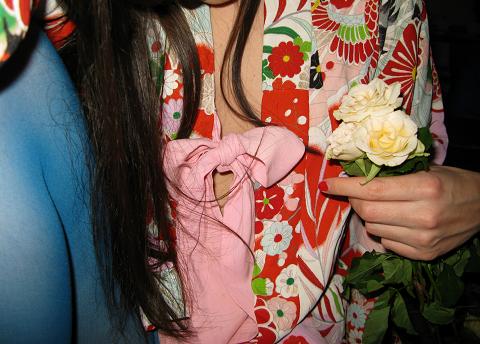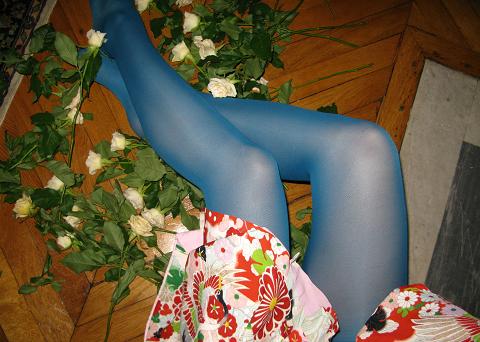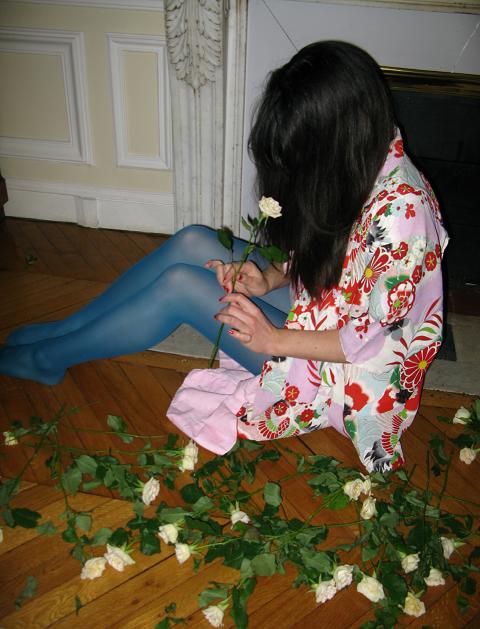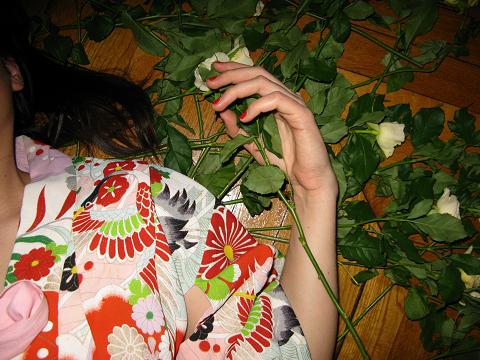 kimono pour enfant vintage chez Gallery kawano
vintage junior kimono at gallery kawano
Adress: Flats-Omotesando 102,4-4-9 Jingumae, Shibuya-Ku, Tokyo