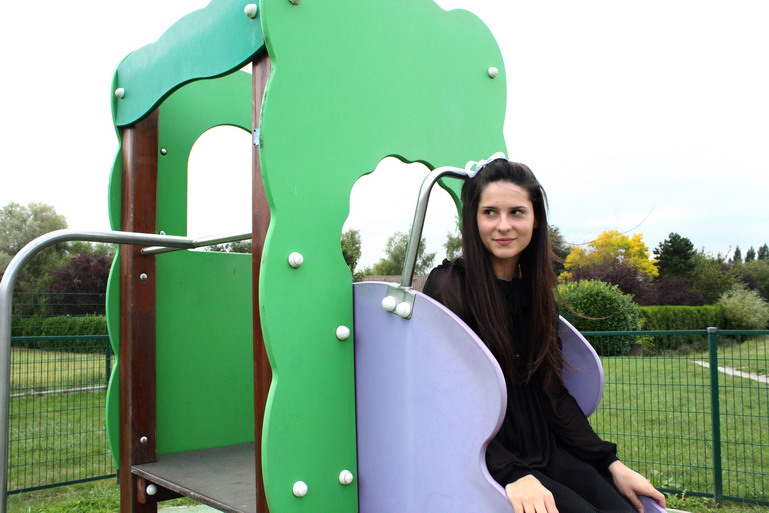 -
I don't think I will ever grow up…
I love bows in my hair, babydoll dresses, swing sets and toboggans.
The only thing grown up about this outfit are my high-heeled shoes, which are not unlike the ones I used to sneak out of my mother's closet when I played dress-up as a little girl!
-

Music: Patience & Prudence: A smile and a ribbon
-
Je ne grandirai sans doute jamais …
J'aime les nœuds dans les cheveux, les robes de petite fille sages, les balançoires et les toboggans.
Seule note adulte dans ce look de grande enfant: des chaussures à hauts talons, les même que je piquai en cachette à ma maman !
-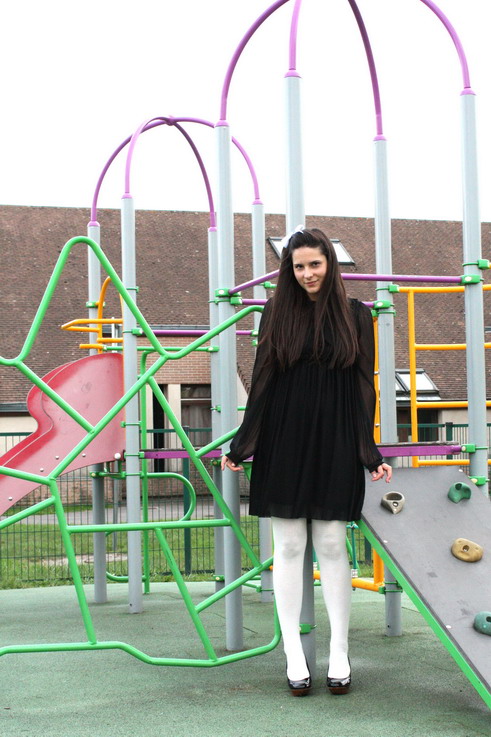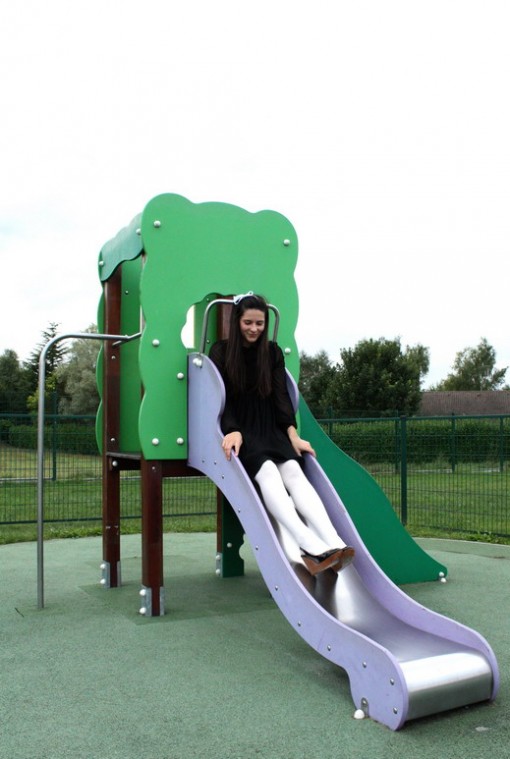 -
robe H&M
chaussures Chloé
Ruban dans les cheveux: Mokuba
-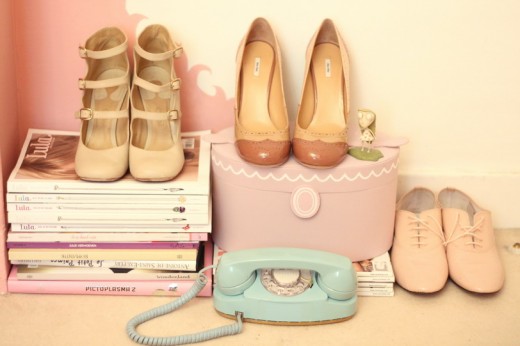 -
Fall may have arrived, but that doesn't mean we can't stop wearing our pastel colours!
In order to start this season off on the right foot, here are a few of my current favourites:
Soft tints, long hand knit scarves, white stockings worn with pink shoes or Bordeaux boots, warm sweaters worn with big broaches, porcelain fawns, and sweet fruit flavoured teas!
-
Music: Claudine Longet – Love is blue
-
Ce n'est pas parce que l'automne se fait sentir qu'il faudrait mettre robes pastel et couleurs poudrées de coté !
pour commencer la saison en beauté, voici quelques échantillons de mes envies:
des teintes douces, des écharpes bien longues tricotées maison, des collants blancs associés à des chaussures roses ou bordeaux, des pulls qui tiennent bien chauds accessoirisés avec de grosses broches, des faons en porcelaine, et pour finir, du thé au fruit bien sucré !
-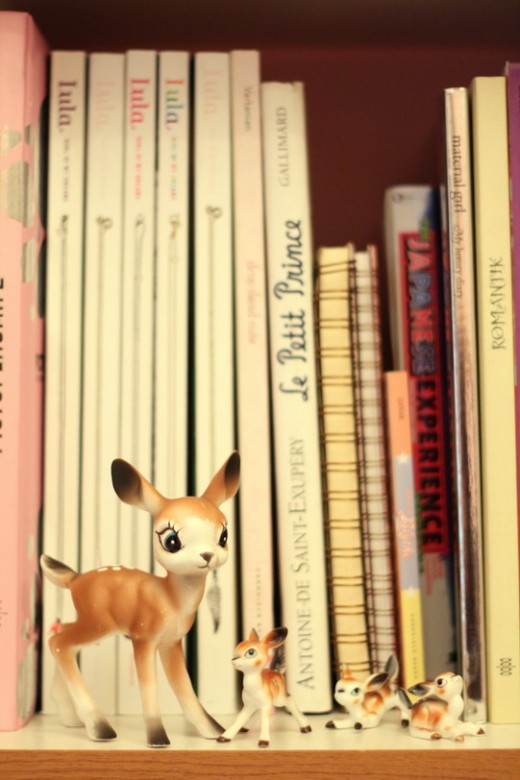 Faons dénichés sur E-bay, fawn found on E-bay
-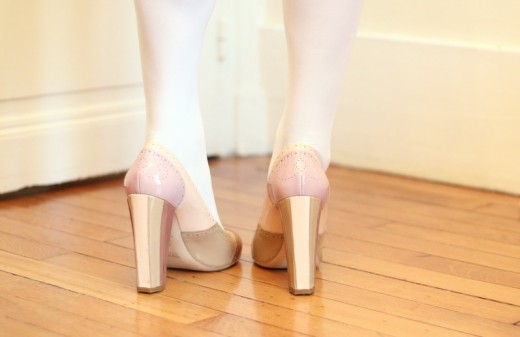 Chaussures Miu Miu ( je pourrais les manger ! ), Miu Miu pumps (I could eat them !)
-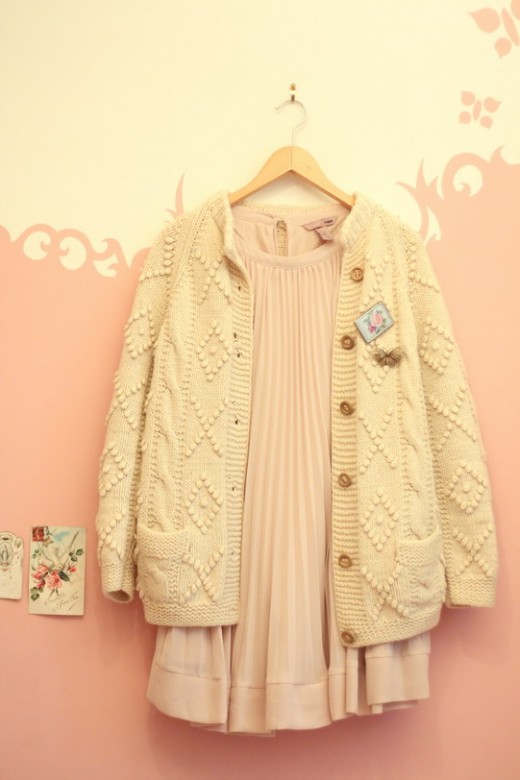 Pull et broches vintage, robe H&M, Vintage jumper and brooch, H&M dress
-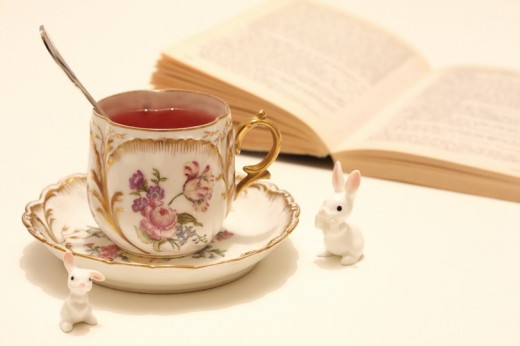 -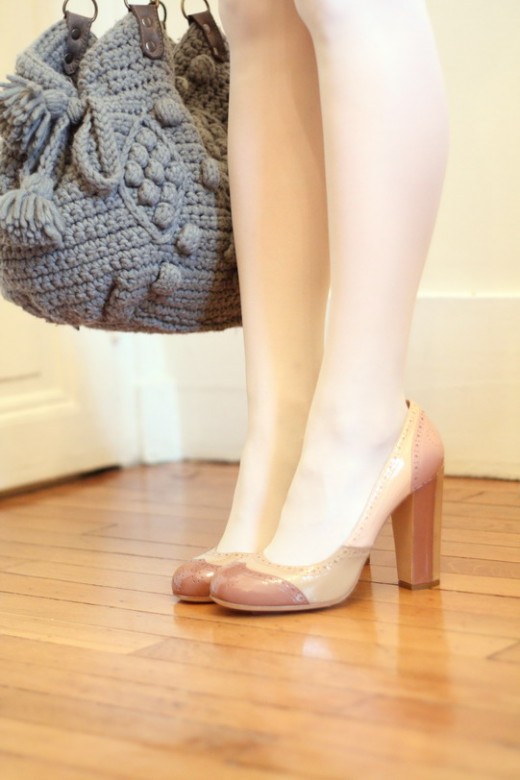 Sac tricoté Gérard Darel, chaussures Miu Miu, Gerard Darel knitted bag, Miu Miu pumps
-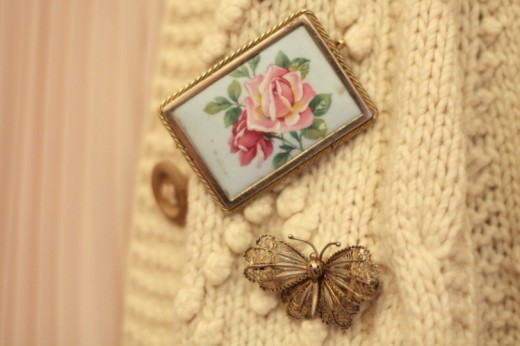 Broches vintage, Vintage brooch
-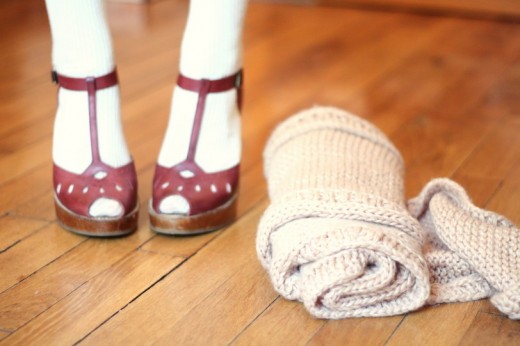 Compensées Topshop, écharpe H&M, Topshop wedges, H&M scarf
-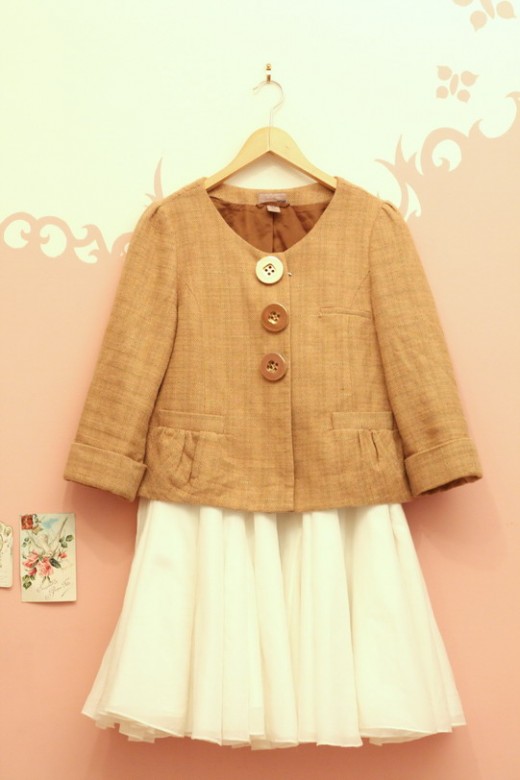 Veste H&M ( bouton customisés ), jupe Zara, H&M jacket, Zara skirt
-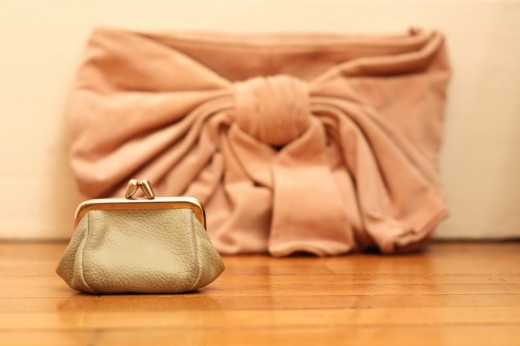 Porte monnaie Portobello market, pochette nœud Topshop, Topshop purse, portobello Market wallet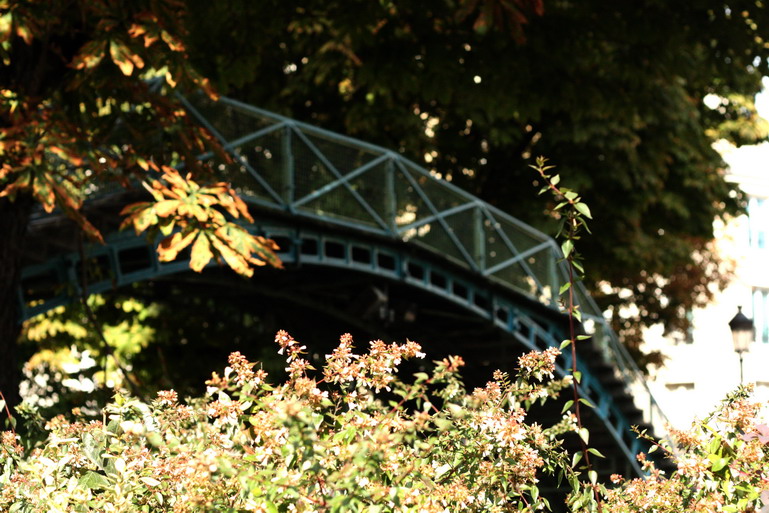 -
Il y a beaucoup d'endroits dans Paris que je ne connais pas, ce qui est assez honteux quand on sait que j'habite ici depuis toujours.
Je fais souvent des projets de ballades, mais fini souvent par gâcher mon dimanche en restant chez moi, bêtement affalée sur le canapé.
Afin d'y remédier, j'ai fini par me bouger un peu, et ai proposé à Lila une promenade le long du canal Saint martin, devenu connu de tous suite au fameux ricochets d'Amélie Poulain.
Une robe fleurie portée sans collant pour profiter des derniers jours ensoleillé, et me voila déjà partie admirer les écluses, photographier les façades pastels des boutiques, et observer avec amusement la foule traversant les ponts.
Une jolie ballade qui s'est terminée en beauté autour d'un thé sur les banquettes moelleuses du café de l'hôtel du Nord, et qui sera à renouveler sans aucune hésitation !
-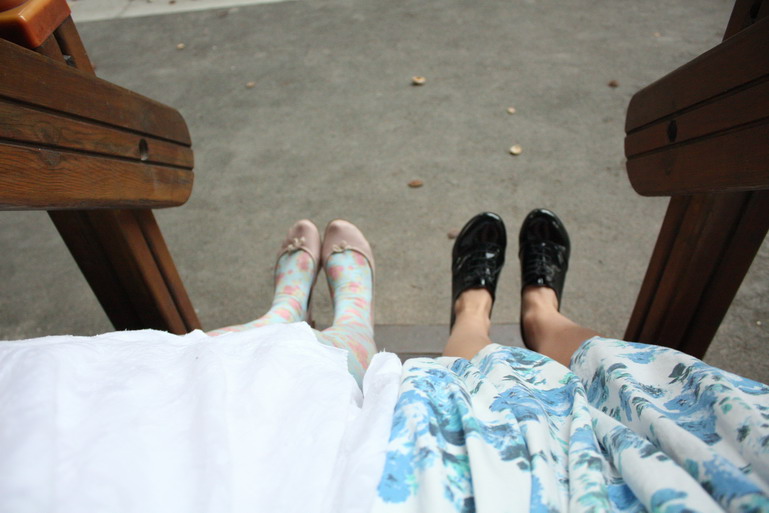 -
There are so many parts of Paris that I'm not familiar with, which is kind of shameful considering I've lived here forever.
I keep planning to explore the city, but I often wind up simply wasting my Sundays away, lazily sprawled out on the couch.
As a means to remedy this situation, I finally managed to get out of the house by asking Lila if she'd like to take a walk along Canal Saint Martin, the famous spot where Audrey Tautou can be seen skipping stones in Amélie Poulain.
Barelegged for one of the last times of the season and wearing a flower print dress, I was off to admire the locks, snapping photos of the candy-coloured storefronts of neighbouring shops and people watching the bridge-goers with glee.
We ended our lovely walk by sipping tea on the plush seats of the Hotel du Nord Café. All in all, it was an afternoon I would repeat in a heartbeat!
-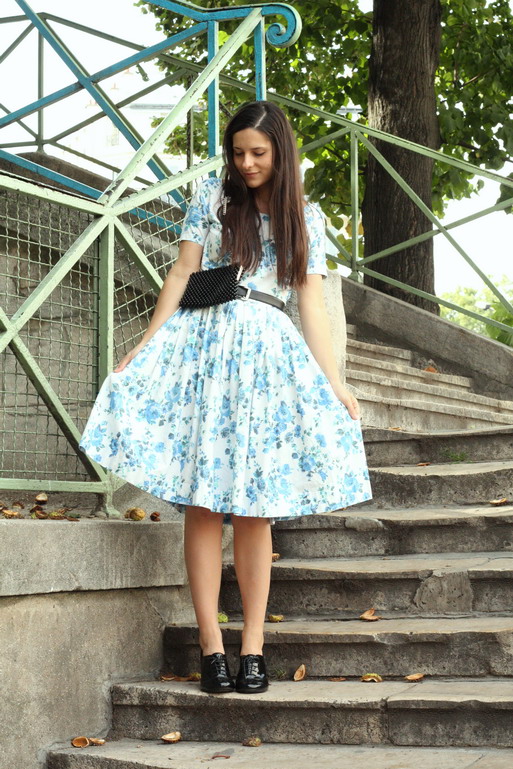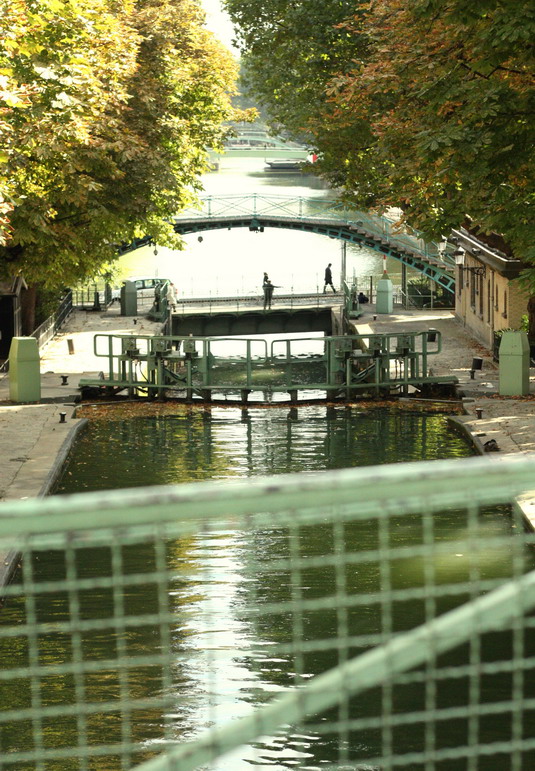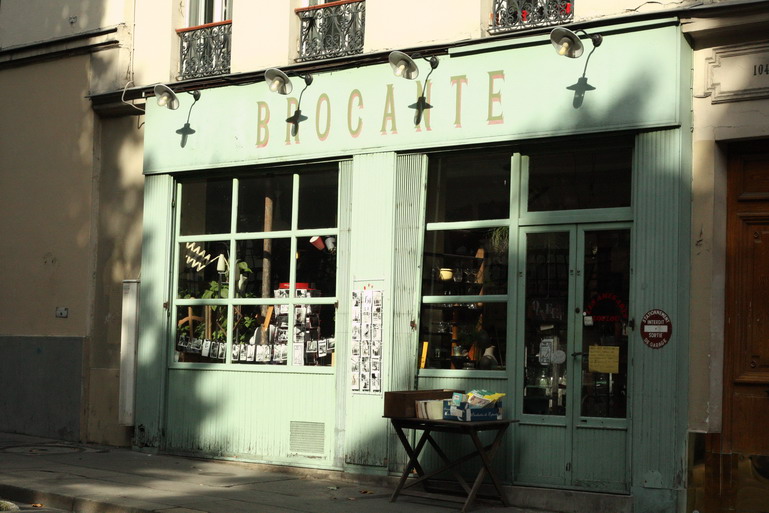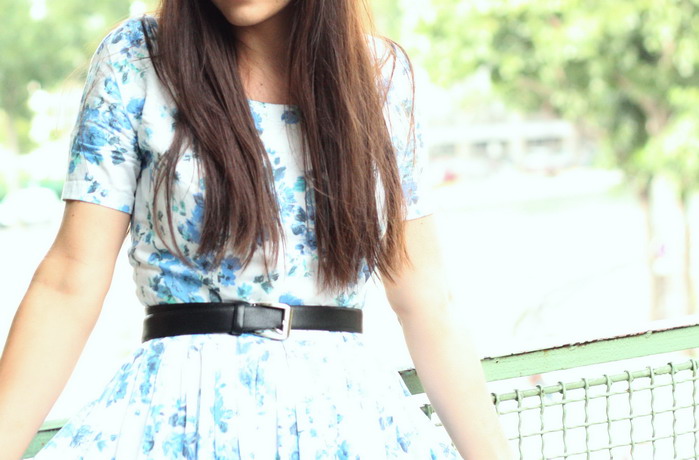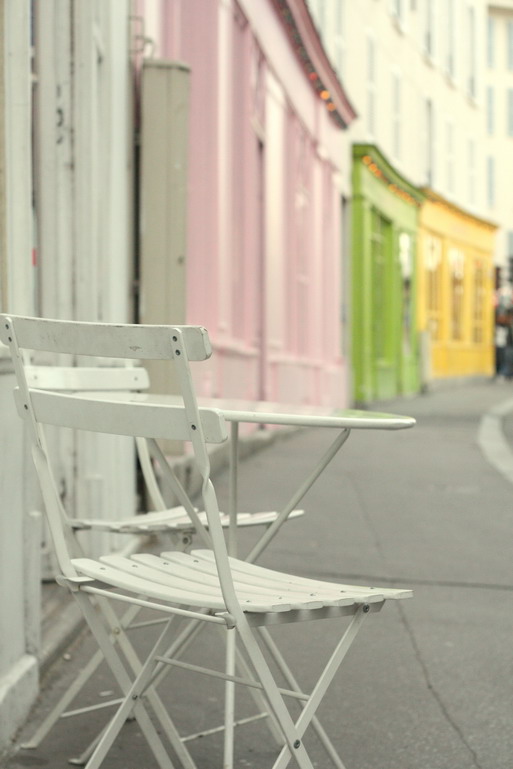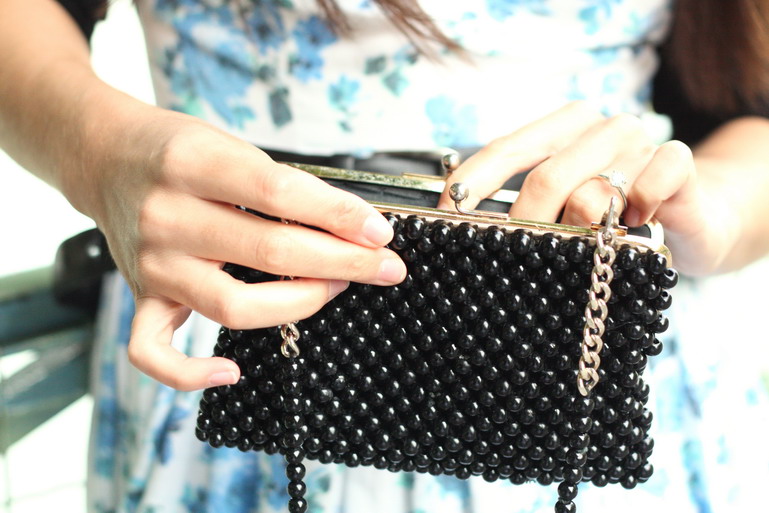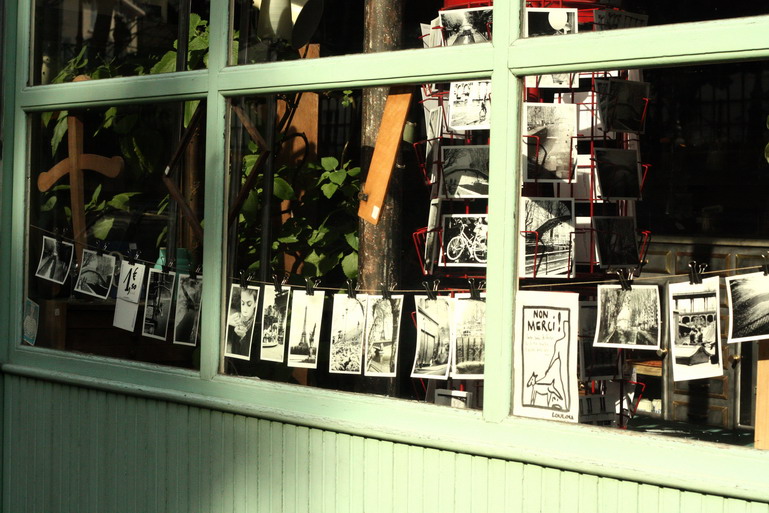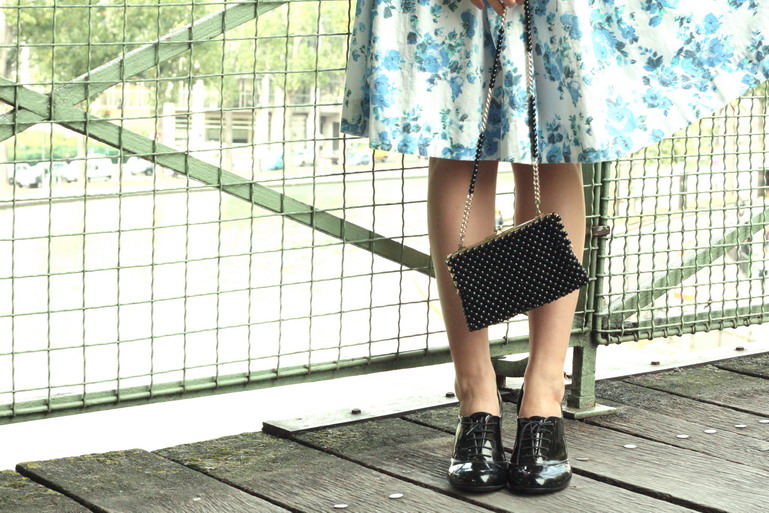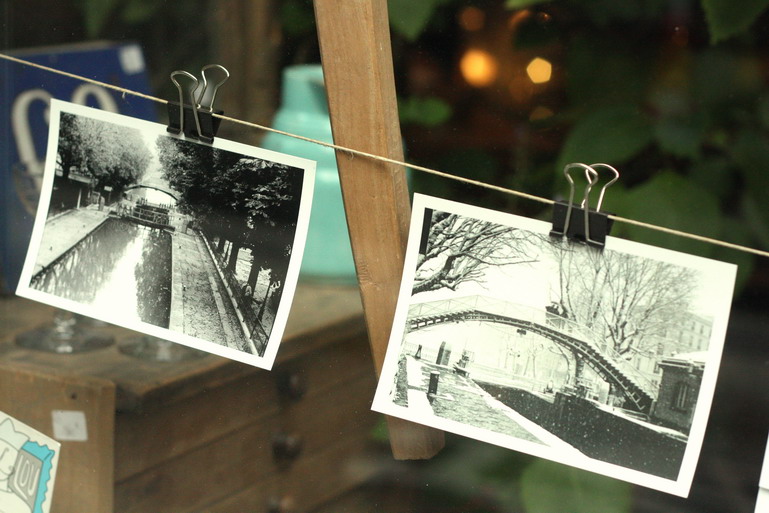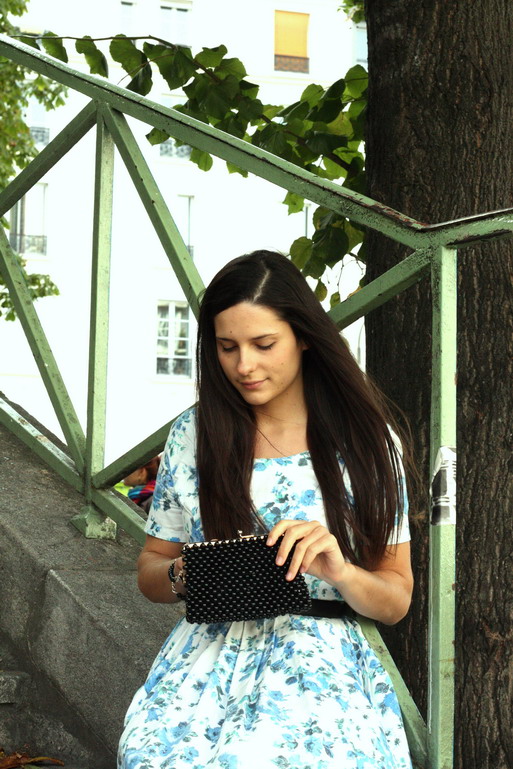 -
vintage Dress and bag
zara shoes
daddy's belt
-