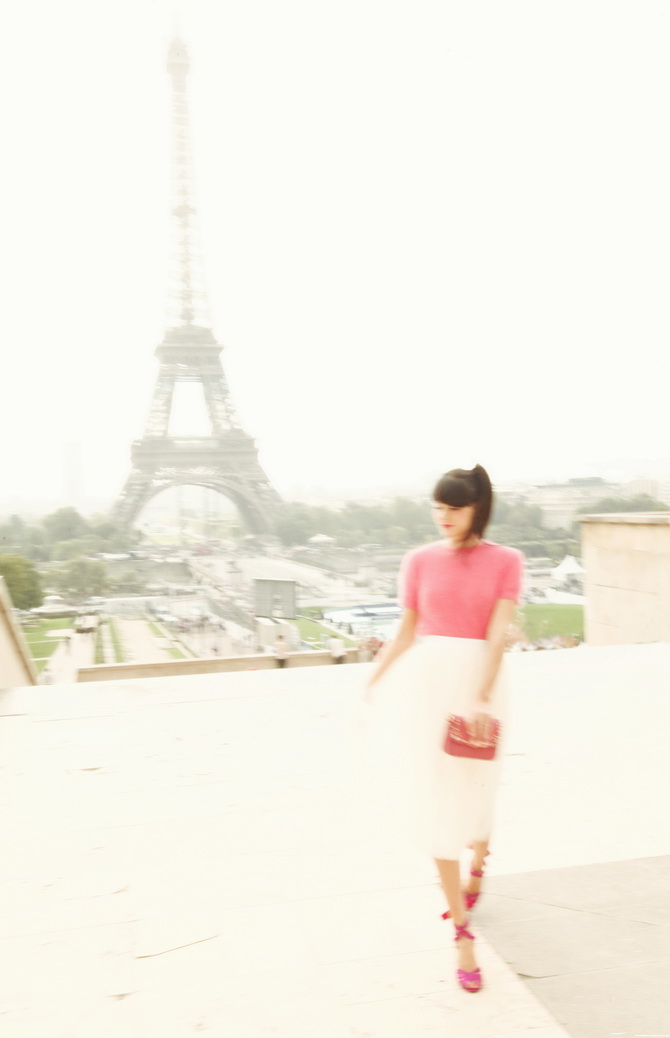 -
-
♫ ♪ Grace Jones – La Vie En Rose
-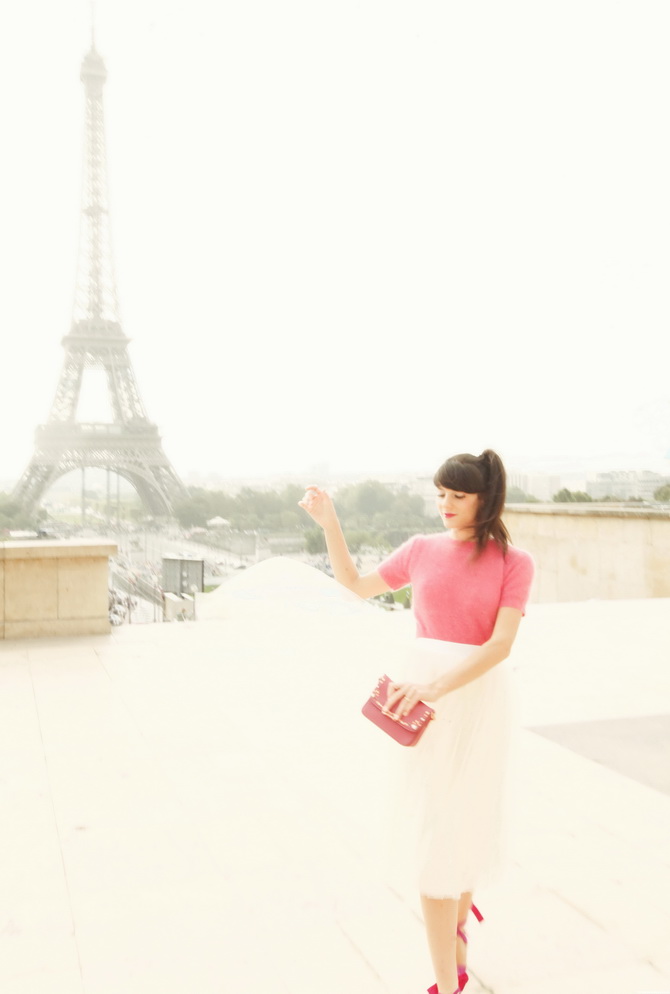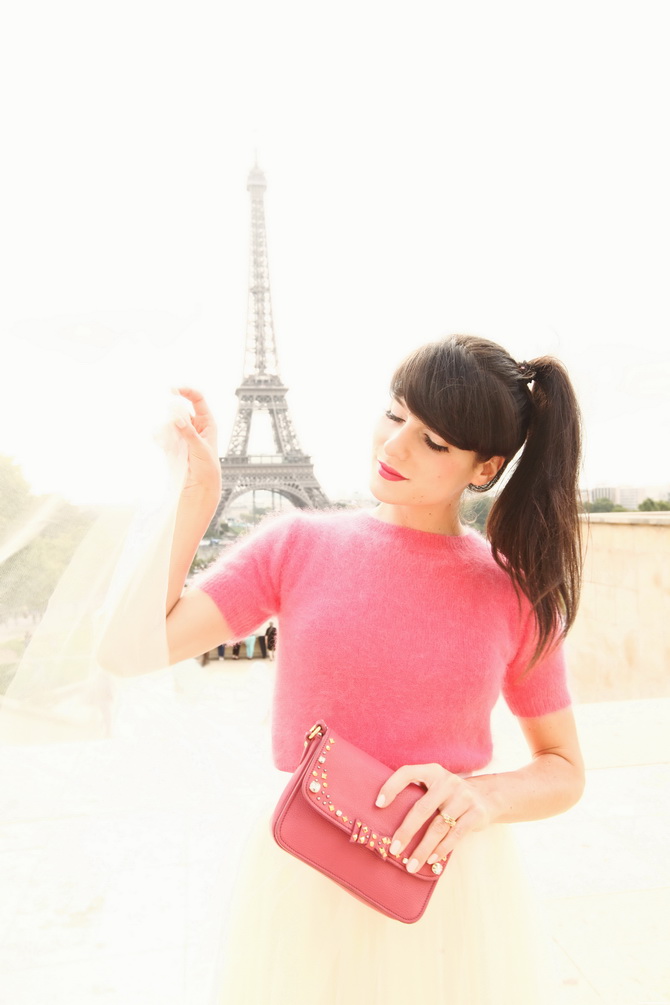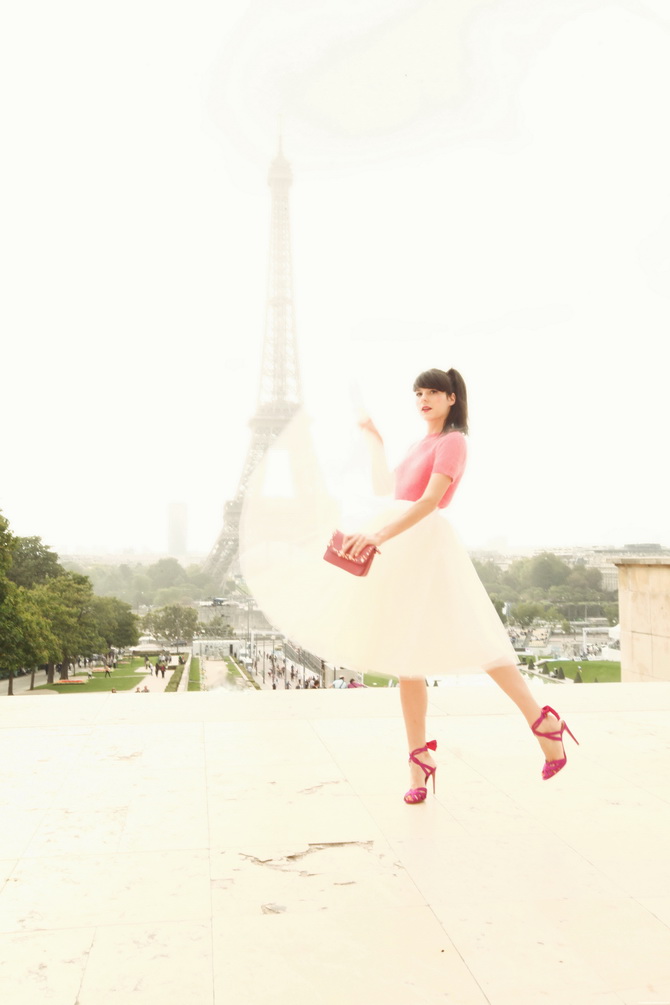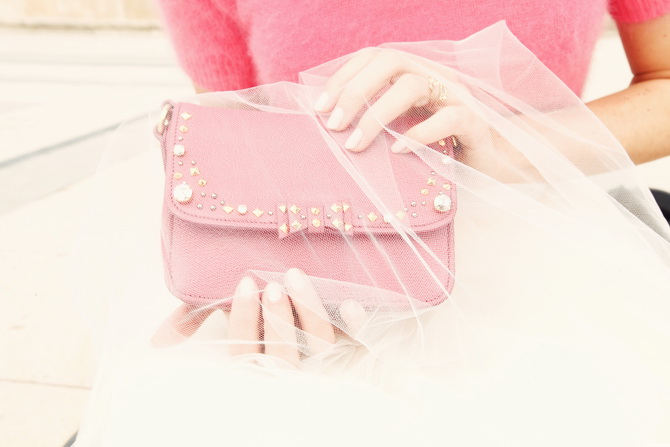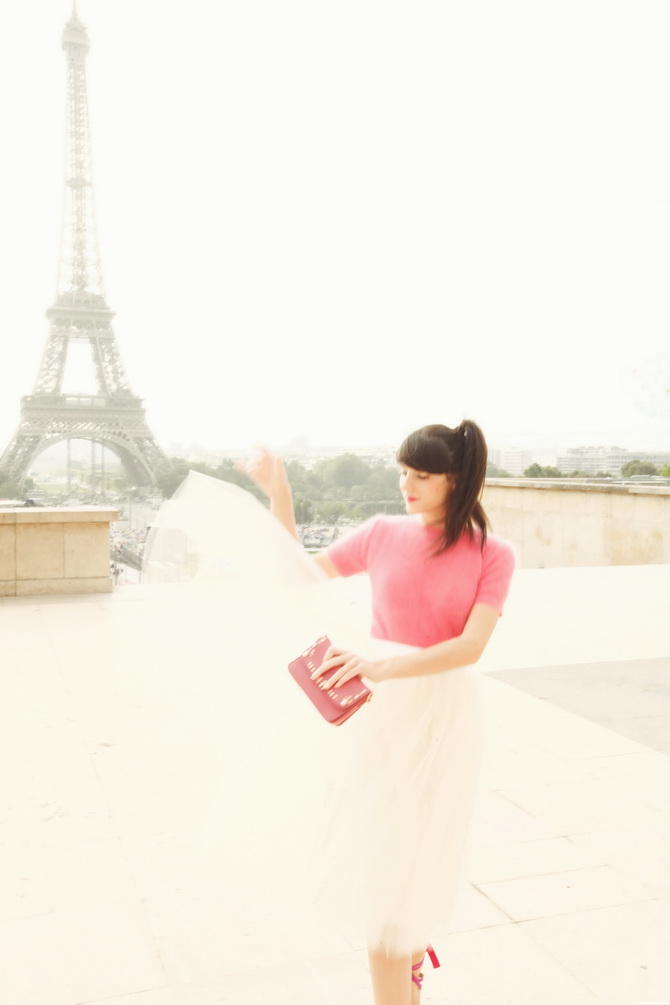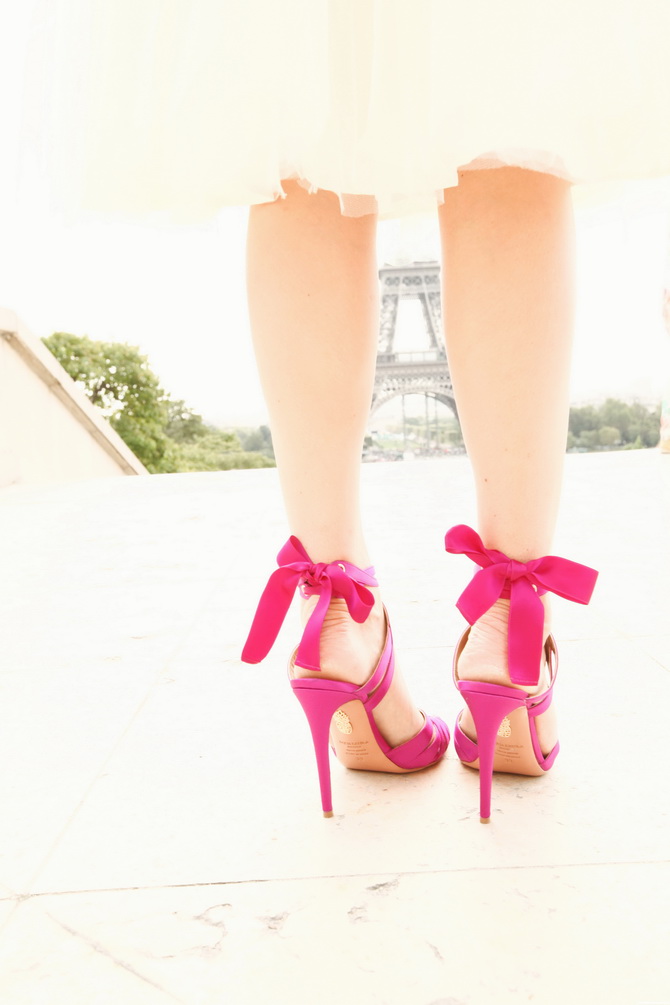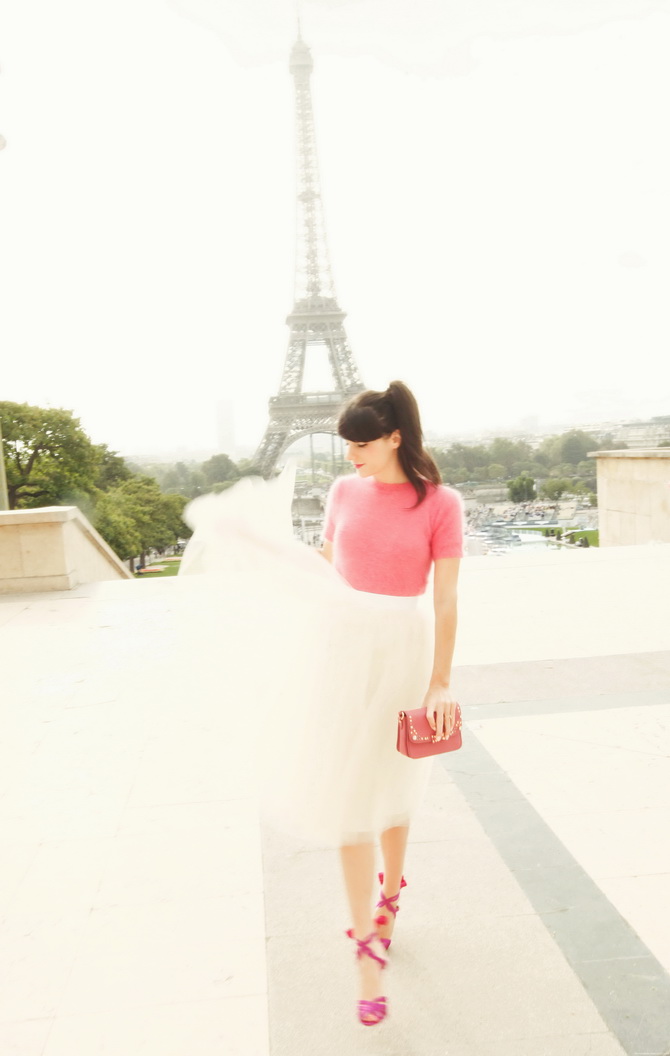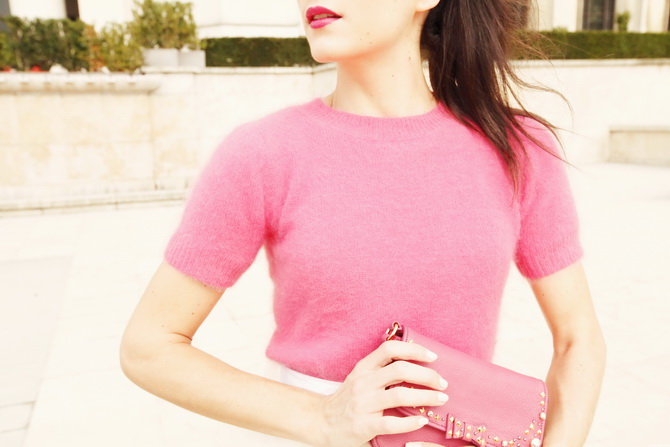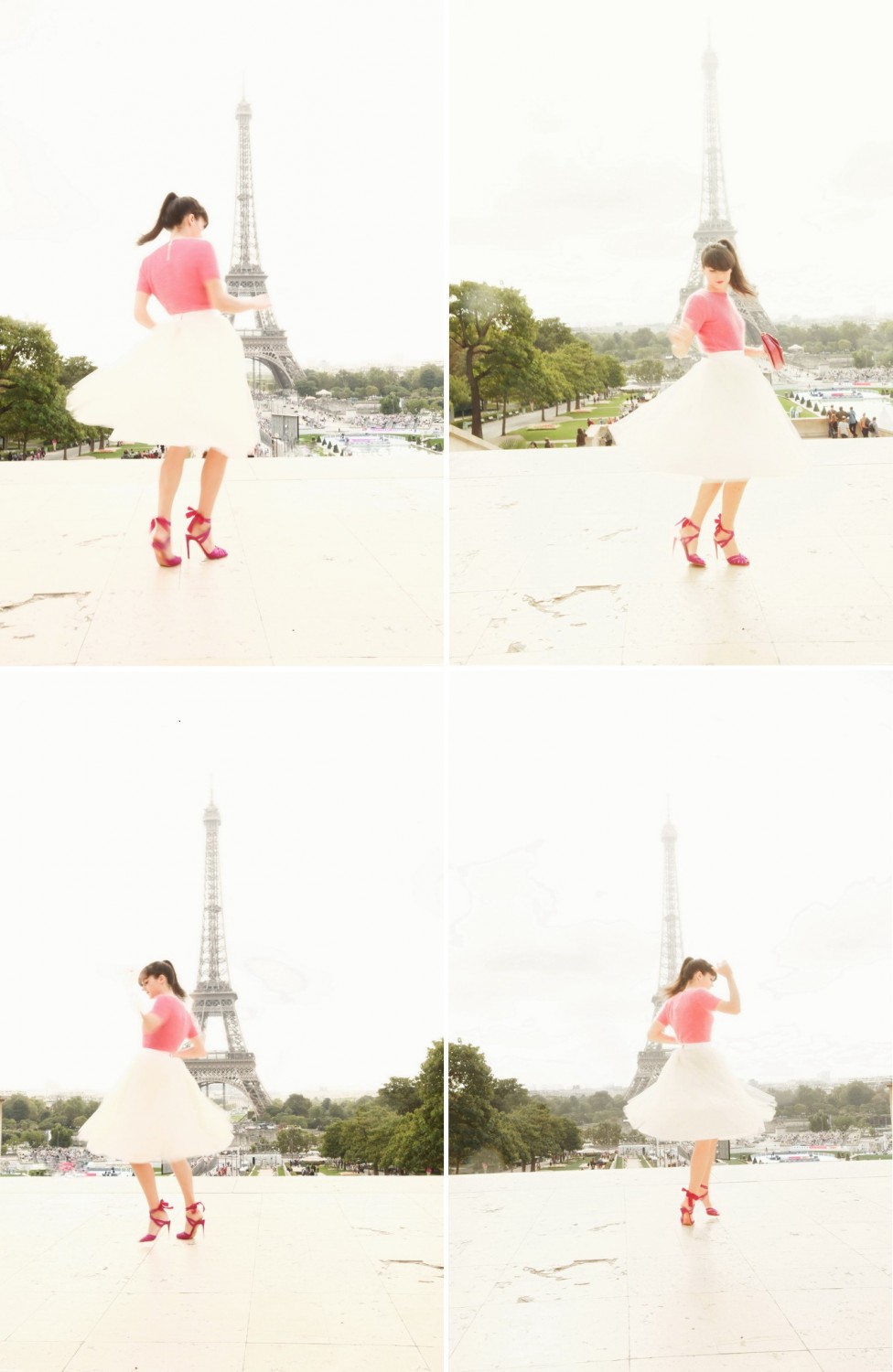 -
-
Chaussures / Shoes : Aquazzura
Jupe / Skirt : Alexandra Grecco
Pull / Jumper : Orla Kiely
Sac / Bag : miu miu
Vernis : The Cherry blossom Girl x Galeries Lafayette
-
-
-
-
-
-
Légèrement en retrait de la Rambla se trouve la Plaça Reial.
J'aime beaucoup me poser le matin à l'un des nombreux cafés quand il n'y a pas encore trop de monde et profiter de l'espace, des palmiers … et d'un bon chocolate con churros !
-
-
♫ ♪ Bob Marley – How Many Times
-
-
One place I really like to stay in Barcelona is the Plaça Reial.
It's slightly off the Ramblas, and I usually sit there in the morning when it's not too crowded, enjoying the beautiful space, the palm trees … and a tasty chocolate con churros!
-
-
-
-
Chemise / Shirt : ASOS
Sac, Chaussures et Pantalon / Bag, Shoes and Pants : Carven
Rouge à lèvre / Lipstick : The Cherry Blossom Girl x Galeries Lafayette
Bracelet : Roberto Cavalli
Bague / Ring : Mango
-
-
-
-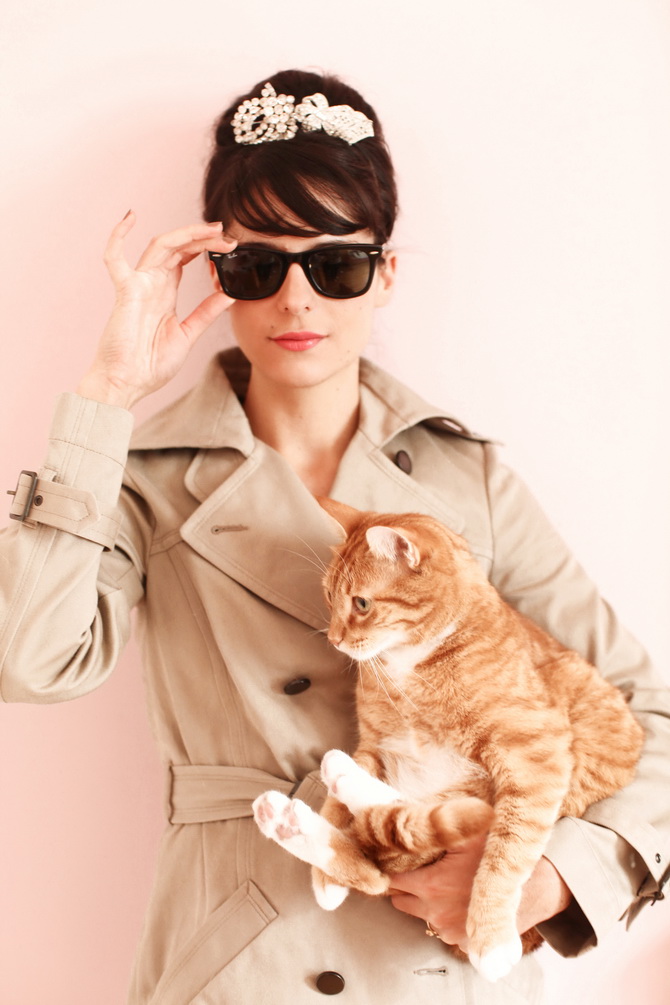 -
-
Cette première photo vous aura peut être mis la puce à l'oreille… Nous sommes dans le thème cinéma aujourd'hui !
Comptoir des Cotonniers m'a proposé de photographier leur fameux trench façon 7 ème art. J'ai trouvé que c'était une super idée !
J'ai donc choisi quelques films cultes, où le trench coat est devenu une pièce emblématique ( Casablanca, Breakfast at Tiffany's ), mais aussi là où la pluie vient jouer un rôle important ( Singing in the rain ).
Et pour ajouter une petite touche humoristique, j'ai réalisé une illustration mettant en scène le plus célèbre des trench coat dans le milieu du dessin animé … Inspecteur gadget !
-
-
♫ ♪ Breakfast at Tiffany's OST – Moon River
-
-
Maybe got a hint with this first photo … we are in the Cinema theme today !
Comptoir des Cotonniers proposed me to photograph their famous trench coat, just like if I was playing in a movie. It was such a nice idea !
I chose some very famous movies, in which the trench coat became a iconic piece ( Casablanca, Breakfast at Tiffany's ), or where the rain is also something to be remembered ( Singing in the Rain ).
And to add an humoristic touch, I made an illustration featuring the most famous trench coat in the cartoon history: Inspector Gadget !
-
-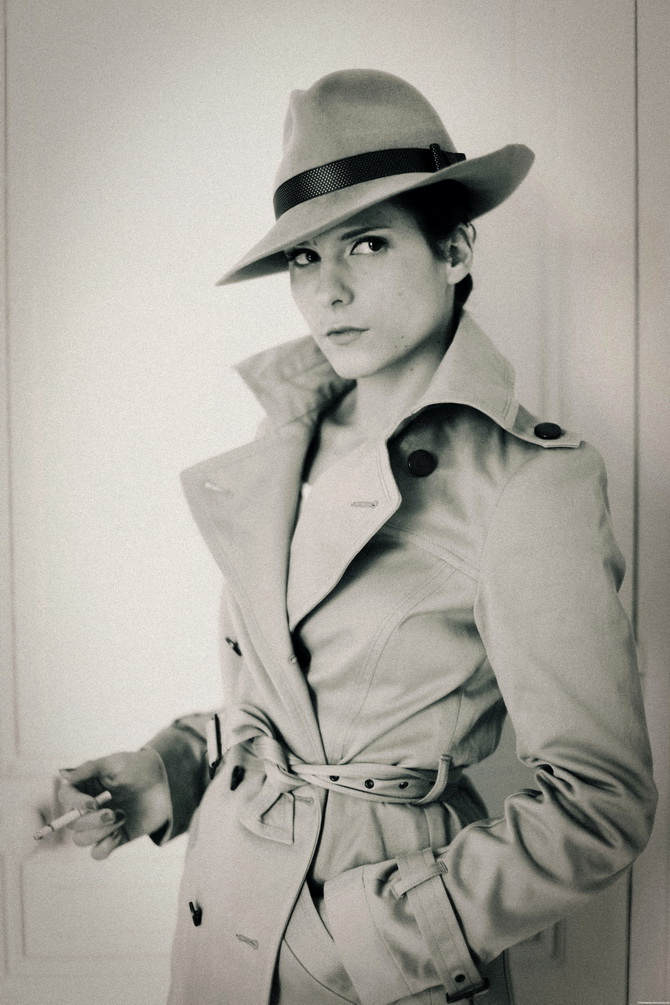 Casablanca:
trench ajusté Comptoir des Cotonniers
Chapeau : by Juliette
-
-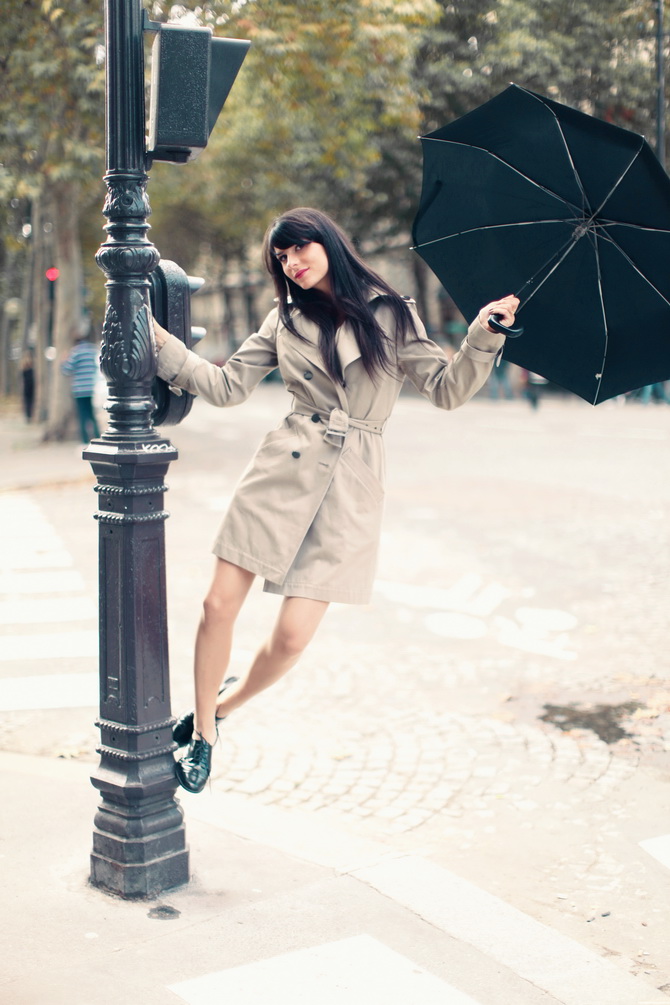 Singing in the rain:
Trench ajusté Comptoir des Cotonniers
Chaussures Mango
-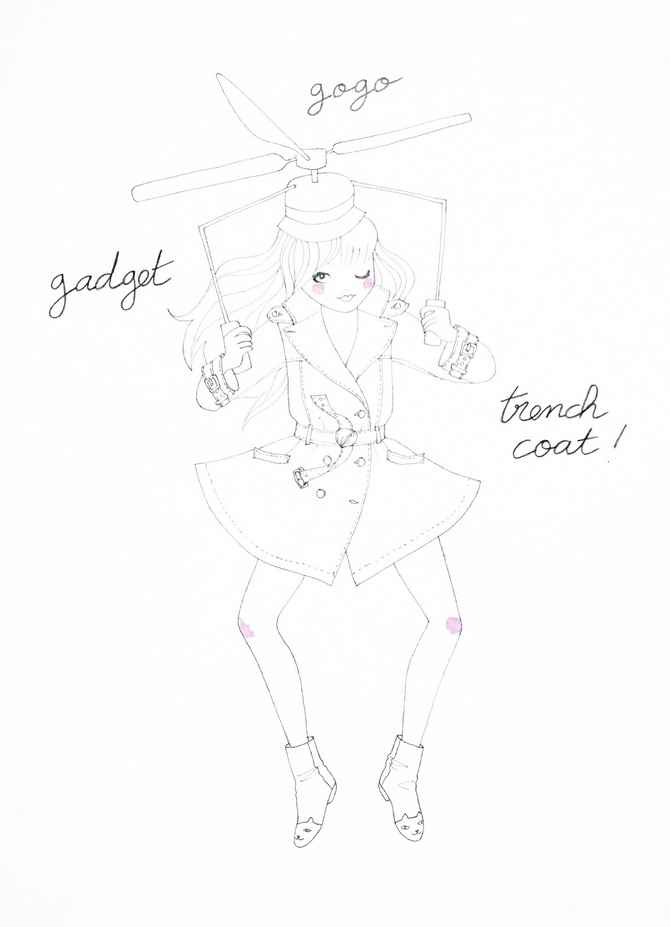 Inspector Gadget:
Trench ajusté Comptoir des Cotonniers
Bottines Charlotte Olympia
-
-
-