-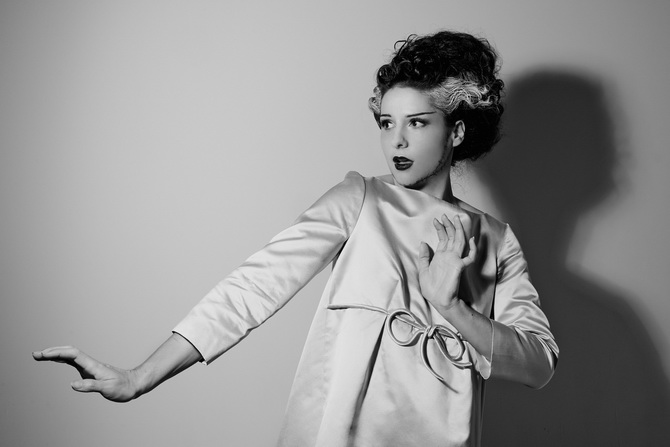 -
-
Et voilà ! Comme l'année dernière, et l'année précédente, c'est avec beaucoup de joie et d'excitation que je vous présente notre séance Halloween !
Nous avons cette fois ci fixé notre choix sur les monstres classiques des films d'horreur en noir et blanc.
Ces personnages connus de tous pour la plupart sont en quelque sorte les emblèmes d'Halloween: Dracula, Frankenstein, la momie, Nosferatu, la sorcière du magicien d'Oz …
J'ai trouvé cette séance infiniment intéressante, car nous avons travaillé de manière différente de d'habitude.
Pauline a créé un très bel éclairage digne d'un studio Hollywoodien, différent pour chaque personnage.
Sess et Camille de Mademoiselle Mu nous ont une fois de plus impressionné par leur créativité et leur savoir faire. Le maquillage était plus "théâtre" cette fois ci, avec des traits dessinés au pinceau et beaucoup de contraste. Ils avaient même créé des postiches et des fausses dents pour l'occasion !
Et Brigitte, la coiffeuse, m'a crêpé les cheveux jusqu'à obtenir la coiffure de la Fiancée de Frankenstein dont j'ai toujours rêvé !
-
Le rire est toujours au rendez vous le jour de ce shooting. Nous nous retrouvons très nombreux dans le studio, à papoter autour des bouteilles de laque et des palettes de maquillage tout en grignotant des sucreries.
L'année dernière, Louise m'avait beaucoup fait rire dans son rôle de Beetlejuice. Cette année, elle incarnait une effroyable Baby Jane à la perfection !
-
-
♫ ♪  Bobby Pickett - Monster Mash
-
-
Et voilà ! Like last year, and the year before, it is with great joy and excitement that I present our new Halloween shoot !
This time we wanted to create a tribute to the monsters from the black and white movies.
All these characters, very famous for the most part are somehow the emblems of Halloween: Dracula, Frankenstein, the Mummy, Nosferatu, the witch from the Wizard of Oz…
I found this shoot extremely interesting, mostly because we tried to work differently than usual.
Pauline created a beautiful lighting worthy of an Hollywood studio, that was personalized for each character.
Sess and Camille from Mademoiselle Mu impressed all of us once again with their creativity and talent. The makeup was more "theatrical" this time, painting lines with a brush on our face and creating interesting contrasts. They even created false teeth and noses for the occasion !
And Brigitte, the hairdresser, crimped my hair until getting the Bride of Frankenstein's beehive I always dreamed of !
-
There's always lots of laughters on the day of the shooting. We stay all together in the studio, surrounded by bottles of hairspray and makeup palettes, chatting and eating sweets.
Last year, Louise made me laugh so hard in her role of Beetlejuice. This year, she was the most amusing and terrifying Baby Jane ever !
-
-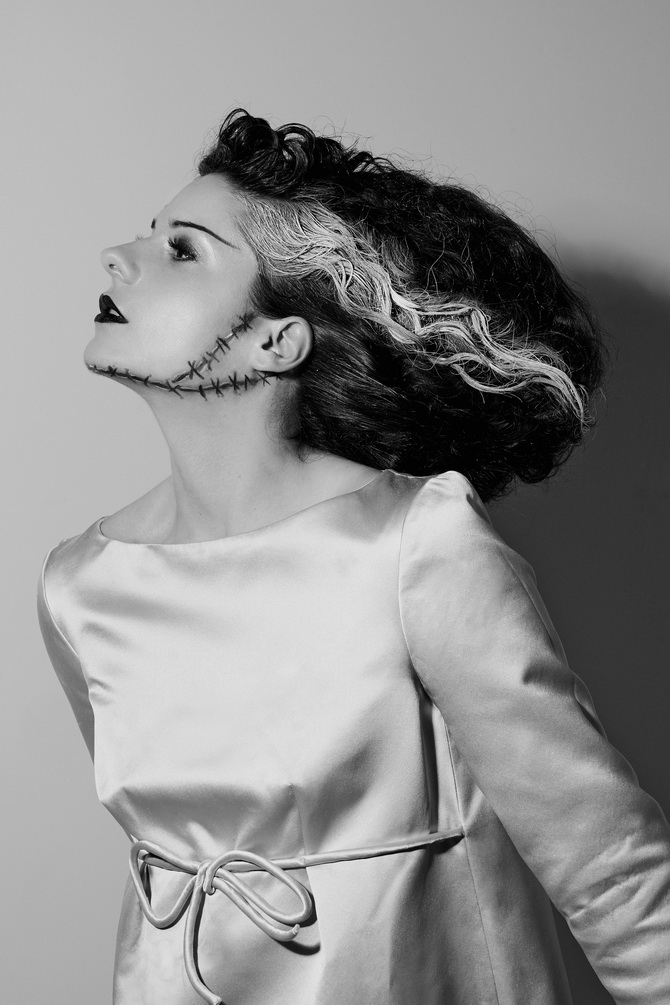 Alix: The Bride of Frankenstein
-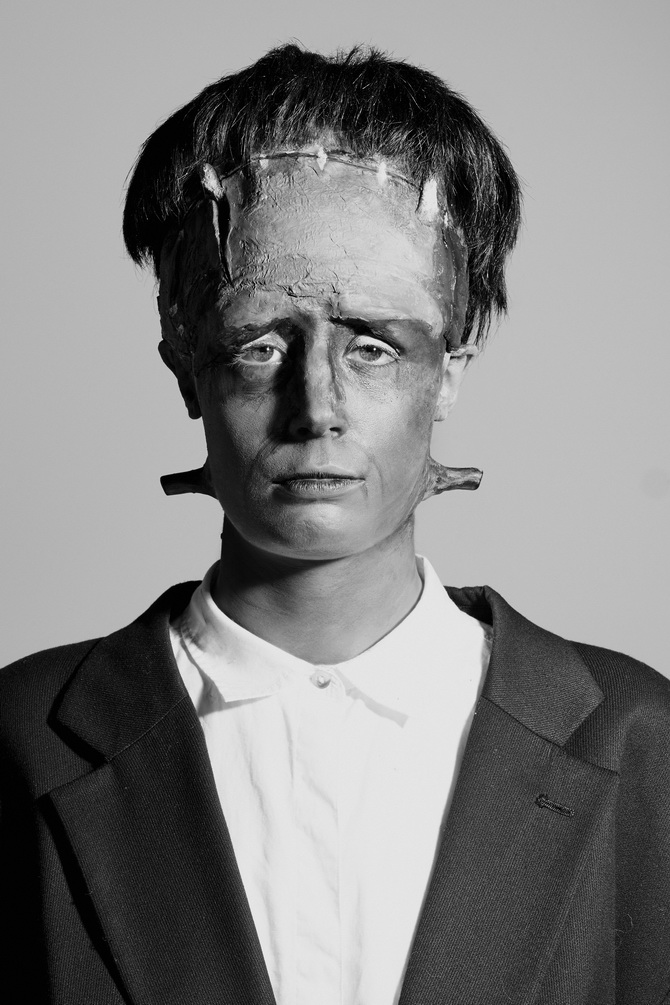 Louise: The monster of Frankenstein
-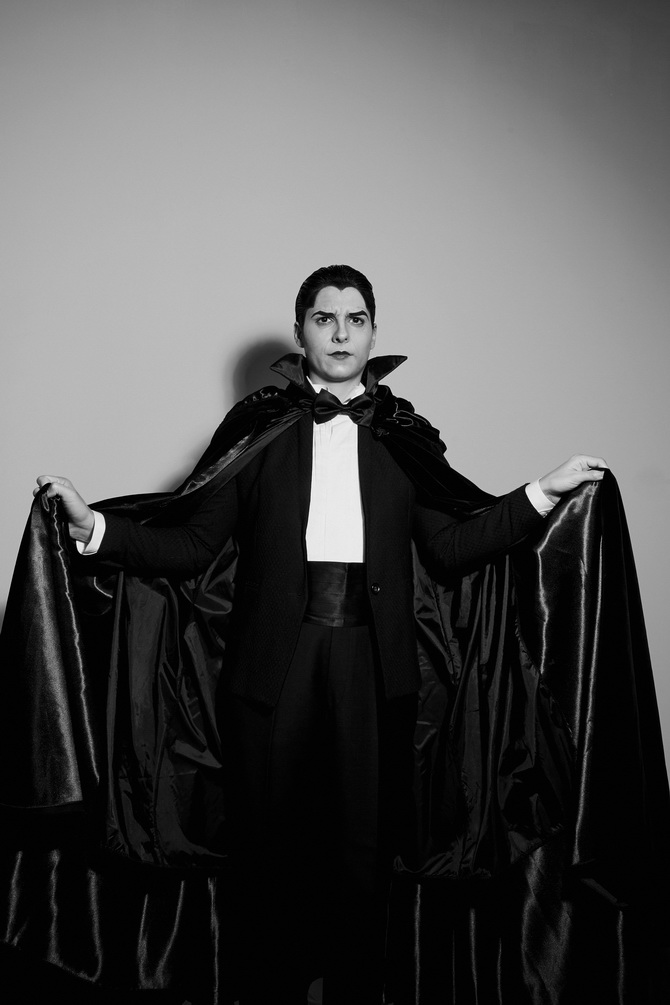 Alix: Dracula ( Bela Lugosi )
-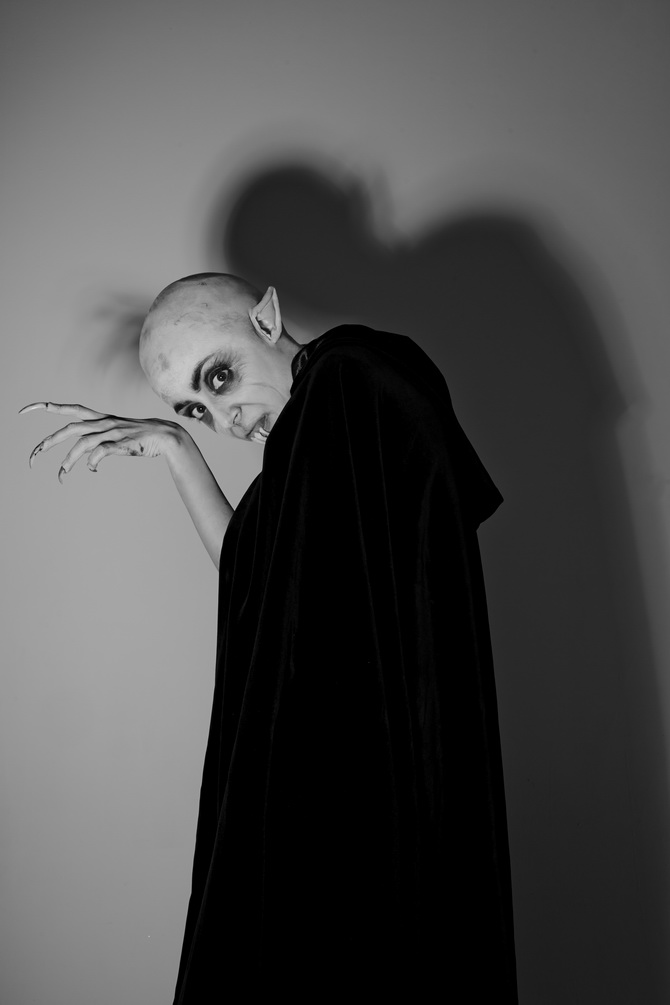 Louise : Nosferatu
-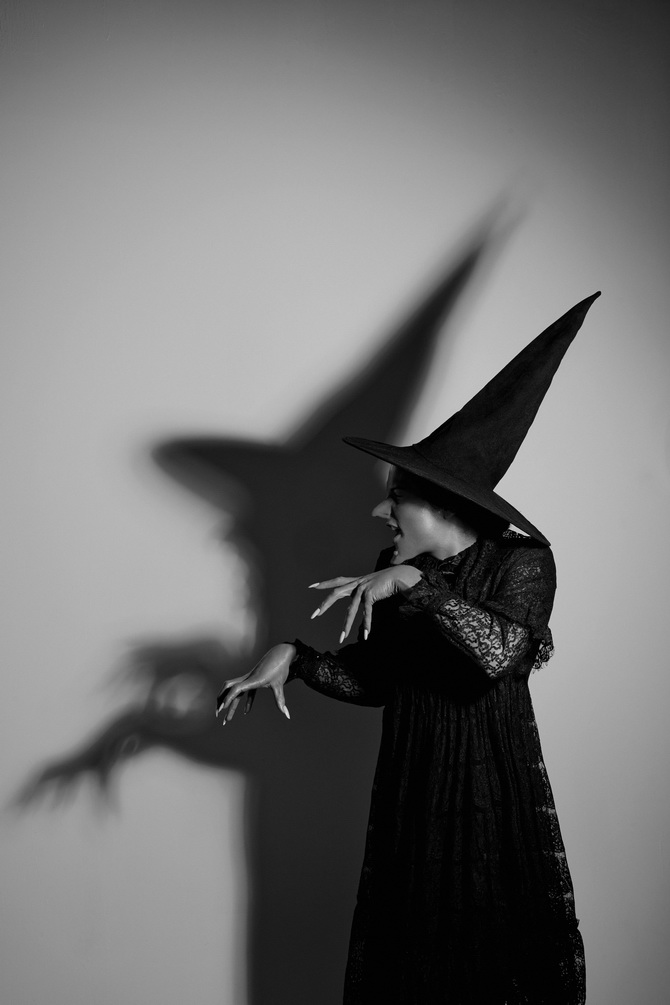 Alix : The wicked witch of the West ( The Wizard of Oz )
-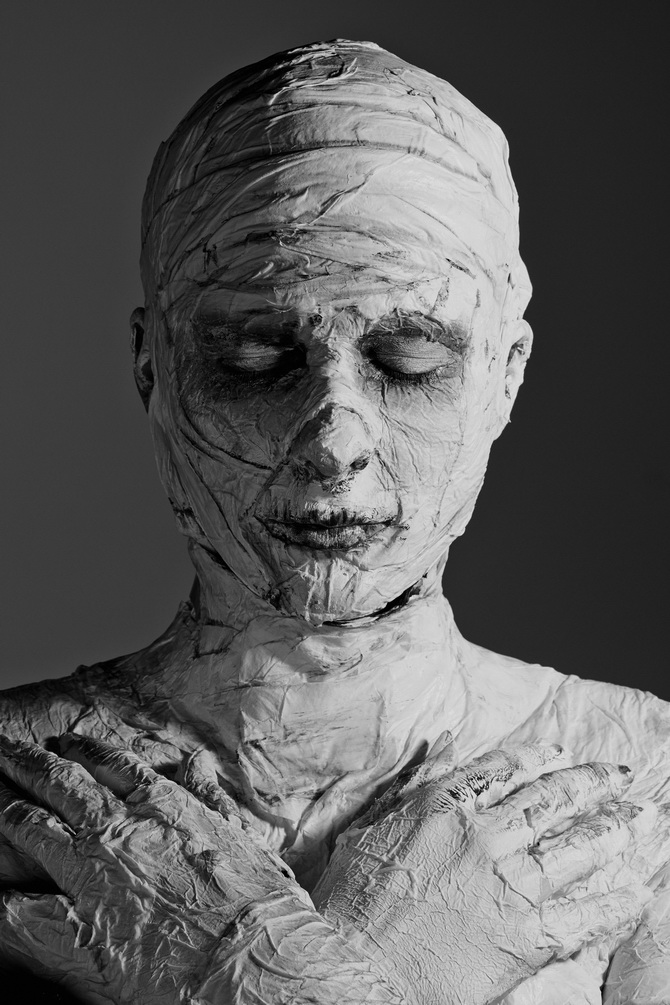 Alix: The Mummy
-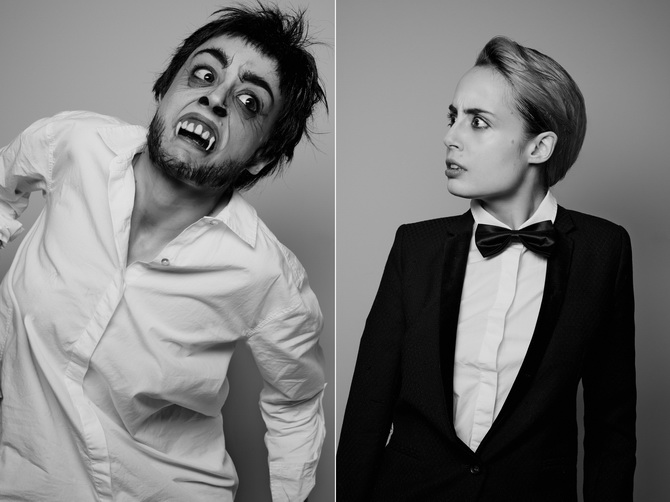 Louise : Dr Jekyll and Mr Hyde
-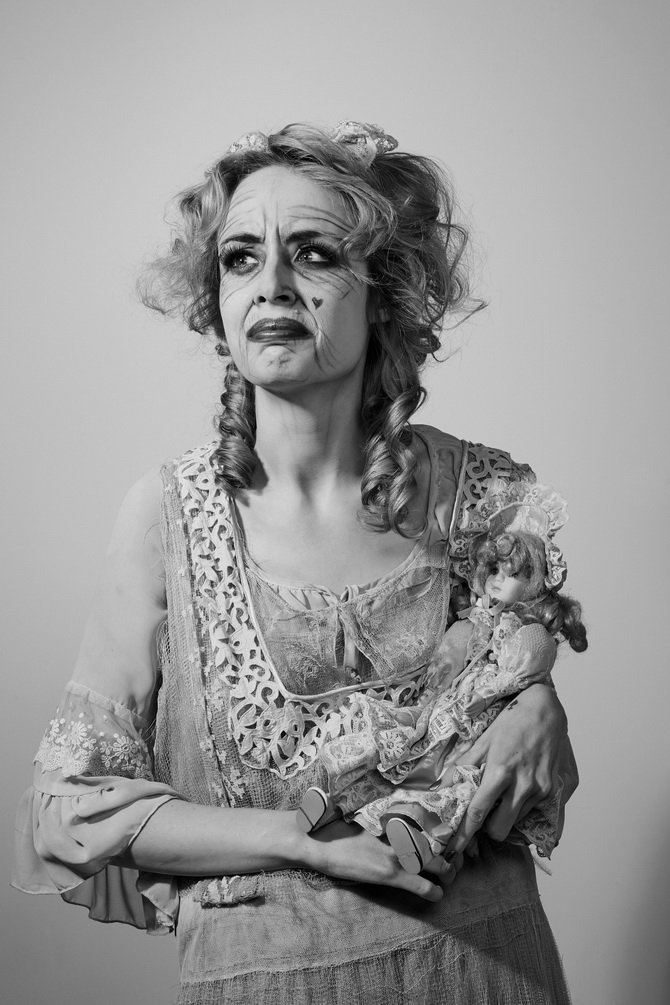 Louise: Baby Jane ( Bette Davis )
-
-
A huge thank you to:
-
Pauline Darley ( Photographer ) assisted by Lara Guffroy
Sess and Camille from Mademoiselle Mu ( makeup )
Brigitte M and Mélanie Etchart ( Hairstylists )
 -
-
-
-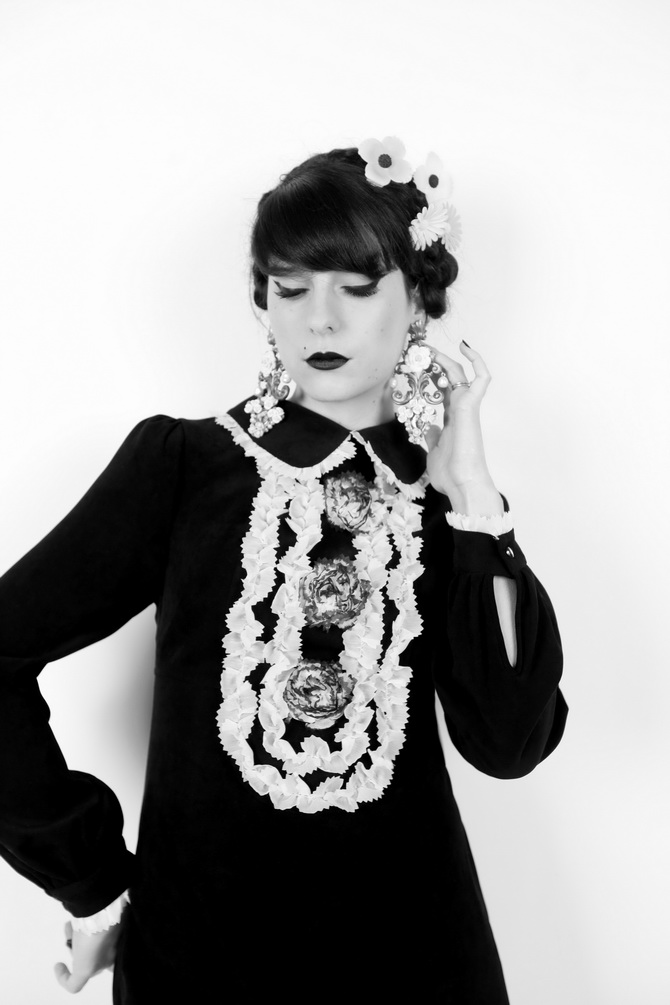 -
-
Notre séance spécial Halloween avec Louise, Pauline et Mademoiselle Mu, c'est demain !
En attendant, et puisqu'elle s'inscrit plutôt bien dans le thème, je voulais absolument shooter ma nouvelle robe Sretsis.
Je porte cette marque assez souvent, et pour les nombreuses personnes qui m'ont demandés comment se la procurer ( basée en Thaïlande, et difficilement trouvable ailleurs qu'en Asie et en Australie ) je peux apporter une réponse, mais malheureusement pas de solution.
J'ai fait la connaissance des créatrices de Sretsis il y a trois ans. Nous sommes devenues amies depuis ( j'ai fêté le Dia de los Muertos au Mexique avec elles notamment ), et je suis en contact avec leur équipe pour passer mes commandes en direct.
Comme Sretsis est l'une de mes marques préférées et que je peux difficilement résister à chaque nouvelle collection, c'est un moyen beaucoup plus efficace pour moi que de commander sur des sites de vente en ligne à l'autre bout du monde ( comme Maximillia ou Lady Petrova par exemple ).
-
-
-
-
The halloween shooting with Louise, Pauline and mademoiselle Mu is coming tomorrow !
In the meantime, I really wanted to post my new Sretsis dress which couldn't be more accurate right now
I tend to wear this brand a lot, and for the many people who asked me where it can be found ( based in Thailand, and hardly available anywhere else than Asia and Australia ), I can provide an answer, but unfortunately not a solution:
I met the designers of Sretsis three years ago, and we became friends since ( we celebrated Dia de los Muertos in Mexico together among other things ). I'm in contact with their team, and I place my orders directly with them.
As Sretsis is one of my favorite brands and I can't resist everytime a new collection comes out, it's much better for me than purchasing online at the other side of the world ( Maximillia or Lady Petrova for exemple ).
-
-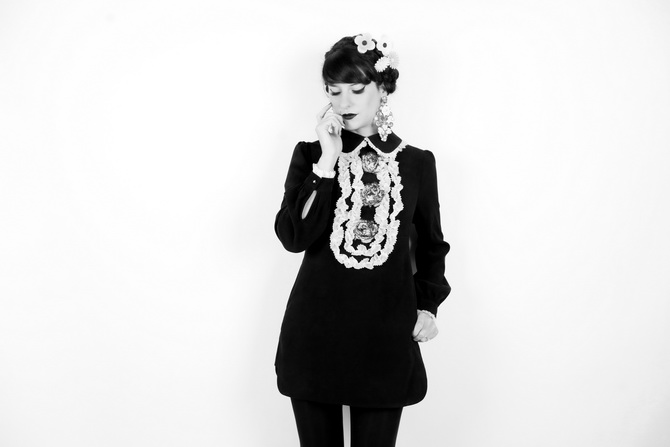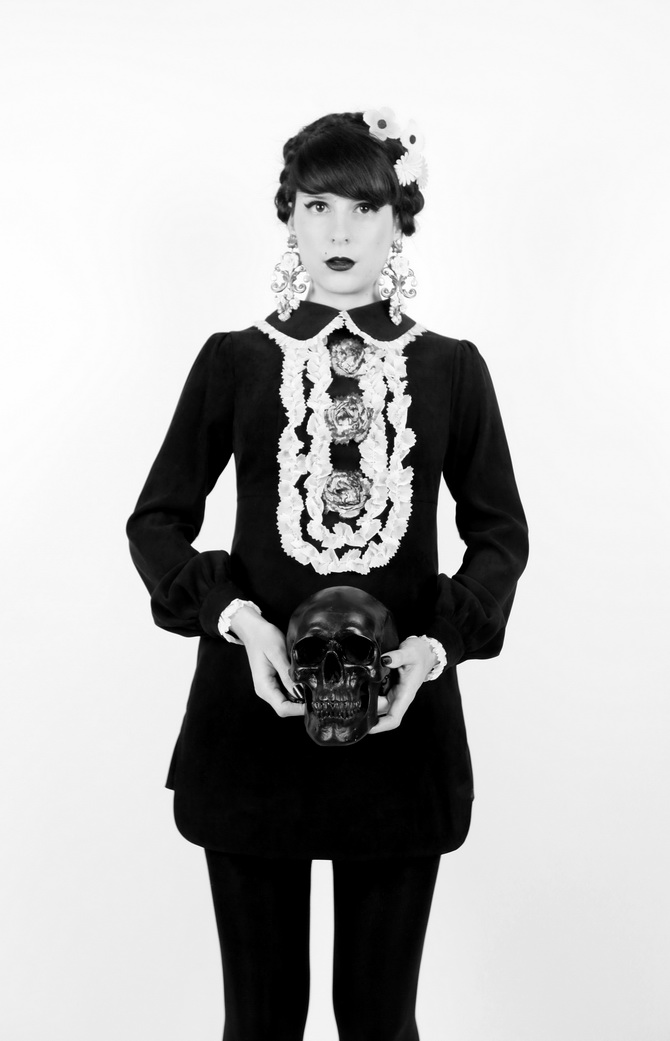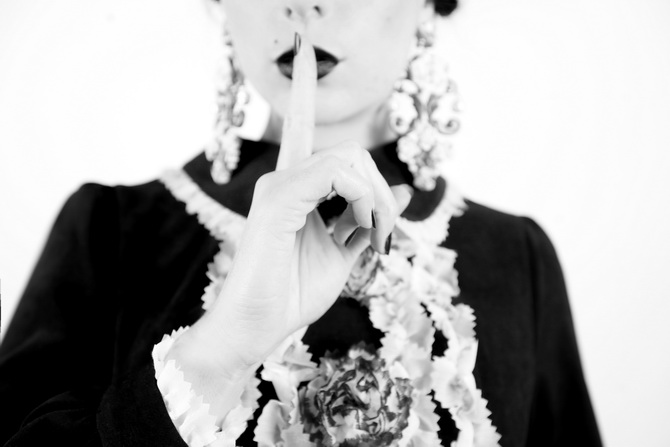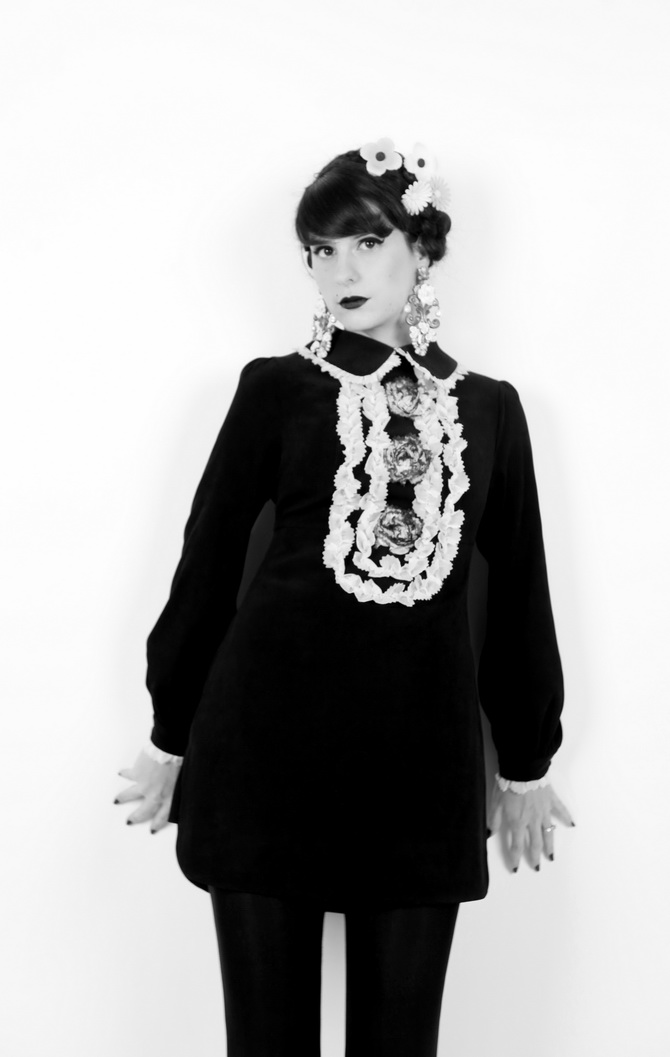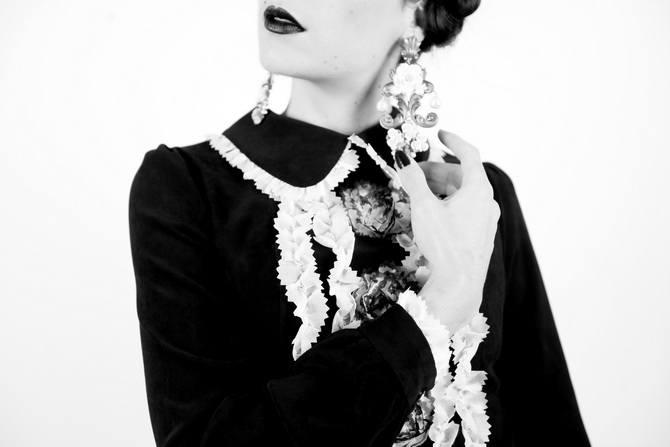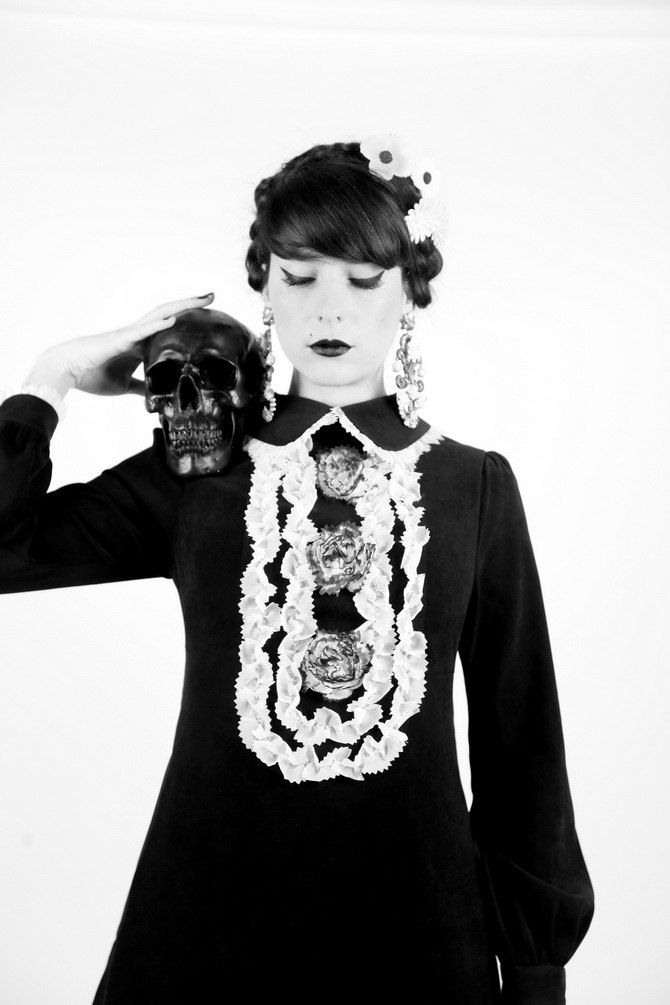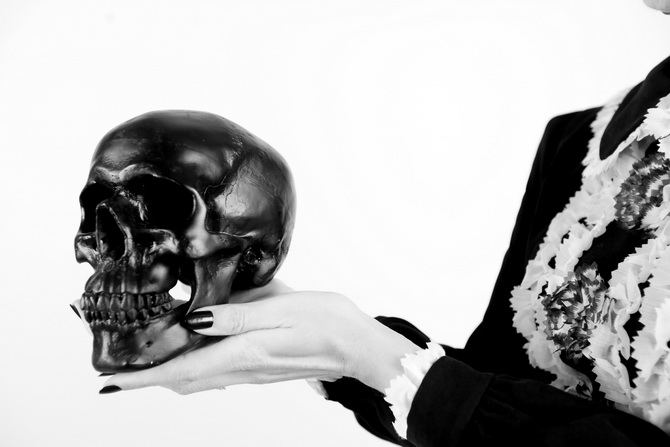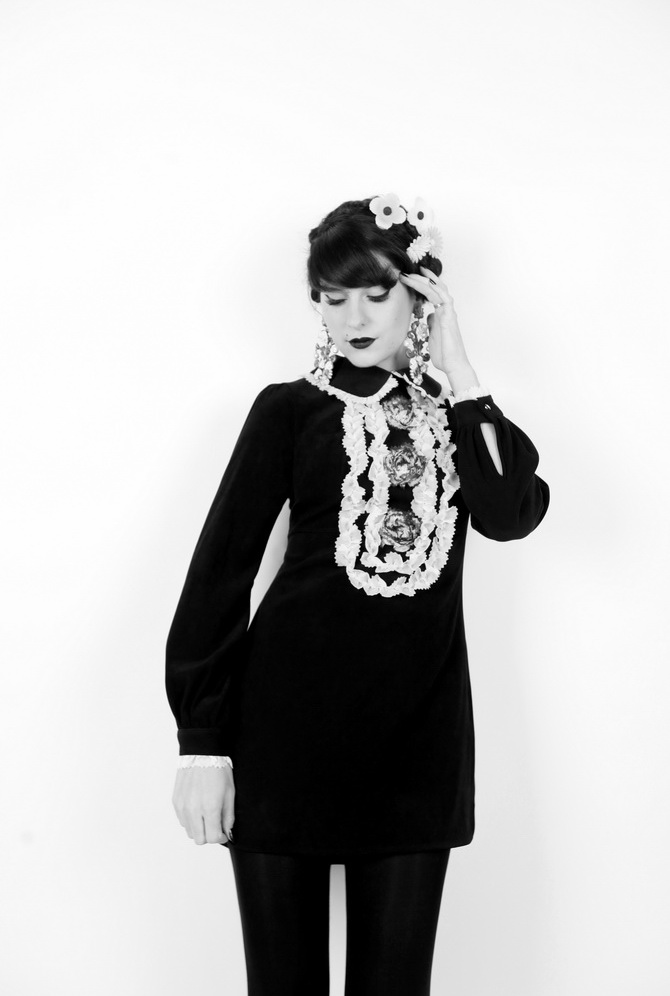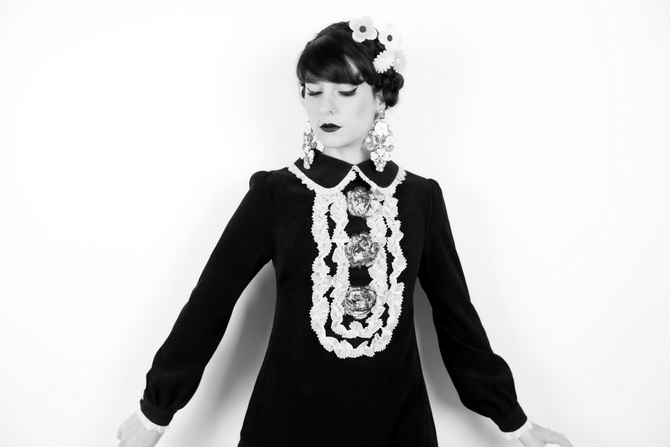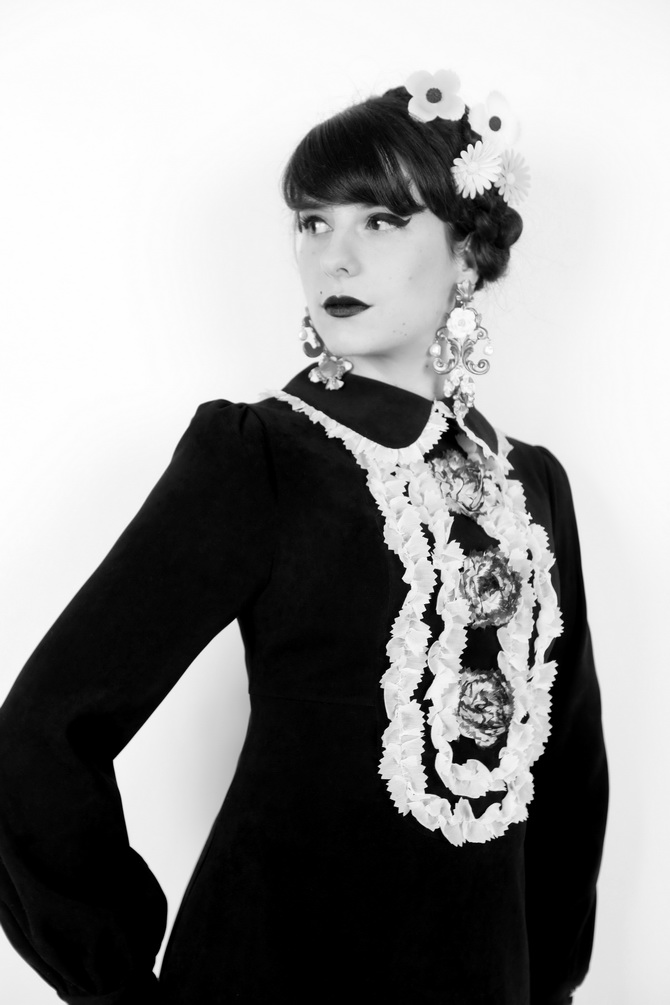 -
-
Robe / Dress : Sretsis
Boucles d'oreille / Earrings: Dolce & Gabbana
Fleurs dans les cheveux / Flowers in the hair: Sretsis rings
-
-
-
-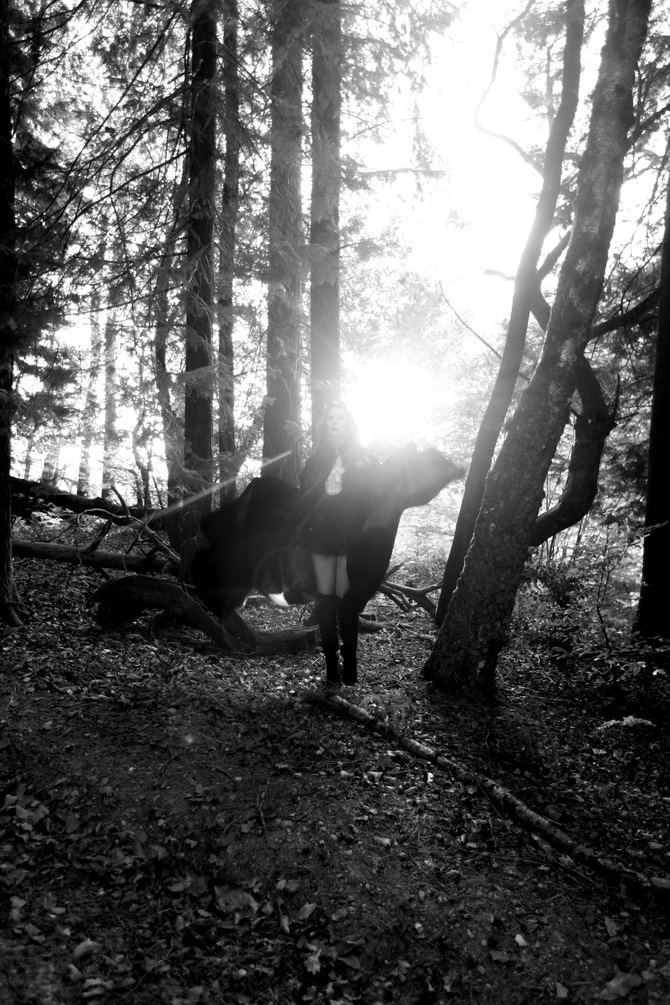 -
-
Mon amour pour la saison d'Halloween est loin d'être un secret.
Principalement parce que c'est une merveilleuse occasion pour regarder des films en mangeant des bonbons, mais aussi parce que c'est l'excuse parfaite pour porter robes d'inspiration Mercredi Addams et maquillage sombre à volonté.
Sans doute parce que je m'habille assez girly avec des couleurs claires le reste du temps, sortir ma bonne vieille cape en velours noir de ma penderie paraît toujours infiniment excitant en cette période de l'année.
-
-
♫ ♪ Kate Bush – WOW
-
-
It's no secret that I love Halloween so much. Mostly for the movies and the candies, but also because it gives me the perfect excuses to hang around casually dressed in Wednesday Addams inspired dresses and dark makeup.
Probably because I usually dress up pretty girly in light colors, taking my good old black velvet cape out of the closet always sounds very exciting this time of the year.
-
-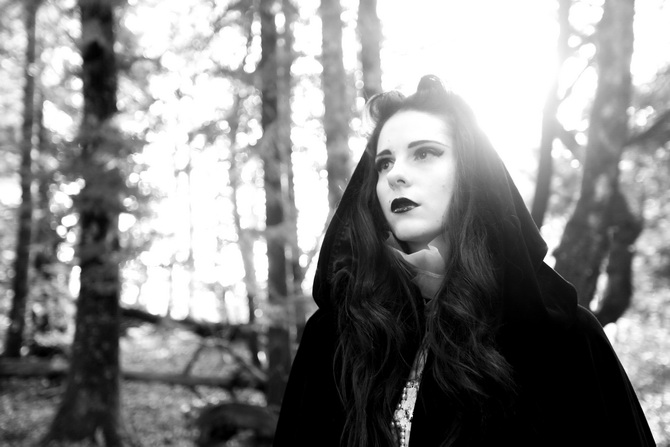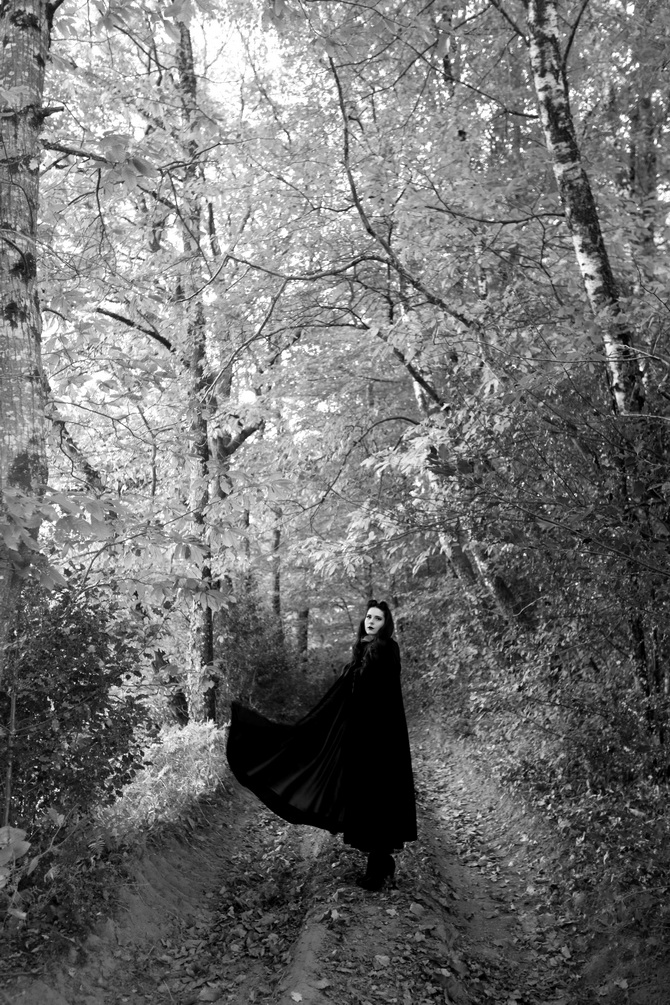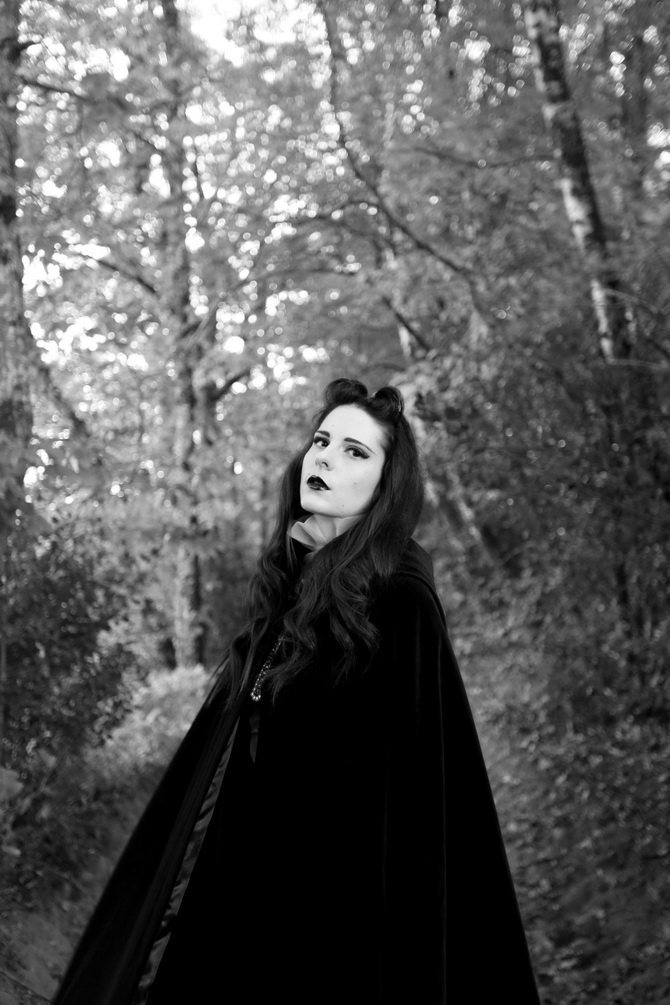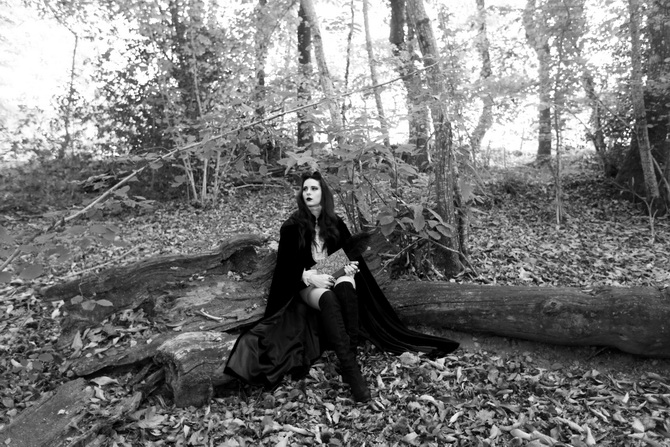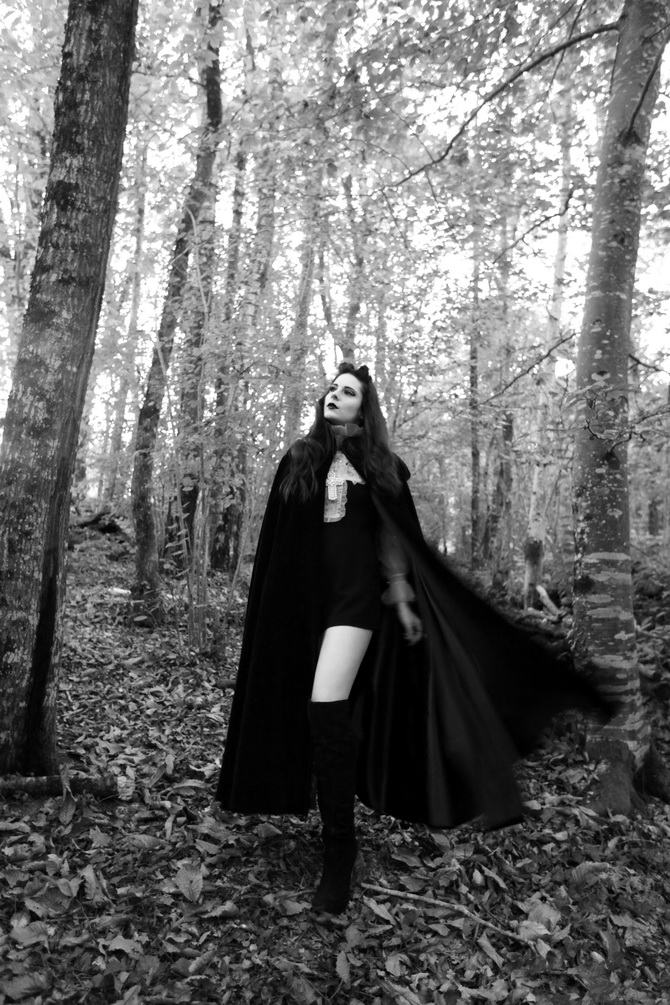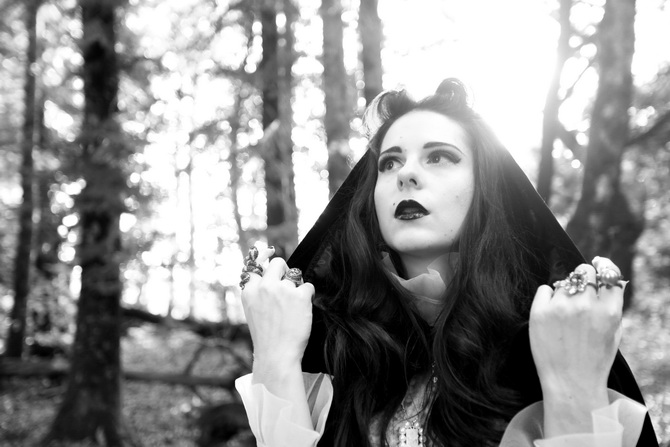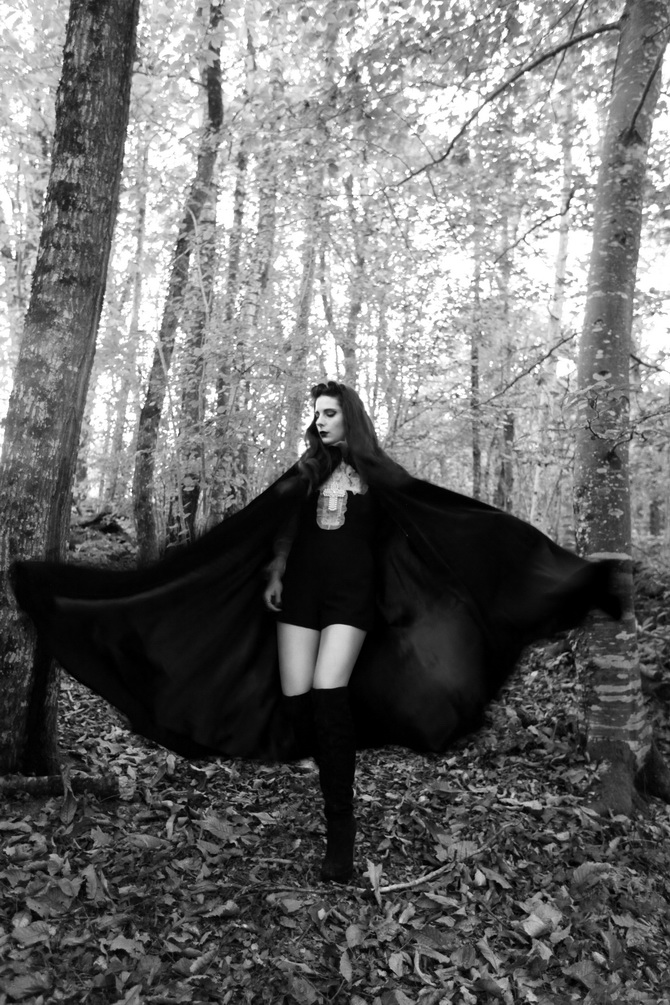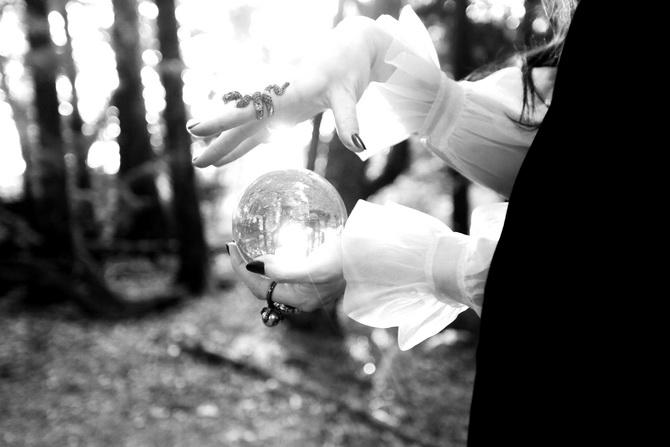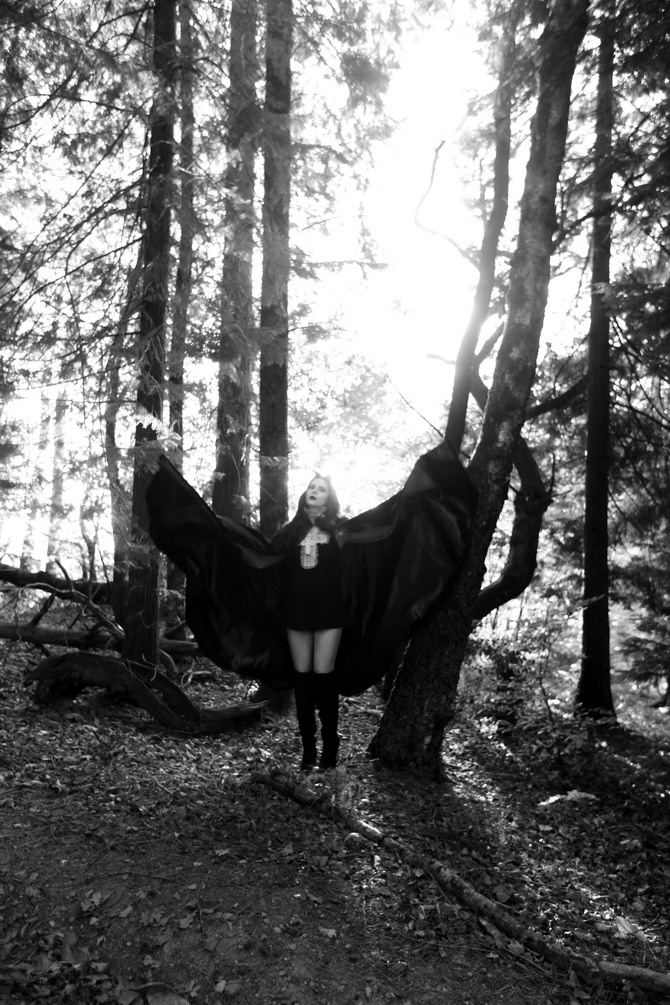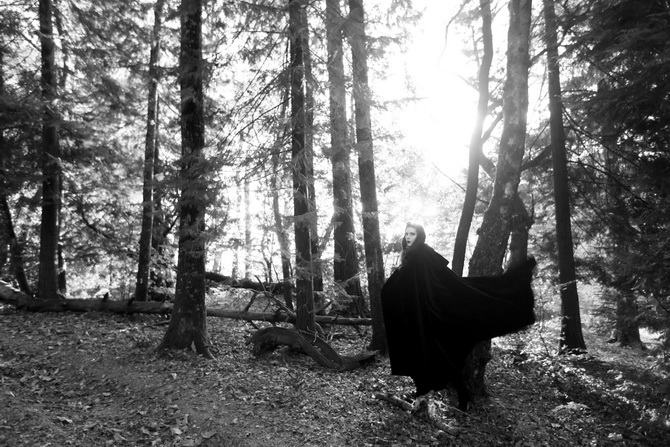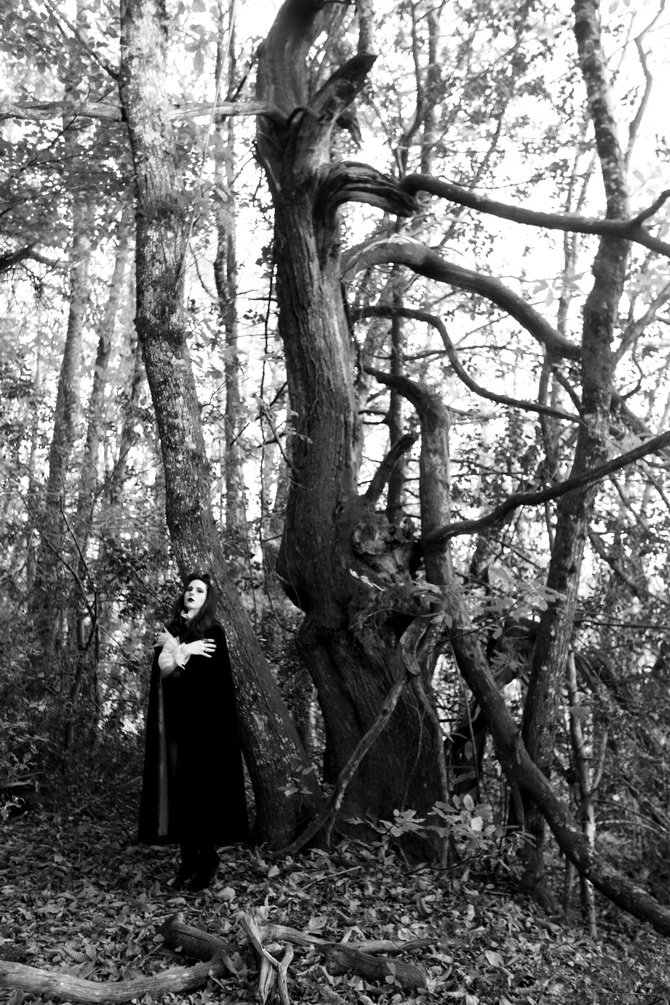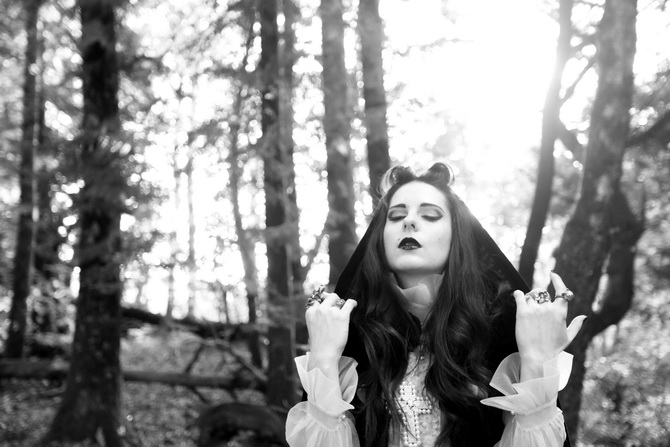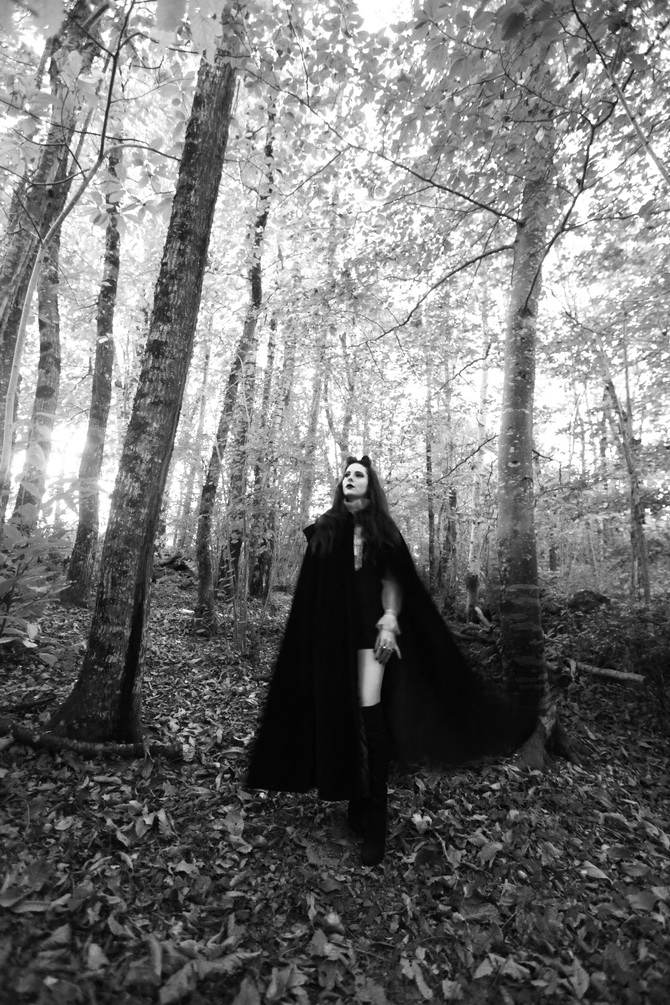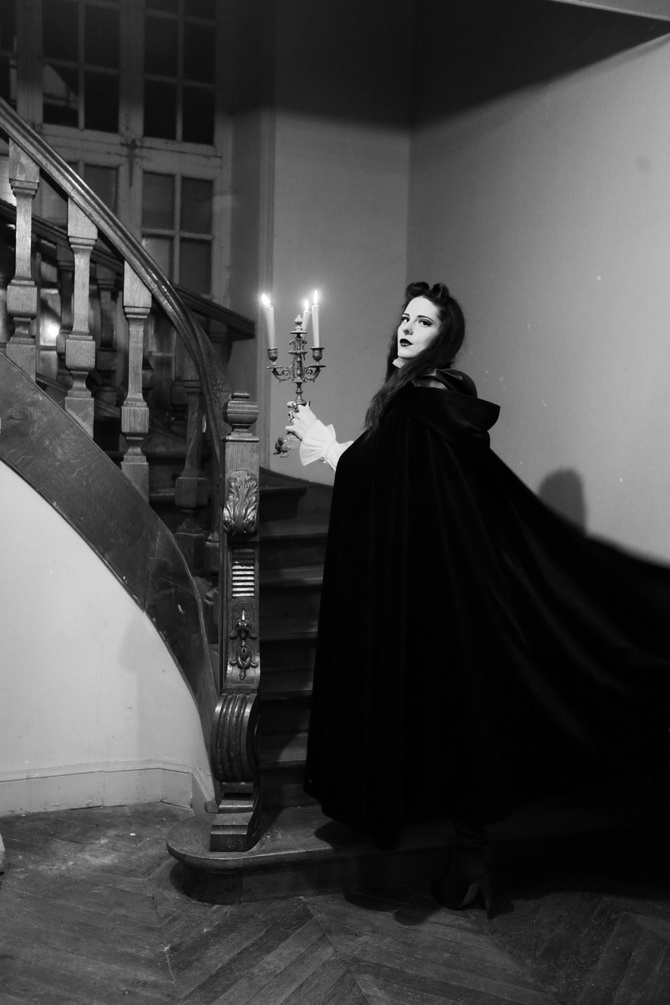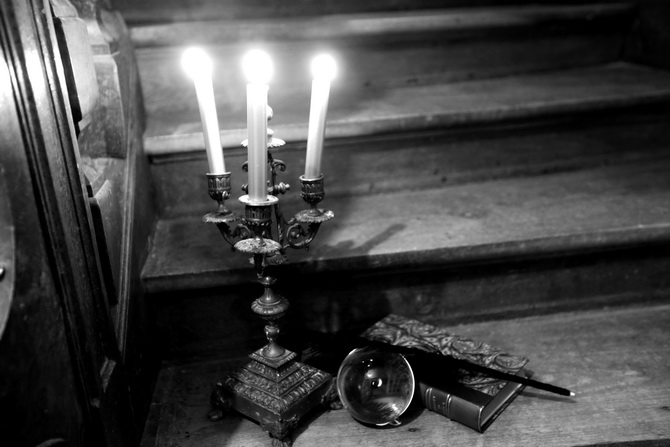 -
-
Cape : Ramenée de venise / Brought from Venice
Combi / Jumpsuit: Sretsis
Blouse : Sretsis
Bottes / Boots : Topshop
Collier / necklace: Sretsis
Bagues / Rings : Kenneth Jay Lane & Matina Amanita
-
-
-