-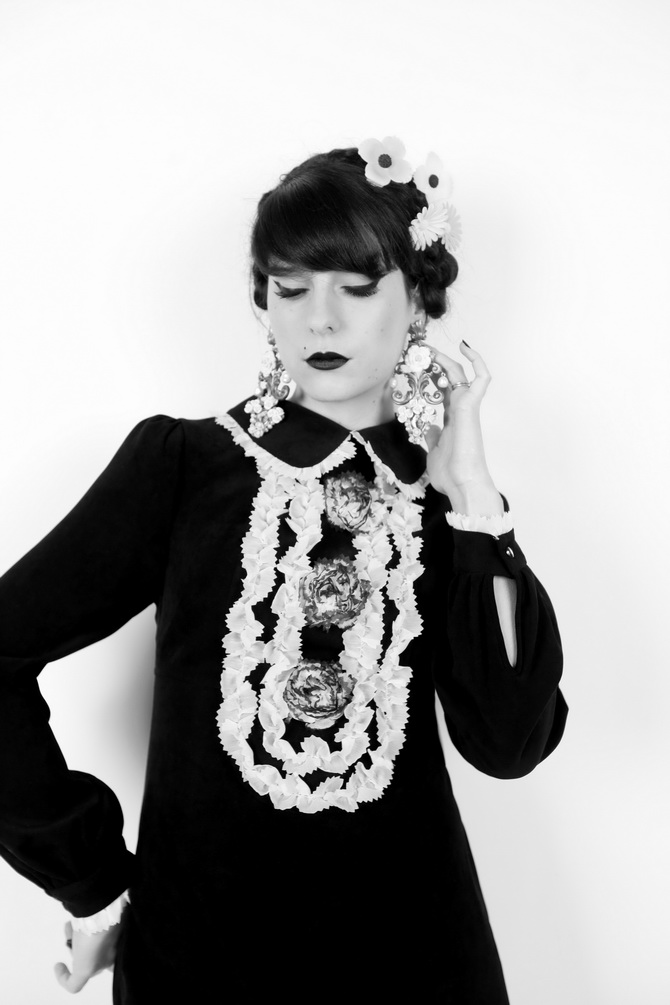 -
-
Notre séance spécial Halloween avec Louise, Pauline et Mademoiselle Mu, c'est demain !
En attendant, et puisqu'elle s'inscrit plutôt bien dans le thème, je voulais absolument shooter ma nouvelle robe Sretsis.
Je porte cette marque assez souvent, et pour les nombreuses personnes qui m'ont demandés comment se la procurer ( basée en Thaïlande, et difficilement trouvable ailleurs qu'en Asie et en Australie ) je peux apporter une réponse, mais malheureusement pas de solution.
J'ai fait la connaissance des créatrices de Sretsis il y a trois ans. Nous sommes devenues amies depuis ( j'ai fêté le Dia de los Muertos au Mexique avec elles notamment ), et je suis en contact avec leur équipe pour passer mes commandes en direct.
Comme Sretsis est l'une de mes marques préférées et que je peux difficilement résister à chaque nouvelle collection, c'est un moyen beaucoup plus efficace pour moi que de commander sur des sites de vente en ligne à l'autre bout du monde ( comme Maximillia ou Lady Petrova par exemple ).
-
-
-
-
The halloween shooting with Louise, Pauline and mademoiselle Mu is coming tomorrow !
In the meantime, I really wanted to post my new Sretsis dress which couldn't be more accurate right now
I tend to wear this brand a lot, and for the many people who asked me where it can be found ( based in Thailand, and hardly available anywhere else than Asia and Australia ), I can provide an answer, but unfortunately not a solution:
I met the designers of Sretsis three years ago, and we became friends since ( we celebrated Dia de los Muertos in Mexico together among other things ). I'm in contact with their team, and I place my orders directly with them.
As Sretsis is one of my favorite brands and I can't resist everytime a new collection comes out, it's much better for me than purchasing online at the other side of the world ( Maximillia or Lady Petrova for exemple ).
-
-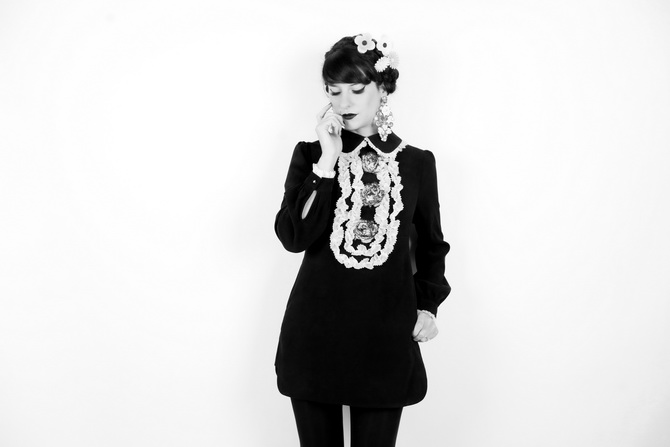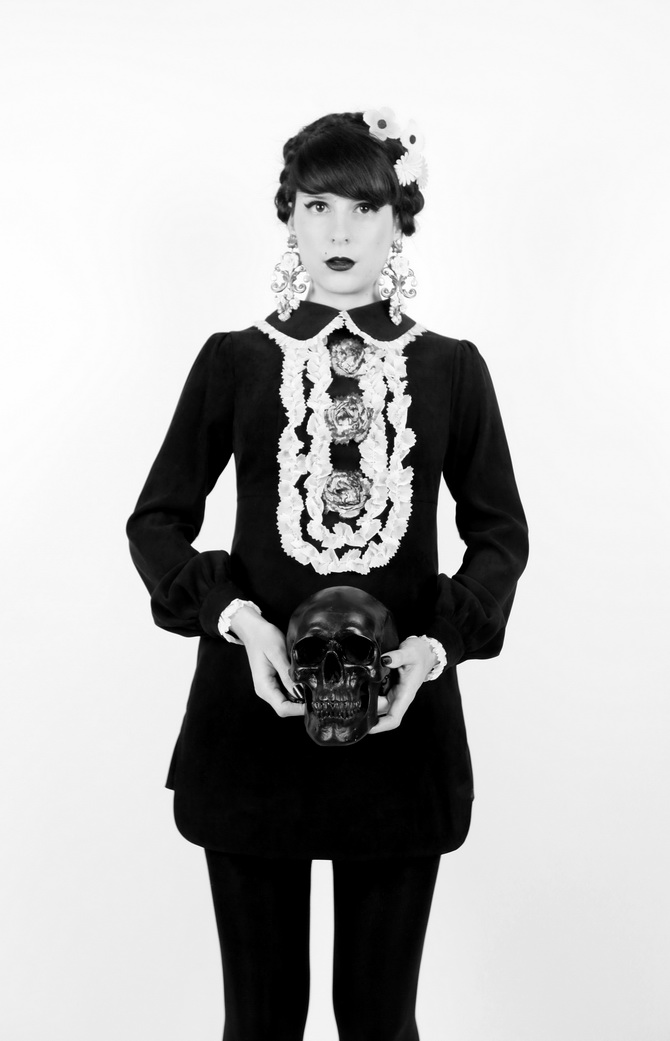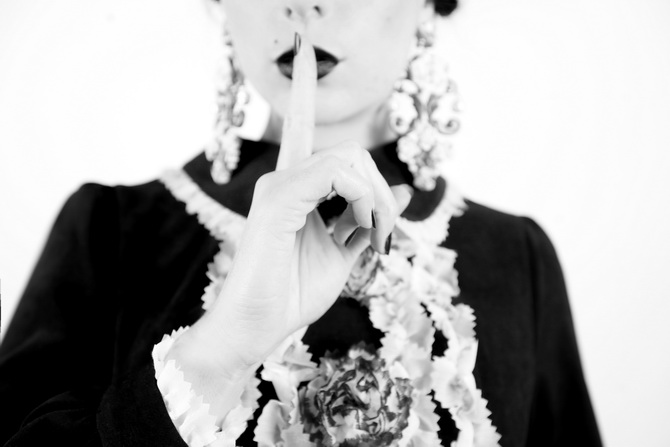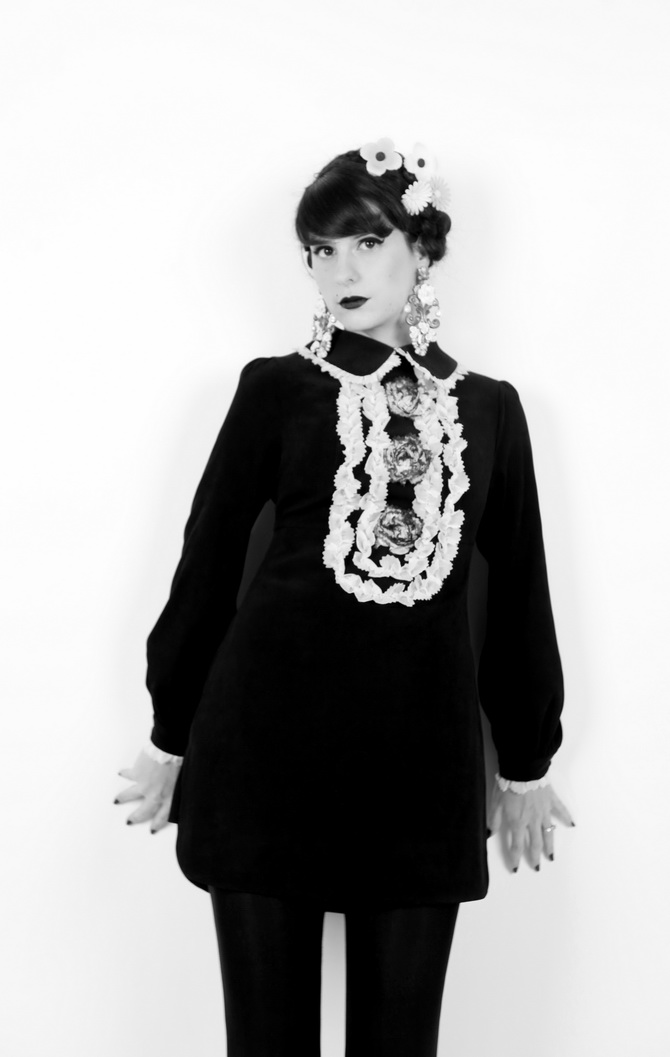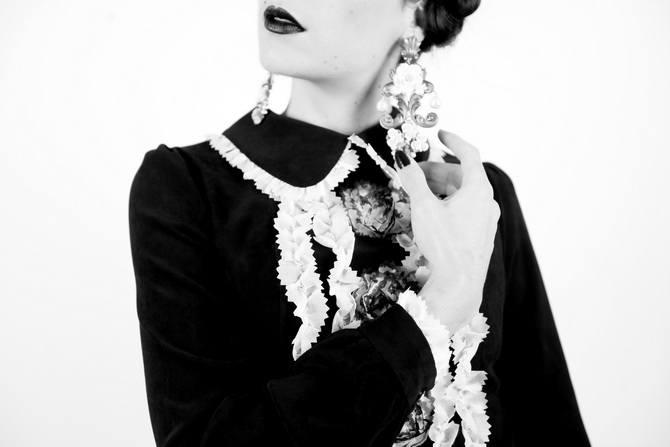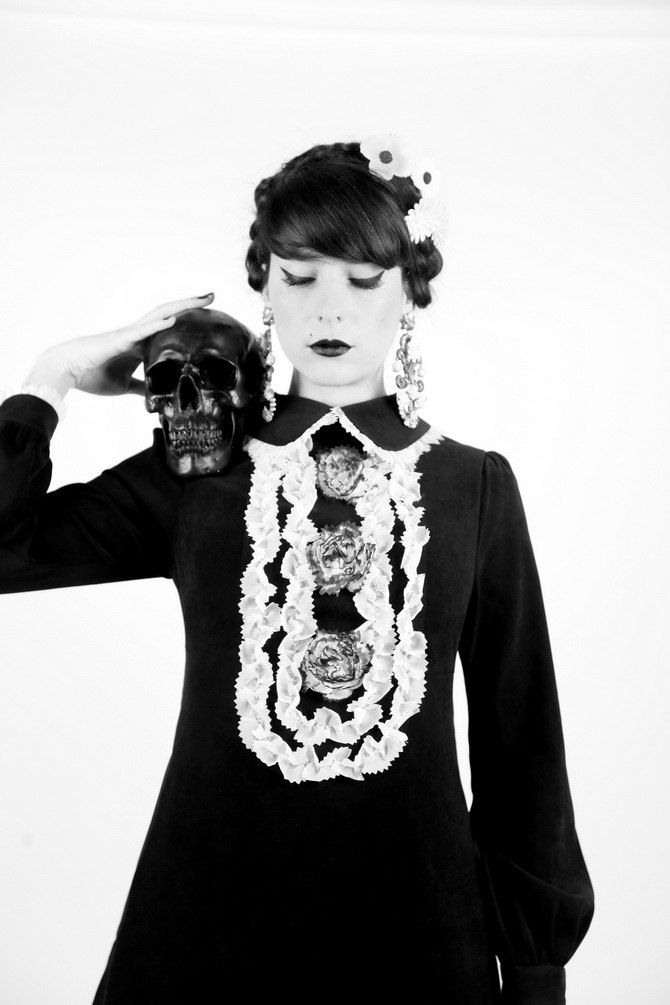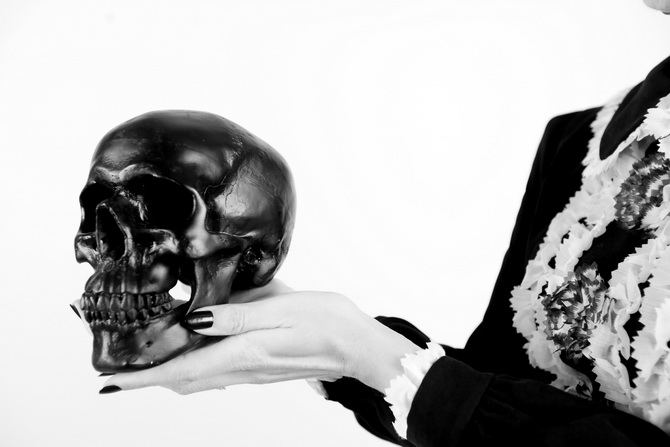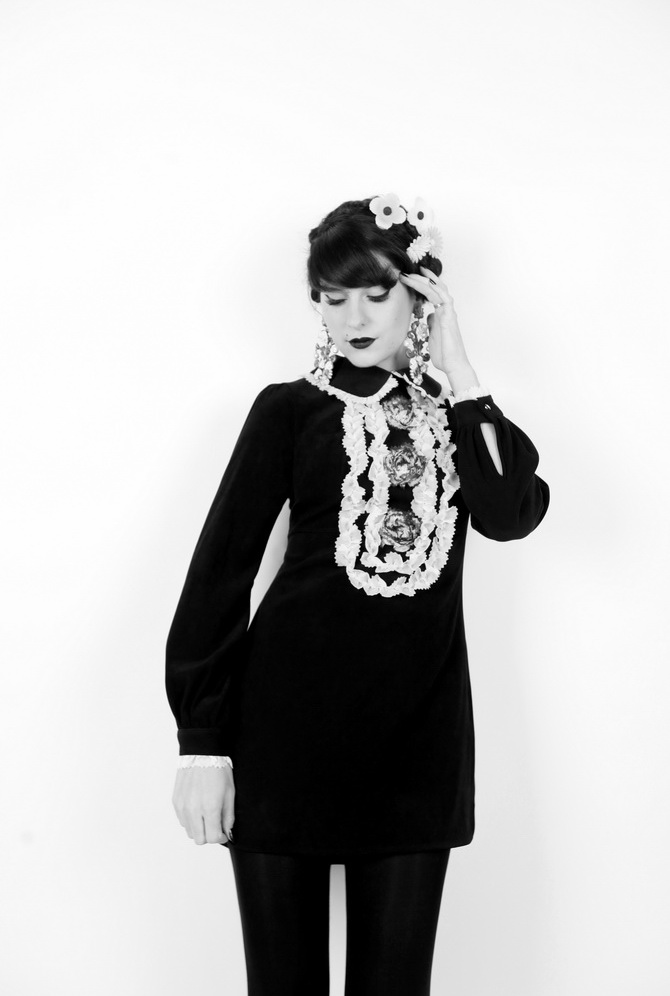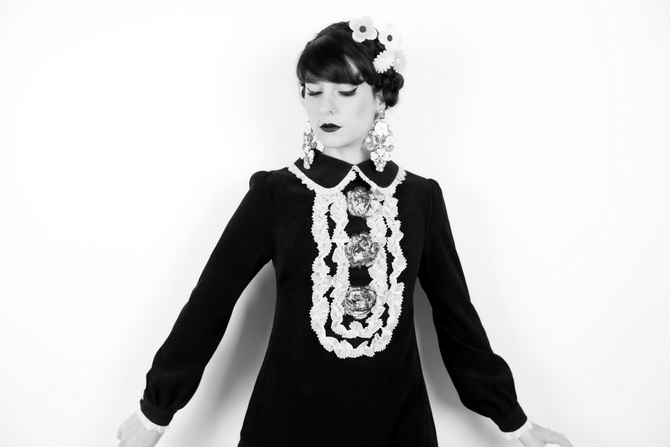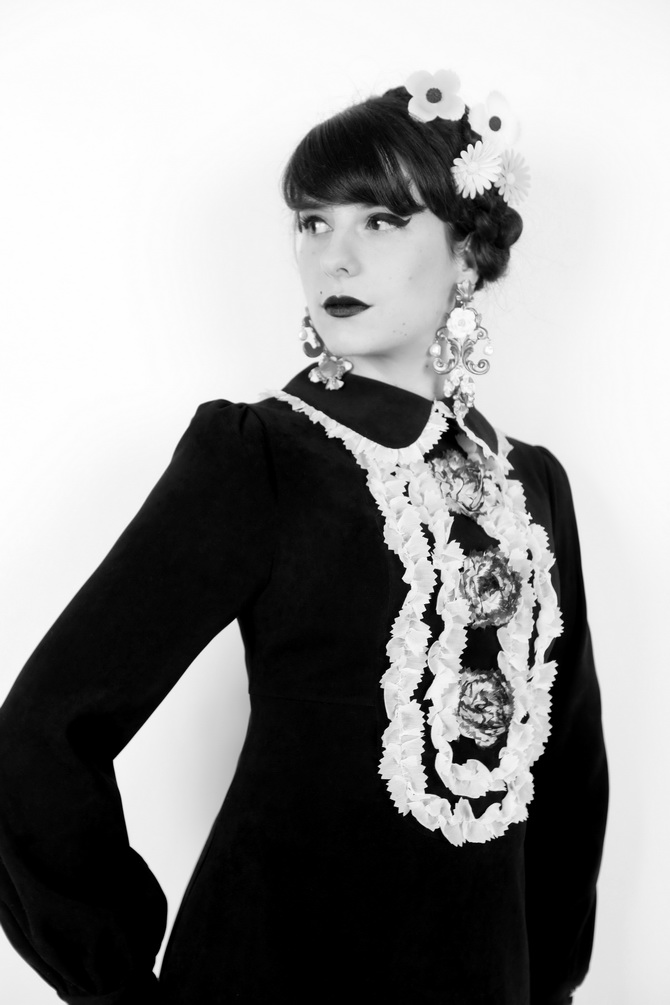 -
-
Robe / Dress : Sretsis
Boucles d'oreille / Earrings: Dolce & Gabbana
Fleurs dans les cheveux / Flowers in the hair: Sretsis rings
-
-
-
-
-
-
Petite parenthèse sucrée pendant cette semaine Halloweenesque à l'occasion d'une collaboration avec André pour qui j'ai eu le plaisir de réaliser deux shootings.
Connue pour ses chaussures, la marque vient de lancer sa ligne de maroquinerie. Assez logique quand on est un pro du cuir ! La collection met d'ailleurs en valeur la noblesse et la qualité de cette matière.
Parmi la multitude de modèles tous branchés et dans l'air du temps, j'ai choisi le sac "le tendre rockeur".
En plus de sa jolie forme, je ne pouvais par résister au léopard que j'adore décliner sur beaucoup de mes accessoires ( sacs, ballerines, ceintures … ) Et pour ranger mes effets personnels avec soins, une pochette noire assortie.
Pour cette première séance, j'ai voulu interagir avec l'imprimé léopard de manière différente de ce à quoi on est habitué.
Et pourquoi pas avec un total look rose bonbon pour une tenue qui ne soit ni vintage ni rock pour changer ? Une excellente occasion pour moi de porter mon manteau shamallow Carven !-
-
-
-
-
Sac / bag "Le tendre rockeur" : André
Pochette / pouch "La fine incruste" : André
Pantalon / Trousers : Orla Kiely
Pull / Jumper : BZR
Manteau / Coat : Carven
-
-
-
-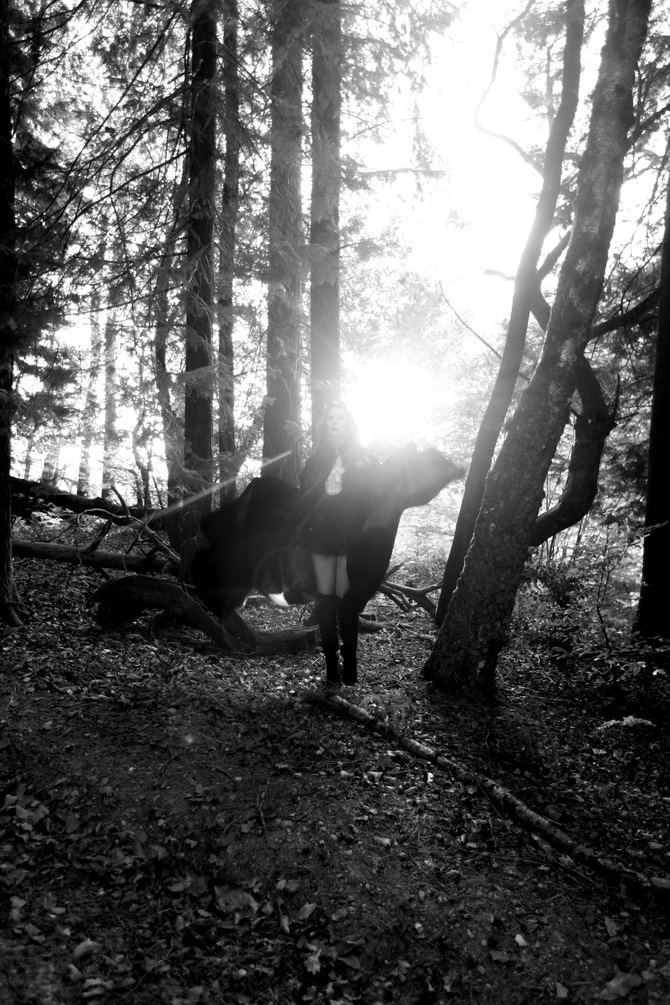 -
-
Mon amour pour la saison d'Halloween est loin d'être un secret.
Principalement parce que c'est une merveilleuse occasion pour regarder des films en mangeant des bonbons, mais aussi parce que c'est l'excuse parfaite pour porter robes d'inspiration Mercredi Addams et maquillage sombre à volonté.
Sans doute parce que je m'habille assez girly avec des couleurs claires le reste du temps, sortir ma bonne vieille cape en velours noir de ma penderie paraît toujours infiniment excitant en cette période de l'année.
-
-
♫ ♪ Kate Bush – WOW
-
-
It's no secret that I love Halloween so much. Mostly for the movies and the candies, but also because it gives me the perfect excuses to hang around casually dressed in Wednesday Addams inspired dresses and dark makeup.
Probably because I usually dress up pretty girly in light colors, taking my good old black velvet cape out of the closet always sounds very exciting this time of the year.
-
-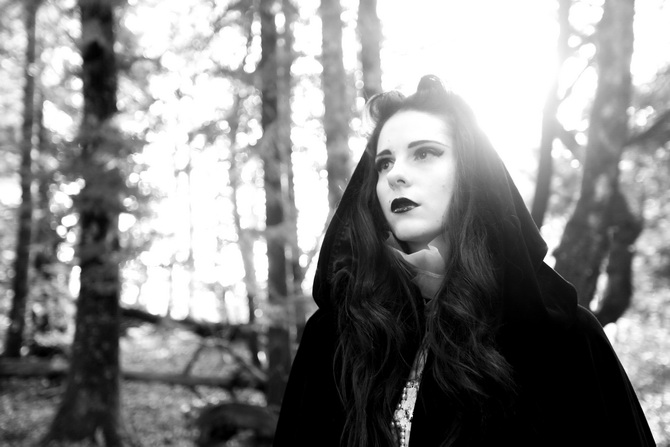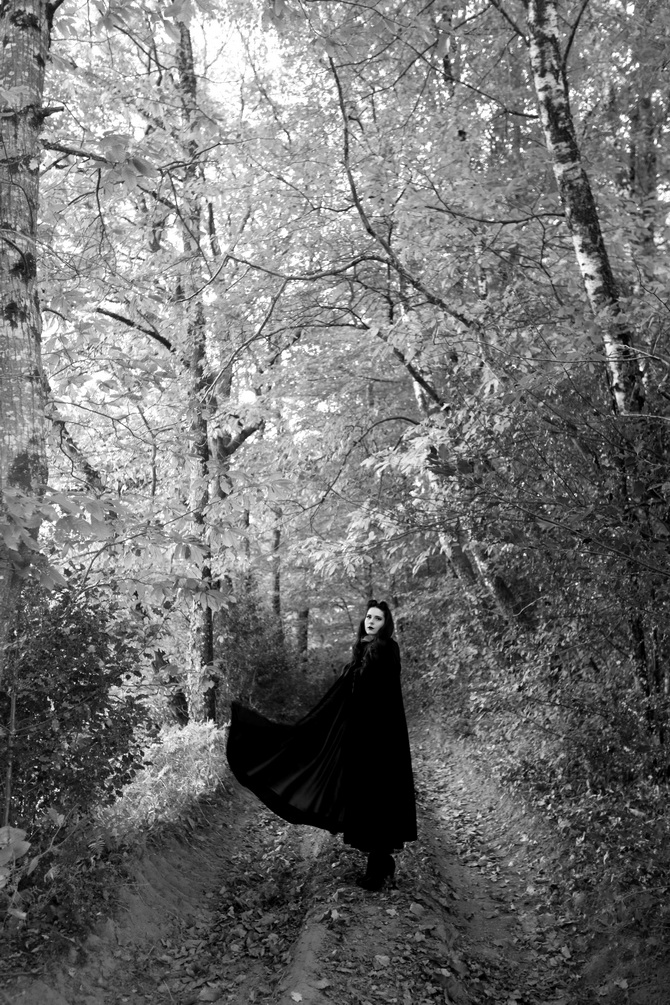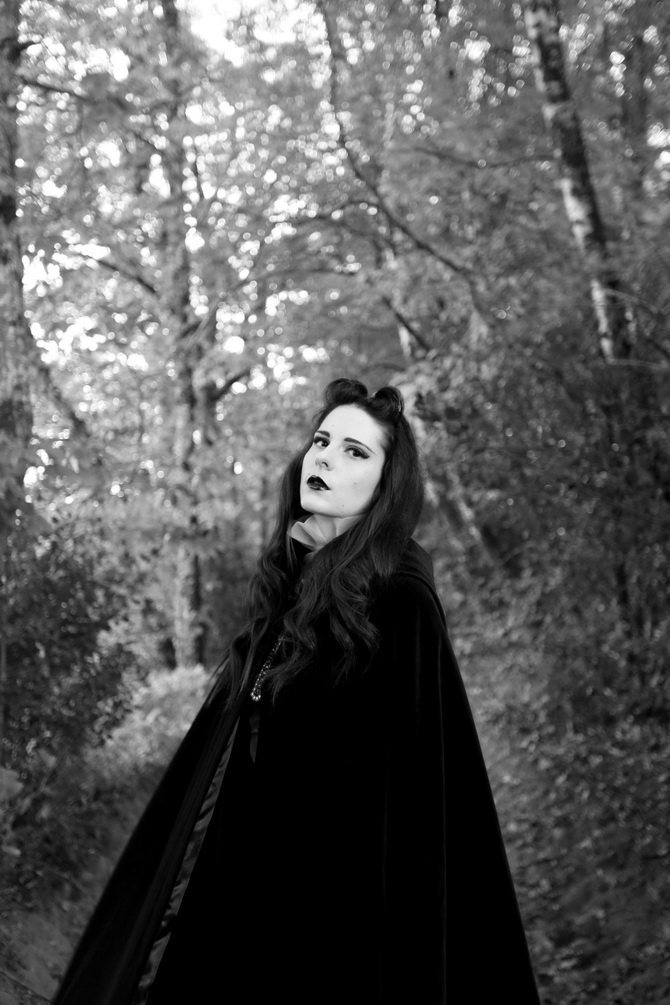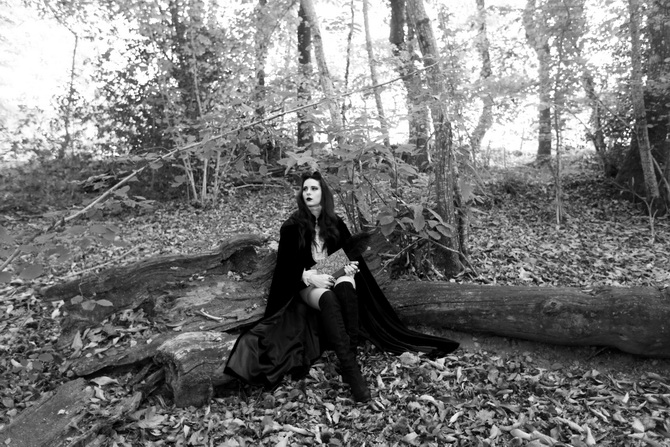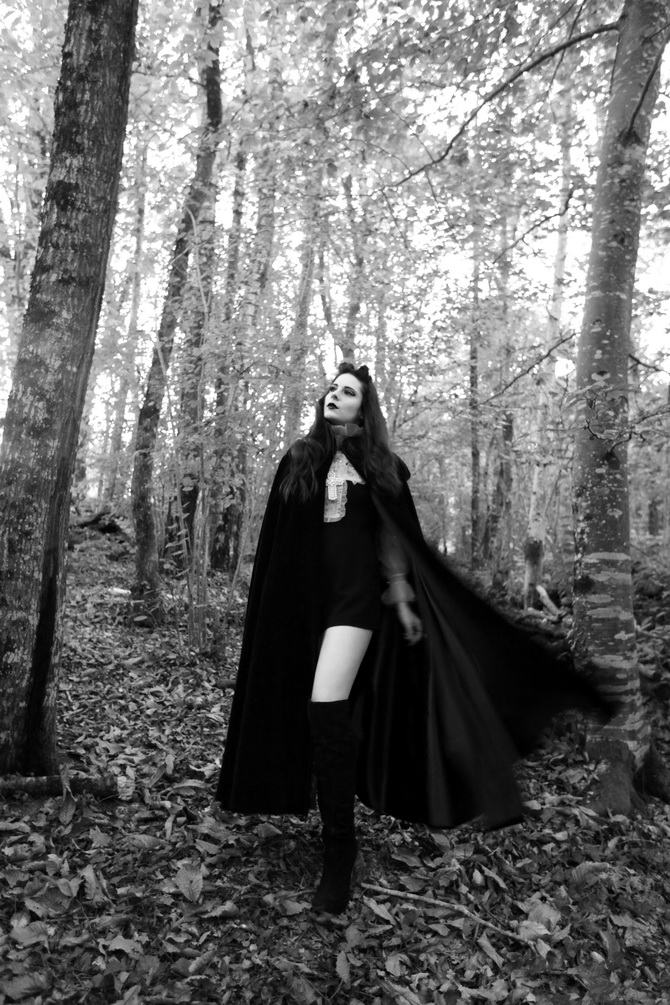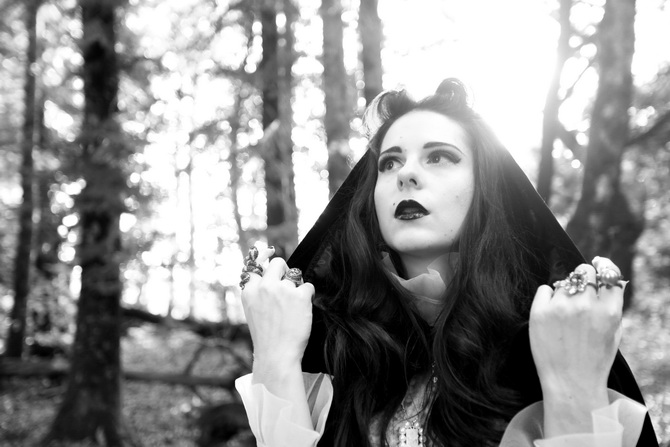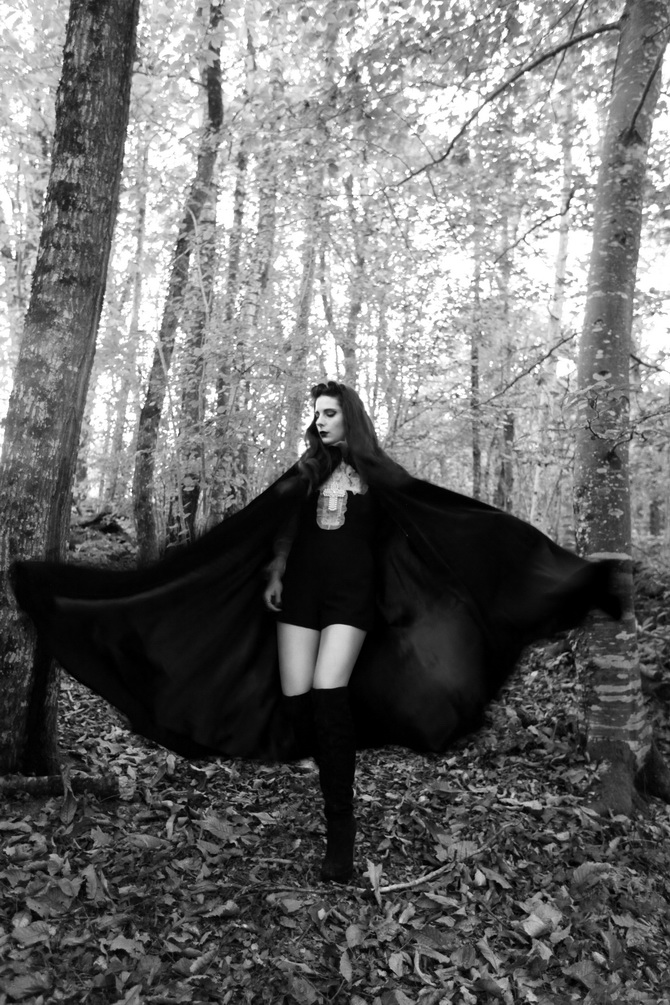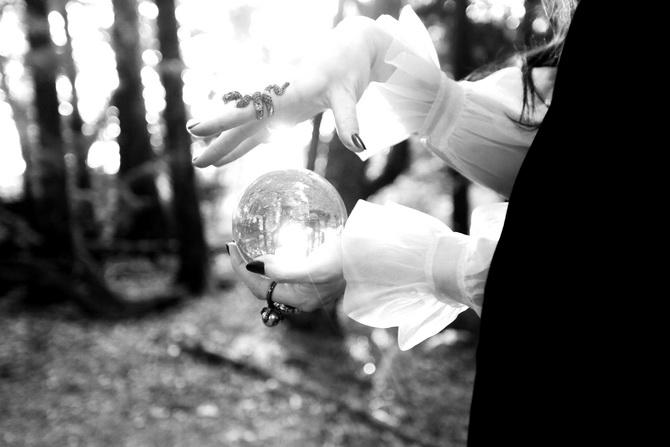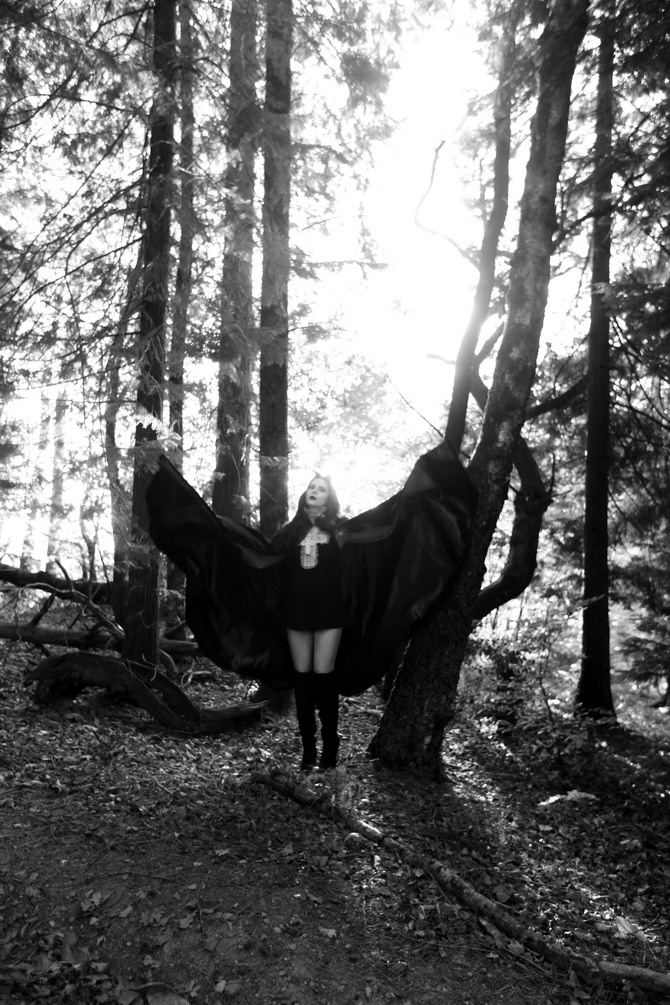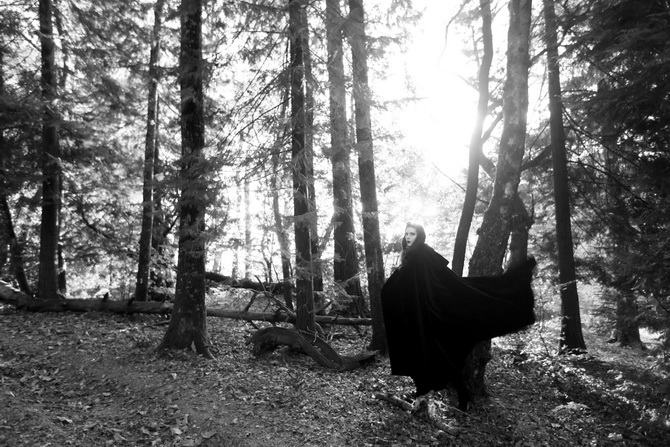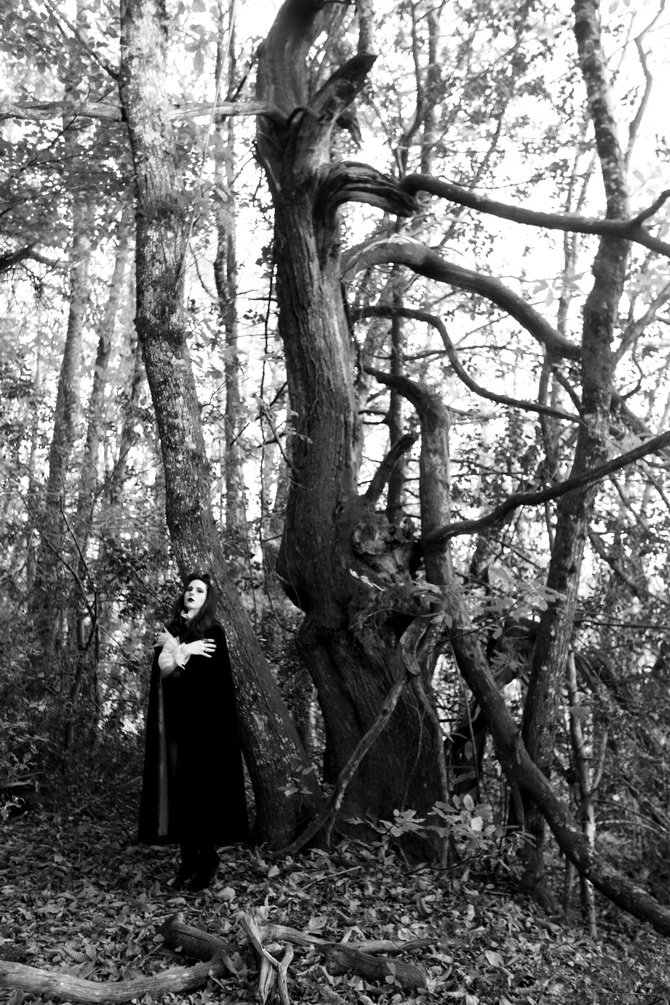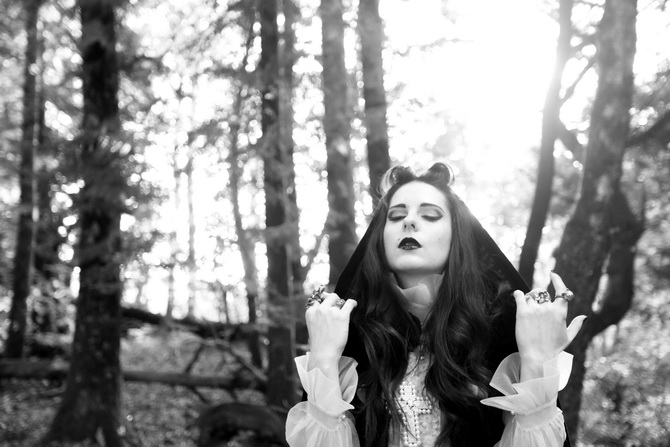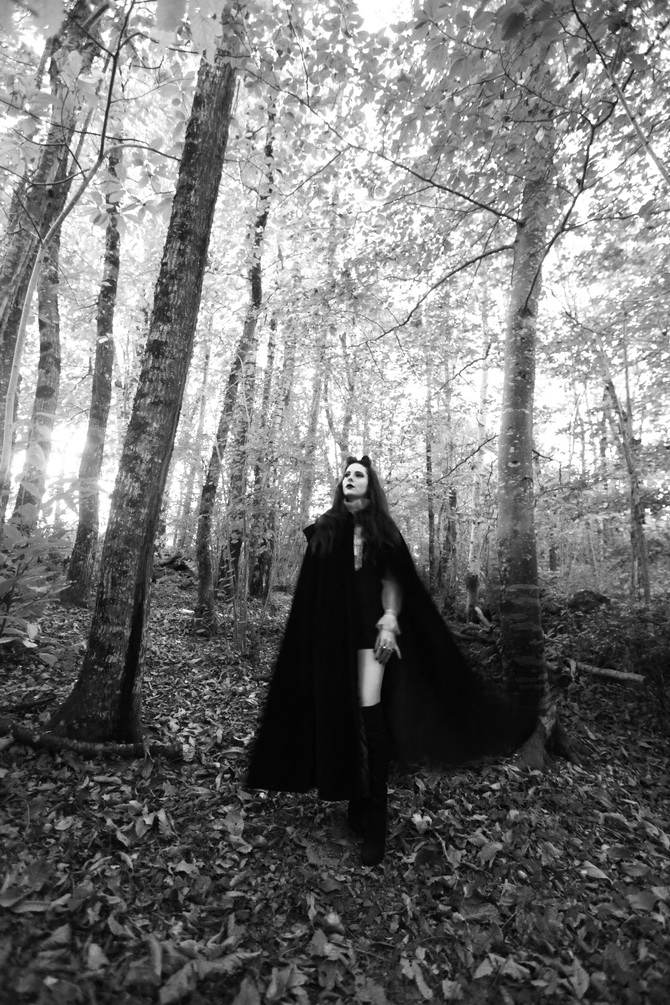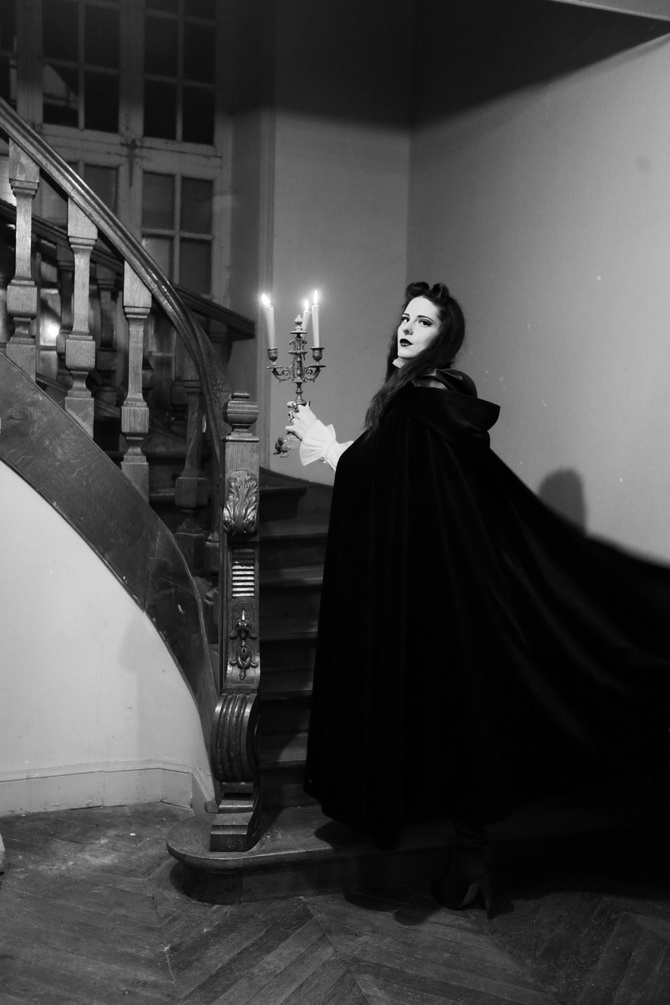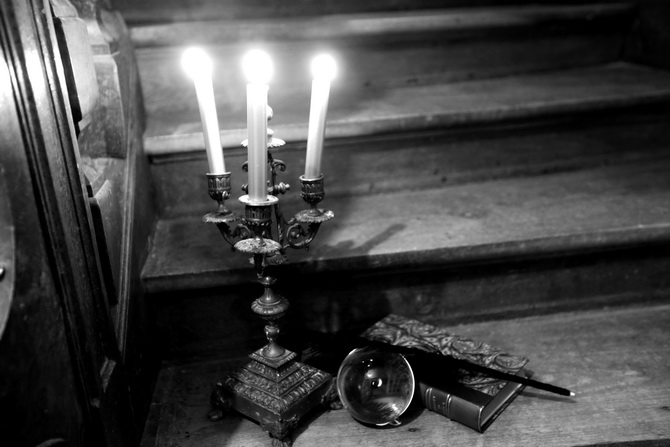 -
-
Cape : Ramenée de venise / Brought from Venice
Combi / Jumpsuit: Sretsis
Blouse : Sretsis
Bottes / Boots : Topshop
Collier / necklace: Sretsis
Bagues / Rings : Kenneth Jay Lane & Matina Amanita
-
-
-