-
Pendant plusieurs années, ma penderie, sombre et vaste placard plein à craquer, croulait sous un milliard de vêtements en pagaille, dans un désordre le plus complet.
Un rangement s'avèrerait plus que nécessaire; il est en effet fort peu attrayant dès matin de s'habiller lorsque cinq robes squattent le même cintre, ou que les chaussettes sont venues s'inviter ni vu ni connu dans la boite à foulards.
Afin de mettre un peu d'ordre dans tout ça, je me suis lancée dans un tri draconien. Fini les culottes cachées dans les coins , dehors les vieux pulls tout boulochés, ouste les jeans dans lesquels je ne peux plus passer ne serait ce qu'une cuisse.
l'alignement des robes et chemisiers forme à présent un harmonieux mélange de matières et d'imprimés, et les vestes et pantalons cohabitent dans le calme et la sérénité.
maintenant que ma penderie est devenue bien plus présentable, c'est un vrai plaisir de s'habiller pour commencer la journée !
-
Music: The bird and the bee – la la la
-
For many years, my big dark overflowing closet has been crumbling beneath a mess of all sorts of clothes in an array of complete disorder.
Indeed, waking up to five dresses sharing the same hanger and socks playing hide-and-seek in the scarf drawer is not that inspiring. To say the least, I had some tidying up to do.
As a means to clean things up a little bit, I decided that a drastic change was in order: no more trousers hiding in the corner, no more bunched up sweaters on the floor, no more jeans that I can't even fit into anymore.
Blouses and dresses are now aligned in a harmonious mix of fabrics and prints; jackets and trousers are now living together in complete calm and serenity.
With my wardrobe like this, getting dressed in the morning has become a real treat!
-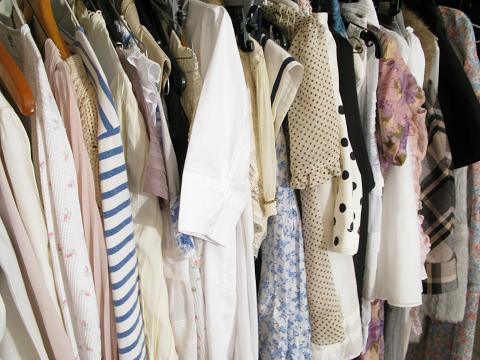 _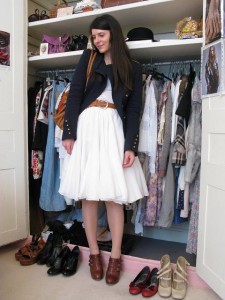 1____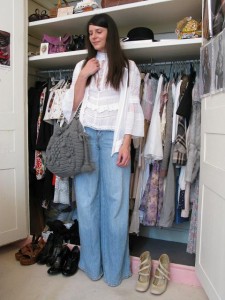 2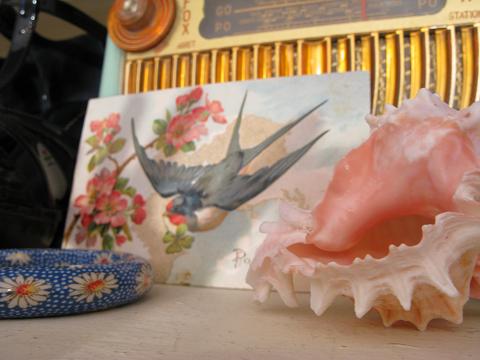 _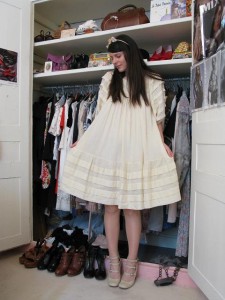 3___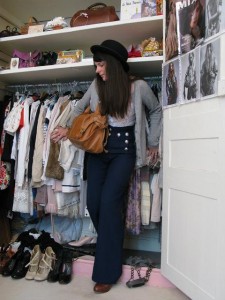 4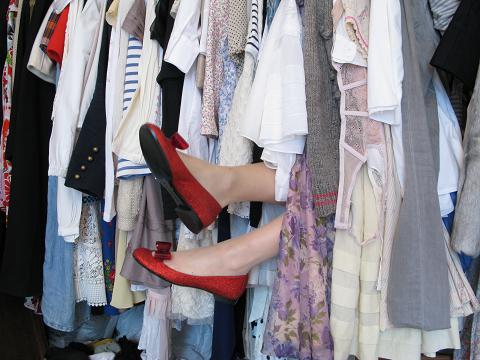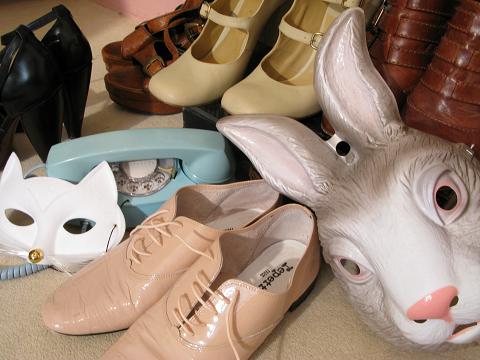 _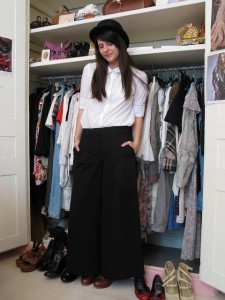 5___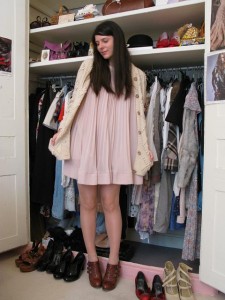 6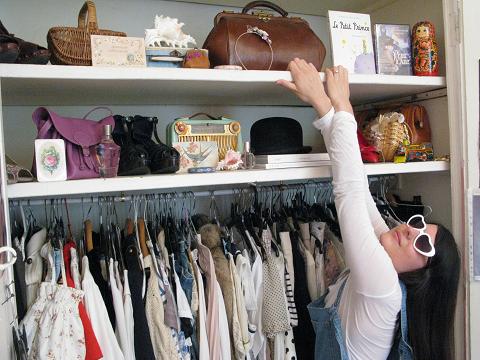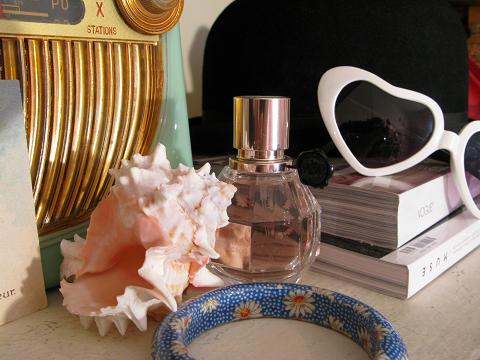 _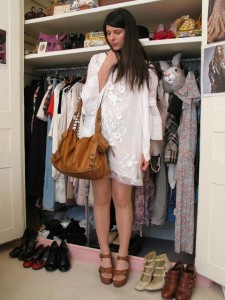 7___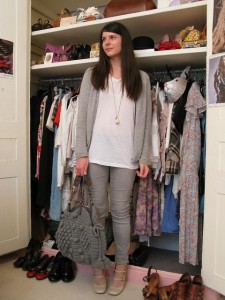 8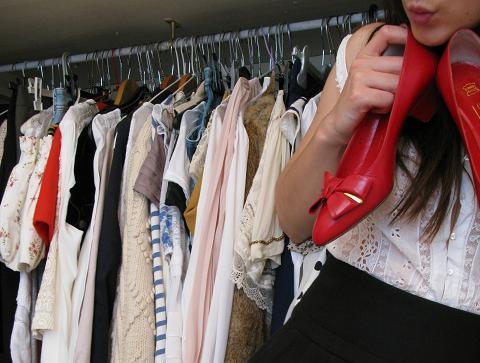 -
look 1: veste topshop, jupe zara, teeshirt h&m, chaussures Chloé, sac Vintage century
look 2: jean levi's, blouses topshop et zara, sac Gérard darel
look 3: robe isabel marant, chaussures Chloé, serre tête fabriqué moi même
look 4: pantalon et débardeur vintage, pull Uniqlo, chapeau vintage, sac Vintage century
look 5: pantalon h&m, chemise cos, chapeau vintage, chaussures Chloé
look 6: robe h&m, pull vintage, chaussures Chloé
look7: robe h&m, blouse zara, sac vintage century, chaussures minelli
look 8: jean h&m, tee shirt isabel marant, pull uniqlo, chaussures Chloé, sac Gérard Darel
-
-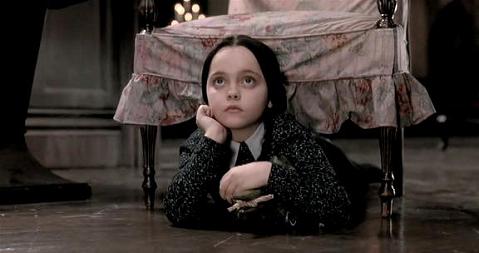 -
La nouvelle héroïne de notre enfance à se faire relooker est Mercredi Addams.
Cette petit fille très singulière, d'humeur macabre, et spécialiste du triangle des Bermudes ne semble apprécier que le noir. D'apparence très stricte, seule quelques touches de blanc viennent nuancer la palette très sombre de sa garde robe .
Voyons un peu ce que donnerais une mercredi version été 2008.
-
Today's childhood heroine image revamping features the ever-fascinating Wednesday Addams.
This little girl is remarkably strange, always in a macabre mood, knows everything about the Bermuda triangle, and has eyes for no colour other than black. Always austere in dress, only the slightest bit of white happens to accent her very somber wardrobe.
Let's take a look at what Wednesday might wear in the summer of 2008.
-
____Robe Phillip Lim________________Robe RM by Roland Mouret
_____Chaussures burberry_____________Chaussures Christian Louboutin
Sac Chloé___________________________________
-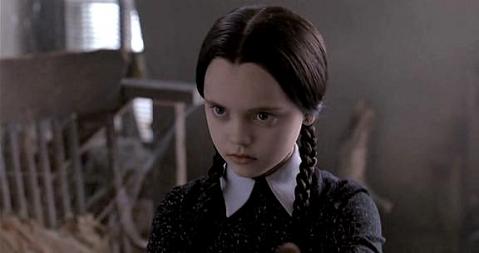 -
Robe RM by Roland Mouret__________________Robe miu miu____
__Chaussures Chloé_____________________col miu miu___
_____________________________________Ballerines miu miu
_____________________________________Sac miu miu
-
Vêtements et accessoires sur net a porter.
-
Dans la série des relooking des héroïnes de notre enfance: Mathilda dans léon, Peau d'âne, Alice au pays des merveilles, maria dans la mélodie du bonheur, mary poppins, Dorothy dans la magicien d'Oz.
-
Par ailleurs je tiens à remercier Inès, qui m'a fait cadeau d'une très jolie illustration.
Elle est pas belle ma robe empire baby doll ?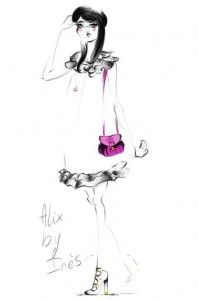 -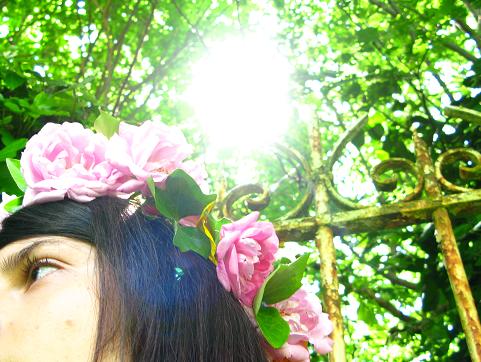 -
Certains coins de campagne française cachent bien souvent des lieux d'une beauté insoupçonnée, des écrins de verdure à l'état presque sauvage. C'est le cas d'un très bel endroit situé en Auvergne où je passe souvent quelques jours par mois.
Il n'y est pas rare de croiser au détour d'un chemin un cheval dans un près, ou d'impressionnantes cascades nichées au creux de la forêt.
Un décor comme figé dans le temps, semblable à un jardin d'éden, où l'on pourrait imaginer des nymphes vêtues de longues robes fluides et couronnes de fleurs, en harmonie avec la nature environnante.
-
Music: Françoise Hardy – Mon amie la rose
-
The French countryside is full of areas of unsuspected beauty; little corners of greenery that are verging on wild. Such is the case for a particular spot in Auvergne, where I often spend a few days a month.
There, it is not uncommon to encounter a horse walking across a meadow or impressive waterfalls gushing down a corner in the depths of the forest.
Immersed in such a setting, it is difficult not to feel frozen in time, as if in a Garden of Eden of sorts… Can't you just imagine a circle of nymphs dancing around in long flowing dresses with crowns made of flowers on top of their heads, in perfect harmony with the nature around them?
-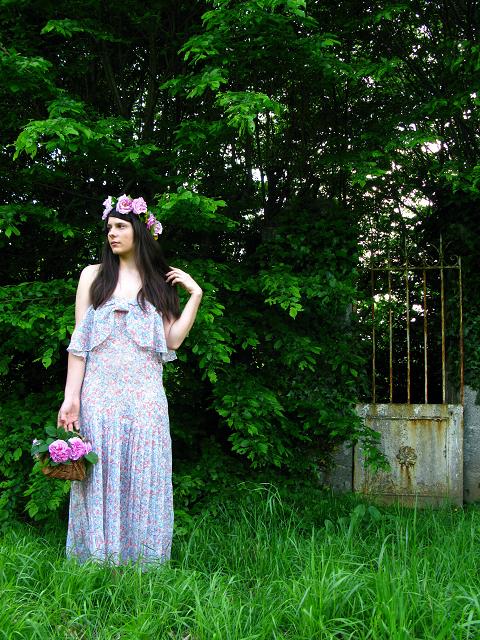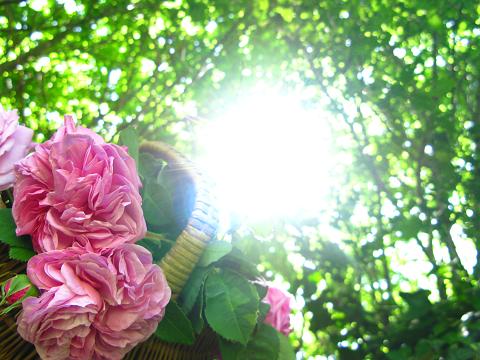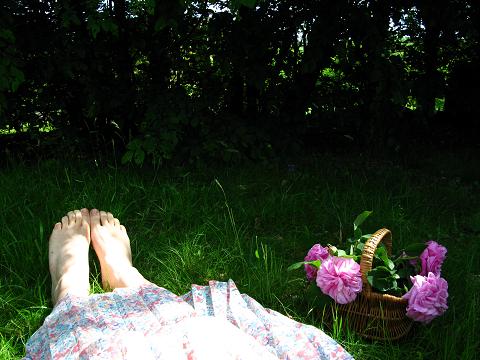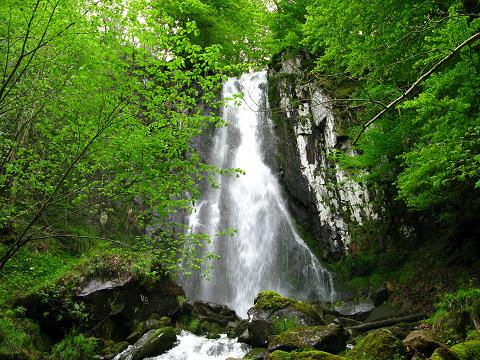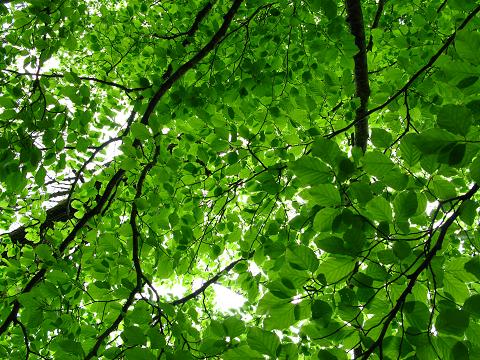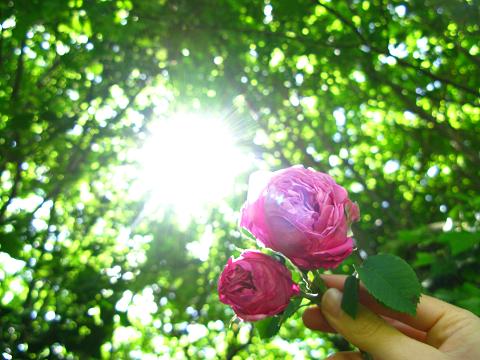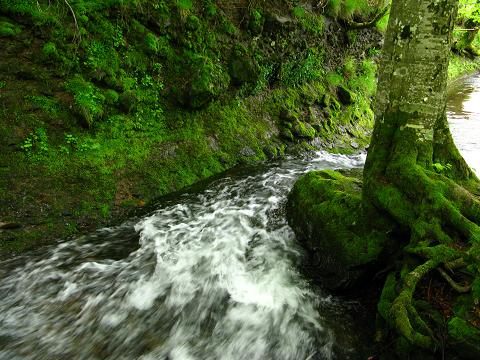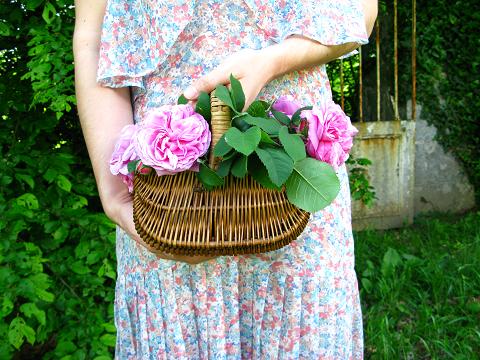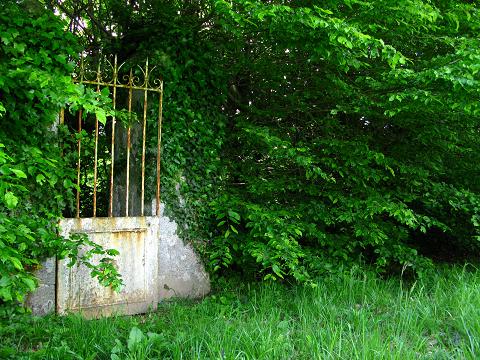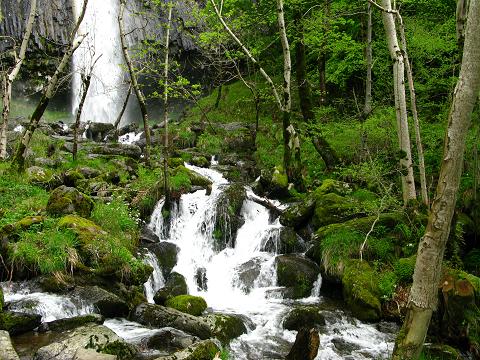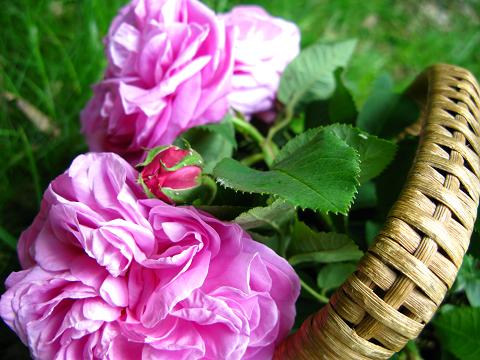 -
Robe ( Nikita jade ) portée façon bustier et panier tressé vintage
Couronne de roses et lauriers fabriquée moi même
-
Photos prises en Auvergne