-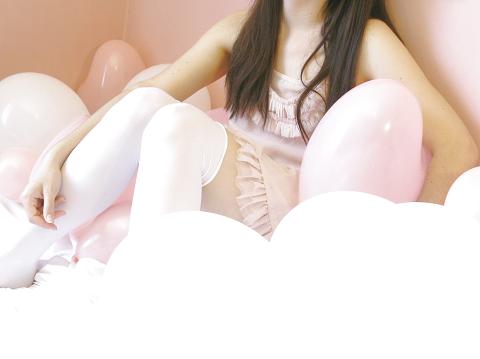 -
Pour l'anniversaire de mes 10 ans, je me souviens encore avoir sorti d'un paquet joliment enrubanné une très belle robe rose que ma mère avait choisi sachant à quel point cette couleur me plaisait.
Je pensais alors que mon intérêt pour le rose s'estomperait au fil des années, comme si ce coloris apparenté aux petites filles se ternirait une fois que je serais devenue grande.
Le temps a passé, et il semblerait que cette attirance n'ait pas changée.
Et presque 13 ans plus tard à un jour près, j'ai à nouveau sorti d'un paquet une très belle robe… de couleur rose, vous l'aurez deviné
Dans une chambre rose, entourée de ballons et de pâtisseries roses, l'omniprésence de cette couleur confirme que malgré les années, je suis bel et bien restée une petite fille.
-
Music: The Chordettes – Lollipop
-
I have a very vivid memory of my tenth birthday, for that was the year my mother handed me a beautifully wrapped package in which a most gorgeous pink dress was to be found; she knew me well.
Back then, I figured that my love for pink would eventually fade, as if this colour usually associated with little girls would somehow become sullied once I was older.
And while time has passed, my affinity remains the same. Almost 13 years later to the day, I got to unwrap another beautiful dress… and as you might have guessed, it too, is pink.
In a pink room full of pink balloons and pastries, the omnipresence of this colour in my life will attest that no matter how old I get, the little girl inside me lives on.
–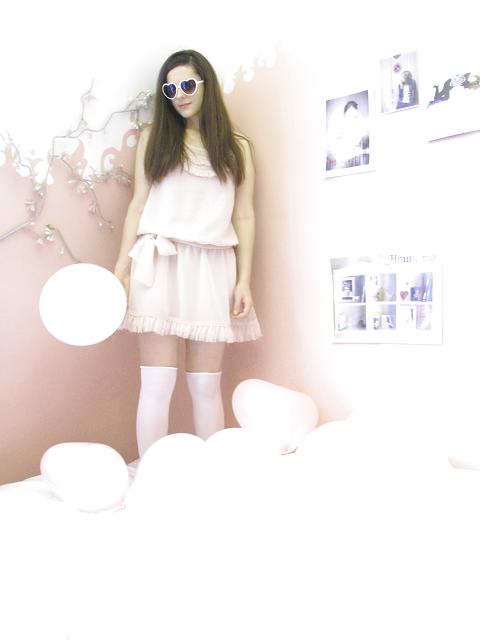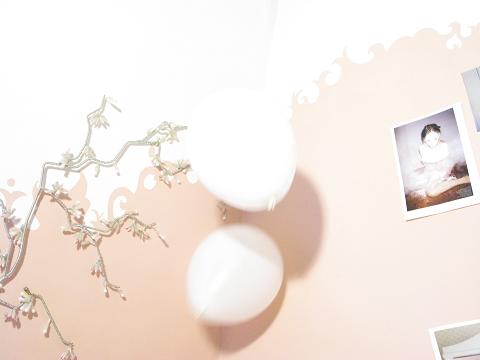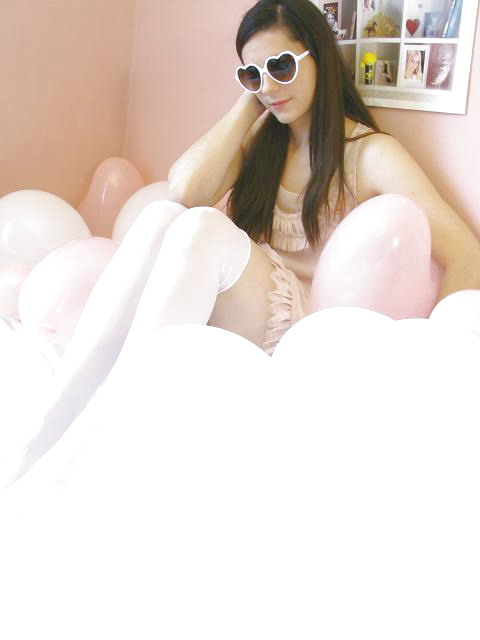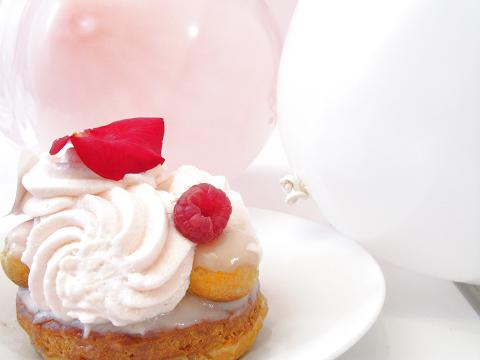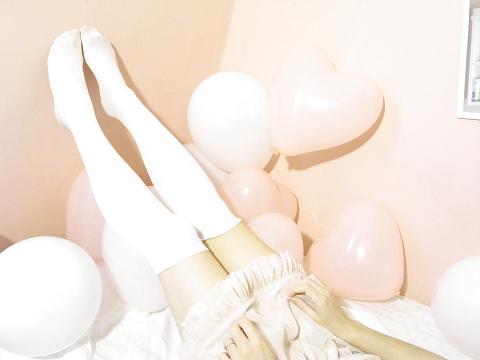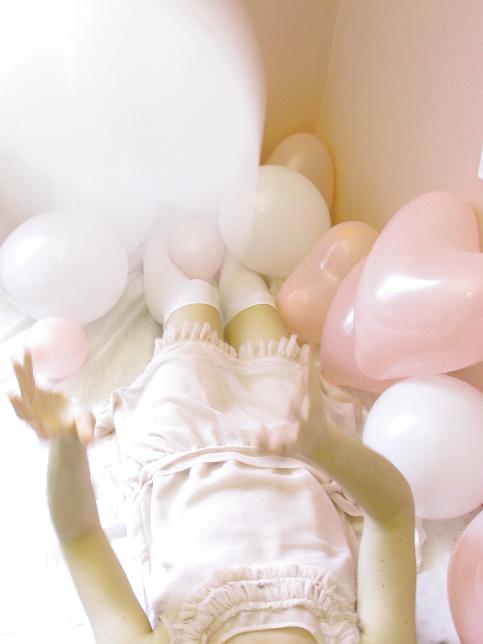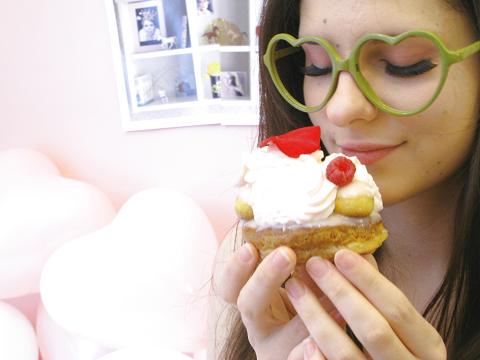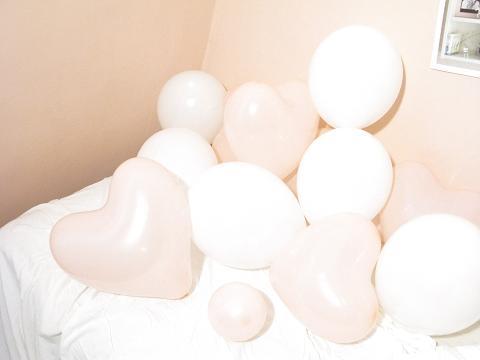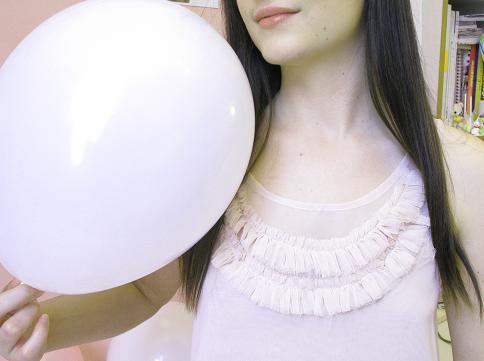 Robe topshop
Lunettes cœur dénichées sur ebay
-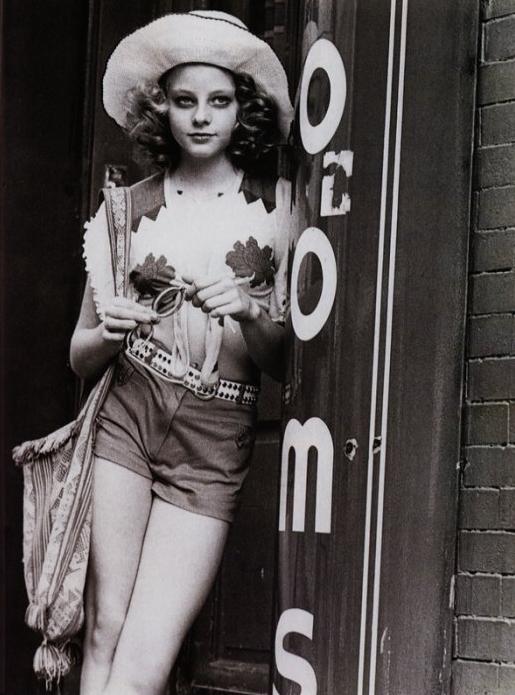 -
Taxi driver, un film de Martin Scorsese datant de 1976 que tout le monde à sans doute vu, comportant un personnage que personne n'a pu louper : Iris.
En effet cette très jeune fille ne passe pas inaperçue, tout d'abord bien évidemment pour son rôle, mais aussi pour ses tenues, dont je suis follement amoureuse.
typique des 70′s, grande capeline, compensées, lunettes mouche, top imprimé fleuri et mini short, les tenues d'Iris sont une véritable source d'inspiration.
En restant fidèle à son style, j'ai recréé quatre panoplies, à adopter cet été en bord de mer pour profiter pleinement du soleil
-
Most of you are probably already familiar with Taxi Driver, the 1976 Scorsese film featuring Jodie Foster's unmistakable portrayal of Iris Steensma.
This young lady does not go unnoticed, if not for her character, at least for her style, which I am absolutely crazy about.
In an oversized sun hat, wedge-heeled shoes, bug eyed sunglasses, a flower print halter top and short shorts, Iris' typically 70s style is truly inspiring.
Here are 4 revamped Iris outfits, perfect for basking in this year's summer sun.
-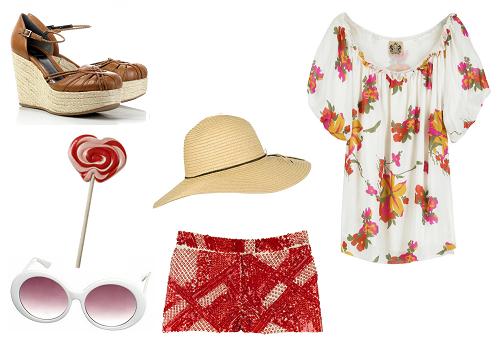 Chaussures fendi, Capeline forever 21, blouse Little Joe by Gail Elliott, lunettes Topshop, short Philosophy Di Alberta Ferretti.
-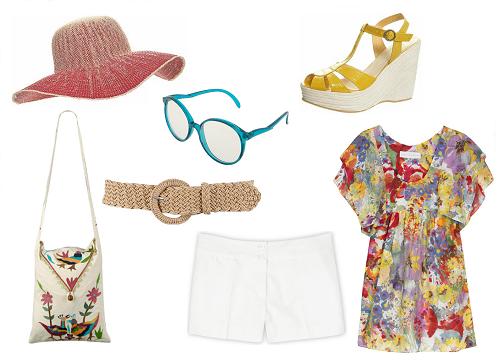 Capeline et chaussures topshop, lunettes ceinture et sac forever 21, short Michael Kors, blouse Stella McCartney.
-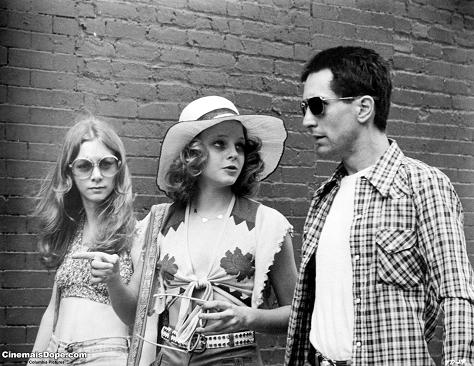 -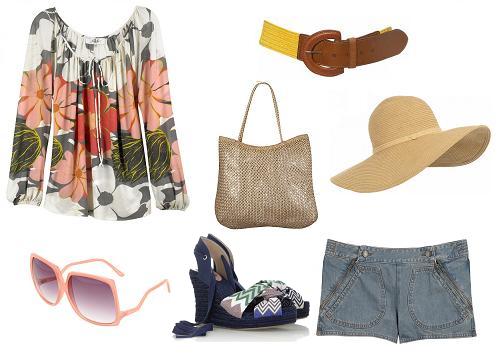 Blouse Tibi, sac et lunettes forever 21, ceinture topshop, chaussures Missoni, capeline Melissa Odabash, short See by Chloé.
-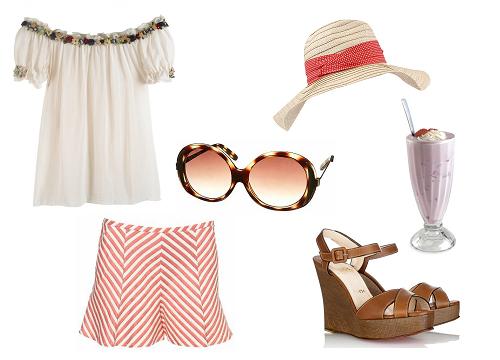 Blouse Moschino, lunettes topshop, capeline forever 21, short topshop, chaussures Christian Louboutin.
-
Vêtements et accessoires sur netaporter, topshop, et forever 21.
-
Dans la série relooking des héroïnes de notre enfance : Mercredi dans la famille Addams, Mathilda dans léon, Peau d'âne, Alice au pays des merveilles, maria dans la mélodie du bonheur, mary poppins, Dorothy dans la magicien d'Oz.
-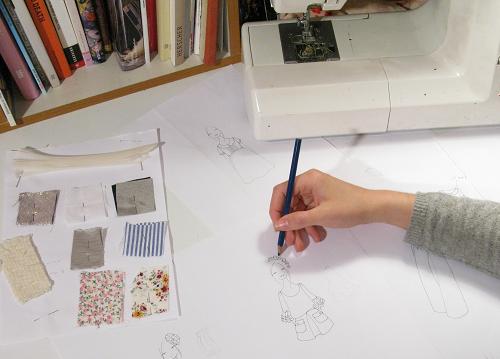 Pour beaucoup de stylistes, le rêve ultime est de pouvoir réaliser sa propre collection au sein d'un véritable atelier.
Le site Atelier de la mode organise un concours pour donner cette chance à de jeunes créateurs.
A la clé, la fabrication d'une collection par des professionnels comprenant modéliste, coupeur et mécanicienne-modèle travaillant dans un atelier parisien.
En tant que créatrice participant à l'élaboration de ce projet, mon rôle sera de vous présenter tout au long du mois le fonctionnement de ce concours et les coulisses de l'atelier.
Après la réalisation de ma propre mini collection, cet atelier donnera sa chance à un nouveau jeune créateur de réaliser la sienne.
Alors rendez vous le mardi 10 juin pour une première visite des coulisses de l'atelier de la mode !