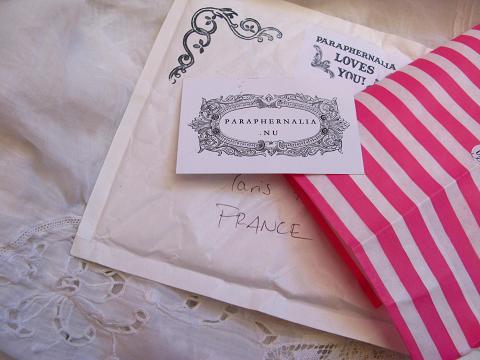 J'ai eu quelques coup de cœurs au détour d'etsy et de petites friperies ces derniers jours. Je m'empresse donc de vous les présenter dans ce post un peu en vrac, méli mélo de pendentifs, de sac et de jupe dont je ne me sépare plus.
A few Etsy and thrift shop items have recently caught my eye. Behold, a hodgepodge of necklaces, a handbag, and a skirt, all of which I can no longer live without.
Tout d'abord un pendentif poisson, très réaliste, comme tiré d'une encyclopédie: Paraphernalia
First, a realistic-looking goldfish necklace that looks as if it came right out of an encyclopedia: Paraphernalia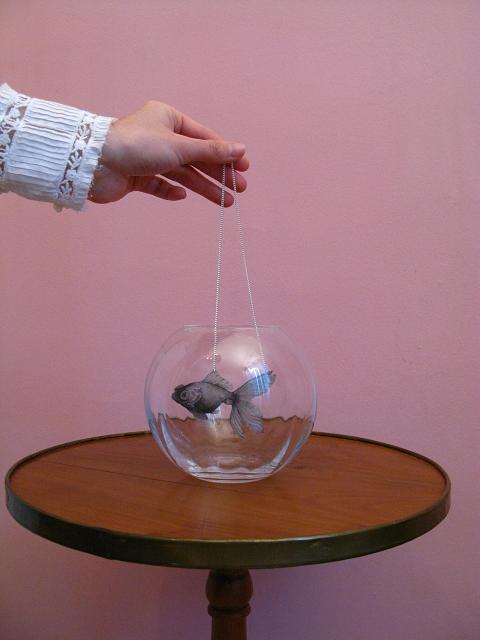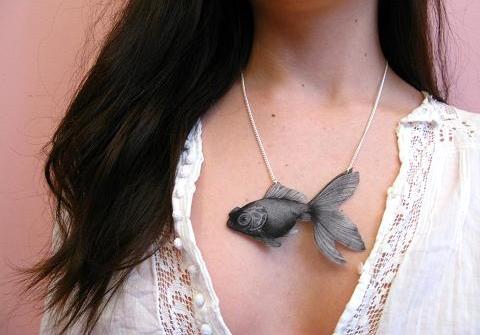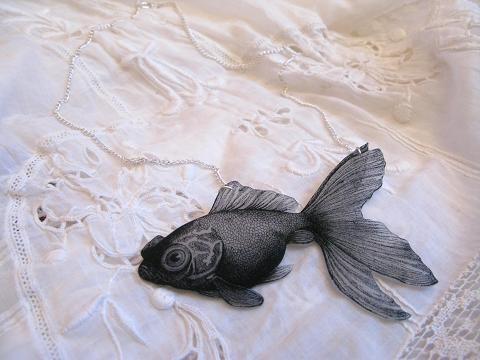 Je l'avais remarqué dans une scène du film Big fish, se trouvant dans une encyclopédie justement:
I had originally noticed it in Tim Burton's Big Fish; appearing in, you guessed it, an encyclopedia.
Un sac en tapisserie: vintage
Needlepoint handbag: vintage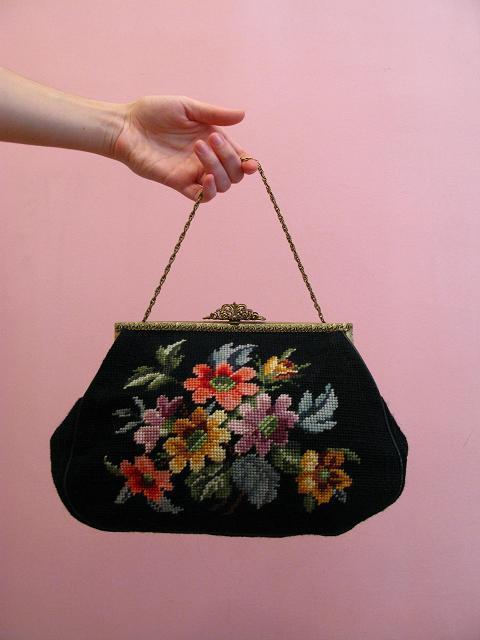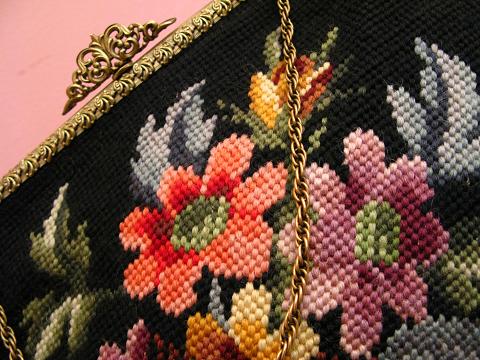 un autre pendentif sans doute moins au goût de tout le monde, mais qui m'a justement charmé par son côté inhabituel: Paraphernalia
This second necklace probably won't win over as many hearts, but its misfit quality is precisely what charmed me: Paraphernalia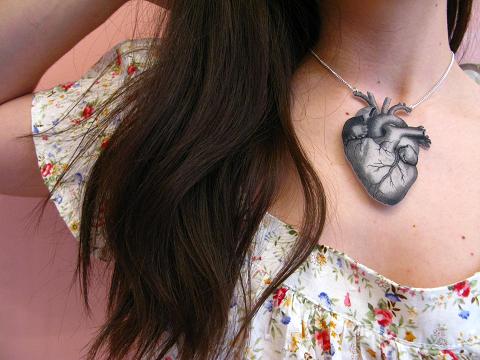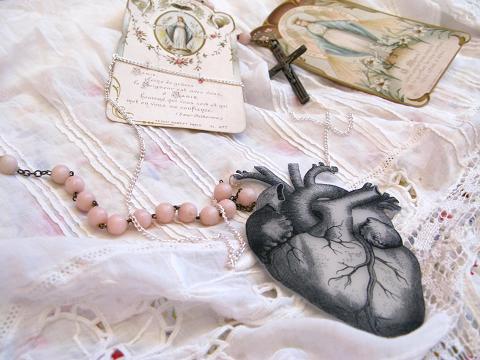 J'ai dû être influencé, tout comme pour Big Fish, par une image apparaissant juste une fraction de seconde, dans Amélie Poulain:
Much like it had been by Big Fish, my unconscious was most likely swayed by an image that appears for a mere split second in Amélie Poulain:
Une jolie jupe fleurie et évasée: vintage
A pretty A-line flower-print skirt : vintage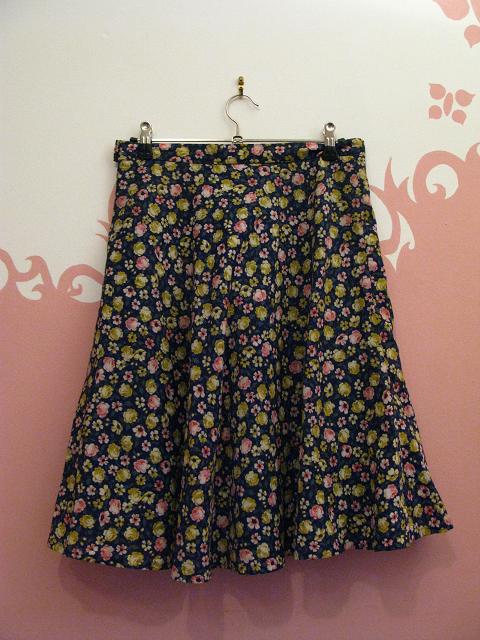 Et pour finir, je vous propose de regarder, si vous ne le connaissez pas déjà, ce court métrage réalisé par Maximilla Lukacs et Sarah Sophie Flicker avec Zooey Deschanel, Sarah Sophie Flicker et Karen Elson. A part les quelques gloussements de pintades qui m'ont tapé sur le système lors de certaines scènes, j'ai énormément aimé la manière dont cette petite histoire à été tournée, façon mime, avec beaucoup de gestuelle, de visages expressifs et de la musique rétro à souhait. Les amoureuses du magazines Lula auront de quoi s'en mettre plein les mirettes, les tenues concoctées par Leith Clark étant toutes plus alléchantes les unes que les autres!
Lay Down Lean
[kml_flashembed movie="http://www.youtube.com/v/o3LqDb7o044" width="425" height="350" wmode="transparent" /]
Finally, I'd like to propose that you watch this short film produced by Maximilla Lukacs with Sarah Sophie Flicker featuring Zooey Deschanel, Sarah Sophie Flicker, and Karen Elson. Aside from a few
questionable scenes, I really like how this little story was put together, a throwback to the silent movie-era, emphasizing gestures
and facial expressions, complete with an absolutely charming retro-soundtrack. Lula magazine lovers will especially be in for a treat, for the outfits are all Leith Clark, and each one is more mouth-watering than the last!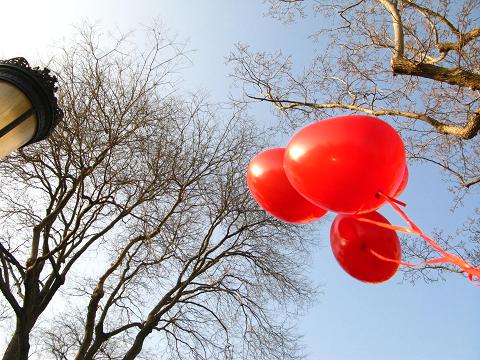 Du virtuel au réel, c'est un autre titre auquel j'avais pensé pour ce post.
Habitué à dialoguer avec un pseudo ou un fille à la tête coupé sur les photos de son blog, on se pose toujours milles questions avant de la voir «en chair et en os».
Dans mon cas, je n'ai jamais eu de mauvaise surprise, et toutes les rencontres de blogueuses avec lesquelles j'avais antérieurement sympathisé ont confirmé ce que je ressentais déjà devant mon écran.
Jeudi dernier a été l'occasion d'en revoir, et d'en rencontrer.
J'ai notamment fait la connaissance de Betty, qui s'est révélé aussi charmante en vrai que sur son blog. C'était notre deuxième rendez vous avec Tokyobanhbao, qui m'a une fois de plus beaucoup fait rire, et sans doute la 3 ème fois ( ou la 7ème, ça dépend comment on compte) avec Lila que je ne présente plus.
Comme toutes quatre nous avons décidé de nous répartir les photos et d'en faire plusieurs articles, vous pouvez voir les différents points de vue chez chacune. La suite donc chez tokyobanhbao, Betty, et Lila.
***
The virtual becomes real; just another title I had considered for this post.A million thoughts go through your mind when you are about to meet someone "in the flesh" for the first time, someone who, until now, you primarily knew as a nickname or the faceless outfits they've been posting on their blog.
As for myself, these experiences have always been positive, and every blogger I've happened to meet only confirmed the good first impression that they had already made on the Web.
Last Thursday, some were met again, and another was met for the first time. More specifically, I got to meet Betty, who turned out to be just as charming in person as she is in on her blog. It was my second meeting with Tokyobanhbao, who once again, made me laugh a whole bunch. As for Lila, well, she no longer needs to be introduced, for depending on how you count it, I've now met her either 3 or 7 times.
Since the four of us decided to split up the photos and each write an entry about our day, you get to see three other versions of this post:tokyobanhbao, Betty, and Lila.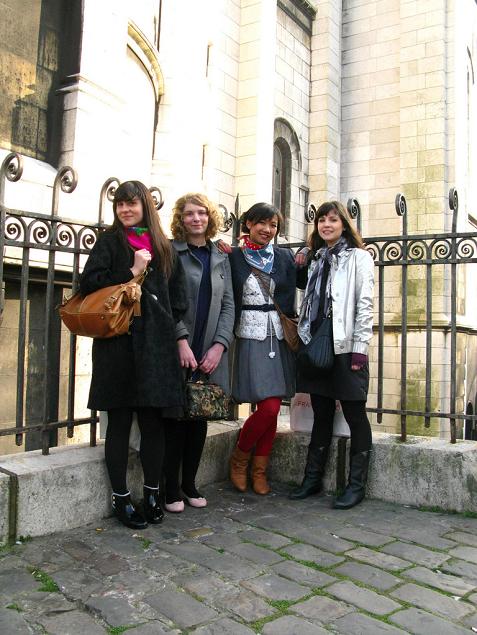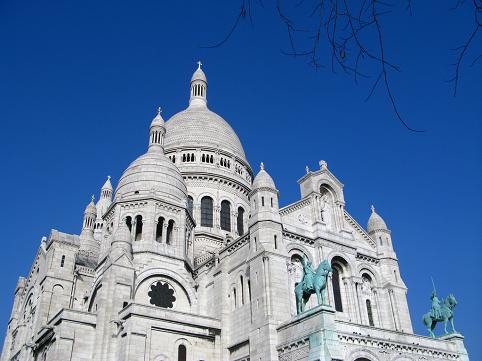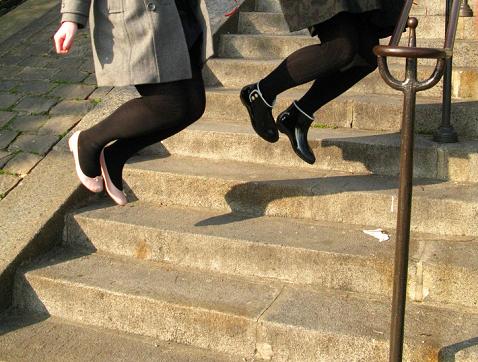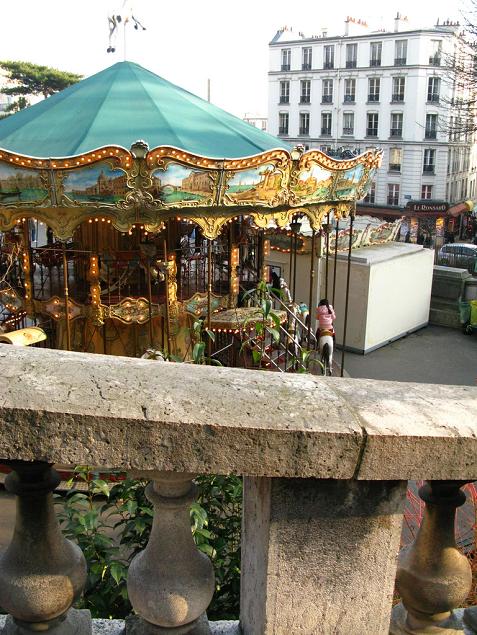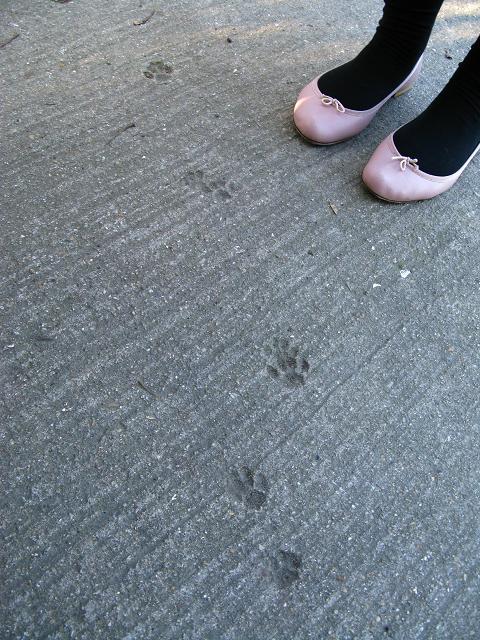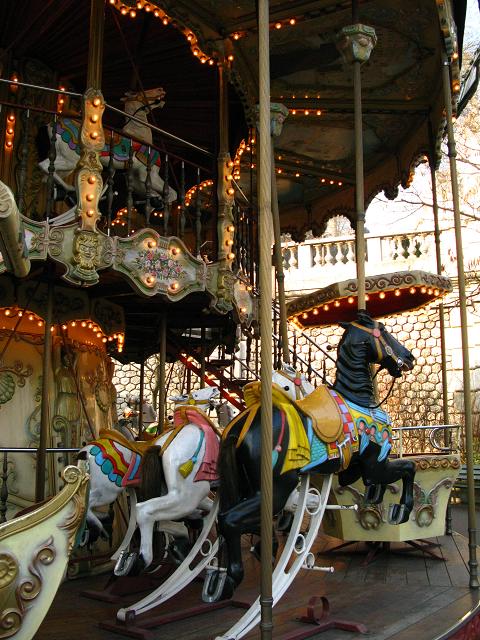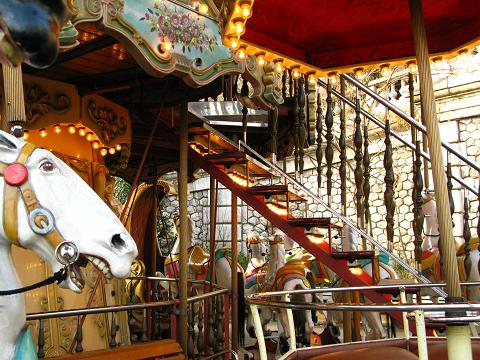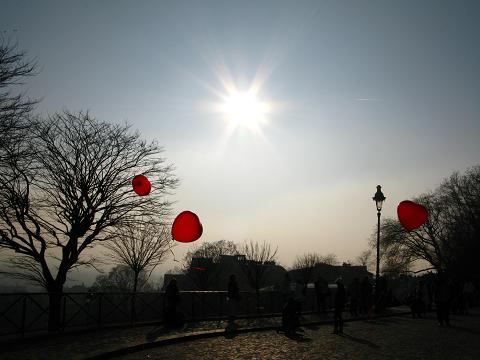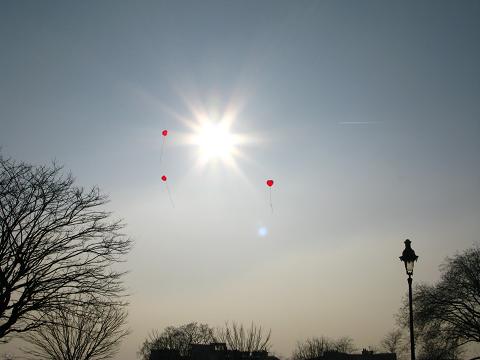 ps: je m'excuses pour celles qui on lu mon article posté entre 20 et 22h, c'était une erreur, Il réapparaîtra plus tard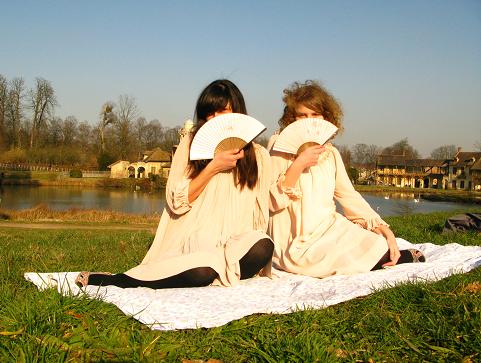 Après notre ballade au pays des princesses, Lila et moi avions décidé de nous refaire une petite escapade, mais cette fois ci dans un décor bien plus réaliste : Versailles.
Une bonne occasion d'admirer le domaine de Marie Antoinette, dont le charmant petit hameau, ravissant avec ses bâtisses paysannes, ses cygnes majestueux et ses élégants potagers. Egalement un cadre idéal pour savourer de délicieuses pâtisseries le temps d'un pic nique sur l'herbe, et profiter du temps étonnamment ensoleillé en ce mois de février.
Eventails, macarons et robes plissées, tant de clins d'œil au film de Sofia Coppola, qui était finalement l'inspiratrice de cette agréable après midi passé entre jumelles de style.
- musique: bow wow wow / I want candy -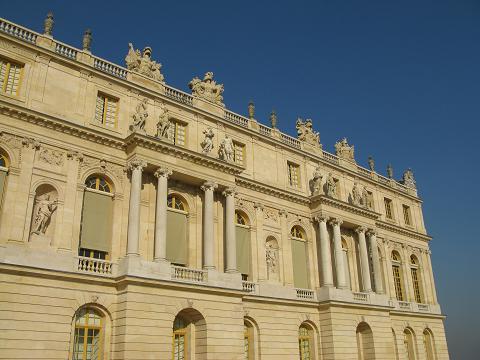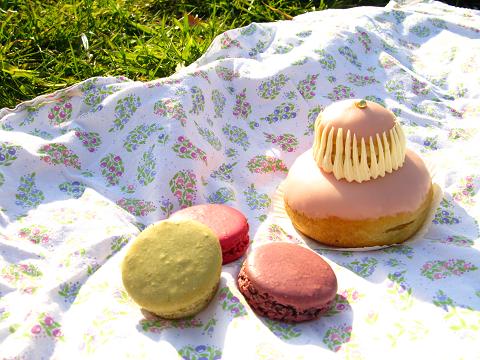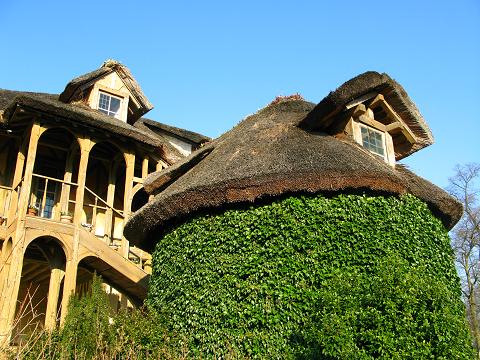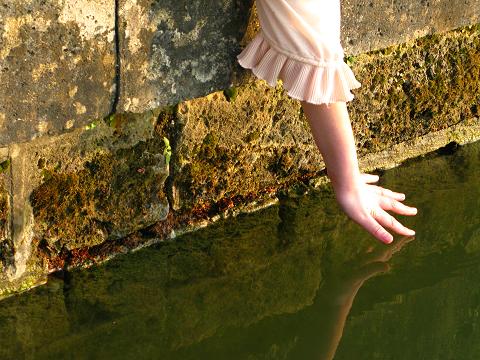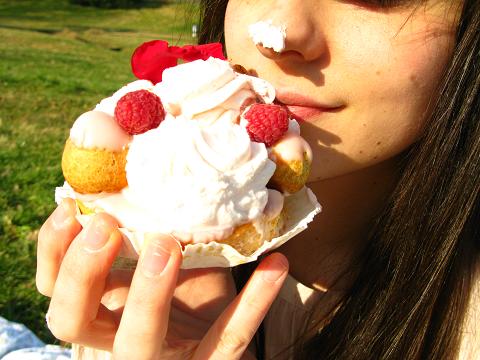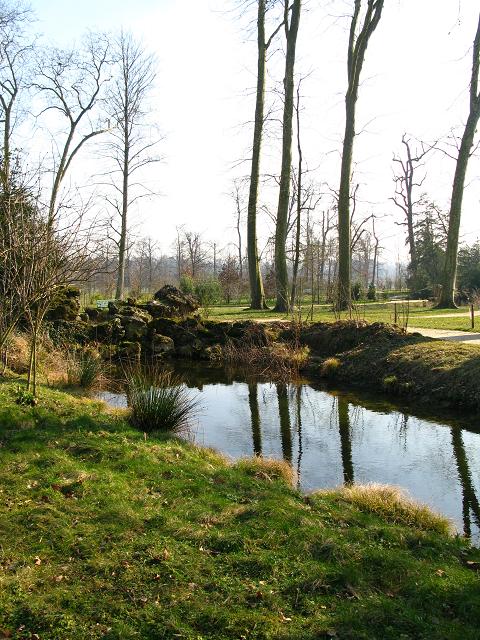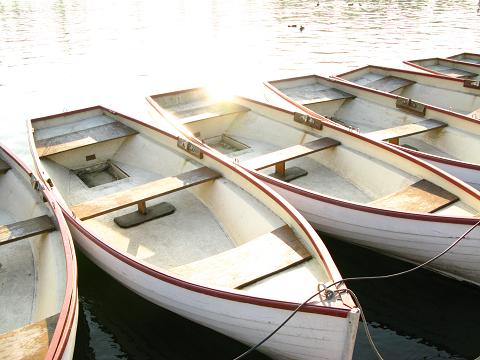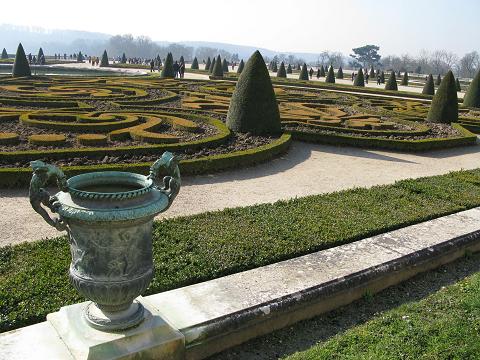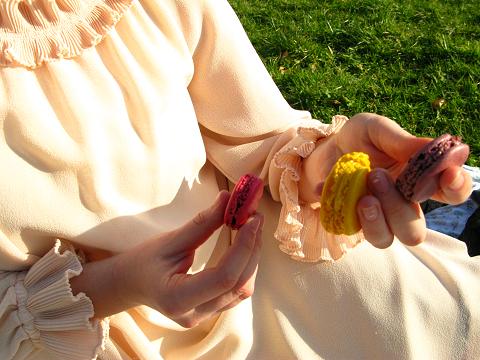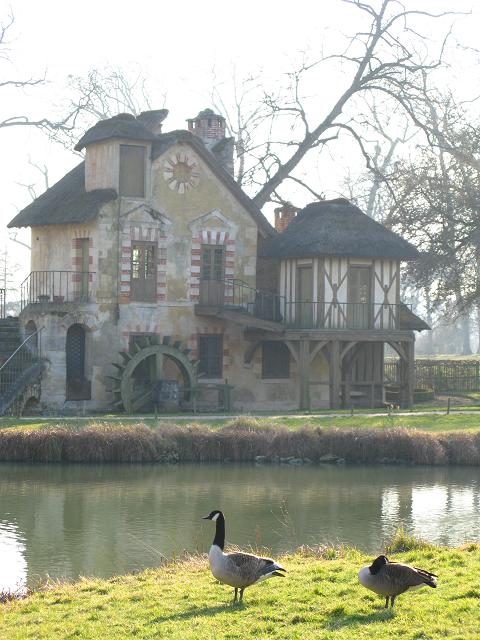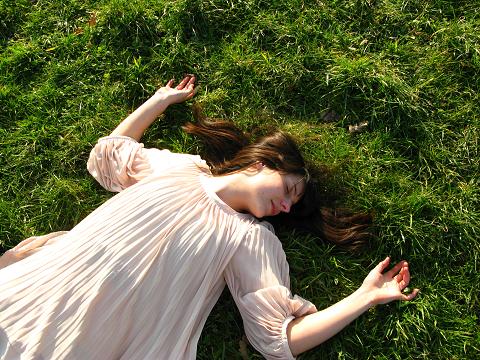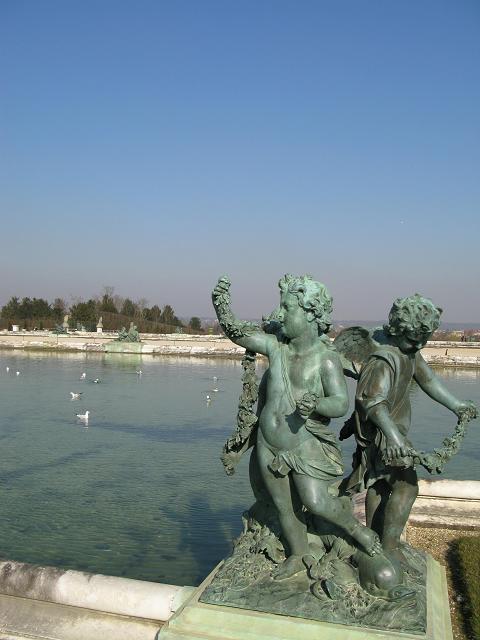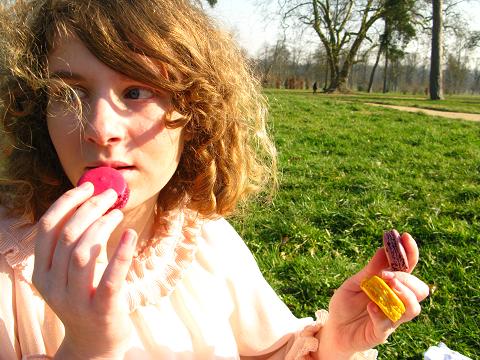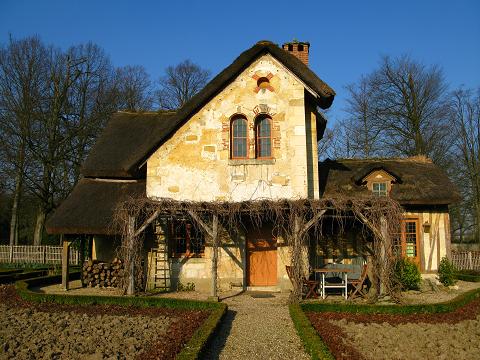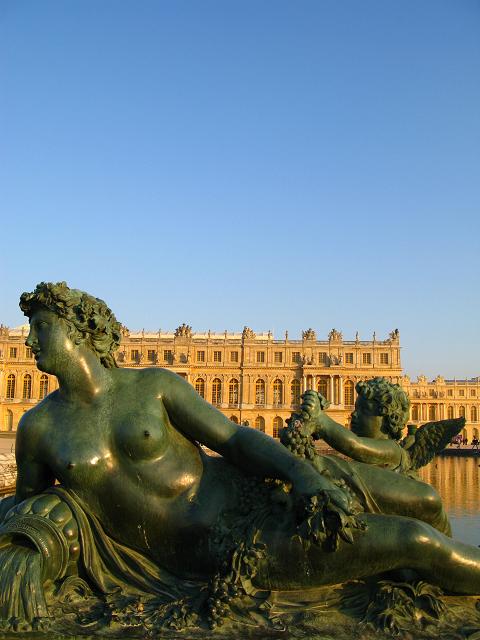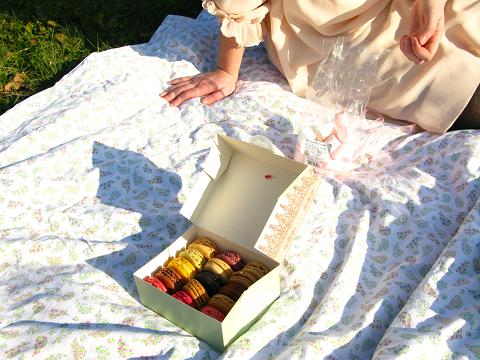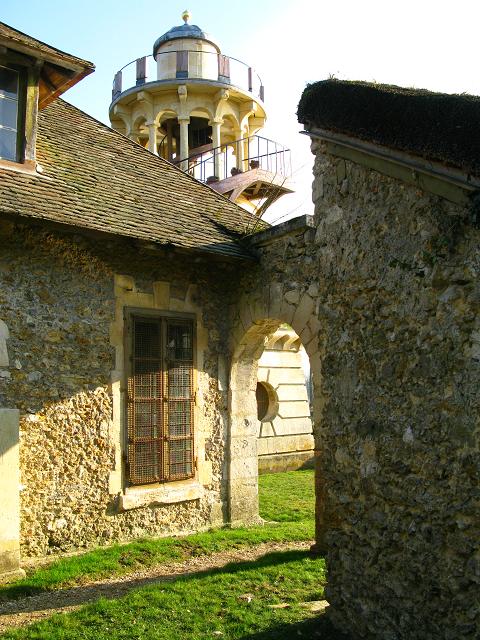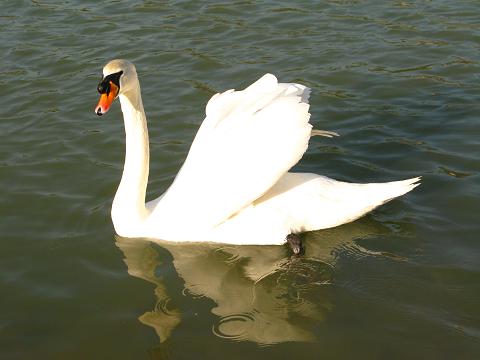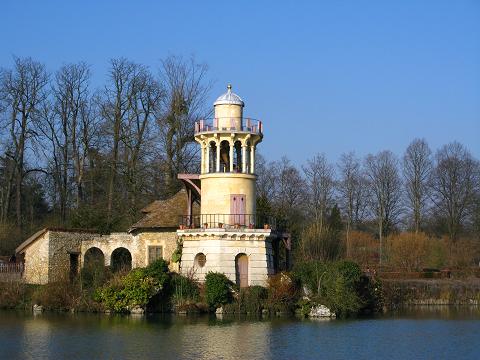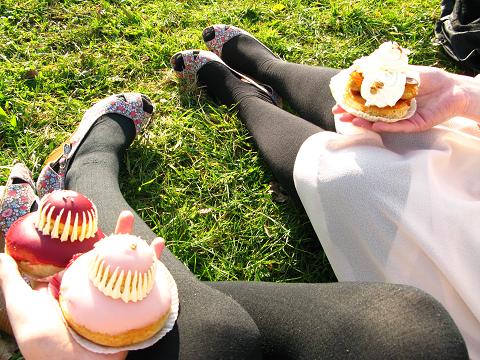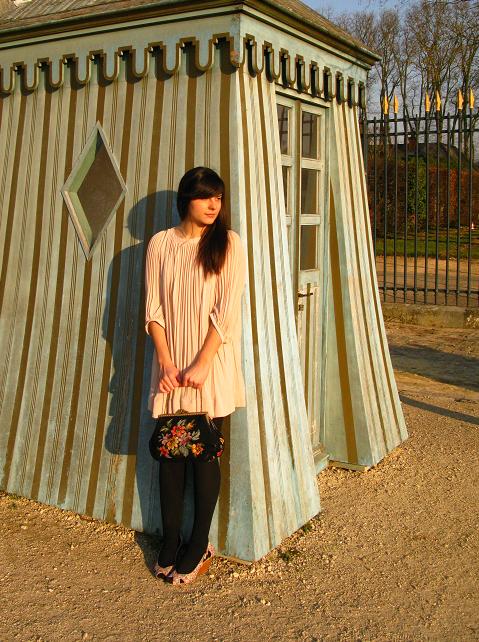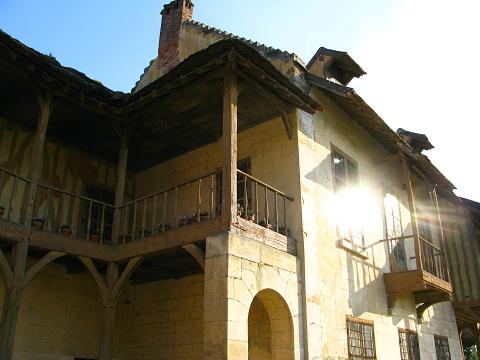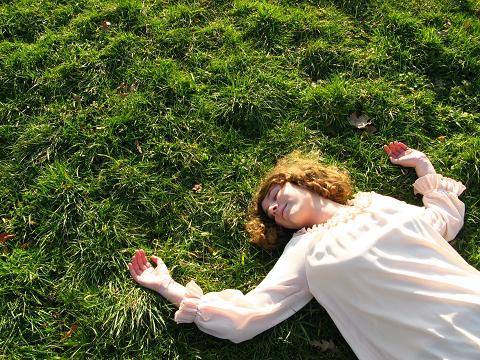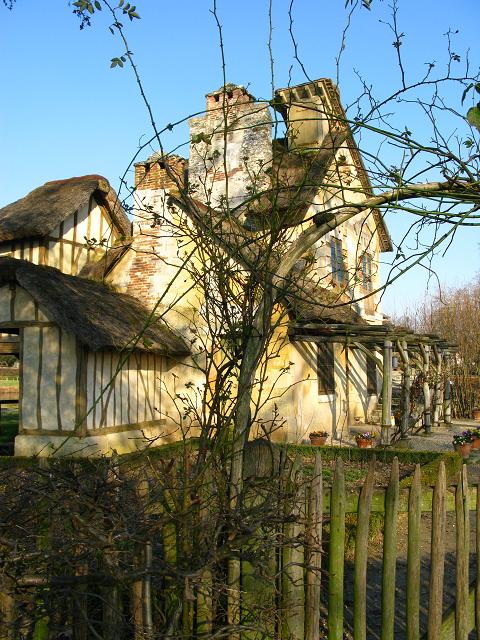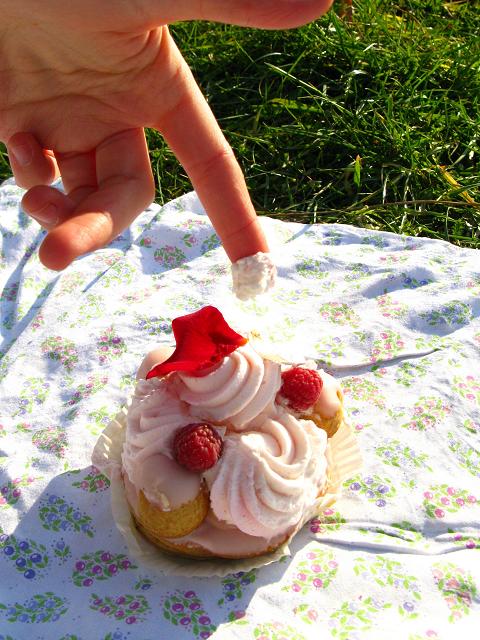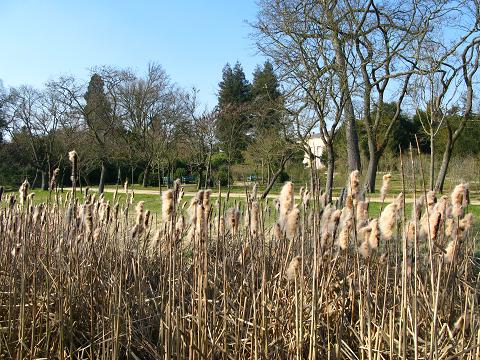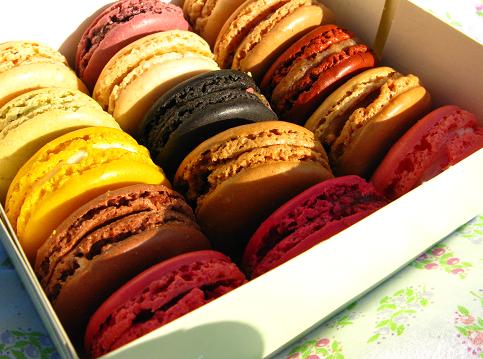 Lila: ___________ ___________Alix:
robe vintage__________________robe h&m
chaussures h&m______________chaussures h&m
sac vintage__________________sac vintage