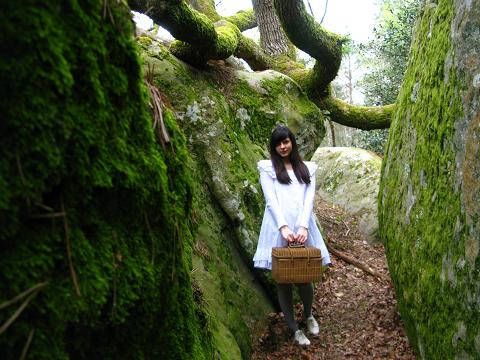 Ce week end, prise d'une soudaine envie de grand air, je suis allé pic niquer à la Forêt de Fontainebleau.
Il y a un endroit en particulier de cette forêt que j'aime beaucoup: celui composé de nombreux rochers émergeant de la terre, formant un paysage très particulier chargé de poésie et de mystère. Les hautes parois et les formes étranges des pierres sont irrésistiblement attirantes, et le visiteur qui s'y aventure, poussé par la curiosité, se retrouve alors dans un labyrinthe des plus singulier.
Ce lieux n'est pas sans me rappeler le film de Peter Weir, Picnic at Hanging Rock (bande annonce). Et le fait que j'ai porté une robe blanche ce jour là n'est pas hasard! Ma seule déception a été que le temps se soit pas aussi clément que je l'avais désiré, et les photos pleines de luminosité avec des cadrages particuliers que je souhaitais faire n'ont pas été réalisables. Tant pis, je retournerais bientôt dans cette forêt mystérieuse, lorsque le soleil diffusera une douce clarté sur le sommet de ces impressionnants rochers.
***
This weekend, following my sudden craving for fresh air, I went picnicking in fontainebleau forest.
One spot that I absolutely love has giant boulders coming out of the ground, making for an interesting looking landscape full of mystery and poetry. The tall and quirky rock faces are irresistibly compelling, catapulting the curious wanderer into a most peculiar labyrinth.
The spot in question reminds me a lot of the Peter Weir movie, Picnic at Hanging Rock. Let's just say that my wearing a white dress that day was not purely coincidental. My only disappointment was the weather, which was not as nice as I would have hoped, rendering the strangely framed bright photos I wanted to take, impossible. Oh well, I'll just have to go back to that mysterious forest on a day where the sun is kissing the tops of these magnificent rocky surfaces.
music: Air – alpha beta gaga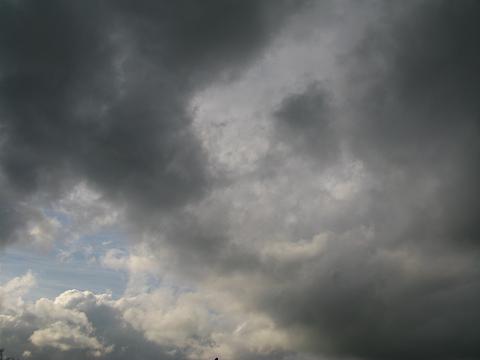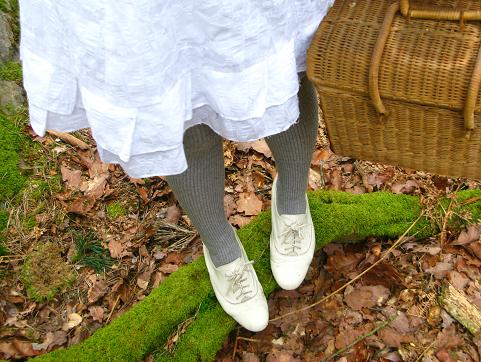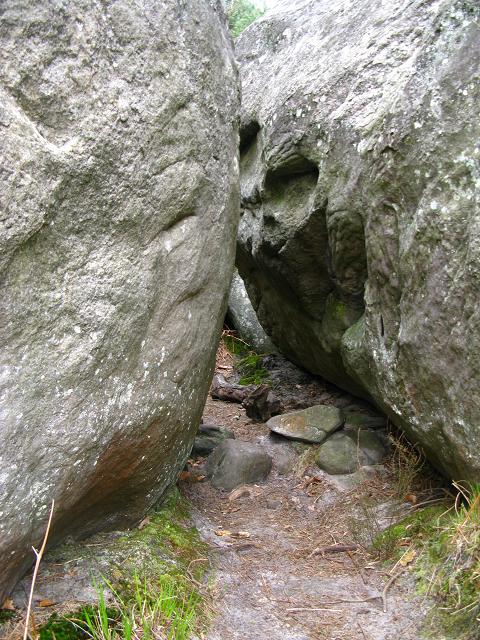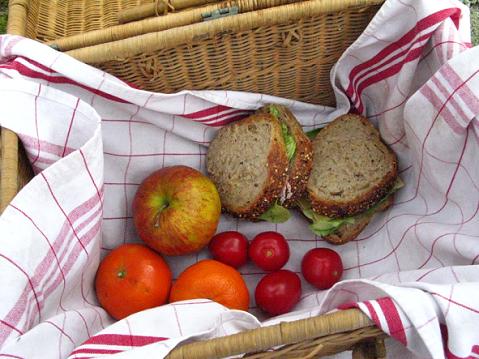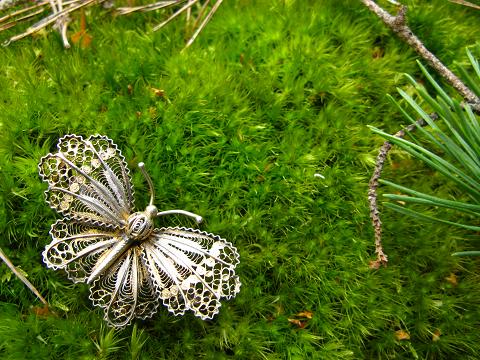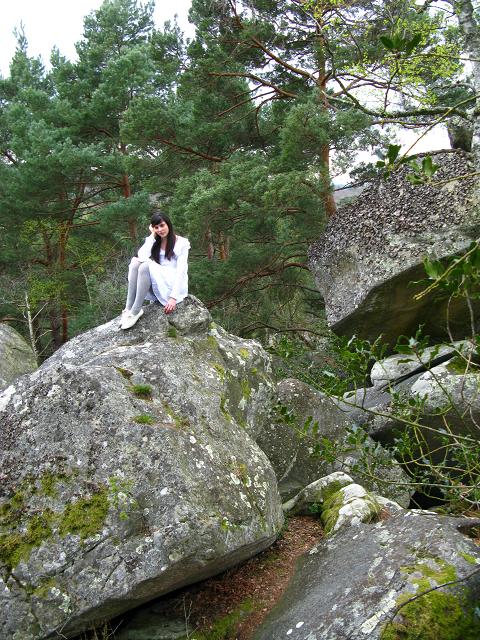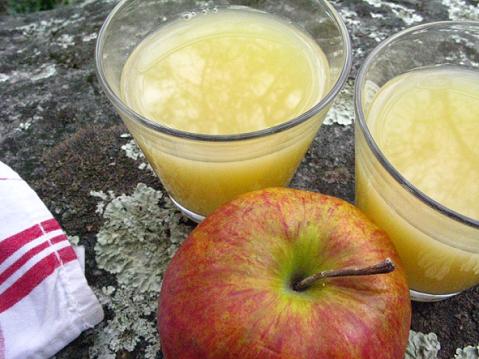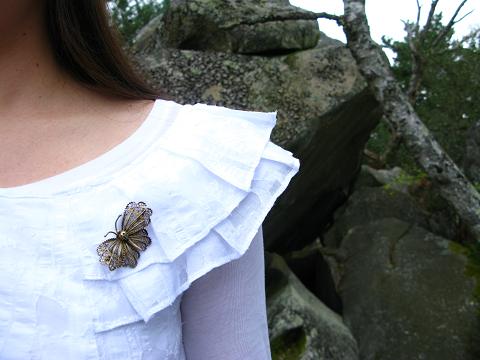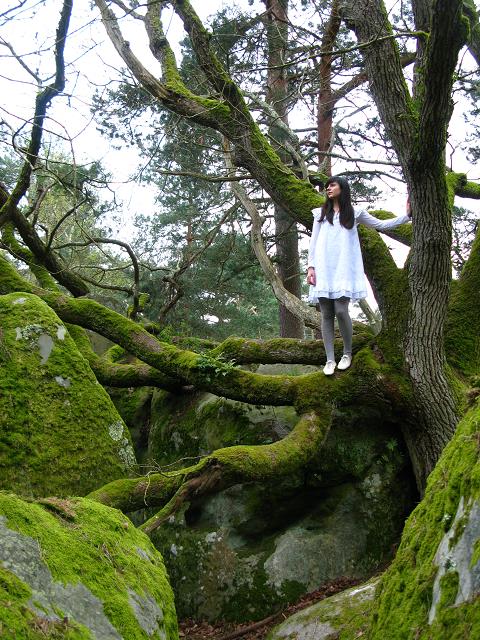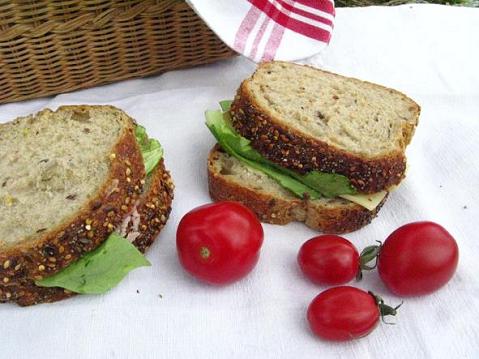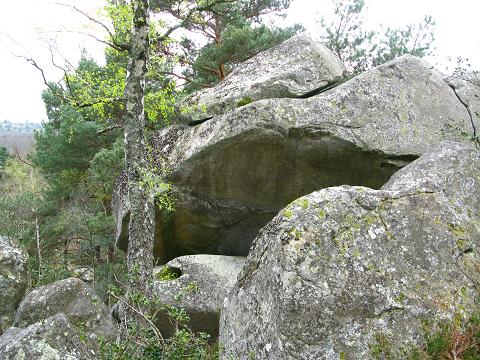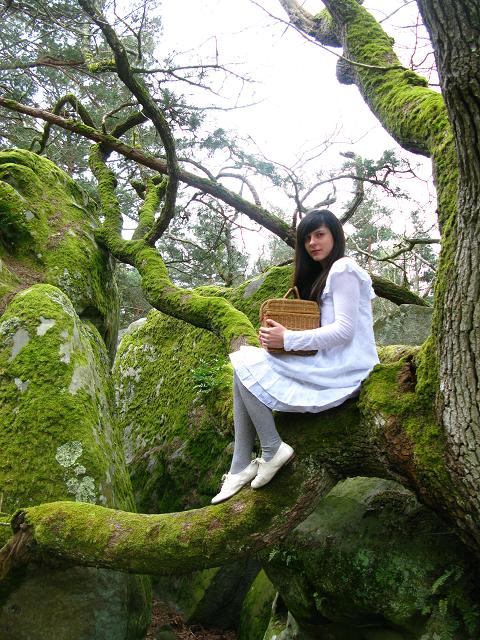 Robe zara // zara dress
tee shirt h&m // h&m teeshirt
chaussures topshop // topshop shoes
broche papillon vintage // vintage butterfly brooch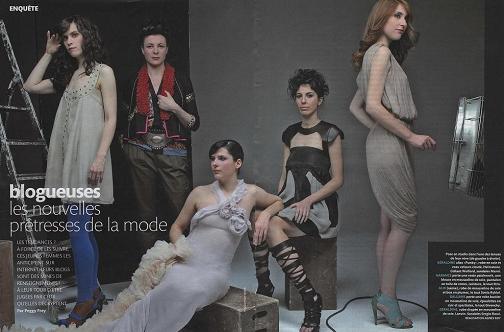 En démarrant mon blog il y a un an, je n'aurais jamais cru que cela soit possible. Et pourtant.
J'ai eu la grande chance ainsi que Géraldine, Punky, Garance et Galliane, de participer à un shooting pour Madame Figaro.
Hormis le fait de se faire chouchouter par des pros, ce qui m'a le plus plu a été de pouvoir choisir la tenue de mes rêves. Charmée par le défilé printemps été 2008 de Sonia Rykiel, j'ai pu me glisser avec plaisir dans l'une des robes qui me faisait tant fantasmer.
C'était tellement féérique que deux semaines après la séance, je peux dire que ne m'en suis toujours pas remise.
Voici quelques photo Backstage de cette mâtiné passé avec des bloggeuses que j'admire, ainsi qu'une équipe créative très très sympa.
***
When I started my blog a year ago, I would never have dared to dream that this would ever be possible … but it happened.
Along with Géraldine, Punky, Garance, and Galliane, I got the opportunity to do a photo shoot for Madame Figaro.
Other than having professionals fuss all over me for the day, the best thing about it was getting to choose the outfit of my dreams. In fact, I was lucky enough to slip into one of the very dresses that had made my mouth water from Sonia Ryckiel's wonderful spring-summer 2008 show.
The whole affair was so surreal that two weeks later, I'm still not over it.
Here are a behind the scene photos from that morning spent with the
bloggers I so admire, not to mention a very friendly creative team.
les splendides chaussures Sergio Rossi de Géraldine, accompagnées de celles de la maquilleuse. The make-up artist shows her shoes next to Geraldine's sublime Sergio Rossi pumps.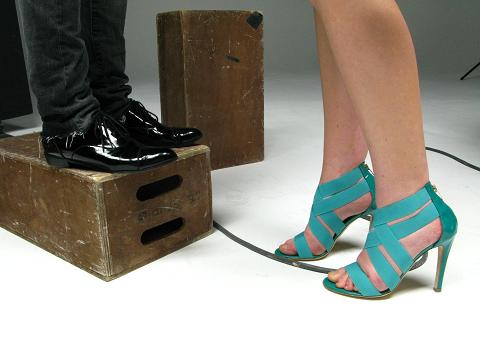 la superbe robe Heimstone de Punky. Punky's incredible Heimstone dress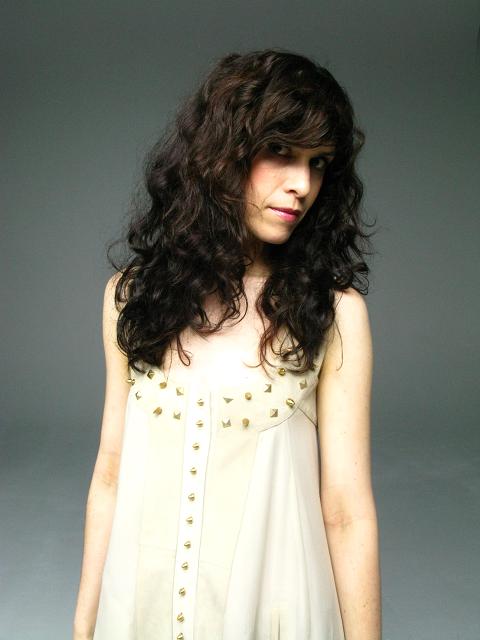 détail des jolis plissés et tons pastels de ma robe. A close-up of the pretty pastel ruffles of my dress.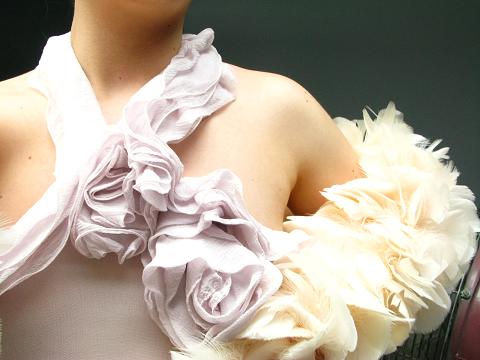 Les chaussures Givenchy de Galliane, belles à en baver ! Galliane's to-die-for Givenchy shoes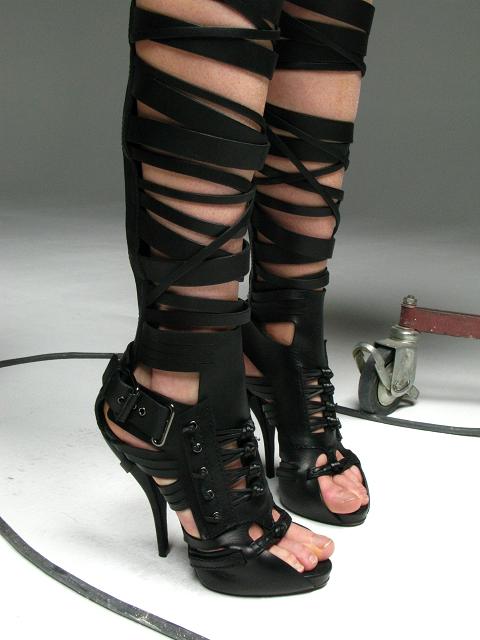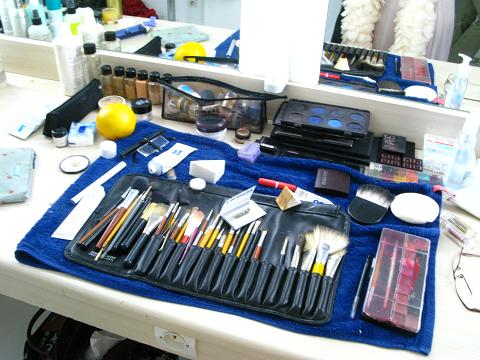 Un essai de pose avant la séance pour Galliane et Géraldine. Galliane and Géraldine do a practice shot.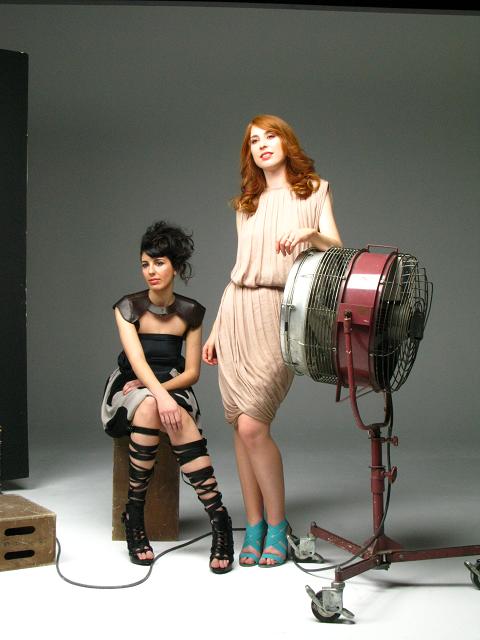 Les collants bleus électriques de Punky s'accordent parfaitement avec ses chaussures Marni. Punky's electric-blue tights: in perfect harmony with Marni's shoes.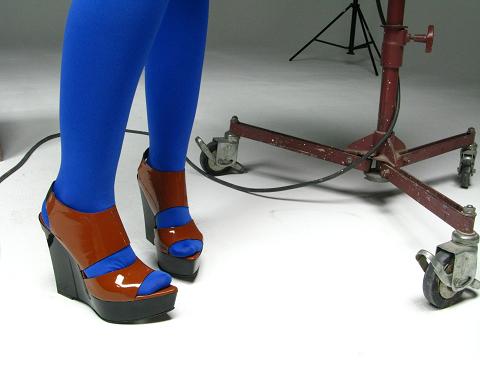 Un total look Etro pour Garance, qui arbore une superbe coiffure. Garance goes completely Etro with an amazing hairdo.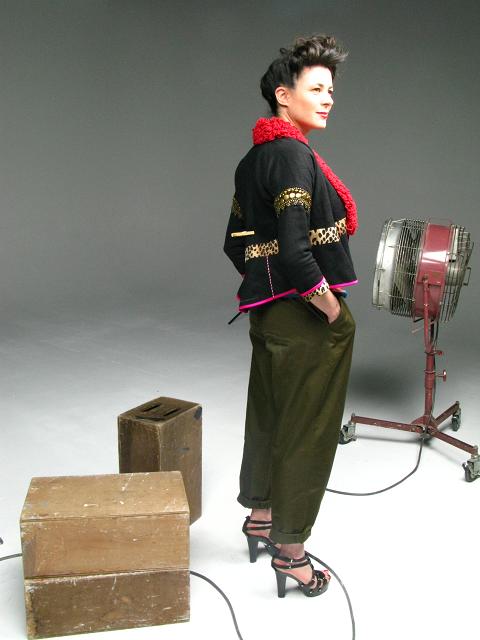 on est pas habillé de la sorte tous les jours, alors autant immortaliser, Même les pieds. On a day like today, it's best to immortalize everything, even your feet.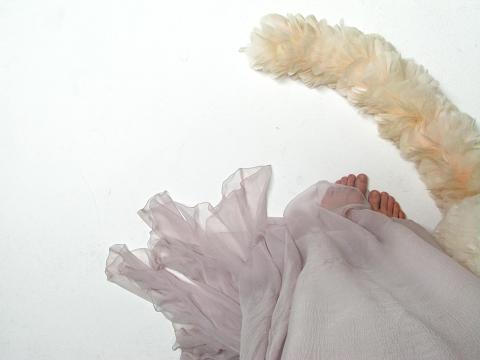 Géraldine porte divinement sa robe Lanvin. Géraldine, looking divine in her Lanvin dress.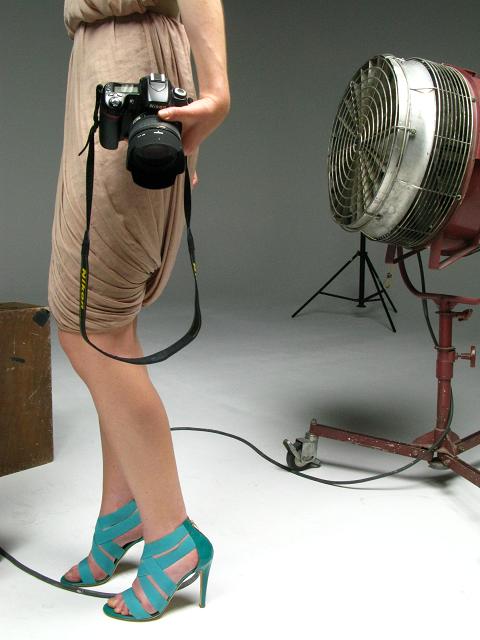 Un petit cache cache avec une plume égaré de mon boa. Me, playing partial peek-a-boo with a fallen feather from my boa.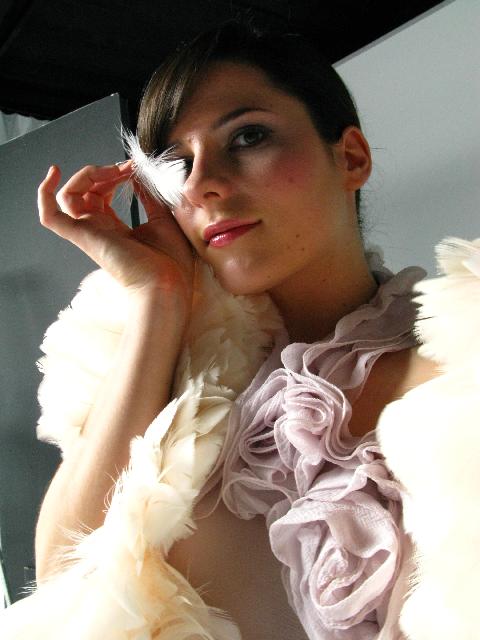 Et des chaussures, des chaussures, encore des chaussures. Shoes, shoes, and more shoes!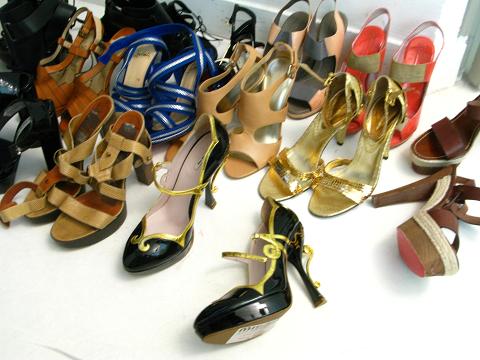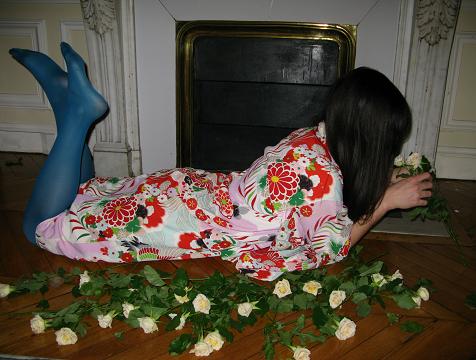 Lors de mon voyage nippon, J'avais eu l'occasion de revoir des amies japonaises que j'avais connu pendant leurs études à Paris.L'une d'entre elles, Megumi, m'avait indiqué l'adresse d'une boutique située dans le quartier d'Omotesando, vendant des kimonos anciens ainsi que des chutes de tissus, tous avec des motifs traditionnels. de quoi rassasier mes envies de touriste !
Les kimonos neufs coûtant horriblement cher, cela semblait une bonne solution pour ramener tout de même un joli souvenir à la maison. J'ai donc posé mon dévolu sur un kimono très coloré, qui s'avère être un modèle pour enfant.
Le port de ce vêtement me semblant plutôt inhabituel, j'en ai profité pour faire des photo qui le soient aussi.
Je ne travaille en général jamais de nuit et encore moins avec un flash, voici le résultat qui va sans doute surprendre et peut être même dérouter, mais j'étais d'humeur à l'expérimentation, et avais surtout envie de faire quelque chose très différent de d'habitude.
Music: Cocorosie – Japan
My trip to Japan gave me an opportunity to reunite with some Japanese friends I met when they were studying in Paris. When my friend Megumi told me about a shop located in the Omotesando district that sold traditional-print second-hand kimonos and fabric scraps, I started to get itchy feet!
Since new kimonos are ridiculously expensive, this seemed like the perfect place to pick up a beautiful souvenir. I chose a very colourful junior model.
Since the kimono is a somewhat unconventional garment in and of itself, I decided to take some unconventional photos as well. I seldom work at night and almost never use a flash, so if the results are surprising to some, it's because I was feeling experimental and wanted to shake things up.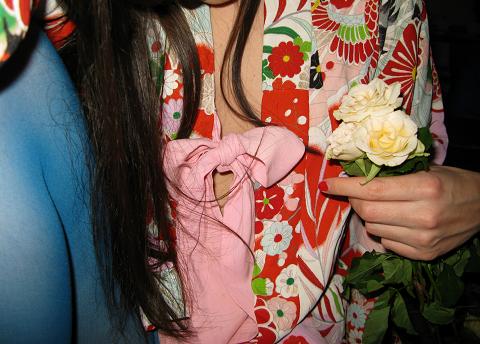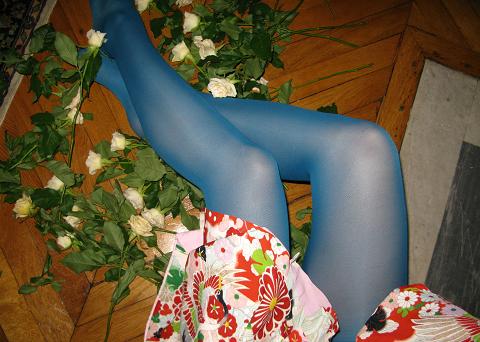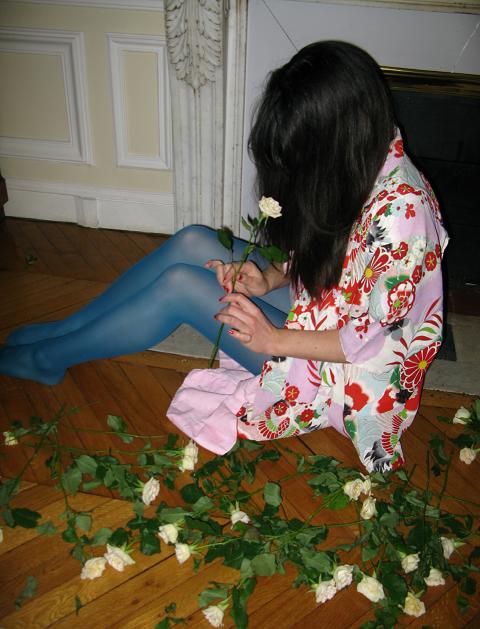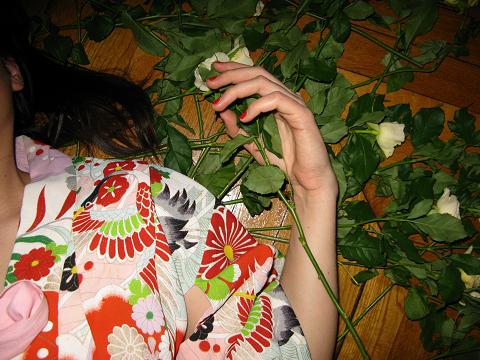 kimono pour enfant vintage chez Gallery kawano
vintage junior kimono at gallery kawano
Adress: Flats-Omotesando 102,4-4-9 Jingumae, Shibuya-Ku, Tokyo