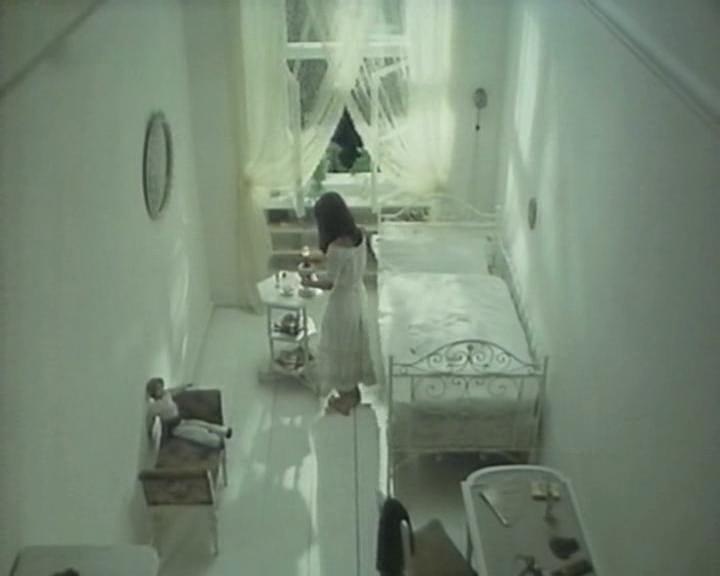 -
Cela faisait un bon moment que je n'avais pas eu de nouveau coup de coeur cinématographique.
C'est un film tchèque, datant de 1970 qui m'a récemment attiré l'attention: Valerie and her week of wonder ( titre original: Valerie a týden divu ). Réalisé par Jaromil Jireš, ce film est basé selon le livre de même nom, écrit par Vítězslav Nezval.
L'histoire est difficilement explicable, ce qui, curieusement, fait aussi une partie de son charme. Laissant de côté toute notion de logique, il m'a fallu le visionner plusieurs fois avant de saisir toutes les subtilités qui le composent.

Mais ce qui m'a surtout plus dans ce film, c'est son incomparable esthétique, la beauté des images, l'ambiance virginale et la délicatesse de l'héroïne, une très jeune fille sur le seuil de l'âge adulte. Les décors oscillent entre paysages paradisiaques et sous-sols poussiéreux abritant des vampires et autres êtres inquiétants, à l'apparence très proche d'un certain Nosferatu.

je vous recommande donc ce film, voyage dans l'esprit insaisissable d'une adolescente que je qualifierais à la fois d'insolite, onirique, métaphorique, poétique, avec un pointe d'érotisme, et même parfois des allusions politiques en accord avec le pays et l'époque.
-
-
I hadn't been really taken with a movie for quite a while now…
My most recent infatuation involves a Czech movie circa 1970 called Valerie and her Week of Wonders (originally titled: Valerie a týden divu). Directed by Jaromil Jires, the film is based on the Vítězslav Nezval novel by the same name.
The story itself is hard to describe, which come to think of it, might be why I like it so much. Actually, I had to dismiss all notions of logic and watch it many times over before I really got all of its subtleties.
What I liked most about this film was its incredible aesthetic, its gorgeous imagery, not to mention the portrayal of the delicate, virginal young heroine on the brink of adulthood. The backdrop oscillates between paradisiacal landscapes and musty basements that are host to vampires and other worrisome creatures, some of them bearing a certain resemblance to Nosferatu himself.
Worthy of your attention, this movie takes viewers on a journey through the elusive mind of an unusual, dreamlike, metaphorical, poetic, and slightly erotic adolescent who even manages to be political as a perfectly appropriate sign of the times.
-
-
[kml_flashembed movie="http://www.youtube.com/v/p0ACEjORtE8" width="213" height="175"wmode="transparent" /]
-
-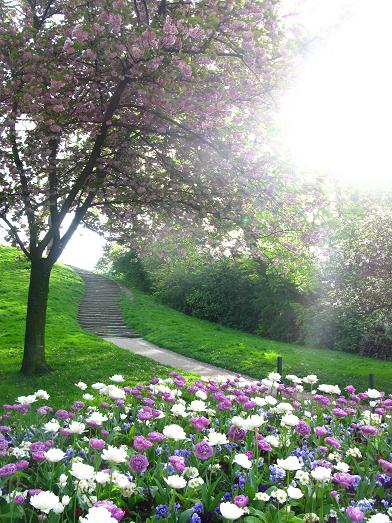 ( photo prise au parc des buttes Chaumont )
-
Demain matin ( le 7 mai), interview télévisé avec Daphné Bürki.
Emission la matinale de Canal +, de 6h55 à 8h40.
pour découvrir les coulisses de ce blog, le tout filmé dans mon petit chez moi !
-
I'll be on a TV interview tomorrow, on the french channel Canal + , from 6.55 to 8.40 in the morning.
For discovering the backstage of this blog, filmed at my home !
-
Edit 12:34: la vidéo de canal + est en ligne! cliquez sur ce lien, puis arrivé sur la page de canal +, sélectionnez la troisième vidéo dans les extraits de l'émission ( en bas à droite).
-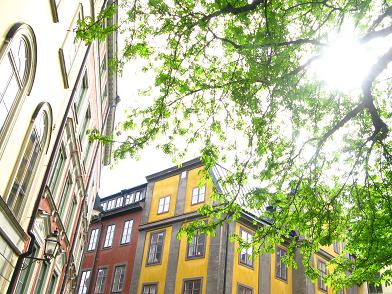 -
Deux jours et demi pour visiter Stockholm et ses environs, c'était très court.
Heureusement, toutes les bonnes adresses aimablement données par de nombreuses Suédoises m'ont permises de ne pas perdre de temps, et d'aller directement aux endroits les plus intéressants.
Entre la visite du moderna museet pour voir l'exposition Andy Warhol, la ballade dans la vieille ville ( gamla Stan), les tentantes boutiques de Bondegatan, le tour en bateau pour découvrir les îles environnantes et leurs charmantes résidences, un café avec Celinette, ainsi qu'un diner avec la charmante Sophie, les journées sont passées à une vitesse folle, et je suis revenue de mon week end sur un petit nuage, parfaitement repue et satisfaite.
Voici un compte rendu photographique de ce weekend passé dans une ville aussi belle qu'accueillante.
Pour suivre mon parcourt de plus près, une page regroupant mes adresses favorites de lieux, boutiques et restaurants se trouve ici.
-
Music: Those Dancing Days – Hitten
-
Two and a half days to visit Stockholm and its surrounding areas were simply not enough.
Luckily, I was able to save a lot of time thanks to the many Swedish girls who were kind enough to steer me in the right direction by giving me accurate addresses for all of the best places to go. Between a stopover at the Moderna Museet to sneak a peek at the Andy Warhol exhibit, a stroll through the old city (Gamla Stan), the tempting shops of Bondegatan, a boat ride around neighbouring islands and the charming homes that adorn them, coffee with Celinette, and lunch with the very sweet Sophie, the days simply flew by, and I returned from my weekend getaway as if coming down from a fluffy white cloud, feeling perfectly satiated and satisfied.
Here is a photo essay of a weekend spent in a city that proved to be as beautiful as it was welcoming.
For anyone interested in a more detailed account of my itinerary, a special page listing all of my favourite shops, restaurants, and other points of interest, can be found here.
-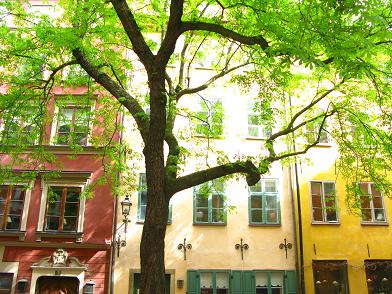 -
Les Suédois sont très friands de Glaces, je me suis à mon tour laissée tenter. I was not one to resist indulging in the cultural favourite that is Swedish ice cream.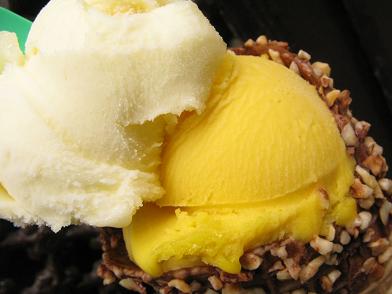 -
Un lustre dans la friperie Lisa Larsson, l'une de mes boutiques préférées. This chandelier can be seen in Lisa Larsson, one of my favourite vintage shops.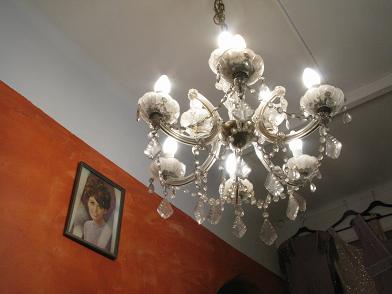 -
Petit déjeuner typiquement Suédois au Colombus Hotell. A classic Swedish breakfast at the Colombus Hotell.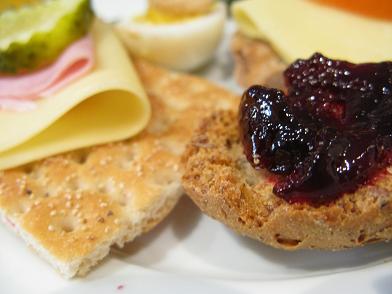 -
Vue de bateau, un embarcadère situé sur une île de l'archipel. A tiny pier building rests on an archipelago island.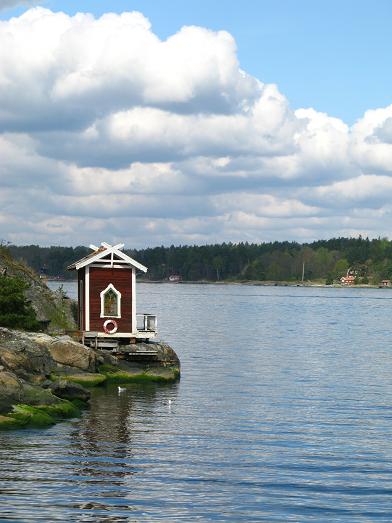 -
Beaucoup de Bicyclettes à Stockholm, celles ci s'avèrent être un moyen de transport extrêmement pratique et efficace. Stockholm is full of bicycles: a wonderfully practical and efficient way to get around indeed.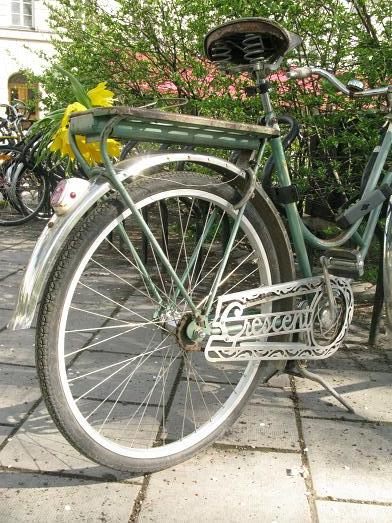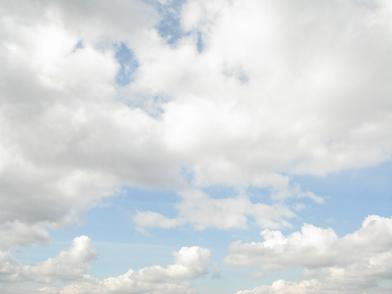 -
Robes et tutus à l'intérieur de la friperie beyond retro. Dresses and tutus in beyond retro.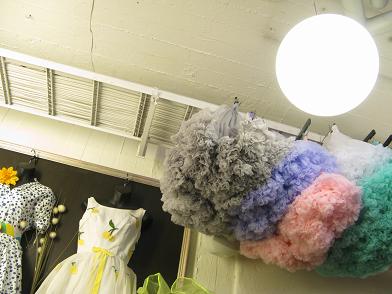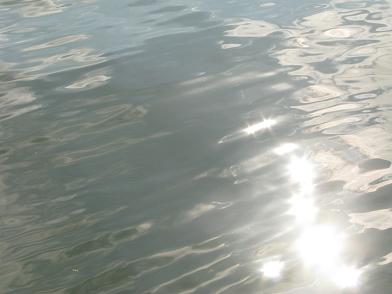 -
De très beaux bâtiments en bord de rive à strandvägen. Some very beautiful buildings along the Strandvägen riverside.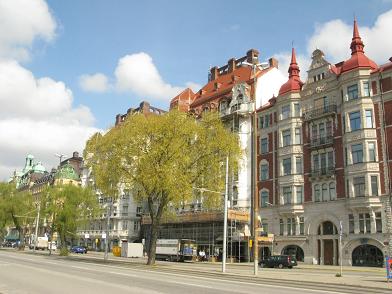 -
C'est au tour de Stockholm d'arborer ses plus beaux cerisiers en fleur. It is now Stockholm's turn to show-off its most beautiful cherry blossoms.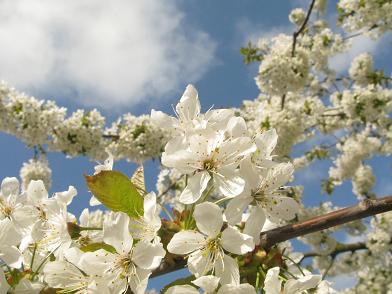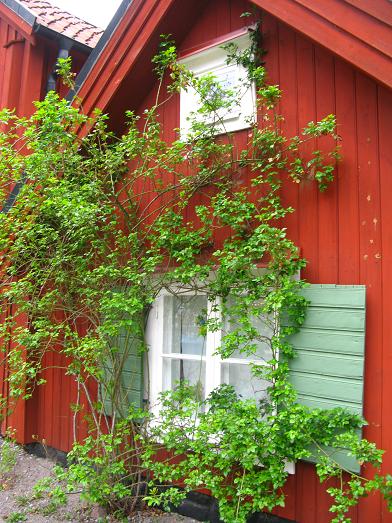 -
Une surabondance de robes chez beyond retro . Too many dresses in beyond retro.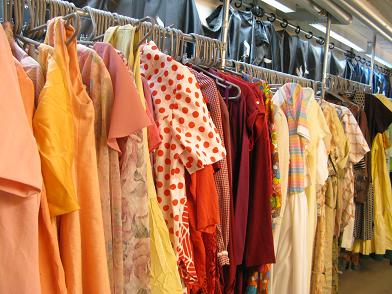 -
Le café String et son intérieur décalé. The String Café in all its off-beat glory.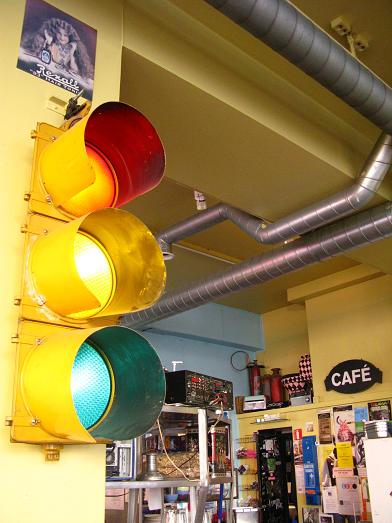 -
Une sculpture de Niki de Saint Phalle à l'extérieur du moderna museet. A Niki de Saint Phalle sculpture outside of moderna museet.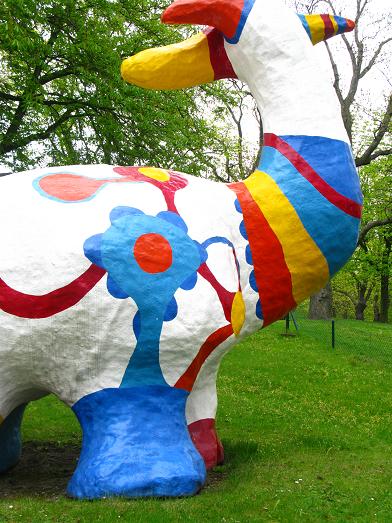 -
Des chaussures en plastique chez Tjallamalla . Some plastic shoes at Tjallamalla.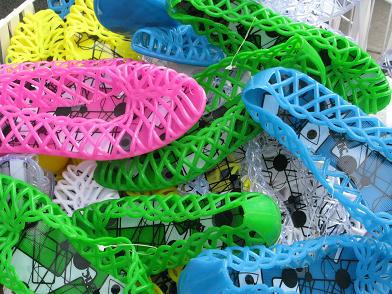 -
Une ruelle composée de bâtisses colorées dans Gamla Stan. Some colourful buildings in a Gamla Stan alleyway.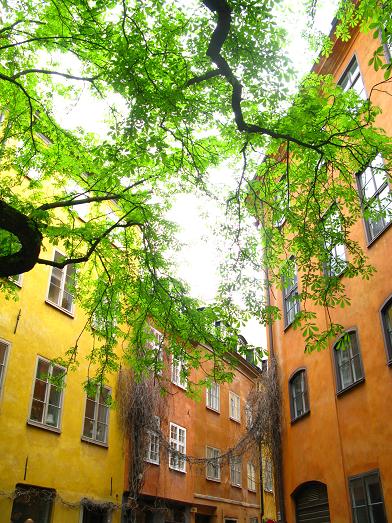 -
Un succulent gâteau au chocolat à la Choklad fabriken. A succulent piece of chocolate cake from Choklad fabriken: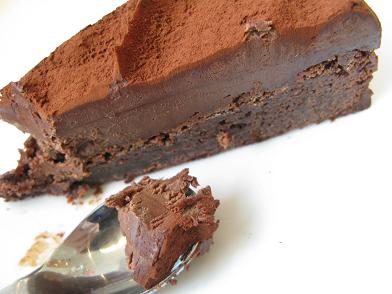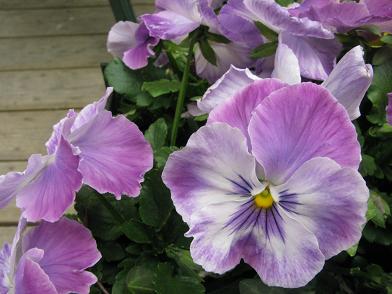 -
Des chaussures par milliers chez beyond retro. Shoes by the thousands at Beyond Retro.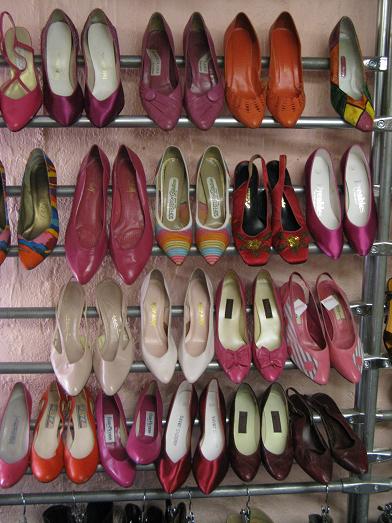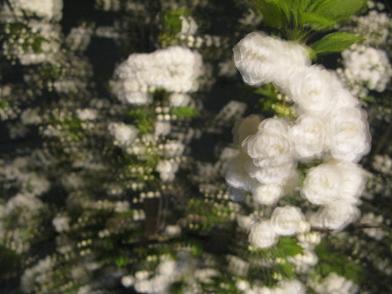 -
Une chaise lumineuse dans un square, situé sur Tjärhovsgatan. A neon chair in a Tjärhovsgatan square.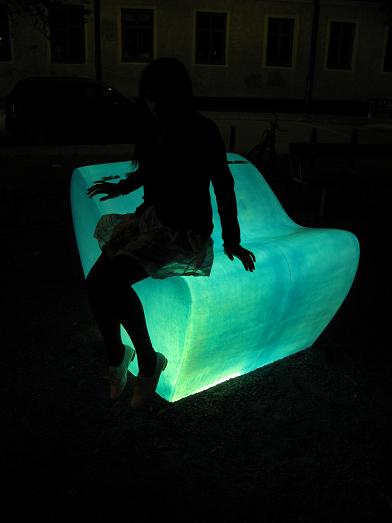 -