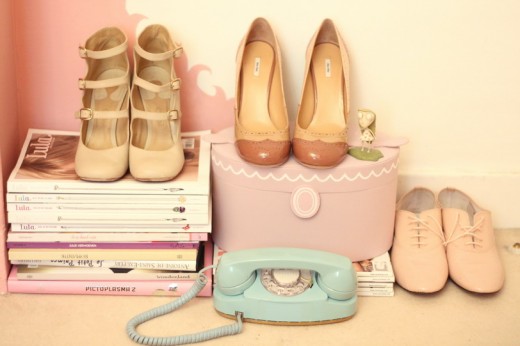 -
Fall may have arrived, but that doesn't mean we can't stop wearing our pastel colours!
In order to start this season off on the right foot, here are a few of my current favourites:
Soft tints, long hand knit scarves, white stockings worn with pink shoes or Bordeaux boots, warm sweaters worn with big broaches, porcelain fawns, and sweet fruit flavoured teas!
-
Music: Claudine Longet – Love is blue
-
Ce n'est pas parce que l'automne se fait sentir qu'il faudrait mettre robes pastel et couleurs poudrées de coté !
pour commencer la saison en beauté, voici quelques échantillons de mes envies:
des teintes douces, des écharpes bien longues tricotées maison, des collants blancs associés à des chaussures roses ou bordeaux, des pulls qui tiennent bien chauds accessoirisés avec de grosses broches, des faons en porcelaine, et pour finir, du thé au fruit bien sucré !
-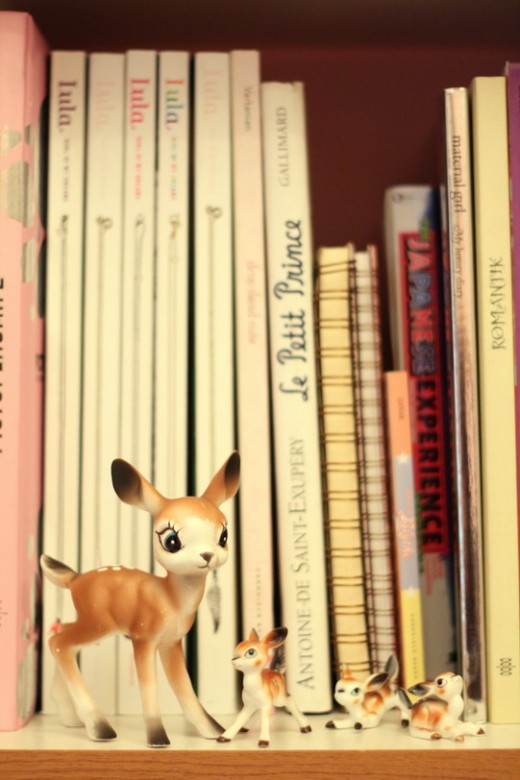 Faons dénichés sur E-bay, fawn found on E-bay
-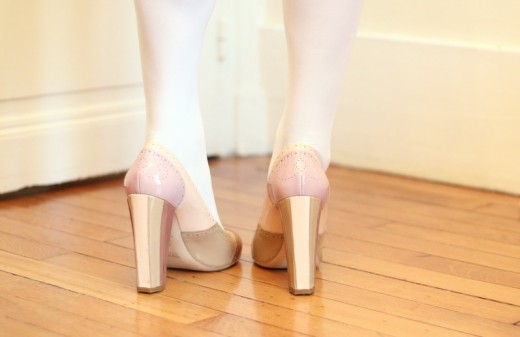 Chaussures Miu Miu ( je pourrais les manger ! ), Miu Miu pumps (I could eat them !)
-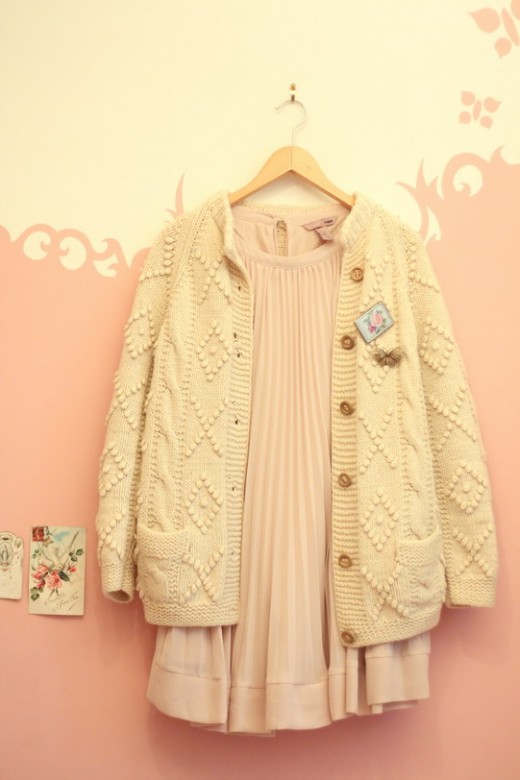 Pull et broches vintage, robe H&M, Vintage jumper and brooch, H&M dress
-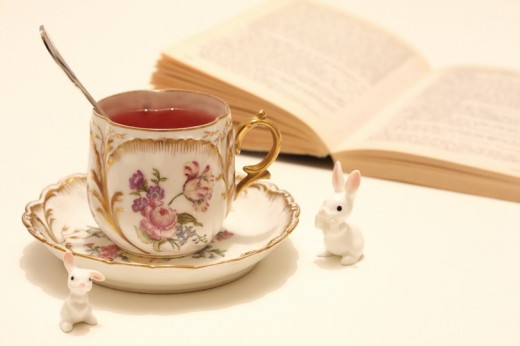 -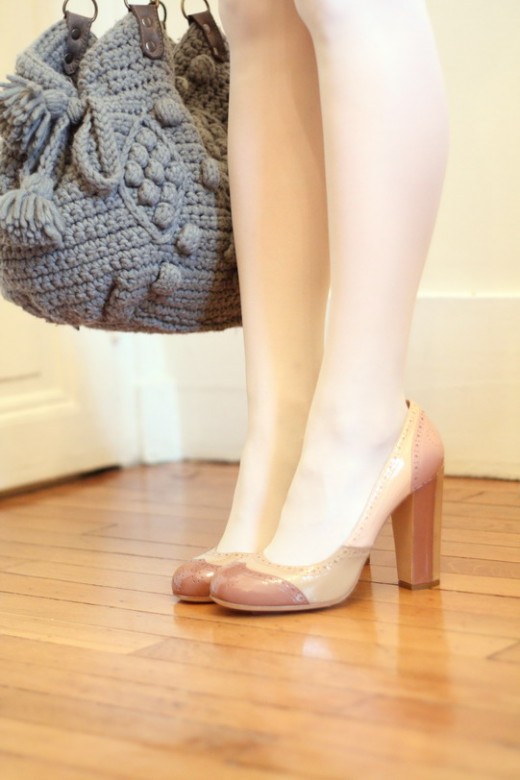 Sac tricoté Gérard Darel, chaussures Miu Miu, Gerard Darel knitted bag, Miu Miu pumps
-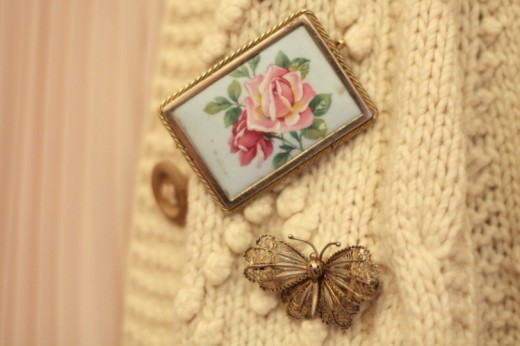 Broches vintage, Vintage brooch
-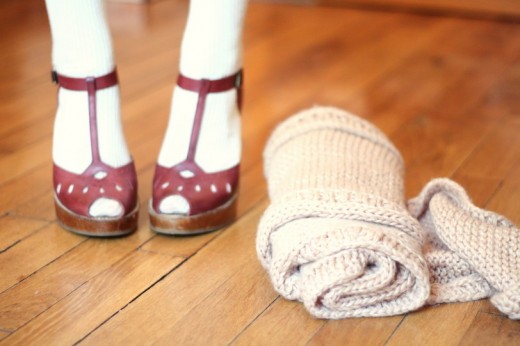 Compensées Topshop, écharpe H&M, Topshop wedges, H&M scarf
-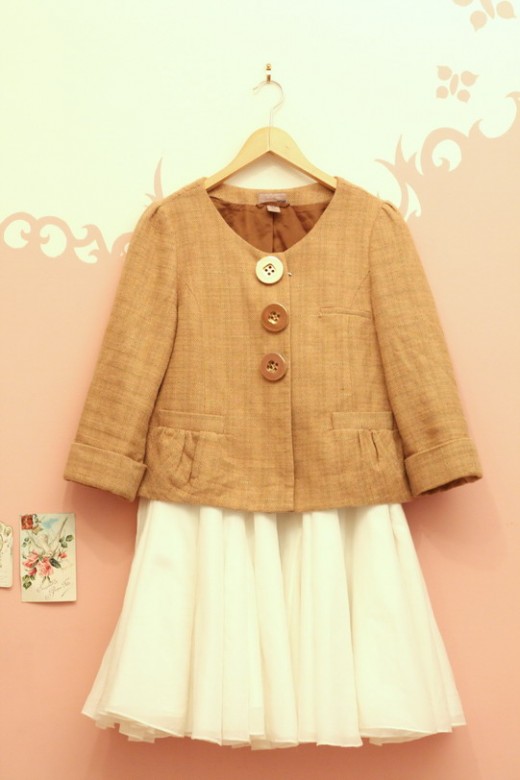 Veste H&M ( bouton customisés ), jupe Zara, H&M jacket, Zara skirt
-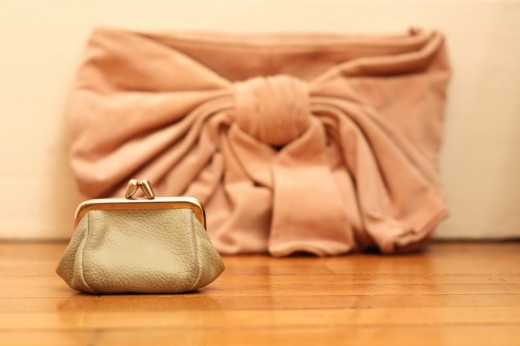 Porte monnaie Portobello market, pochette nœud Topshop, Topshop purse, portobello Market wallet
-
For all international readers, I have maybe found a way to have the items from my collection available.
So if you want to purchase one of the clothes, please send me a mail at this adress:
-
the-cherry-blossom-girl@hotmail.com
-
Pour les françaises, la vente continue.
-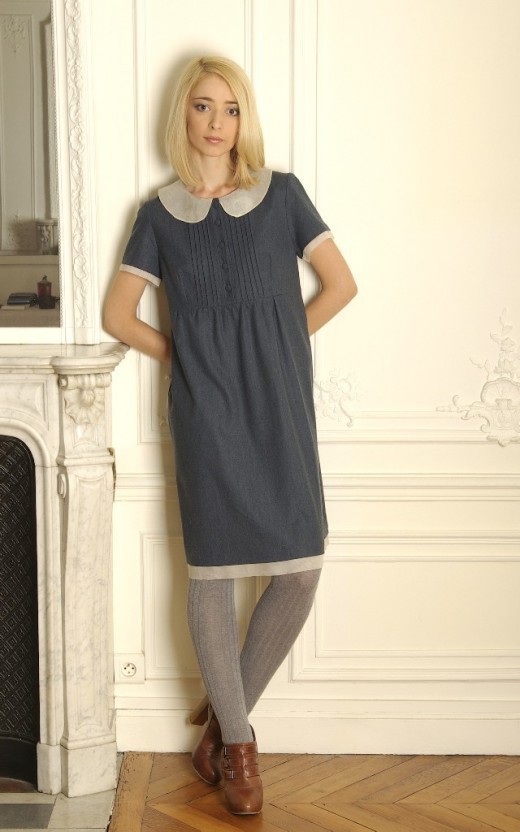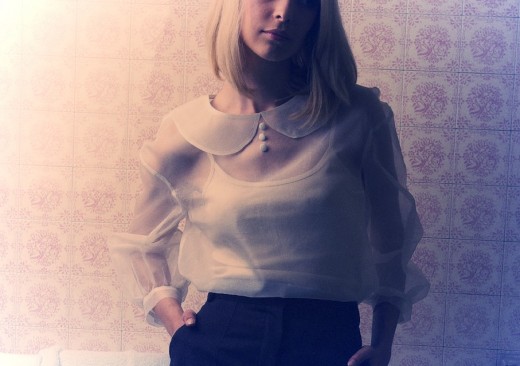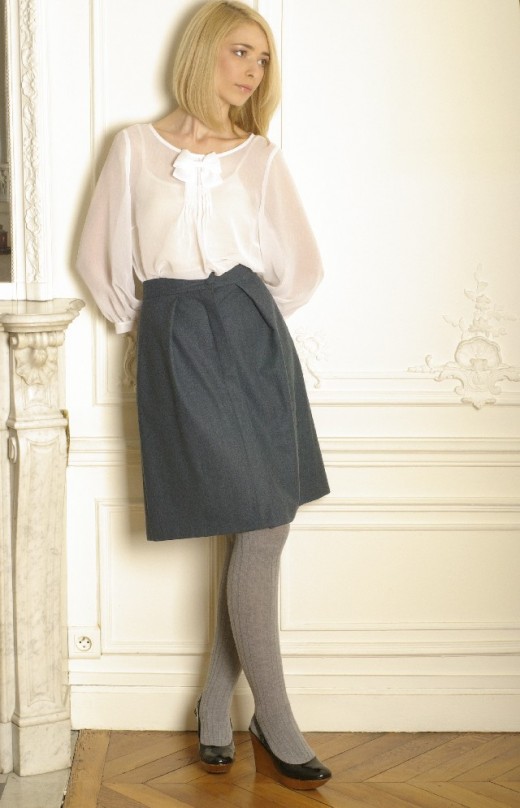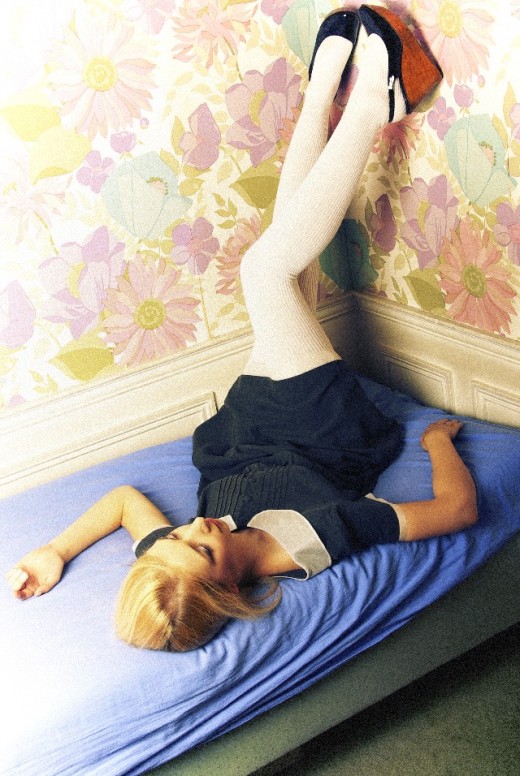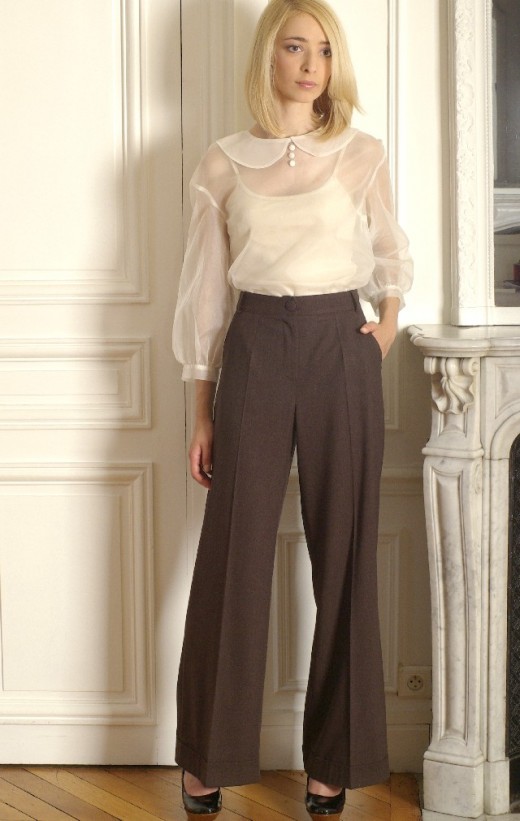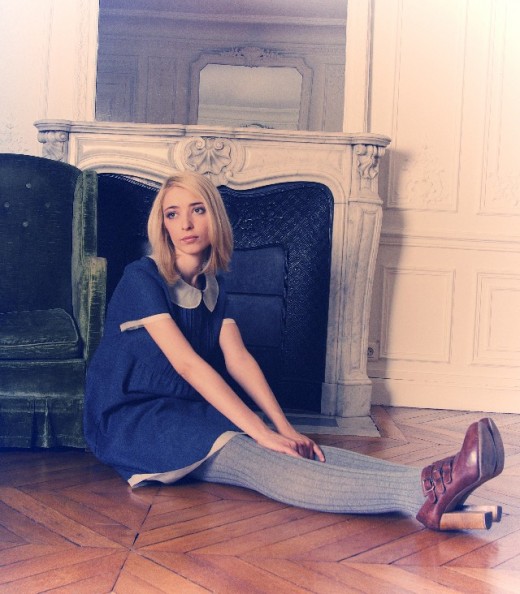 -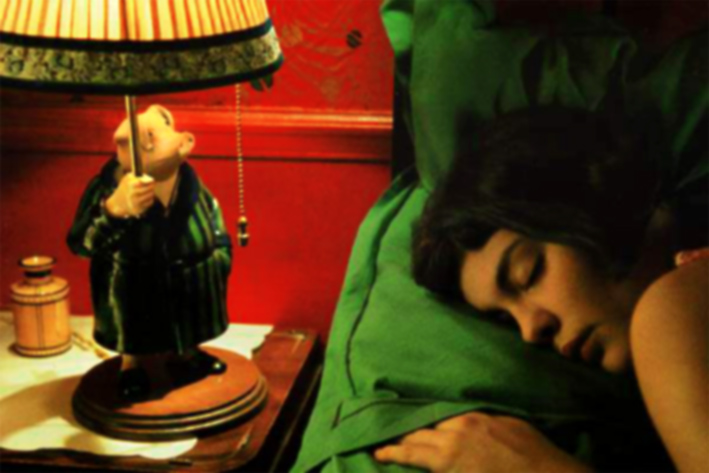 -
The other day, when I was walking along Canal Saint Martin, I had an idea: why not revamp Amélie Poulain's look?
Sticking to the red and green colour scheme of the movie, I had fun putting together 5 fall attires, all with the challenge of keeping in check with our heroine's world as much as possible.
After Snow white, Little Red Riding Hood, Wednesday Addams, Dorothy, Mary Poppins, and even Donkey Skin, I think this might be my favourite revamping to date!
* * *
Lors de ma dernière balade le long du canal saint Martin, il m'est venu une idée: et pourquoi ne pas faire le relooking d'Amélie Poulain ?
En conservant les deux couleurs majeures du film, du rouge et du vert, je me suis amusée a créer 5 look d'automne, en essayant de rester en accord le plus possible avec l'univers de notre héroïne.
Après Blanche Neige, Le petit chaperon rouge, Mercredi Addams, Dorothy, Mary Poppins ou encore Peau d'Ane, c'est l'un des relooking qui m'a le plus amusé à réaliser !
-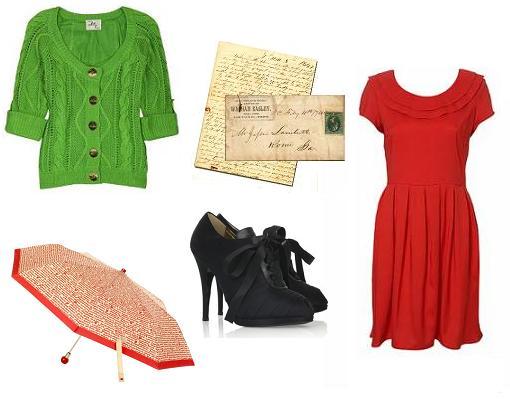 Topshop dress and umbrella, Roberto Cavalli shoes, Milly jumper.
-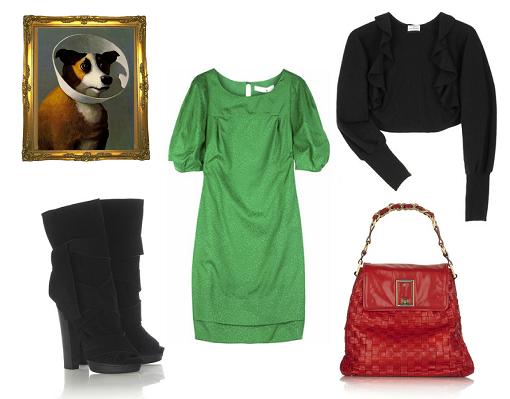 Philip Lim dress, Chloé boots, Philosophy si Alberta Ferretti jumper, Marc jacobs bag.
-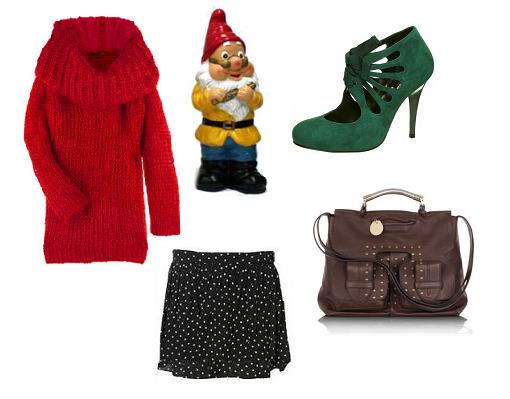 Alexander McQueen sweater, topshop skirt and shoes, Chloé bag.
-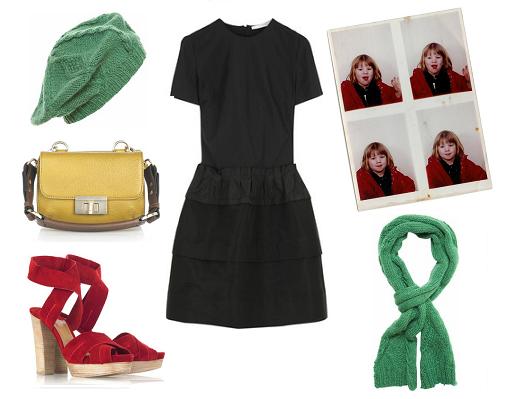 Bamford dress, Chloé shoes, Marni bag, topshop hat and scarf. Photomaton www.louli.net
-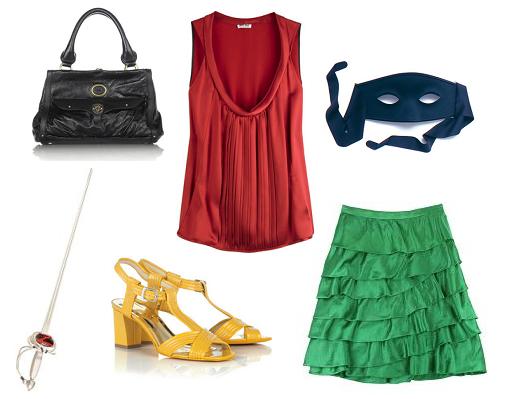 Miu Miu top, Moschino Cheap & Chic skirt, Marc by Marc jacobs shoes, Chloé bag.
-
Dans la série relooking des héroïnes de notre enfance : Le petit chaperon rouge, Blanche Neige, Iris dans taxi driver, Mercredi dans la famille Addams, Mathilda dans léon, Peau d'âne, Alice au pays des merveilles, maria dans la mélodie du bonheur, mary poppins, Dorothy dans la magicien d'Oz.
-