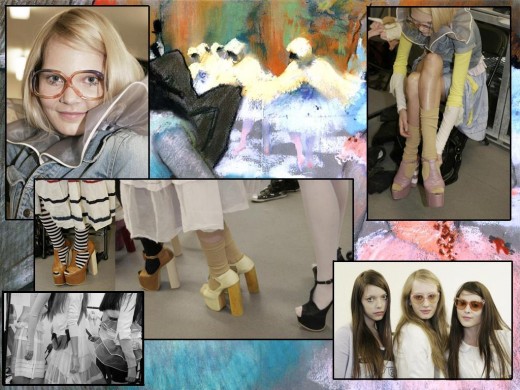 Charles Anastase

I know that fashion week was last week, and that most of us have probably had our fill of runways for a while, but I can't help but share my favourites for the summer of 2009.
* * * * * * *
Je sais bien que la fashion week est finie depuis une semaine, et que chacun a sans doute largement eu sa dose de défilés, mais je ne peux m'empêcher de partager avec vous mes look préféré de l'été prochain.
-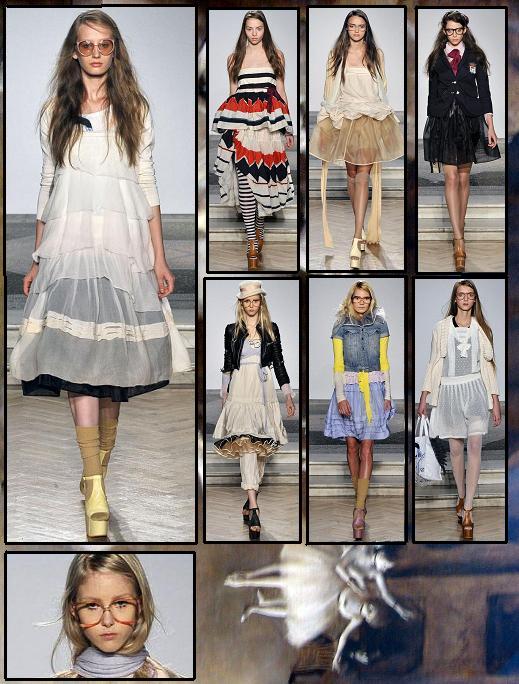 First of all, one collection that pleased me from beginning to end and that is probably my absolute favourite: Charles Anastase's platform wedge wearing ballerinas. The volumes, accessories, makeup, and materials are all exactly what I'll be wearing… Six months from now (though I may not be able to wait until then)! Tout d'abord une collection qui m'a plu du début à la fin, et définitivement ma préférée de toutes: les ballerines juchée sur de très hautes compensée chez Charles Anastase. Les volumes, les accessoires, le maquillage et les tissus sont exactement ceux que j'ai envie do porter… dans 6 mois ! ( je pense néanmoins ne pas attendre jusque là )

-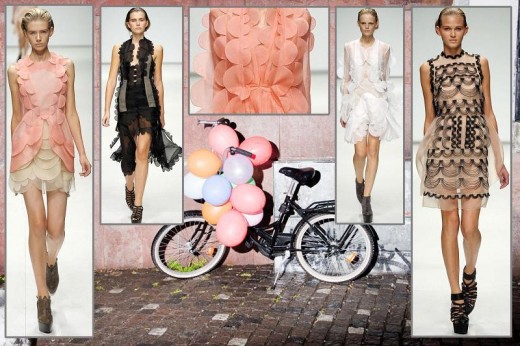 Another collection that I really loved was Christopher Kane's. My personal tastes naturally drew me to the more pure and pastel colours of this show. I especially loved all the light yet structured dresses, the flower petal shaped details… how impossibly romantic! From all of the young designer collections, Kane's is the first to really impress me. Une autre collection que j'ai beaucoup aimé: celle de Christopher kane. Mes propres goûts m'ont attirés naturellement vers les silhouettes les plus pastels et épurées du défilé. Gros coup de cœur pour toutes ces robes à la fois légères et structurés, formées de couches aux bords pétale, romantiques à souhait ! De toutes les collections du jeune créateur, c'est la première à véritablement susciter mon intérêt.
-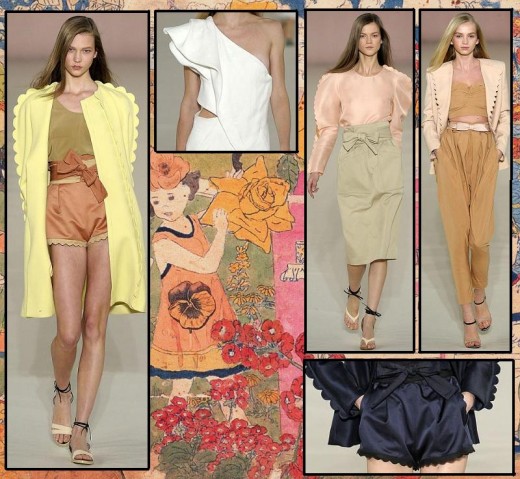 As stated in Monday's post, the Chloé collection did not disappoint. 80s shapes melded with very feminine details (such as bows, petal shaped edges, and pleats) created strong yet delicate silhouettes. I was so happy to find that Phoebe Philo's influence on the fashion house I once felt such a close kinship to hadn't disappeared forever. Comme annoncé dans mon article de lundi, La collection chez Chloé ne m'a pas déçue. Des formes 80′s mélangées à des détails très féminins ( nœuds, bordures pétales, plissés ) pour des silhouettes à la fois fortes et délicates. J'ai été heureuse de voir que l'esprit qu'avait insufflé Phoebe Philo à la marque et auquel je me sentais si proche n'avait pas disparu pour toujours.
-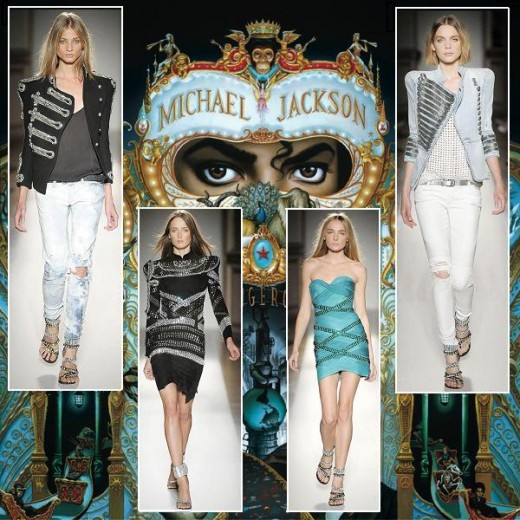 As a Michael Jackson fan (Billie Jean, woohoo!), Balmain's King of pop style military jackets could only please me. Etan une fan de Michael Jackson ( Billie jean whoooo ! ), les vestes militaires chez Balmain très similaires à celles du King of pop ne pouvaient que me plaire.

-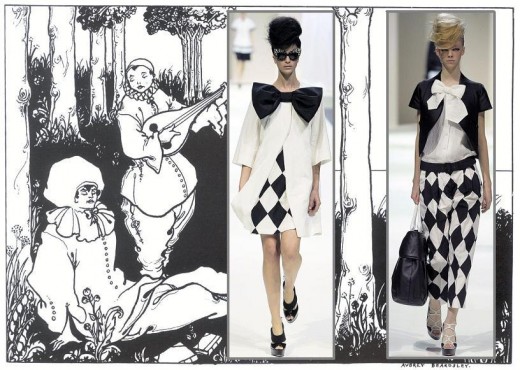 I was equally wowed by the Moschino Pierrots. Quelques pierrots chez Moschino ont également attirés mon attention.
-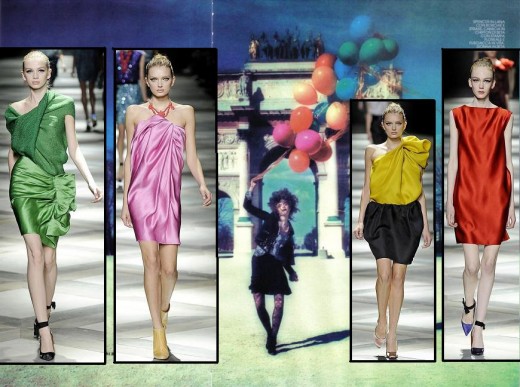 And last but not least, check out these brightly coloured, luxurious Lanvin dresses. This show made me feel that not wearing bright colours too often was a terrible mistake! Et pour finir en beauté, les robes hautes en couleur chez Lanvin dans des tissus brillants et luxueux. Ce défilé m'a fait réaliser que ne pas porter plus souvent de teintes vives était une grave erreur !
So what were some of your favourites from Paris fashion week?-
Et de votre côté, quelques coups de cœur lors de ces défilés ?
-
Runway pictures from style.com and Dazed digital. Background images from Degas, Aubrey Beardsley, Henry Darger, Michael jackson History cover album, Sannah flickr and Taki Bibelas.
-
Have you ever seen Harold and Maude?
This 1970s film tells the story of the unlikely friendship between Harold, a young upper class man of 20 who is obsessed with death, and Maude, a 79-year-old anti-conformist who shares Harold's infatuation with graveyards.
I love Maude for her vigour and for her originality. So much so in fact, that Lila and I decided to hold a little photo shoot in her honour.
In order to recreate the mood of the movie, where else would we go but one of the most beautiful cemeteries in Paris: Père Lachaise!
-
Music: Cat Stevens- If you want to sing out ( harold and maude theme )
-
Avez vous vu Harold and Maude ?
Ce film des années 70 raconte l'improbable rencontre entre un jeune homme suicidaire de 20 ans issu de la haute bourgeoisie, aimant particulièrement assister aux enterrements, et Maude, une anticonformiste qui partage son attirance pour les cimetières, et va bientôt fêter ses 80 ans.
Maude m'hypnotise, elle me plaît pour sa vigueur et son originalité, et m'a ainsi donné envie de recréer son personnage lors d'une petite séance photo en compagnie de Lila.
A partir de cette idée, quoi de mieux que le cimetière du père Lachaise, l'un des plus beaux de Paris, pour retranscrire l'ambiance du film ?
-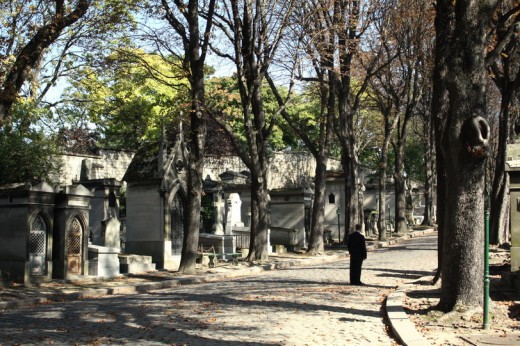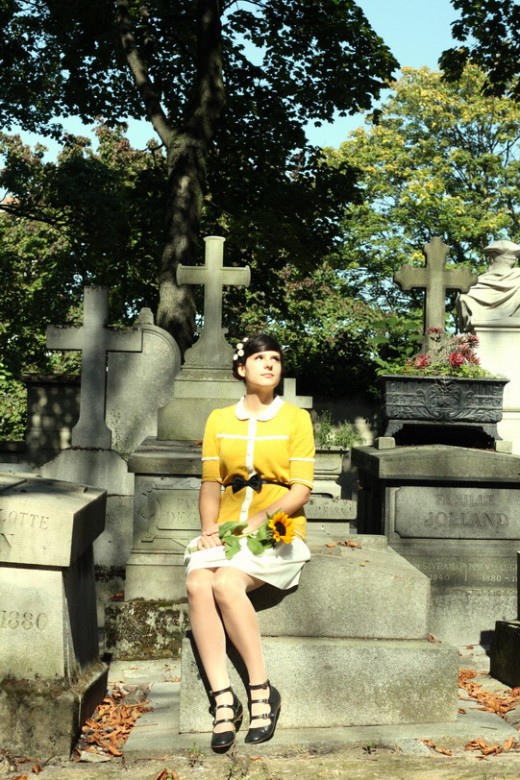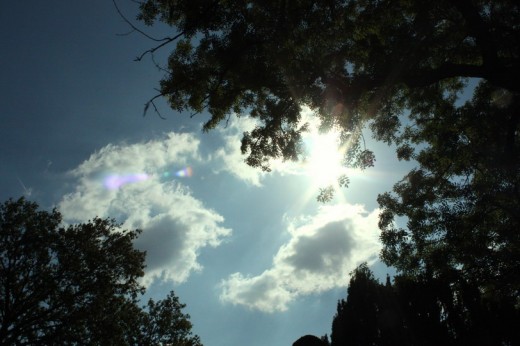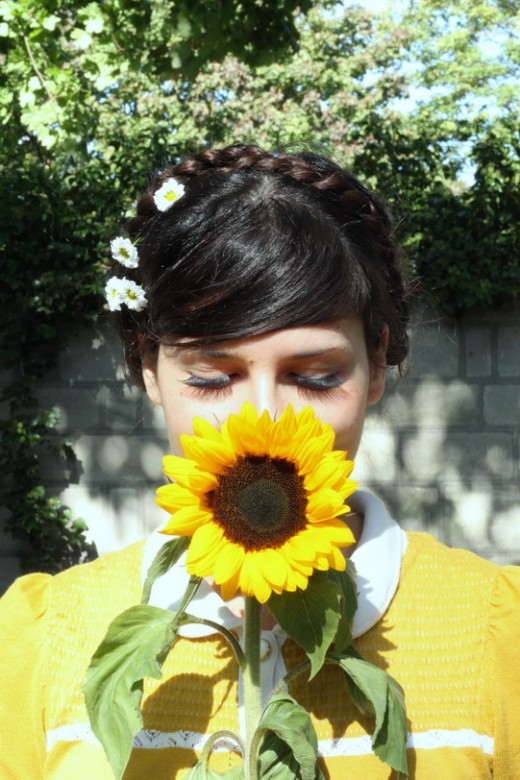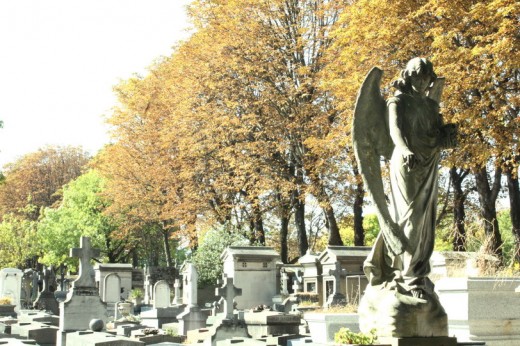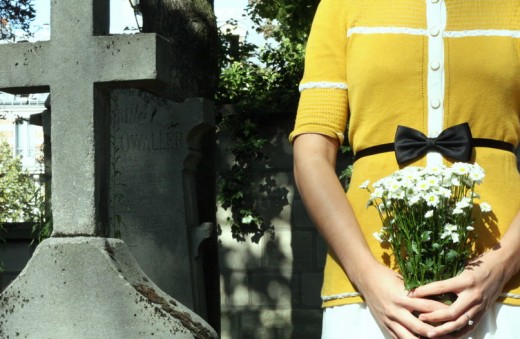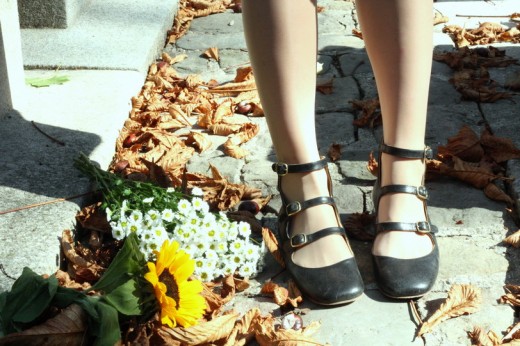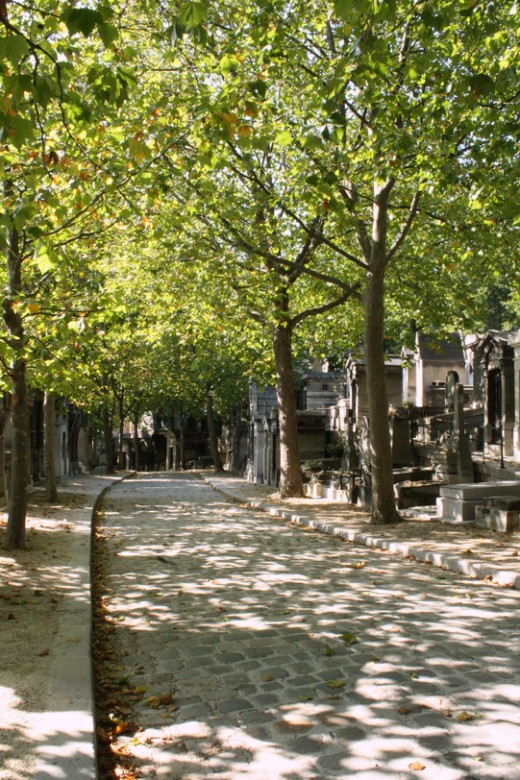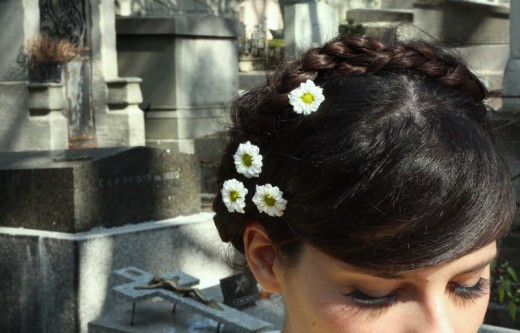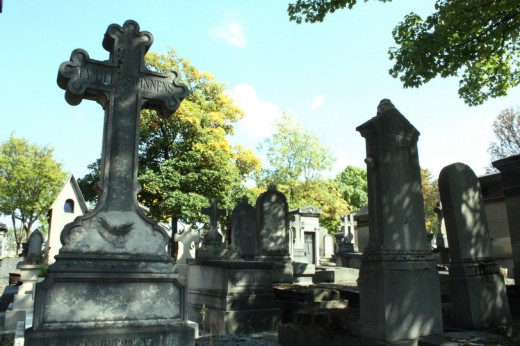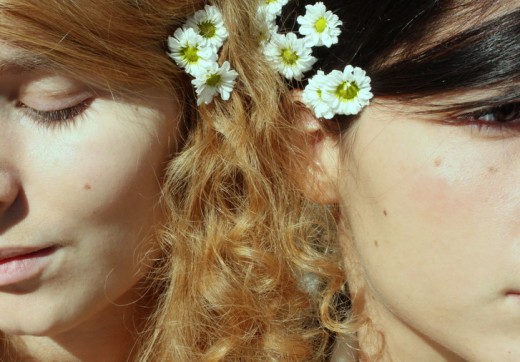 -
gilet et jupe H&M
ceinture noeud vintage
chaussures Chloé
-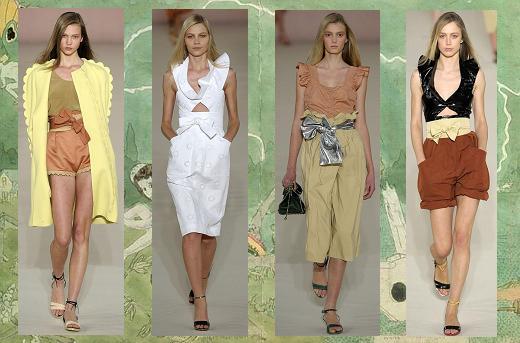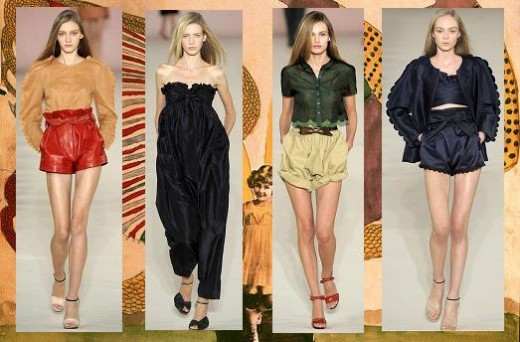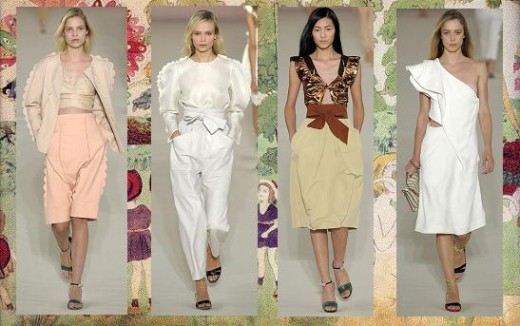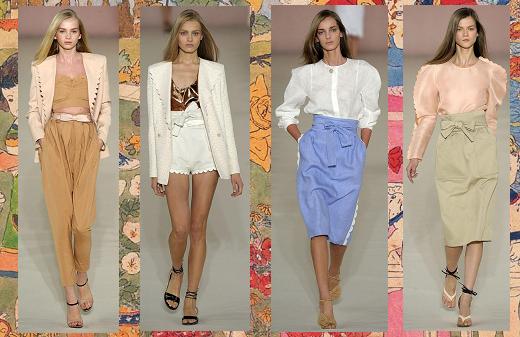 -
I've been waiting for this for such a long time, and finally I'm so glad to not be deceived in Hannah's collection ( whom I've been working with two wears ago ) !
Next summer, I want to wear high-waisted flared shorts, pastel pinks, beige, cream, bluebell and green shades, apricot jackets, and scallop-edge tops. I also want to wear some silver, a lot of bow belts, and keep my hair very simple for a perfect feminine casual look.
Oh I'm so happy the Chloé girl is back and want to scream out loud "WHEAAAAAA" !!!

-
J'ai attendu pendant longtemps, et je suis finalement ravie de ne pas être déçue par la collection d'Hannah ( avec qui j'ai d'ailleurs travaillé il y a deux ans ) !
Cet été, je veux porter des shorts taille haute blousants, des teintes rose pastel, beige, jaune, crème, bleu marine et vert bouteille, des vestes couleur abricot, et des hauts à bordures pétales. Je veux aussi de l'argenté, beaucoup de ceintures nœud, et garder une coiffure simple pour un look casual et féminin.
Oh Je suis tellement contente que Chloé soit revenue, et J'ai envie de crier "WHEAAAAAAAAAA" !!!
-
Background images by Henry Darger, catwalk pictures from style.com
-