-
-
Déniché sur Ebay, cet électrophone teppaz datant de la fin des années 50 est un véritable petit bijoux d'électromécanique ancienne.
Au joli design arrondi, plein de charme, et surtout en très bon état de fonctionnement, il me permet d'écouter de la musique d'une manière que je n'ai hélas jamais connu.
De plus il se marie parfaitement avec la déco esprit rétro de mon salon, ce qui n'est pas pour me déplaire !
***

This late 1950s Teppaz record player came from Ebay. Suffice to say, it is a true electro-vintage gem !
Though I may have missed out on the era this rounded beauty was born into, the fact that it is still in good working condition enables me to listen to records the way they did back in the day !
To top it all off, it matches my retro themed living room perfectly—hurray !
-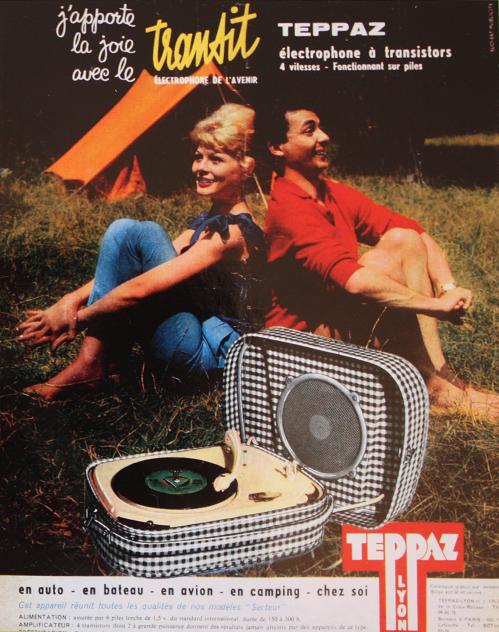 Publicité pour le Teppaz à piles, 1958
-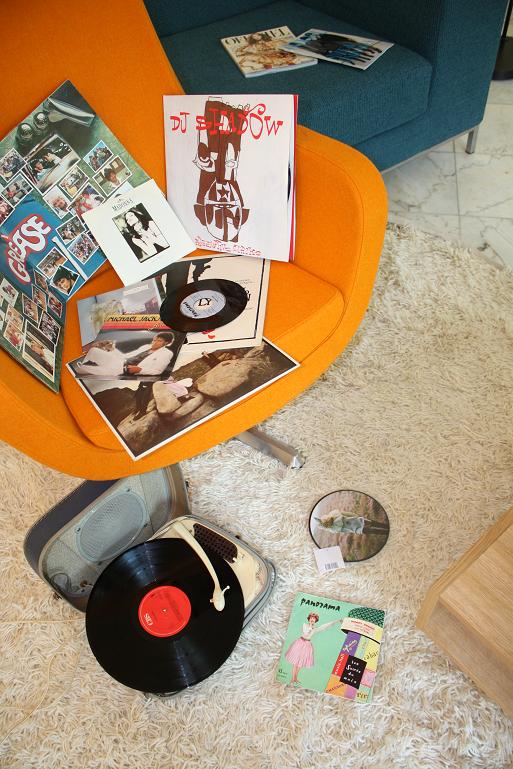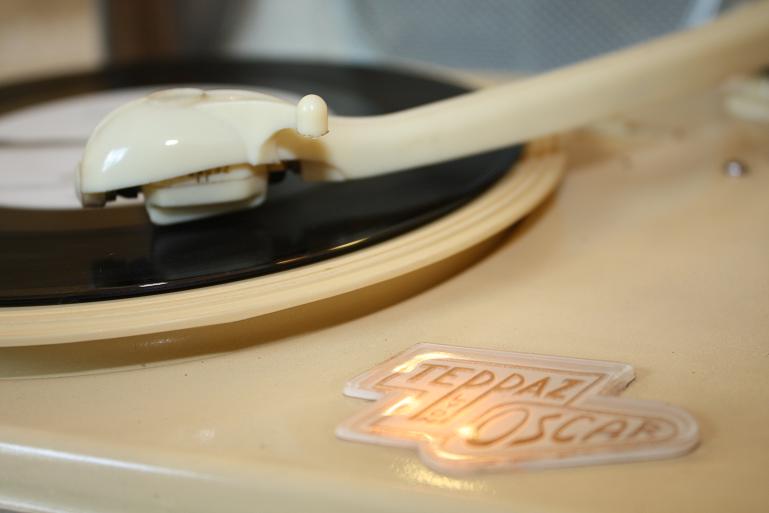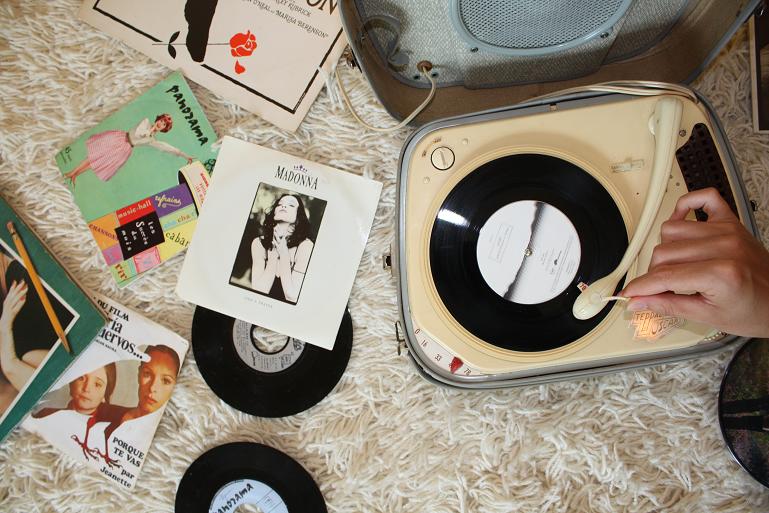 -
Pour voir le Teppaz en fonctionnement :
-
Je suis en vacances en Sicile actuellement, des photos prochainement !
I'm on holidays in sicily right now, photos coming soon !
-
-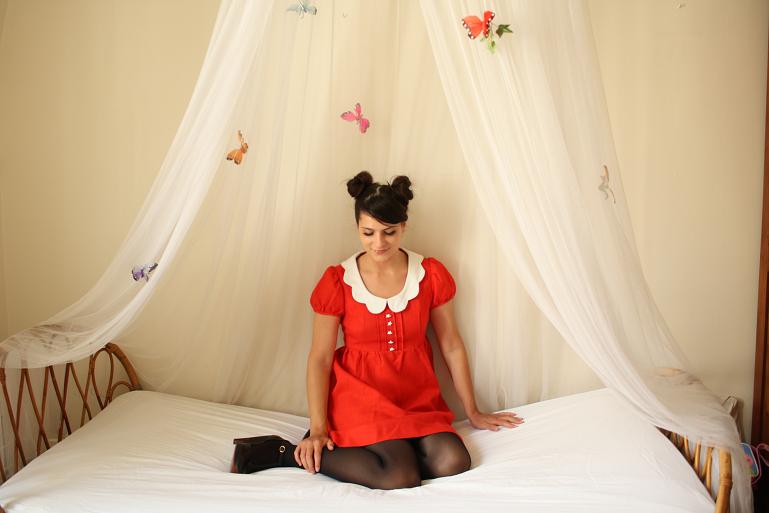 -
Music: April March – Chick habbit
-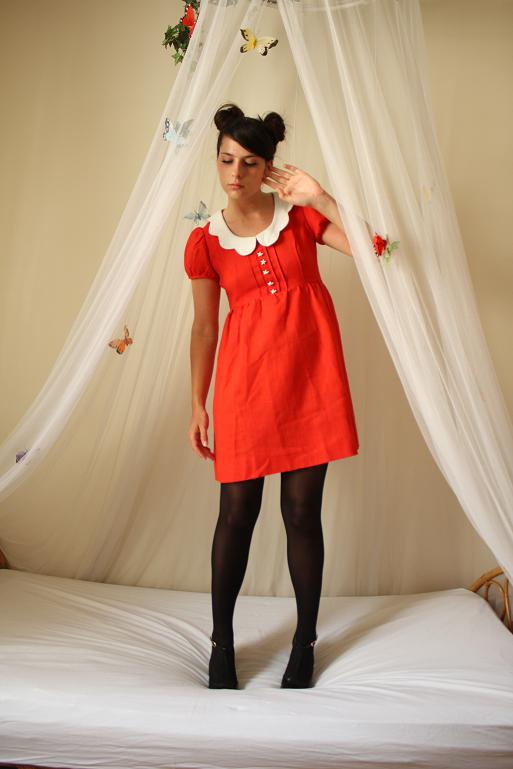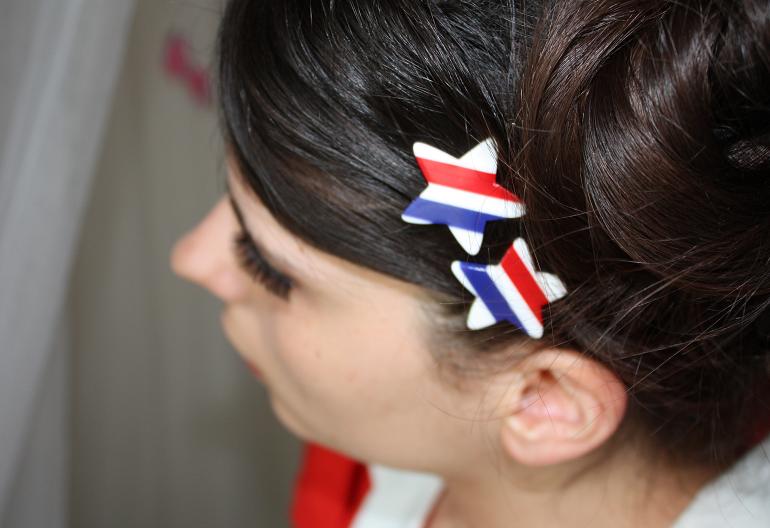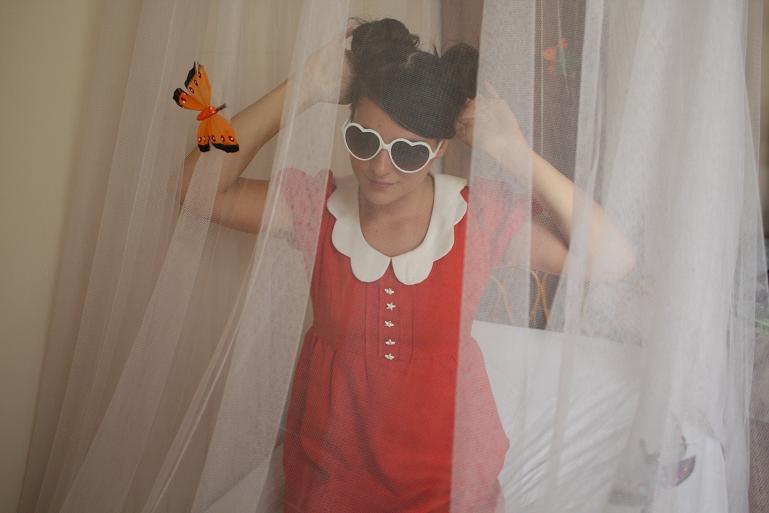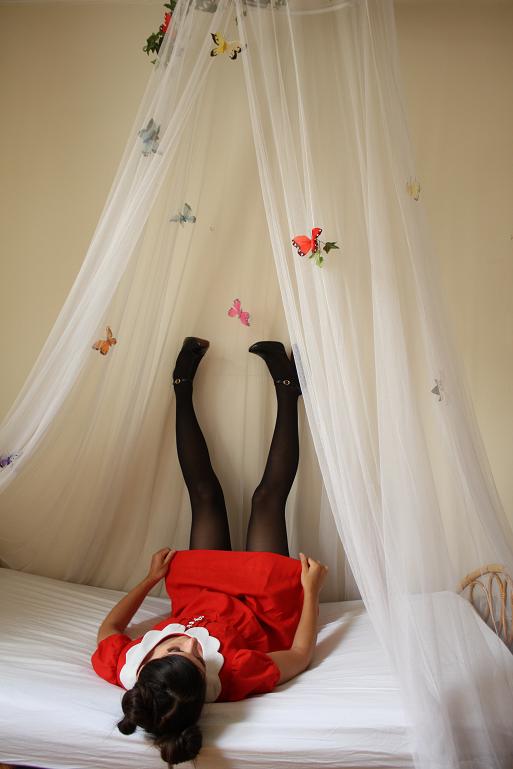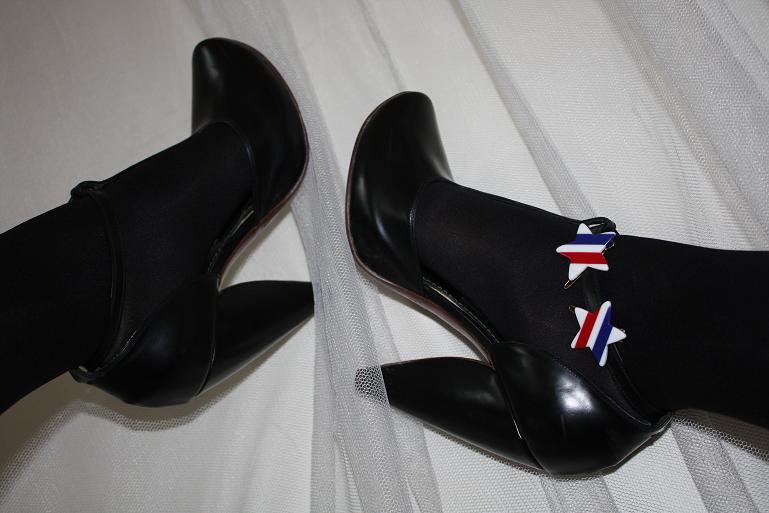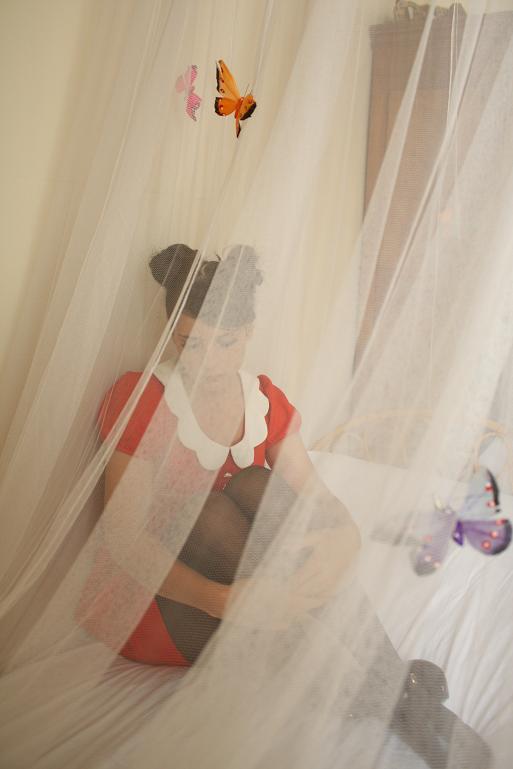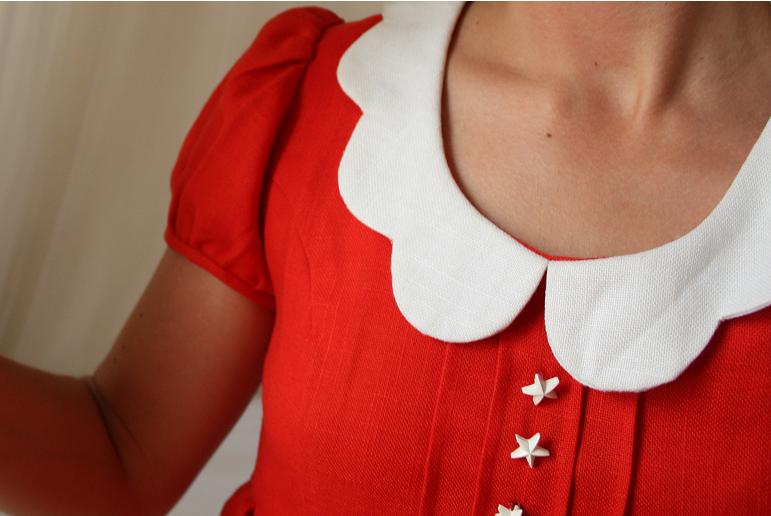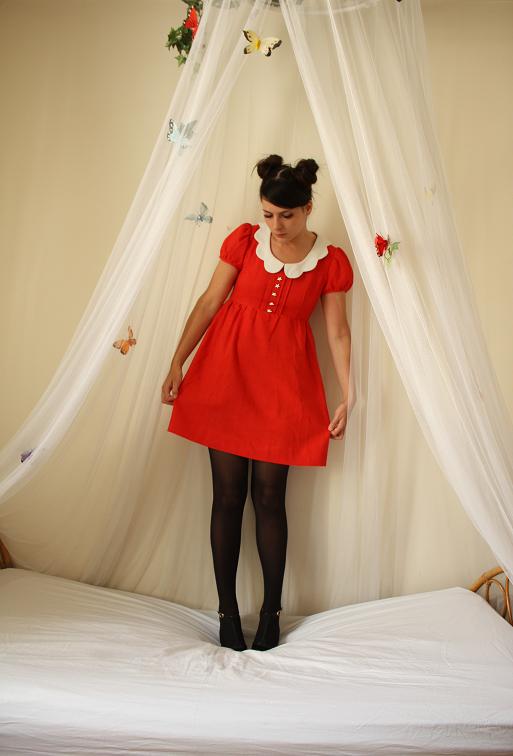 60′s dress from Liebemarlene vintage
Marc Jacobs heels
Hair accessories, gift from Rhiannon
-
-
Mon maillot bleu de pin-up / My pin-up blue bathing suit
( Eres )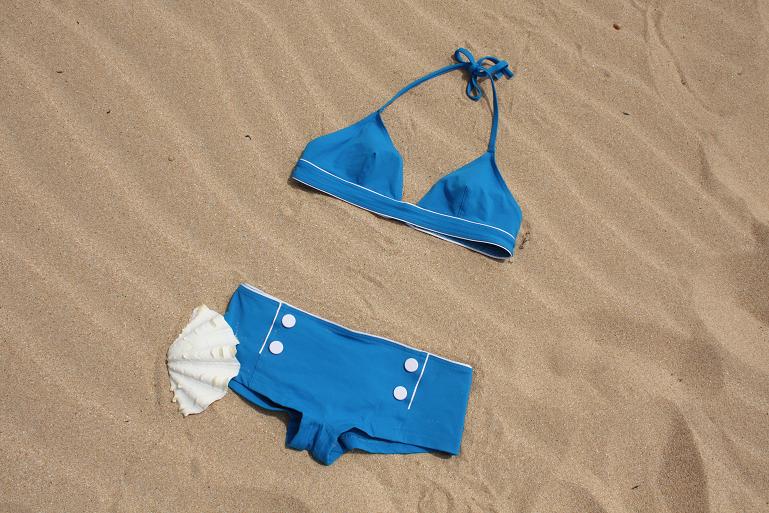 _
Des lunettes de soleil en forme de cœur / Some heart shaped sunglasses
( Ebay )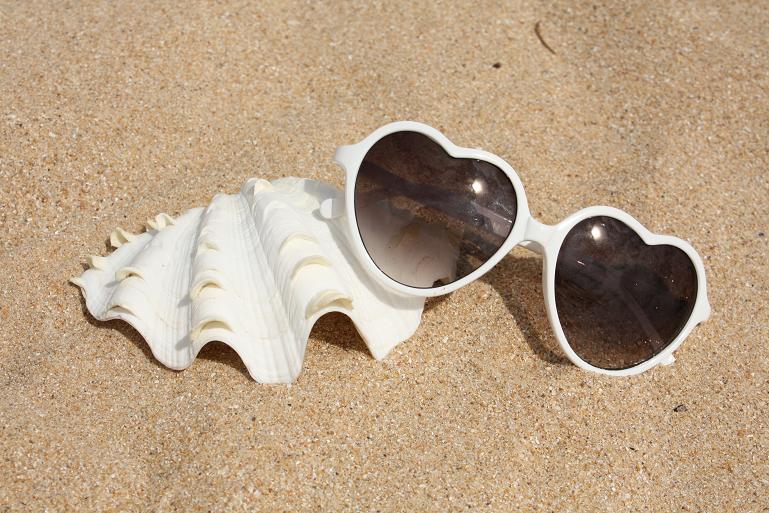 -
Mes chaussures rouges préférées / My favorite red shoes
( Topshop )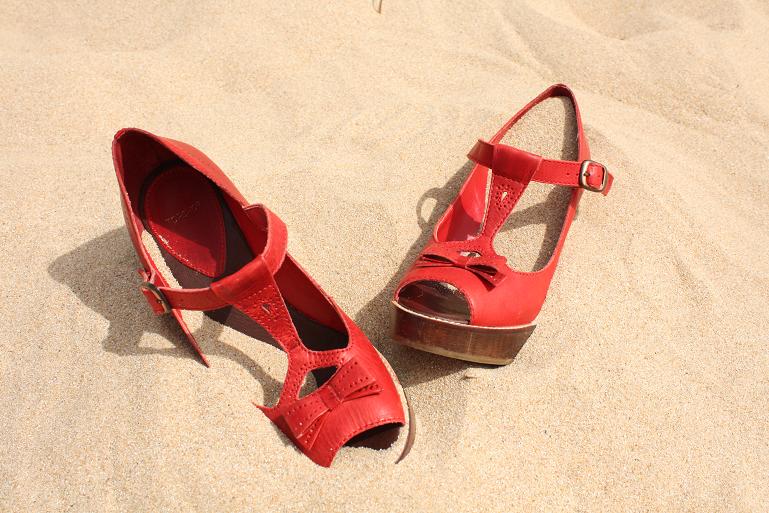 -
Un bob de petit mousse / A sailor hat
( Ebay + customisation )