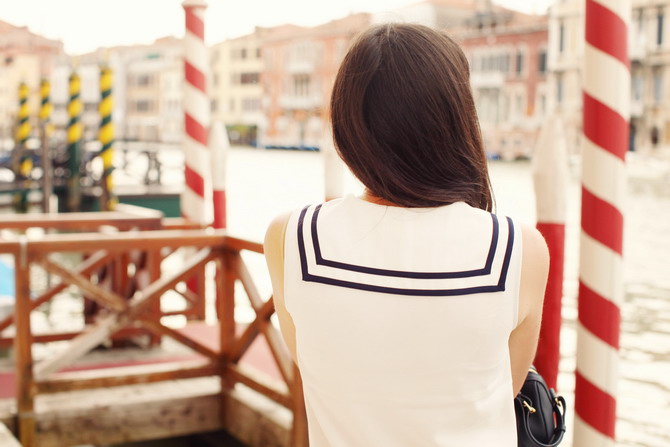 Mort à Venise est un très beau film qui m'inspire à chaque fois que je visite cette ville merveilleuse.
Loin des gondoles et des masques de carnaval, c'est cette ambiance de début du siècle, les couleurs délavées presque sales qui m'attirent. Et les costumes du film également, la garde robe de Tazio notamment. C'est sans doute à cause de lui que je remplis ma valise de robes à col marin, canotiers et pulls à rayures à chaque fois que je vais à Venise !
-
-
-
-
Death in Venice is a beautiful film that inspires me every time I visit this wonderful city.
Far from the gondolas and carnival masks, it is this atmosphere of 1910, the faded and almost dirty colors that attracts me. And the costumes as well, especially Tazio's wardrobe. This is probably because of him that I filled my suitcase with nautical dresses, boater hat and striped sweater every time I go to Venice!
-
-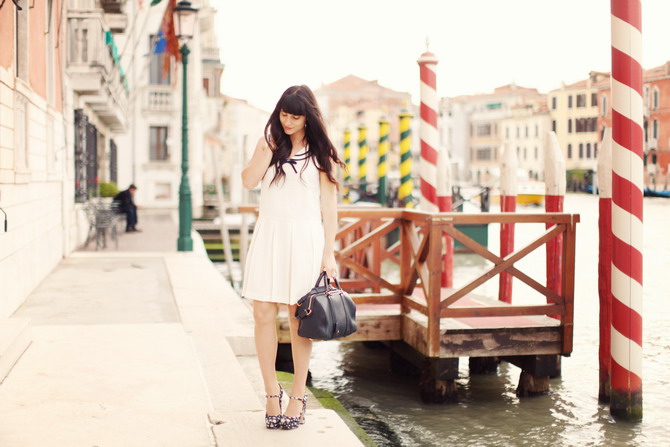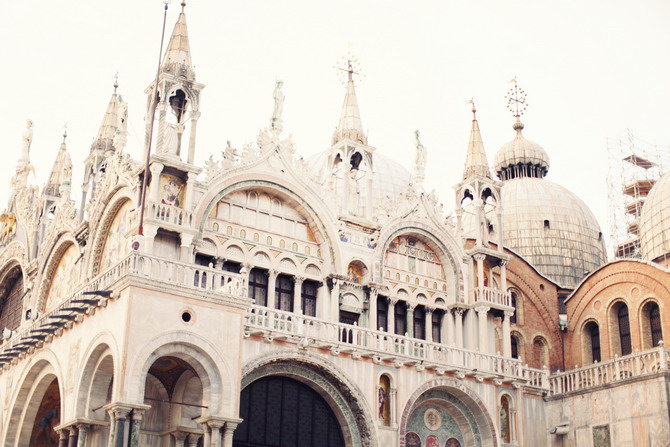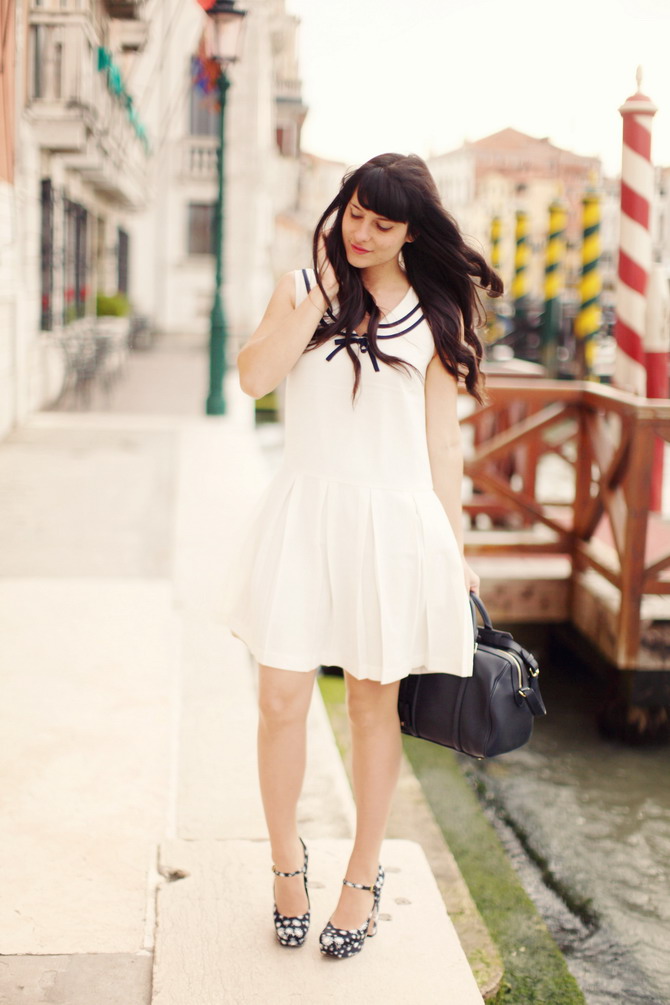 Robe / Dress : Boutique by Jaeger
chaussures / shoes : miu miu
Sac / Bag : PM Sofia Coppola pour Louis Vuitton
-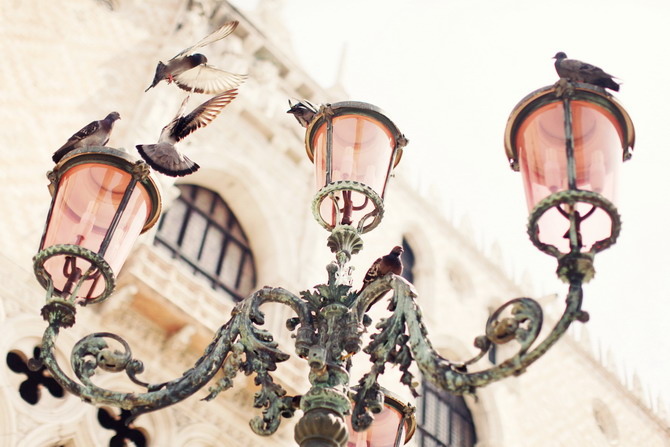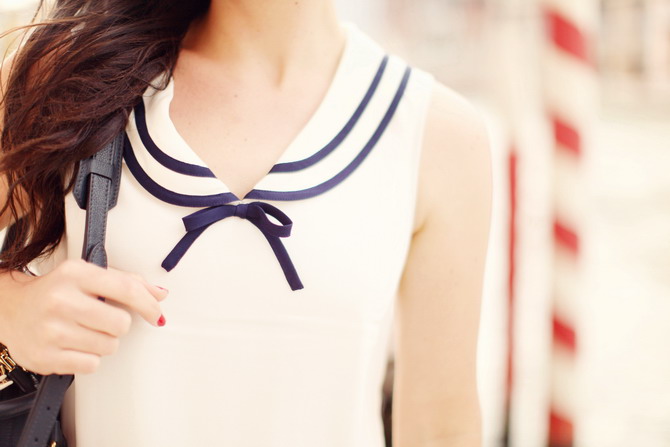 Robe / Dress : Boutique by Jaeger
-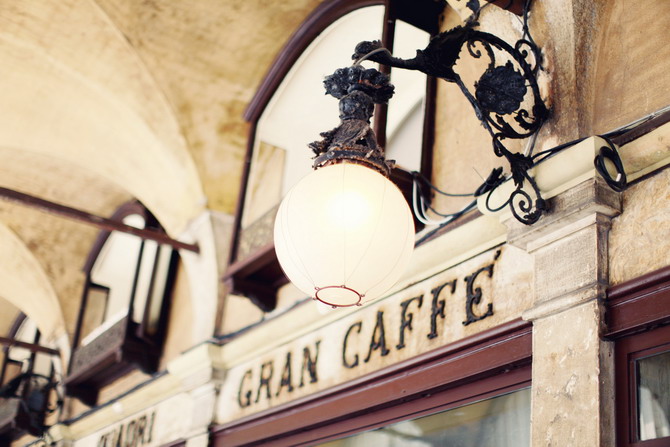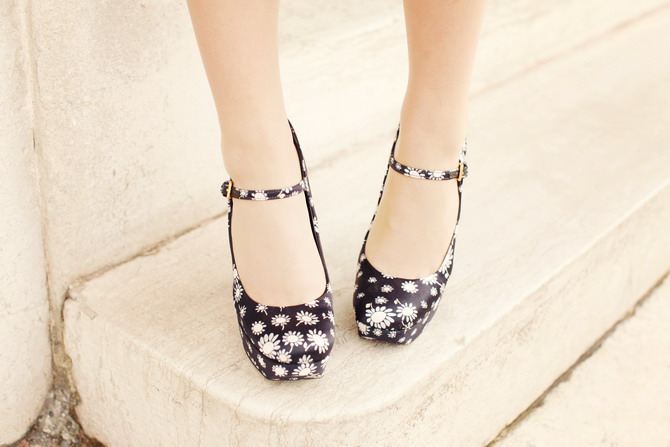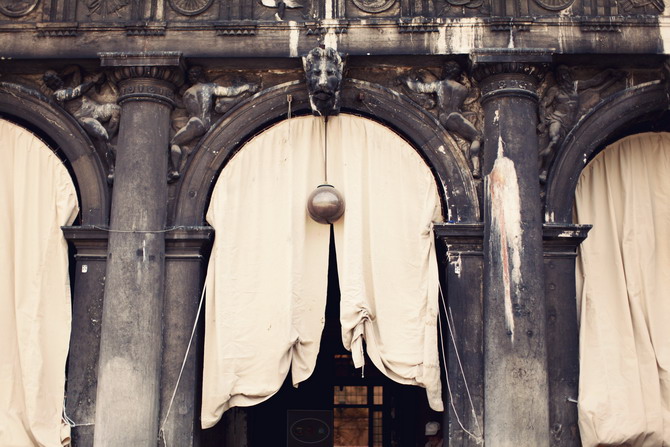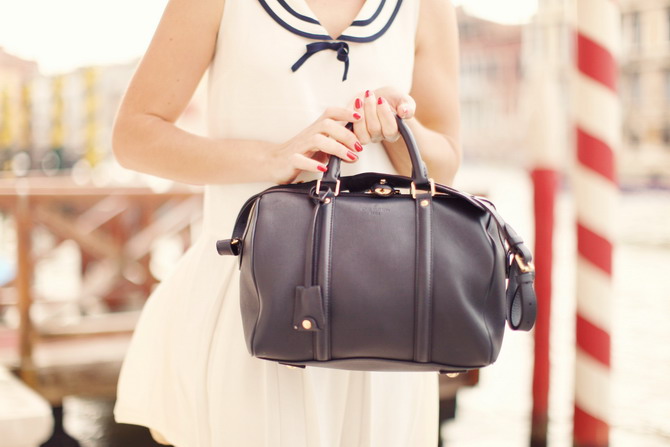 Robe / Dress : Boutique By Jaeger —- Sac / Bag: PM Sofia Coppola pour Louis Vuitton
-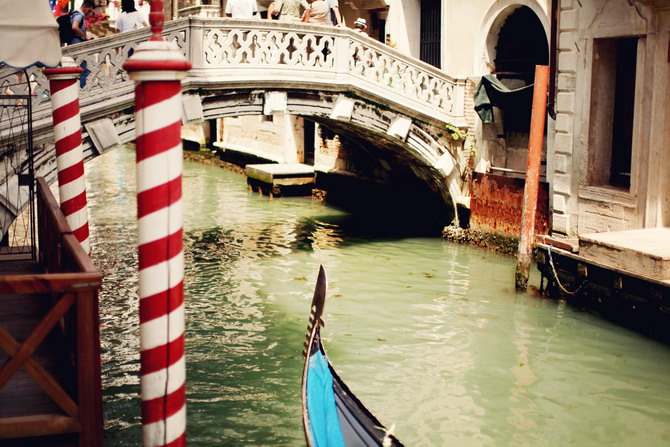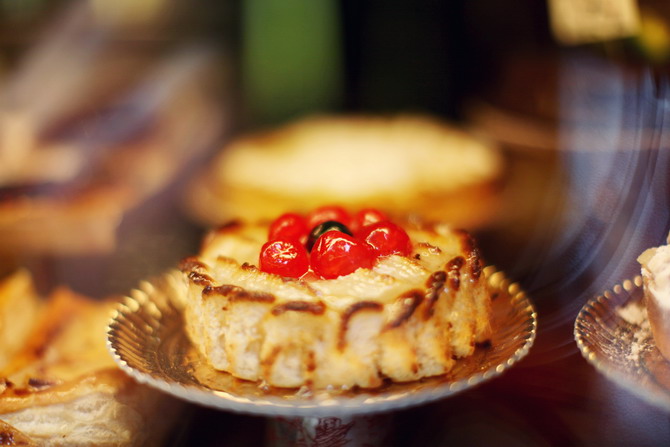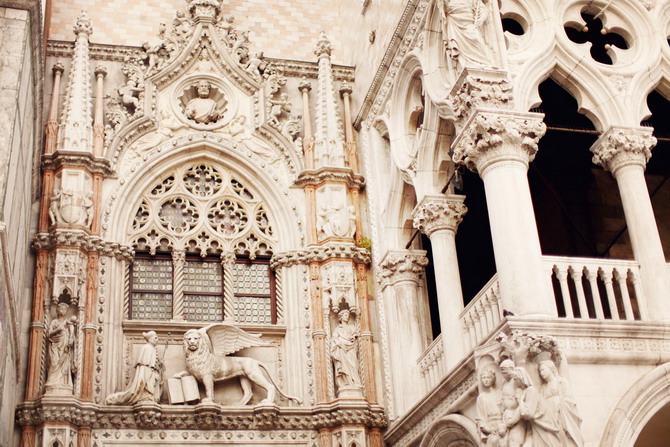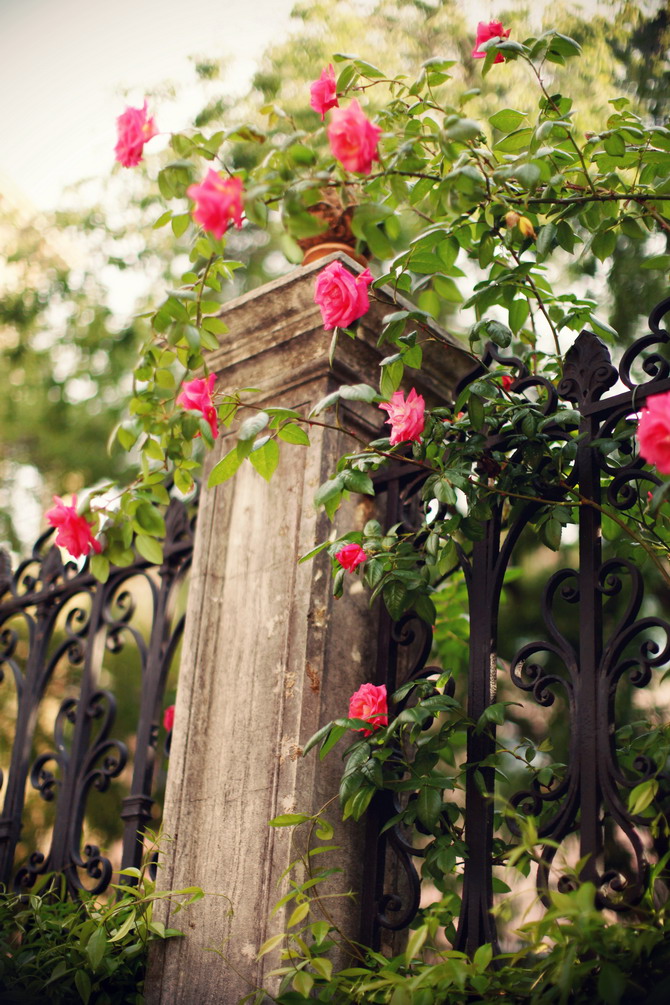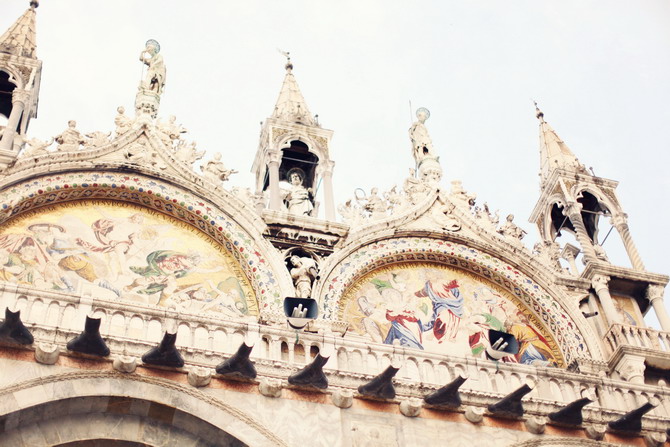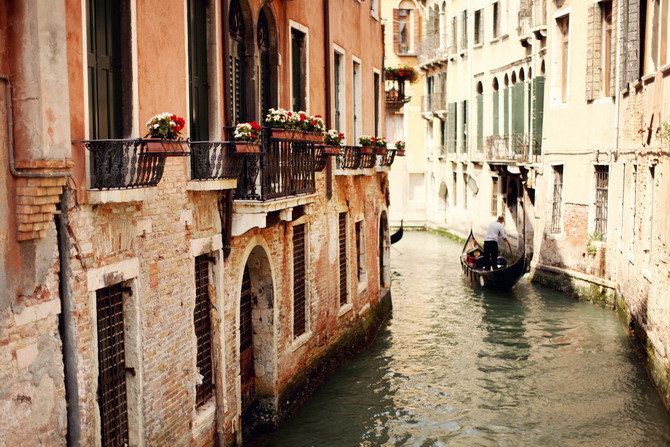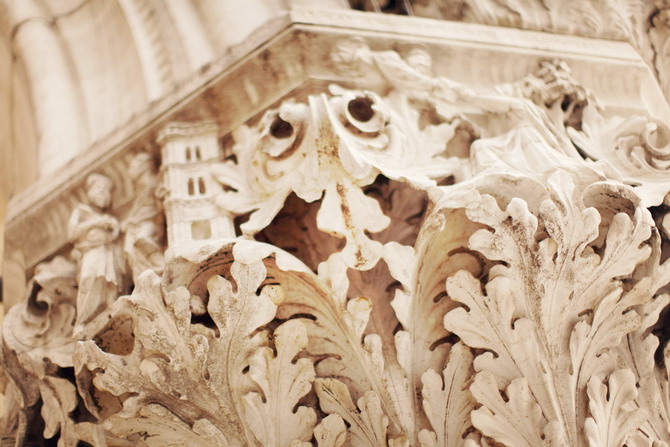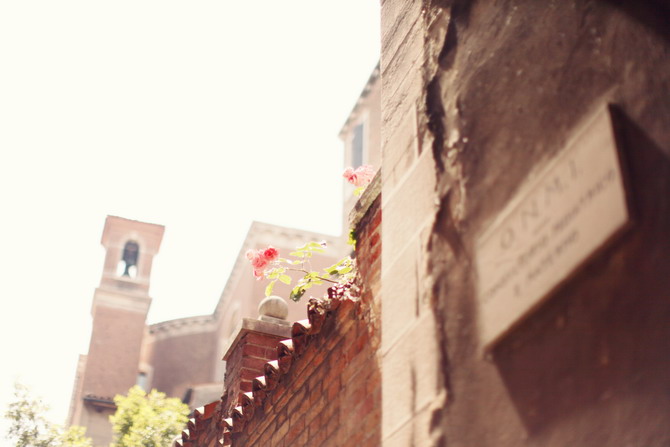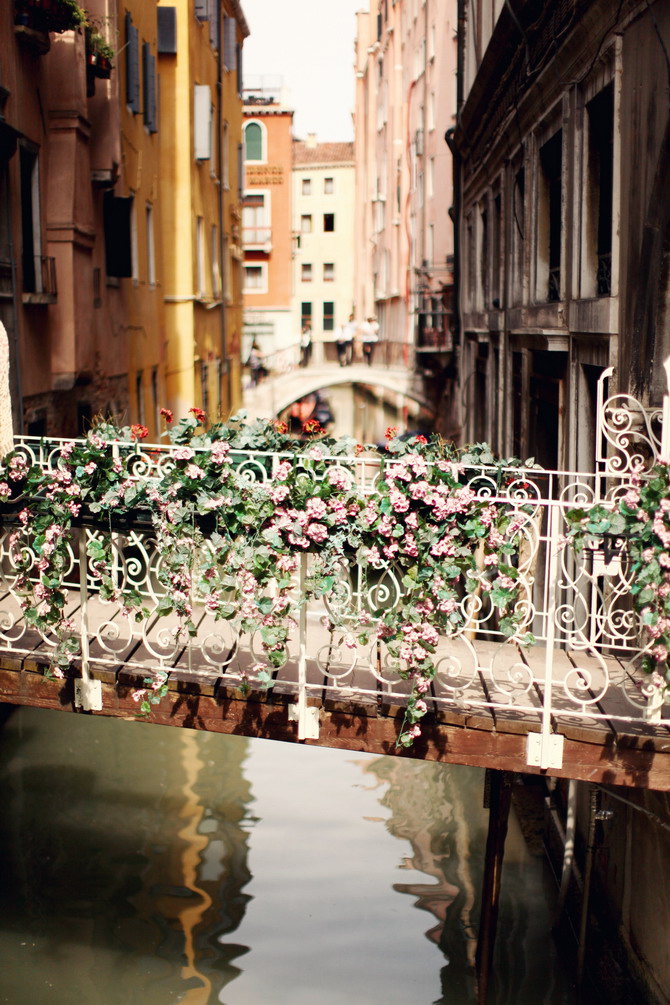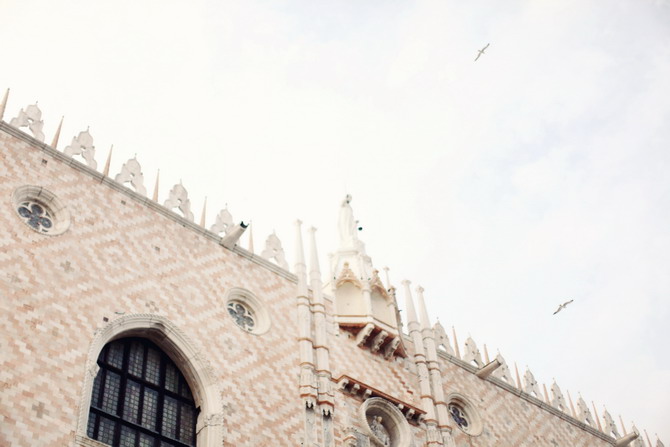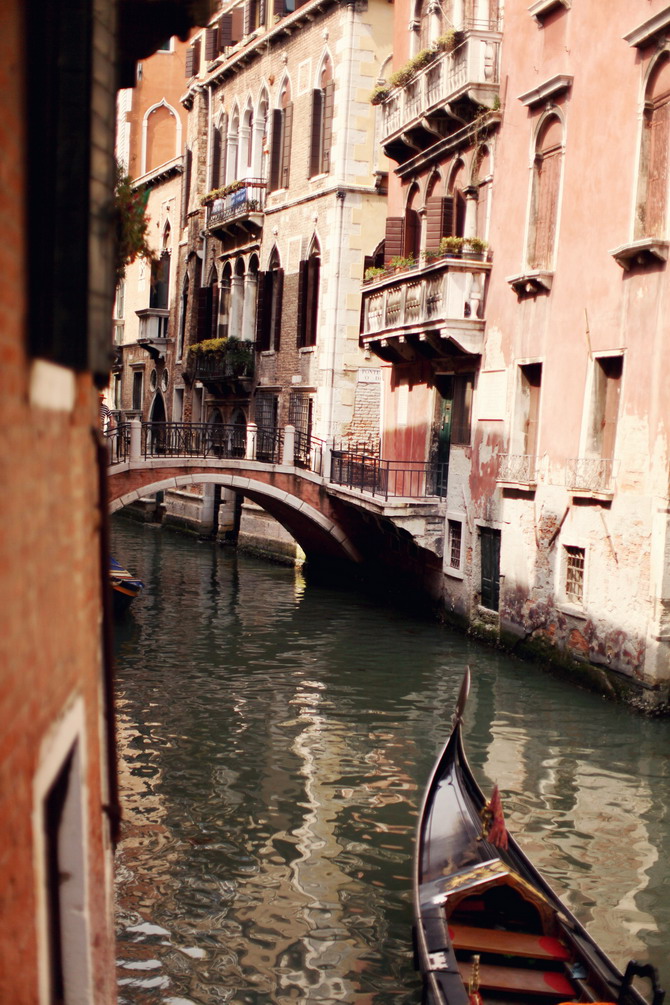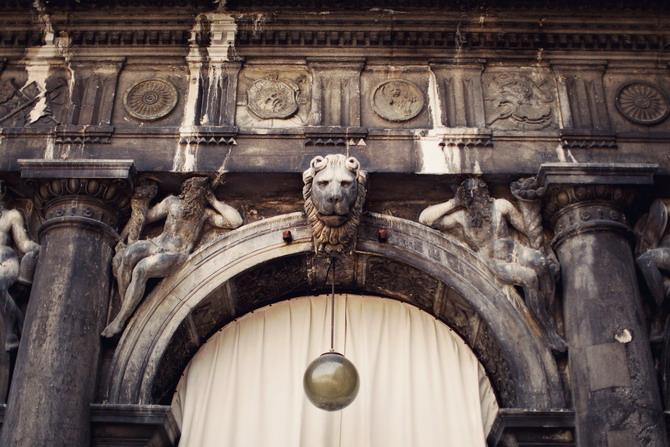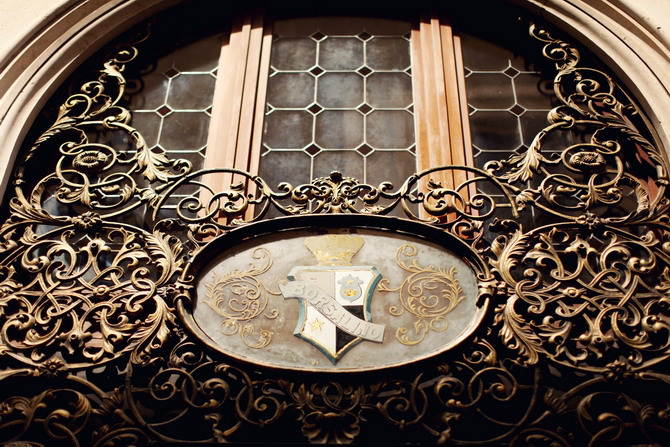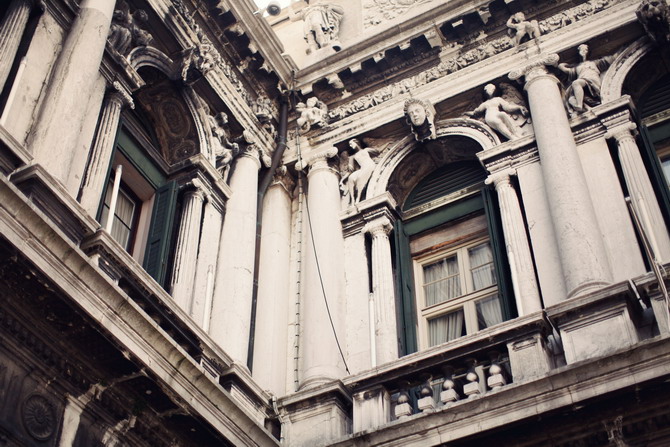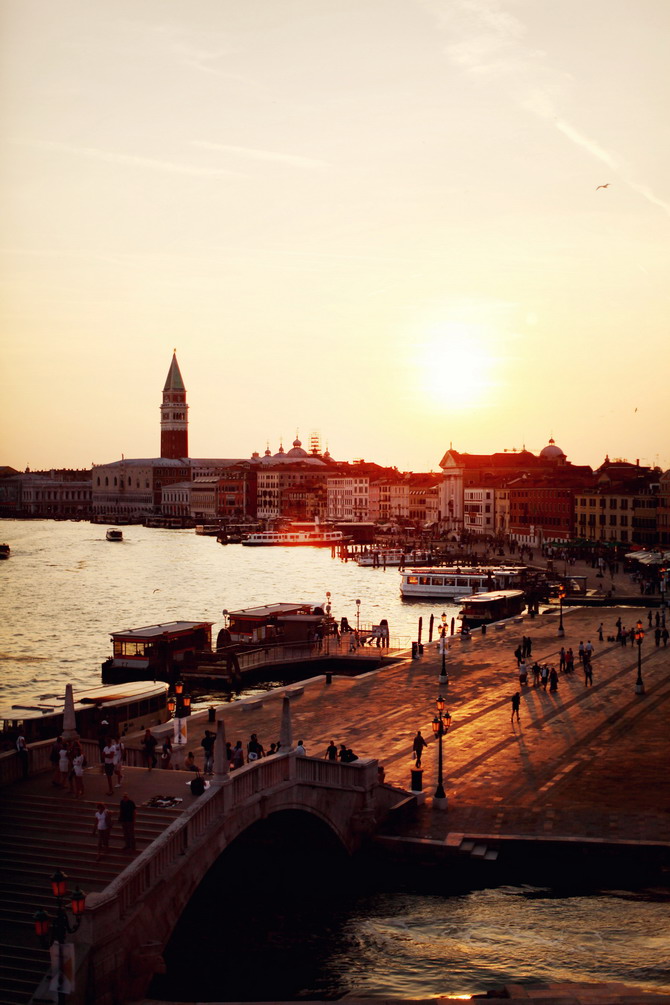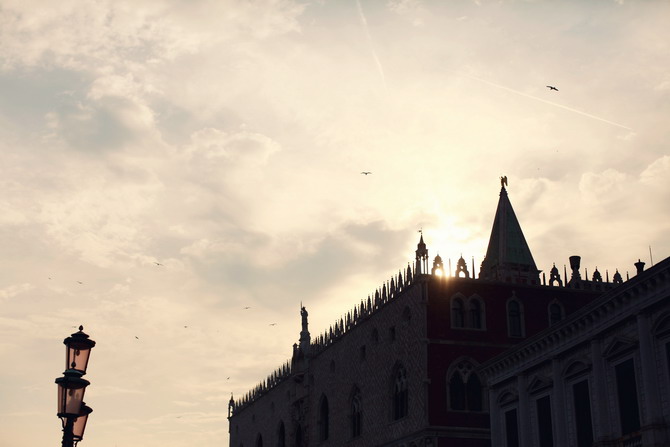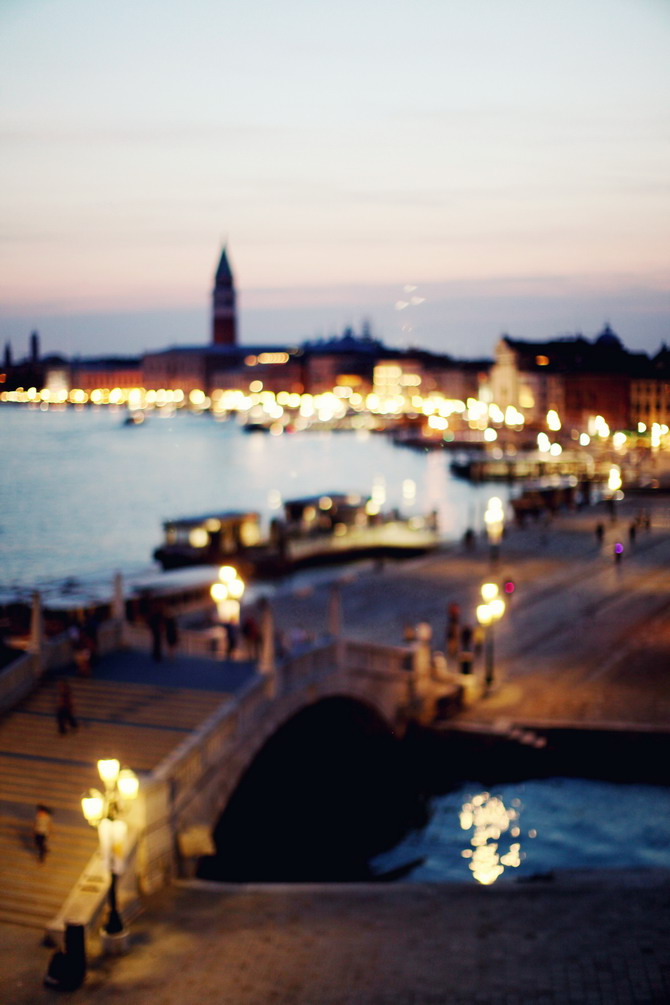 -
-
More posts about Venice:
-
-
-
-
-
Je vais finir par connaitre le château de Versailles mieux que mon propre quartier à Paris.
J'ai eu le plaisir d'y faire deux nouvelles visites. La première dans les coulisses de l'Opéra du Château de Versailles, la seconde en pleine nuit dans les jardins du Petit Trianon.
Il y avait une ambiance très différentes à chaque fois, mais tout aussi magique !
Je vous invite à prendre place sur un siège de l'Opéra et d'y imaginer un ballet de Gluck, puis de me suivre à travers les chemins du Hameau de la Reine sur les traces des fantômes du petit Trianon !
-
-
♫ ♪ Mozart – Requiem ( Introit )
-
-
I will maybe soon know Versailles better than my own neighborhood in Paris.
I was pleased to make two new visits there. The first  was at the Opera of Chateau de Versailles, the second at night in the gardens of the Petit Trianon.
Each visit had a atmosphere of its own, but just as magical! I invite you to sit on on chair of the Opera and to imagine a Gluck ballet on the scene, then follow me through the paths of the Hameau de la Reine in the footsteps of ghosts of the Petit Trianon!
-
-
-
-
La deuxième visite était bien plus étrange que la première, et surtout peu commune. Nous avons suivi notre guide à travers les jardins du petit Trianon, Alors que le soleil était en train de se coucher peu à peu, et qu'il allait bientôt faire nuit noire.
D'un chemin à l'autre, nous avons refait le parcours de Miss Moberly et Miss Jourdain, les deux Anglaises connues pour avoir eu des visions en ces lieux en 1901 ( Marie Antoinette, et d'autres personnages décédés depuis bien longtemps ).
Je ne sais que penser de ces histoires, mais l'expérience m'a donné des frissons! Il est rare de pouvoir profiter d'un Versailles vide la nuit, avec toutes ses ombres inquiétantes sous la lumières de nos lampes de poche et ses bruits nocturnes. C'était également impressionnant de diner dans la salle à manger de Marie Antoinette, à l'intérieur de la maison principale du hameau.
En rentrant chez moi j'ai bien bien du mal à m'endormir tant j'avais peur qu'un fantôme sorte du placard !
-
The second visit was much stranger than the first, and more unusual. We followed our guide through the gardens of the Petit Trianon, As the sun was about to lie.
On the way to the other, we walked on the exact same paths of Miss Moberly and Miss Jourdain, the two English women known for the visions they had in these places, in 1901 ( Marie Antoinette herself, and others ).
I don't know what to think about these stories, but the experience gave me chills!
It is quite rare to enjoy an empty Versailles at night, with its ominous shadows in the light of our flashlights and its night sounds.It was also really impressive to have diner in Marie Antoinette's dining room, inside the main house of the Hameau.
When I got back home I really had trouble falling asleep as I was afraid a ghost would come out of the closet!
-
-
-
Merci à Diane, et au château de Versailles pour ces deux très belles visites !
Vous pouvez retrouver le programme et les horaires de ces visites particulière ici.
-
-
-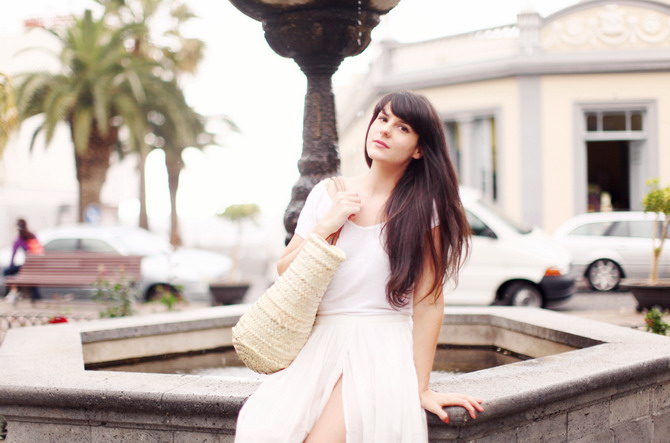 -
-
Dernier épisode de ce voyage à Tenerife: Garachico et de La Laguna.
L'architecture d'Amérique du Sud s'est inspirée des bâtiments présents à Tenerife, qui était une escale importante lors de la traversée de l'Atlantique.
J'ai aimé le mélange de couleurs chaudes, les petites ruelles calmes et les palmiers qui poussent un peu partout. Garachico était incontestablement mon village préféré, et je le recommande à ceux qui souhaitent aller un jour à Tenerife.
-
-
♫ ♪  Quedate Luna – Devendra Banhart

-
-
Last episode of this trip to Tenerife with the visit of La Laguna and Garachico.
The architecture in South America was inspired by the buildings in Tenerife, which was an important stopover during the Atlantic crossing.
I liked warm colors, the quiet streets and palm trees that seem to grow everywhere. Garachico was definitely my favorite village, and I recommend it to those who wish to go to Tenerife one day.
-
-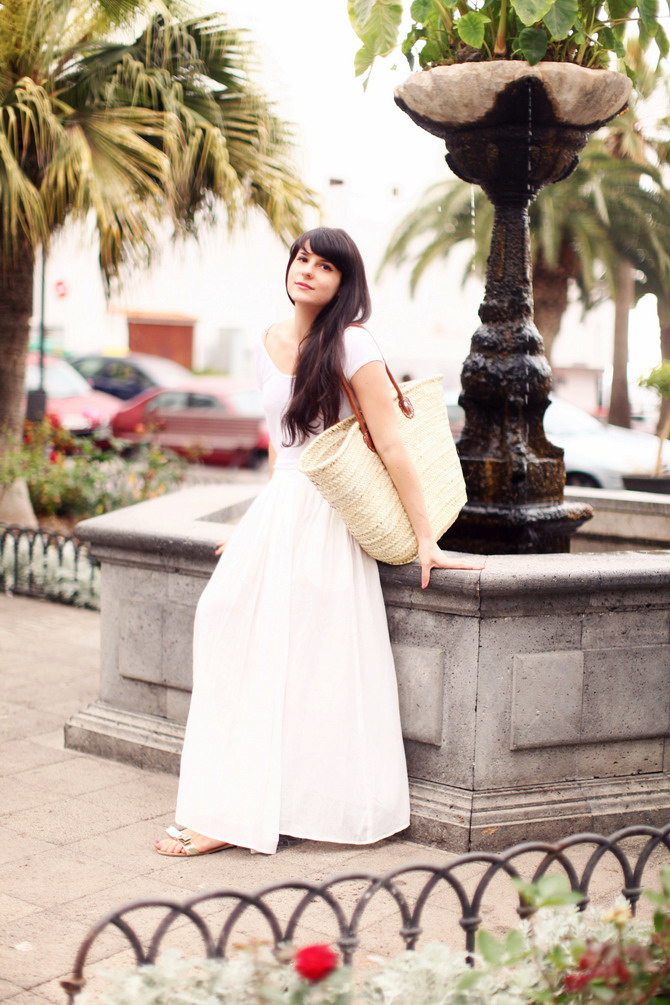 Jupe longue / Skirt : Zimmermann
Tshirt : ASOS
Sandals / Carvela
Sac / Bag : Offert par Chloé
-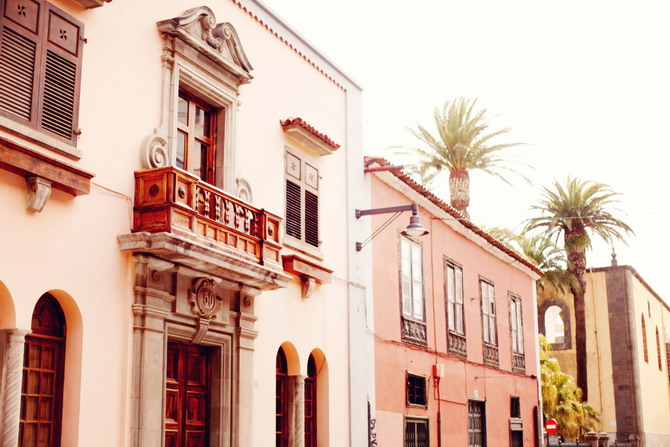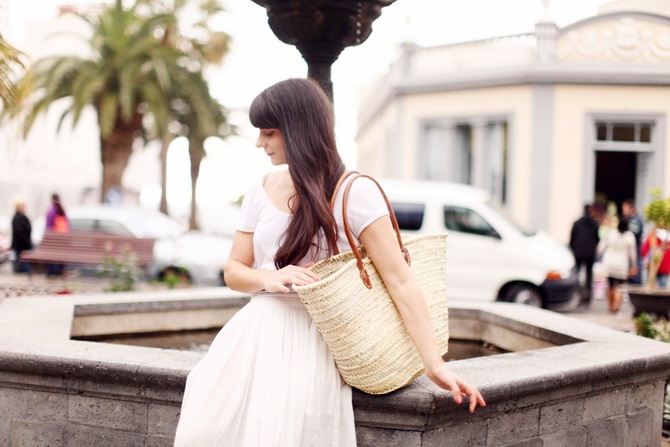 Jupe / Skirt : Zimmermann—–Tshirt: ASOS —–Sandals: Carvela
-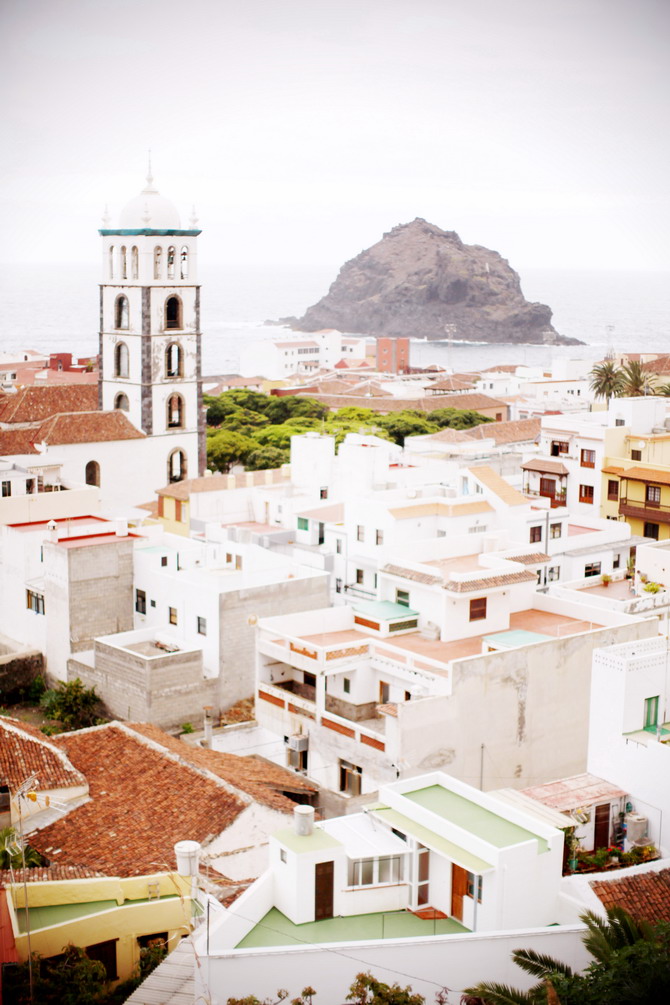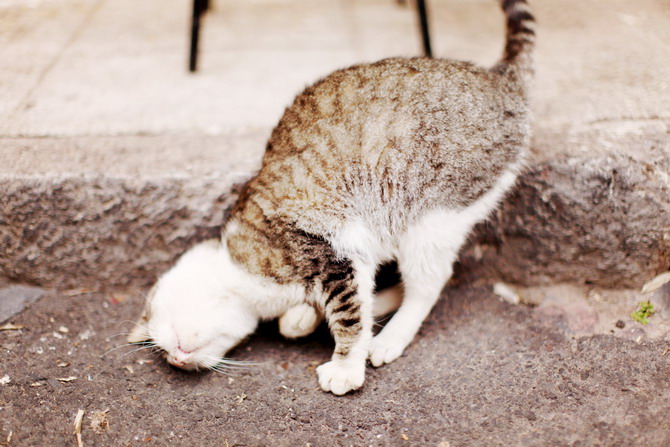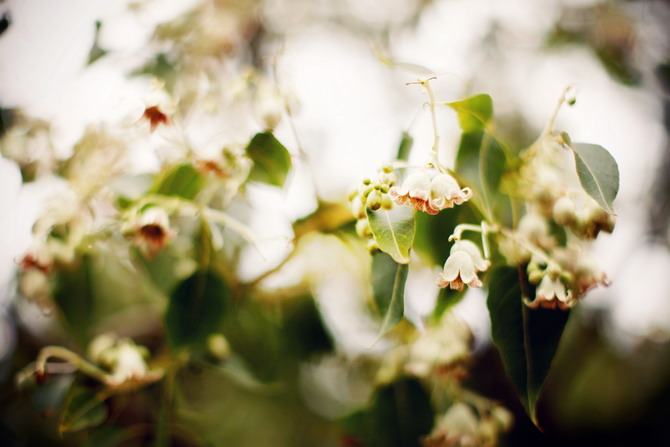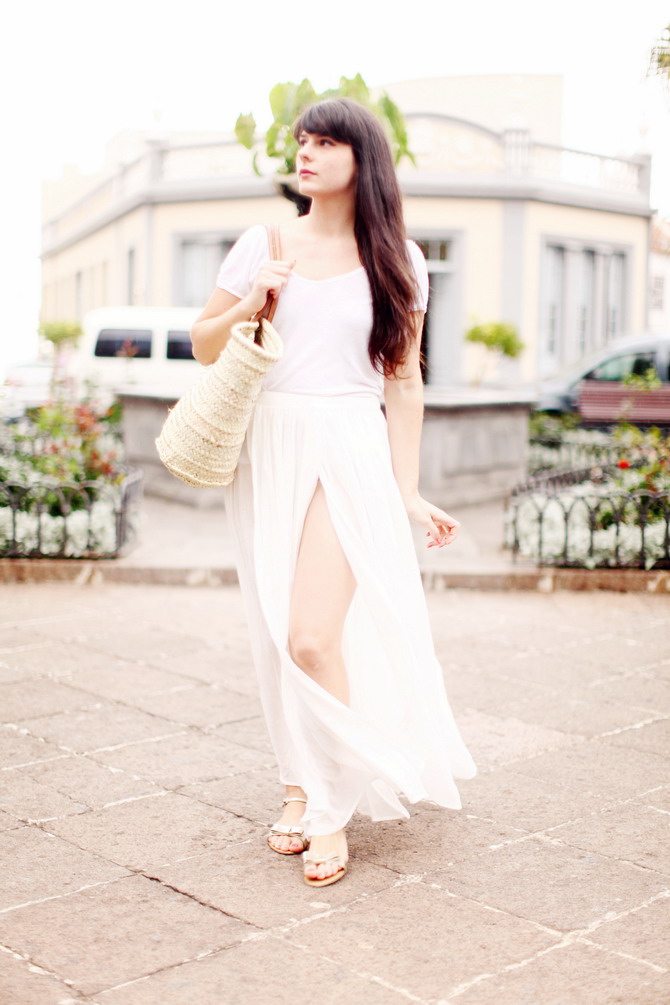 Jupe / Skirt : Zimmermann—–Tshirt: ASOS -—-Sandals: Carvela
-