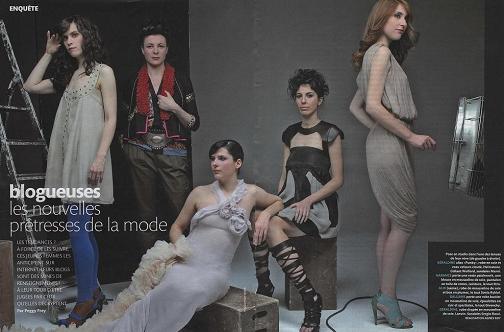 En démarrant mon blog il y a un an, je n'aurais jamais cru que cela soit possible. Et pourtant.
J'ai eu la grande chance ainsi que Géraldine, Punky, Garance et Galliane, de participer à un shooting pour Madame Figaro.
Hormis le fait de se faire chouchouter par des pros, ce qui m'a le plus plu a été de pouvoir choisir la tenue de mes rêves. Charmée par le défilé printemps été 2008 de Sonia Rykiel, j'ai pu me glisser avec plaisir dans l'une des robes qui me faisait tant fantasmer.
C'était tellement féérique que deux semaines après la séance, je peux dire que ne m'en suis toujours pas remise.
Voici quelques photo Backstage de cette mâtiné passé avec des bloggeuses que j'admire, ainsi qu'une équipe créative très très sympa.
***
When I started my blog a year ago, I would never have dared to dream that this would ever be possible … but it happened.
Along with Géraldine, Punky, Garance, and Galliane, I got the opportunity to do a photo shoot for Madame Figaro.
Other than having professionals fuss all over me for the day, the best thing about it was getting to choose the outfit of my dreams. In fact, I was lucky enough to slip into one of the very dresses that had made my mouth water from Sonia Ryckiel's wonderful spring-summer 2008 show.
The whole affair was so surreal that two weeks later, I'm still not over it.
Here are a behind the scene photos from that morning spent with the
bloggers I so admire, not to mention a very friendly creative team.
les splendides chaussures Sergio Rossi de Géraldine, accompagnées de celles de la maquilleuse. The make-up artist shows her shoes next to Geraldine's sublime Sergio Rossi pumps.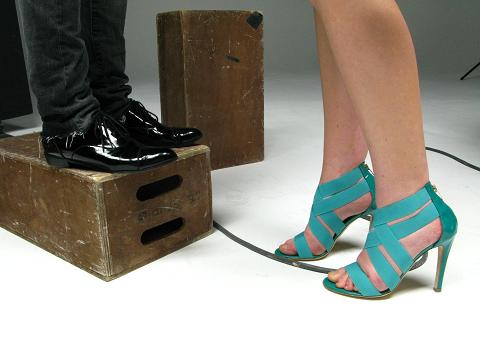 la superbe robe Heimstone de Punky. Punky's incredible Heimstone dress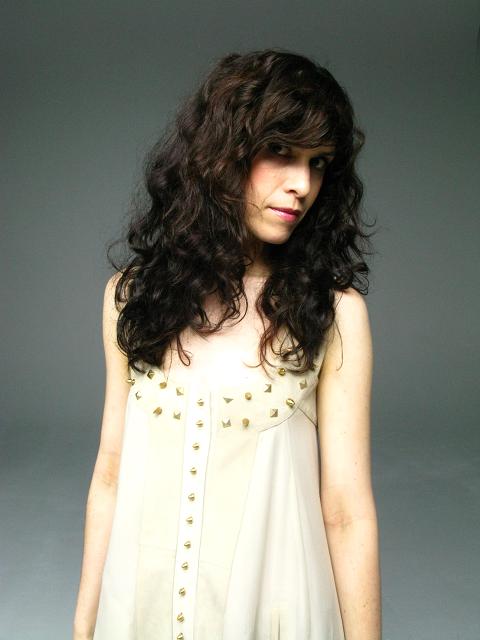 détail des jolis plissés et tons pastels de ma robe. A close-up of the pretty pastel ruffles of my dress.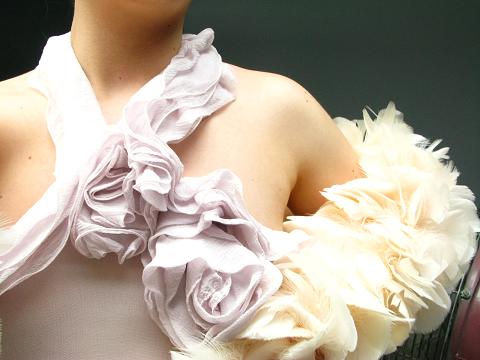 Les chaussures Givenchy de Galliane, belles à en baver ! Galliane's to-die-for Givenchy shoes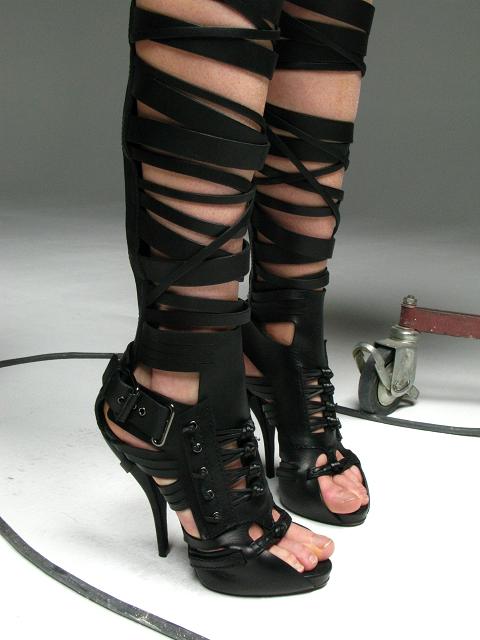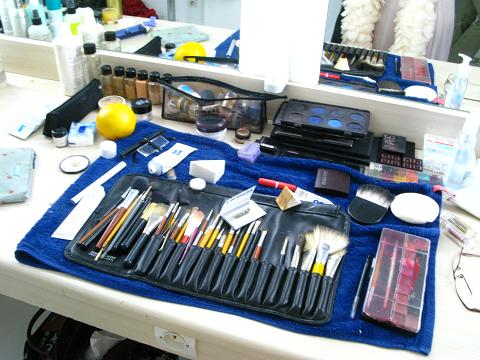 Un essai de pose avant la séance pour Galliane et Géraldine. Galliane and Géraldine do a practice shot.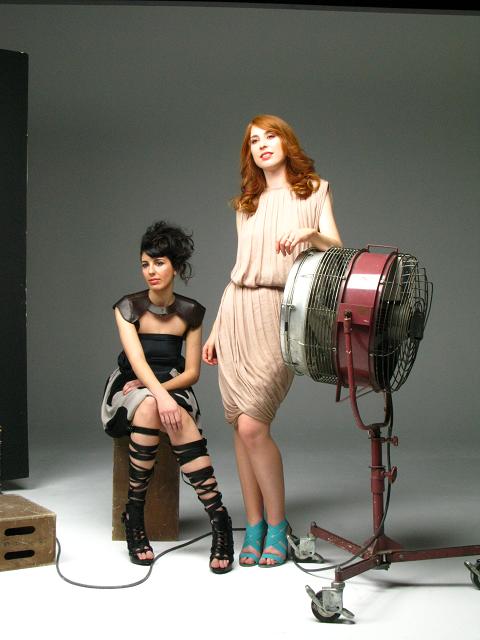 Les collants bleus électriques de Punky s'accordent parfaitement avec ses chaussures Marni. Punky's electric-blue tights: in perfect harmony with Marni's shoes.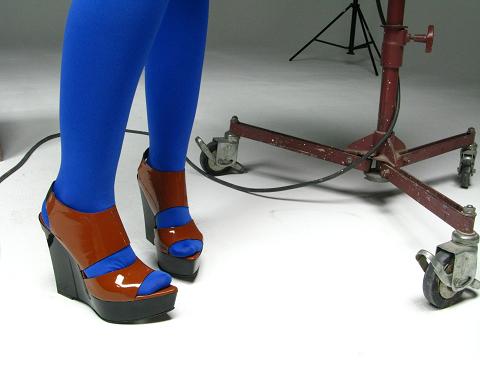 Un total look Etro pour Garance, qui arbore une superbe coiffure. Garance goes completely Etro with an amazing hairdo.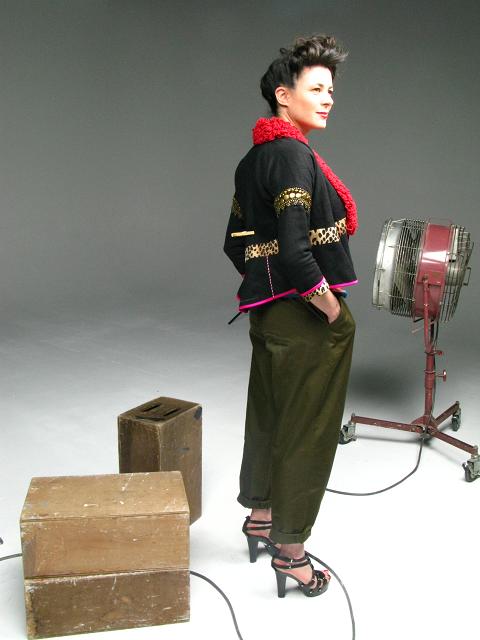 on est pas habillé de la sorte tous les jours, alors autant immortaliser, Même les pieds. On a day like today, it's best to immortalize everything, even your feet.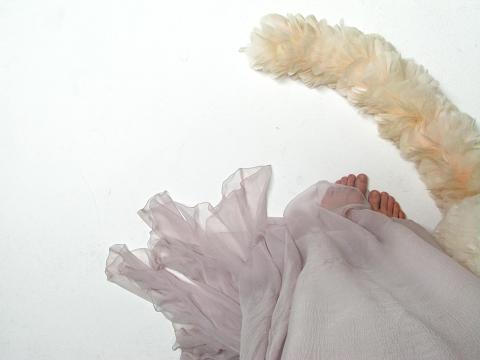 Géraldine porte divinement sa robe Lanvin. Géraldine, looking divine in her Lanvin dress.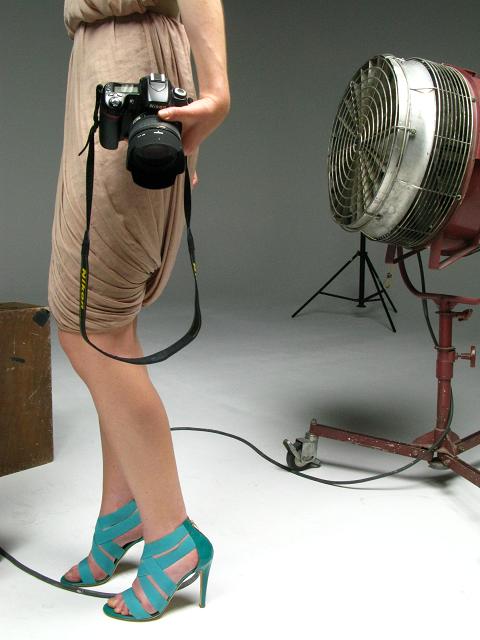 Un petit cache cache avec une plume égaré de mon boa. Me, playing partial peek-a-boo with a fallen feather from my boa.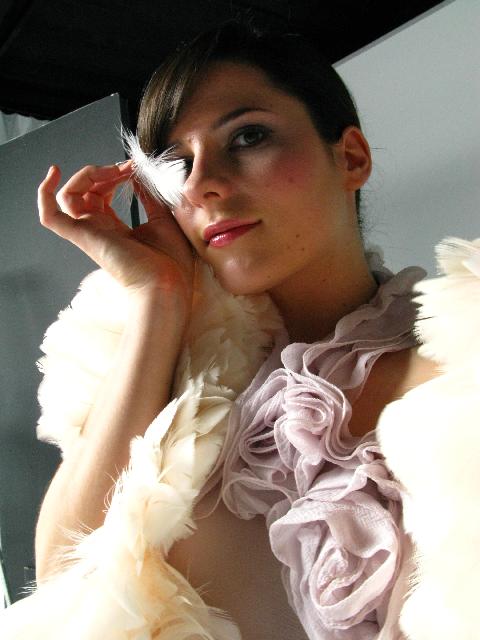 Et des chaussures, des chaussures, encore des chaussures. Shoes, shoes, and more shoes!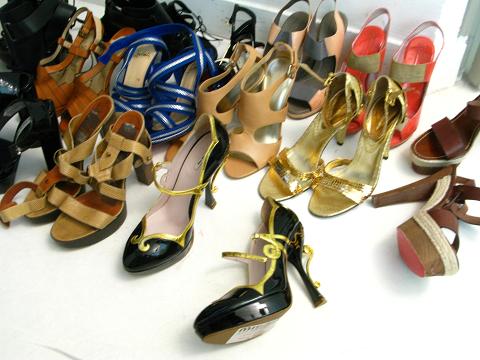 Révélé Par Géraldine ce matin, je poste ce bref article pour vous informer à mon tour que dans le supplément mode du figaro d'aujourd'hui figure un substantiel article sur les blogs de mode.

Si je vous en parle ce n'est pas seulement parce que je figure dedans, mais parce que je juge que c'est un papier intéressant de part la richesse de ses informations, des photos en couleurs, et surtout de la recherche approfondie loin des clichés et des idées reçues que d'autres journalistes peuvent avoir sur la blogosphère.
figurent dans l'article : Café mode, Garance, the sartorialist, punky b, tendances de mode, baisers volés, fashion eye, nizzagirl… et moi même.
Dans le figaro du 2 janvier 2008 figure un article de Caroline Wietzel intitulé "la pièce vintage qui change tout".
Il est évoqué que le vêtement chiné est utilisé par les jeunes comme un moyen de personnaliser son style, de s'élaborer une tenue personnelle à moindre frais.
j'y suis entre autres cité, et deux photographies de mon blog illustrent l'article; J'avais en effet reçu une demande pour utiliser ces photos, mais je ne pensais pas qu'elles iraient jusqu'à être publiés dans le journal papier:
Petit morceau choisi:
"les jeunes gens les plus doués, qui s'adonnent souvent avec talent à ce petit jeu de "mix'n'match", mettent en ligne leurs essais comme ils livreraient un mode d'emplois. Sur son blog thecherryblossomgirl, la très inspirée Alix décode ses dernières trouvailles joliments photographiées: le gilet en grosse maille pour relooker la petite robe zara (ici) le vieux carré de soie pour revaloriser la blouse h&m (ici), ou encore le petit sac vintage sur une robe Isabel Marant (ici)".
Pour lire l'article en plus grand, cliquer sur l'image ci dessous: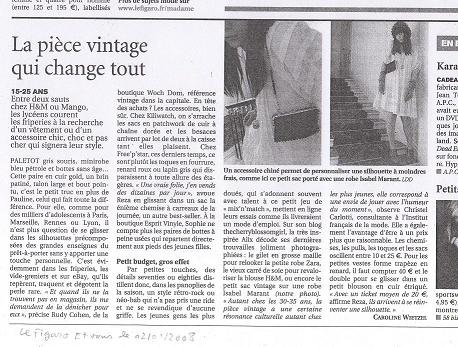 Ho allez, c'est vrai je me la pète un peu, mais ce n'est pas tous les jours que l'on est cité dans un tel journal.
merci à Loutre pour l'info.