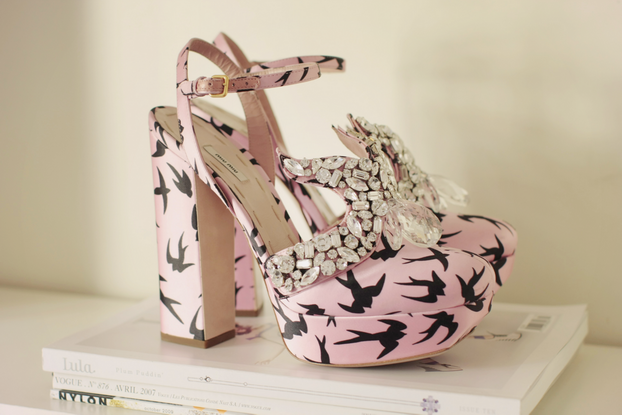 -
Elles sont roses, diamantées avec des hirondelles.
Elles sont à la limite du kitch.
On dirait des chaussures de princesse, comme tout droit sorties d'un dessin animé de Disney.
On les adore ou on les déteste.
Ce sont mes nouvelles miu miu.
-
♪ Kimya Dawson – So nice  so smart ♪
-
On the very fringe of kitsch, they are pink and adorned with diamonds and swallows.
They're like something a princess would wear, right out of a Disney movie.
Love them or hate them,
These are my new mius mius.
-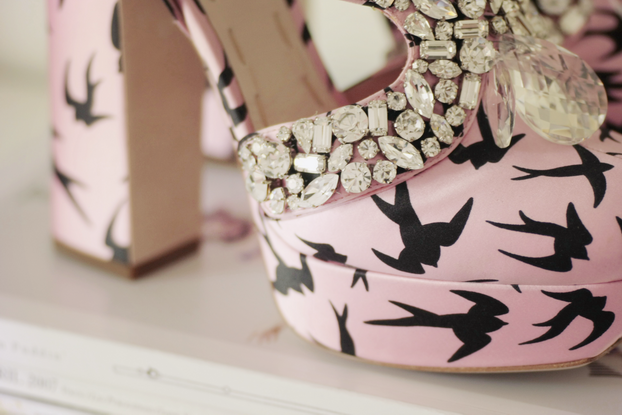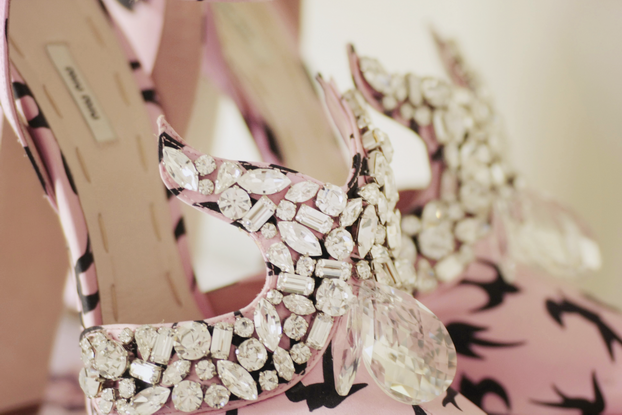 -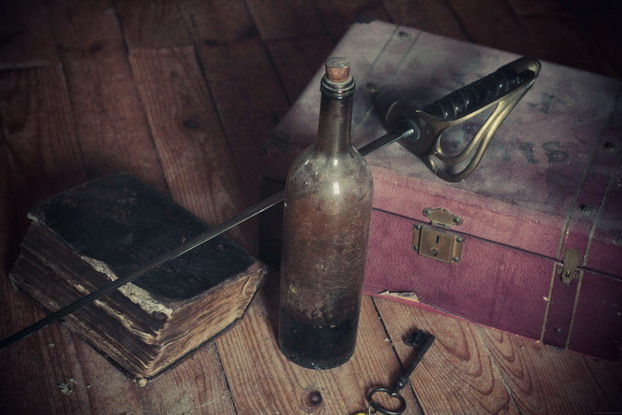 -
Sur mon navire de pirate, à l'abordage de la London fashion week !

-
On my Pirate ship, here I come London Fashion week !
-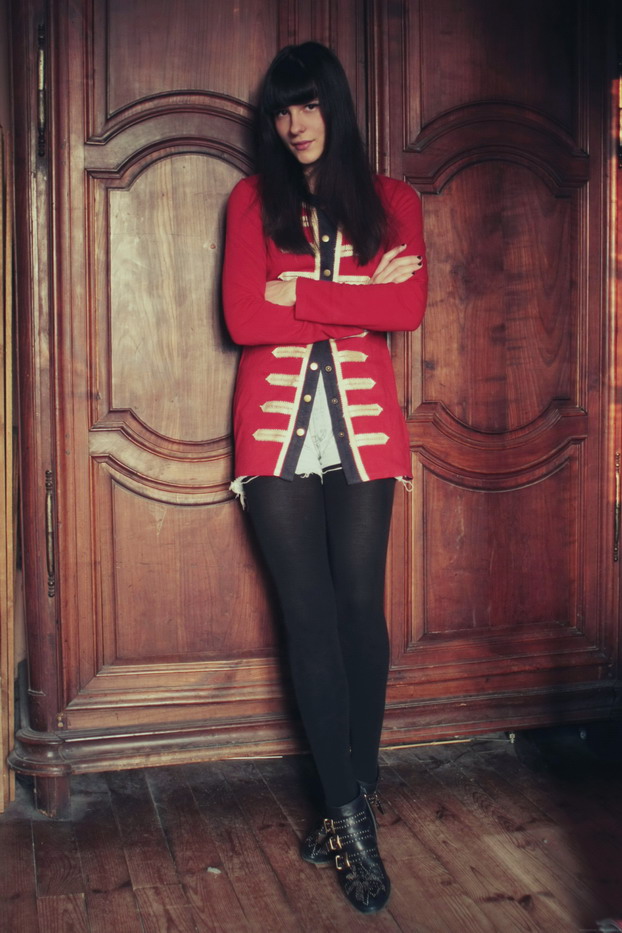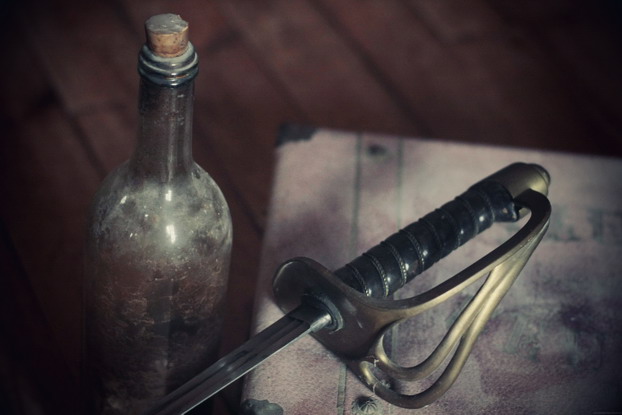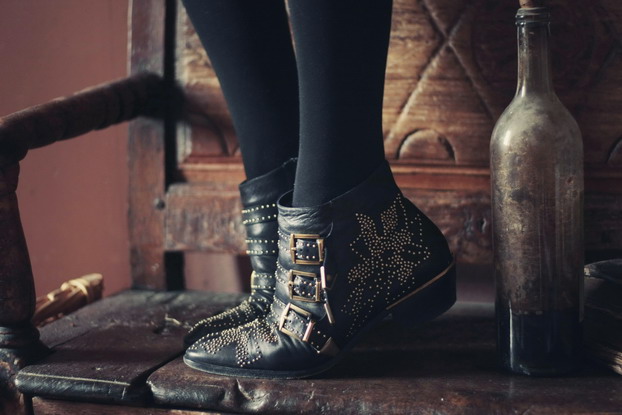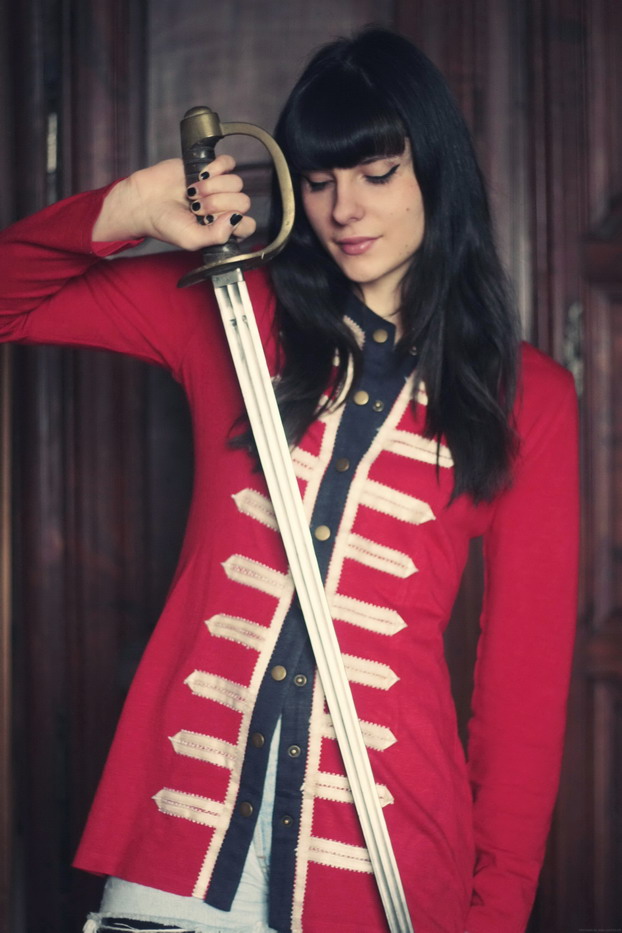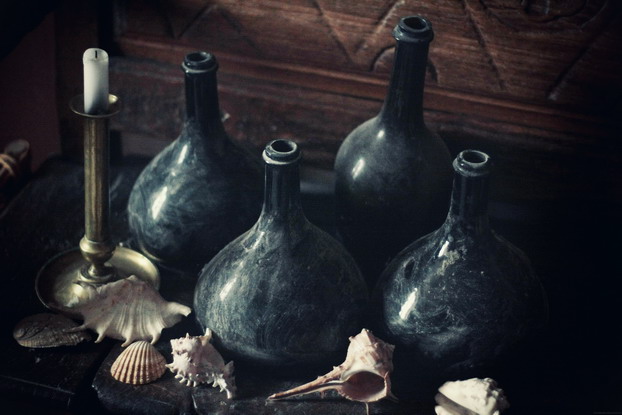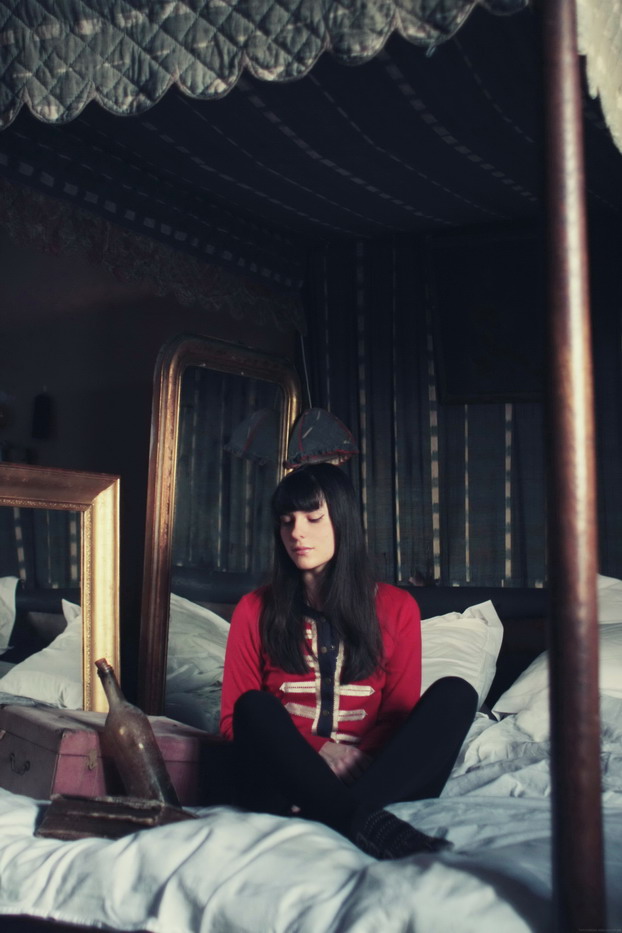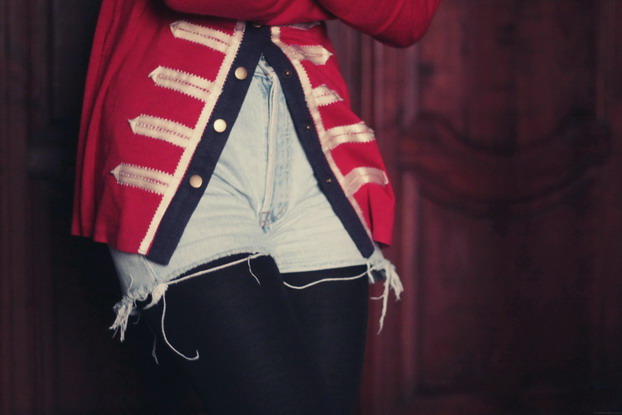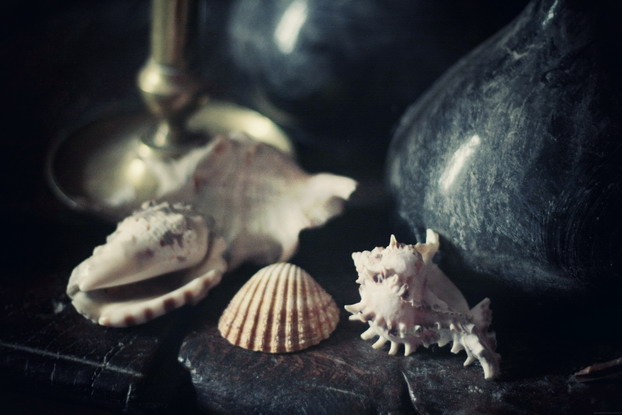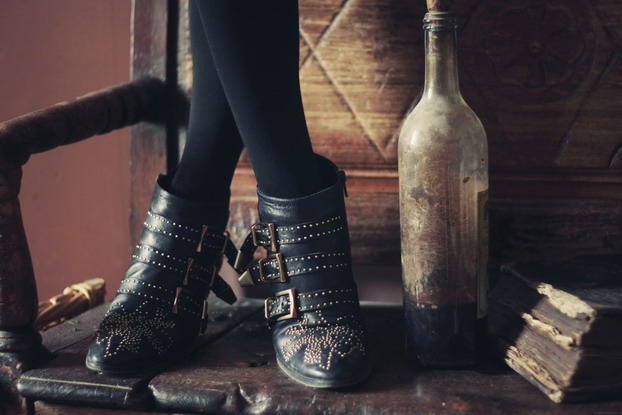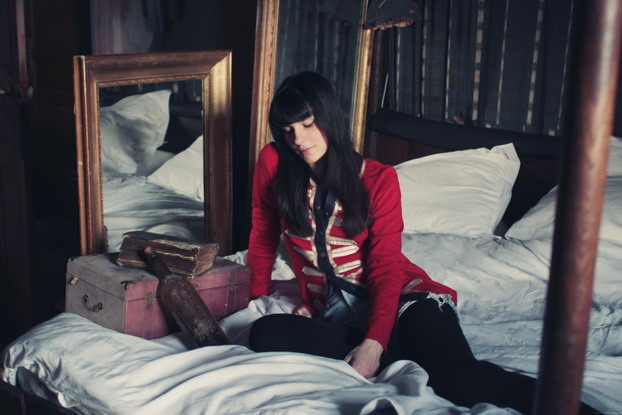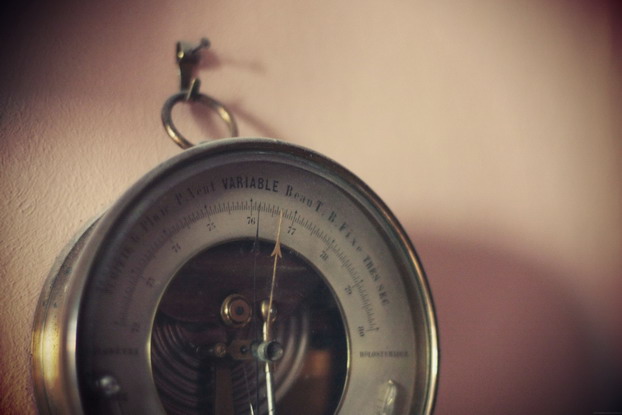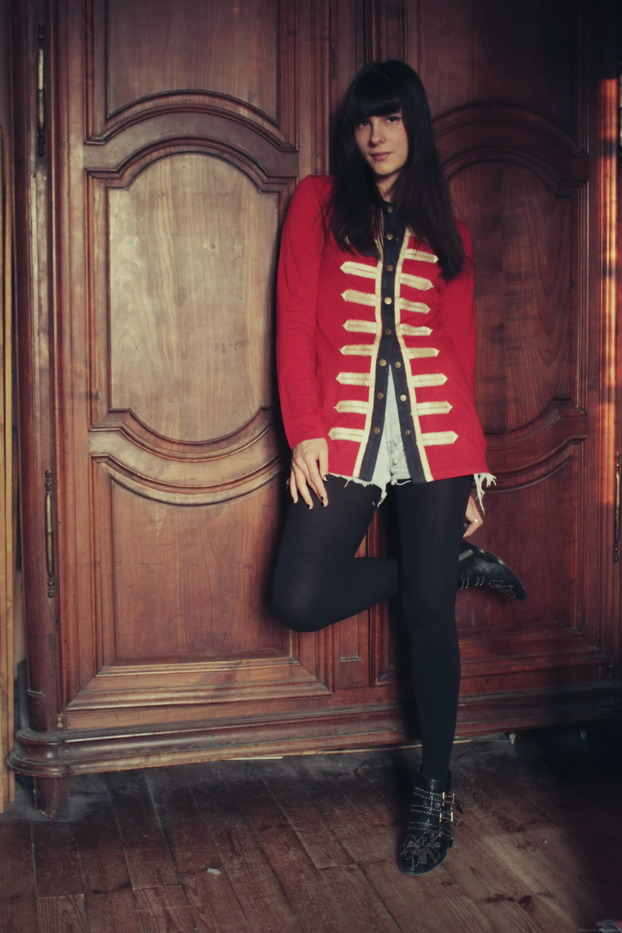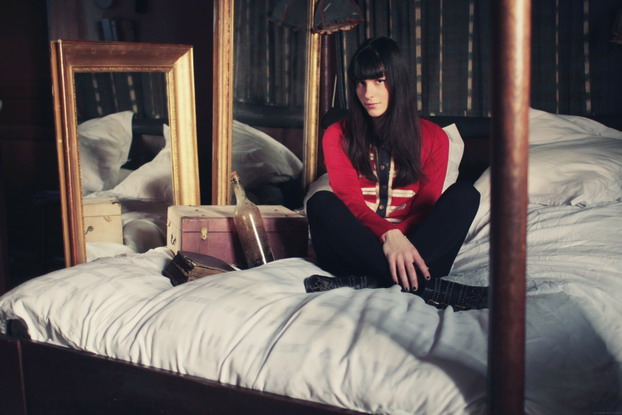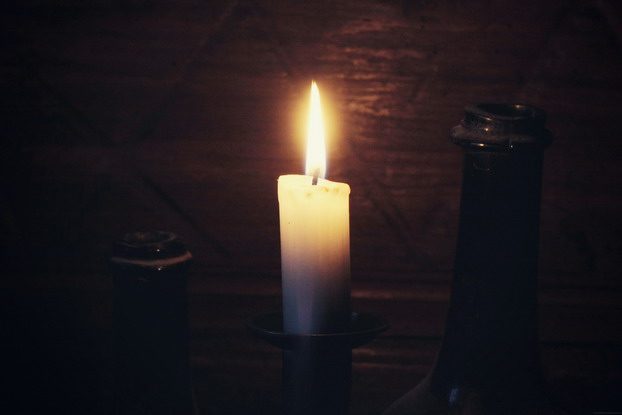 -
Cardigan Rare chez  Tophop / Rare cardigan at Topshop
Short Vintage / Vintage shorts
Chaussures Chloé / Chloé boots
-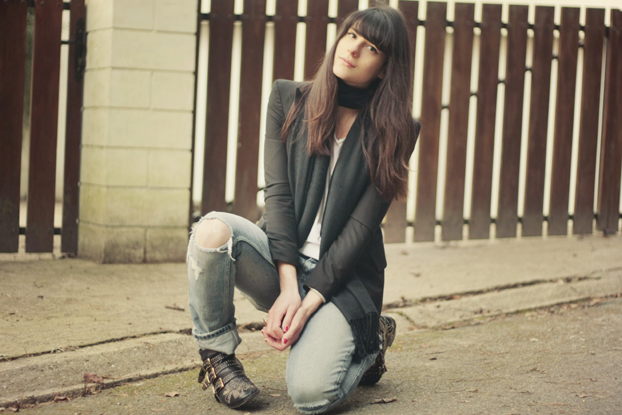 -
Comme promis, voici la seconde tenue avec les nouvelles Chloé.
Mon père est un amoureux des chaussures. Il possède certaines d'entre elles depuis au moins 25 ans, et elles ont l'air neuves tant il en prend soin.
Et devinez quoi ?
Il a dit qu'il adorait ces bottes. Et Il ne dit jamais rien sur de mes chaussures. Je prend donc cela comme le meilleur des compliments !
-
♪ ♫ ♪ Air – Alpha beta gaga

-
As promised, the second outfit with my new Chloé studded boots.
My dad is a shoe lover. He owns some of them since at least 25 years, and they look like new because he takes such a good care of them.
And guess what ?
He said he loves my boots. He never says anything on any of my shoes. So I take it as the best compliment ever !
-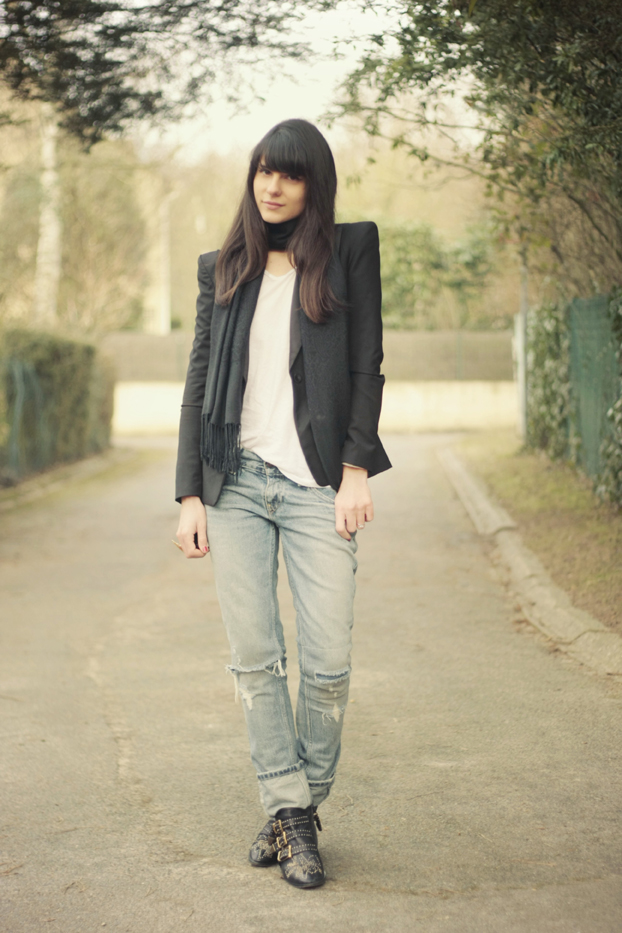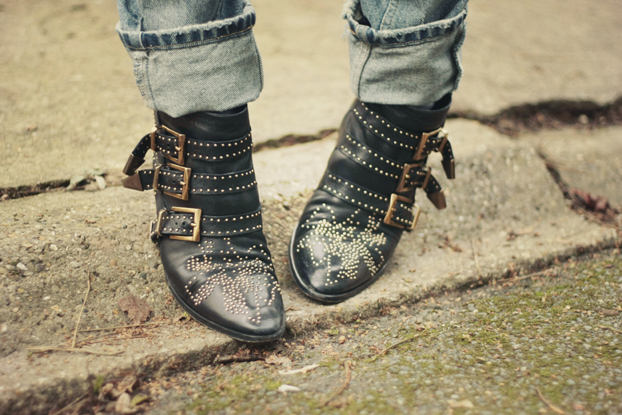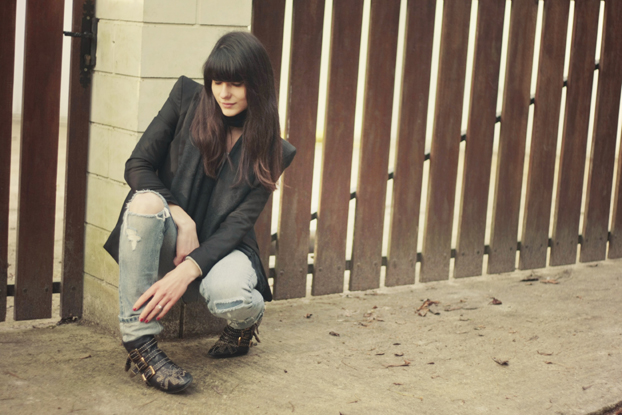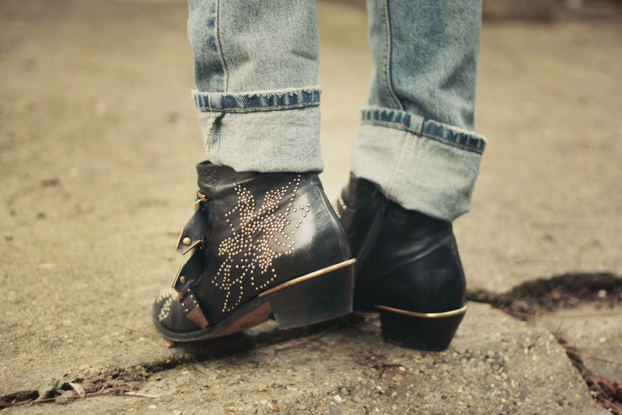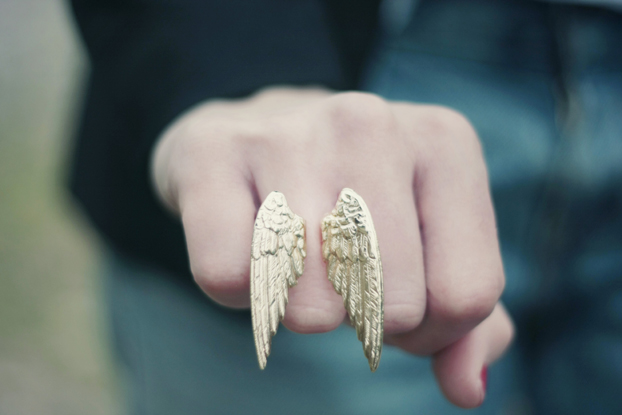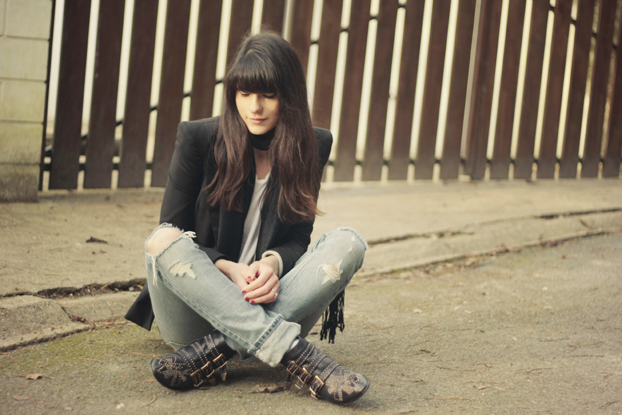 -
Veste Queen's wardrobe / Queen's wardrobe jacket
Tshirt American Apparel / American Apparel Tshirt
Jean Levi's 603 superskinny/ Levi's jeans 603 superskinny
Bottes Susan ( Chloé ) / Susan booties ( Chloé )
Bague ailes Sowat / Sowat wings ring
-