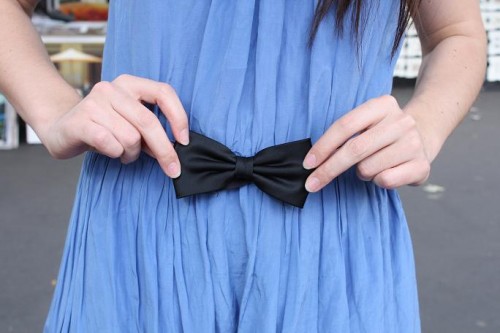 -
Les trois prochains articles de tenue postés sur ce blog auront pour but de présenter à chaque fois un look différent, mais comportant un seul et même accessoire: un nœud papillon.
Pour cette première tenue, le nœud en ceinture s'associe avec une robe bleue et des compensées noires vernies.
-
The next three outfit articles posted on this blog will showcase three different looks centred around one single accessory: a black bow tie

For my first outfit, I wore the bow tie as a belt fastened around a blue dress, with black patent wedges.
-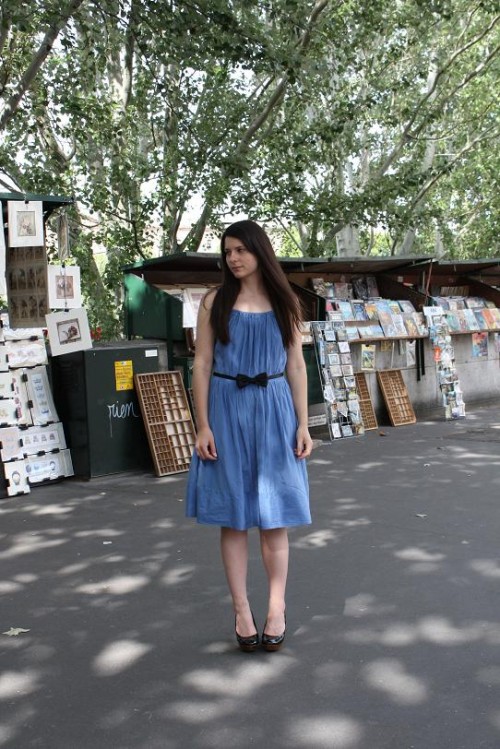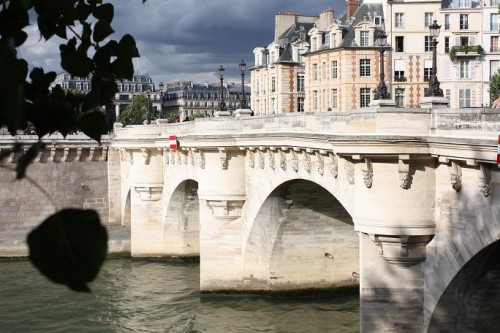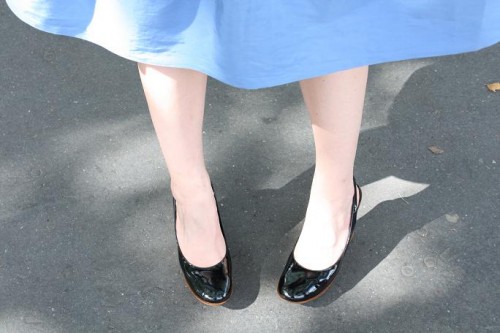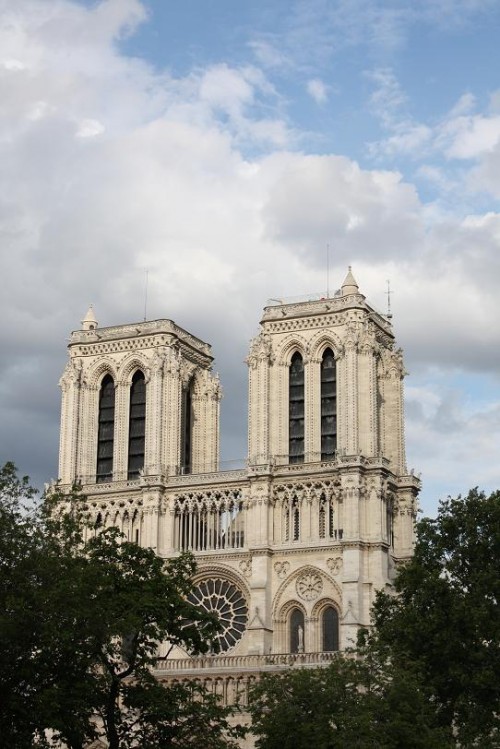 Robe zara
nœud papillon vintage transformé en ceinture
Chaussures Chloé
-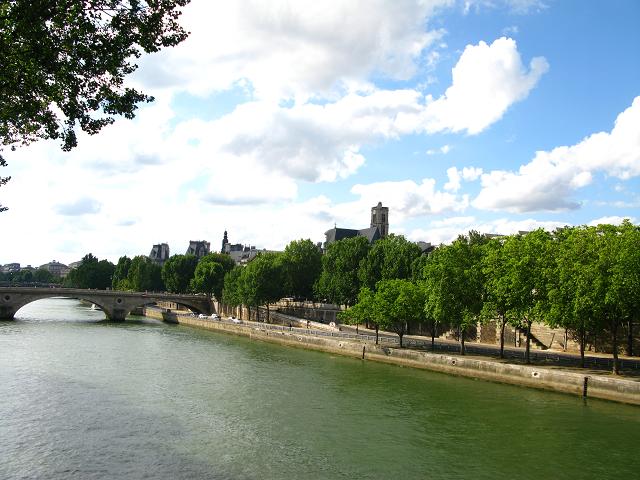 -
Le week end dernier, je me suis promenée le long des quais de la seine.
Cette partie de la ville plus proche de l'eau me plait particulièrement. Un peu en retrait des quartiers denses, il y flâne comme un parfum de vacances.
En voyant les bateaux passer et les péniches amarrées au quais, je me suis dit que la petite robe de marin que je portais ce jour là collait plutôt bien avec ce paysage fluvial. N'ayant jamais vraiment sorti de ma penderie sa fausse sœur jumelle, je pense que je ne devrais pas tarder à la porter lors d'une prochaine balade, histoire qu'elle aussi voit un peu d'eau !
-
Music: Diane Renay – kiss me sailor

-
Last weekend, I took a walk along the Seine river.
I have a particular affinity for the part of the city that borders the water; a little less busy than the more dense areas of Paris, a hint of vacation pervading the air…
With boats floating by and barges docked along the quays, the little sailor dress I had been wearing that day seemed particularly fitting for my riverside stroll. And while I've never really worn its false twin out of the house before, I'm thinking I may consider it for the next time I take a similar walk. Every sailor dress deserves a glimpse of the water every now and then!
-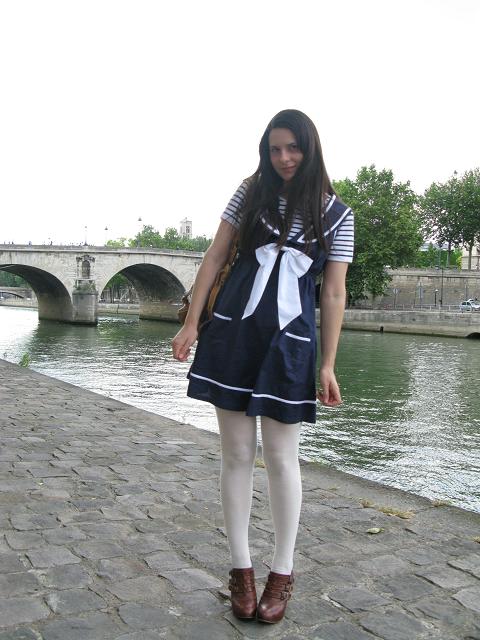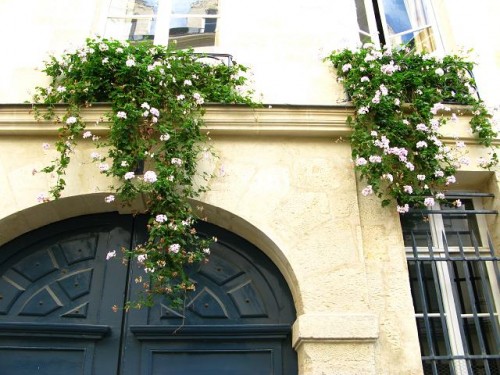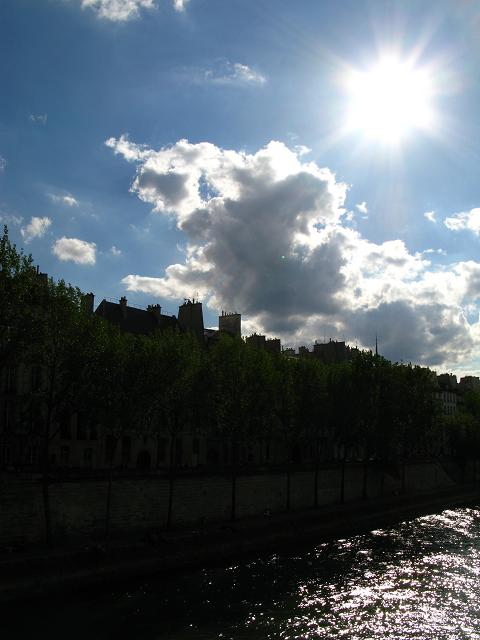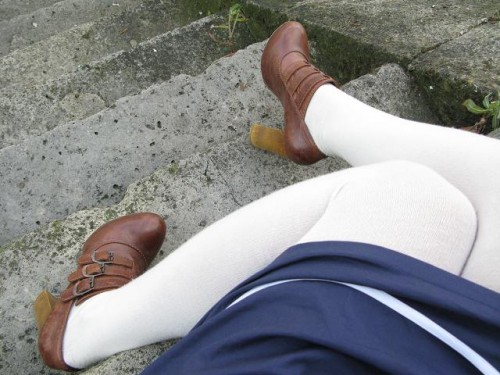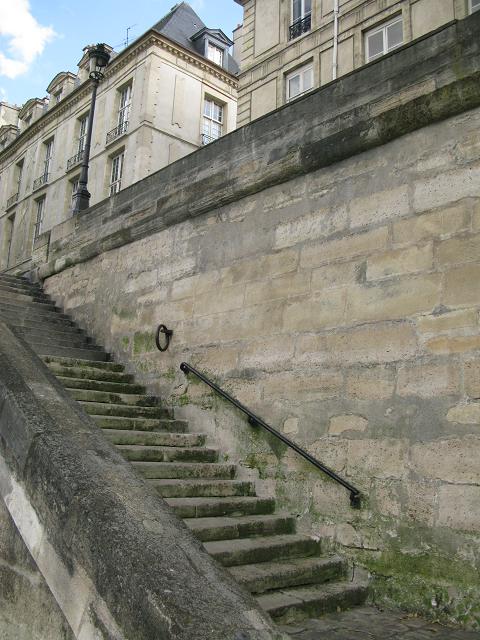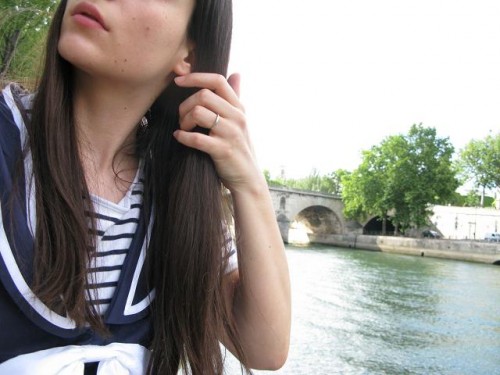 Marinière vintage
Robe provenant tout droit de l'empire du milieu
Chaussures Chloé
-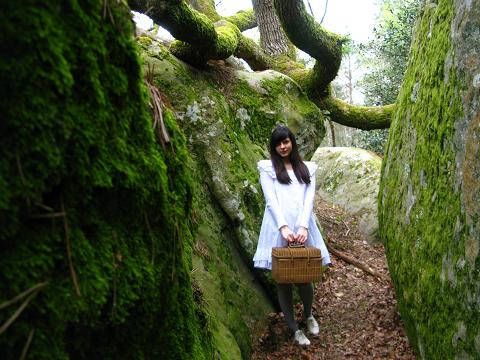 Ce week end, prise d'une soudaine envie de grand air, je suis allé pic niquer à la Forêt de Fontainebleau.
Il y a un endroit en particulier de cette forêt que j'aime beaucoup: celui composé de nombreux rochers émergeant de la terre, formant un paysage très particulier chargé de poésie et de mystère. Les hautes parois et les formes étranges des pierres sont irrésistiblement attirantes, et le visiteur qui s'y aventure, poussé par la curiosité, se retrouve alors dans un labyrinthe des plus singulier.
Ce lieux n'est pas sans me rappeler le film de Peter Weir, Picnic at Hanging Rock (bande annonce). Et le fait que j'ai porté une robe blanche ce jour là n'est pas hasard! Ma seule déception a été que le temps se soit pas aussi clément que je l'avais désiré, et les photos pleines de luminosité avec des cadrages particuliers que je souhaitais faire n'ont pas été réalisables. Tant pis, je retournerais bientôt dans cette forêt mystérieuse, lorsque le soleil diffusera une douce clarté sur le sommet de ces impressionnants rochers.
***
This weekend, following my sudden craving for fresh air, I went picnicking in fontainebleau forest.
One spot that I absolutely love has giant boulders coming out of the ground, making for an interesting looking landscape full of mystery and poetry. The tall and quirky rock faces are irresistibly compelling, catapulting the curious wanderer into a most peculiar labyrinth.
The spot in question reminds me a lot of the Peter Weir movie, Picnic at Hanging Rock. Let's just say that my wearing a white dress that day was not purely coincidental. My only disappointment was the weather, which was not as nice as I would have hoped, rendering the strangely framed bright photos I wanted to take, impossible. Oh well, I'll just have to go back to that mysterious forest on a day where the sun is kissing the tops of these magnificent rocky surfaces.
music: Air – alpha beta gaga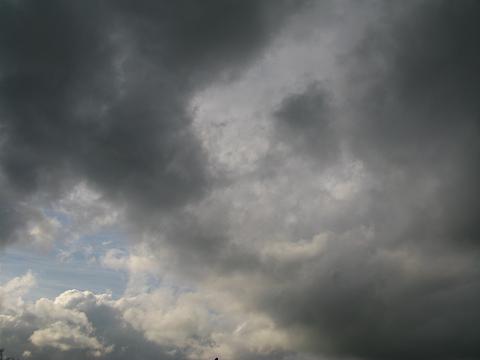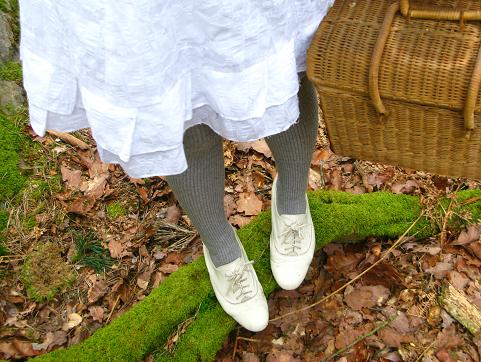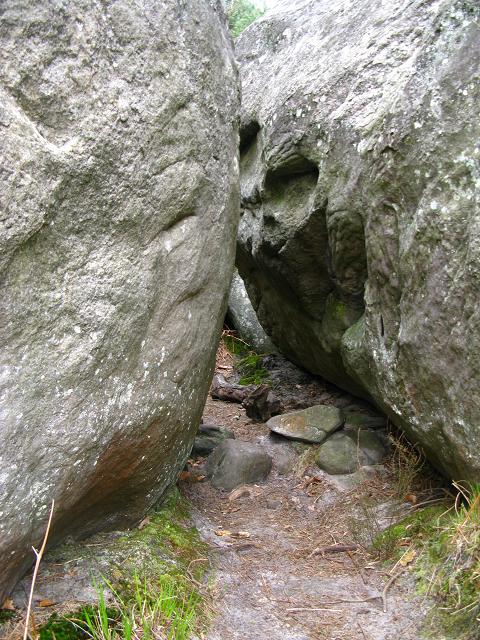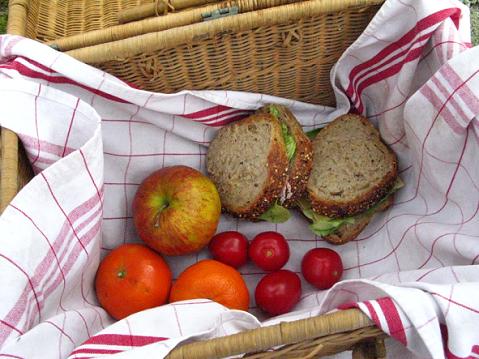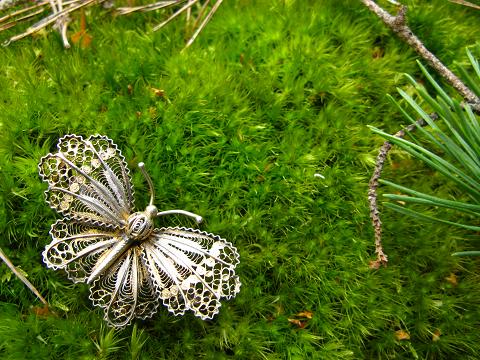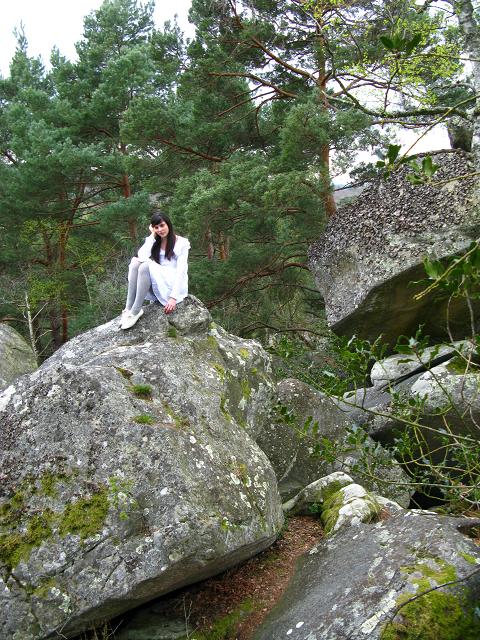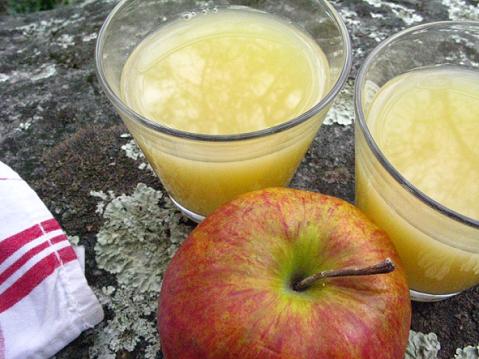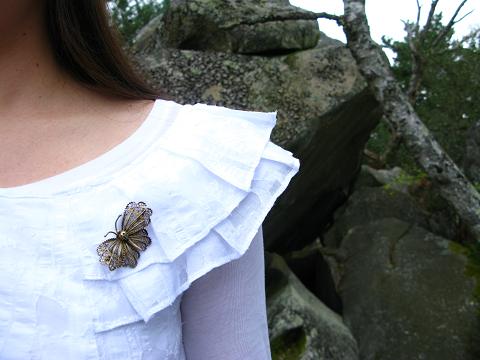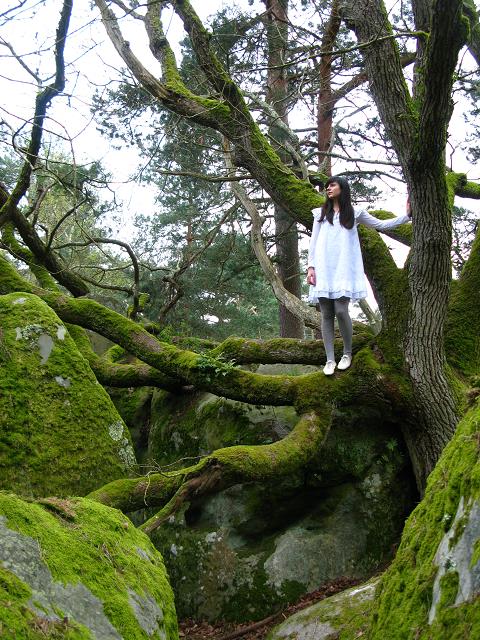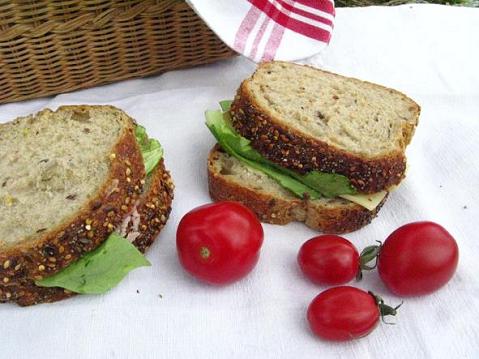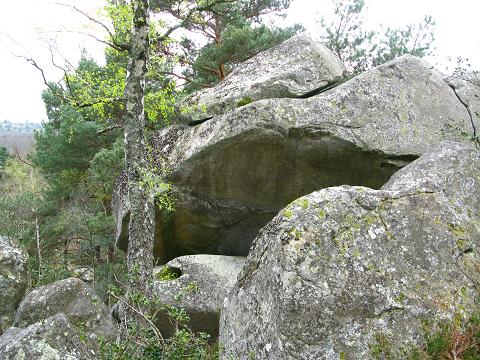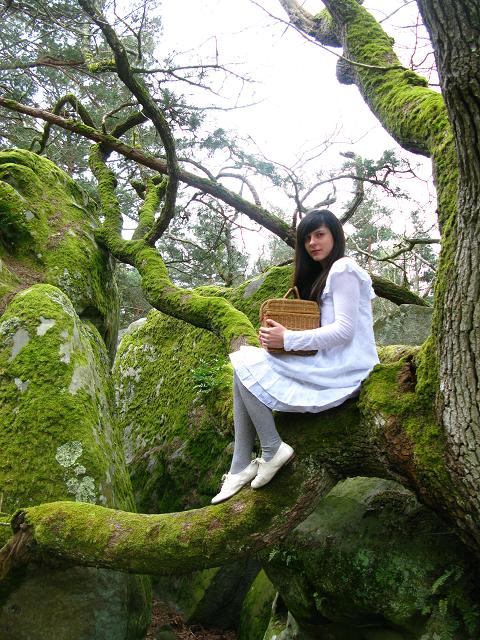 Robe zara // zara dress
tee shirt h&m // h&m teeshirt
chaussures topshop // topshop shoes
broche papillon vintage // vintage butterfly brooch