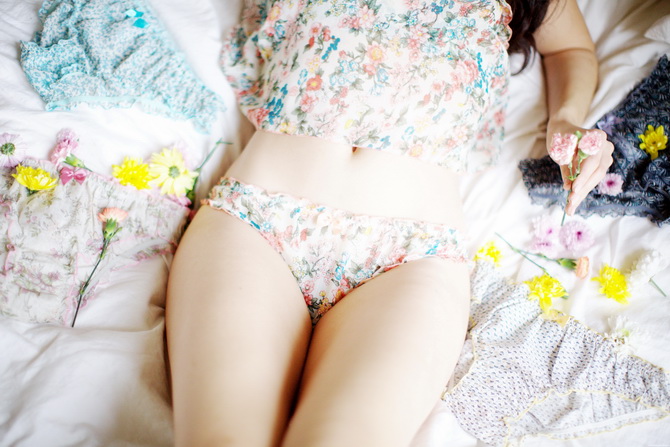 -
-
Ca y est ! La collection "The Cherry Blossom Girl ♥ Etam" est enfin dispo sur la boutique en ligne d'Etam et en magasin.
Je vais vous faire découvrir peu à peu les trois différents thèmes de la collection, chacun inspirés de mes héroïnes de cinéma.
Le premier dont je voulais vous parler était Miranda, mais les pièces n'étant pas encore dispo sur le site ( tout n'est pas encore arrivé ), je vais plutôt vous parler de Lux.
The Virgin Suicides est mon film préféré. Il n'était donc pas très difficile de choisir l'adolescente tourmentée comme ambassadrice.
Ce thème n'est pas comme les deux autres, et j'ai travaillé dessus d'une manière très différente de d'habitude:
L'idée est venue de la boîte à culotte d'Etam ( un corner avec un large choix de bas exclusivement ). Au début, la collection Lux était donc composée de petites culottes. Trois modèles différents, qui se déclinent dans une multitude de liberty.
Mais comme c'est un peu dommage de n'avoir que des bas, un petit haut ainsi qu'une nuisette sont venus s'ajouter.
Pour moi c'est le thème qui reste stylistiquement le plus simple. J'ai voulu quelque chose d'assez classique et intemporel, qui fasse penser aux imprimés vintage, et aux sous vêtements de petite fille et de toute jeune fille.
A très vite pour les deux autres thèmes !
-
-
♫ ♪  Air – Ce Matin Là ( The Virgin Suicides OST )
-
-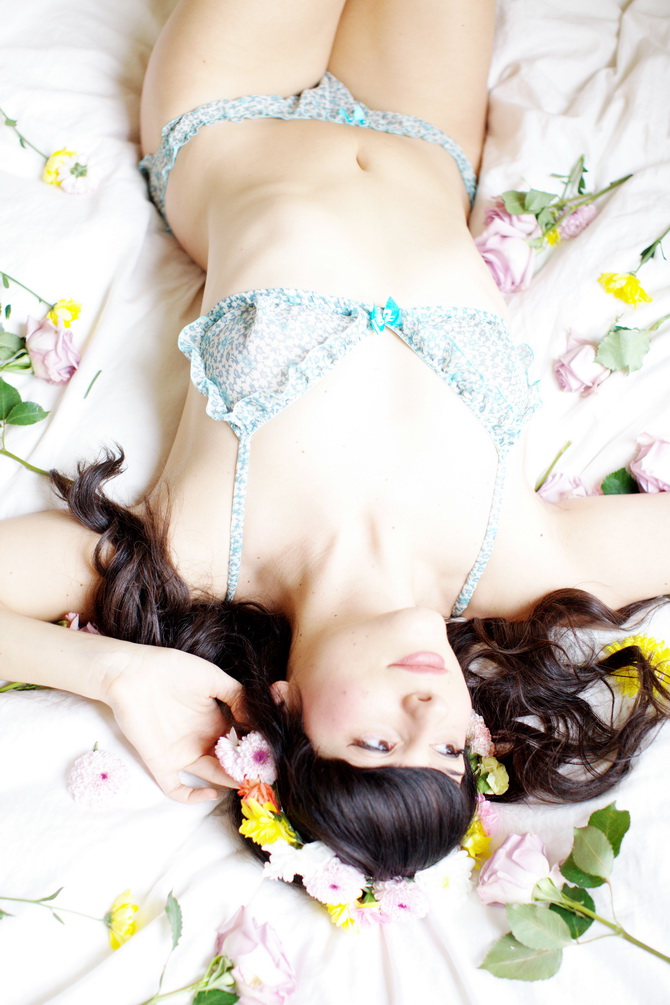 Culotte imprimée et Triangle imprimé liberty bleu
-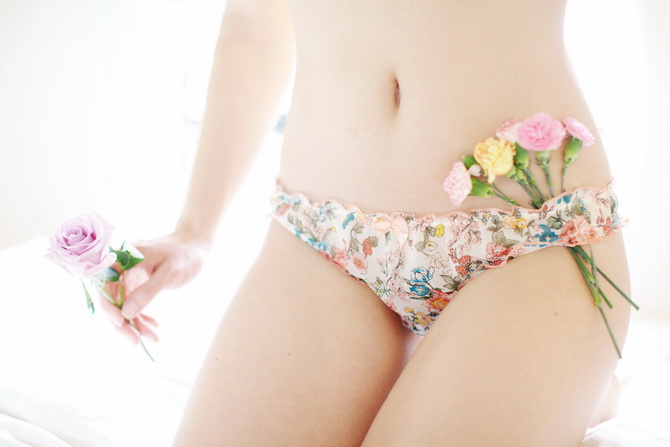 -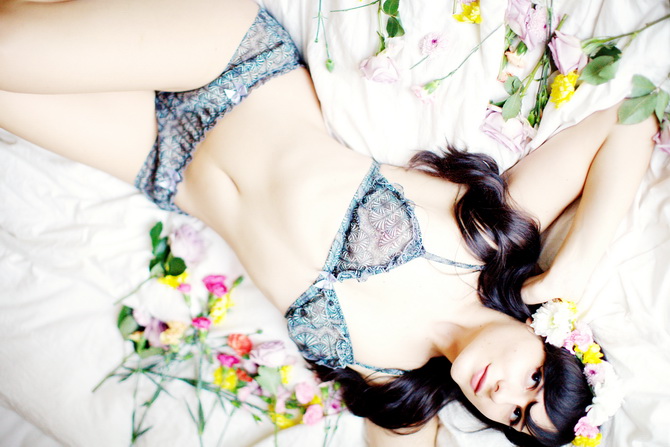 -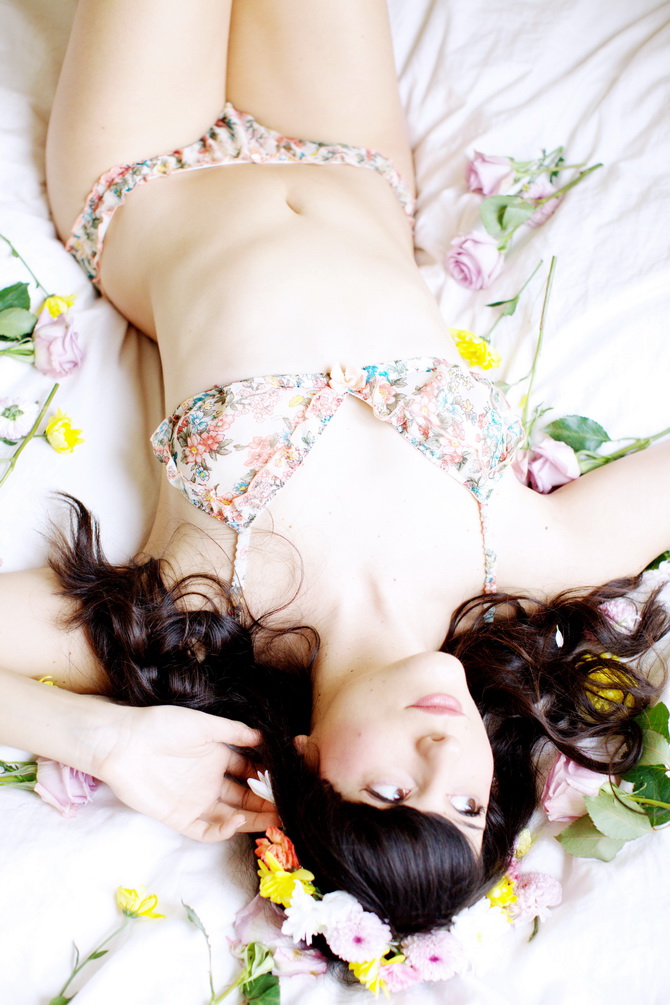 -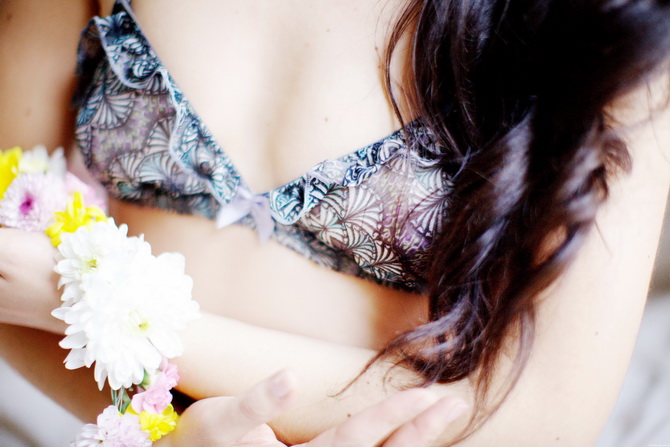 Triangle art déco
-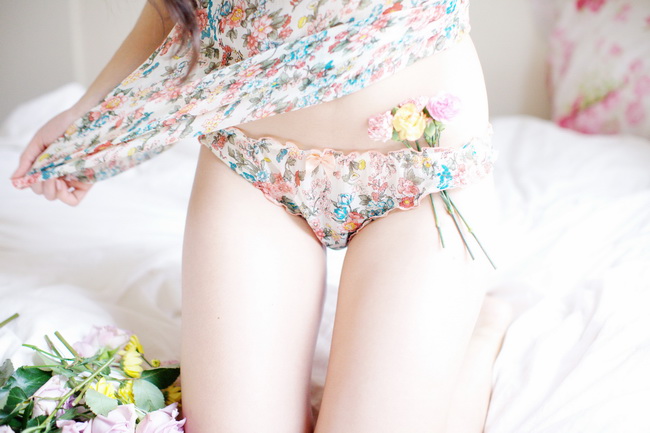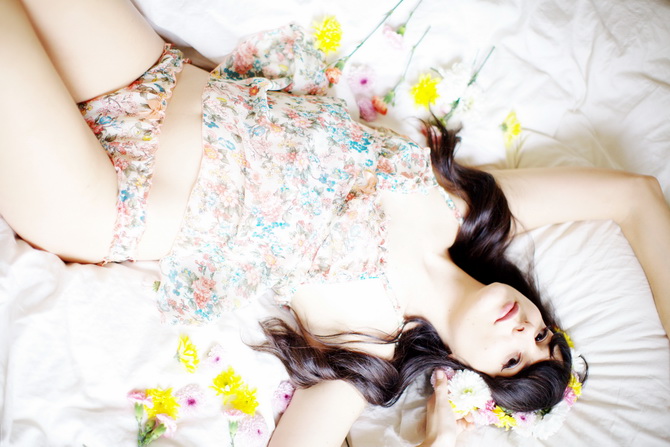 Culotte à volants et nuisette assortie
-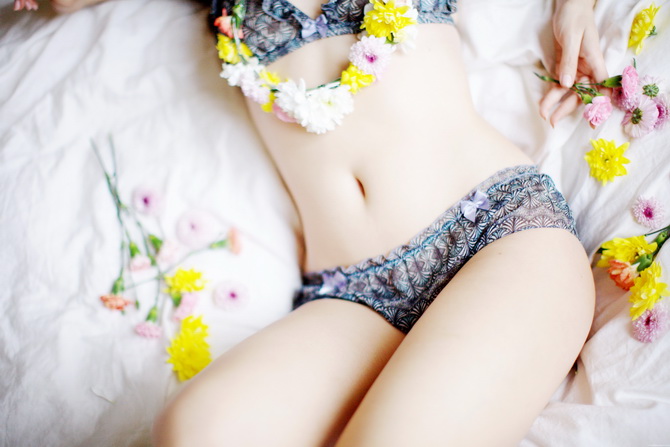 -
-

Collection disponible en magasin à Lille et à Paris ( Rue de Rennes, Hôtel de Ville, Chaussée d'Antin, rue de Rivoli ), et sur Etam.com.
-

-
-
-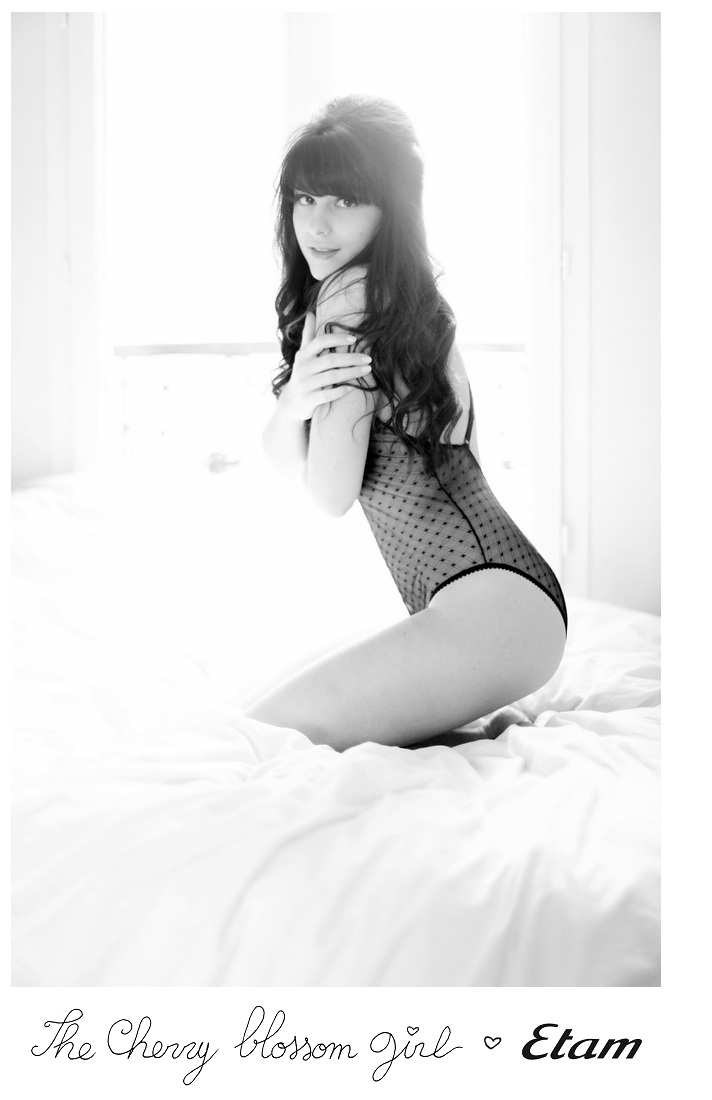 -
Je suis heureuse de vous annoncer ma deuxième collaboration avec Etam !
Une nouvelle collection de lingerie, disponible d'ici quelques jours.
Mes premiers designs pour Etam avaient bien marchés, j'étais donc plus que ravie de replonger dans l'aventure.

Je vous en reparle très vite, stay tuned !
-
-
I'm thrilled to announce my second collaboration with Etam!
A new lingerie collection, available only in a few days.
My first designs for Etam being successful, I was more than happy to do it again.

I'll talk about it very soon, so stay tuned!
-
-
-
-
Un dernier article sur ma collection pour Etam, et puis je vous laisse tranquille ;-)
Tous les modèles sont à présent dispo en boutique ( voir la sélection ) et sur www.etam.com.
J'ai mis du coeur dans la création de cette collection, c'est donc un grand soulagement, et surtout un grand plaisir de voir les modèles enfin sortis !
Lorsque j'ai dessiné cette collection, j'avais dans l'idée de faire une lingerie de séduction, pour se faire plaisir … et faire plaisir.
Je souhaitais faire quelque chose d'un peu différent de la lingerie invisible qu'on peut avoir l'habitude de porter, en mettant l'accent sur des petits détails féminins.
J'ai en tout cas adoré la créer, et vous la présenter.
Un grand merci à toutes celles qui m'ont fait part de leur excitation!
Je ne savais pas trop quoi attendre comme réactions ( surtout sur le fait de poser moi même en lingerie ), et cela m'a accompagné et beaucoup rassurée.
Bises !
-
-