-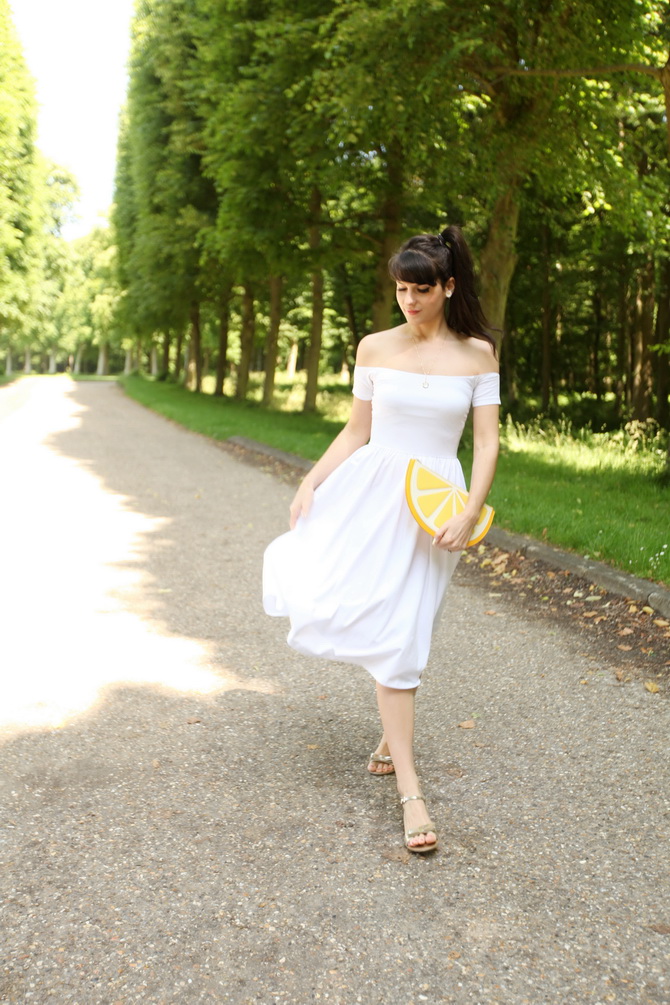 -
-
Petit look léger d'été, avec cette pochette et cette robe trouvés sur ASOS.
Je suis fan de cette robe car elle me fait penser à la sophistication de Brigitte Bardot, et elle est dans une matière si confortable que je pourrais la porter tous les jours !
-
-
♫ ♪ The Seekers – I'll Never Find Another you
-
-
Spring look with this clutch and this dress found on ASOS.
I really like this dress as it reminds me the sophistication and sexiness of Brigitte Bardot, and the fabric is so comfy that I could just wear it everyday !
-
-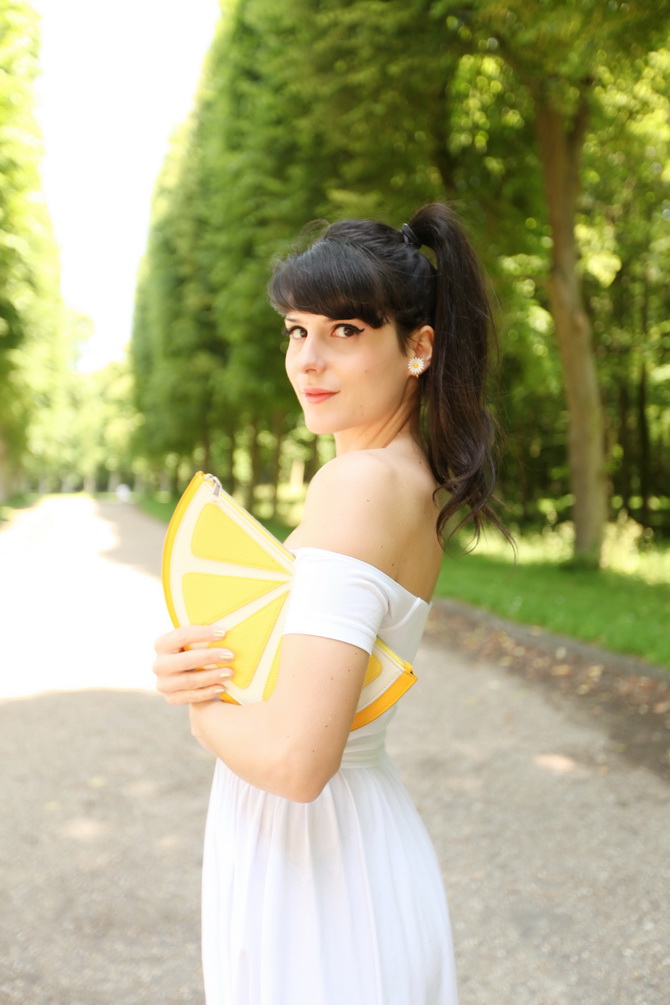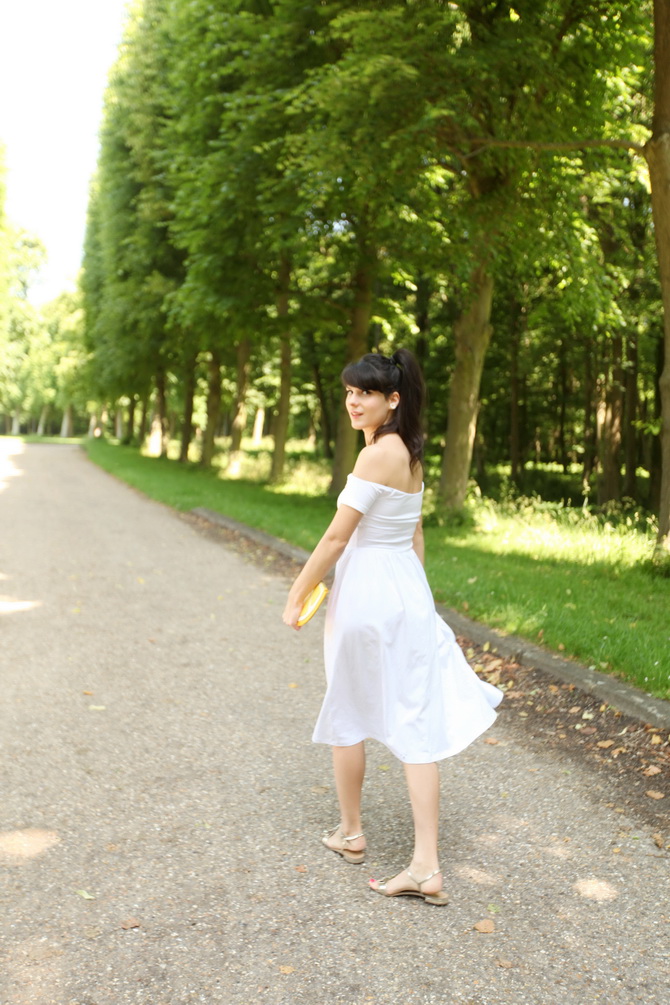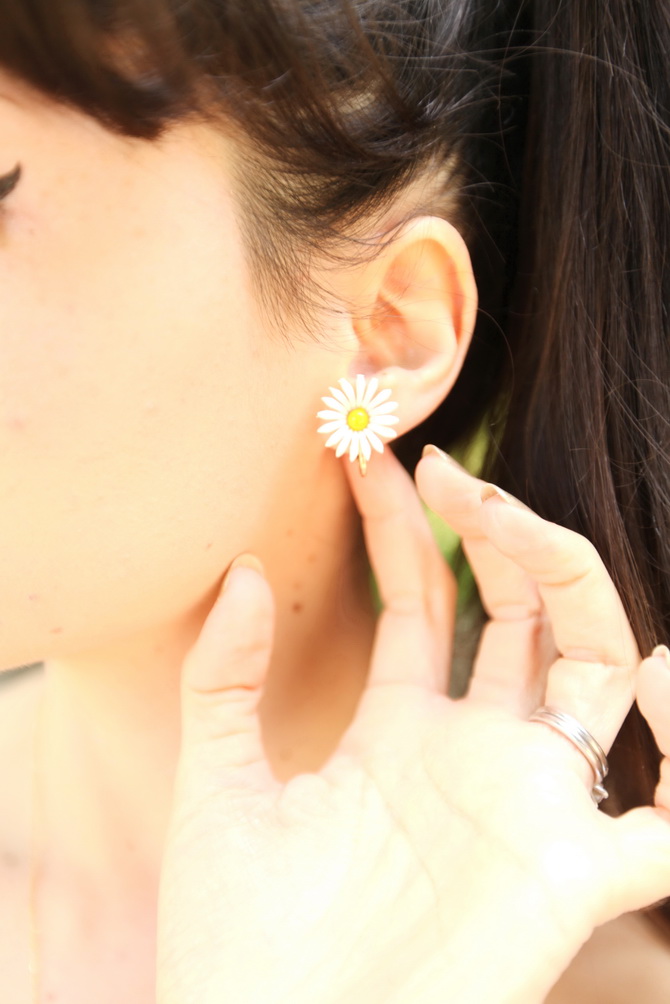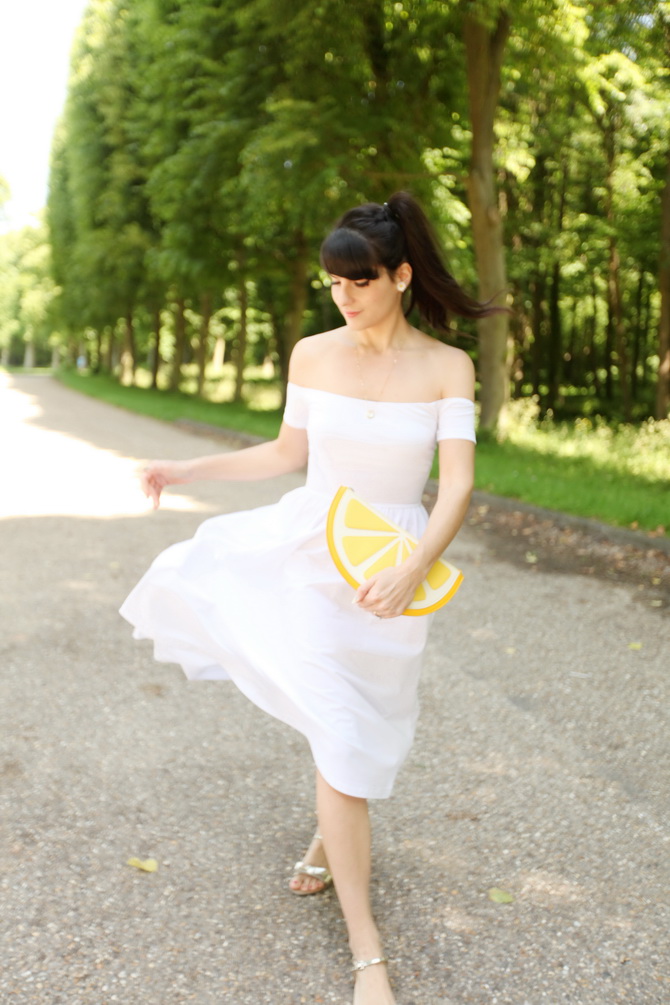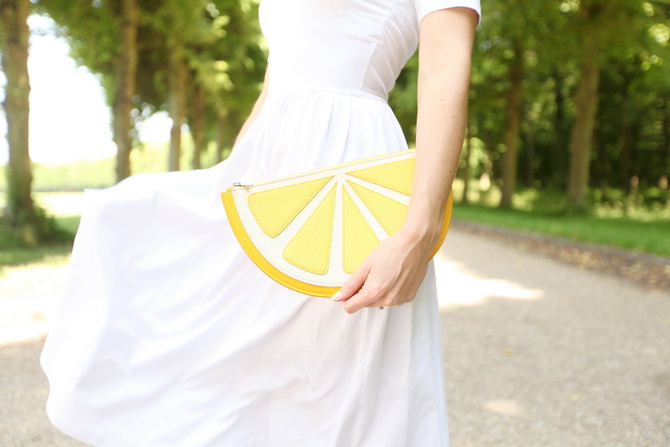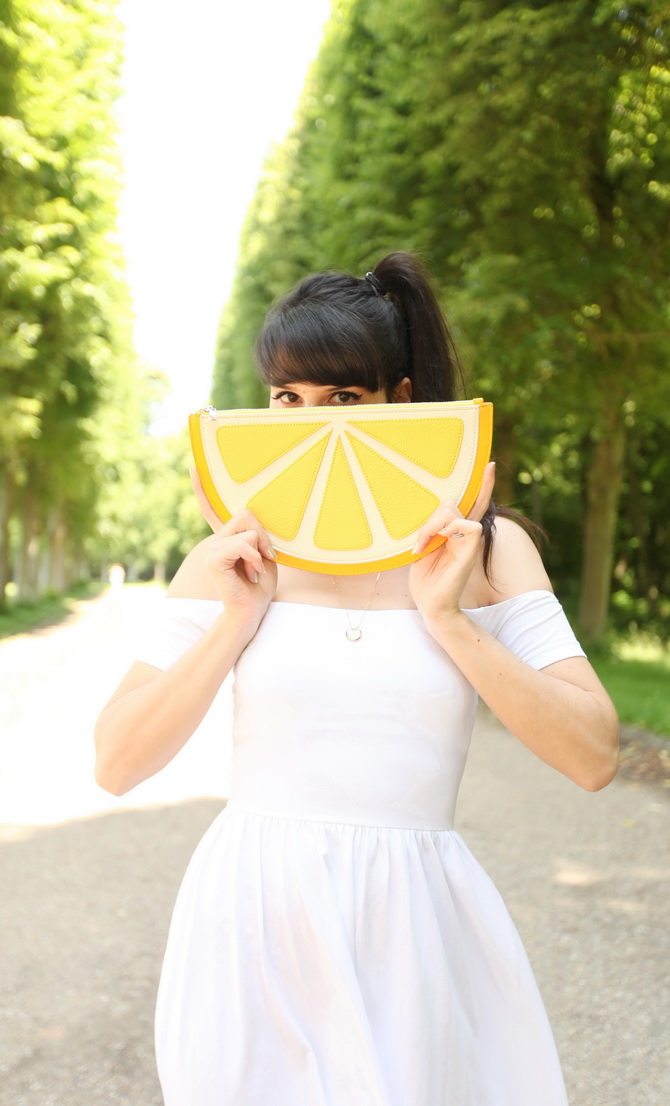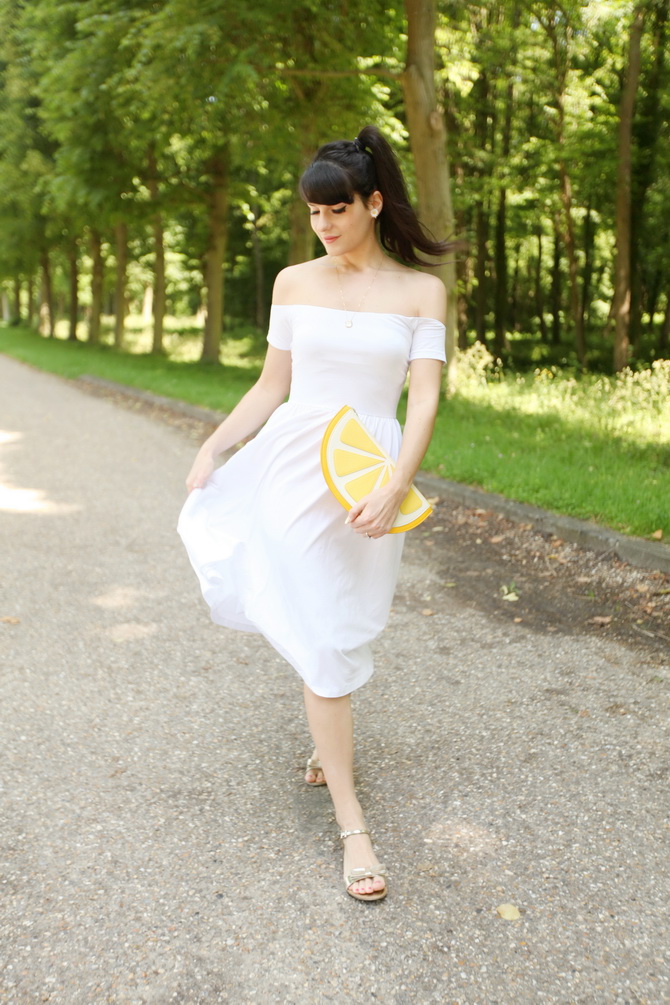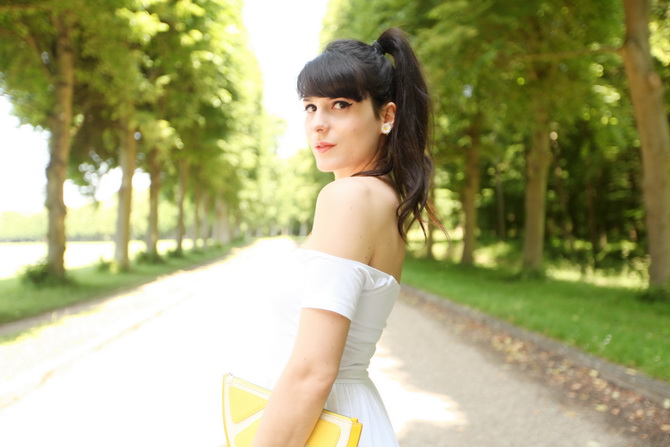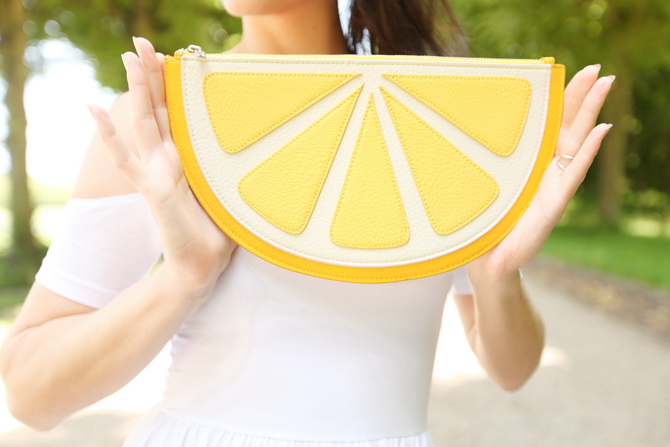 -
-
Sac / Clutch : Monki
Robe / Dress : ASOS
Sandales / Sandals : Carvela
Boucles d'oreilles / Earrings : Vintage
Collier / Necklace : Cartier
-
-
-
-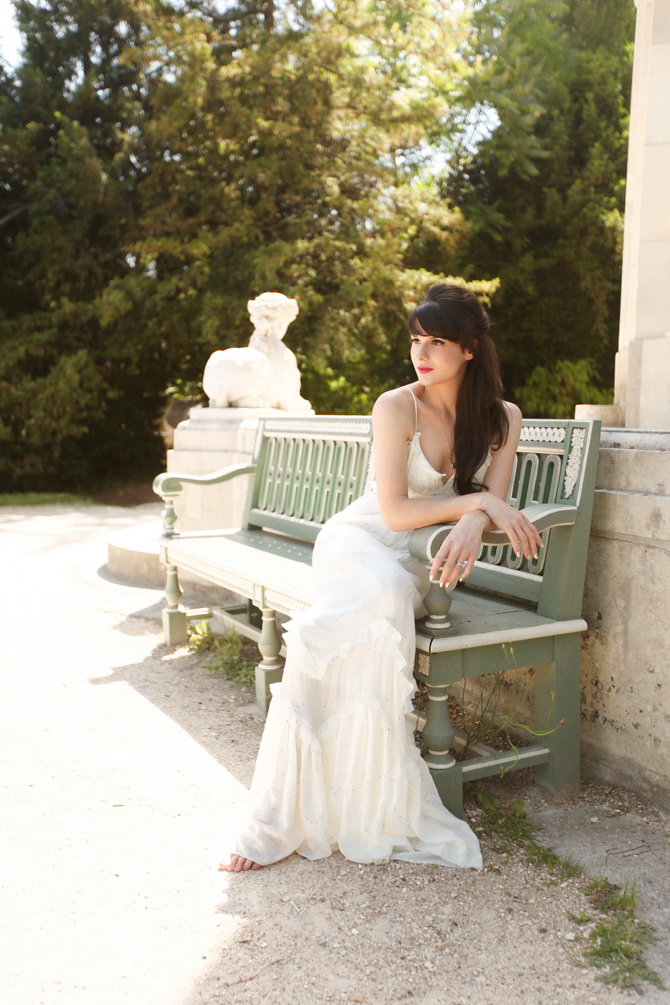 Pour la dernière étape de ma collaboration avec Cartier, j'ai immortalisé l'Amulette à Versailles, au Petit Trianon.
Rien de tel qu'un cadre enchanteur pour un tel bijou !
Avec les rayons du soleil qui se reflétaient à travers les vitres du joli pavillon, les jardins garnis de roses et le doux chant des oiseaux, cette après-midi Versaillaise correspondait en tout poins à ce dont j'avais rêvé.
Qui sait, cette Amulette qui renferme tous mes souhaits m'y a peut-être aidé !
-
To end beautifully this collaboration with Cartier for the Amulette, I chose to shoot in Versailles.
Nothing's better than such a whimsical place for that kind of jewel !
With the beautiful light, gardens full of flowers and the birds singing, this Versailles afternoon was exactly what I was hoping it to be.
Who knows, maybe the Amulette helped for this dream to come true !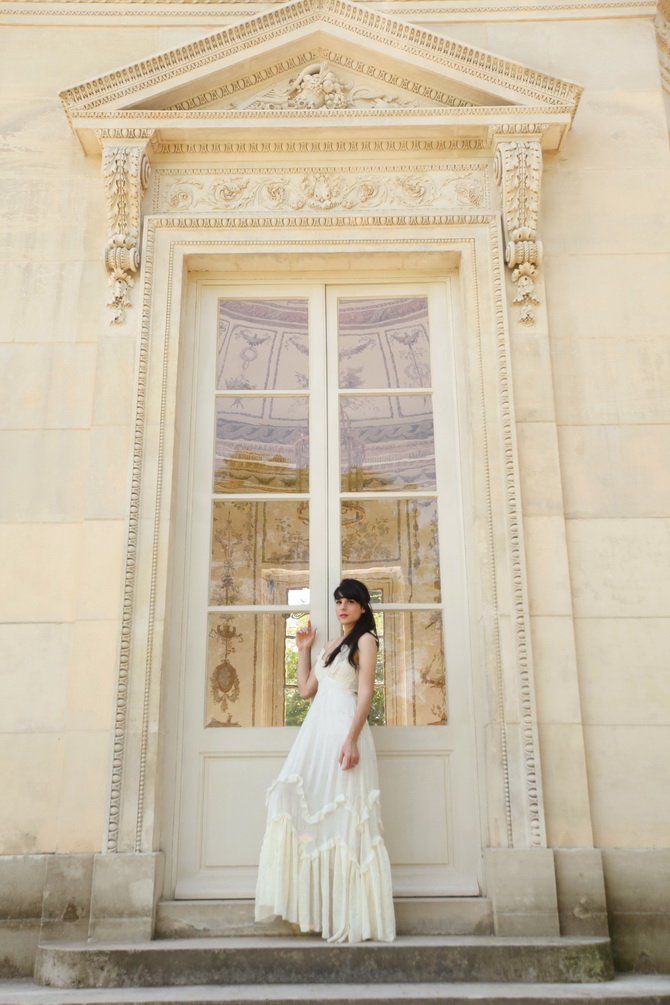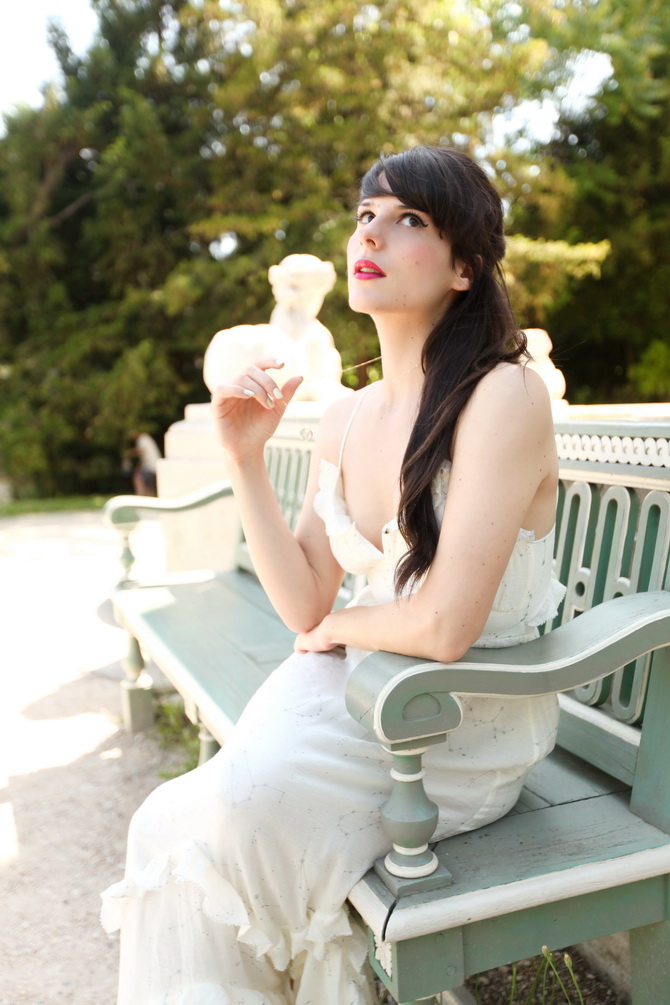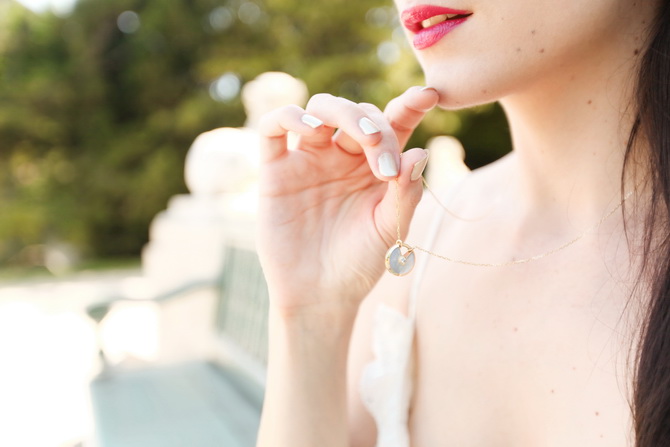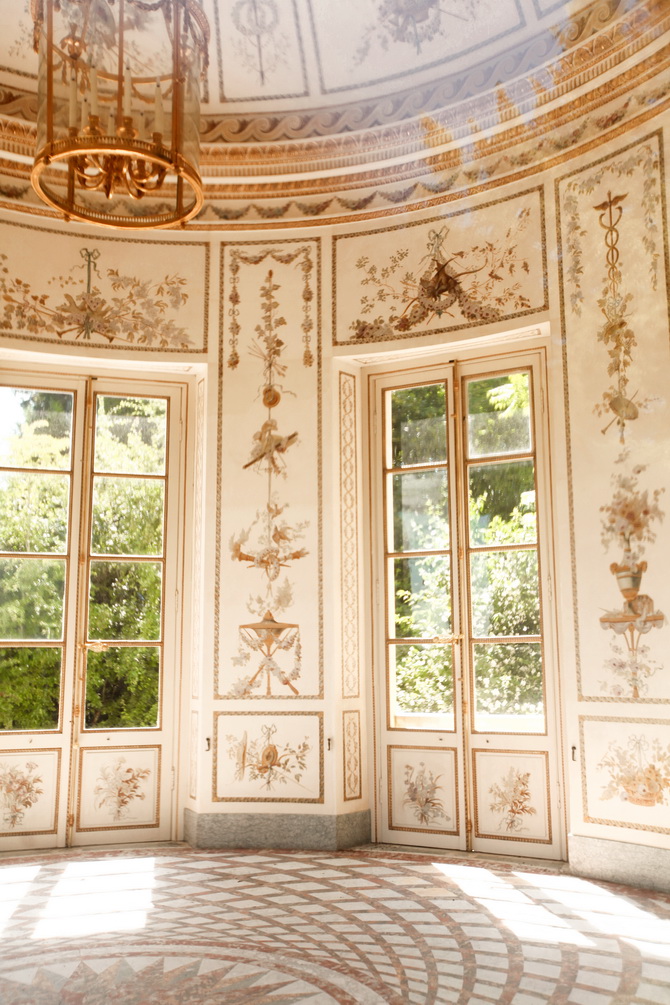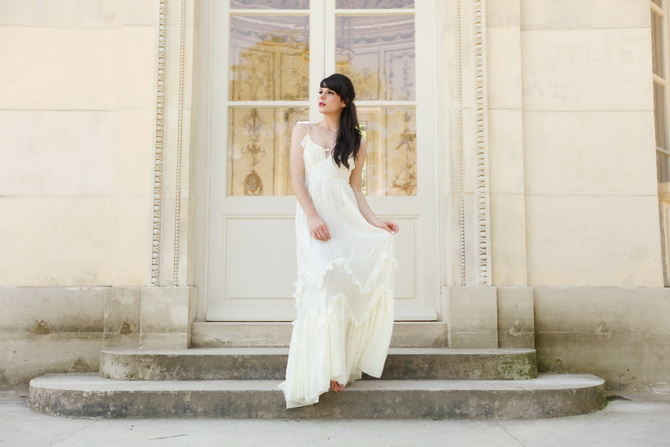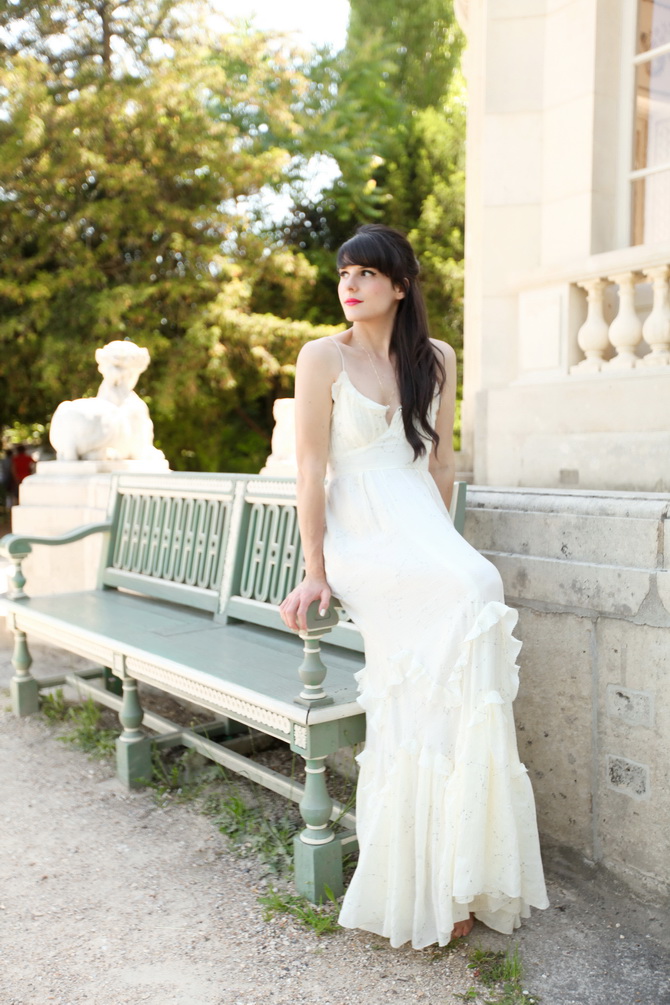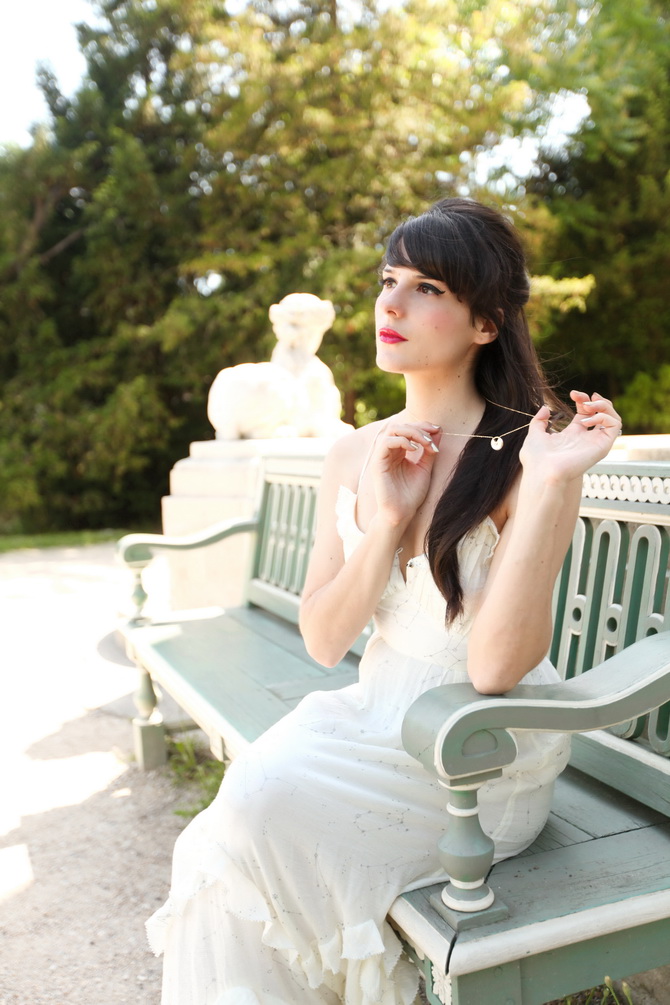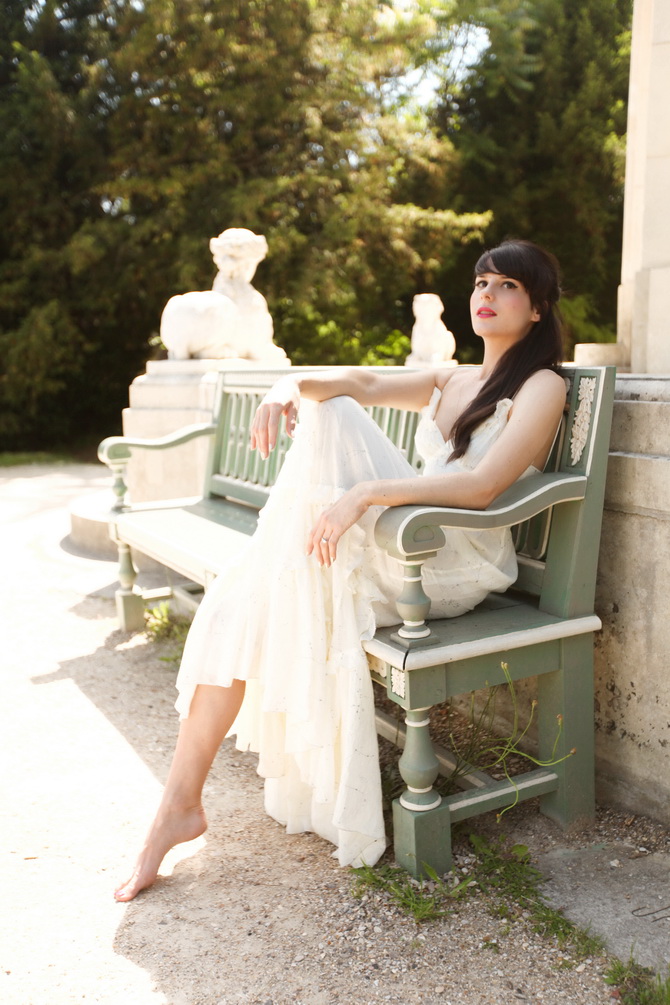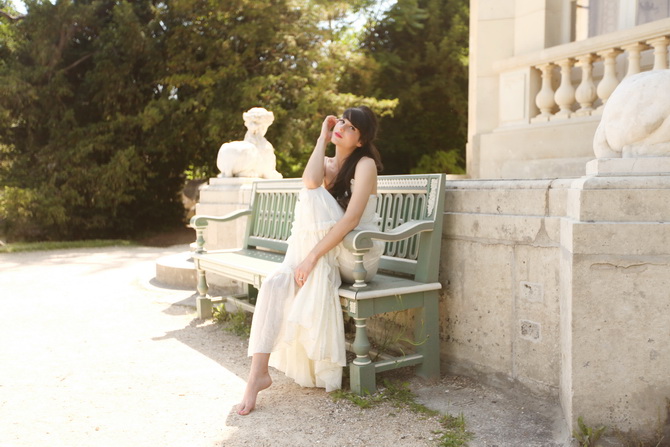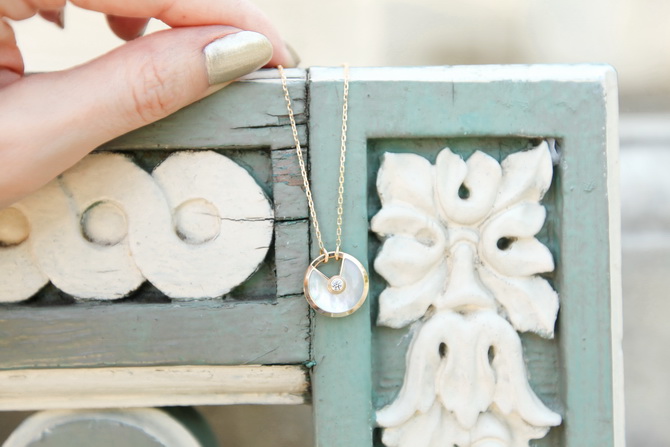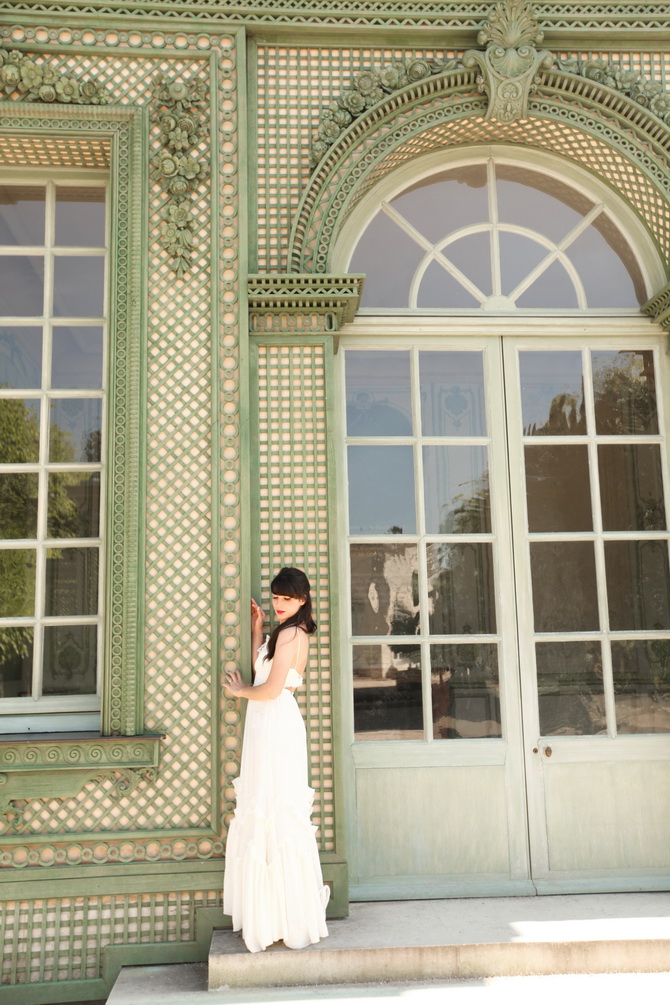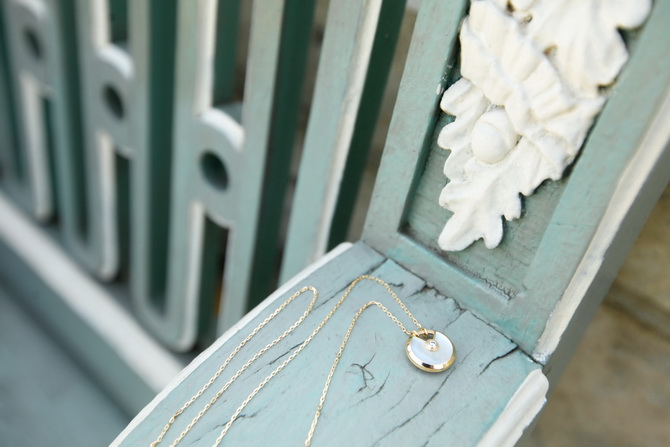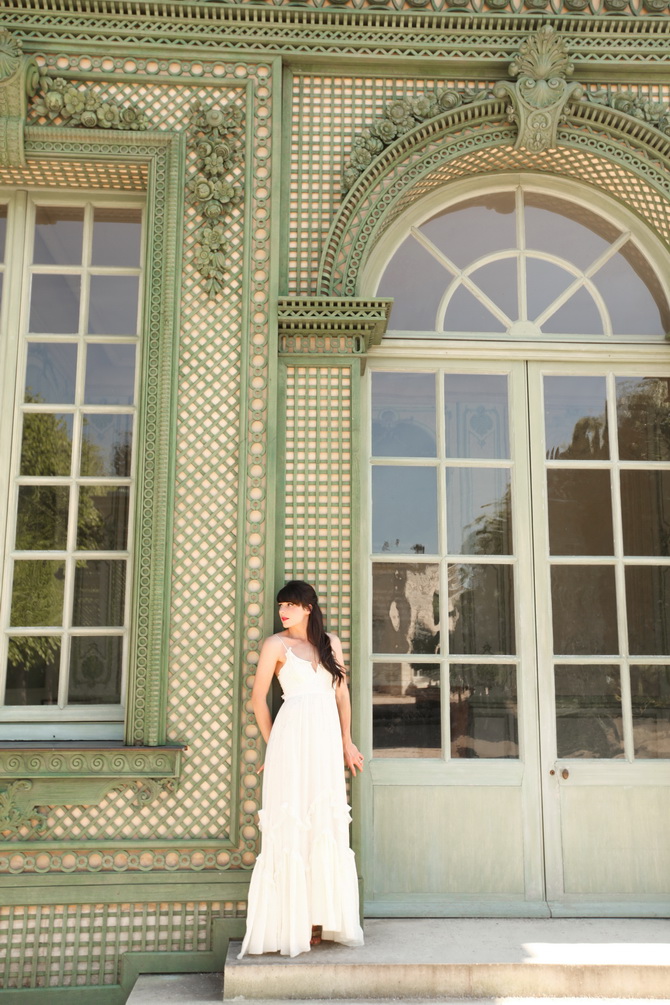 -
Pendentif / Necklace : L'Amulette de Cartier
Robe / Dress : Sretsis
-
-
-
-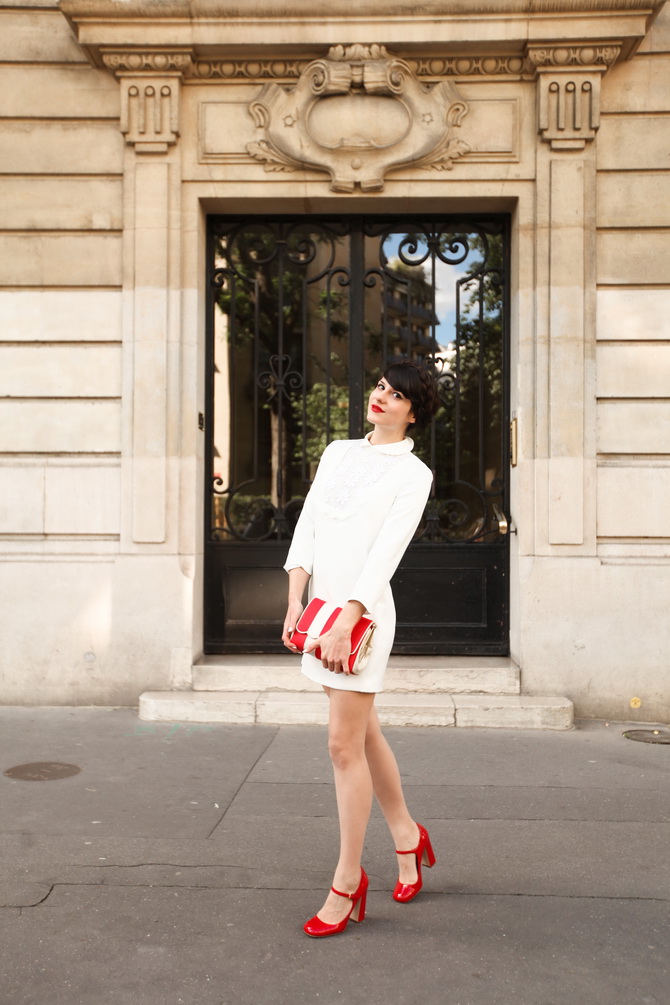 -
-
Ma collection de sacs Charlotte Olympia se complète, et j'ai récemment accueilli un petit nouveau: une pochette qui reprend les tissus rayés que l'on peut voir en bord de mer.
Avec, je me sens déjà en vacances prenant le soleil allongée sur un transat !
Trouvé chez Avenue K, j'ai tout de suite craqué dessus, tant elle me fait penser à la couverture du Vogue Américain de Juillet 1939 !
Mais comme il va falloir encore attendre quelques semaines avant de me retrouver pieds nus dans le sable, j'ai opté pour une petite robe blanche et mes talons miu miu rouges ( trouvés chez Vestiaire Collective ) qui s'accordent parfaitement avec le sac et apportent un peu d'été dans les rue de Paris.
-
-
♫ ♪ Annette Hanshaw – I've got a feeling I'm falling
-
-
My Charlotte Olympia bags collection is growing. I welcomed a brand new one recently: a very cute pouch with seaside fabric inspired print.
When I wear it, it almost feels like I'm lying on a long chair getting a nice tan in the sun.
It comes from Avenue K, and I instantly fell in love with it, as it reminds me an American Vogue cover from July 1939 !
But as I'll have to wait a little longer before walking bare feet in the sand, I went for a cute little white dress and my red miu miu heels ( found on Vestiaire Collective ), perfectly matching with the bag, and bringing a summer feel to a Parisian background.
-
-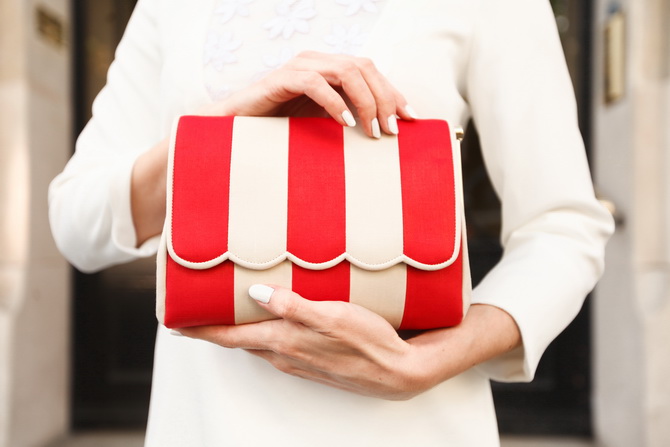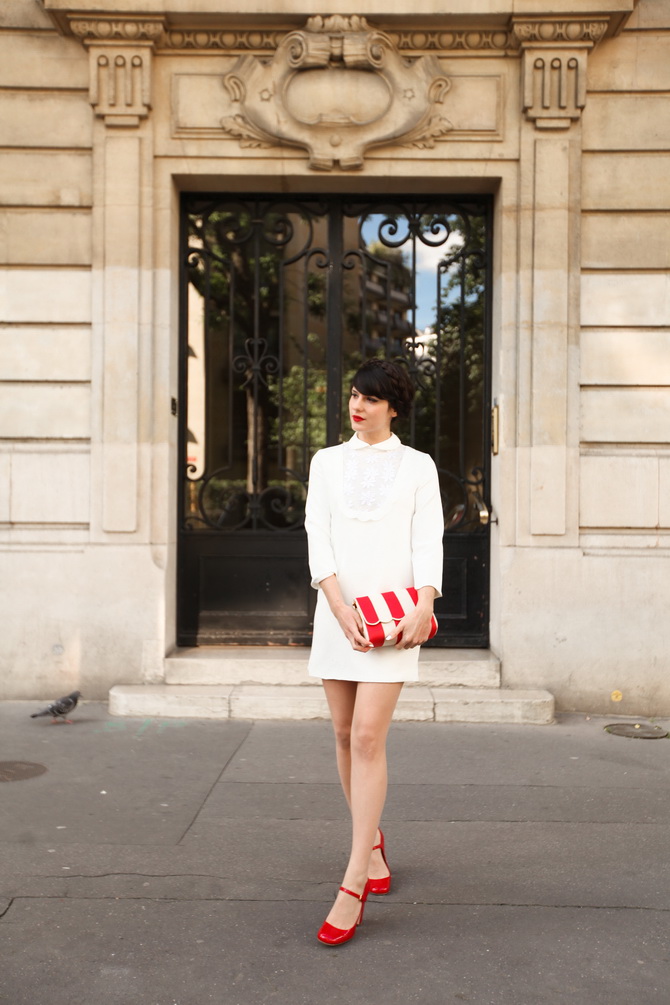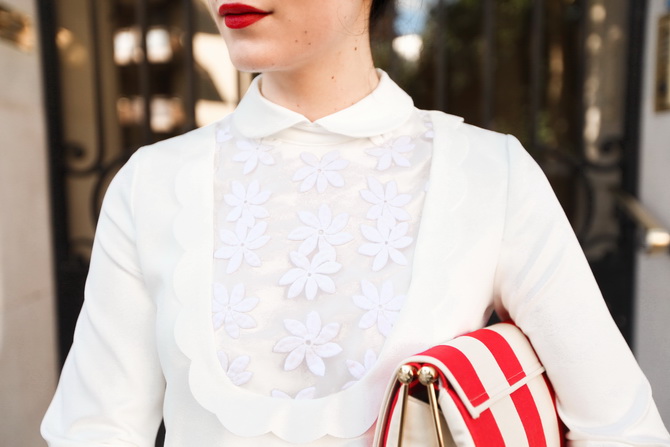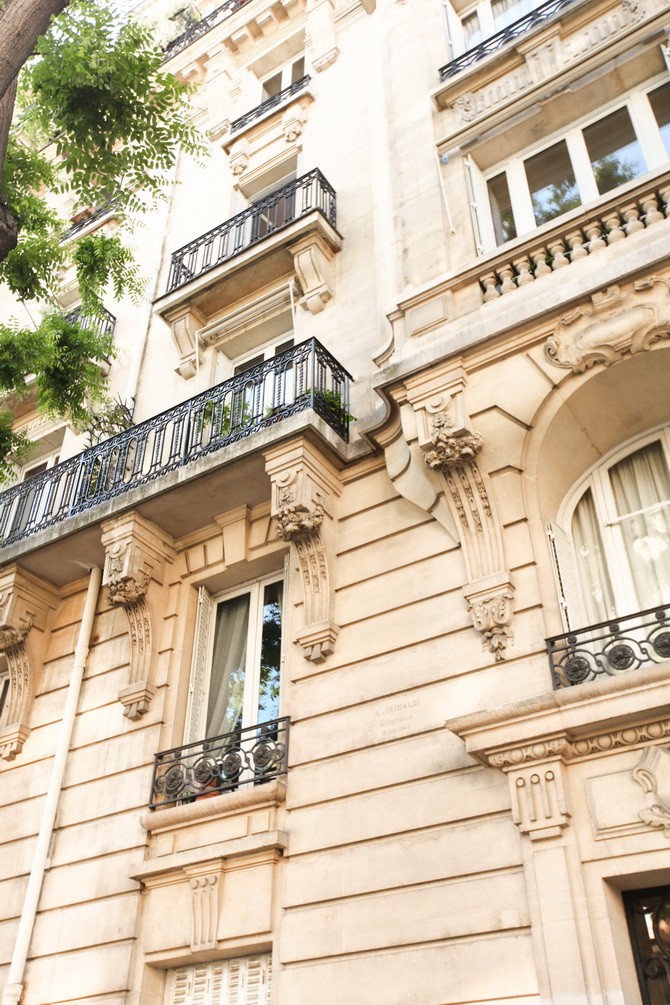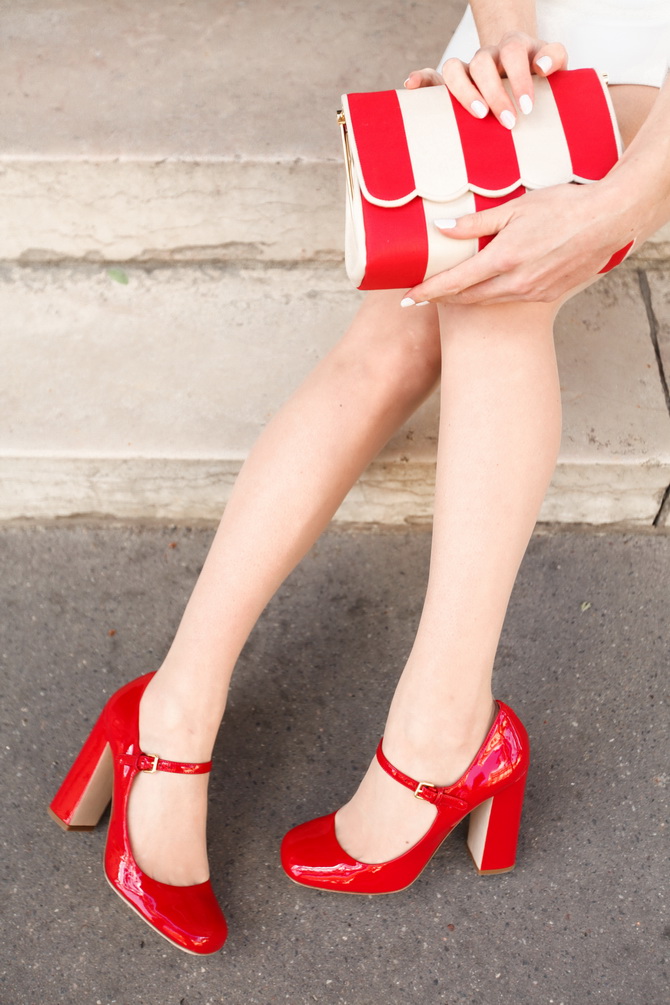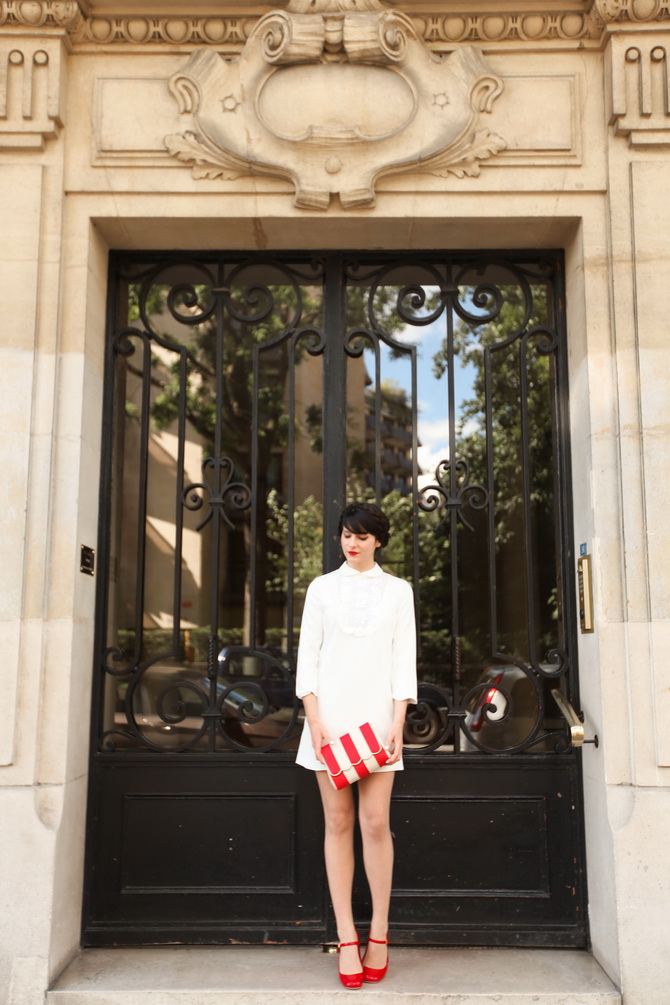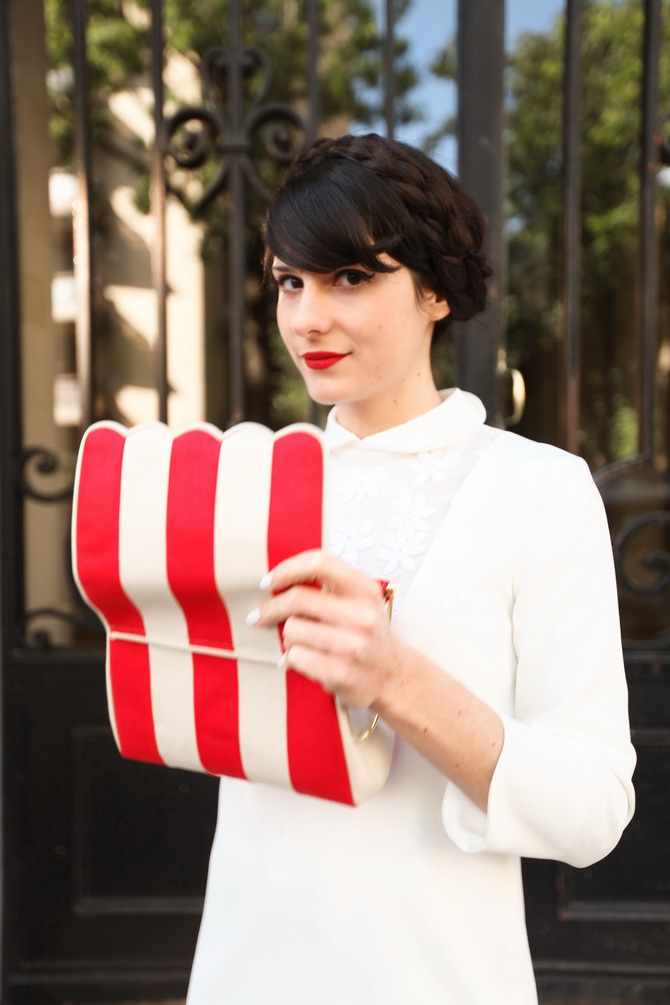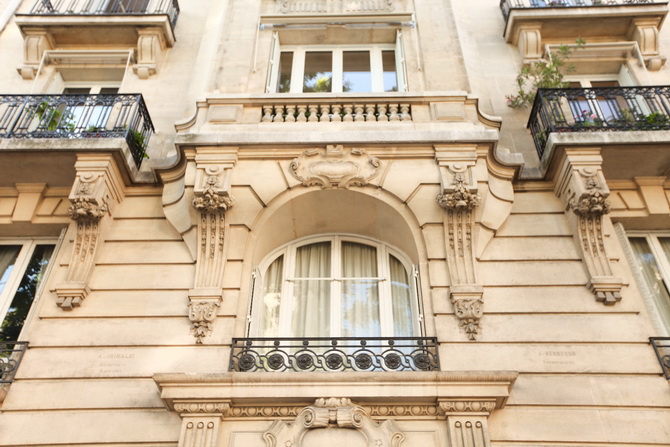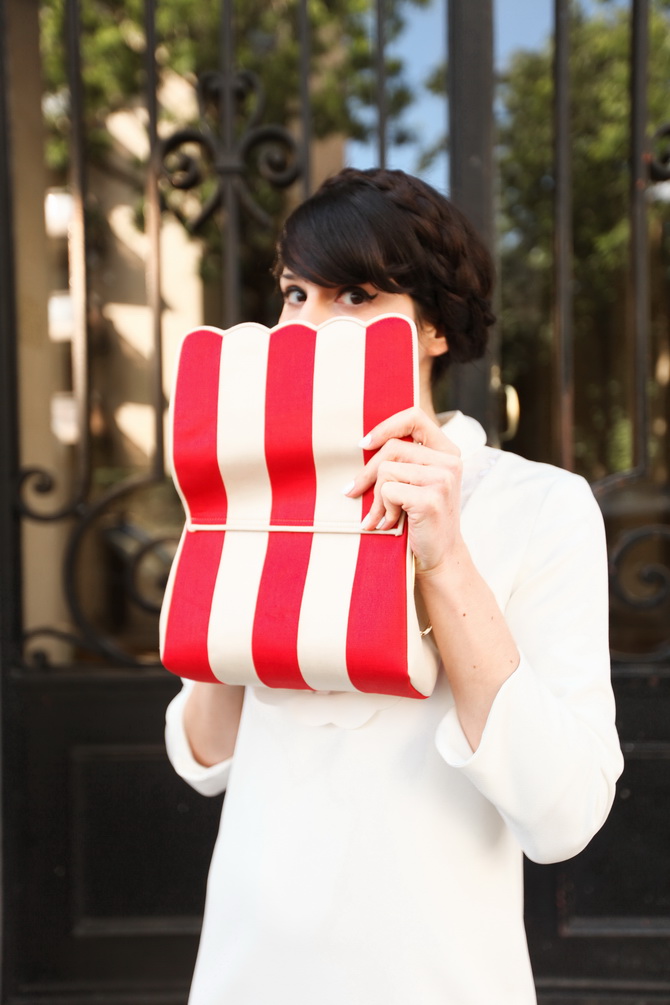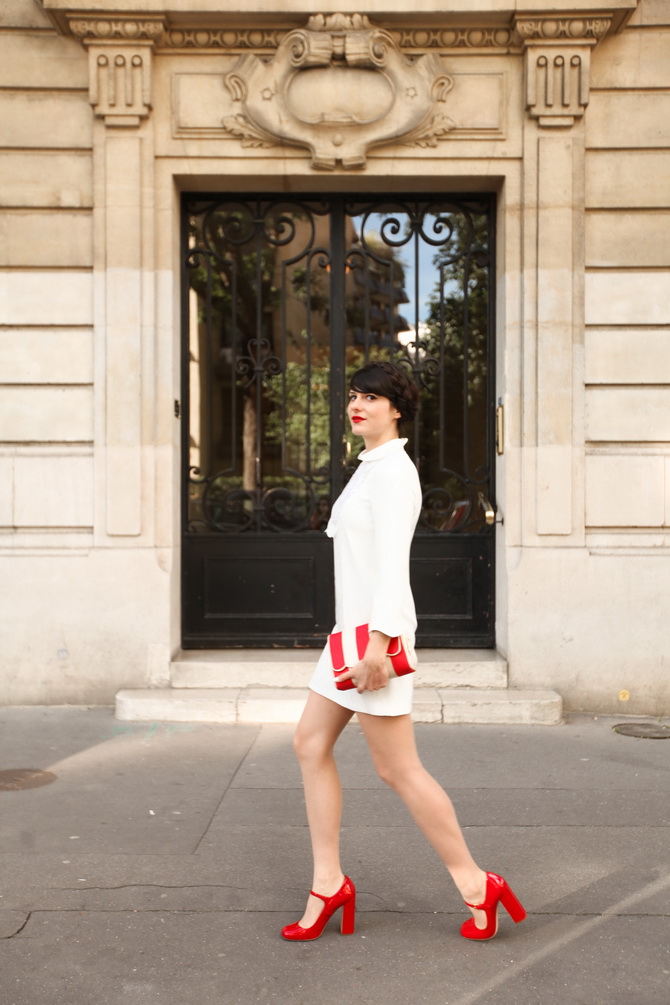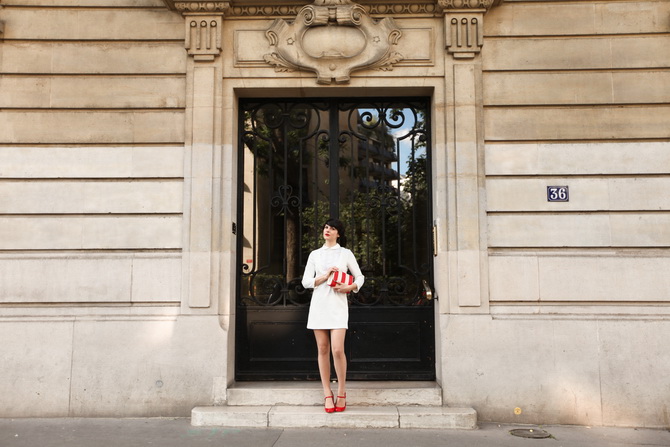 -
Robe / Dress: Dahlia
Sac / Bag : Charlotte Olympia via Avenue K
Chaussures / Shoes : miu miu via Vestiaire Collective
Rouge à lèvres : The Cherry Blossom Girl x Galeries Lafayette
-
-
-