-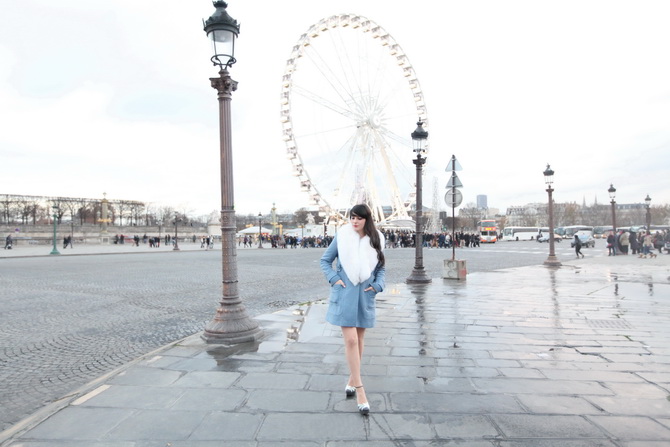 -
-
Suite à mon expérience Cartier, je me suis rendue place de la Concorde, ravie avec la bague Trinity au doigt !
Un tel bijou méritait bien une très belle première sortie.
Avec la gigantesque grande roue, l'ambiance était à la fois féérique et festive. Un vrai Noël enchanté.
Et je ne pouvais m'empêcher de faire un rapprochement amusant:
Cette grande roue me faisait vraiment penser à l'un des trois anneaux de la bague.
Argenté, scintillant et empreint de magie !
-
-
-
-
Following my Cartier Experience, I walked to the Place de la Concorde, feeling over the moon with the trinity ring on my finger !
I felt like visiting a beautiful Paris sight was just right for such a beautiful piece of jewelry going out for the first time.
With the huge ferris wheel, the place was filled with dreamy and festive vibes. Just like a enchanted Christmas.
And I could not help but noticing, or should I say to imagine something amusing:
This ferris wheel really made me think of one of the three bands of the rings, silvery, glittering and full of magic.
-
-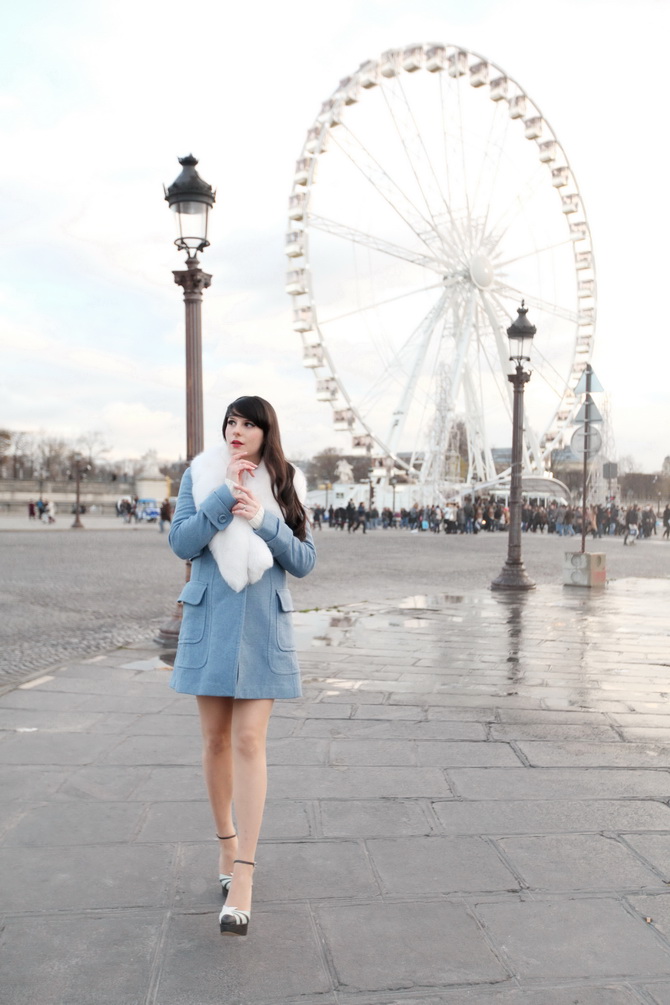 Manteau / Coat : Asos  —Bague / Ring : Cartier Trinity

Col / Collar : Tara Jarmon—Chaussures / Shoes : Charlotte Olympia
-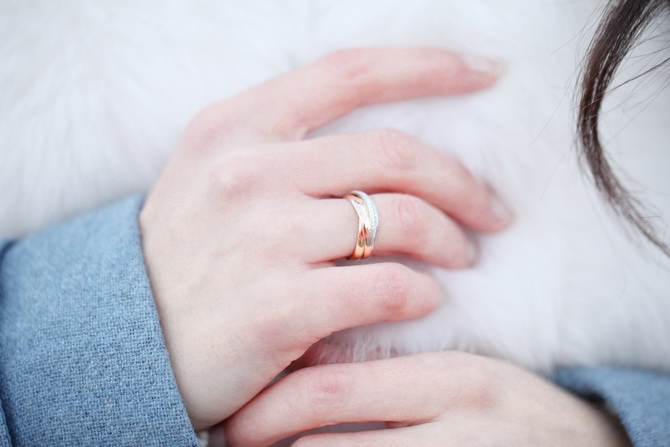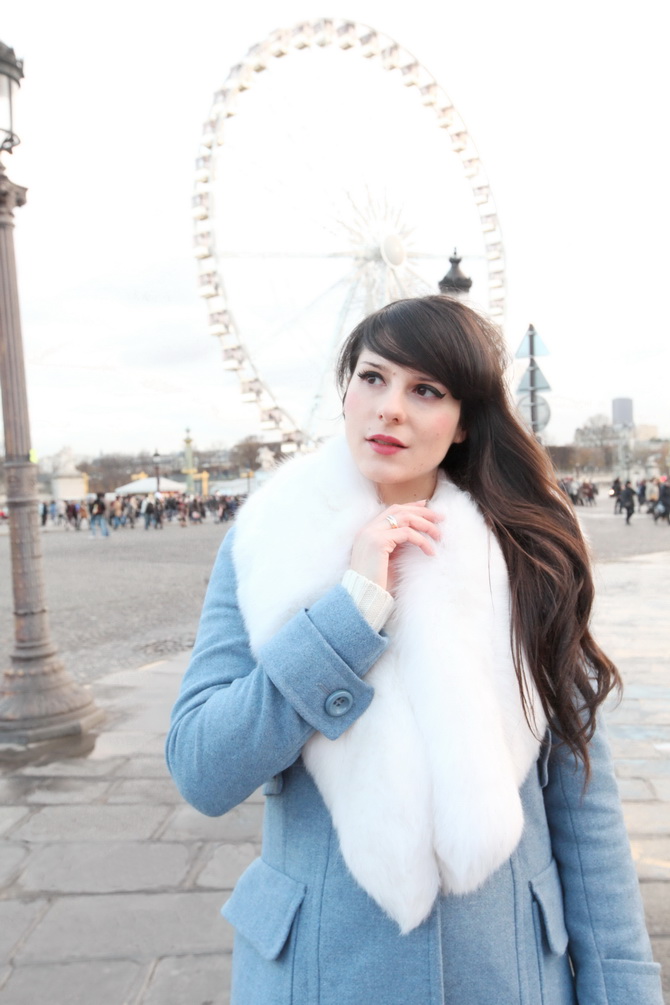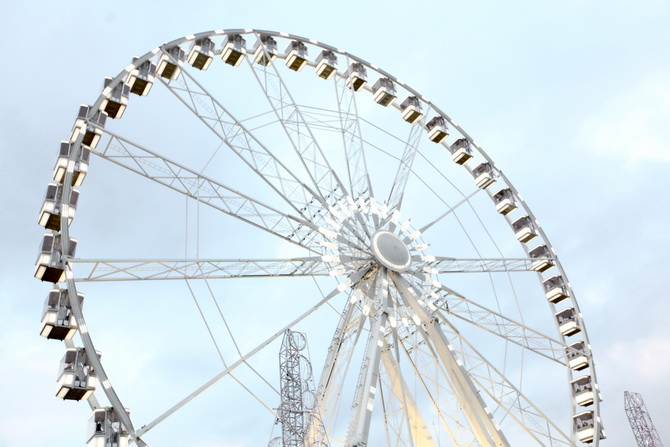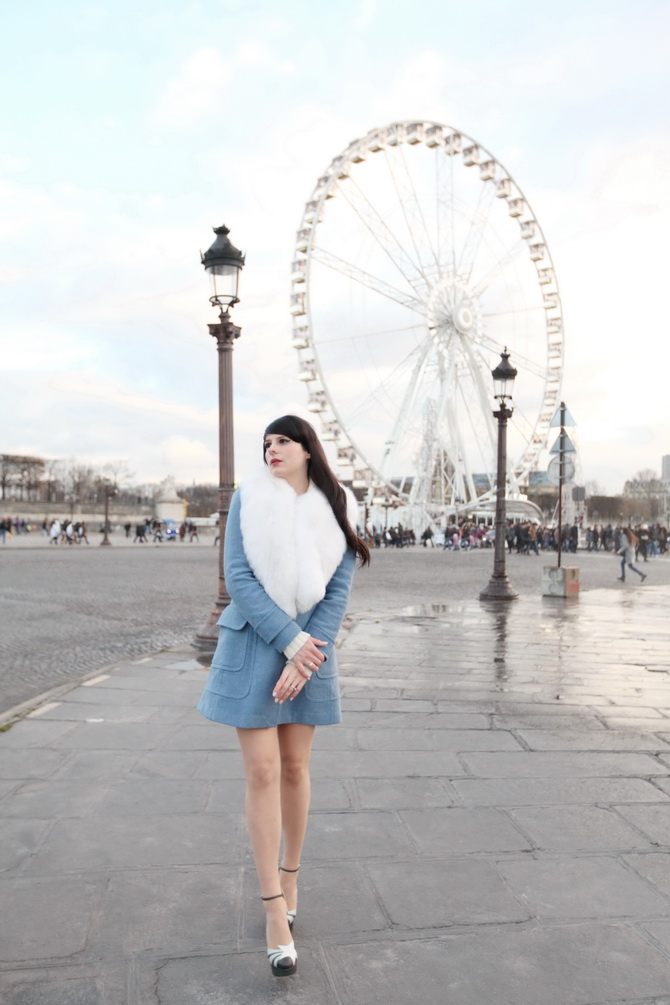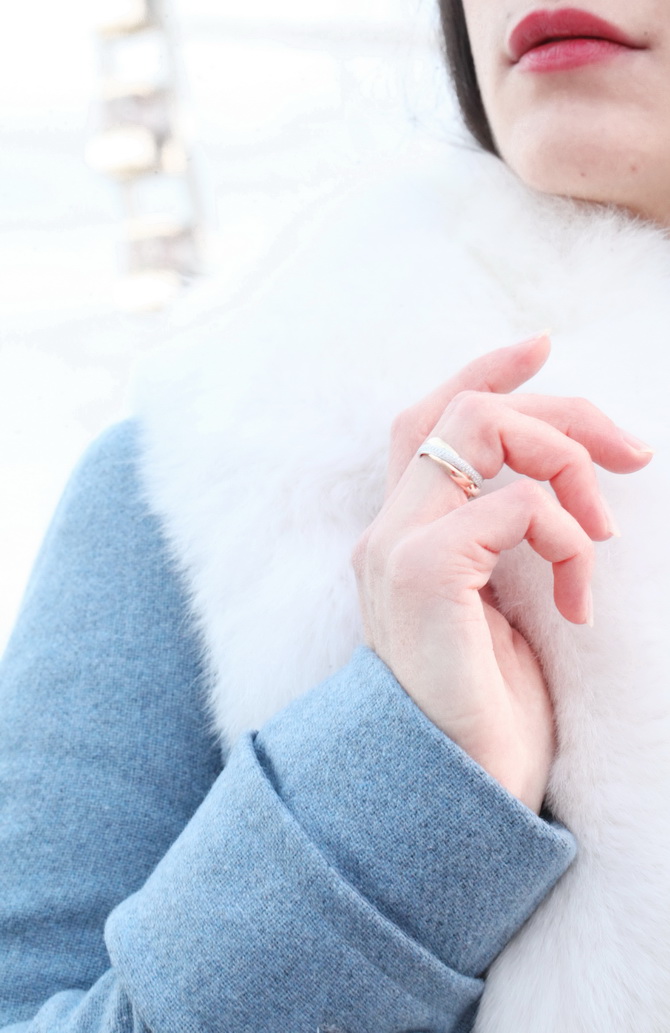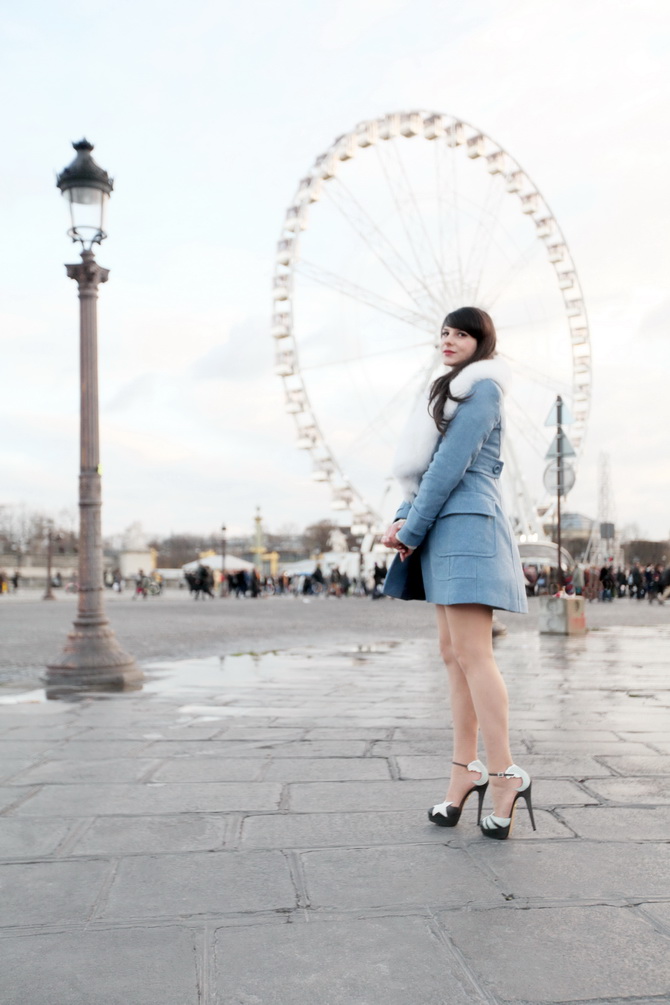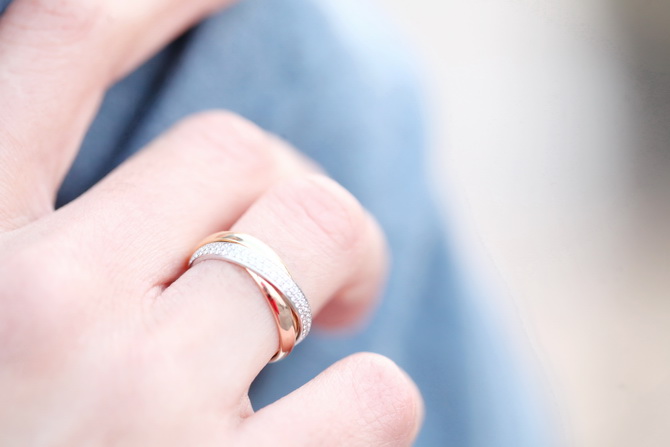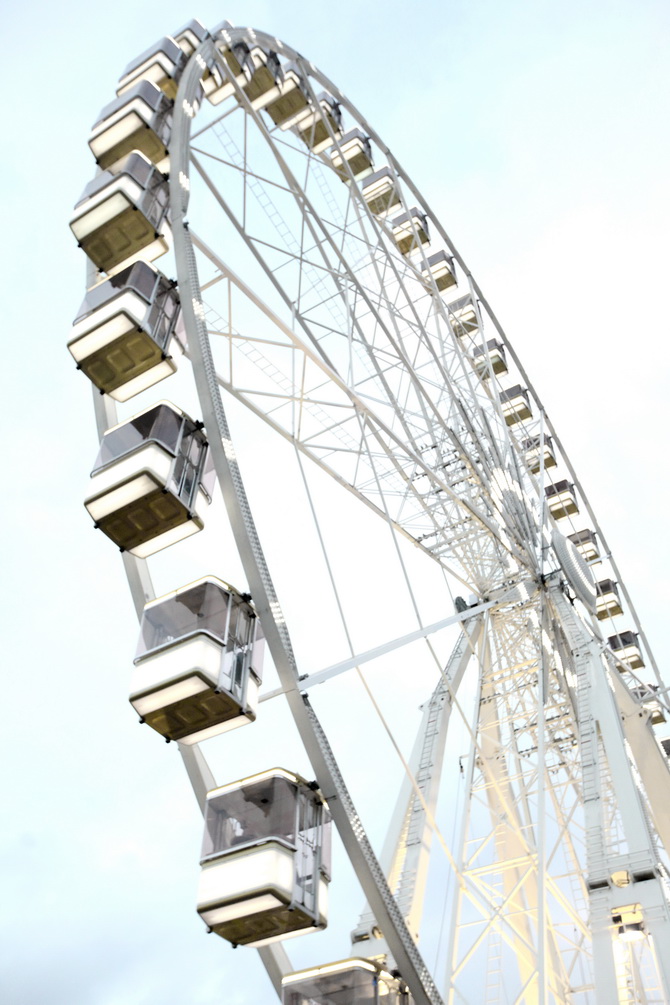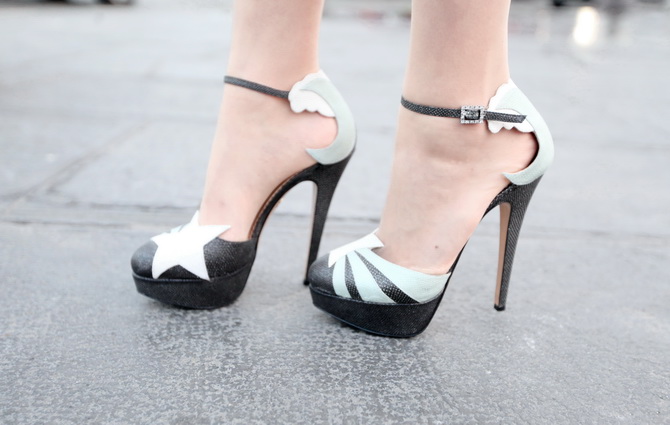 -
Manteau / Coat : Asos
Bague / Ring : Cartier Trinity
Col / Collar : Tara Jarmon
Chaussures / Shoes : Charlotte Olympia
 -
-
Photos réalisées en collaboration avec Cartier
-
-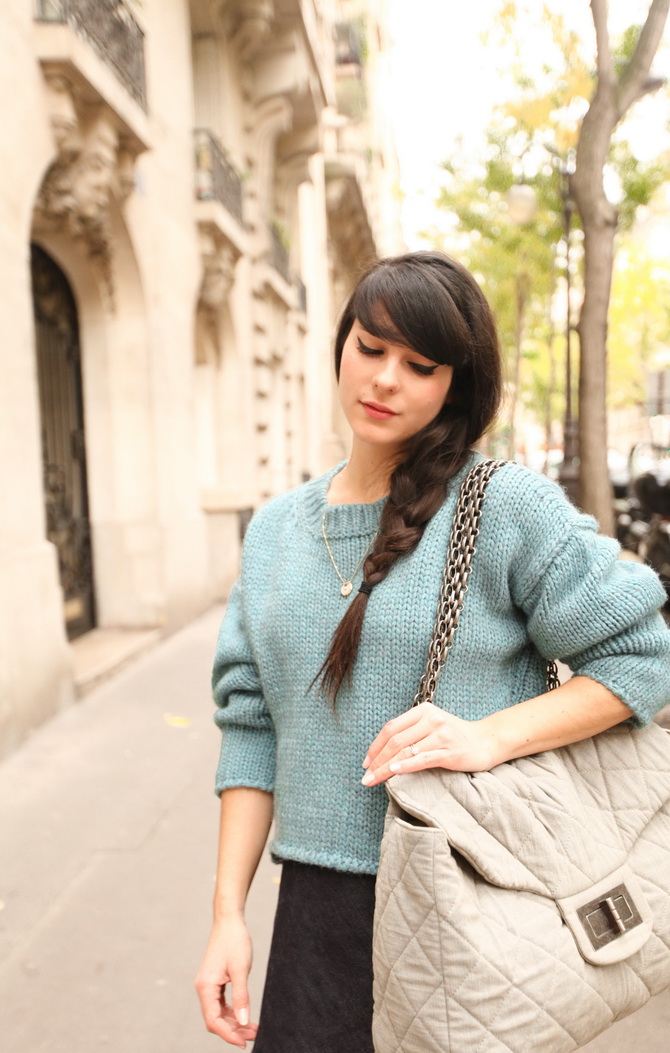 -
-
♫ ♪ Bobby Vinton – Blue on blue
-
-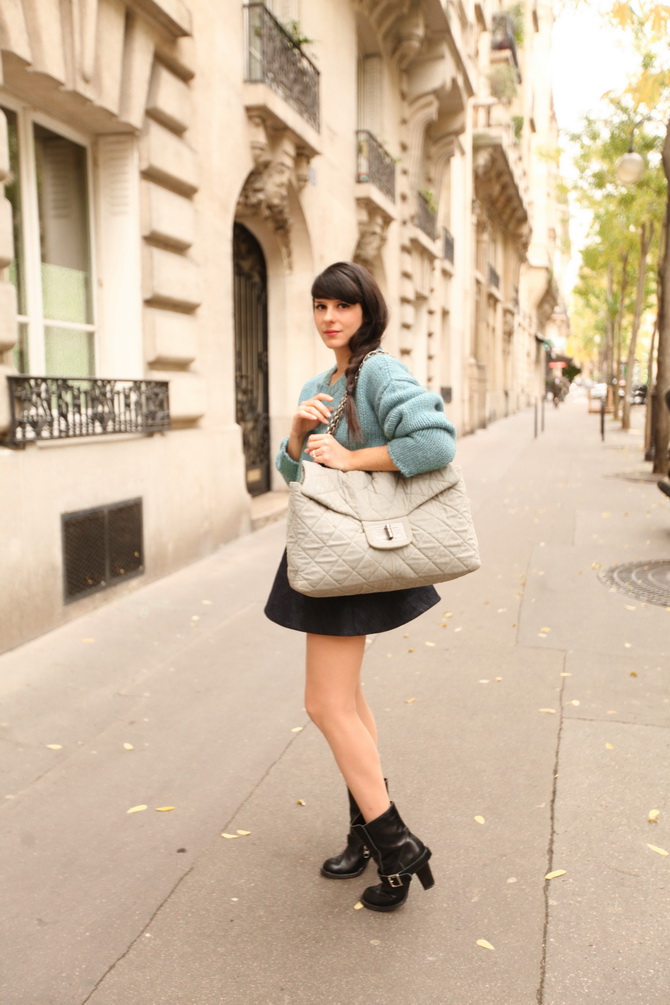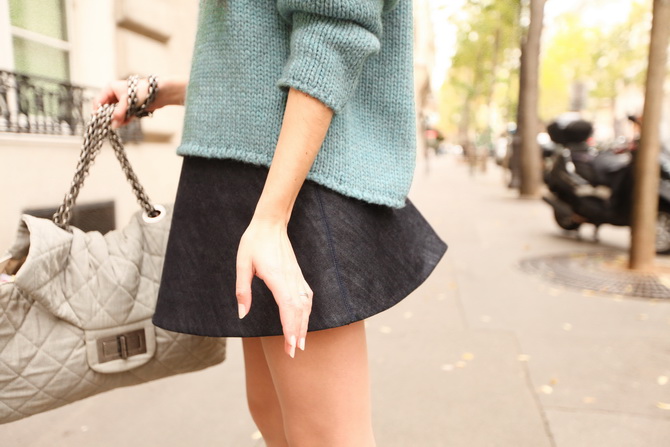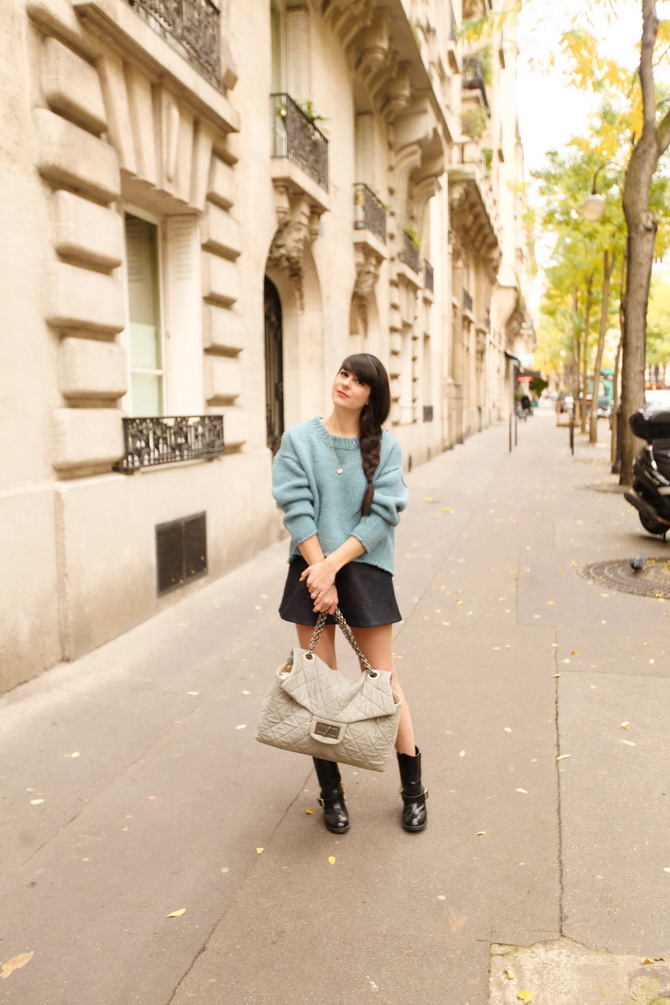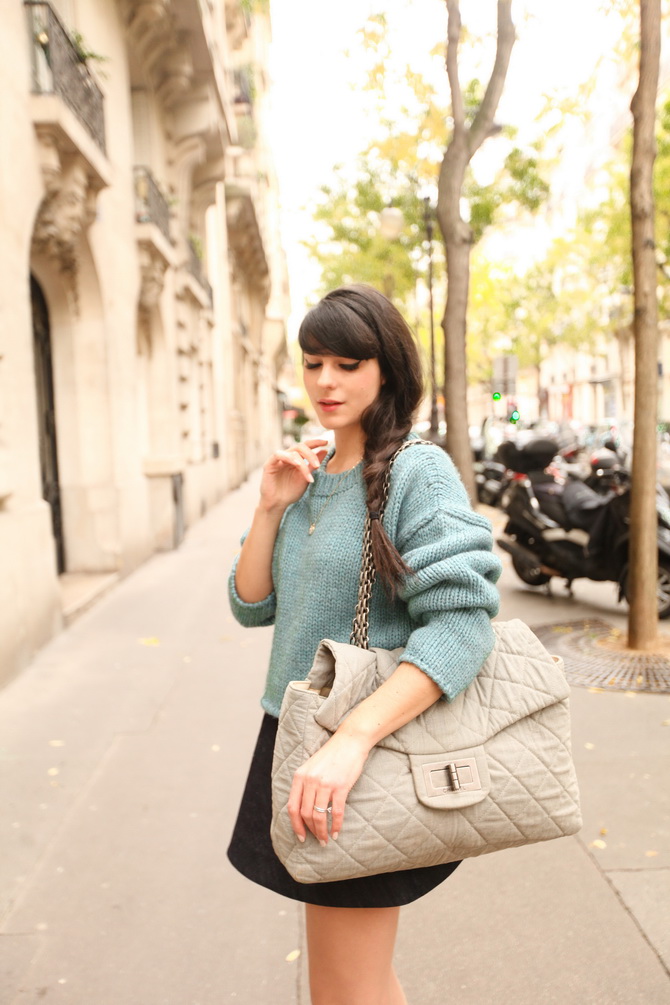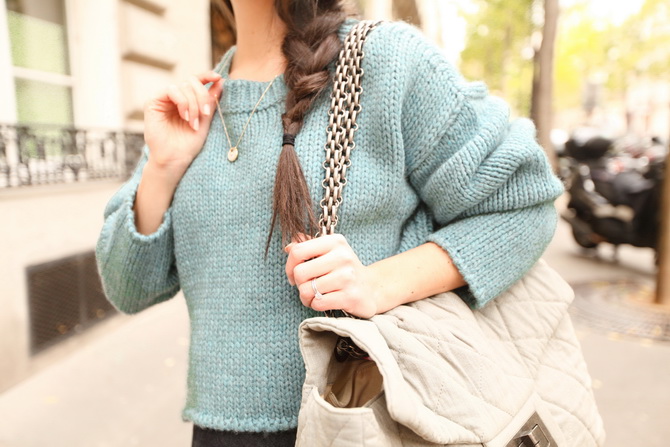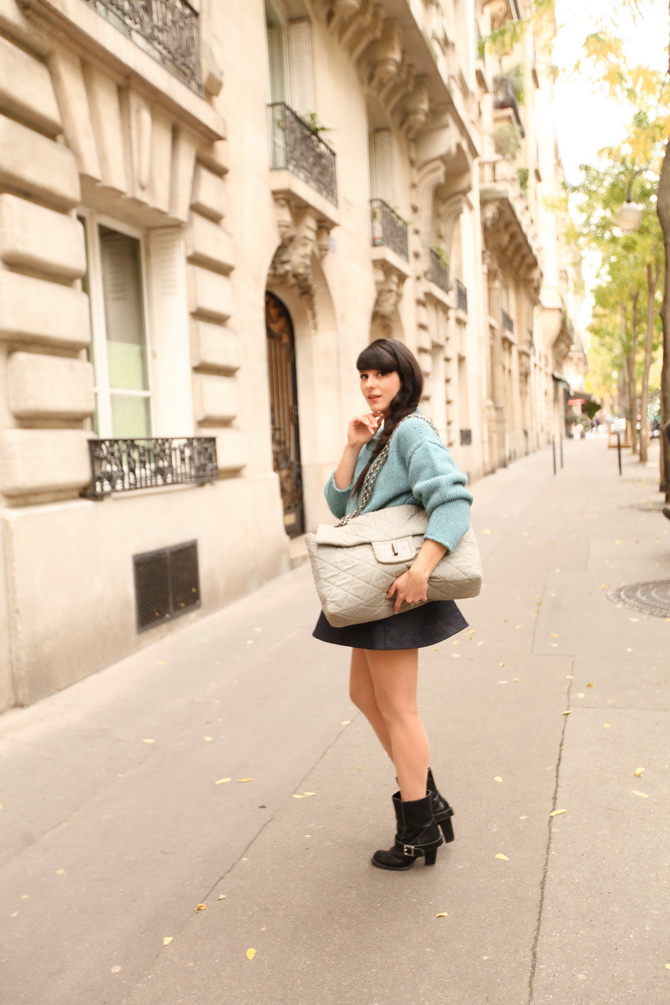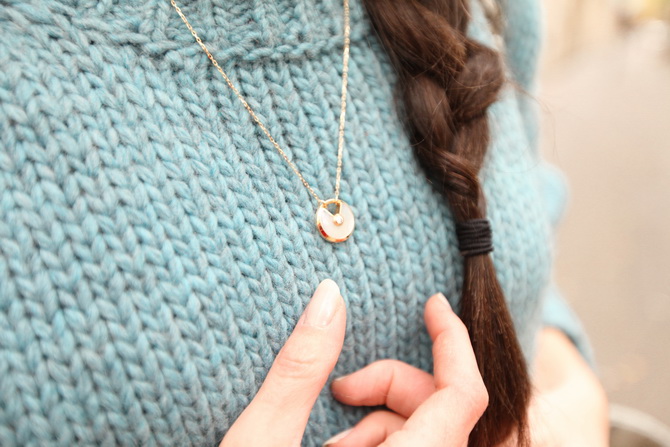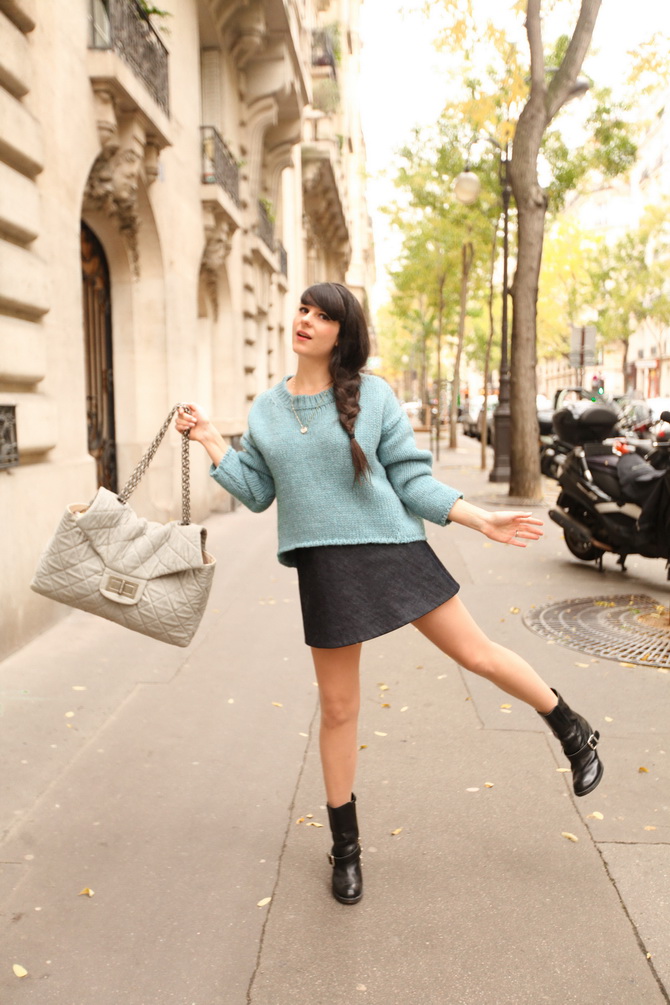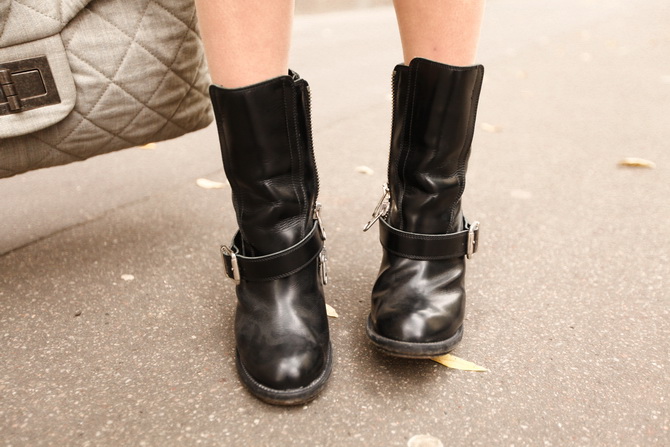 --
Pull / Jumper : Paul & Joe Sister
Jupe / Skirt : Paul & Joe Sister
Sac / Bag : Chanel
Collier / Necklace : Cartier "l'Amulette"
Boots : Chloé
-
-
-
-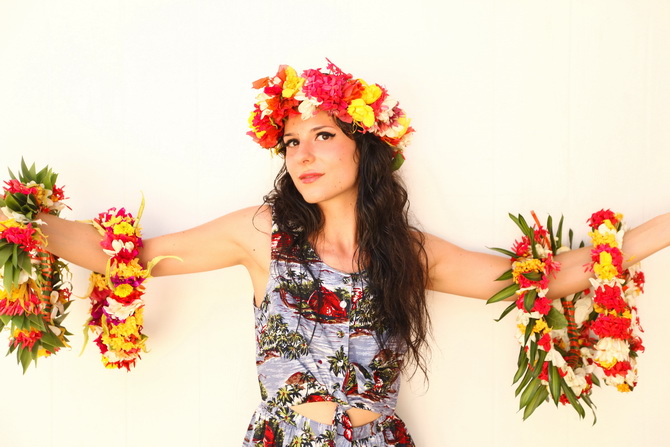 -
-
Lorsqu'on a de la famille à Tahiti et que l'on arrive à l'aéroport, on est généralement accueilli avec de grands sourires … et un collier de fleurs.
Le parfum et la fraîcheur des fleurs de tiare suffisent à effacer les longues heures passées dans l'avion.
( La tradition est la même lorsqu'on repart, mais cette fois-ci avec  un collier de coquillage. )
J'aime particulièrement cette culture de l'accessoire éphémère.
Il faut dire qu'en Polynésie, une fleur qui tombe est instantanément remplacée par une autre tant le climat est chaud !
-
C'est aussi un vrai plaisir pour les yeux.
Porter une fleur à l'oreille est tout à fait classique ( le côté où on la porte signifie si on est célibataire ou pas ), y compris pour les hommes qui portent en général une jeune fleur de tiare à peine éclose.
Par contre, il est beaucoup plus rare de voir des couronnes de fleur. Nous en avons cependant trouvé à Moorea, confectionnées par une petite tribu de grands-mères.
On les a utilisées pour faire des photos de famille sur la plage.
Bien que les hommes Polynésiens portent leurs couronnes avec le plus grand naturel, certains hommes de la famille se sont montrés extrêmement réticent à l'idée d'en porter. On voit tout de suite à quel point l'image de la virilité diffère d'une culture à l'autre ! Cela n'a en tout cas posé aucun problème à mon chéri qui s'est prêté au jeu avec amusement, et j'en étais ravie !
-
Comme cela me brisait le cœur d'imaginer ces couronnes vite flétries, j'en ai choisi quatre que j'ai placées dans le frigo pour pouvoir les immortaliser plus tard et vous les présenter.
Vu de loin, elles peuvent paraître assez similaires, mais peut-être arriverez vous à vite les différencier !
-
-
♫ ♪ Jane Birkin & Serge Gainsbourg – 69 année érotique
-
-
When you arrive at the airport in Tahiti and you have family or friends based there, you are usually welcomed with warm hugs … and a flower necklace.
The perfume and freshness of the tiare flowers are the most powerful things to make these long hours spent in the plane disappear.
( The tradition is the same when you leave, but this time with a shell necklace. )
I really like this culture of the ephemeral accessory. But the climate there is so warm a flower immediately replace one other once fallen on the floor!
-
It's also such a treat for the eyes !
Wearing a flower on your ear is very classic ( the side you place it indicates if you're single or not ), including men who usually wear a young tiare flower that hasn't opened yet.
It is much more rare to see some flower crowns. We have, however, found some in Moorea, handmade by a group of cute grannies.
We used these crowns and additional flower necklaces for some family photos on the beach.
Although Polynesian men wear their crown in the most natural way, some men from the family were extremely reluctant with the idea of wearing them.
It's funny to see how the image of virility differs from one culture to another!
But to my delight my man played the game with amusement, and it suited him so well !
-
As it broke my heart to imagine that all these flower adornments would soon be faded, I picked four of them and placed them in the fridge so I could use them again later and introduce them here.
They might look quite similar from a distance, but you will immediately see the difference if you have a closer look !
-
-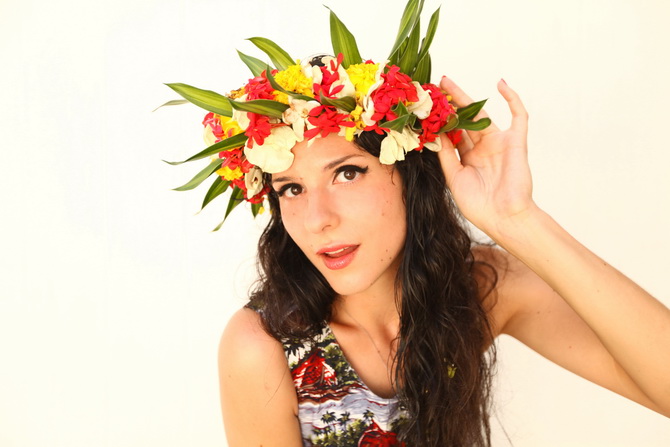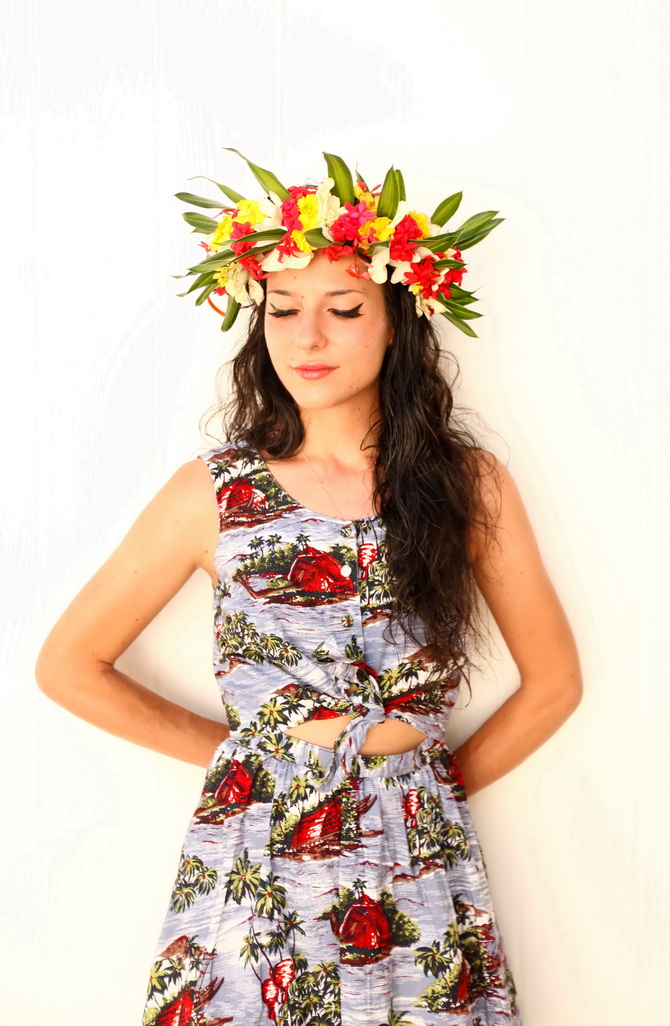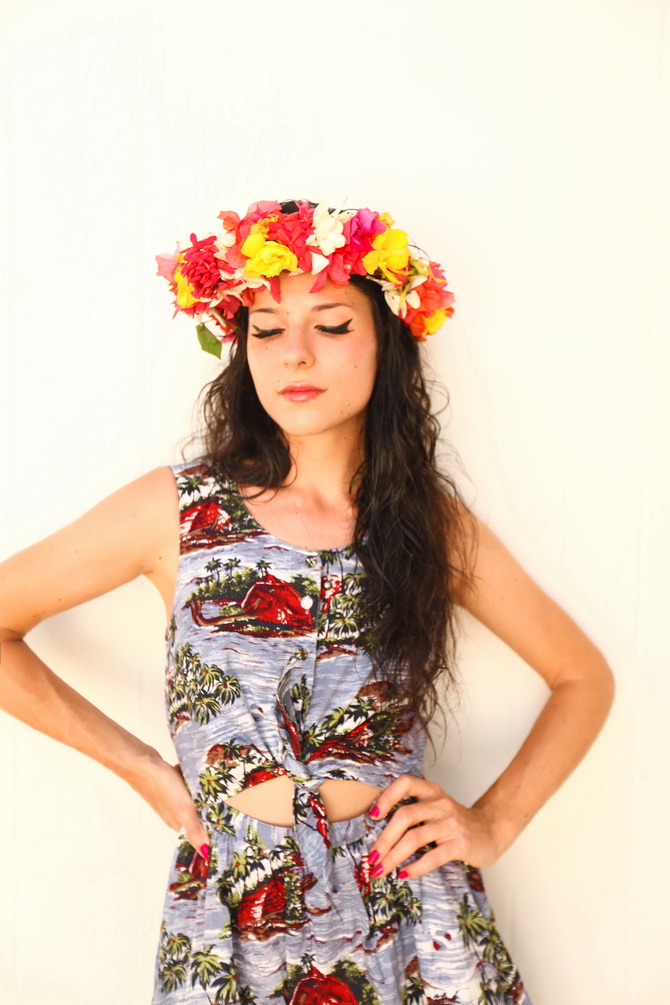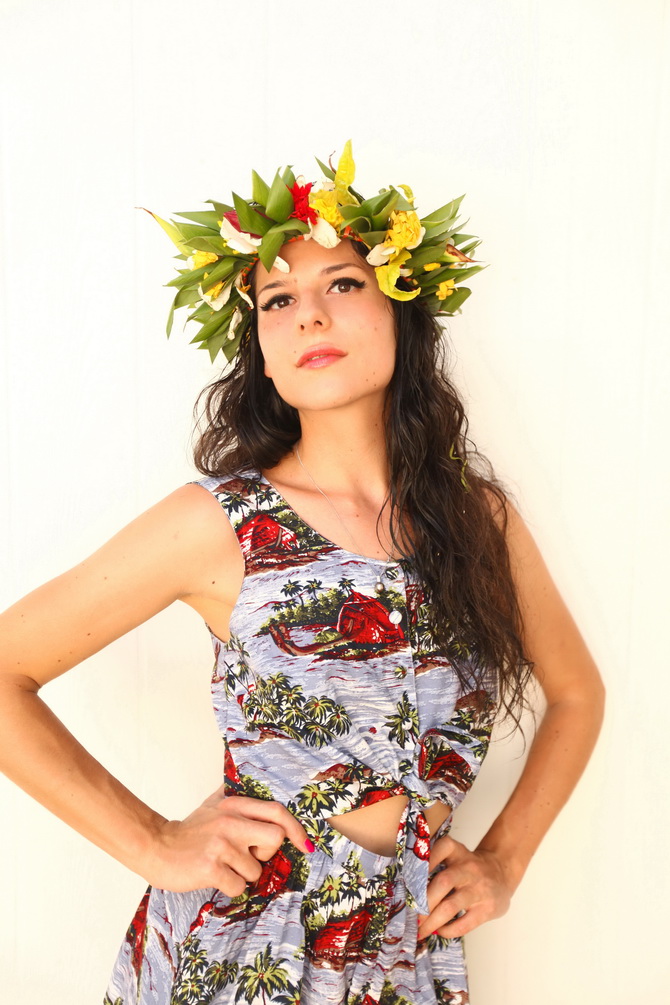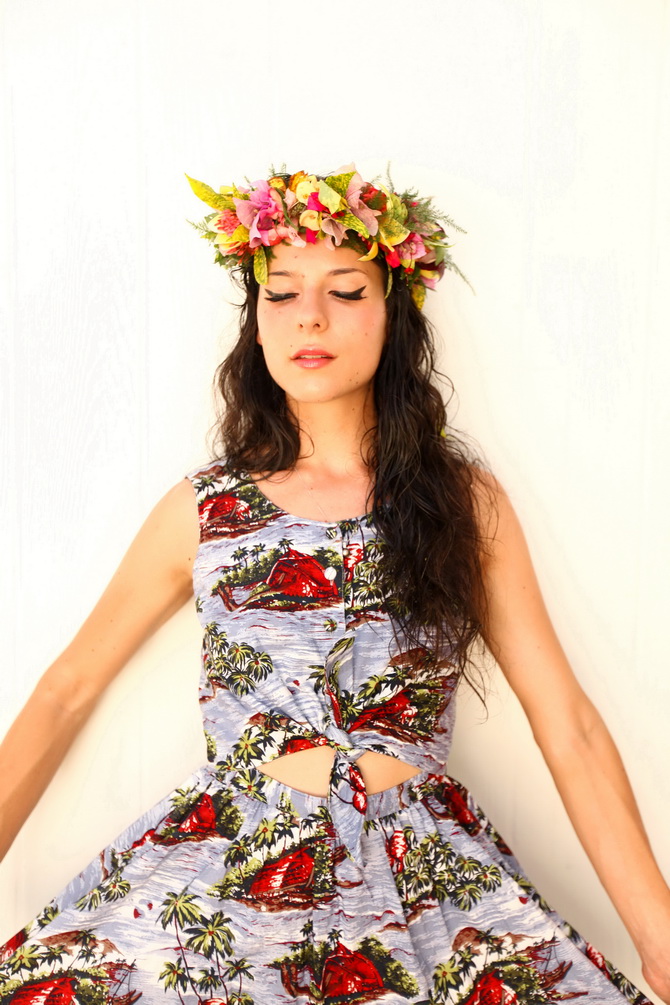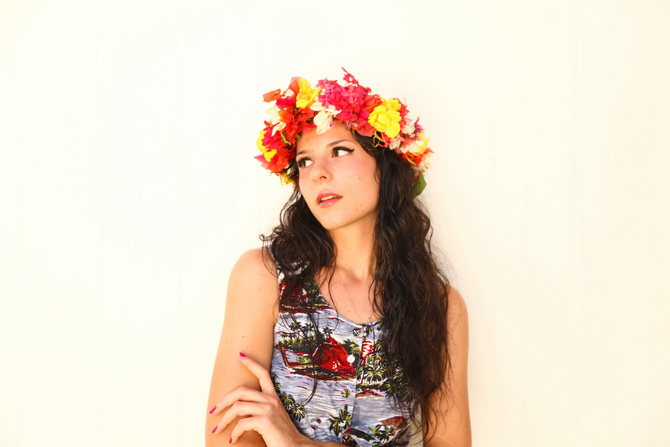 -
Robe / Dress : Topshop
Rouge à lèvres : Dior Addict Lip Glow
Eyeliner : Chanel Ecriture
-
-
-