-
Have you ever seen Harold and Maude?
This 1970s film tells the story of the unlikely friendship between Harold, a young upper class man of 20 who is obsessed with death, and Maude, a 79-year-old anti-conformist who shares Harold's infatuation with graveyards.
I love Maude for her vigour and for her originality. So much so in fact, that Lila and I decided to hold a little photo shoot in her honour.
In order to recreate the mood of the movie, where else would we go but one of the most beautiful cemeteries in Paris: Père Lachaise!
-
Music: Cat Stevens- If you want to sing out ( harold and maude theme )
-
Avez vous vu Harold and Maude ?
Ce film des années 70 raconte l'improbable rencontre entre un jeune homme suicidaire de 20 ans issu de la haute bourgeoisie, aimant particulièrement assister aux enterrements, et Maude, une anticonformiste qui partage son attirance pour les cimetières, et va bientôt fêter ses 80 ans.
Maude m'hypnotise, elle me plaît pour sa vigueur et son originalité, et m'a ainsi donné envie de recréer son personnage lors d'une petite séance photo en compagnie de Lila.
A partir de cette idée, quoi de mieux que le cimetière du père Lachaise, l'un des plus beaux de Paris, pour retranscrire l'ambiance du film ?
-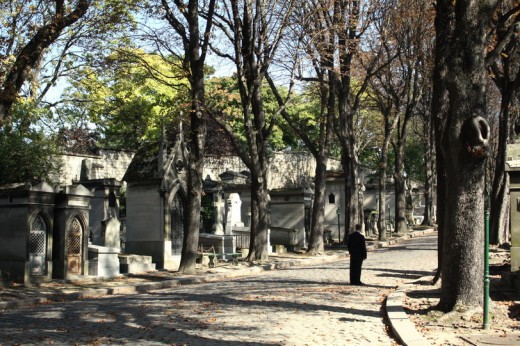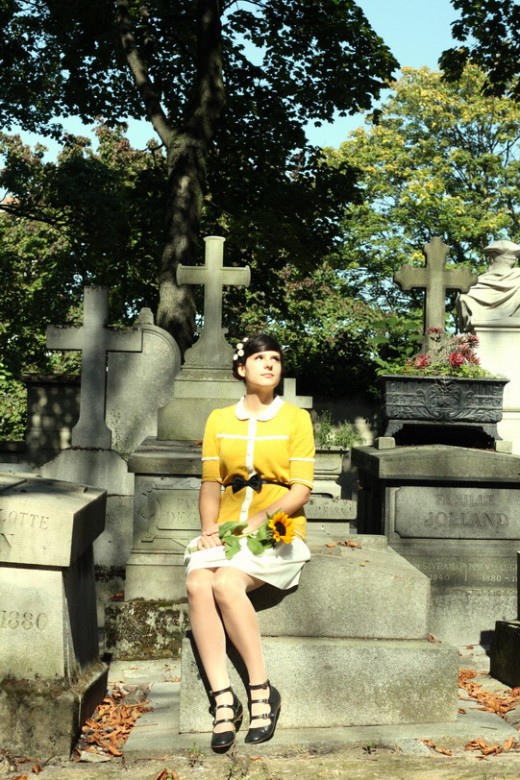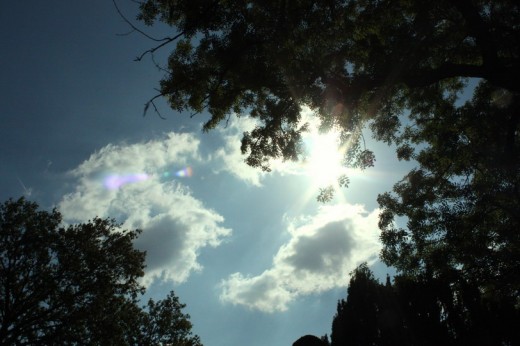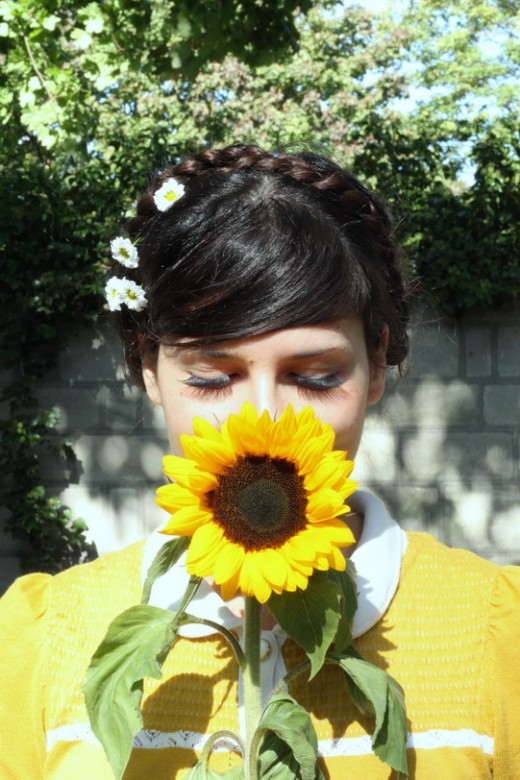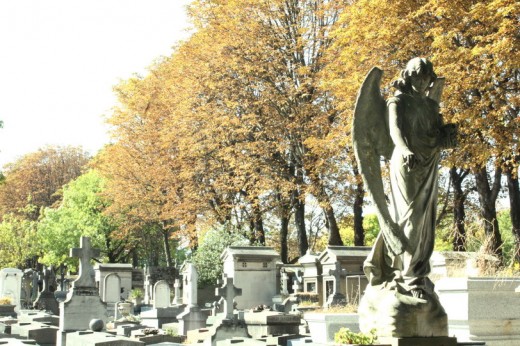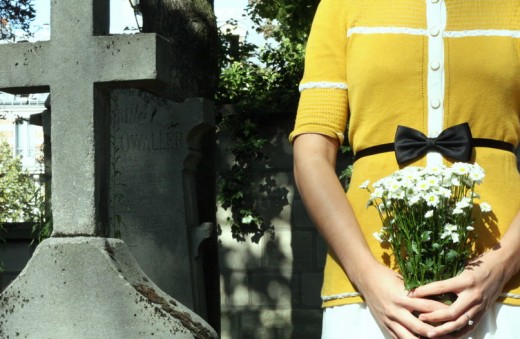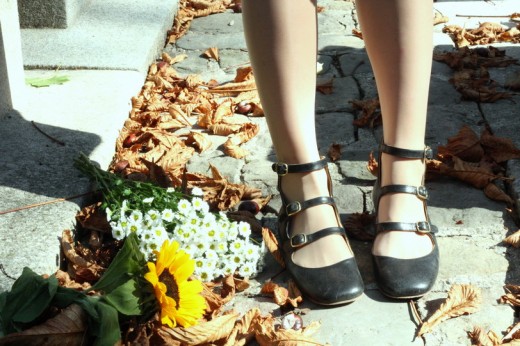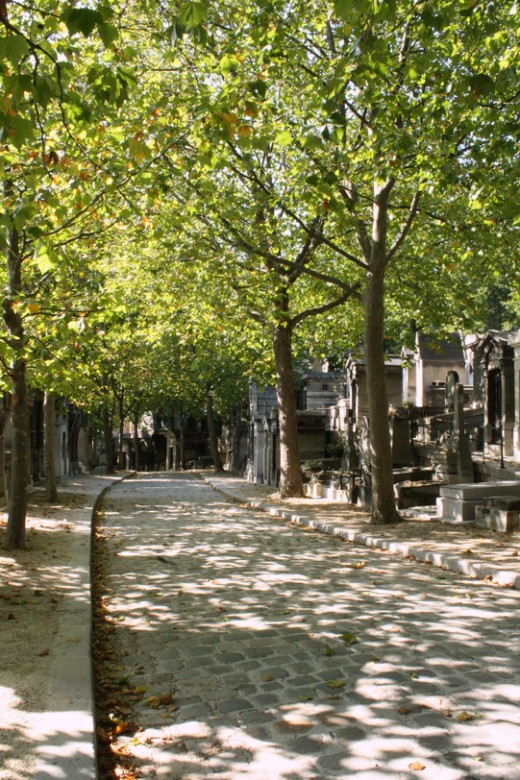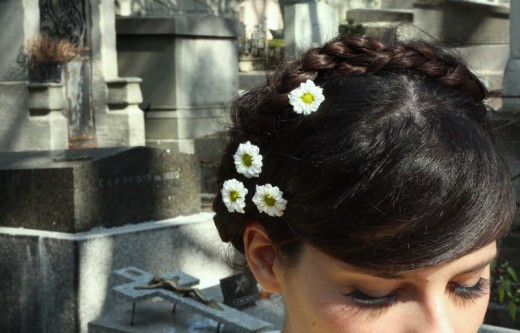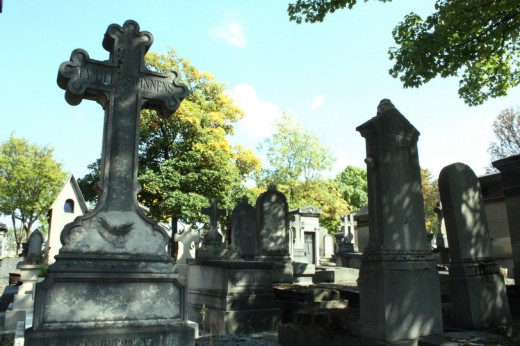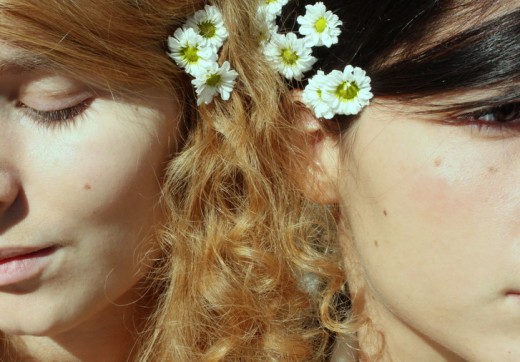 -
gilet et jupe H&M
ceinture noeud vintage
chaussures Chloé
-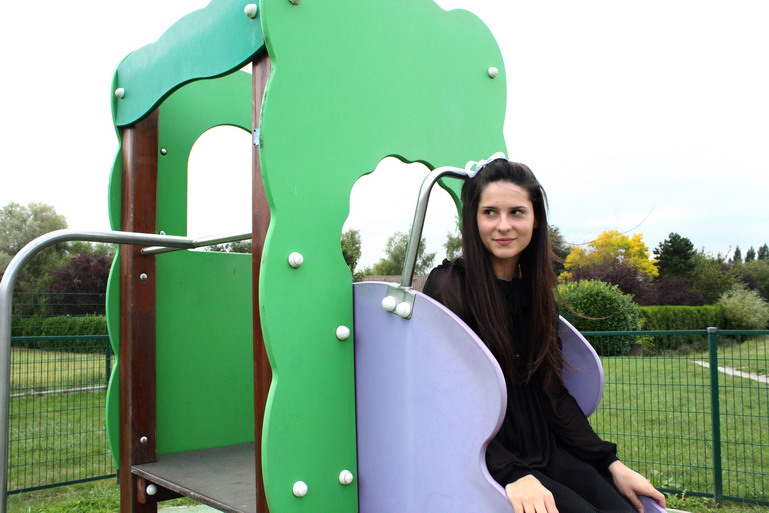 -
I don't think I will ever grow up…
I love bows in my hair, babydoll dresses, swing sets and toboggans.
The only thing grown up about this outfit are my high-heeled shoes, which are not unlike the ones I used to sneak out of my mother's closet when I played dress-up as a little girl!
-

Music: Patience & Prudence: A smile and a ribbon
-
Je ne grandirai sans doute jamais …
J'aime les nœuds dans les cheveux, les robes de petite fille sages, les balançoires et les toboggans.
Seule note adulte dans ce look de grande enfant: des chaussures à hauts talons, les même que je piquai en cachette à ma maman !
-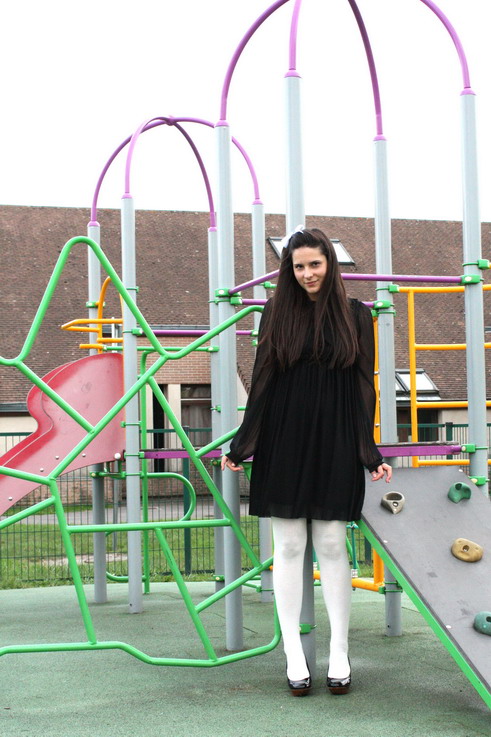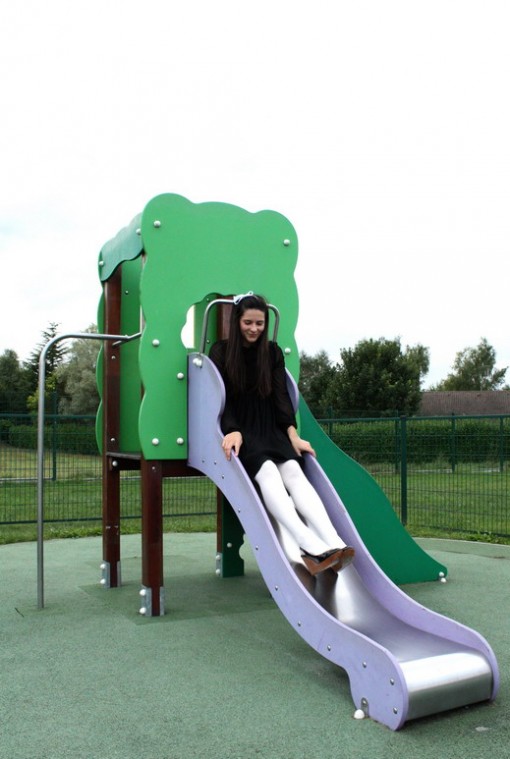 -
robe H&M
chaussures Chloé
Ruban dans les cheveux: Mokuba
-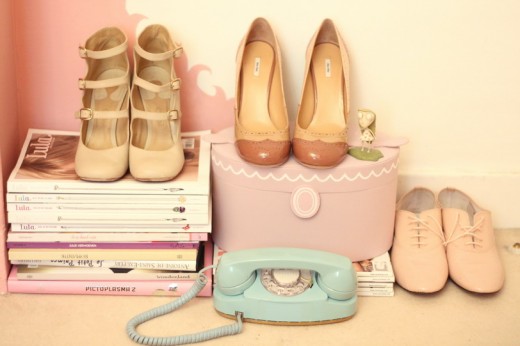 -
Fall may have arrived, but that doesn't mean we can't stop wearing our pastel colours!
In order to start this season off on the right foot, here are a few of my current favourites:
Soft tints, long hand knit scarves, white stockings worn with pink shoes or Bordeaux boots, warm sweaters worn with big broaches, porcelain fawns, and sweet fruit flavoured teas!
-
Music: Claudine Longet – Love is blue
-
Ce n'est pas parce que l'automne se fait sentir qu'il faudrait mettre robes pastel et couleurs poudrées de coté !
pour commencer la saison en beauté, voici quelques échantillons de mes envies:
des teintes douces, des écharpes bien longues tricotées maison, des collants blancs associés à des chaussures roses ou bordeaux, des pulls qui tiennent bien chauds accessoirisés avec de grosses broches, des faons en porcelaine, et pour finir, du thé au fruit bien sucré !
-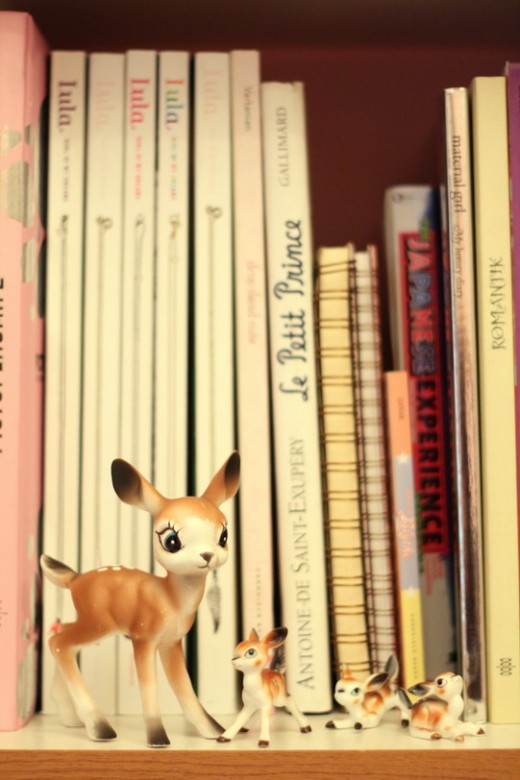 Faons dénichés sur E-bay, fawn found on E-bay
-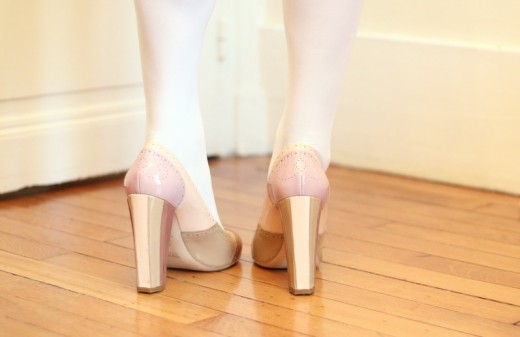 Chaussures Miu Miu ( je pourrais les manger ! ), Miu Miu pumps (I could eat them !)
-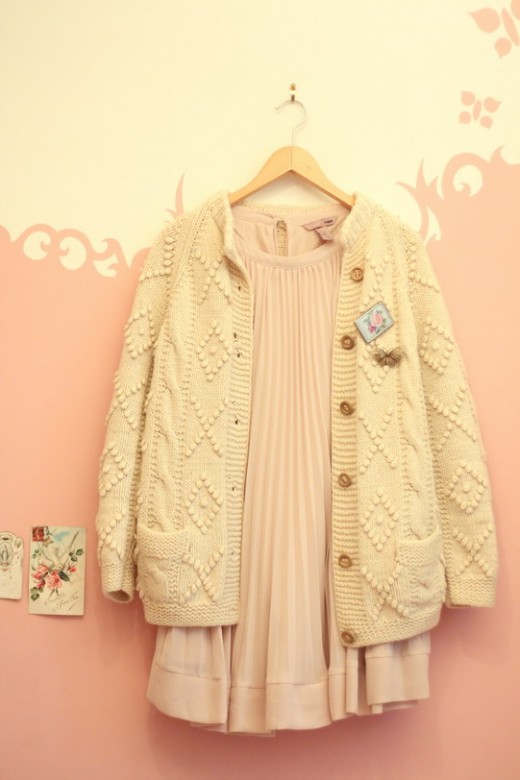 Pull et broches vintage, robe H&M, Vintage jumper and brooch, H&M dress
-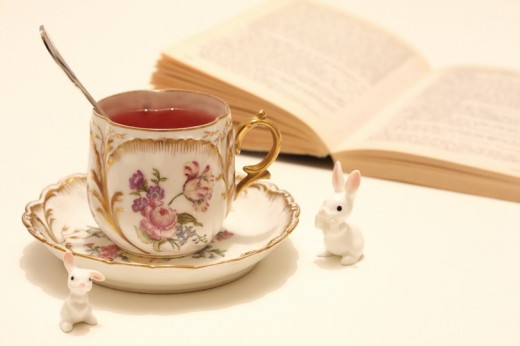 -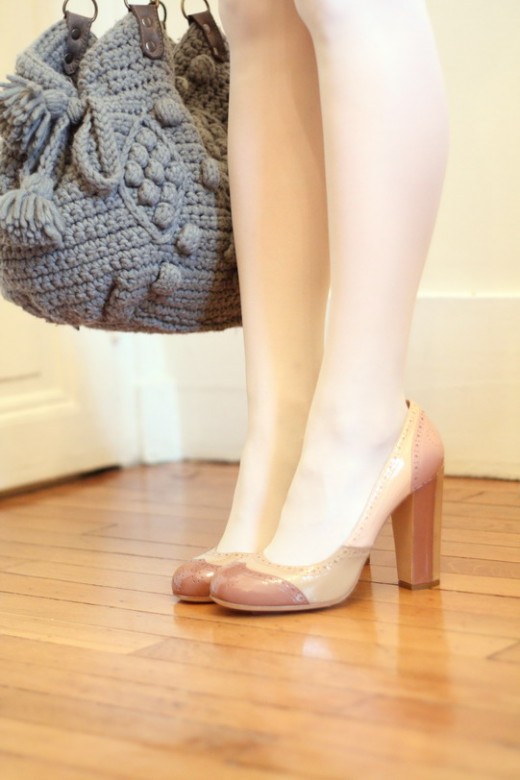 Sac tricoté Gérard Darel, chaussures Miu Miu, Gerard Darel knitted bag, Miu Miu pumps
-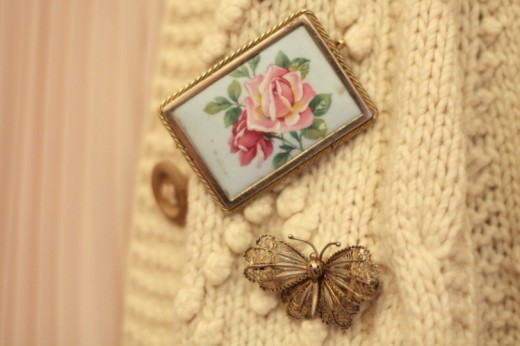 Broches vintage, Vintage brooch
-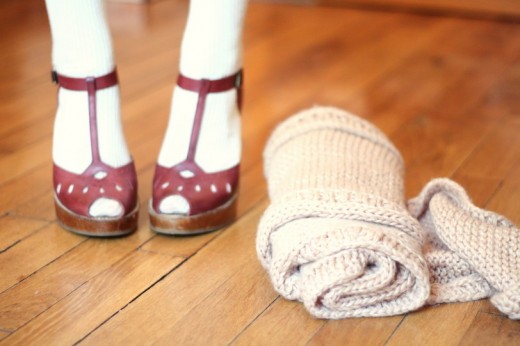 Compensées Topshop, écharpe H&M, Topshop wedges, H&M scarf
-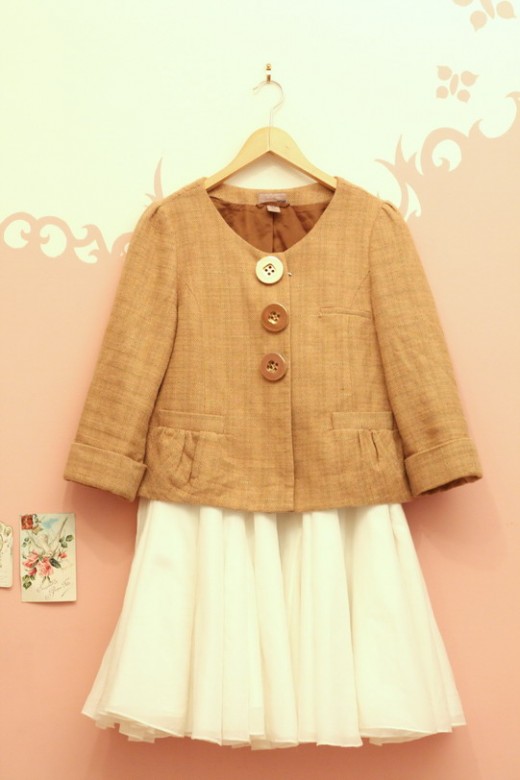 Veste H&M ( bouton customisés ), jupe Zara, H&M jacket, Zara skirt
-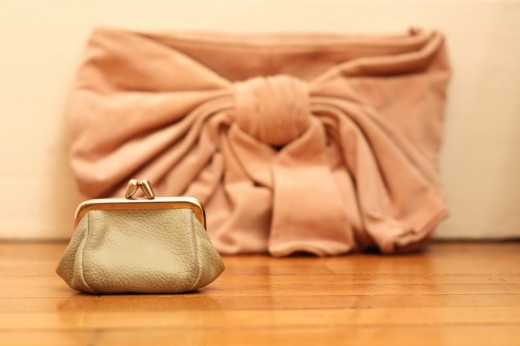 Porte monnaie Portobello market, pochette nœud Topshop, Topshop purse, portobello Market wallet