Si, si!
Amy Ross fait de très jolies illustrations, des branches et végétaux qui se métamorphosent en têtes d'oiseau, de mouton ou de lapin. Je n'ai qu'une seule envie: AVOIR  UN IMPRIME SUR UNE ROOOBEUUU!!!  En plus ca me fait penser à bambi, c'est y pas meûûûûgnon?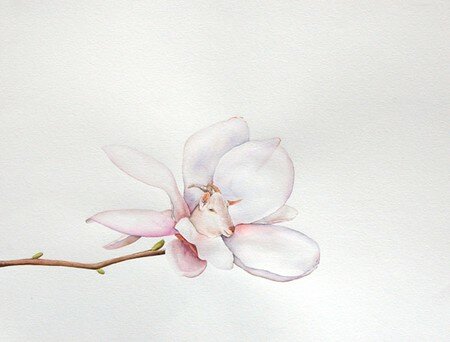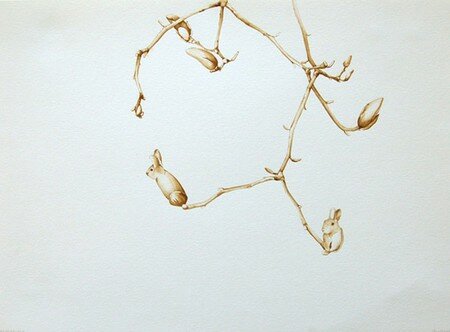 Découverte grâce à Shinysquirrel                                           amyross.com
Bon, on reprend: Su Backwell, découpe dans des livre et recréé un univers poétique et délicat
   Style bubble a ecrit un article sur cette artiste, mais marieaunet l'avait découverte et me l'avait fait découvrir  bien avant, elle est forte cette marieaunet!!    (je peux plus me passer de son blog, serieux!)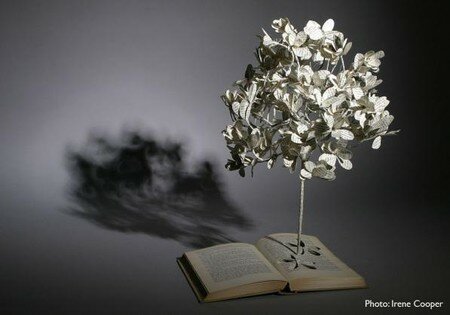 Hé bien oui tout ça, ce n'est pas de la mode, mais c'est pas mal de changer un peu parfois, non? Allez, promis, prochain post, ce sera d'la moooooode.

But…Ho my god, comment que je l'ai même pas vu venir! Alors mesdemoiselle the new tendance a appliquer dès maintenant: THE CHAUSETTE D'ECOLIERE !
Mais oui, je ne rigole pas il est bien là the truc en laine qui gratte et qui descent au moindre mouvement, et qui a le charmant avantage de nous faire des mollet de princesse boudiné. Parce que oui je le dis, c'est une mode trop INJUSTE, vu que bien entendu mis a part les plus hardies et décomplexées, ce truc et plutot réservé aux jambes sveltes et fine, et de qui plus est: interminables.
Allez, preuve en image que la chose est bien présente déja: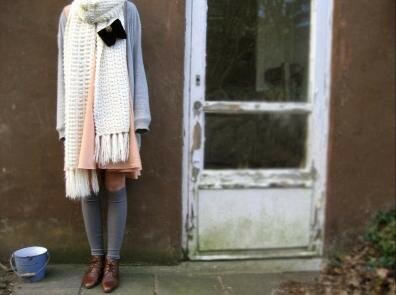 3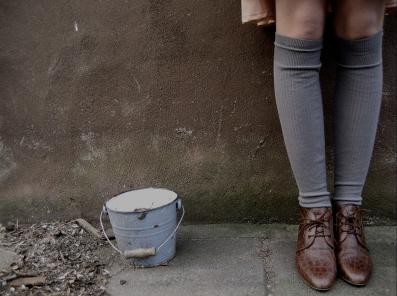 8
Et parce que ici, on ne fait pas de favoritisme, les hommes y ont le droit aussi: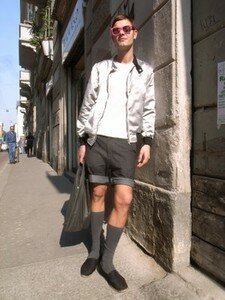 13
1, 4, 5, 7, 10, 11, 12, 13 : Face Hunter
2, 3, 6, 8, 9 : moderniteter
Je n'ai pas que la mode comme passion, et oui madâââme, j'adore aussi les bouquins. Alors là vous vous dites soit chouette (pour les intellectuelles) soit zut (pour les superficielles) heuuu quoi que non, je ne dirais rien vu que je sais que vous très chères lectrices êtes toutes intelligentes, belles et raffinés, et que je n'ai donc pas de raison de mettre les gens dans deux catégories si stupides. Enfin bref, vouiii les livres j'adore ca. Cela dis j'ai tout de même peur de vous endormir en vous parlant de mes maupassant, hugo, et pagnol favoris. Donc je vais plutot orienter cet article sur des ouvrages de graphisme, de photographie, de mode (bien sur) et d'illustrations.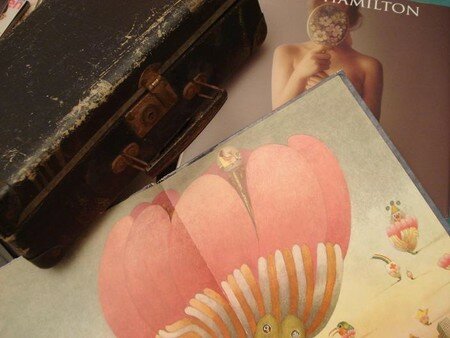 1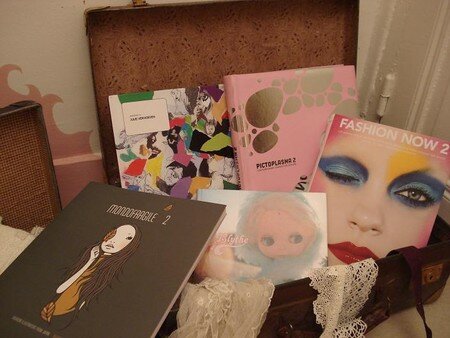 4
Toujours de haut en bas, de gauche à droite:
1) "David Hamilton" editions de la martinière, livre d'enfance "conte numéro 2″ par Eugène ionesco illustrateur Etienne Delessert edition jean pierre Delarge.
2) "My freedamn!4″ par Rin Tanaka edition cycleman, "Fashion-collections du kyoto costume institute" edition Taschen, "Gil Elvgren all his glamorous american pin ups" edition Taschen,"Romantik" edition die gestalten, "freshfruit" edition Phaidon, "drop dead cute" edition Vartanian.
3) "the japanese inevitable experience" edition Hatje Cantz.
4) "Julie Verhoeven" edition gasbook13, "pictoplasma" edition die gestalten, "Fashion now 2″ edition Taschen, "mondofrafile" edition delicatessen, "blythe" edition garan.
5) "blythe" edition garan
6) "cinderella par Junka Mizuno" edition IMHO, "Anna Gaskell" edition nancy spector, "Hippies par barry miles" edition octopus, "echantillon-100 créateurs de mode-010 spécialistes" edition Phaidon