-
♫ ♪ Karen Elson – The Season of the witch

-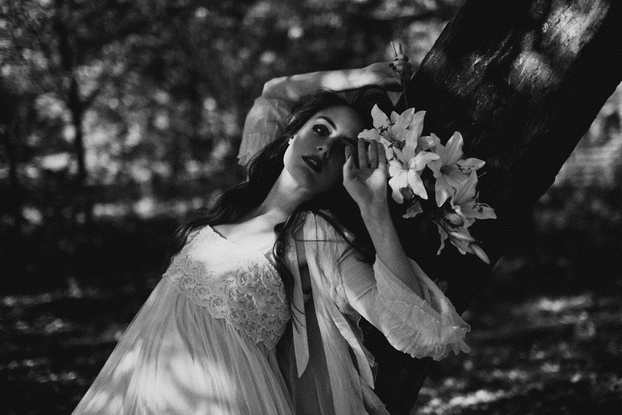 -
Photos de Pauline Darley. Louise jouait le rôle d'une jeune fille défunte, et moi celui d'une sorcière.
Vous pourrez trouvez la séance d'Halloween de 2010 ici, et celles de 2009 ici et ici !
Mais ce n'est pas fini, il y aura plus de photos demain !
Louise: Déshabillé vintage, boots Vanessa Bruno, bandeau Tand3m.
Alix: Tshirt @Asos, Jupe Free People, châle vintage, bottines vintage et corset emprunté à Louise

-
Photos by Pauline Darley.  Louise was frightening in her role of a corpse, and I was a witch.
You can find the 2010 Halloween photoshoot here, and the ones from 2009 here and here !
But wait, it's not over yet. More pictures coming tommorow !
Louise: vintage gown, Vanessa Bruno boots, Tand3m headband.
Alix: @Asos cuff Tshirt, Free People lace skirt, vintage lace shawl, Louise's corset and vintageboots.

-
Halloween est proche à présent, et voici une nouvelle série d'image pour vous effrayer une nouvelle fois!
Pour ceux qui iront faire la fête, j'espère que vous avez trouvé de chouettes costumes !

-

♫ ♪ Bauhaus – Bela Lugosi's dead

-
Be afraid, be very afraid … Halloween is close now !
Hoping you guys will have fun if you are celebrating. Have you found some nice costumes ?

-

-
Halloween inspiration I right here.
-
J'aime probablement autant  ce qui est sombre et terrifiant que ce qui est mignon et romantique.
Mais ca ne se voit pas tellement …
Parce que c'est bientôt Halloween, voici un moodboard d'inspiration, histoire de me rattrapper !
( Cliquez sur les images pour avoir les sources. )
-
-
I probably love dark and spooky things as much as cute and romantics things.
But it doesn't really shows.
Because it's Halloween soon, here is an inspiration post to make it up.
( Click images for sources. )
-

-