Qui aurait cru
que dans un bassin d'eau claire à l'affût
se cache au travers des reflets un joli petit poisson
aux écailles brillantes se dandinant de tout son long
moqueur de ma canne à pêche de branche et de fil constitué
il mit pourtant peu de temps à se faire attraper
et le pauvre petit être dont il est question
à mon cou fini ses jours bien grognon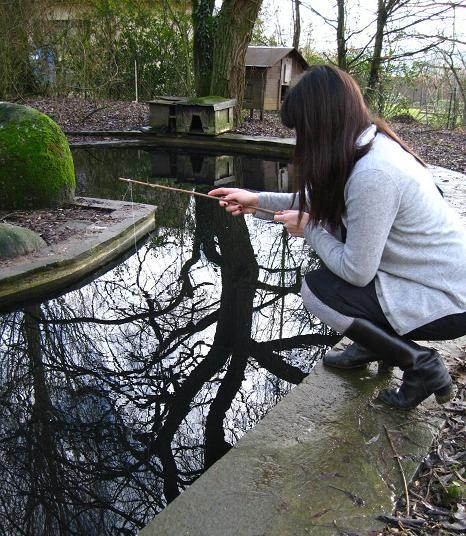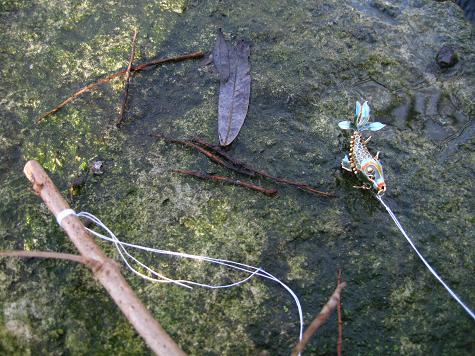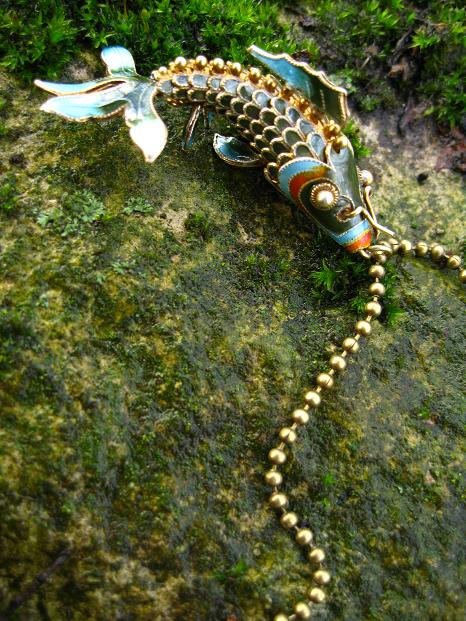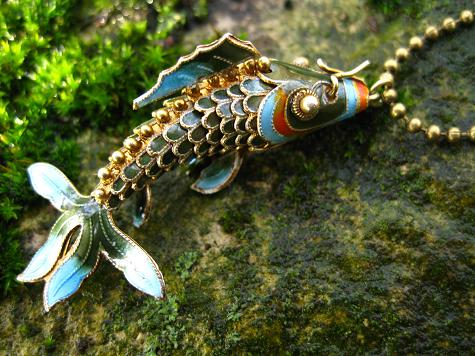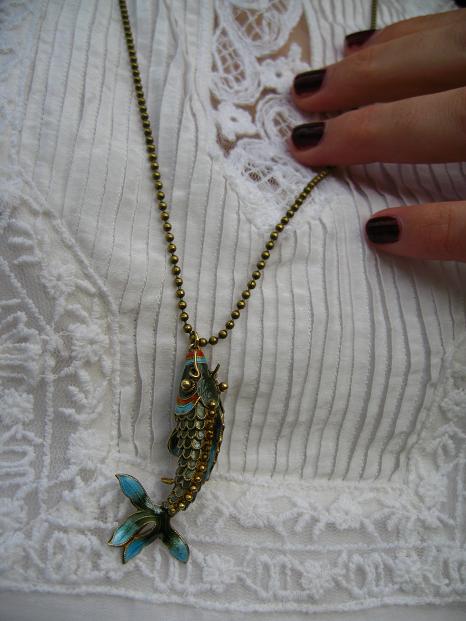 pendentif poisson articulé déniché aux puces de vanves
J'aime beaucoup faire du patin à glace.
Enfin…j'aime beaucoup quand je ne me casse pas la figure.
J'ai donc été tout naturellement attiré par un collier fraîchement sorti de l'imagination d'Erika.
Une paire de petit patins à glace qui se balancent autour de mon cou, sont mignons et originals à la fois, et me donnent l'allure d'une patineuse tout droit sortie d'une carte postale.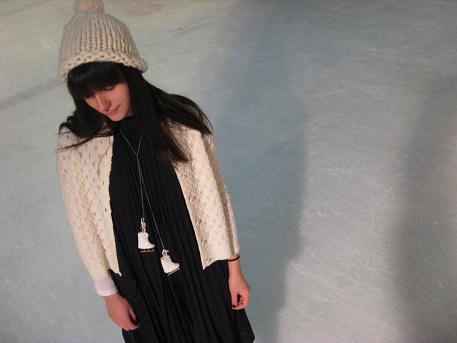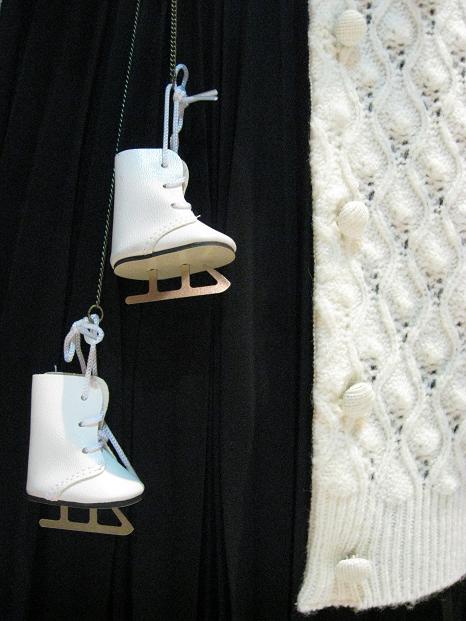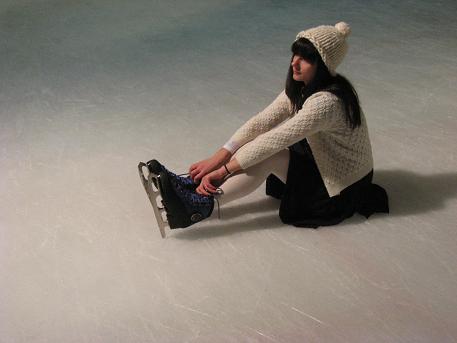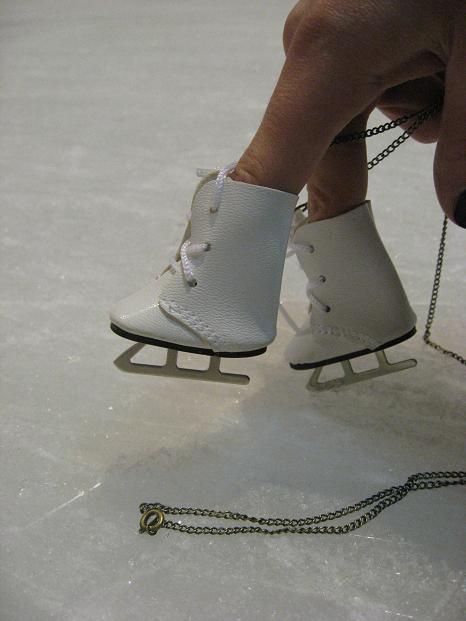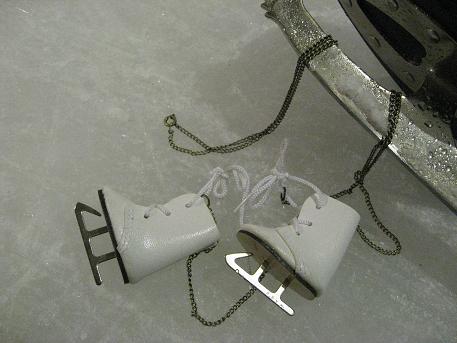 collier petits patins à glace The french factory
Si je ne poste pas d'ici noël, je vous souhaite à tous de très joyeuses fêtes.
Couvrez vous bien, et ne faites pas comme moi qui me gèle les fesses sur de la glace !
I'll be back soon, until then, I wish a very happy christmas to you all !
Inutile d'en rajouter, Lila a déja tout dit, on a fait notre shopping ensembles, on a craqué sur la même chose, et pouf, on a fait des post jumeaux, chacune de son côté, sans savoir rien…ce qui confirme que nous sommes toutes deux connectés par je ne sais quelle phénomène surnaturel…
J'ai donc une fois de plus craqué pour un joli sautoir, une poire délicate absolument ravissante, facile à porter, un fruit défendu auquel je n'ai tout de même pas résisté !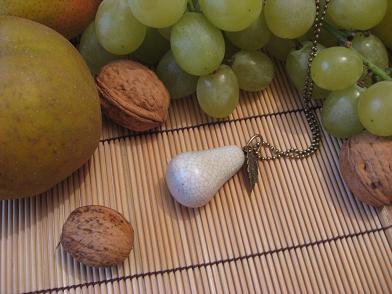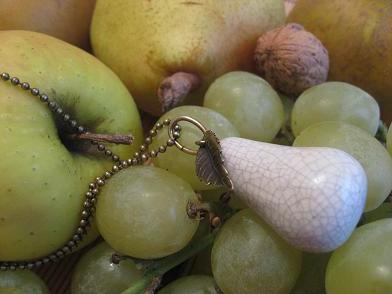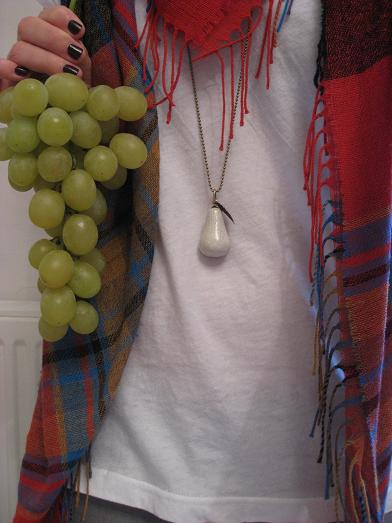 pendentif Isabel Marant