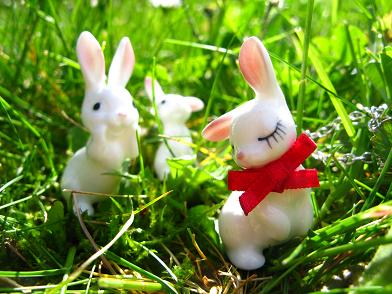 -
Perdu dans la verdure, un petit lapin coquettement habillé d'un nœud rouge battait des cils pour m'attendrir, sans doute dans l'intention de se faire adopter.
Il a délaissé ses petit camarades aux longues oreilles pour venir me tenir compagnie.
Ce bijou est tellement charmant que je ne peux déjà plus m'en séparer; il donne un brin de fantaisie à toutes mes tenues, que ce soit avec un simple tee shirt ou une robe imprimée liberty.
C'est un peu le lapin miniature d'Alice, prêt à nous emmener dans de merveilleuses aventures, lorsque l'on s'abandonne à la rêverie, allongé dans un champ au milieu des marguerites.
-
Music: Alice au pays des merveilles- un matin de mai fleuri
-
One fine day, a tiny rabbit wearing the cutest red bow batted his eyelashes at me. Lost in the grass, he was trying to get my attention in hopes of being adopted, no doubt.
And that is how it came to be that he left his floppy-eared friends to keep me company.
This little charm is so delightful that I've taken to wearing it wherever I go. It breathes fantasy into all of my outfits, from the plainest of t-shirts to a Liberty print dress.
Bearing a certain resemblance to Alice's white rabbit friend, this bunny will always be just a late date away from whisking us up and away to lands of wonder, especially when we've been daydreaming or lounging around a daisy filled field.
-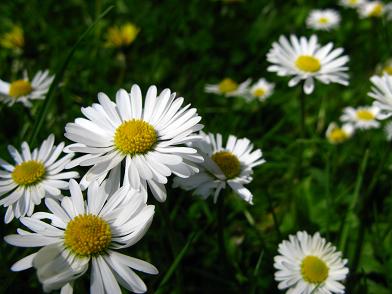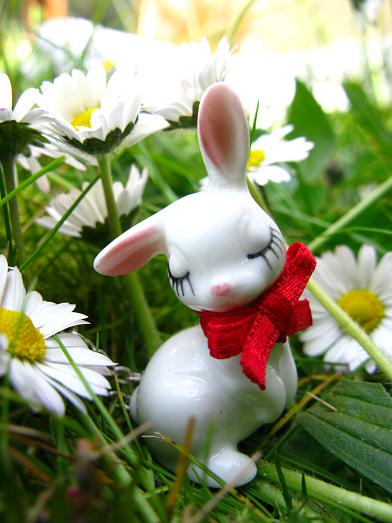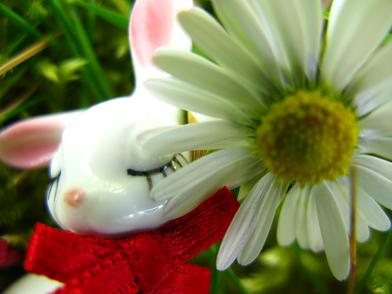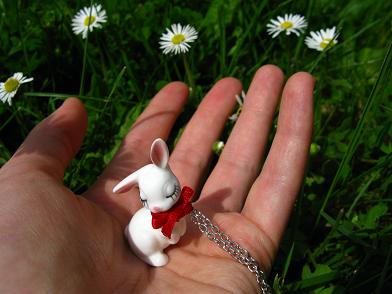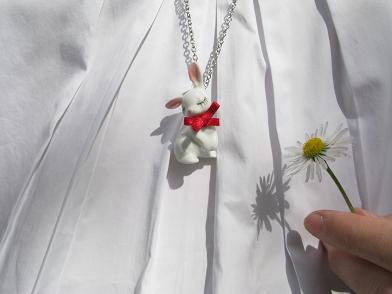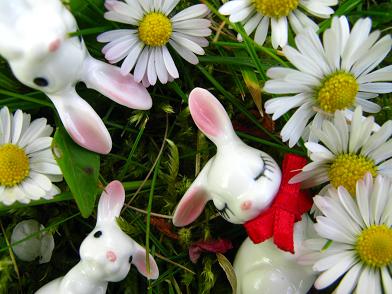 -
pendentif lapin the french factory
the french factory rabbit necklace
-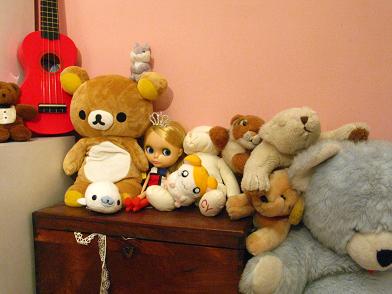 Lorsque je suis absente de chez moi, je suis persuadé que les objets qui s'y trouvent prennent vie.
Je retrouve parfois un collier ou un chaussure qui ont été déplacé.
Et si les peluches et poupées de ma chambre s'avéraient aussi coquettes que moi, et faisaient la fête quand je ne suis pas là ?
***
I am convinced that my belongings come alive when I'm away.
Sometimes I come home to find a misplaced necklace or shoe.
What if all of my plushies and dolls were as coquettish as me, and had parties when I was away?
Music: Wishbone – Architecture in Helsinki
Gérard le nounours met son public en transe avec son Ukulélé et ses lunettes cœur ramenés du Japon. Gerry the teddy wins over his audience with a ukulele and heart-shaped Japanese shades.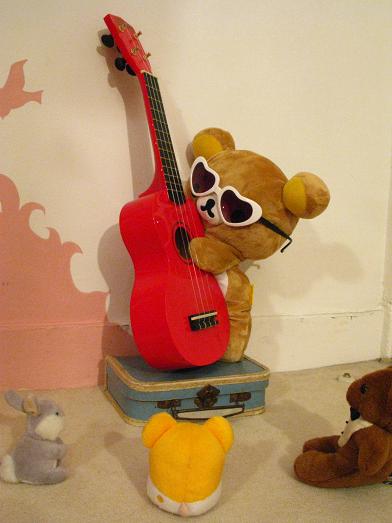 Blythe porte une couronne Claire's. Blythe in her Claire's tiara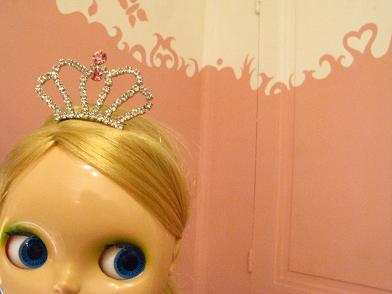 Lapinou m'a piqué ma bague acheté à Tokyo, et ne veux plus la lâcher. Bunnybear stole my Tokyo ring, and won't give it back.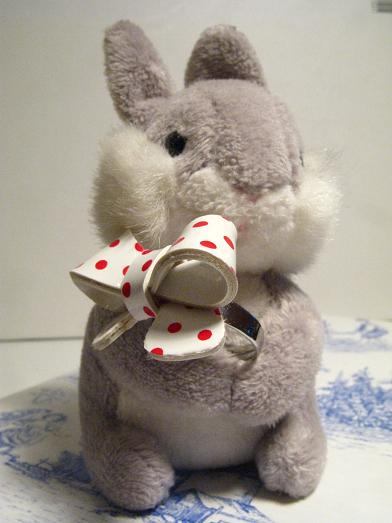 Ce chemisier h&m va encore mieux à nounours qu'a moi ! This H&M top looks even better on Teddy than it does on me!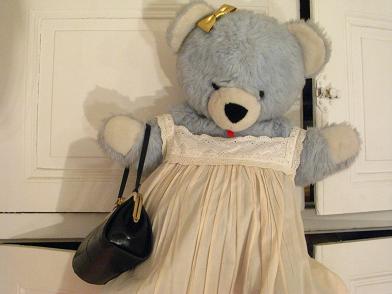 les trois inséparables ne quittent plus leurs accessoires préférés: une montre vintage, une broche vintage, et un collier cassette the french factory.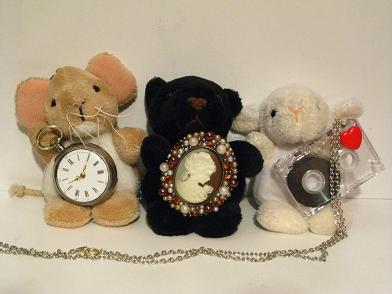 Rien de mieux qu'un appareil photo the french factory pour immortaliser tout ça ! There's nothing like than a French Factory camera to immortalize it all!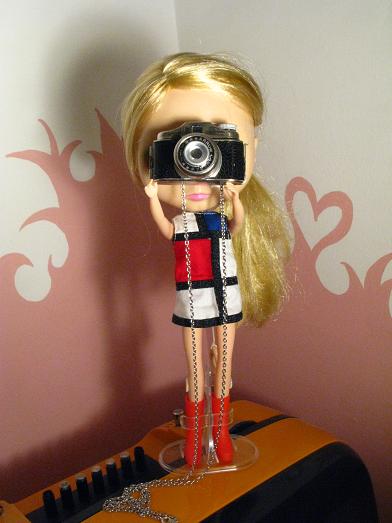 Tigrou aime le luxe, un collier de perles accompagné d'un bon petit thé. Tigger is posh; she loves her string of pearls and a nice cup of tea.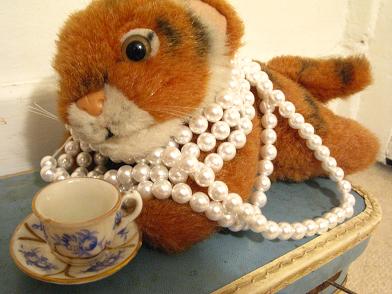 Whoufi se prend pour un super héros dans son vaisseau spatial au milieu de mes chaussures. Woofie thinks she's a superhero in a makeshift spaceship among my shoes.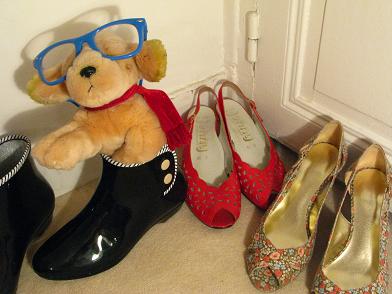 Bon c'est pas tout, mais dès que je reviens, il va falloir tout ranger ! I can't control what you do when I'm away, but you'd better put everything back before I get home!
Qui aurait cru
que dans un bassin d'eau claire à l'affût
se cache au travers des reflets un joli petit poisson
aux écailles brillantes se dandinant de tout son long
moqueur de ma canne à pêche de branche et de fil constitué
il mit pourtant peu de temps à se faire attraper
et le pauvre petit être dont il est question
à mon cou fini ses jours bien grognon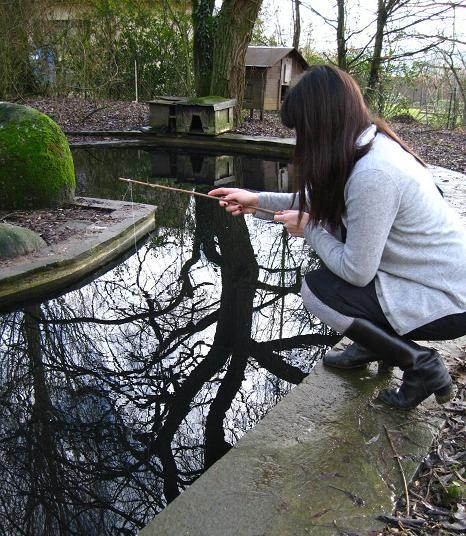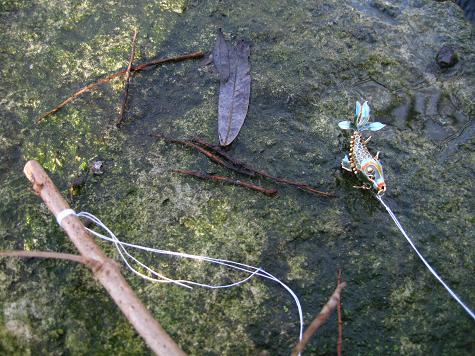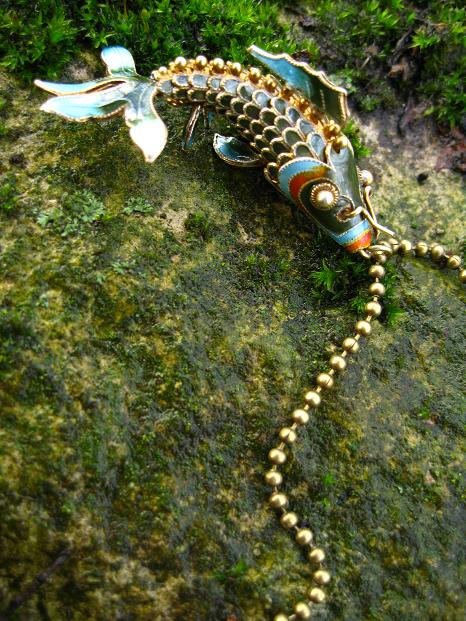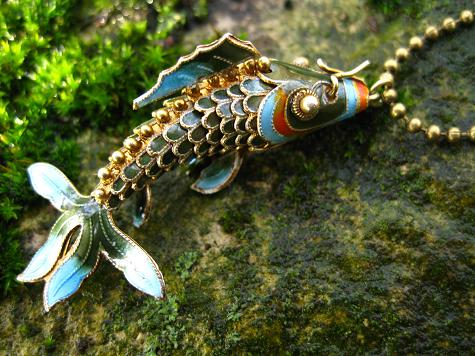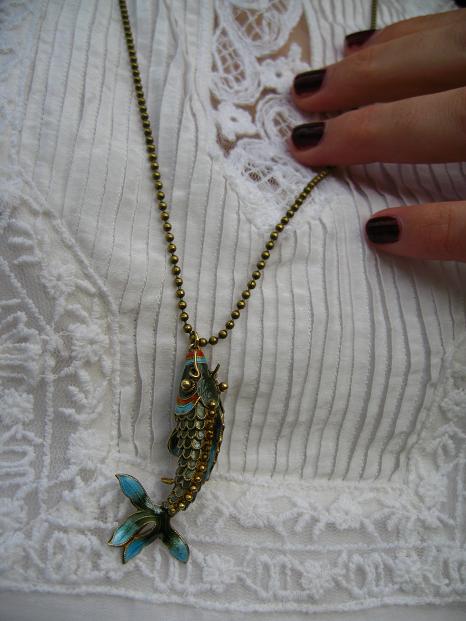 pendentif poisson articulé déniché aux puces de vanves