-
As I've already done here and here, here are a few more little things that tickle my fancy these days!
Comme je l'ai déjà fait ici et ici, voici réunies quelques petites choses dont j'ai drôlement envie !
-
1 ) Semi-precious baked goods. Who wouldn't love to find a diamond in her cake, really? Des patisseries precieuses. Qui ne voudrait pas trouver un diamand dans son gateau ?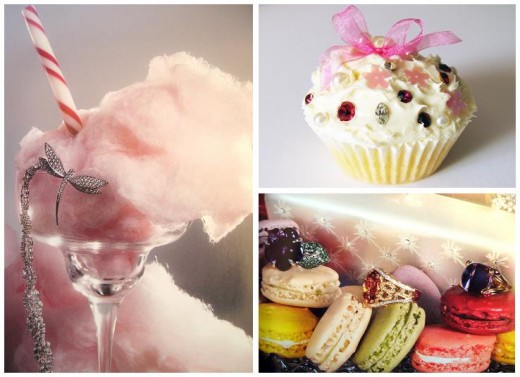 1-3 Lula issue n°6, 2- I put deadly nightshade in your cup of tea
-
2 ) A funny little chick, anyone? This photo is both beautiful at hilarious! Ce drôle de poussin ? Cette photo est à la fois belle et hilarante !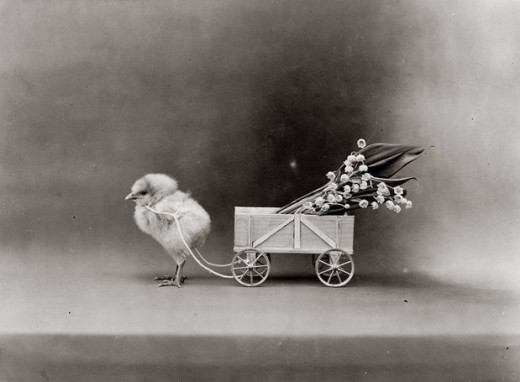 -
3 ) A hair bow, preferably in blonde or red hair. Un noeud dans les cheveux, blonds ou roux de préfèrence.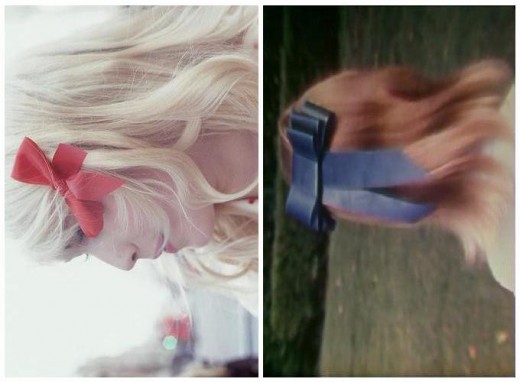 1- Saga, 2- ?
-
4) A gorgeous bouquet of roses, as gorgeous as the beautiful Scarlett and her blonde locks. Un bouquet de roses, aussi belles que la jolie Scarlett et ses boucles blondes.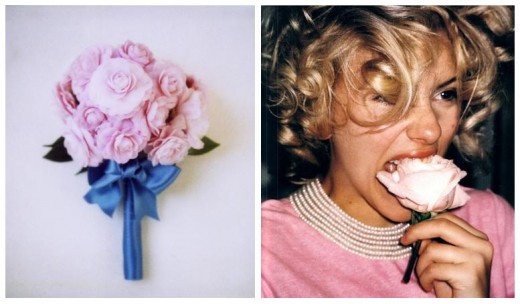 1- Danske, 2- Mario Testino
-
5) Birds: Again, and forever. Encore et toujours… des oiseaux

1- Jochen Lempert,  2- Hello bum, 3- ?
-
6) Very, very long hair! De très très longs cheveux !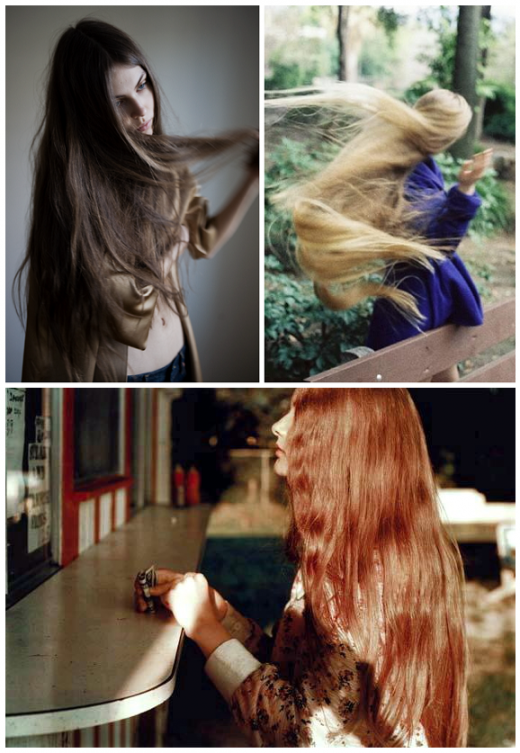 1- I love fake, 2- Amanda Key Riley, 3- William Eggleston
-
7) Multicoloured animals. Des animaux multicolores.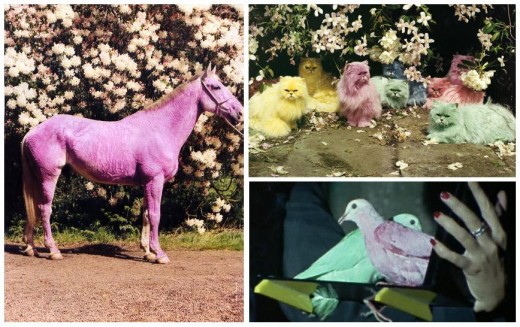 1-2 Tim Walker, 3- Celine and Julie go boating
-
8) Eerie, weird, and frightening films. Des films aux ambiances étranges et effrayantes.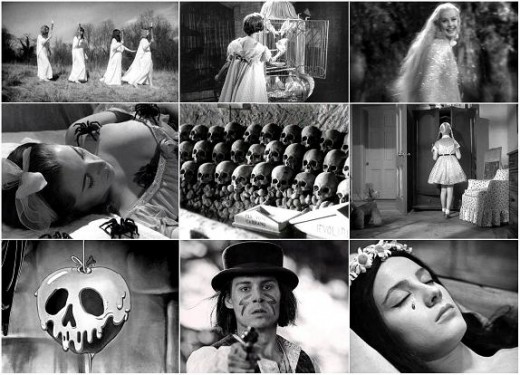 1- ?, 2- Les yeux sans visage, 3- A midsummer night's dream , 4- This Night I Will Posses Your Corpse, 5- Viaggio in Italia, 6- Bad seed, 7- Snow white, 8- Dead man, 9- Viy
-
9) A pink house, at the back of the garden, or in the bedroom. Une maison rose, au fond du jardin ou dans sa chambre.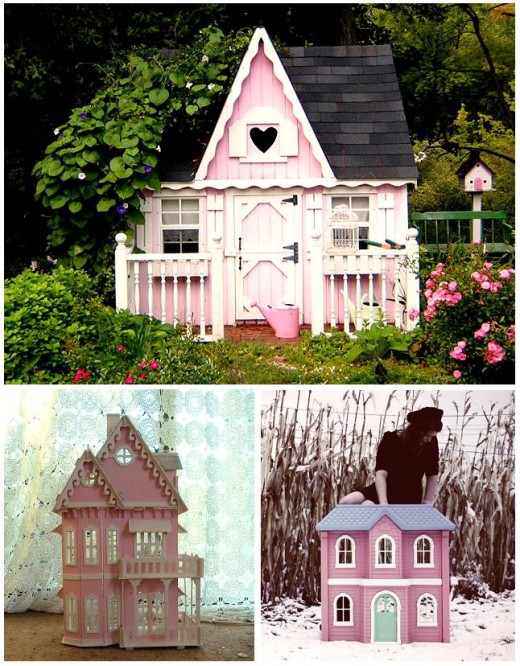 1- Treasured heirlooms, 2- Caitlin quiet, 3- e.v.n
-
10) A black cat, unless you're superstitious! Un chat noir, pour ceux qui ne sont pas superstitieux !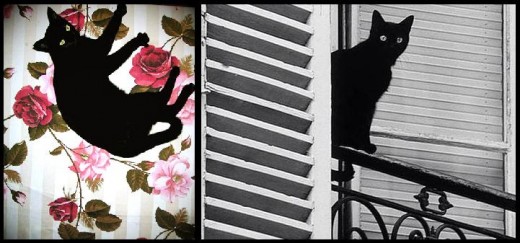 1- Hasisi park , 2- An owl
-
11) Sixties makeup. Un maquillage dans le style des sixties.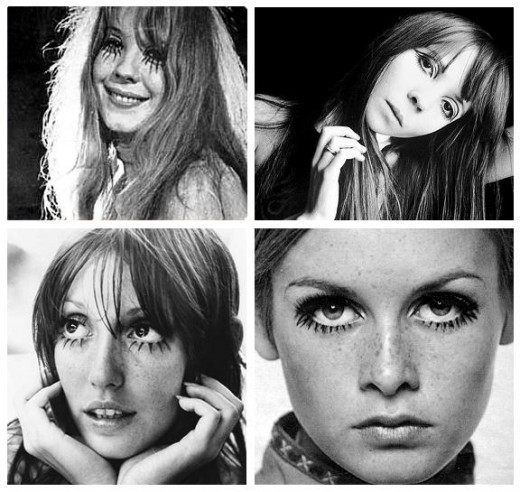 1- Pamela des Barres, 2- Penelope tree , 3- Shelley Duvall, 4- Twiggy
-
12) A cuckoo clock! I'd desperately love to find a white one, or a wooden one that I could paint.Un coucou ! J'en cherche déséspérement un blanc, ou en bois à tout simplement peindre.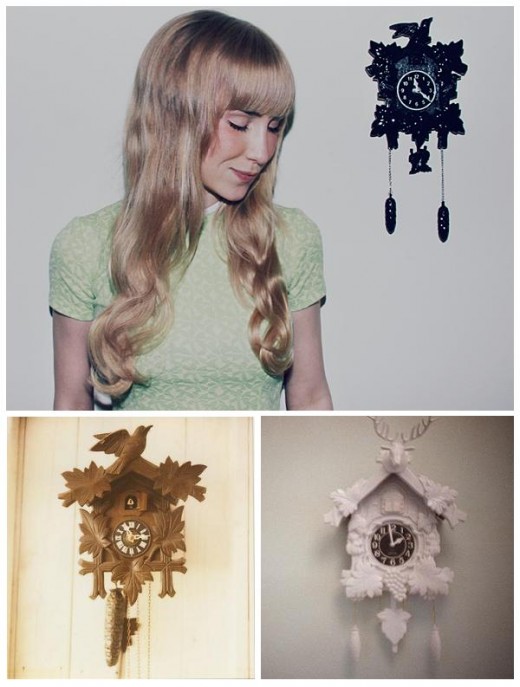 1- Ponygraph, 2- Marie EK, 3- Miuu
-
And finally, a few black and white photographs to conjure up the spring. Sunshine, please come back! Et pour finir, quelques images d'inspiration en noir et blanc pour cet été. Vivement que le soleil revienne !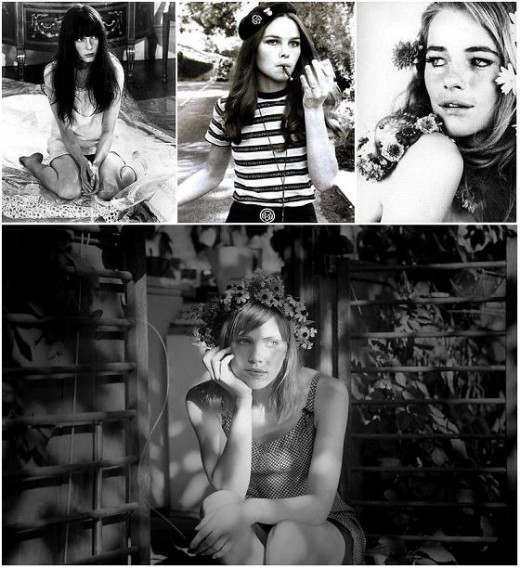 1- Mia Farrow in Secret ceremony, 2- Michelle Phillips, 3- Charlotte Rampling, 4-n.gat
-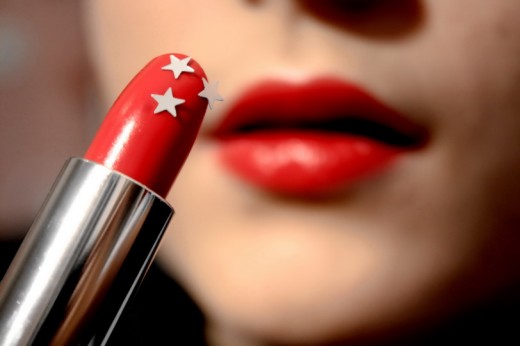 Red on my lips.
Du rouge sur mes lèvres.
-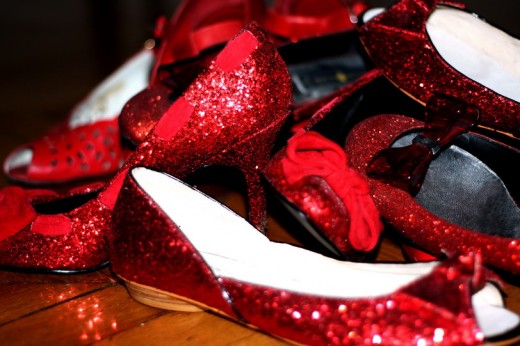 Red glittery shoes.
Des chaussures rouges à paillettes.
( Office, Manoush, Patrick Cox )
-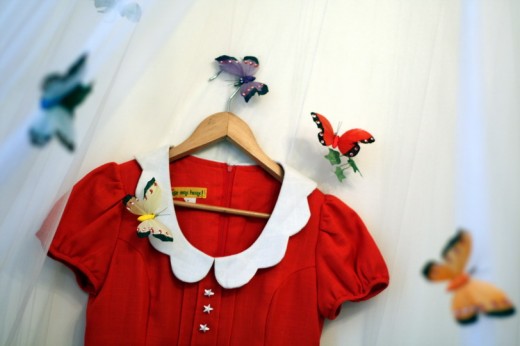 Red dress.
Une robe rouge.
( Liebemarlene vintage )
-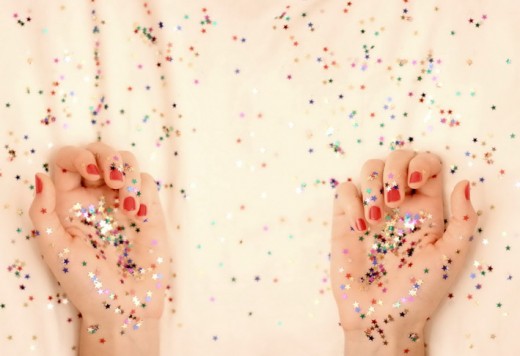 Red on my nails.
Du rouge sur mes ongles.
-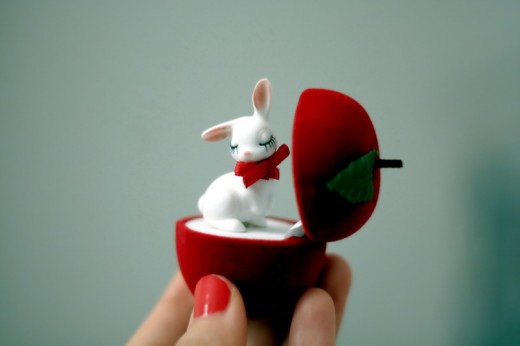 Red bow bunny, in a red apple.
Un lapin au noeud rouge, dans une pomme rouge.
( Rabbit necklace The french Factory )
-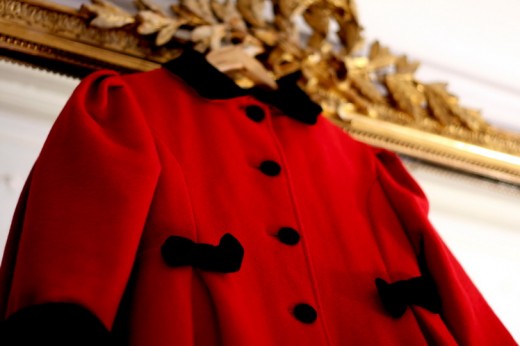 Red coat.
Un manteau rouge.
( vintage )
-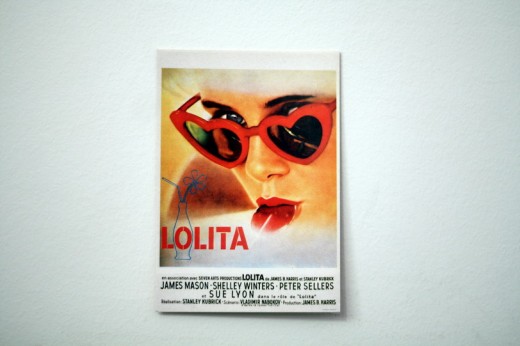 Lolita's red sunglasses and lolipop.
Les lunettes et sucette rouge de Lolita.
-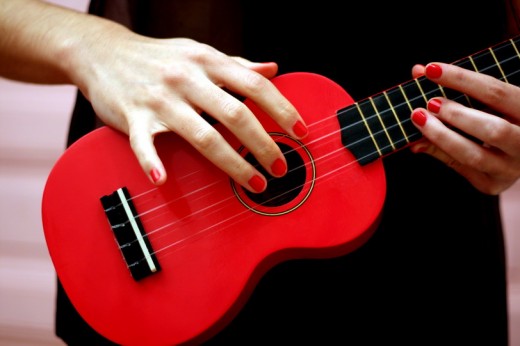 Red Ukulélé, for playing all day.
Un ukulélé rouge, pour en jouer toute la journée.
-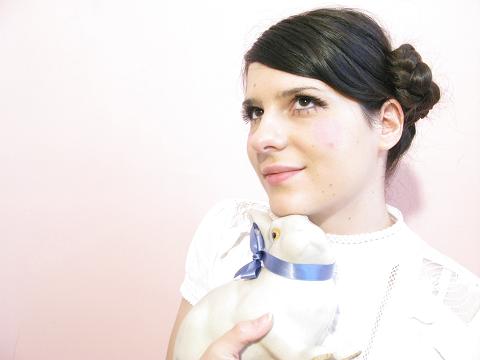 -
Jolie poupée, c'est le titre d'une chanson de Sylvie Vartan.
Une chanson que je connaissais déjà à vrai dire, mais qui ne m'avais jamais particulièrement attiré, jusqu'à ce que je tombe il y a quelques jours sur le clip vidéo. Depuis je l'écoute, ou plutôt le regarde en boucle. Je suis comme hypnotisées.
Avec son maquillage 60′s et ses nattes, Sylvie m'a donné envie de ressembler moi aussi à une poupée. Une poupée avec les même longs cils, les mêmes joues rosées et les tresses relevées en chignon de chaque côté.
-
[kml_flashembed movie="http://www.youtube.com/v/nD-JnYCEBoU" width="283" height="233" wmode="transparent" /]
Sylvie Vartan – Jolie poupée
-
Jolie poupée (pretty doll), is the name of a Sylvie Vartan song.
I was actually already familiar with the tune, but it never did that much for me… At least, not until I stumbled upon the video a few days ago. Since then, I've been listening to it, or shall I say watching it, non-stop. It's as if I'm hypnotized.
When I see Sylvie's sixties makeup and woven hair, I want to look like a doll too! Complete with the same long eyelashes and rosy cheeks, but with my braids rolled into buns pinned to either side of my head.
-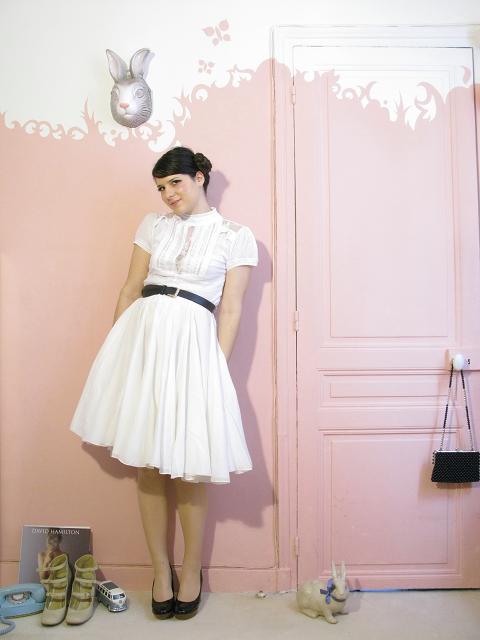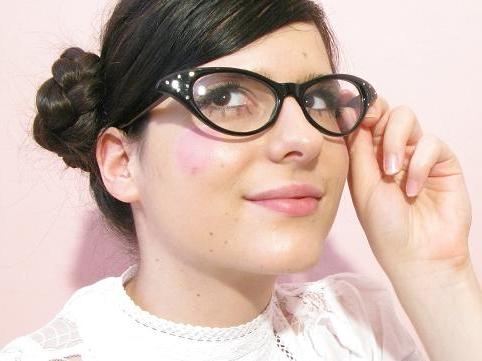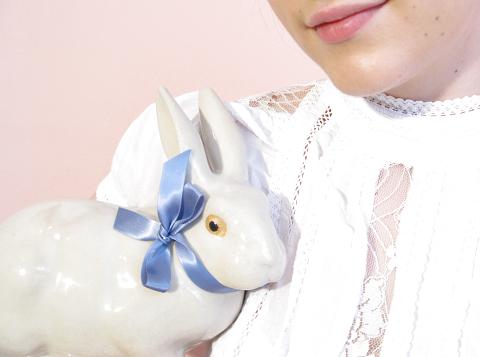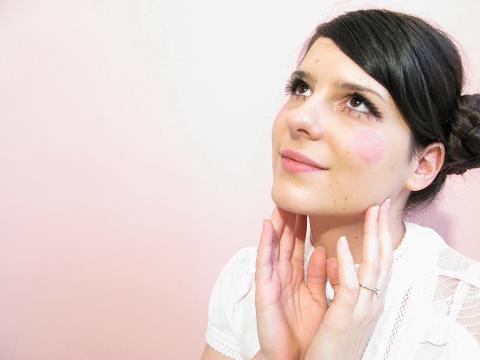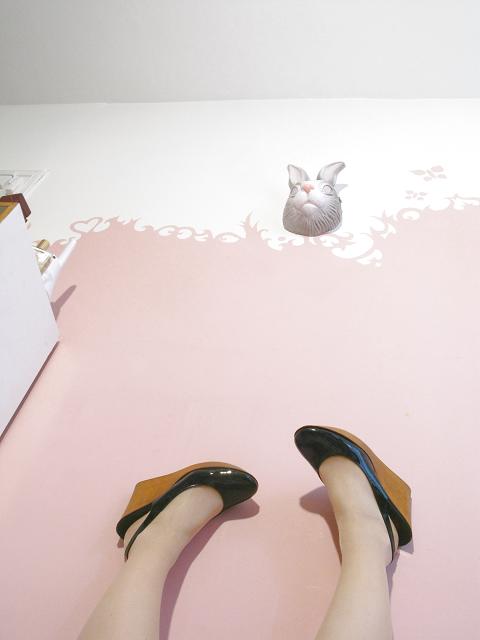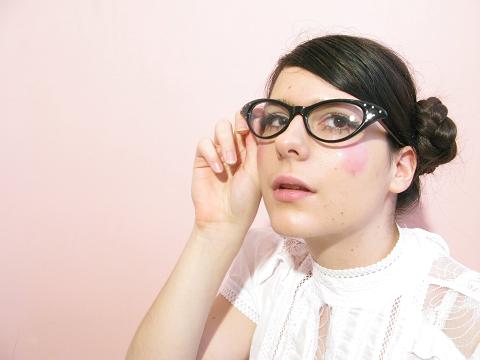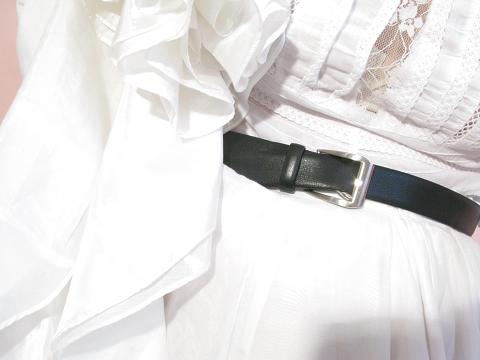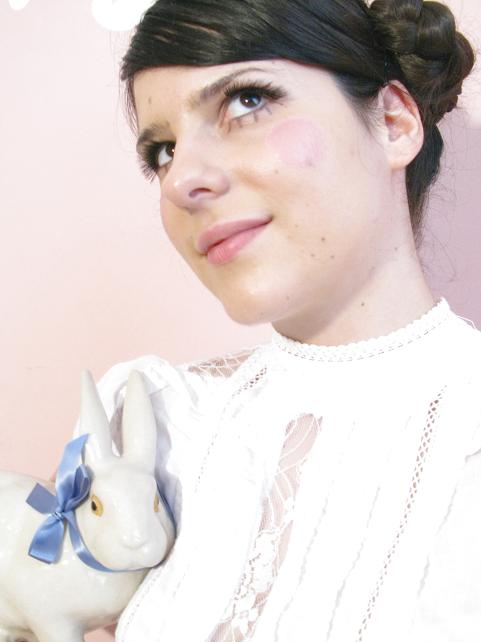 -
chemisier topshop
jupe zara
ceinture vintage
chaussures Chloé
lunettes vintage
-