Recherche : "road trip"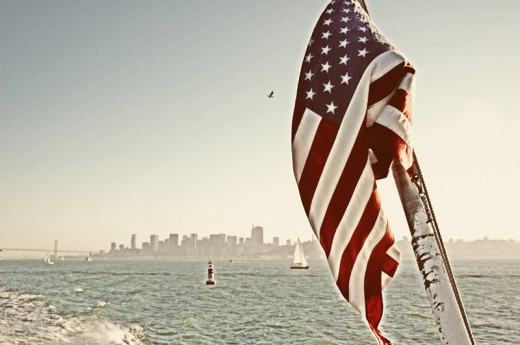 –
Dans quelques jours, je m'envolerai pour les Etats Unis.
C'est un voyage que je rêve de faire depuis longtemps, et je suis aux anges de pouvoir le réaliser cet été.
Des taxi jaunes de New York jusqu'aux plages de Los Angeles, en passant par le pont de San Francisco et les lumières aveuglante de Las Vegas, je serais sur une de ces routes larges et interminables sous un soleil brûlant.
Mon chemin est à peu près tracé, mais tel une aventurière, je me laisserai guider.
Je ne sais pas encore de quel côté aller me promener dans ces villes,  mais avec un peu de chance je me retrouverais dans les bonnes boutiques, je trouverais l'endroit parfait pour grignoter ou encore voir le bon show du côté de Broadway.
Sur la carte déjà froissée, voici le trajet que j'ai tracé:
– New York pour 4 jours
– Direction la côte ouest, San Francisco !
– Yosemite, pour se plonger dans la nature après une semaine sur le bitume.
– Le Sequoia nationnal park, ou règne le plus grand arbre du monde.
– Las Vegas, l'occasion d'essayer l'une de ces machines à sous !
– Supai, un village d'indiens avec de sublimes cascades d'eau turquoise.
– Le Grand Canyon, youhouu !
– Los Angeles, en passant par Hollywood, Santa Monica, Malibu ( sans Pamela )
– Big Sur, pour admirer la mer d'un côté, les montagnes de l'autre.
– Santa Cruz
– Retour à San francisco pour prendre l'avion qui va me ramener à New York puis à Paris.
–
L'aventure Ah l'aventure !
–
Music: Simon & Garfunkel – America
–
In just a few days, I'm off to the u.s.
It's a trip I've wanted to make for quite some time now, and I'm absolutely ecstatic that I finally get to do it this year.
From yellow taxicabs to the beaches of Los Angeles to the Golden Gate bridge to the blinding lights of Las Vegas, I will be riding on a wide and never-ending road beneath the burning hot rays of the summer sun.
My route is pretty much mapped out, but adventurous as I am, I might make a few spontaneous turns here and there…
I still don't know where I should go in these cities, but I'm sure I'll find my way to the good shops, restaurants, and maybe even a Broadway show.
Here's the tentative route, which I've traced on my already well-worn map:
-4 days in New York
-To the west coast: San Francisco!
-Yosemite National Park, to take in a bit of nature after a week spent in the concrete jungle.
-Sequoia national park, home of the largest tree in the world.
-Las Vegas… slot machines!
-Supai, an Indian village that boasts the most amazing turquoise coloured waterfalls.
-The Grand Canyon, yahoo!
-Los Angeles, i.e. Hollywood, Santa Monica, Malibu (minus Pamela)
-Big Sur, for the ocean on one side, and mountains on the other
-Santa Cruz
-Back to San Francisco where I'll hop on a plane back to New York and then back to Paris.
Oh, adventure, adventure!
–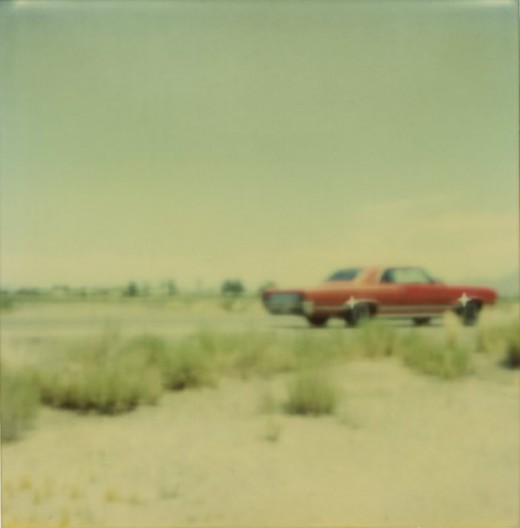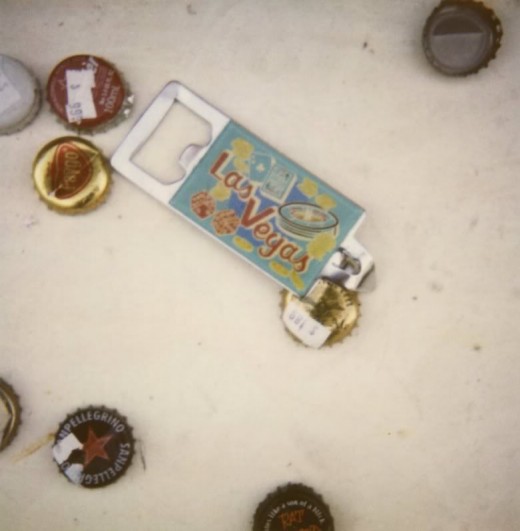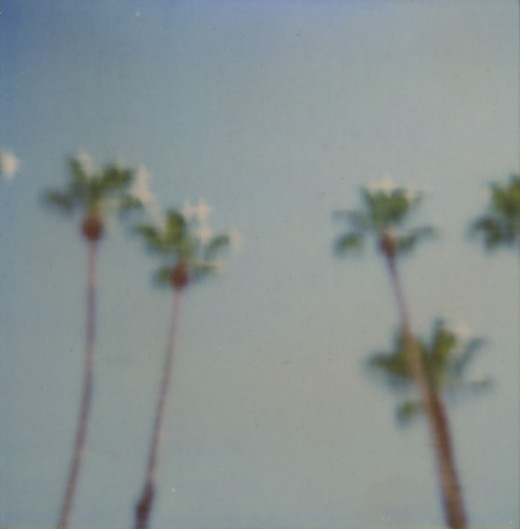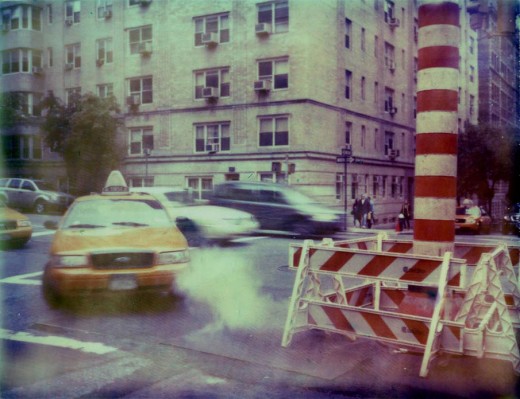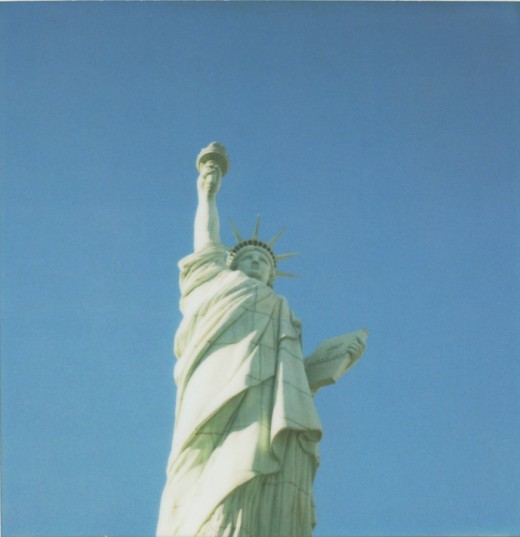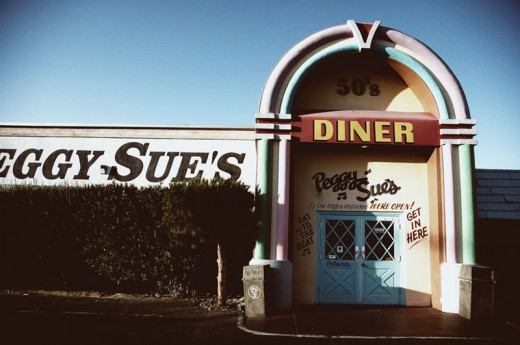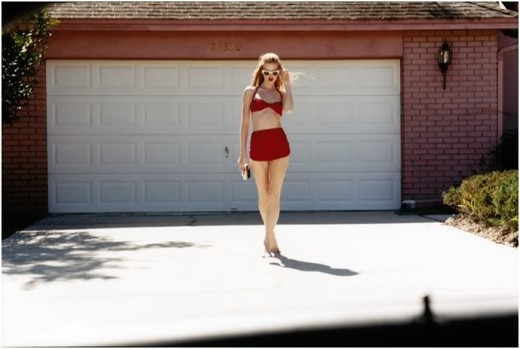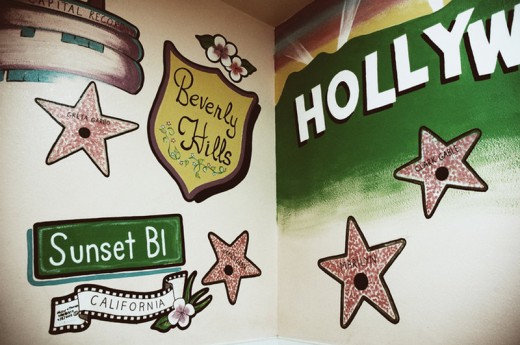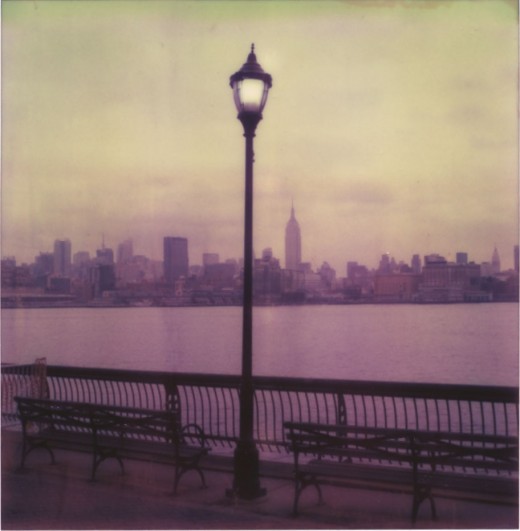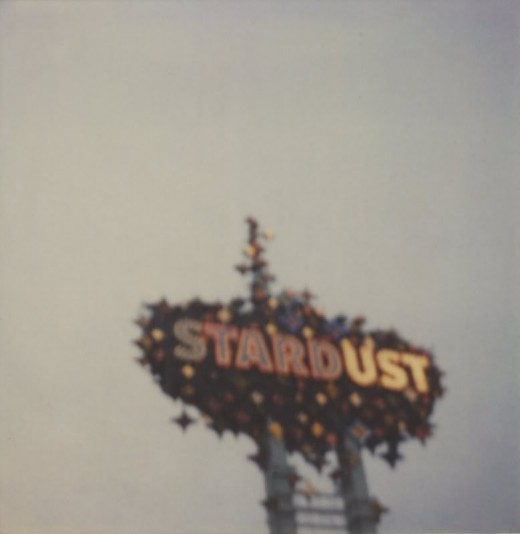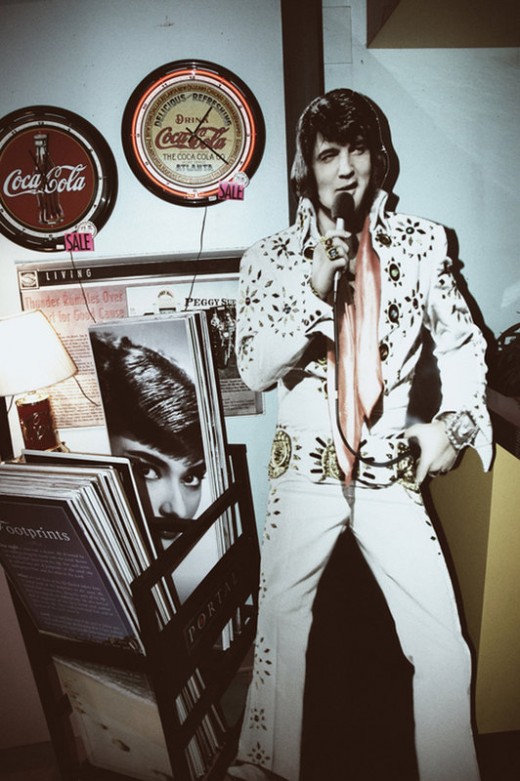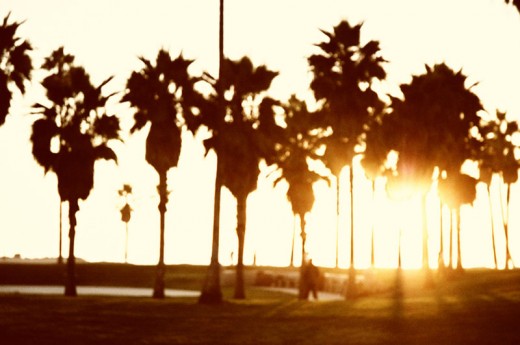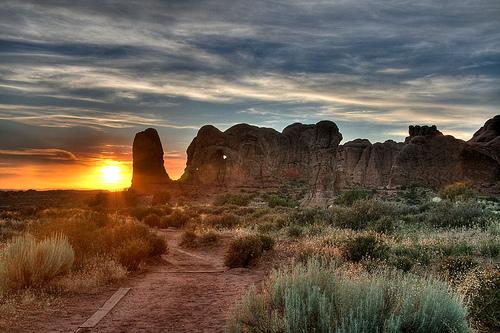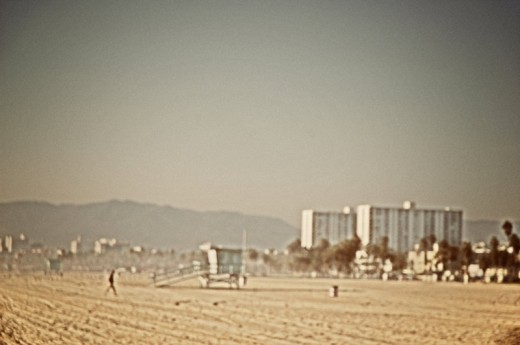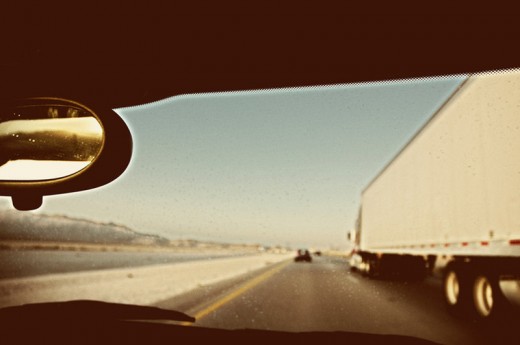 –
Source: Souvenirs
barbara vidal, instant satisfaction, waynephotoguy, feaverish, Jonathan Leder
–
–
♪ ♫ ♪ The diamonds – Little darlin' ♪ ♫ ♪
–
–
Robe / Dress: See by Chloé
Chaussures / Shoes: Chloé
–
Ce restaurant me rappelle  Peggy Sue's et Penny's, les deux Diners Américain de mon road trip aux Etats Unis. Souvenirs souvenirs !
–

This restaurant reminds me Peggy Sue's and Penny's, the two diners I went during my US road trip. What great memories !
–

Back to the fifties: 25 rue Francisque Gay 75006 Paris

–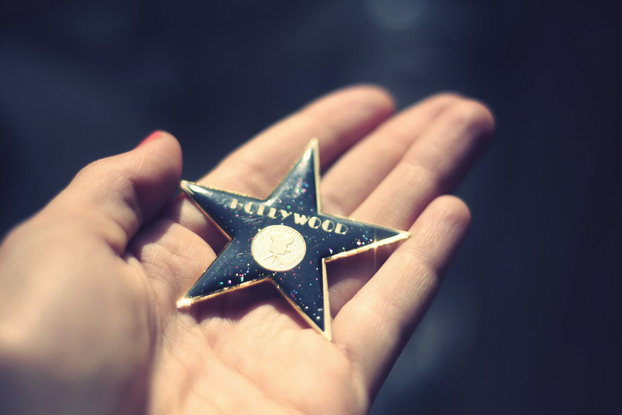 –

Il y a beaucoup de photos de mon voyage aux USA que j'avais voulu poster sans toutefois y parvenir, j'ai donc souhaité aujourd'hui réaliser le dernier article sur ce sujet.
C'est assez triste à dire, mais à partir de maintenant, c'est officiellement terminé. Il y a tout de même pas mal de photos à se mettre sous la dent, j'espère donc que vous aurez suffisamment de quoi vous rassasier.
Beaucoup de monde m'a demandé dans mon article sur L.A quel appareil photo j'utilise, ainsi que le logiciel de retouche. Et bien, tout est dans la FAQ, mais précisément pour cet article et celui d'aujourd'hui, j'ai utilisé le logiciel Anologcolor.
Vous l'achetez, le téléchargez, entrez vos codes, et c'est ensuite la chose la plus simple à utiliser !
J'espère que vous avez passé un bon week end.
–
Music: Don McLean – Bye bye miss American pie
–

There was a lot of pictures from my road trip I wanted to post, but couldn't, so today I'm making my last article about the subject.
It's rather sad to say, but from now on it is officially over with pictures from the trip. There's still quite a few of them in the article though.

Many people asked in my L.A article what camera I have, and what kind of software I am using for editing my photos. Well, everything is in the FAQ, but precisely for this one and today's articles, I used Analogcolor software.
You buy it, download it, enter your code, and then it's the simplest thing to use !
Hope you all had a great week end.
–
On the road to Los Angeles :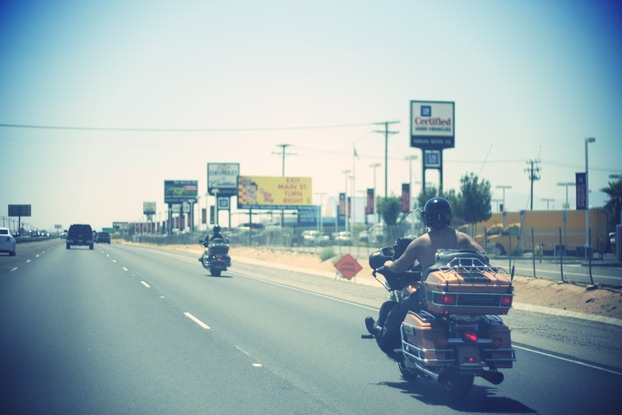 Laundry lounge on Main street, L.A. Too bad I haven't enough time to make pictures in it, could have been cute :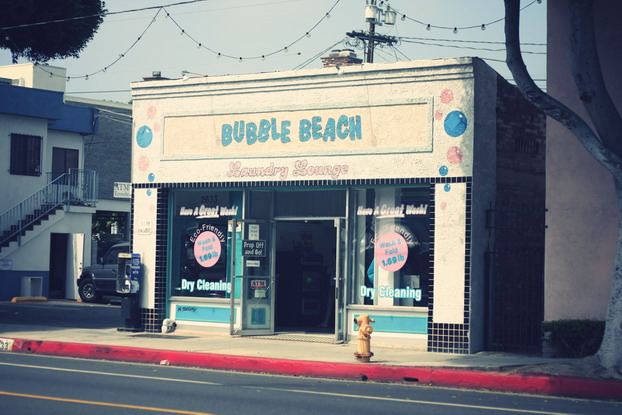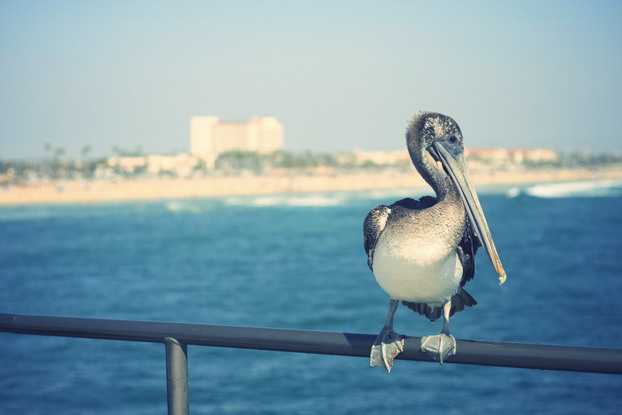 On the road to Las vegas. The sin city, literally :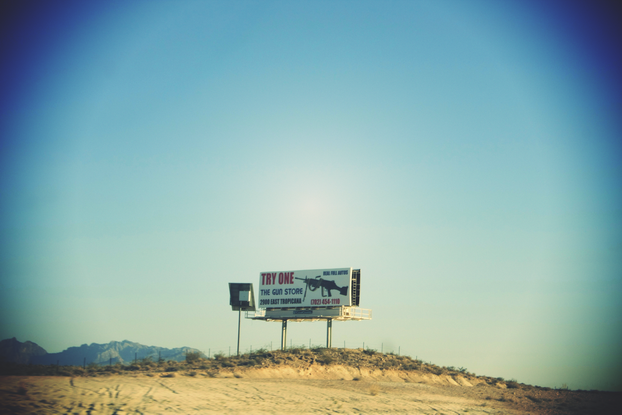 Yosemite water fall, even more beautiful with a rainbow :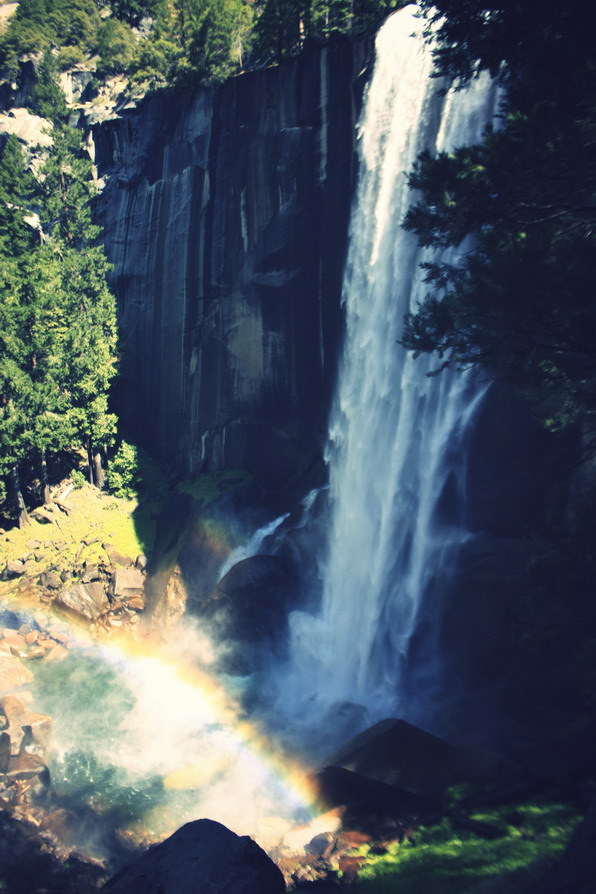 Sunset in L.A :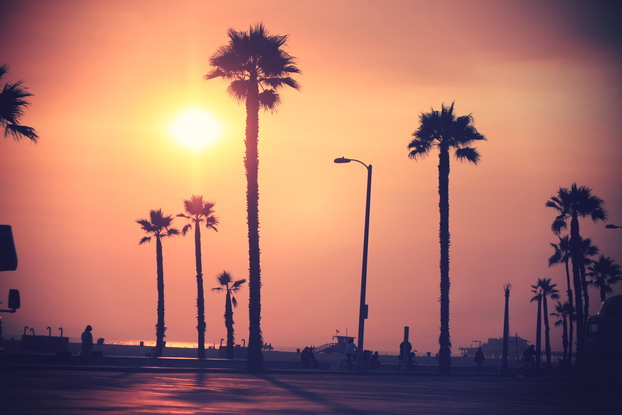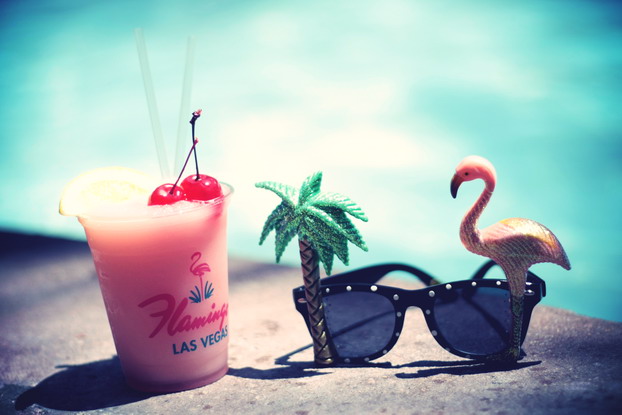 While my boyfriend drives, I take some pictures. I guess I took at least 500 shots similar to this one during the whole trip :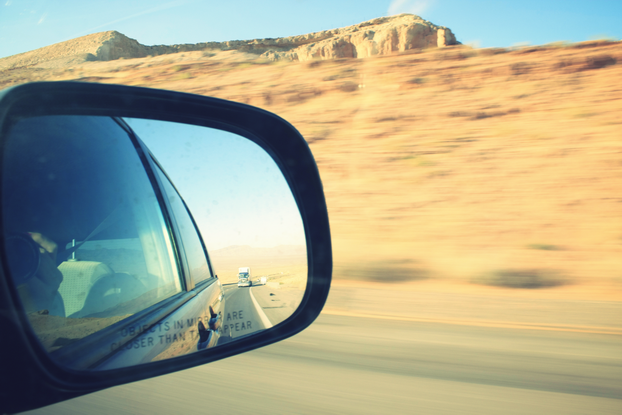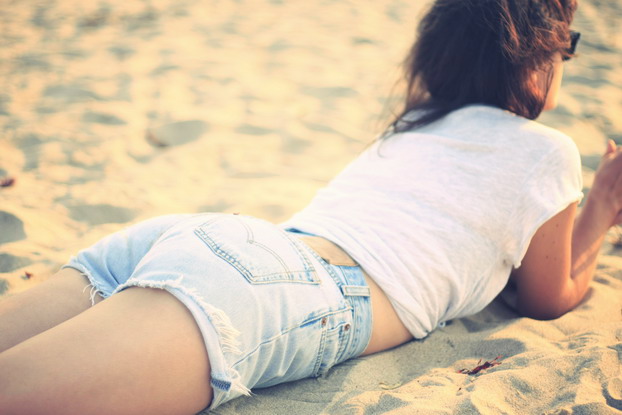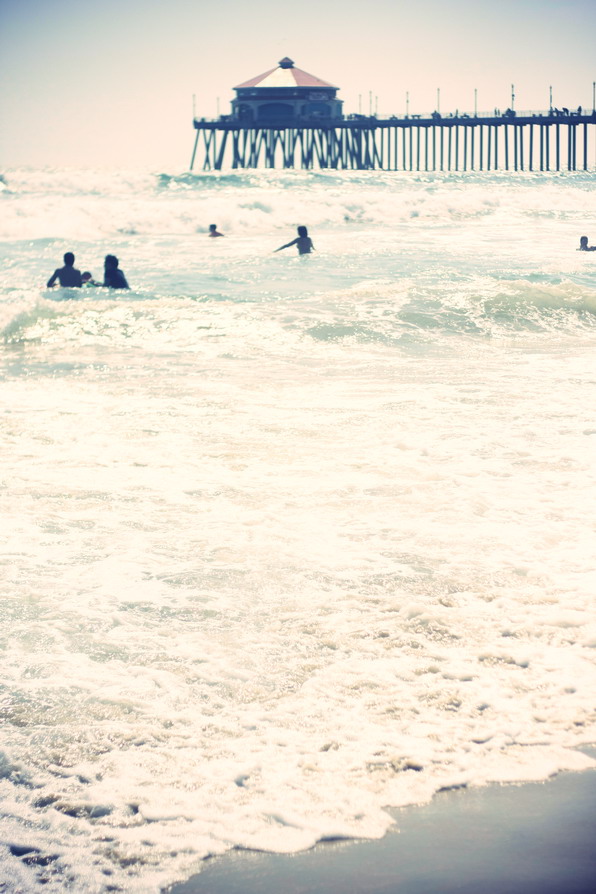 My favorite Diner ever, Peggy Sue :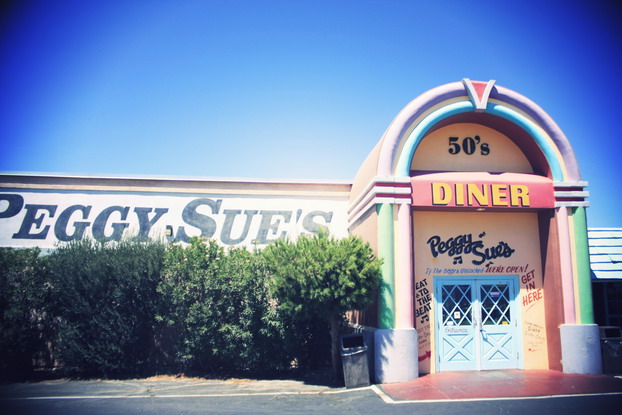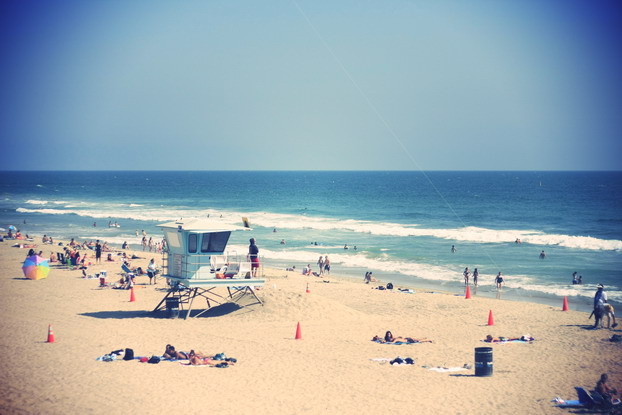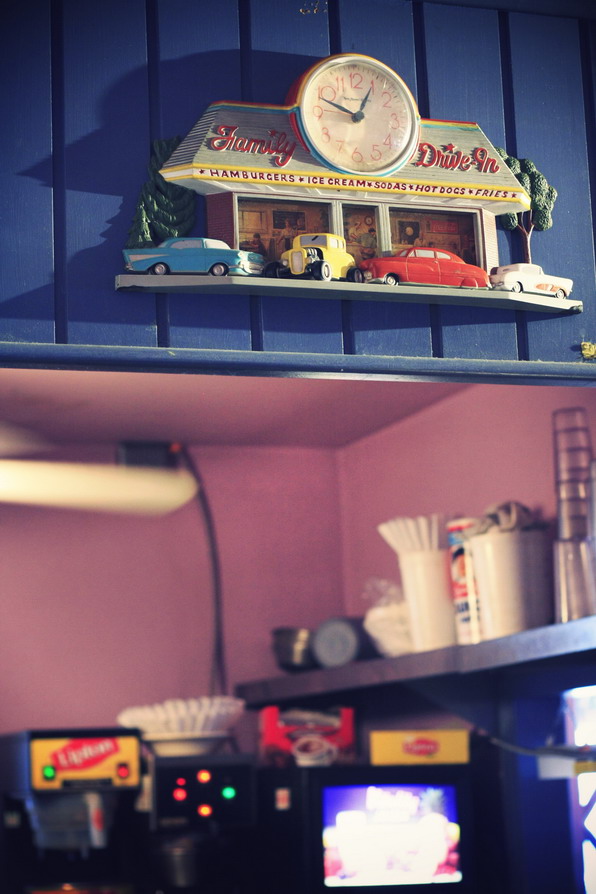 On Fremont street, the Giant shoe of Las Vegas: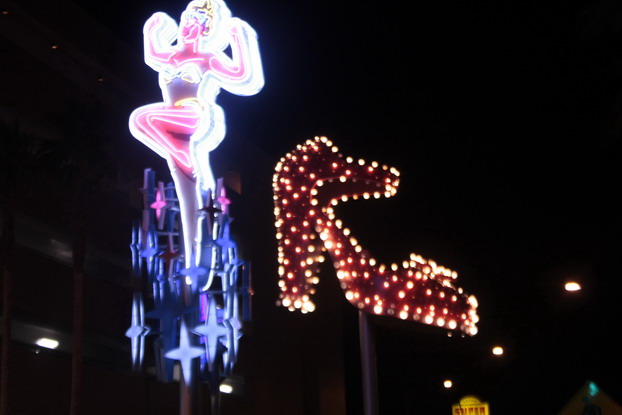 I just can't get enought of the Flamingo's decoration :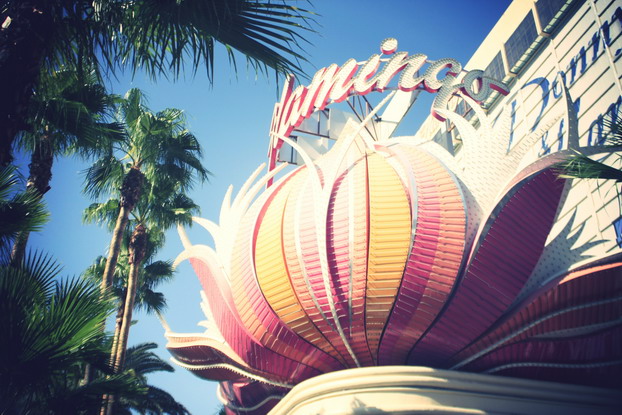 Milkshake at Peggy Sue's :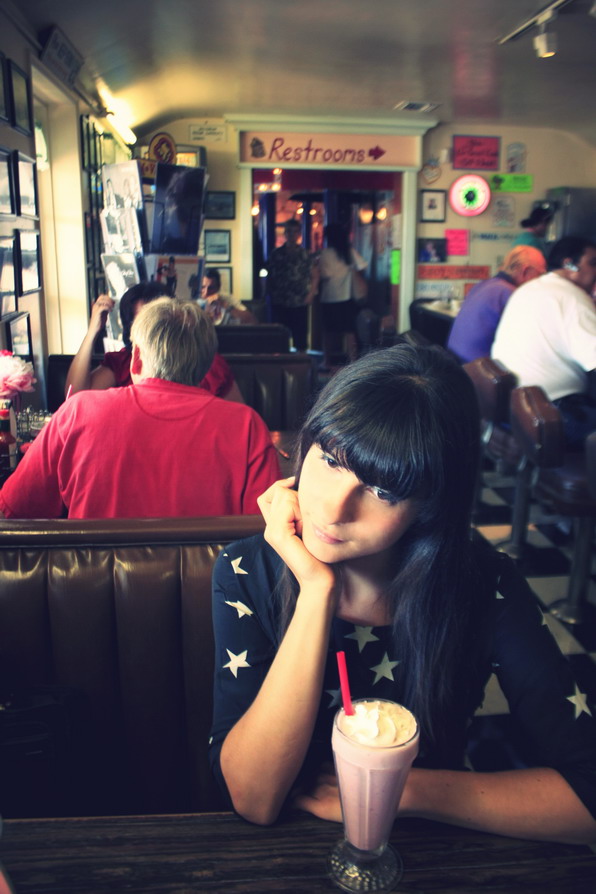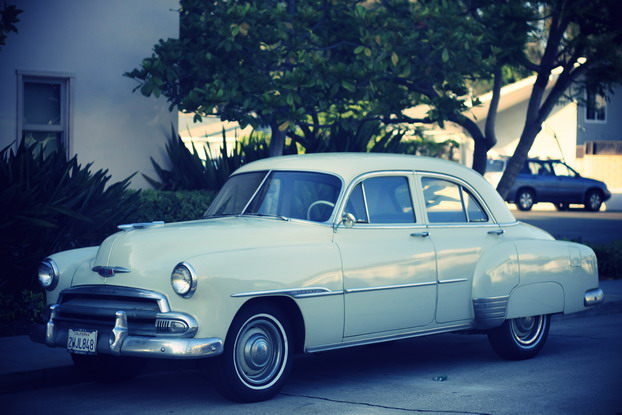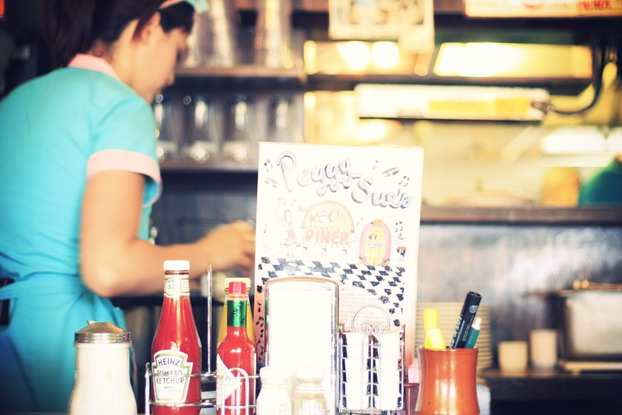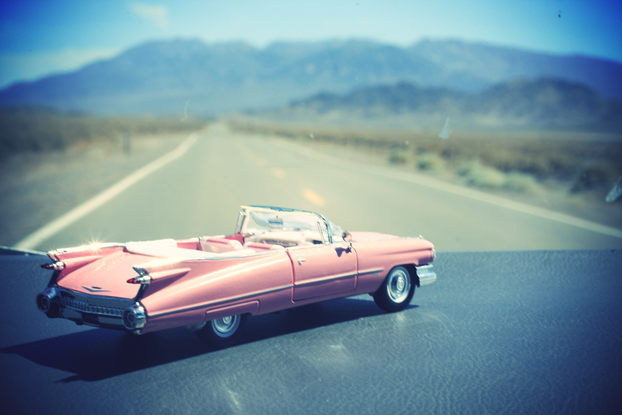 Bryce canyon took my breathe away :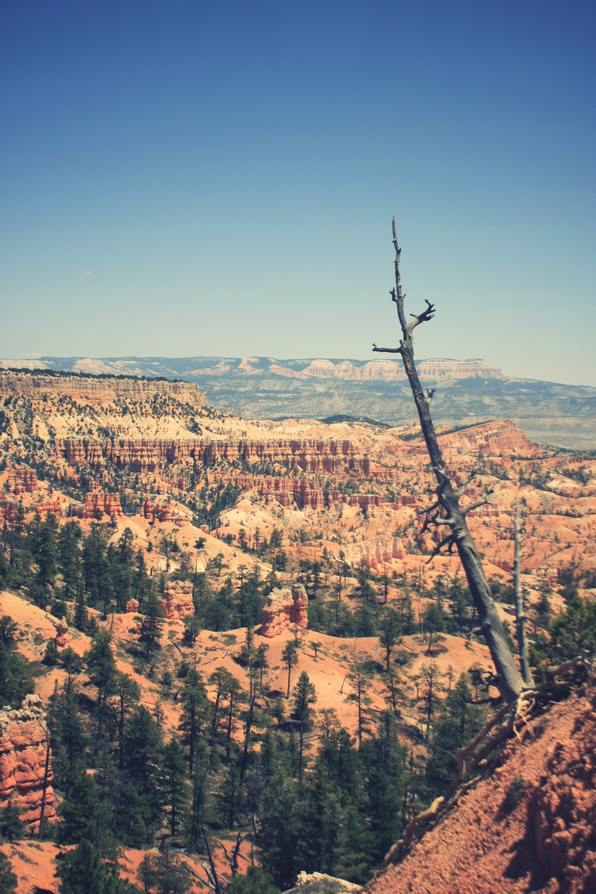 Free Hugs available on Fremont street, Las Vegas :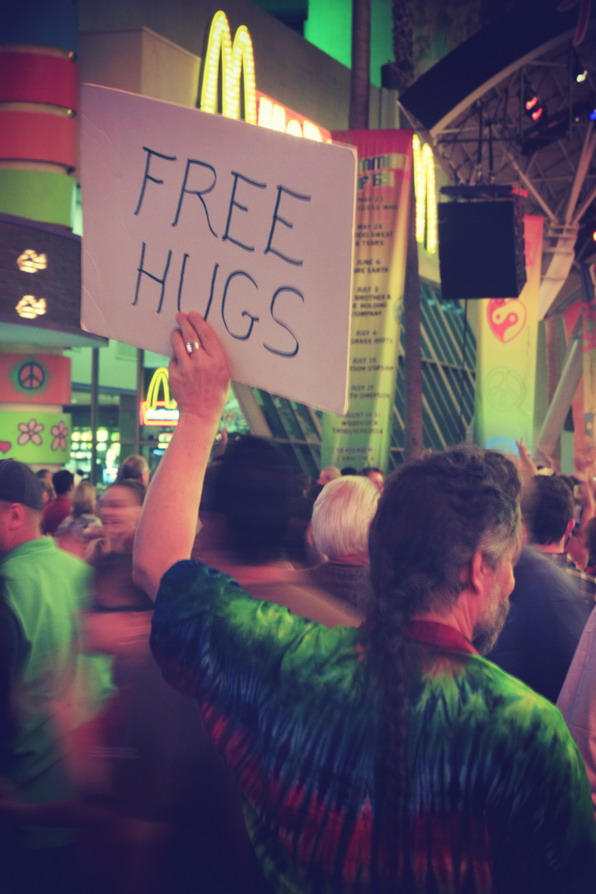 San Francisco: Such a pitty it was so cold during august :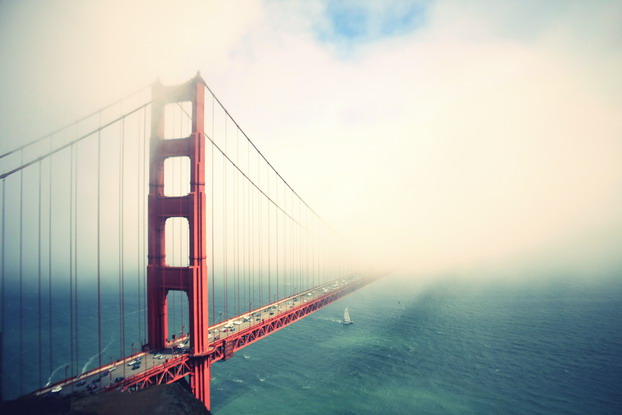 I had the best brunch ever at the Bellagio's Giant buffet. Mini hamburger, yum ! :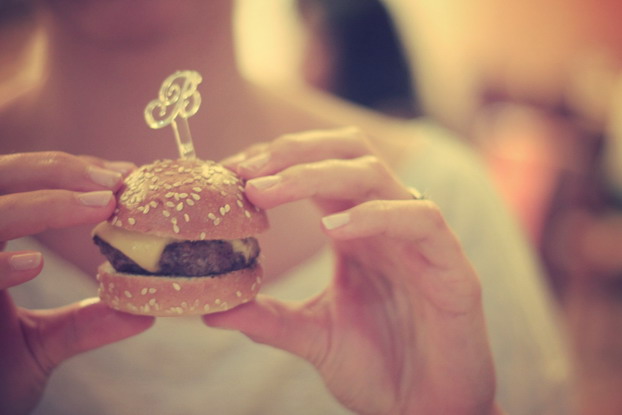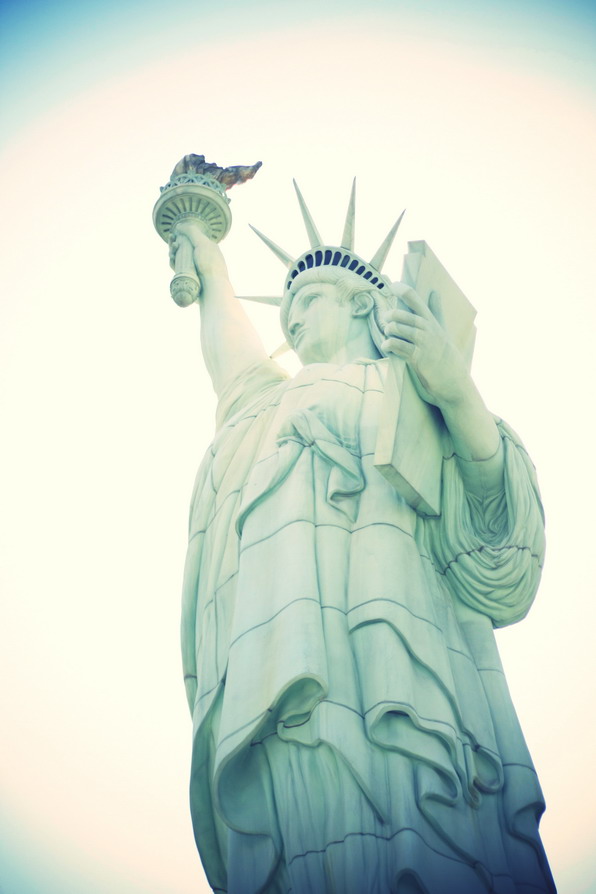 The funny and noisy sea lions of San Francisco :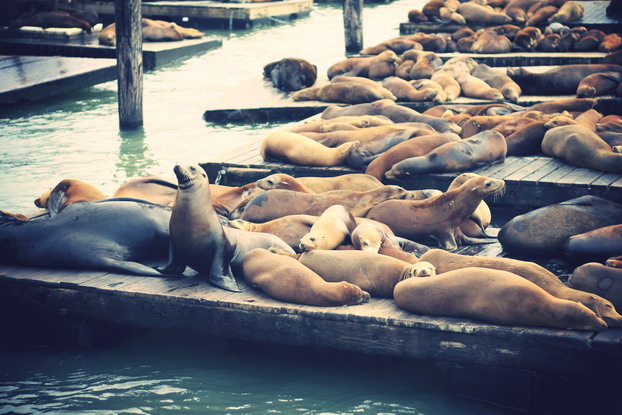 Bought the perfect music to listen on the road. It seriously helps when you drive for hours ! :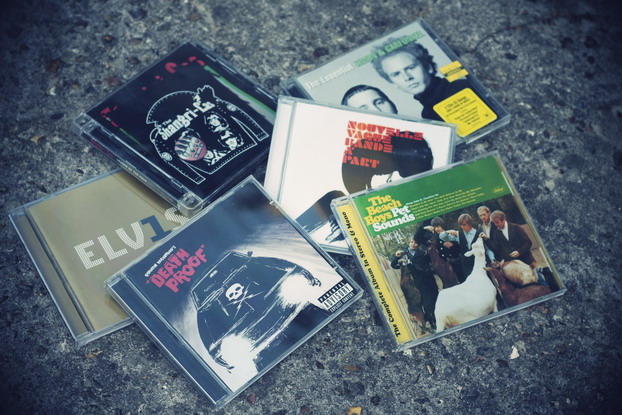 Intriguing construction somewhere on Highway 41 :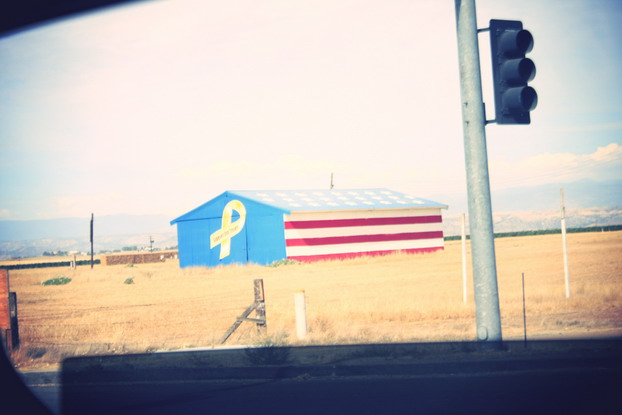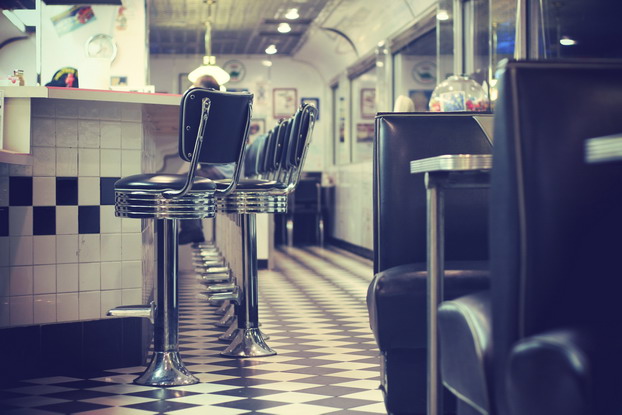 I love this sign so much I bought a miniature of it ! :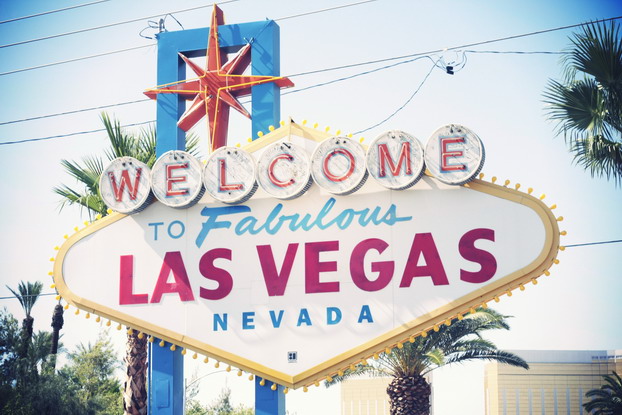 –
You can have a look at all my USA adventures here.
–